We Find Out What the HyperLoop Will be Like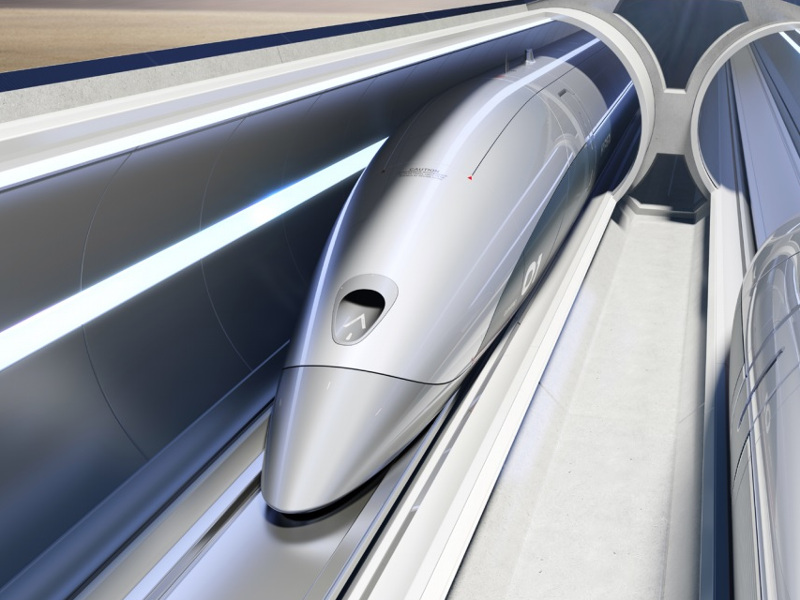 Hyperloop transportation is the next big thing. Advancements in technology have changed many aspects of our lives and transportation is no different. The transportation industry has stayed the same for a long time. People still rely on advancements that were made many years ago. The idea of the Hyperloop, however, keeps the hope for advanced transportation alive. It can reduce the traveling duration on land and is expected to change mass transit completely.
Public transportation is not the most comfortable or convenient. Passengers have to put up with the big, often unpleasant crowds, rude stewards, lack of privacy, and other problems. If you wish to travel in comfort away from l the inconveniences of public transportation, a hyperloop may be exactly what you are looking for. The industrialist Elon Musk, CEO of the Aerospace Firm SpaceX, proposed the idea of hyper loops. His proposal came after the California High-Speed Rail System.
A Modern Marvel
The uber-aerodynamic train travels at speeds exceeding 700MPH in a tube with low pressure. It works using magnetism, propulsion, and pressure difference. Passengers are carried in pods which pass through the tubes. They have magnetic accelerators along the tube for improved propulsion. There is low pressure in the tubes. This means that the pods are covered in air which makes it possible for the pods to transport people fast and safely. With this high speed, the duration of a trip is reduced by more than five times. If, for example, a trip took 90 minutes, it will be complete in 12 minutes with a super loop.
Comfort
One of the main reasons why people do not like public transportation is because it lacks comfort. The hyperloop takes care of this problem perfectly. Even though the design is not yet complete, the Virgin media Hyperloop One in Dubai was revealed, and it showed that the experience will be much better than what passengers know now.
Business
Hyper loops are business-friendly. In some pods, there are comfortable tables and seats in which travelers can hold business meetings. If business people are trying to save some time, they can hold their meetings there while they travel. At the end of their journey, they can move on with other important issues in the business. It is much more convenient than having to travel to the office before starting a meeting.
Fewer Crowds
The big crowds in public means of transportation can be an inconvenience. Hyper lops take that problem away. The Virgin HyperLoop is expected to consist of several separate pods. Each one of the pods is enough to hold a maximum of ten passengers. You do not have to worry about the inconvenience of being pressed with strangers in a small space.
The Inside
Hyperloops pay attention to your comfort. Each pod is designed to offer you the most of it. The interior is sleek white and beautiful. There are comfortable leather seats and HD screens. The seats are made I a curved and wide design for utmost comfort. They are great for both sitting and napping. They have bright neon lights and HD pods and no windows. You, however, do not need to worry about missing any sights. They pass through tubes, so there isn't anything interesting to see. If you wish, you can add more features depending on the level of comfort you are looking for.
Perfect For Everyone
The luxuries of hyper loops are available to anyone that wishes to travel. You can upgrade to first class. Regular pods hold ten passengers. Silver holds 14, and gold holds five.
Three Week Pet and House Sitting Turns Into a Year Long Mystery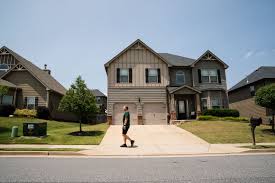 Any responsible pet owner knows that if you cannot bring the animals with you then you need to make arrangements to ensure they are taken care of. If you are going to be gone for any length of time it is also a good idea to have someone check in on the house once in a while to make sure everything is ok. Last year one Canadian man agreed to watch his neighbor's home while they were away.
The neighbors were going to be traveling for a few weeks visiting family overseas. They asked the man and his wife to watch the house and their pets and check on the house for three weeks while they went to Taiwan as his mother was dying and they wanted to see her and spend time with the family. They left the man $500 dollars for food for their 2 German Sheppards and their cat. The man agreed and went over daily to feed the pets and would walk through the house to check on things every week.
On July 1, he got an email asking if the man and his wife could watch things for a little longer. It was taking more time than they expected to take care of everything after his mother had died. They agreed and expected the man to return in 2 week's time. They never arrived and no other communications were received. On July 21, the man sent an email but never got a reply. By the end of the month the neighbor's cell phone had been disconnected and he was not responding to any email messages at all now. At some point in the following weeks a pipe had burst and ended up flooding the basement causing massive water damage. The man did not know what to do now since he still could not get in touch with the family.
He ended up paying someone out of his own pocket to have the leak fixed, and he also paid for one of their dogs to have surgery. This was quickly becoming a real nightmare situation, and worst of all, he had no idea how long it was going to last. He thought about trying to track them down via social media but they had a very common last name and he had no address or name for contact on who they were staying with in Taiwan so it seemed a search on his own was going to be fruitless.
The electricity was still running in the house, which the man credited to an autopayment. The internet was also still working. There was no way to track down a place of employment or other contact ins Canada who might know the couple and be able to help track them down. So, after waiting nearly a year, the man filed a missing person report with the police to try and get some help finding out what happened to the couple. Eventually, they got a response- there was good news and bad news.
The good news was that the couple were alive and well and not dead or in prison as the man had feared. The bad news was that they seemed to be very irresponsible and privileged people. They said they had asked a relative to come to get the pets and deal with the house but had never checked in with him to see if any of it had been done. They said the man and his wife could keep the pets if they wanted or he could find some way to take them off their hands. He also seemed to care little about the house and made a statement along the lines of – if we ever come back we can pay to fix it or just buy a new house.
The man said that he and his wife would keep the pets as they couldn't bear to give them up after a year of caring for them. They were also very worried about what this couple may do with animals they seemed to truly care so little about. It is one of the most bizarre stories ever, but at least it ends on a happy not and those pets are still in good hands and are being loved and cared for. But let this be a warning before anyone agrees to house sit or pet sit for something- get all the details and contact information before you ever say yes!