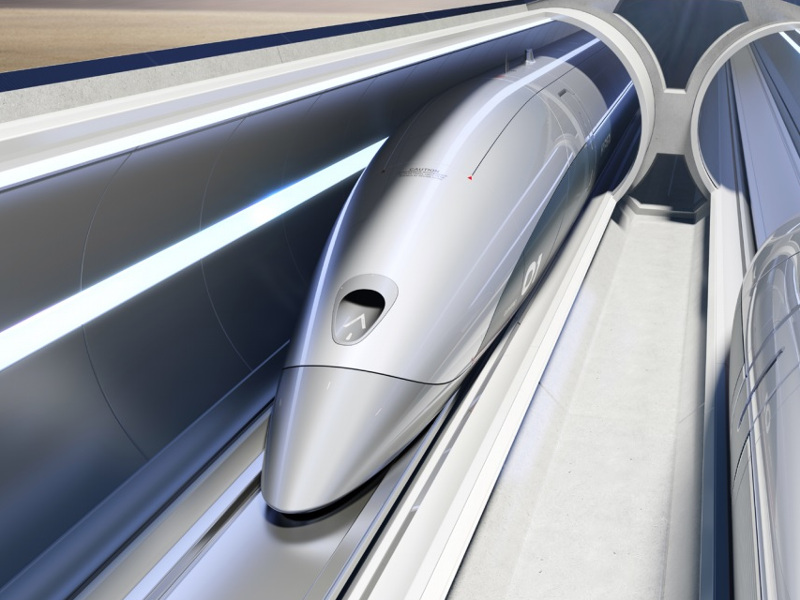 We Find Out What the HyperLoop Will be Like
Hyperloop transportation is the next big thing. Advancements in technology have changed many aspects of our lives and transportation is no different. The transportation industry has stayed the same for a long time. People still rely on advancements that were made many years ago. The idea of the Hyperloop, however, keeps the hope for advanced transportation alive. It can reduce the traveling duration on land and is expected to change mass transit completely.
Public transportation is not the most comfortable or convenient. Passengers have to put up with the big, often unpleasant crowds, rude stewards, lack of privacy, and other problems. If you wish to travel in comfort away from l the inconveniences of public transportation, a hyperloop may be exactly what you are looking for. The industrialist Elon Musk, CEO of the Aerospace Firm SpaceX, proposed the idea of hyper loops. His proposal came after the California High-Speed Rail System.
A Modern Marvel
The uber-aerodynamic train travels at speeds exceeding 700MPH in a tube with low pressure. It works using magnetism, propulsion, and pressure difference. Passengers are carried in pods which pass through the tubes. They have magnetic accelerators along the tube for improved propulsion. There is low pressure in the tubes. This means that the pods are covered in air which makes it possible for the pods to transport people fast and safely. With this high speed, the duration of a trip is reduced by more than five times. If, for example, a trip took 90 minutes, it will be complete in 12 minutes with a super loop.
Comfort
One of the main reasons why people do not like public transportation is because it lacks comfort. The hyperloop takes care of this problem perfectly. Even though the design is not yet complete, the Virgin media Hyperloop One in Dubai was revealed, and it showed that the experience will be much better than what passengers know now.
Business
Hyper loops are business-friendly. In some pods, there are comfortable tables and seats in which travelers can hold business meetings. If business people are trying to save some time, they can hold their meetings there while they travel. At the end of their journey, they can move on with other important issues in the business. It is much more convenient than having to travel to the office before starting a meeting.
Fewer Crowds
The big crowds in public means of transportation can be an inconvenience. Hyper lops take that problem away. The Virgin HyperLoop is expected to consist of several separate pods. Each one of the pods is enough to hold a maximum of ten passengers. You do not have to worry about the inconvenience of being pressed with strangers in a small space.
The Inside
Hyperloops pay attention to your comfort. Each pod is designed to offer you the most of it. The interior is sleek white and beautiful. There are comfortable leather seats and HD screens. The seats are made I a curved and wide design for utmost comfort. They are great for both sitting and napping. They have bright neon lights and HD pods and no windows. You, however, do not need to worry about missing any sights. They pass through tubes, so there isn't anything interesting to see. If you wish, you can add more features depending on the level of comfort you are looking for.
Perfect For Everyone
The luxuries of hyper loops are available to anyone that wishes to travel. You can upgrade to first class. Regular pods hold ten passengers. Silver holds 14, and gold holds five.
500,000-Year-Old Wooden Structure Rewrites History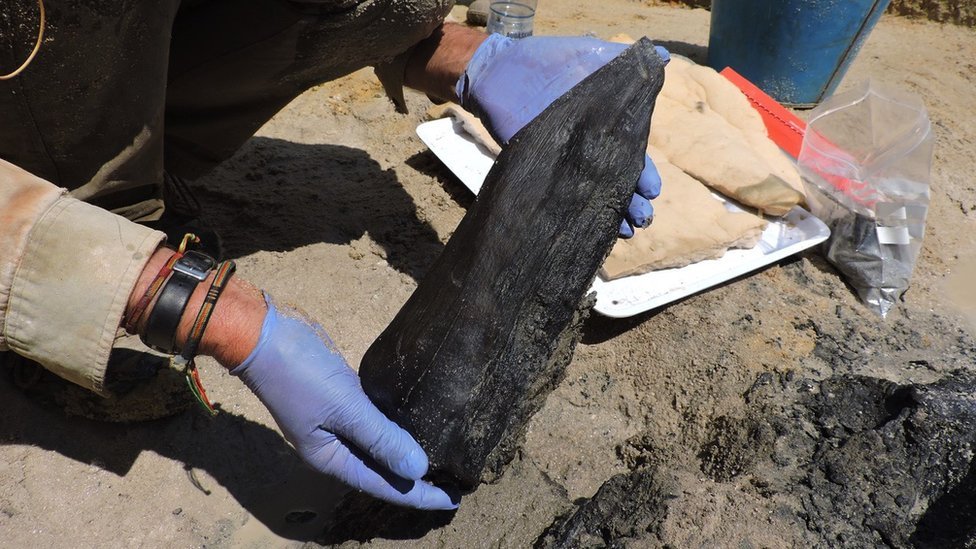 In an archaeological discovery, a wooden structure dating back an astonishing 500,000 years has been unearthed on the banks of a river in Zambia, challenging long-held beliefs about the capabilities of ancient humans. Researchers stumbled upon these ancient wooden logs, a revelation that has the potential to reshape our understanding of the lives of early humans.
The find, located on the riverbanks near Zambia's Kalambo Falls, provides compelling evidence that stone-age people may have constructed primitive shelters, forever altering our perception of their intelligence and resourcefulness. Archaeologist Prof Larry Barham, who led the research, was profoundly impacted by the discovery, stating, "This find has changed how I think about our early ancestors."
What makes this find truly remarkable is that it suggests ancient humans did more than merely survive; they thrived by creating something entirely new. These early humans exhibited intelligence, imagination, and craftsmanship by fashioning structures from wood, a material that had never before been transformed into such large and sophisticated objects.
The researchers also uncovered ancient tools, including digging sticks, but the most exciting find was two pieces of wood positioned at right angles to each other. "One is lying over the other, and both pieces of wood have notches cut into them," explained Geoff Duller, a professor of geography at the University of Aberystwyth and a member of the research team. "You can clearly see those notches have been cut by stone tools, making the two logs fit together to become structural objects."
Radiocarbon dating confirmed the wood's age, placing it at a staggering 476,000 years old. This revelation has ignited curiosity about the woodworking traditions of ancient societies, challenging the prevailing notion that early humans led simplistic, nomadic lives.
Perrice Nkombwe, a team member from the Livingstone Museum in Zambia, expressed her astonishment, saying, "I was amazed to know that woodworking was such a deep-rooted tradition. It dawned on me that we had uncovered something extraordinary."
The preservation of the wooden structure itself is a miracle. Typically, wood decays over time unless preserved under specific conditions. However, in the waterlogged environment along the Kalambo Falls, the wood remained intact, essentially pickled by the elements for millennia.
While the exact purpose of this ancient wooden structure remains a mystery, it has sparked numerous speculations. Prof. Duller suggests it might have been used as a place to sit beside the river and fish, although a complete understanding of its function remains elusive.
Moreover, the identity of the individuals who constructed this structure raises intriguing questions. "We don't know – it could have been Homo sapiens, and we just haven't discovered fossils from that age yet," Prof. Duller added. "But it could be a different species – [perhaps] Homo erectus or Homo naledi – there were a number of hominid species around at that time in southern Africa."
This discovery has the potential to enrich our understanding of ancient woodworking techniques, craftsmanship, and human interaction with the environment. As researchers continue their work at the Kalambo Falls site, the pages of history are being rewritten, and our appreciation for the ingenuity of our ancient ancestors grows ever deeper.