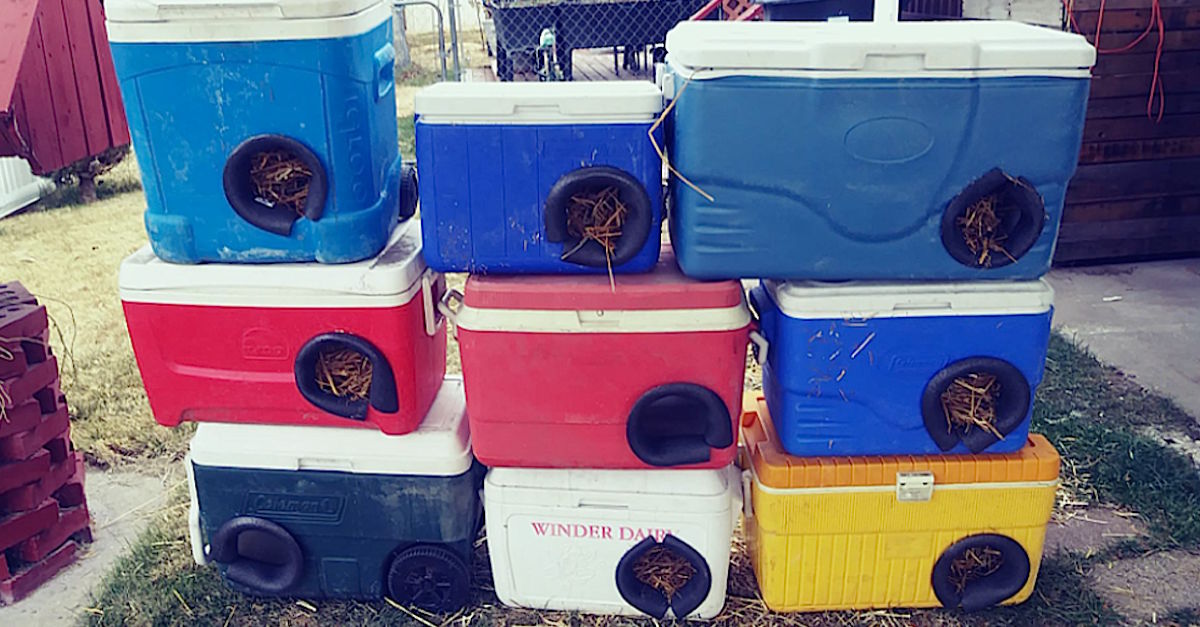 Watching Out for Our Feral Friends in Frigid Winter
As cold weather approaches, the ads start showing up on television and social media, reminding people with pets to let them come inside. Unfortunately, feral cats don't have a home, and the weather is just as dangerous for them.
Kindhearted animal lovers help feral cats by providing food and a safe place for them to congregate, but that doesn't help during those cold winter nights when they are stuck outside, shivering and helpless. There are as many as tens of millions of feral cats in the US alone. Luckily, some quick thinkers figured out different ways to provide shelter for outside cats during the harsh winter months.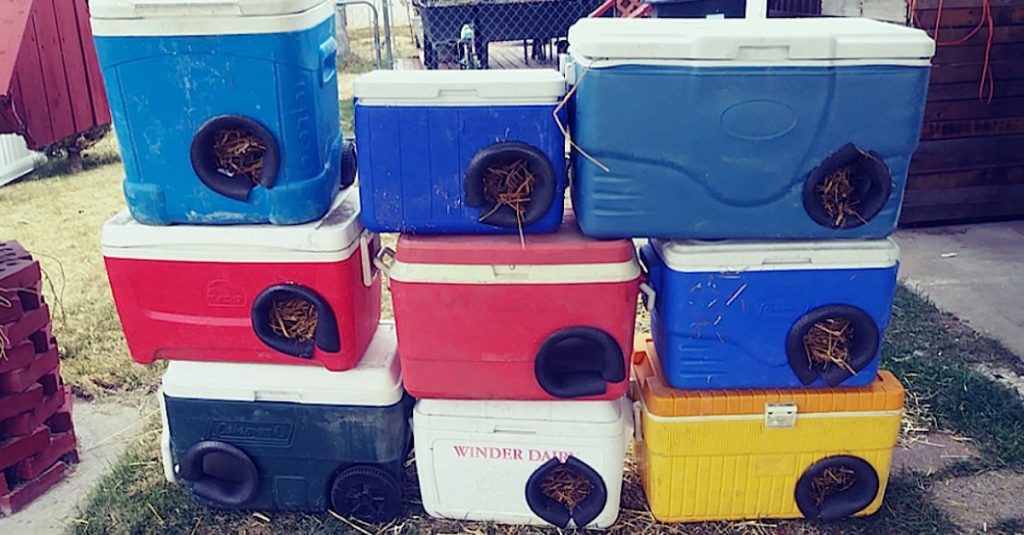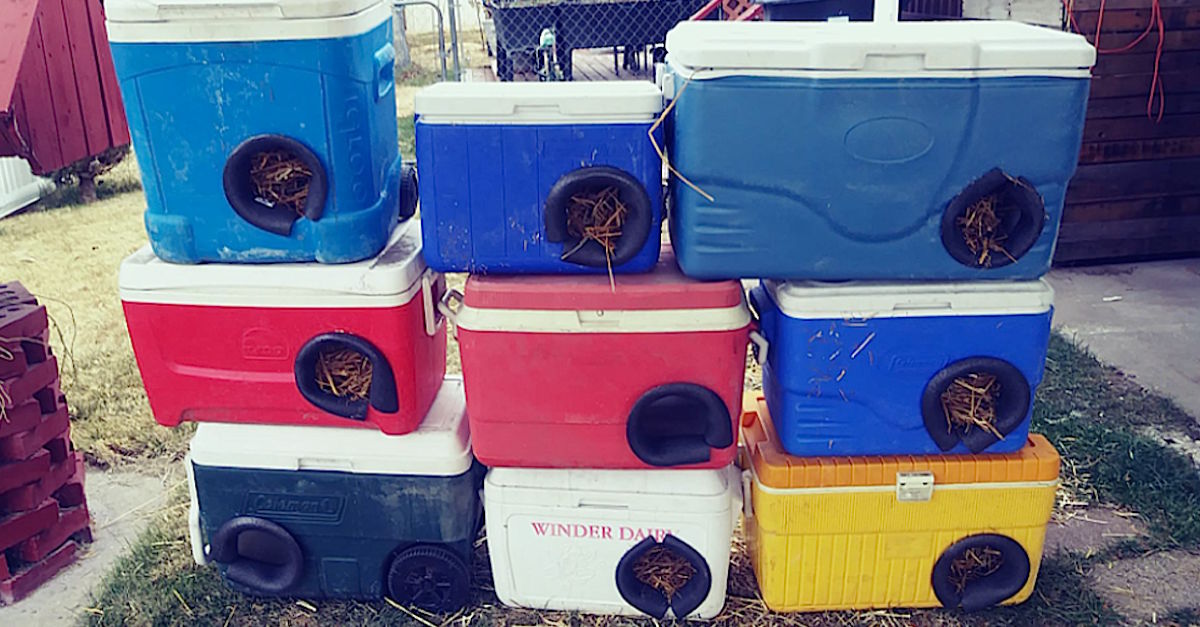 A Big Heart Wanting to Help
A man in Utah was aware of the plight of all the innocent creatures who suffered during the winter. Phillip Rogich believes that all living creatures should be able to have their needs met, and he decided to do something about it. He made it his mission to find a way to help those unfortunates, helping as many as he could. Even though other people were able to ignore the suffering around them, Phillip felt compelled to take action.
Making Shelters from Discarded Materials
Phillip figured out how to make simple shelters that could insulate his feline friends from the dangerous cold with materials that other people had thrown away. He used discarded coolers as the basis for the shelters, which meant that at least the initial outlay only involved the time he needed to collect the discarded and donated coolers.
His other needed materials included: a six-inch drill bit, some pipe insulation, styrofoam and plastic. The final, crucial detail: he added straw to make sure the shelters he created didn't retain moisture, which would have made them dangerously wet and cold. Some people have tried to use substitutes, but straw works best and is easy to find. Used for thousands of years to provide safe, comfortable bedding for animals, straw is a tried and true material.
The Need Is Great, But There Are People Willing to Help
Anyone who wants to help the animals in their own neighborhoods but doesn't know how should feel free to reach out for help in their areas. There are local rescue groups and other groups of feline rescue in almost every area now, and they would be happy to work with you so you can get started.
Phillip Rogich had a great idea and he shares his experience on his Facebook page, where he is willing to help anyone who comes to him for advice. Other feline friends are using other materials, like discarded tires, to give feral cats a warm place to get out of the snow and wind.
If you feel like you don't have anything to offer, you can always volunteer your time or even share ideas like this on social media. The more people who realize the problem, while being given a solution, the more people will help.
Dog Trainer and Dog Groomer Get Married Accompanied By Their Best Friends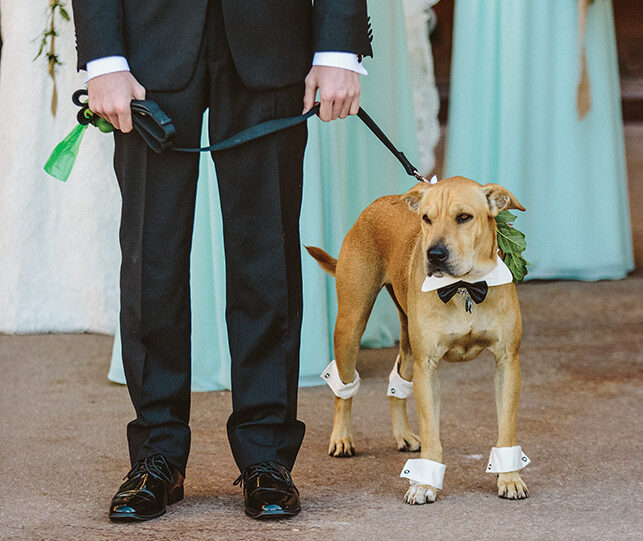 Weddings Are for Sharing With Loved Ones
When people get married, they spend one perfect day with their most loved friends and family. While many people only think about their human friends and family, there are a lot of people who could never imagine starting this important new chapter in their lives without their beloved pets. In fact, many people might have to admit, if they were being honest, that they loved their pets more than some of the relatives who came to the wedding, especially if they felt obligated to invite some relatives they rarely see and barely know.
Some People Already Spend Their Lives With Pets
Anyone who works full-time as a dog trainer or groomer already spends most of their working days with animals. They see dogs all day long, and they make the choice to do so because of many reasons. Working with pets is rewarding on many levels. Especially if you see the same dogs again and again, you form a close bond. Communicating with pets is therapeutic and generally far less stressful than dealing with humans. The people who work with dogs don't get sick of dogs and try to go home to a quiet house; they tend to have larger pet families than average.
A Dog Trainer and a Dog Groomer Tie the Knot
Paul and Annette Anthony are typical in that they work with dogs as a profession, and they have a large pet family. On the day they got married, their family consisted of 2 humans and 9 canines. Both Paul and Annette admitted that their pets were more to them than just fun — their beloved dogs also helped them get through rough times in their lives, including personal tragedies. Annette's German Shepherd Pesci is even an emotional support animal, helping her to deal with severe anxiety and depression. There was no way that their pets were going to be left out of the most important day of their lives going forward.
Canine Best Man
Paul's service dog Finn has earned his retirement. Finn has competed in over 40 events, earning titles and even setting records. He was also there for Paul when Paul developed PTSD after being at the scene of the deadliest plane crash in Pennsylvania's history. Finn was the one who helped with the proposal, giving Annette the ring with a note asking her to marry his dad. It was only fitting that Finn ended up being one of the best men at the wedding too.
A Family Affair
All 9 dogs walked down the aisle and stayed throughout the ceremony. Annette's dog Pesci even came to comfort her during the ceremony when she started to cry from happiness because he wanted to make sure his momma was all right. Whether you want to use your dogs in the ceremony as ring bearers, best men, or flower girls, or if you just want them to be present, it makes sense to have your pets help you celebrate such an important day in your life.