Watching Out for Our Feral Friends in Frigid Winter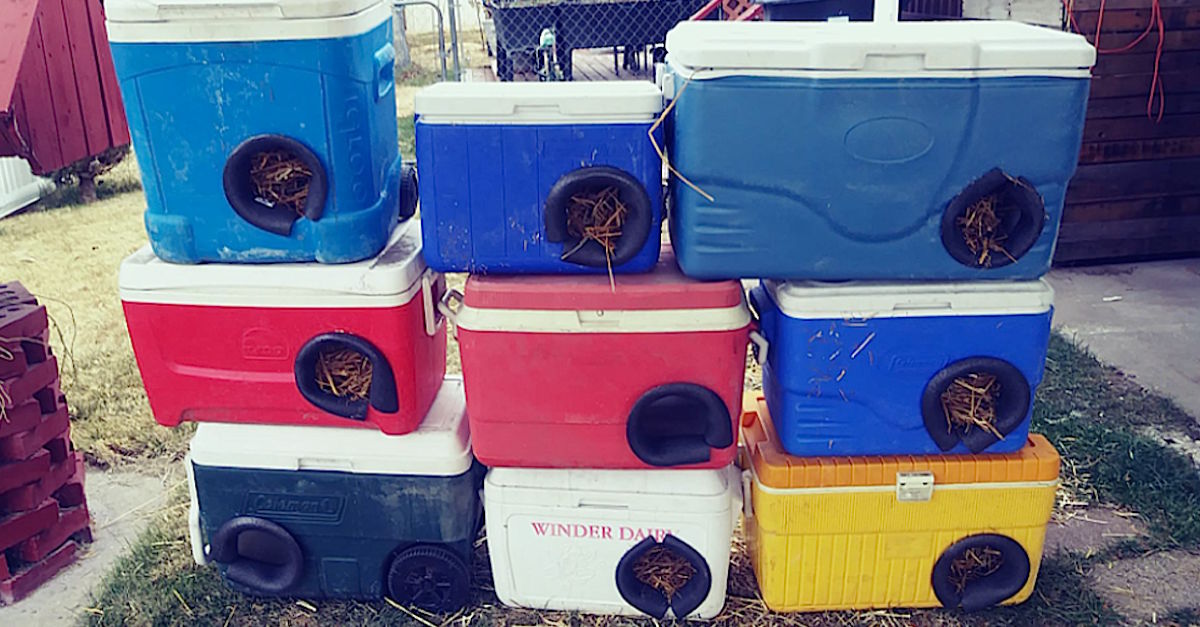 As cold weather approaches, the ads start showing up on television and social media, reminding people with pets to let them come inside. Unfortunately, feral cats don't have a home, and the weather is just as dangerous for them.
Kindhearted animal lovers help feral cats by providing food and a safe place for them to congregate, but that doesn't help during those cold winter nights when they are stuck outside, shivering and helpless. There are as many as tens of millions of feral cats in the US alone. Luckily, some quick thinkers figured out different ways to provide shelter for outside cats during the harsh winter months.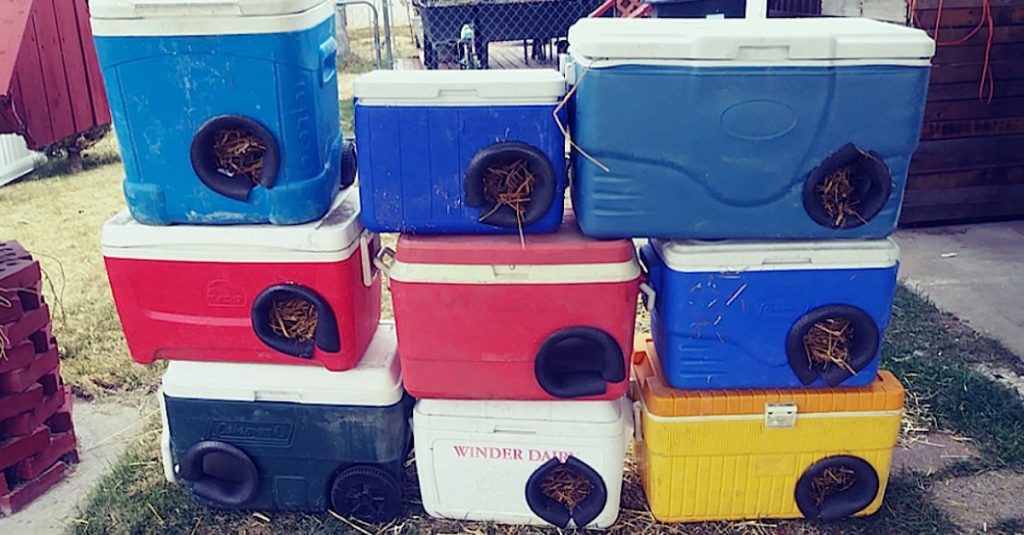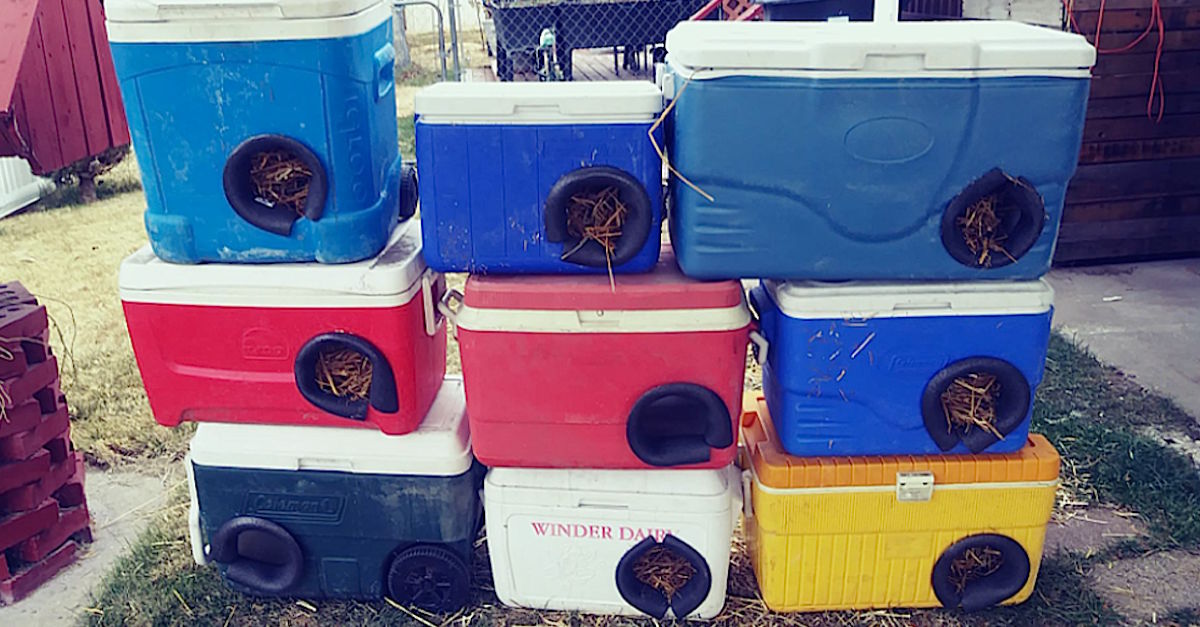 A Big Heart Wanting to Help
A man in Utah was aware of the plight of all the innocent creatures who suffered during the winter. Phillip Rogich believes that all living creatures should be able to have their needs met, and he decided to do something about it. He made it his mission to find a way to help those unfortunates, helping as many as he could. Even though other people were able to ignore the suffering around them, Phillip felt compelled to take action.
Making Shelters from Discarded Materials
Phillip figured out how to make simple shelters that could insulate his feline friends from the dangerous cold with materials that other people had thrown away. He used discarded coolers as the basis for the shelters, which meant that at least the initial outlay only involved the time he needed to collect the discarded and donated coolers.
His other needed materials included: a six-inch drill bit, some pipe insulation, styrofoam and plastic. The final, crucial detail: he added straw to make sure the shelters he created didn't retain moisture, which would have made them dangerously wet and cold. Some people have tried to use substitutes, but straw works best and is easy to find. Used for thousands of years to provide safe, comfortable bedding for animals, straw is a tried and true material.
The Need Is Great, But There Are People Willing to Help
Anyone who wants to help the animals in their own neighborhoods but doesn't know how should feel free to reach out for help in their areas. There are local rescue groups and other groups of feline rescue in almost every area now, and they would be happy to work with you so you can get started.
Phillip Rogich had a great idea and he shares his experience on his Facebook page, where he is willing to help anyone who comes to him for advice. Other feline friends are using other materials, like discarded tires, to give feral cats a warm place to get out of the snow and wind.
If you feel like you don't have anything to offer, you can always volunteer your time or even share ideas like this on social media. The more people who realize the problem, while being given a solution, the more people will help.
Dirt Biking Couple Reunites Stray Dog With His Family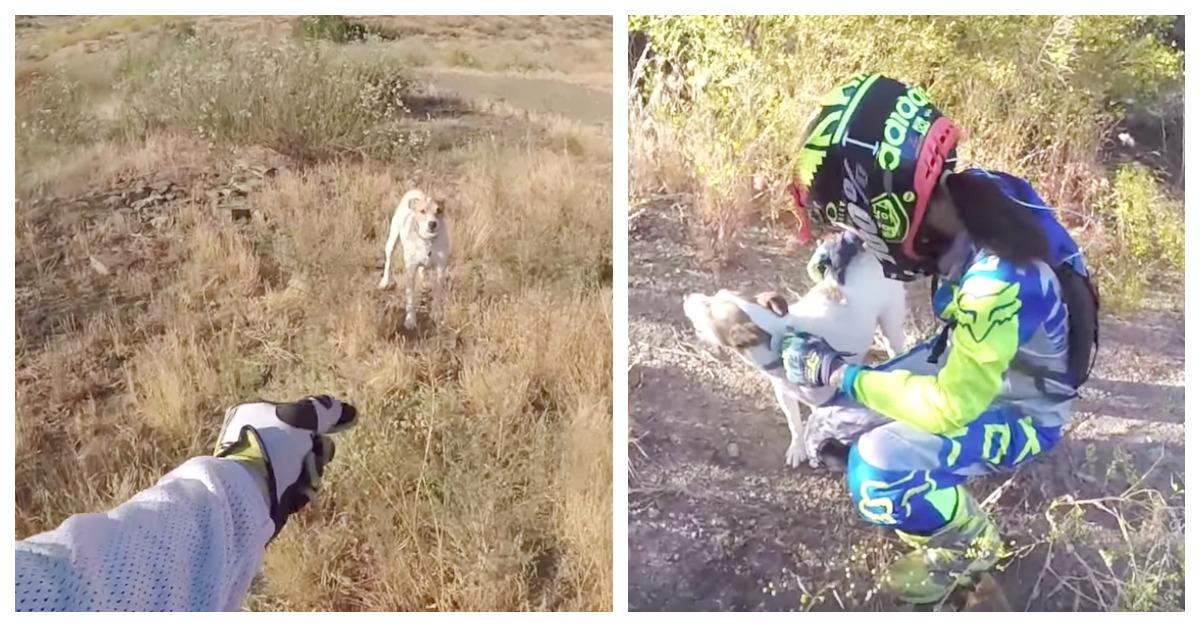 Southern California is a hotbed for people watching, But it is also a place where escaped dogs roam freely. One was reunited with his family thanks to the efforts of a couple out for a dirt bike ride. Gina and Dan were minding their own business, enjoying the Southern California weather. They took a video of their encounter with a dog that was out to have his own adventure.
When Gina and Dan first spotted the dog, they tried to approach him gently. Riding their dirt bikes, they began to trail behind the dog. Just as Dana was approaching him to grab him, he began to bark and promptly took off ahead of them. This didn't deter the couple, and they continued to trail him. When they eventually caught him, Dana read his dog tags to determine who his owner was.
Finding his name and a phone number on his tags, she promptly called it and left a voicemail message for the recipient. In the meantime, they took a seatbelt from their dirt bike and repurposed it to be a leash so that he couldn't run away from them again. They also gave Max some of their bottled water so the dog could keep cool and stay hydrated. The dog was so thirsty he drank the entire bottle, much to Gina's utter delight.
Gina and Dan looked after Max until his owner contacted them. Arrangements were then made for Max's owner to get him back. In the meantime, Max had made friends with Gina and Dan. Max liked them so much he promptly made the leap from the ground to the back of Gina's truck. Max is one dog with a strong intuition of his own, and that intuition told him when his owner was approaching Gina's truck to take Max back home.
This story illustrates how easy it is for people to bond with their dogs. It also shows that considerate people like Gina and Dan look out for others. With dogs getting away from their owners virtually every day, people are encouraged by stories such as this one. Anyone who has ever lost a dog knows how important it is to look out for others. Many stray dogs have been reunited with their owners due to the kindness of strangers. That kindness is something that dogs bring to the world, as dogs bring people together as nothing else can.
Max's story is an inspiring one with a happy ending. Seeing a lost dog reunited with his or her owner is something that everyone can appreciate. It tugs at the heartstrings of those who understand how important pets are to people. As members of the family, pets deserve to be looked after as much as anyone else does. People like Dan and Gina are invaluable in helping others reunite with the pets they love so much.