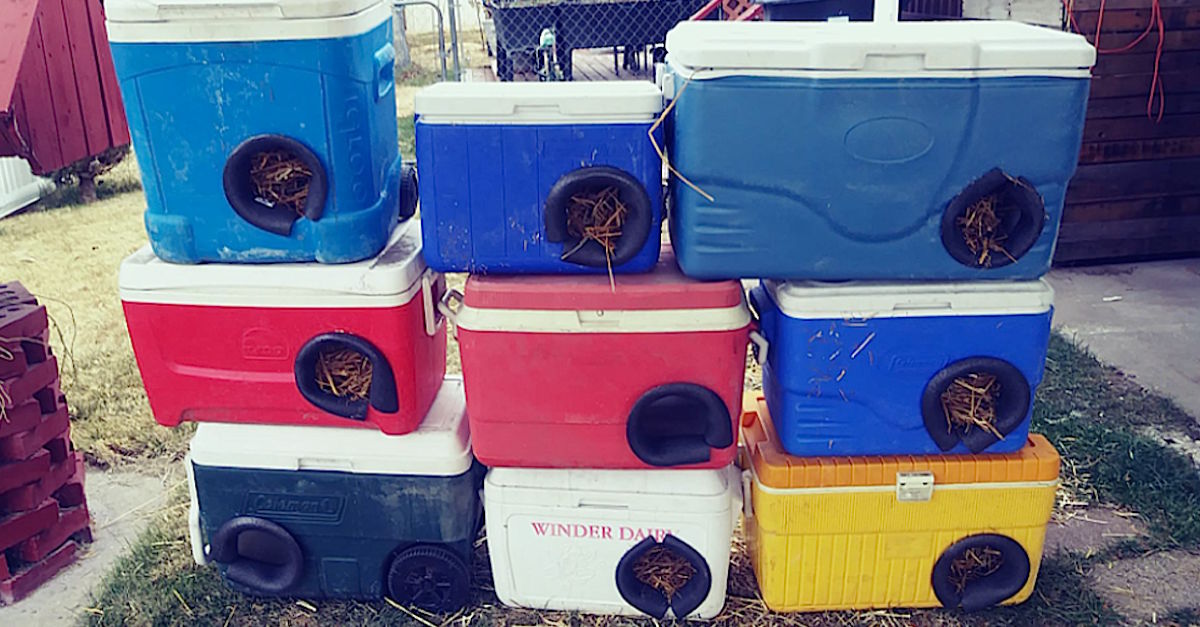 Watching Out for Our Feral Friends in Frigid Winter
As cold weather approaches, the ads start showing up on television and social media, reminding people with pets to let them come inside. Unfortunately, feral cats don't have a home, and the weather is just as dangerous for them.
Kindhearted animal lovers help feral cats by providing food and a safe place for them to congregate, but that doesn't help during those cold winter nights when they are stuck outside, shivering and helpless. There are as many as tens of millions of feral cats in the US alone. Luckily, some quick thinkers figured out different ways to provide shelter for outside cats during the harsh winter months.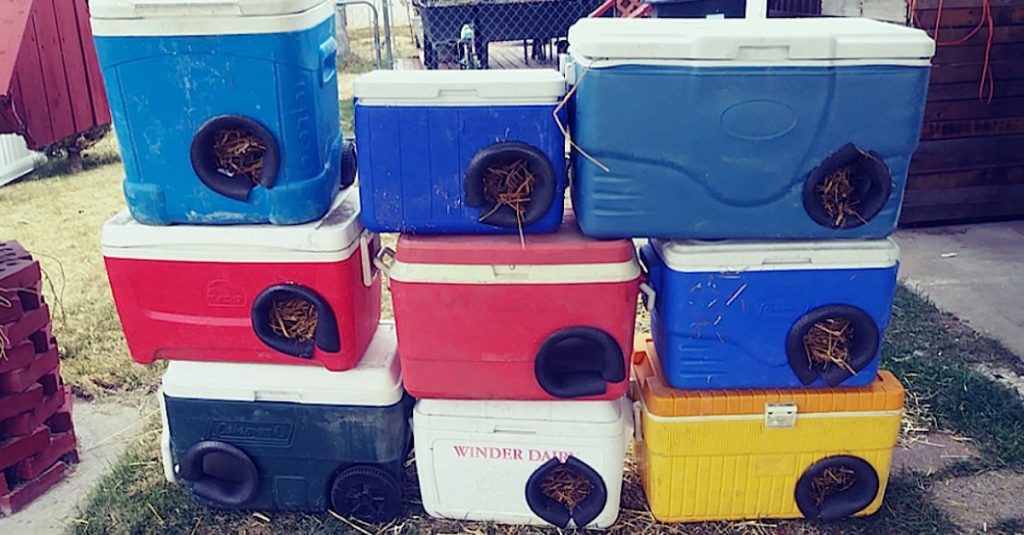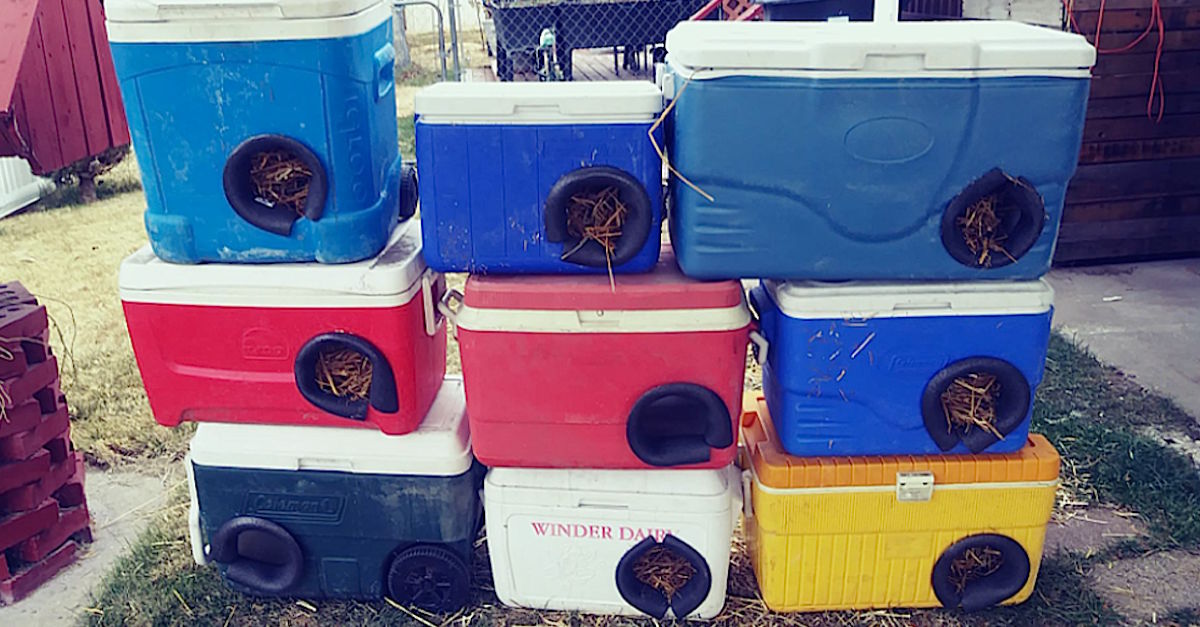 A Big Heart Wanting to Help
A man in Utah was aware of the plight of all the innocent creatures who suffered during the winter. Phillip Rogich believes that all living creatures should be able to have their needs met, and he decided to do something about it. He made it his mission to find a way to help those unfortunates, helping as many as he could. Even though other people were able to ignore the suffering around them, Phillip felt compelled to take action.
Making Shelters from Discarded Materials
Phillip figured out how to make simple shelters that could insulate his feline friends from the dangerous cold with materials that other people had thrown away. He used discarded coolers as the basis for the shelters, which meant that at least the initial outlay only involved the time he needed to collect the discarded and donated coolers.
His other needed materials included: a six-inch drill bit, some pipe insulation, styrofoam and plastic. The final, crucial detail: he added straw to make sure the shelters he created didn't retain moisture, which would have made them dangerously wet and cold. Some people have tried to use substitutes, but straw works best and is easy to find. Used for thousands of years to provide safe, comfortable bedding for animals, straw is a tried and true material.
The Need Is Great, But There Are People Willing to Help
Anyone who wants to help the animals in their own neighborhoods but doesn't know how should feel free to reach out for help in their areas. There are local rescue groups and other groups of feline rescue in almost every area now, and they would be happy to work with you so you can get started.
Phillip Rogich had a great idea and he shares his experience on his Facebook page, where he is willing to help anyone who comes to him for advice. Other feline friends are using other materials, like discarded tires, to give feral cats a warm place to get out of the snow and wind.
If you feel like you don't have anything to offer, you can always volunteer your time or even share ideas like this on social media. The more people who realize the problem, while being given a solution, the more people will help.
Love, Laughter, and 75 Years Together: Gene and Virginia Nelson's Remarkable Anniversary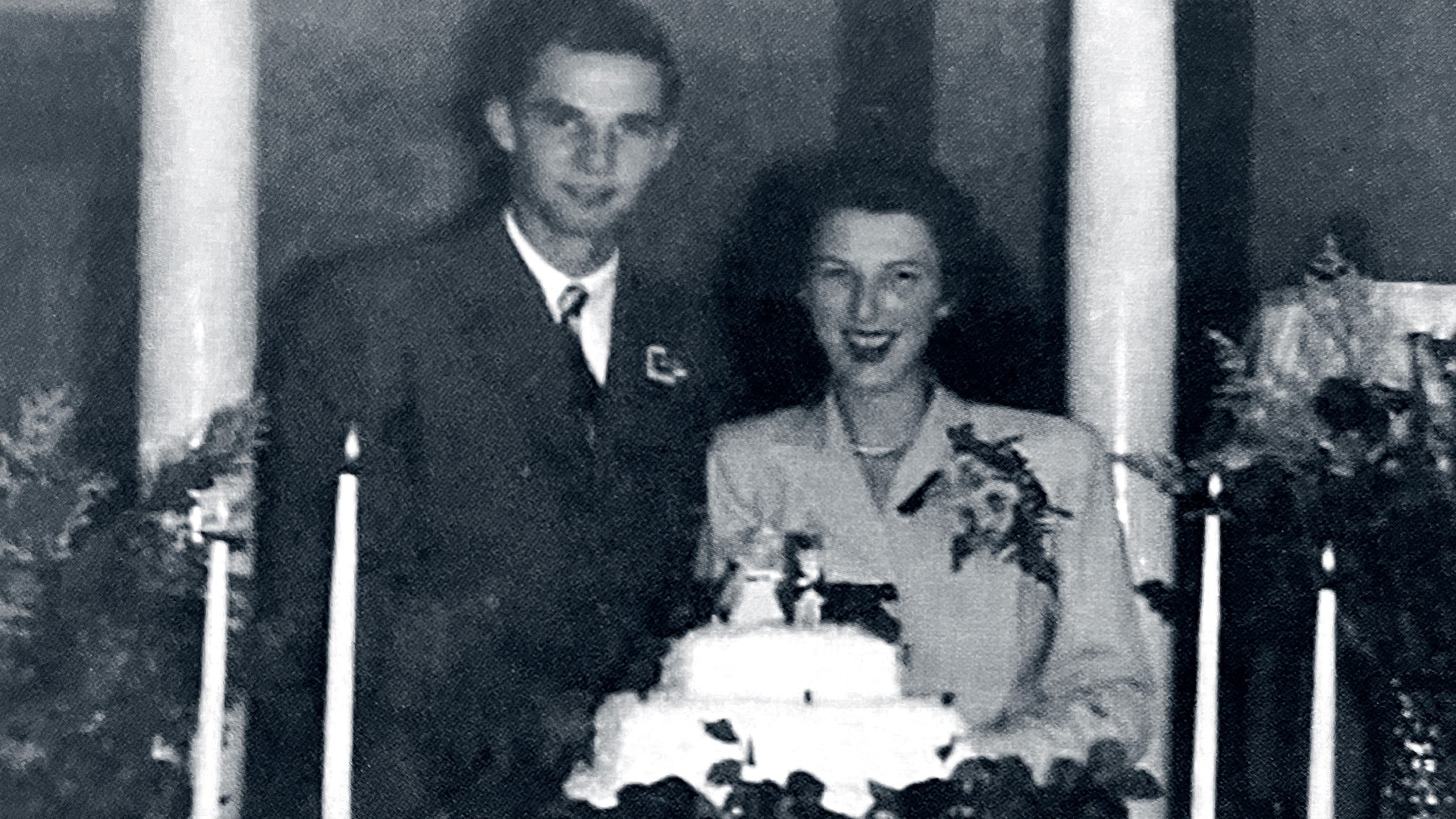 Gene and Virginia Nelson of Canby, Oregon, have a relationship that showcases love's enduring power. The couple recently celebrated an incredible 75 years of marriage, a milestone that very few can claim to have reached. When asked the secret to their lasting love, they attribute it to patience, trust, and a good sense of humor.
Gene, at 95, and Virginia, at 92, have seen a lifetime of changes and challenges, but their love has remained steadfast. When questioned about their enduring bond, Virginia simply replied, "We were just meant to be together!" Gene chimed in, "Have patience through the good times and the bad, try to be honest and faithful."
Their journey began 75 years ago on August 8 when they decided to elope from Brownsville, Oregon, in Linn County. They hopped on a bus to Reno and got married, a move that still brings a giggle to Virginia's lips as she recalls how they outfoxed their parents. At the time, Virginia was just 17, and Gene was 20, with Gene humorously adding, "I was 20 and five months, lacked 2 days, and she was 17 years and 25 days."
According to their grandson, Cody Westphal, their sharp minds are one of the reasons behind their enduring relationship. He said, "Just actively trying to exercise your mind is how it stays sharp."
The couple has three children and seven grandchildren, with the youngest being 29 years old. Gene recalled what made him know that Virginia was the one, saying, "She was a sweet girlfriend, and I hadn't found out any of her faults yet when we were young," which elicited laughter from both of them.
Judy, their daughter, expressed her pride in her parents' long-lasting love. She said, "It takes a lot to make it 75 years and not give up, and they never gave up."
Their sense of humor remains a cornerstone of their relationship, as Judy shared, "They both have a really good sense of humor." Gene and Virginia often engage in friendly banter, and even if they have disagreements during the day, they never go to bed angry.
The couple's thrifty nature is another shared trait. They still have the refrigerator they purchased right after their wedding from Sears Roebucks, and it's still in working condition. Just like their marriage, it has stood the test of time. Gene proudly mentioned, "Never had a service charge, and it's still working! We've always been thrifty."
Their light-hearted arguments, thrifty habits, and enduring love have earned them the nickname "the Bickersons" among family members. Cody noted, "Even if they fight all day, they don't go to bed angry. I think that's why they wake up the next day, and they're still the Bickersons!"
In the twilight of their lives, Gene and Virginia continue to cherish their partnership. As Gene put it, "We're in our waning days. I hope she outlives me because I don't want to outlive her." Their story is a heartwarming reminder that love, patience, and a good sense of humor can make a marriage truly timeless.