Watching Out for Our Feral Friends in Frigid Winter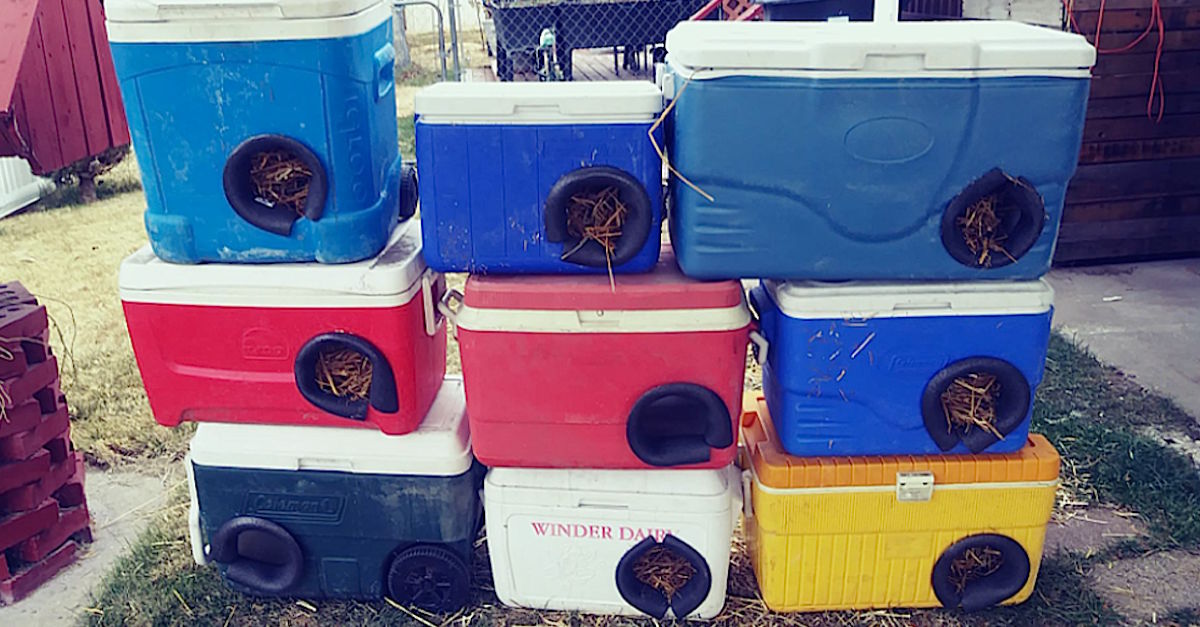 As cold weather approaches, the ads start showing up on television and social media, reminding people with pets to let them come inside. Unfortunately, feral cats don't have a home, and the weather is just as dangerous for them.
Kindhearted animal lovers help feral cats by providing food and a safe place for them to congregate, but that doesn't help during those cold winter nights when they are stuck outside, shivering and helpless. There are as many as tens of millions of feral cats in the US alone. Luckily, some quick thinkers figured out different ways to provide shelter for outside cats during the harsh winter months.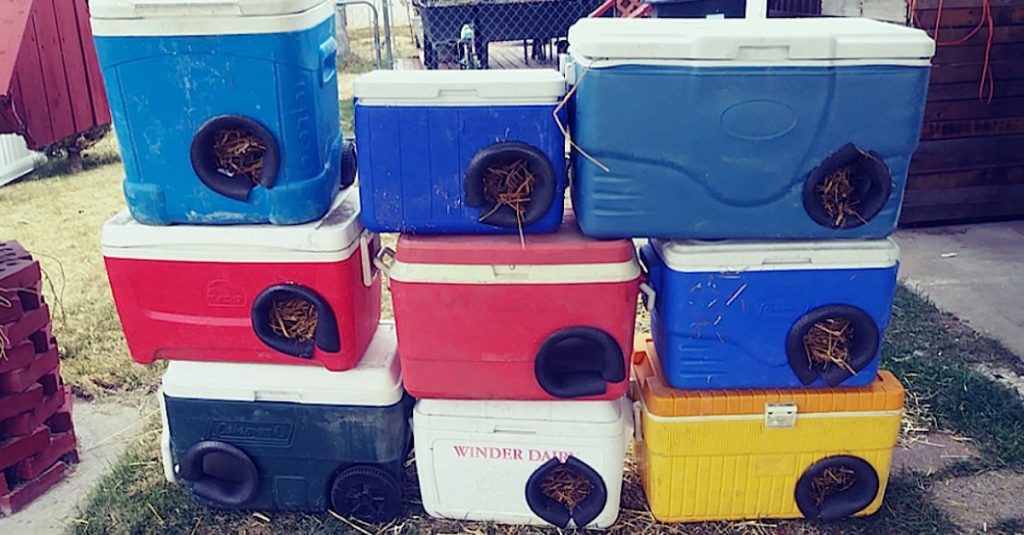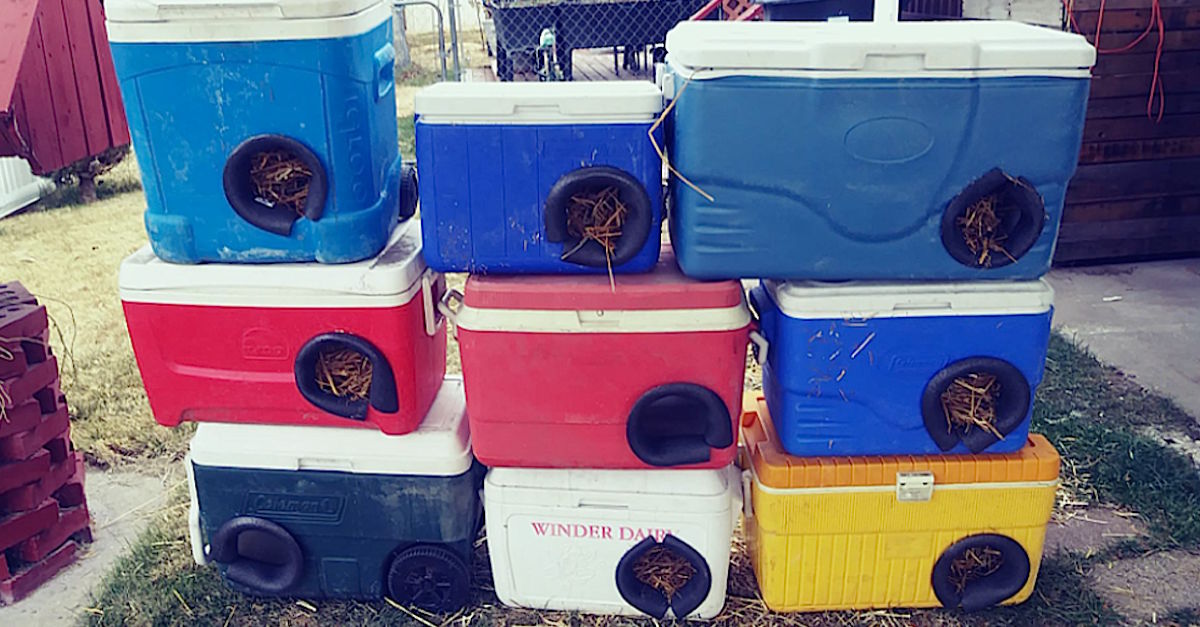 A Big Heart Wanting to Help
A man in Utah was aware of the plight of all the innocent creatures who suffered during the winter. Phillip Rogich believes that all living creatures should be able to have their needs met, and he decided to do something about it. He made it his mission to find a way to help those unfortunates, helping as many as he could. Even though other people were able to ignore the suffering around them, Phillip felt compelled to take action.
Making Shelters from Discarded Materials
Phillip figured out how to make simple shelters that could insulate his feline friends from the dangerous cold with materials that other people had thrown away. He used discarded coolers as the basis for the shelters, which meant that at least the initial outlay only involved the time he needed to collect the discarded and donated coolers.
His other needed materials included: a six-inch drill bit, some pipe insulation, styrofoam and plastic. The final, crucial detail: he added straw to make sure the shelters he created didn't retain moisture, which would have made them dangerously wet and cold. Some people have tried to use substitutes, but straw works best and is easy to find. Used for thousands of years to provide safe, comfortable bedding for animals, straw is a tried and true material.
The Need Is Great, But There Are People Willing to Help
Anyone who wants to help the animals in their own neighborhoods but doesn't know how should feel free to reach out for help in their areas. There are local rescue groups and other groups of feline rescue in almost every area now, and they would be happy to work with you so you can get started.
Phillip Rogich had a great idea and he shares his experience on his Facebook page, where he is willing to help anyone who comes to him for advice. Other feline friends are using other materials, like discarded tires, to give feral cats a warm place to get out of the snow and wind.
If you feel like you don't have anything to offer, you can always volunteer your time or even share ideas like this on social media. The more people who realize the problem, while being given a solution, the more people will help.
These Hermit Crabs Will Blow Your Mind With Stunning Natural Ritual.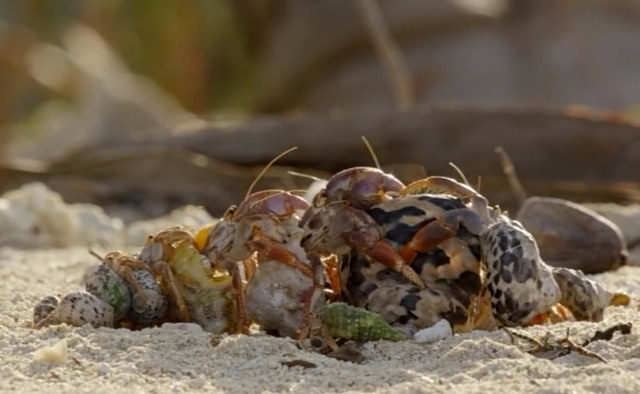 If you are like most people then you are likely fascinated with the ocean and all the creatures inside it. While we can talk forever about massive whales, scuttling squids, and scary sharks, we'd rather highlight a cute little crustacean known as the hermit crab. Now, you've likely heard of the hermit crab and, perhaps, you even know what it looks like. As a member of the superfamily known as the Paguroidea, hermit crabs manage to stand out all on their own. In fact, after learning about this natural ritual that hermit crabs complete, you might even want one of your own!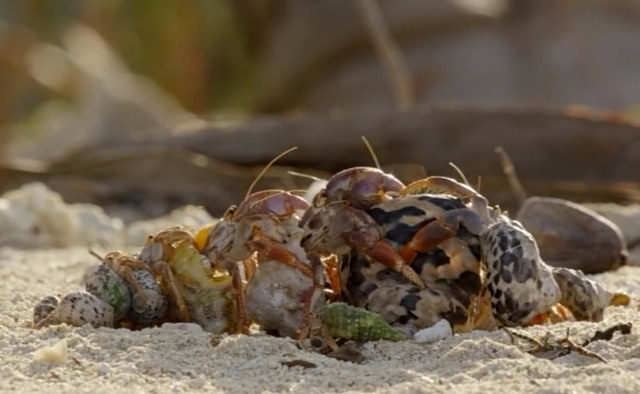 In a post shared on Facebook by a user named Melody Flowers, it was revealed that hermit crabs are always looking for bigger shells to live in. While you probably knew this already, what you didn't realize about this ritual is far more fascinating. According to the post, which has since been backed up by other scientific journals, hermit crabs like to line up next to shells that happen to be too big for them. Hermit crabs can wait for up to eight hours for another crab to come along and try the shell out. Why do these crabs wait next to shells that are too large for them? As it turns out, the first hermit crab is simply waiting for the second crab in line to discard its shell.
So we outlined a natural ritual that hermit crabs undertake when finding a new home. Why is this so fascinating? While you may have summoned up an image of two hermit crabs swapping shells, that isn't entirely accurate. As the second crab lines up behind the shell, more will come to follow. Before long, observers would be able to watch as dozens of hermit crabs all trade shells with one another to ensure that everyone has a comfortable home to live in. The smallest shell of the bunch gets left behind while the shell that started the queue will go to the largest hermit crab of the lot. That's pretty amazing, isn't it? The coordination and cooperation that these hermit crabs have to deploy is nothing short of impressive. If only humans could get along so well when it comes to making to sure everyone is comfortable and safe within their home.
Even though hermit crabs will work together in order to find homes, they are still a competitive species. Gastropod shells can become a limited resource due to a variety of natural and unnatural factors, such as climate change and pollution. When hermit crabs are of a similar size, they are more competitive and violent with one another. When hermit crabs vary dramatically in size, there are more resources available for every member of the group. Hermit crabs are a fascinating sort of creature because they can come in varying sizes with a lifespan ranging between 12 and 70 years. The next time that you see a hermit crab, make sure it has the perfect shell to call home. Maybe it will remember you a couple of decades later!