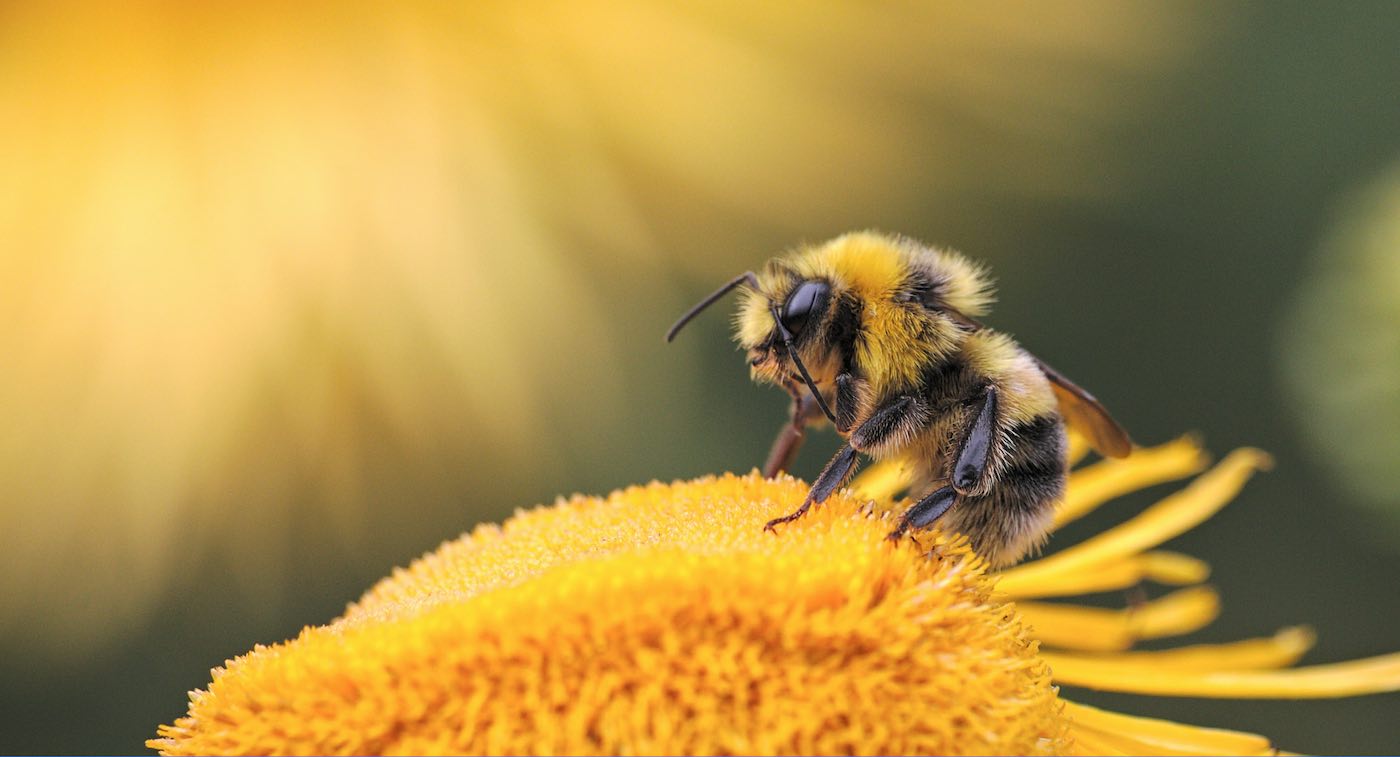 Walmart Aims to Save Pollinators, Makes Massive Change to Supply Chains
Were you to tune in for any number of apocalyptic or post-apocalyptic films in the past decade, you'd likely hear a storyline or two revolving around bees. Specifically, you'd hear stories about how the loss of bees in the wild can lead to wholesale catastrophe to ecosystems far and wide.
Bees play a pivotal role within our environment as pollinators, joining butterflies, beetles, and birds. Without these pollinators, the ecosystem as we know it would no longer function. As Walmart is one of the largest corporations on the planet, even the smallest change within their supply chain can have a butterfly-like effect across the planet. A new announcement from Walmart would reveal that they are introducing a pollinator health effort to support these important creatures.
Largest Pollinator Health Effort
As Walmart is one of the largest corporations on the planet, it stands to reason that they'd opt to produce one of the largest pollinator health efforts as well. Walmart announced a new commitment to reduce the threats aimed most directly at pollinators. These efforts by Walmart are going to take many different forms, though one area of focus is on integrated pest management, or the habits and practices revolving around expanding these key habitats while reducing pest threats.
According to Walmart, the U.S. branch of the company will pull 100% of its floral and fresh produce from suppliers that adopt and integrate the pest management practices highlighted above. As America's largest retailer, what Walmart decides to do can potentially set the tone for discussions revolving around pollinators and corporations in the future. Right now, the alleged goal is to integrate these IPM practices by 2025, at least according to an unnamed third party.
More than just focused on a single aspect of their supply chain, Walmart is actually taking a shot at several areas where they can reduce potential pollinator threats. According to Martin Mundo, Head of Produce Sourcing at Walmart U.S, Walmart is pushing suppliers to phase out and eliminate their use of nitroguanidine neonicotinoids and chlorpyrifos pesticides. Phasing out these problematic pesticides could lead to an industry-wide shift as consumers expect more from corporations.
While Walmart is uniquely focused on pesticides, that is far from the only area that they are addressing pollinator threats. Mundo wrote on the Walmart website that the chain would also begin to phase out and avoid selling "invasive plant species" within their retail locations. Mundo went on to add that Walmart would begin working with solar developers in order to craft pollinator habitats, similar to those found in Laurens, South Carolina.
Working With the Walmart Foundation
Leading the way in the philanthropic fields hasn't been what Walmart is most known for. With that being said, the Walmart Foundation continues to work with farmers and cultivators around the country to enact positive changes for the environment. Most recently, the Walmart Foundation pushed funding toward the Cornell Lab of Ornithology in order to further its studies and work collecting science data from citizens and local monitors.
Acquiring local data and inputting it at the Cornell Lab of Ornithology will allow scientists and researchers to better approach conservation planning in the future. Conservation planning is vital to the long-term health and vitality of our natural wonders, including the animals and insects therein.
Bees are known to be vital to our plane and if corporate leaders like Walmart understand that, hopefully, others will too. For now, we look to Cornell and to the various pollination partners under the Walmart umbrella while we wait to see if results begin to manifest!
Sundrop Farm Brings Solar Energy to Australian Desert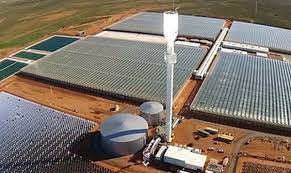 The fight for renewable energy has taken center stage in some of the largest nations on the planet. For all of that, solar energy continues to push forward in the agricultural world as it continually renovates and adjusts our optimism for the future. One company in the solar field has decided to put their solar energy to the test. This would lead to Sundrop Farms deciding to install a 127m central solar power tower in Port Augusta, located at the northern tip of Spencer Gulf in South Australia. This solar farm will be used to develop energy through more than 12.5 hectares of reflective mirrors, enabling more than 13.5 tons of tomatoes to grow in the region every single year. This singular solar farm accounts for more than 10% of the nation's entire tomato production!
Sundrop Farms Brings Energy to Australia
Sundrop Farms has been a major player in the solar world for a while now but this is a stark step-up for their company. Sundrop Farm's solar tower has been marked with a thermal rating exceeding 39MW, but only 1.5MW is going to be dedicated to electricity. The rest of the energy will be used to produce pure water for the crops through a desalination unit. These technological devices allow Sundrop Farms to provide the ideal heat and carbon dioxide measurements for optimum growth.
Stephen Marafiote is the CEO at Sundrop Farms, and they've had much to say on their latest efforts. The energy system being installed in Australia utilizes pre-existing technologies, many of which can be traced back to Denmark, Germany, and even the United States. Whether he is talking about the German turbines, the energy system from Denmark, or the greenhouse systems pulled from America, it appears that innovation is hanging from every corner of the work that is being done here.
Stephen Marafiote said of his decision to bring these technologies together, "Each of these is a proven technology but the way they work (together) is the innovation here."
Once you step inside of the massive greenhouses that dot the more than fifty hectares of land, visitors will find themselves immersed within greenhouses brimming with growth. Tomatoes hang by the vine on row after row of PVC pipes. Here the tomatoes will ripen as they thrust themselves toward being plucked, attaining essential salts and sugars along the way.
Marafiote would go on to discuss how climate change and pressure on agricultural land have changed the importance level of further agricultural growth. Marafiote pointed out that Sundrop Farms was crafted from the ground up with the intention of addressing food security in the future. For Marafiote, this is a legacy project and one in which he hopes history will look back fondly upon.
With solar energy growing in popularity, what could be next for Sundrop Farms?