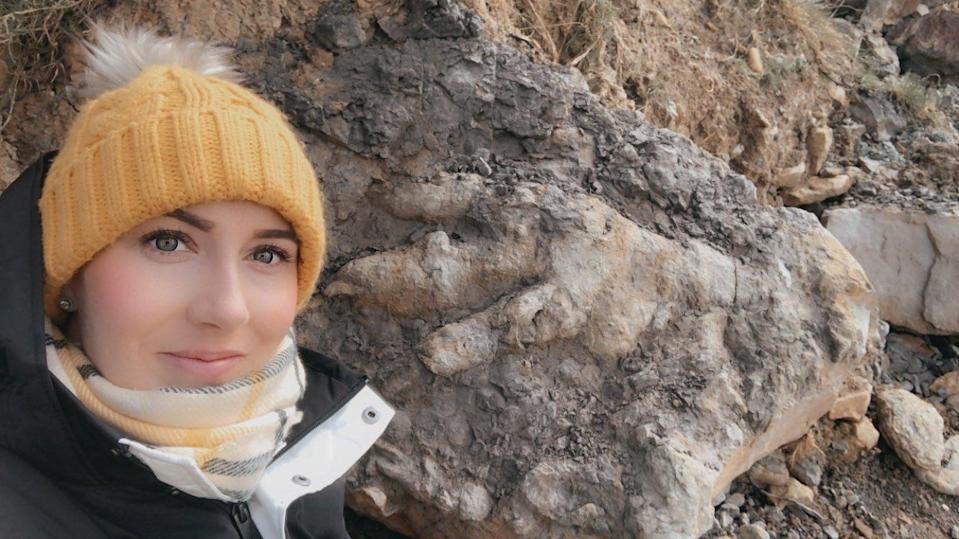 Walk Along the Beach Turns Into Jurassic Experience For Shellfish Collector
When was the last time that you were truly blown away by something? We don't mean impressed, we mean truly blown away. It's a tough state of mind to find ourselves in, but that doesn't mean that 29-year-old shellfish collector Marie Woods would have the same experiences! Woods had been foraging for shellfish along the Yorkshire Coast when she came across something quite remarkable. And when we say 'quite remarkable' what we really mean is 'a relic of time'.
Let's explore how a walk along the beach turned into a journey through time.
165 Million Years Ago…
Marie Woods was like many Yorkshire locals when she found herself walking along the coast, foraging for dinner. Woods had been looking for shellfish to incorporate into her meal when she came across something quite unique. In fact, what she found was something both out of time and out of place – an enormous footprint thought to be at least 165 million years old!
Now documented by experts, Marie was one of the first leaders in the field to examine the footprint. More than just a local shellfish enthusiast, Marie is also an archeologist. Upon finding the footprint, Marie would end up making international news. Marie said of her experience, "All I wanted was to grab some shellfish for my dinner." Marie would go on to add, "..and I ended up stumbling across this."
Woods wasn't the only expert to put a pair of eyes on the uncovered footprint as Dr. Dean Lomax of the University of Manchester was quick to chime in. Dr. Lomax believes that the discovered print is that of the Megalosaurus, an animal that would stand with hips over two meters high and a body longer than nine meters. Put more plainly, Dr. Lomax says, "This is the largest theropod footprint ever found in Yorkshire, at least made by a large meat-eating dinosaur."
The footprint is distinguishable at a glance, most notable due to its three-toed track and long shape. Dr. Lomax goes on to say that the shape of the footprint makes for a 'large theropod' or, as he likes to say, 'a real Jurassic giant'.
Learning About Megalosaurus
Also known as the Great Lizard, the Megalosaurus was a large meat-eating dinosaur from the theropod class, existing throughout the Middle Jurassic Period. Found throughout Southern England, the first-ever genus of this dinosaur was found in 1824. Originally mistaken by a researcher for a 66-foot long lizard, Megalosaurus would receive more significant and accurate coverage after its inclusion in Richard Owen's Dinosauria.
Described as bipedal with stout hind limbs, the Megalosaurus stood roughly 20 feet tall while weighing in at over 1,500 lbs. With short forelimbs and sharp teeth, the megalosaurus was quickly categorized as another meat eater for the time period. Unfortunately, we are still very short on further details as it has been beyond difficult for researchers to find a well-preserved fossilized skull for the Megalosaurus. Sans this information, it can be hard for researchers to get completely accurate details.
After discovering the fossilized footprint of Megalosaurus, Marie would contact other local experts where she would find out that her discovery was not completely new. Roughly a year ago, the footprint had been found by a local photographer named Rob Taylor. Though the image had been shared on social media, nothing had ever come of the discovery – at least not until Marie showed up.
Working with local experts, Marie and Rob are hopeful that their share discovery may find its way into a public display at the Rotunda Museum located in Scarborough.

Red Wolves See Population Boost as 8 Animals Are Released Into the Wild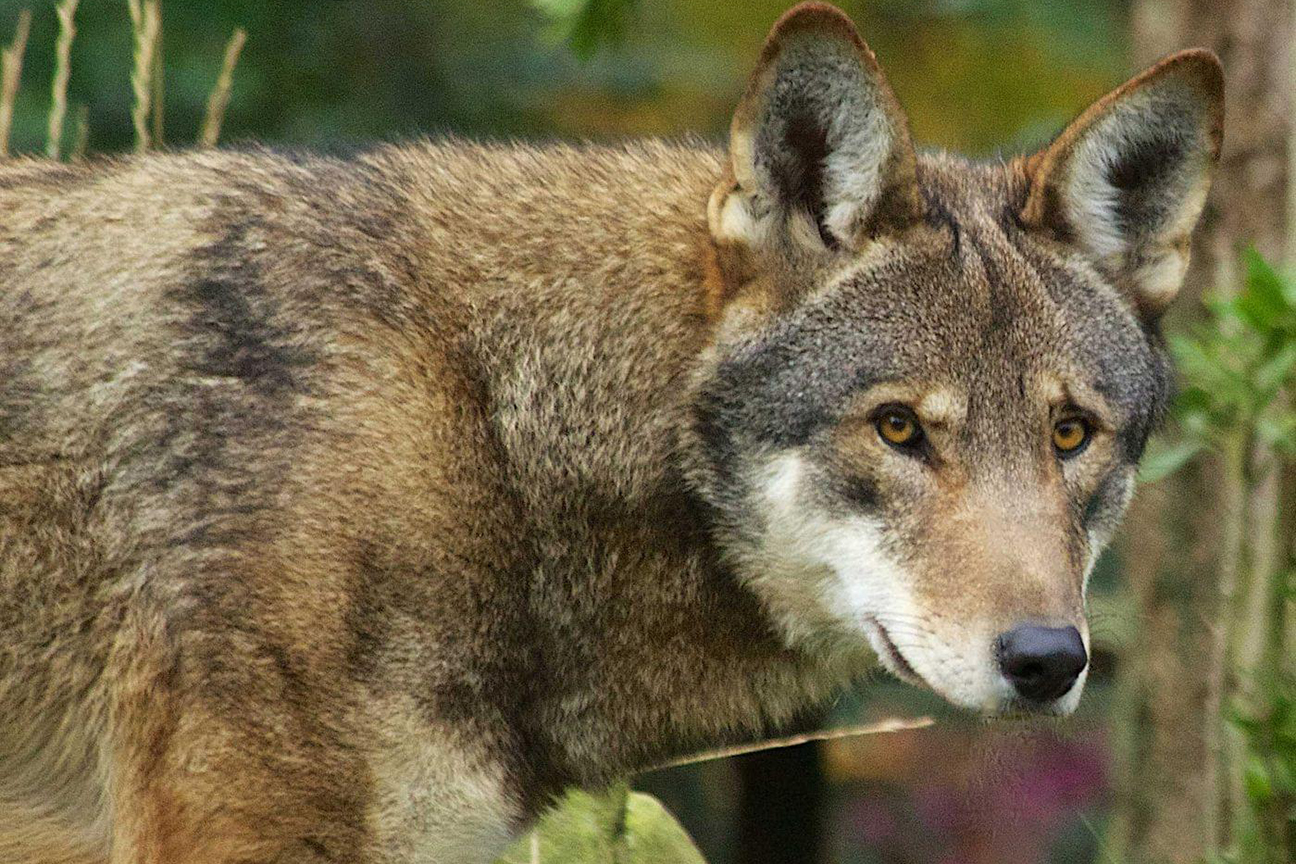 The red wolf is a striking canine endemic to the southeastern edge of the United States. As an intermediary between the common coyote and the gray wolf, the red wolf is known for its distinct size and color patterns. A contentious member of the canine debate, the red wolf is considered critically endangered as recognized by the Endangered Species Act of 1973.
While population numbers have been dwindling since the act was proclaimed, there has been some positivity to embrace in recent years. A recent court order mandated the release of eight red wolves into nature, a decision put in place by the Southern Environmental Law Center as it worked with conservation groups throughout the nation.
Urging Positive Momentum in Conservation Circles
Critically endangered since 1973, the red wolf, unfortunately, falls to the back of the pack when it comes time to have a national conversation about conservation. According to Ron Sutherland, a member of the Wildlands Network environmental group, this recent proclamation by the court to release the eight wolves was a massive step in the right direction. Sutherland said that he hopes for the Fish and Wildlife Service to start working again with the people of North Carolina to resuscitate the red wolf population.
John Tirpak is a mother prominent voice in the conservation movement geared toward supporting the red wolf population. Tirpak works as the Associate Regional Director of Ecological Services at the Fish and Wildlife Service. Through his efforts, Tirpak hopes to help craft an 'implementation plan' based upon established recovery goals to help bring the red wolf back from the brink.
Releasing Red Wolves to Nature
Our latest story of conservation in North Carolina is centered on four red wolf pups that were born at the Akron Zoo. These wolves were then placed within a den at the Pocosin Lakes Wildlife Refuge on the eastern edge of North Carolina. This was done as a proponent of pup fostering, a successful method that helps to prime young pups for re-integration in nature. With a success rate hovering near 100%, pup fostering is one of the primary conservation measures put in place to help bring red wolves back.
Unfortunately, pup fostering can be difficult work. The puppies have to be relocated before they reach two weeks old because their eyes are still closed. With closed eyes, a quick move allows wolves to acclimate with their new litter-mates as they resemble the smell at that age. To properly tackle this process, zookeepers, biologists, and volunteers must work as one across the nation.
Joe Madison serves as the Director at the Red Wolf Program in North Carolina. As the leader of the project, Madison got to watch as the wolf mother moved its foster pups to a new location with the rest of its litter. From then on, scientists have been tracking and monitoring all of their movements near the den.
Tragically, red wolves would be labeled as officially extinct in the 80s. From that point forward, people like Madison and Tirpak were vital in bringing breeding pairs back to the country. In 1987, four breeding pairs were bred from the original 14 animals held at the Alligator River Wildlife Refuge. This would lead to the 'rewilding' efforts that we see today.
Right now, Joe Madison is focused on his Prey for the Pack initiative to support landowners in improving their property. In exchange, these same landowners will allow red wolves onto their land to live in peace and quiet while the fostering and rehabilitation process continues unhindered.