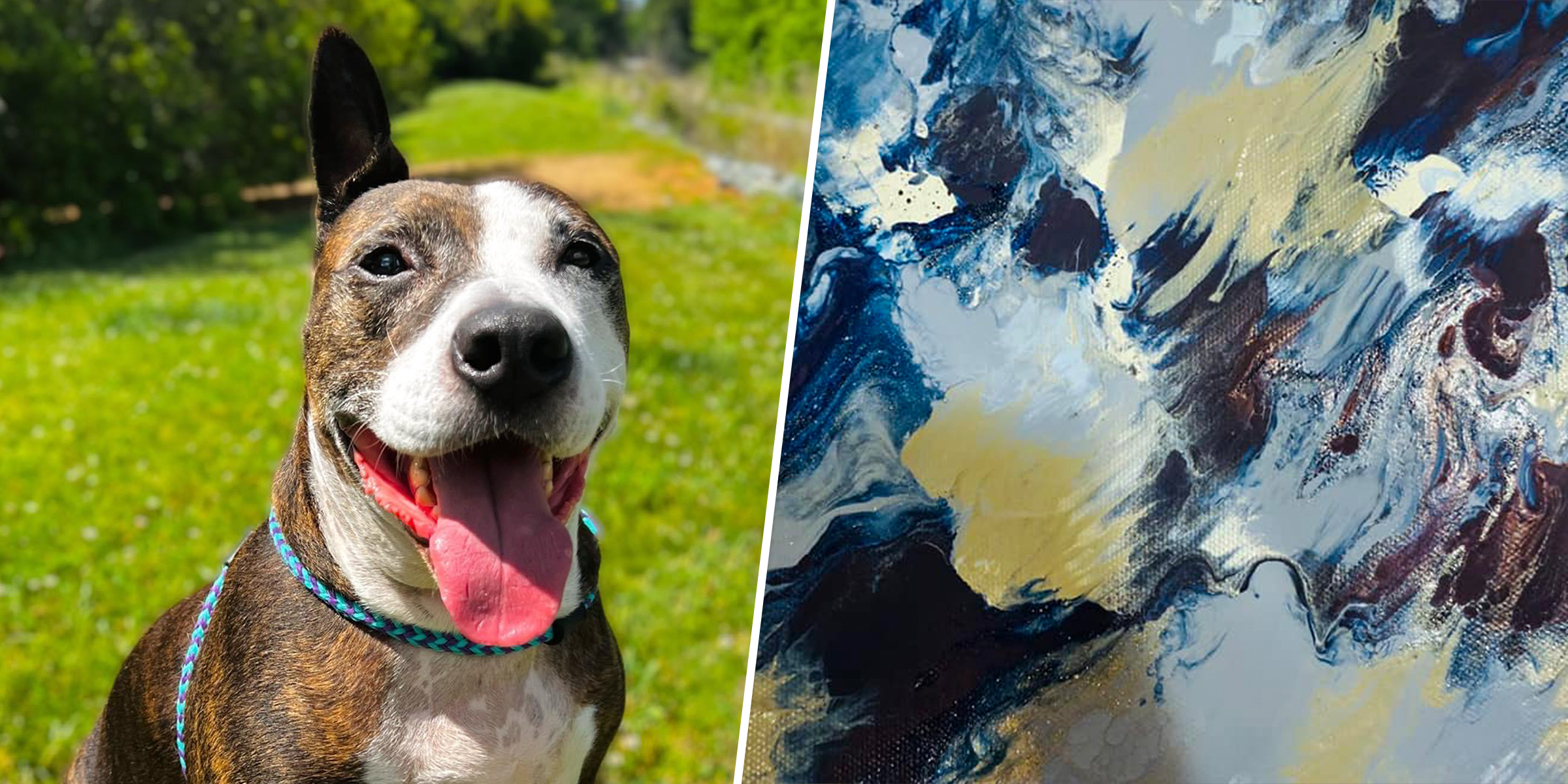 Van Gogh, the Canine Artist Gets Adopted
It's a tough job for a homeless dog to find a permanent home; most canines up for adoption and adults end up being euthanized, especially pit bulls. Those slim odds are what one canine faced after recovering from a rescue being a bait in a dog-fighting operation.
Dubbed Van Gogh due to a missing ear horribly torn off training other dogs to fight, the 7-year-old was just desperate for some loving care. As it turned out, Van Gogh got the attention of Jaclyn Gartner when she saw him online in photos posted of the rescue by a South Carolina dog shelter operation. Van Gogh had been collected and nursed back to health.
Gartner was no stranger to a pit bull. She had had a previous pit bull mix named Tyler who had passed years earlier. Before she saw the dog, Gartner had been running a foster home for dogs as well, Happily Furever After Rescue, a Bethel dog shelter that tries to relocate harmed or unwanted dogs to new homes. Van Gogh and the bait dog's condition resonated with her personally, and Gartner made a point of bringing the dog to Connecticut to solve his adoption dilemma.
When Van Gogh was brought in for the rescue operation, he was in very bad shape. No surprise, Van Gogh wasn't very popular either, even after his significant recovery. Nobody was interested in adopting the dog missing an ear. So, Gartner started asking about how to get the dog from North Carolina to Connecticut, where Gartner lived. The operation worked with volunteer pilots who agreed to help out, and soon enough, in the summer, Van Gogh was bundled in a small plane and headed north.
The dog loved the trip. Even better, when he got off the plane, his tail was wagging a mile a minute. Unlike the conditions he suffered in, Van Gogh was extremely friendly with everyone, wanting to smell and be petted by every human involved. It was as if the dog figured out things were looking up and this was his big chance for a better life.
As far as folks can figure, Van Gogh must have grown up as a stray dog, was captured by dog-fighting types who used him for training and then discarded the injured dog when he was no good anymore. Rescuers found Van Gogh injured, suffering from infections, and just about on his last leg health-wise. Amazingly, despite the horrible treatment, Van Gogh was still friendly and trusting of people trying to help him. That in itself was clearly a sign to do everything to help the dog as much as possible.
However, both due to age and his breed, adoption wasn't happening. Nobody wanted Van Gogh. Gartner was struggling to find a home for the dog, but a creative idea hit her. Why not use the dog's name as a play to attract attention? Using a trick with peanut butter, she figured out a way for Van Gogh to literally craft paintings. The paintings were then displayed online and locally as a fundraiser for Gartner's operation as well as a way to highlight the dog himself. It worked. After a number of exhibits that people loved, Van Gogh was eventually adopted permanently by Jessica Starowitz, a volunteer for the foster operation Gartner ran. The two have been glued together since.
American Couple's Kindness Shines in Snowy Adventure with South Korean Tourists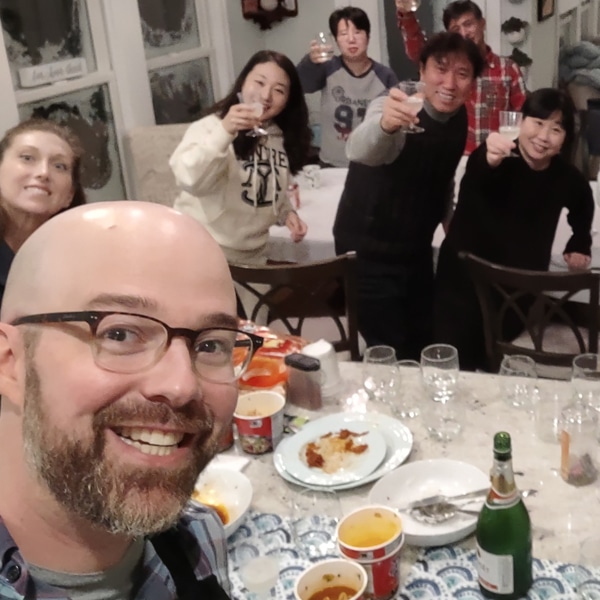 In a heartwarming tale of kindness and friendship, an American couple from Buffalo, New York, opened their home to a group of stranded South Korean tourists during a severe blizzard on December 23rd. What started as a simple request for shovels turned into a heartwarming story that went viral, bringing people together across borders. The couple's act of compassion not only provided shelter but also sparked an enduring bond that led to a special reunion in South Korea. Let's delve into this remarkable story and explore the lasting impact of their selfless act.
As the blizzard raged outside, ten South Korean tourists found themselves stuck in their van, unable to move through the heavy snow. Seeking assistance, they approached a nearby house and requested shovels to dig themselves out. However, they received much more than they had anticipated. The couple, who had prepared for a quiet Christmas at home, welcomed the strangers with open arms and invited them inside.
The storm had brought these strangers together, creating an opportunity for cultural exchange and friendship. During the two nights and three days they spent together, the couple and their unexpected guests bonded over stories, shared meals, and even watched American football. The couple, who had a deep appreciation for Korean cuisine, surprised their guests with an array of Korean food ingredients. The South Korean visitors were amazed to find soy sauce, mirin, chili powder, chili paste, a rice cooker, and Korean cookbooks, as if the couple had been preparing for their arrival.
News of the couple's kindness quickly spread across the internet, captivating hearts around the world. Social media platforms buzzed with messages of admiration and appreciation for their selfless act. Many people were inspired by their story and were motivated to perform acts of kindness themselves. The couple received an outpouring of support, with kind messages, cards, and generous gifts from various Korean groups, including a year of free fried chicken at Genesis BBQ.
Months later, in May, the couple embarked on a 10-day tour of Seoul, graciously invited by the Korea Tourism Organization. This visit was not merely a sightseeing adventure but a chance to reunite with the guests they had sheltered during the blizzard. Andrea, the wife, expressed her gratitude and joy, saying, "To see everyone in Korea again is such a blessing." The couple had always held an appreciation and interest in Korean culture, and their chance encounter had brought them closer to this beautiful country.
The bond forged during their time together in Buffalo proved to be strong and lasting. The couple and their South Korean guests became lifelong friends. The experience inspired not only the couple but also their guests, who felt compelled to pay it forward and spread kindness to others. Through their act of compassion, the American couple created a ripple effect of goodwill, reminding us of the power of empathy and humanity.