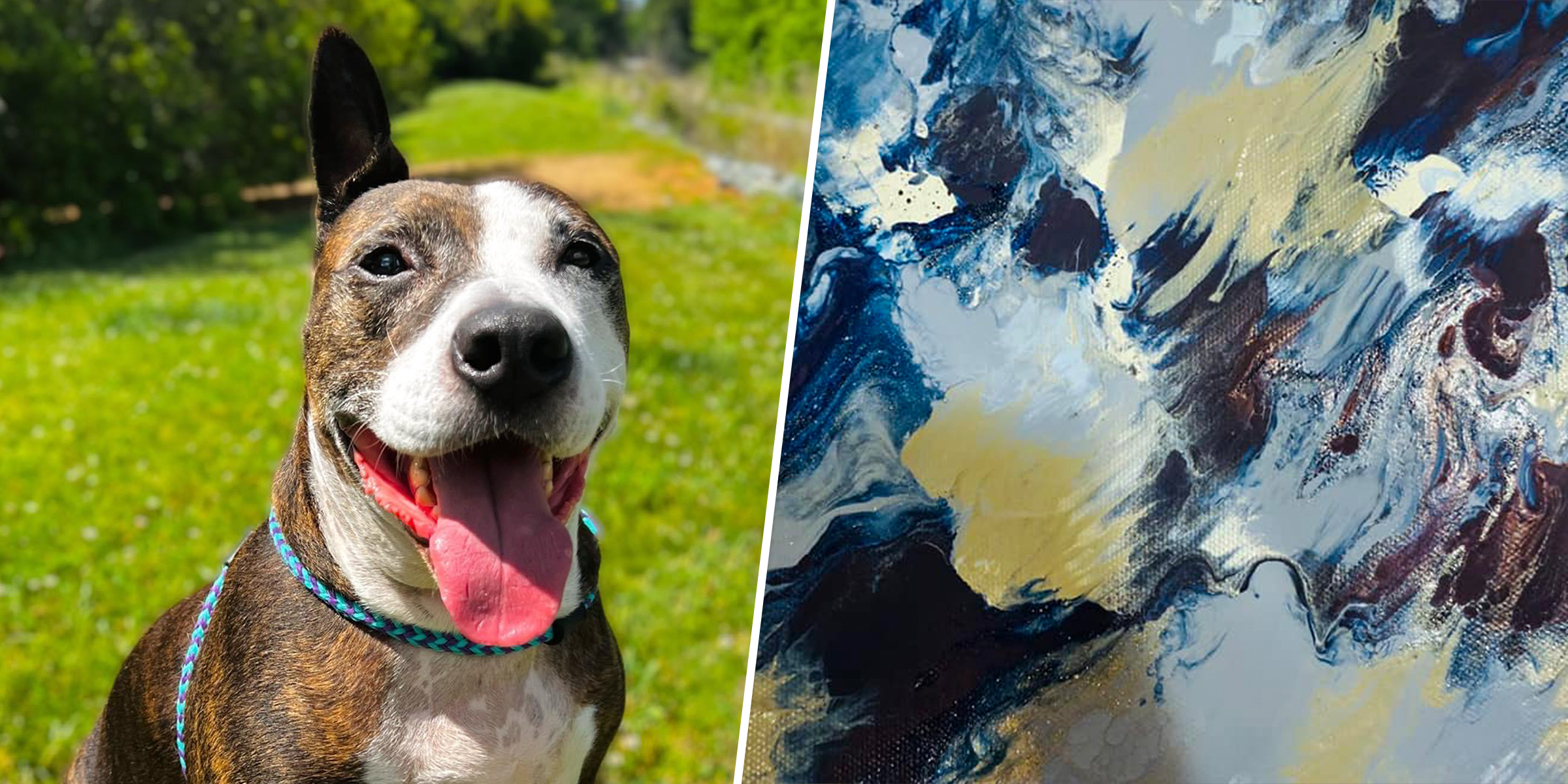 Van Gogh, the Canine Artist Gets Adopted
It's a tough job for a homeless dog to find a permanent home; most canines up for adoption and adults end up being euthanized, especially pit bulls. Those slim odds are what one canine faced after recovering from a rescue being a bait in a dog-fighting operation.
Dubbed Van Gogh due to a missing ear horribly torn off training other dogs to fight, the 7-year-old was just desperate for some loving care. As it turned out, Van Gogh got the attention of Jaclyn Gartner when she saw him online in photos posted of the rescue by a South Carolina dog shelter operation. Van Gogh had been collected and nursed back to health.
Gartner was no stranger to a pit bull. She had had a previous pit bull mix named Tyler who had passed years earlier. Before she saw the dog, Gartner had been running a foster home for dogs as well, Happily Furever After Rescue, a Bethel dog shelter that tries to relocate harmed or unwanted dogs to new homes. Van Gogh and the bait dog's condition resonated with her personally, and Gartner made a point of bringing the dog to Connecticut to solve his adoption dilemma.
When Van Gogh was brought in for the rescue operation, he was in very bad shape. No surprise, Van Gogh wasn't very popular either, even after his significant recovery. Nobody was interested in adopting the dog missing an ear. So, Gartner started asking about how to get the dog from North Carolina to Connecticut, where Gartner lived. The operation worked with volunteer pilots who agreed to help out, and soon enough, in the summer, Van Gogh was bundled in a small plane and headed north.
The dog loved the trip. Even better, when he got off the plane, his tail was wagging a mile a minute. Unlike the conditions he suffered in, Van Gogh was extremely friendly with everyone, wanting to smell and be petted by every human involved. It was as if the dog figured out things were looking up and this was his big chance for a better life.
As far as folks can figure, Van Gogh must have grown up as a stray dog, was captured by dog-fighting types who used him for training and then discarded the injured dog when he was no good anymore. Rescuers found Van Gogh injured, suffering from infections, and just about on his last leg health-wise. Amazingly, despite the horrible treatment, Van Gogh was still friendly and trusting of people trying to help him. That in itself was clearly a sign to do everything to help the dog as much as possible.
However, both due to age and his breed, adoption wasn't happening. Nobody wanted Van Gogh. Gartner was struggling to find a home for the dog, but a creative idea hit her. Why not use the dog's name as a play to attract attention? Using a trick with peanut butter, she figured out a way for Van Gogh to literally craft paintings. The paintings were then displayed online and locally as a fundraiser for Gartner's operation as well as a way to highlight the dog himself. It worked. After a number of exhibits that people loved, Van Gogh was eventually adopted permanently by Jessica Starowitz, a volunteer for the foster operation Gartner ran. The two have been glued together since.
Cornwall Family's Dog Leads Rescue Team to Missing Cat Mowgli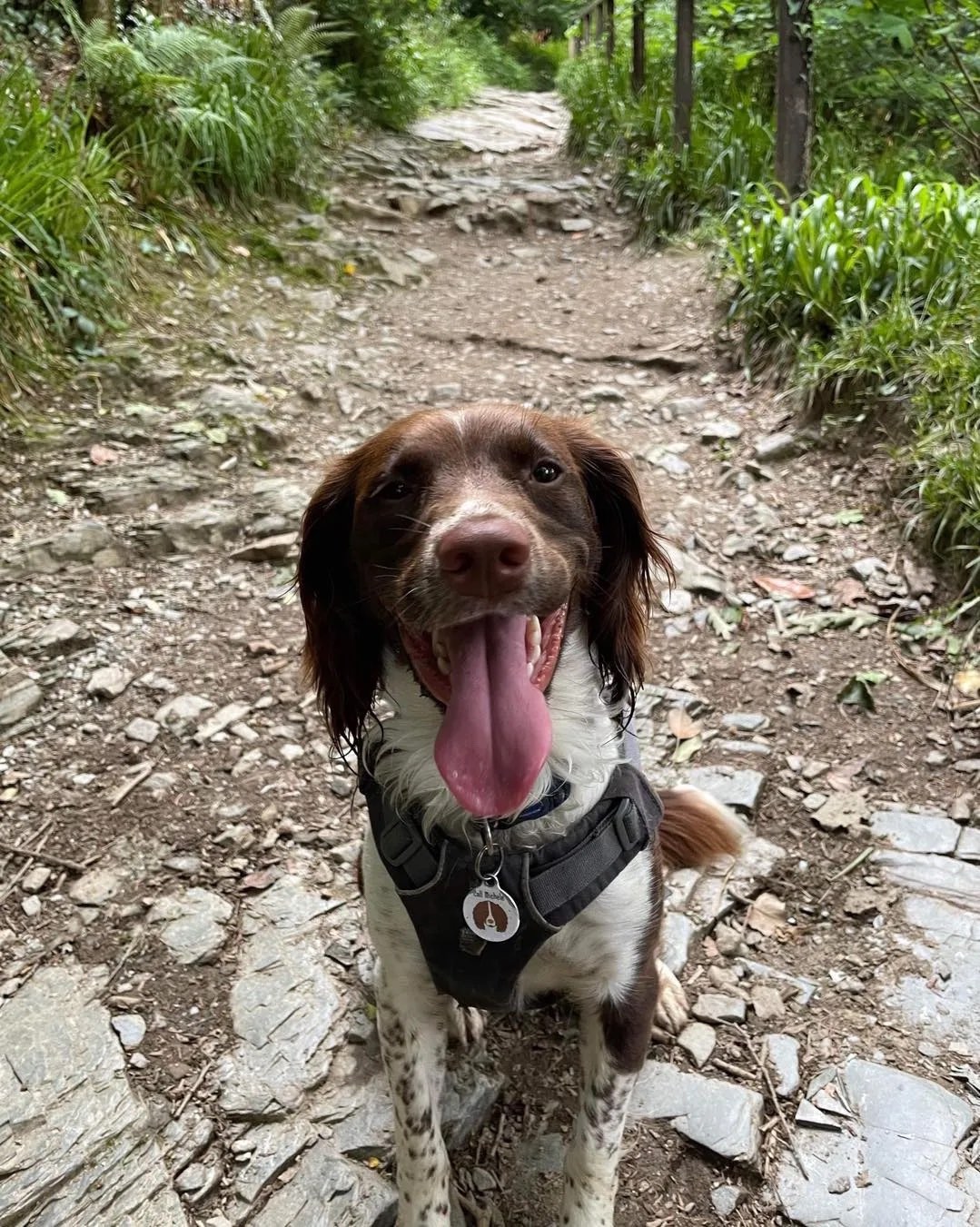 In a heartwarming tale of loyalty and bravery, a family in Cornwall, UK, was reunited with their missing cat, Mowgli, thanks to their quick-thinking dog, Daisy. Mowgli had gone missing on October 20 and was lost for six days before Daisy led the family to a surprising discovery.
Mowgli's owner, Michele Rose, had nearly given up hope of finding her beloved cat when Daisy, a spirited spring spaniel, exhibited unusual behavior near the woods surrounding their Cornwall home. "Daisy was going berserk," Michele explained, prompting the family to follow the determined dog.
Daisy, known to be good friends with Mowgli, seemed to sense something amiss and guided the family to an abandoned mineshaft. Michele's son, Hamish, shared with the PA news agency, "Daisy and Mowgli are pretty good mates, so she could probably tell he was down there."
The family's concern deepened as they realized Mowgli might be trapped in the mineshaft. Swift action was required, and a rescue team was summoned to the scene. Equipped with cages and rope, the team worked tirelessly for hours to reach the stranded feline.
To their astonishment, Mowgli was found safe at the bottom of the mineshaft. Miraculously, despite the ordeal, the resilient cat emerged unharmed. The rescue team carefully lifted Mowgli to safety, bringing joy and relief to the worried family.
"Without Daisy doing that, Mowgli could still be down there, that's for sure. She was persistent in making me follow her; it was amazing. Daisy is a superstar. She's an amazing dog," expressed Michele Rose in gratitude to her faithful canine companion during an interview with the BBC.
Hamish, Michele's son, added with a touch of humor, "If Daisy wasn't the favorite child already, she definitely is now," speaking to The Independent. The heroic efforts of Daisy not only saved Mowgli but also showcased the incredible bond between animals and their ability to understand and communicate in times of need.