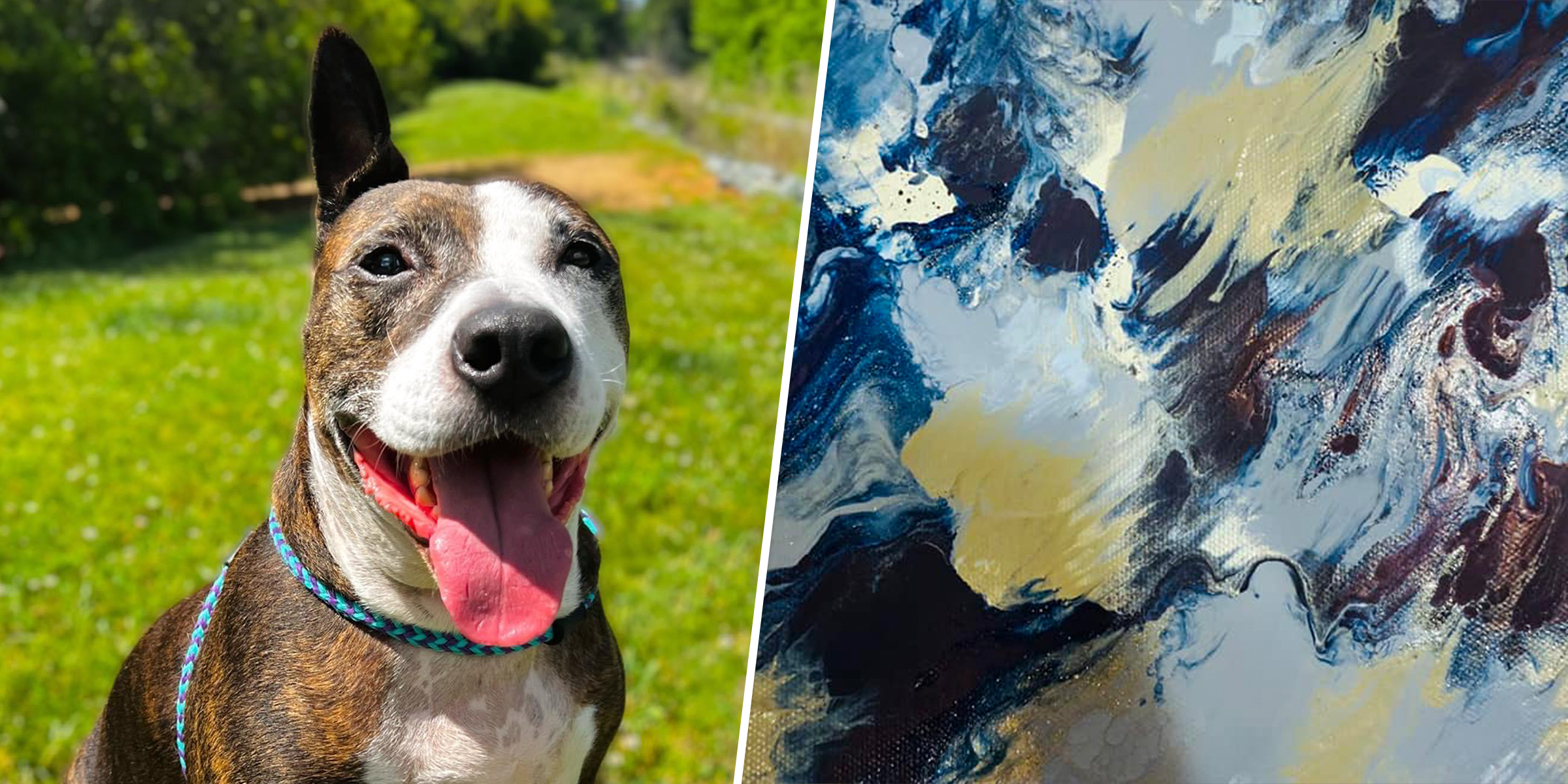 Van Gogh, the Canine Artist Gets Adopted
It's a tough job for a homeless dog to find a permanent home; most canines up for adoption and adults end up being euthanized, especially pit bulls. Those slim odds are what one canine faced after recovering from a rescue being a bait in a dog-fighting operation.
Dubbed Van Gogh due to a missing ear horribly torn off training other dogs to fight, the 7-year-old was just desperate for some loving care. As it turned out, Van Gogh got the attention of Jaclyn Gartner when she saw him online in photos posted of the rescue by a South Carolina dog shelter operation. Van Gogh had been collected and nursed back to health.
Gartner was no stranger to a pit bull. She had had a previous pit bull mix named Tyler who had passed years earlier. Before she saw the dog, Gartner had been running a foster home for dogs as well, Happily Furever After Rescue, a Bethel dog shelter that tries to relocate harmed or unwanted dogs to new homes. Van Gogh and the bait dog's condition resonated with her personally, and Gartner made a point of bringing the dog to Connecticut to solve his adoption dilemma.
When Van Gogh was brought in for the rescue operation, he was in very bad shape. No surprise, Van Gogh wasn't very popular either, even after his significant recovery. Nobody was interested in adopting the dog missing an ear. So, Gartner started asking about how to get the dog from North Carolina to Connecticut, where Gartner lived. The operation worked with volunteer pilots who agreed to help out, and soon enough, in the summer, Van Gogh was bundled in a small plane and headed north.
The dog loved the trip. Even better, when he got off the plane, his tail was wagging a mile a minute. Unlike the conditions he suffered in, Van Gogh was extremely friendly with everyone, wanting to smell and be petted by every human involved. It was as if the dog figured out things were looking up and this was his big chance for a better life.
As far as folks can figure, Van Gogh must have grown up as a stray dog, was captured by dog-fighting types who used him for training and then discarded the injured dog when he was no good anymore. Rescuers found Van Gogh injured, suffering from infections, and just about on his last leg health-wise. Amazingly, despite the horrible treatment, Van Gogh was still friendly and trusting of people trying to help him. That in itself was clearly a sign to do everything to help the dog as much as possible.
However, both due to age and his breed, adoption wasn't happening. Nobody wanted Van Gogh. Gartner was struggling to find a home for the dog, but a creative idea hit her. Why not use the dog's name as a play to attract attention? Using a trick with peanut butter, she figured out a way for Van Gogh to literally craft paintings. The paintings were then displayed online and locally as a fundraiser for Gartner's operation as well as a way to highlight the dog himself. It worked. After a number of exhibits that people loved, Van Gogh was eventually adopted permanently by Jessica Starowitz, a volunteer for the foster operation Gartner ran. The two have been glued together since.
Buzz Aldrin Finally Marries Long-Term Love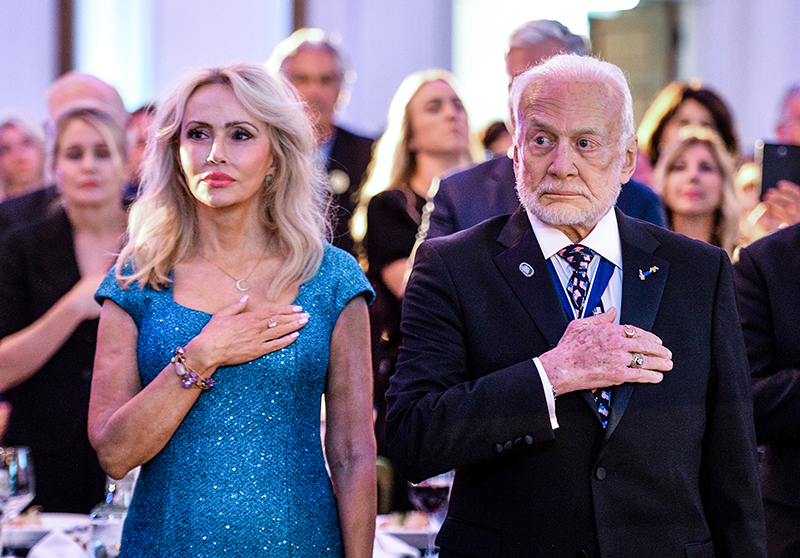 Buzz Aldrin, the second man to walk on the moon, recently married his longtime love, Lois Driggs Cannon. The couple, who have been together for more than a decade, married in a private ceremony in Los Angeles, California.

Aldrin, who is now 93 years old, first met Cannon at a gala event in Los Angeles in the late 1990s. They quickly became friends and began dating. They've been together ever since, and their love has only grown stronger over time.

Aldrin is best known for his involvement in the Apollo 11 mission, which saw him and astronaut Neil Armstrong become the first humans to walk on the moon in 1969. Since then, he has devoted his life to promoting space exploration and education. He is also a published author, having written several books about his astronaut experiences, including "Return to Earth" and "Magnificent Desolation: The Long Journey Home from the Moon."

Cannon, a retired businesswoman, has been an unwavering supporter of Aldrin throughout his career. She has accompanied him on many of his public appearances and speaking engagements. She has also been a strong supporter of space exploration and education, and the two have frequently collaborated to advance these causes.

The couple's wedding was a small and intimate affair attended by only close family and friends. The wedding took place at a private residence in Los Angeles, and the couple exchanged vows in a stunning outdoor setting. The ceremony was followed by a reception with food, drinks, and music for the guests.

The wedding of Aldrin and Cannon is a testament to the power of love and the value of companionship in life. Despite the difficulties and challenges they have faced, their love for one another has remained strong. The couple's marriage serves as an example to others and a reminder that love knows no age limit.
Aldrin is an American hero not only for his role in the Apollo 11 mission but also for his adventurous spirit and unyielding passion for space exploration. The news of his marriage serves as a reminder that love and companionship are important aspects of human life, even after achieving great heights and facing challenges. Marriage is a celebration of love, commitment, and a lifetime of shared adventures and experiences for the couple.