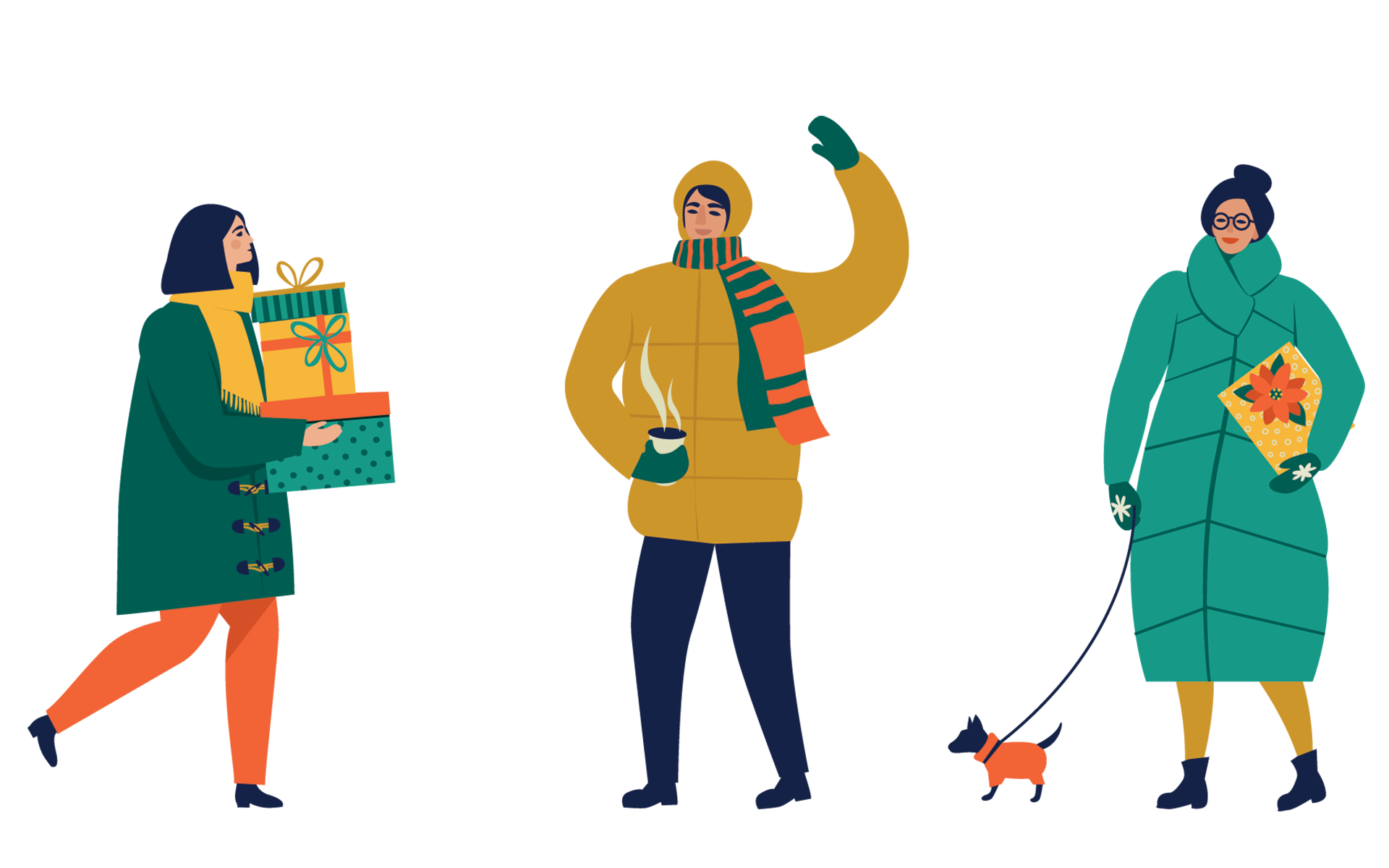 Use Mindfulness Methods to Cope with Holidays' Uncertainty and Stress
The coronavirus (Covid-19) pandemic has stunned the entire world. The deadly virus has affected millions across the world in terms of health, business, and economy. Numerous research studies have highlighted the effects of stress on people in the cold winter season.
However, 2020 is different because there is more stress due to Covid-19. People can't go out for shopping, share Thanksgiving dinners, or celebrate Christmas with their loved ones. There are several ways to cope with stress and anxiety, but practicing mindfulness is the best method to let go of the past and future.
Mindfulness allows you to recharge your brain and fully present in the moment. It helps fight depression, anxiety, and stress. At the same, mindfulness can help you cope with the uncertainty that usually occurs during the holiday season. Here are a few mindful ways to cope with tension and stress throughout the holiday season. Read on!
A Balanced Diet
Food is the central point of any event or celebration, but the holiday season is incomplete without delicious recipes and dishes. It is a great time to enjoy your food traditions. However, unhealthy diets can affect you both physically and mentally. So, make sure you choose the right type of food that you enjoy and benefit your overall wellbeing.
Studies show that the presentation of good food can enhance your eating experience. According to Dan Ariely, an experienced social psychologist, a good presentation of coffee can upscale its taste. Some people say that their coffee tastes more delicious when it is presented in fancy containers instead of paper cups.
Likewise, it is crucial to eat and drink wisely. Slow chewing allows your stomach to digest the food properly. You will also experience the flavor, texture, and smell if you take time with each bite.
Eat healthy food items, such as veggies and fruits because they are packed with essential vitamins, minerals, and antioxidants that can detoxify your body and increase blood flow to the brain. Eventually, you will have less stress and anxiety.
Listen to Relaxing Music
People enjoy the holiday season with the music they love. Listen to the music that demonstrates your religious, cultural, and societal norms. Many evolutionary psychologists say that early human beings developed music for enjoyment and calmness purposes.
According to Steven Pinker, a psychologist, music is an auditory cheesecake, a byproduct of natural selection. Most psychologists believe that early human played and used music to strengthen bonds within their tribes.
A growing body of research evidence shows that music can help reduce anxiety and stress. Some studies show that music increases blood circulation and lowers blood pressure levels. Not only does music improve balance, but it also boosts your brain's plasticity.
Recent studies have highlighted that music produces emotional effects on your brain and allows you to feel energized, calm, joyful, nostalgic, reflective, and stress-free. It is important to choose music that helps you to get rid of the hustle and bustle in your mind. Create a list of songs that soothes your mind and tranquil your heart.
Explore Nature
The holiday season is full of stress and anxiety of many people. Many people miss the pre-Covid-19 world where everyone could go outside and enjoy. Although urban life has its own mental implications, the pre-Covid-19 era was still better than the uncertain times of today.
Exploring Nature is one of the best ways to cope with your mental stress. A recent research study showed that spending time in Nature, especially in trees for about 15 minutes can help reduce negative thoughts, anxiety, confusion, and depressive symptoms. On the other hand, people who live in urban areas experience more stress.
Another research study highlighted that people who look up t tall trees for one minute had induced feelings of generosity and calmness. The participants of the study also reported that this practice had lowered their selfish behavior.
Canine Environmentalist Sniffs Out Litter, Cleans Up Leeds Park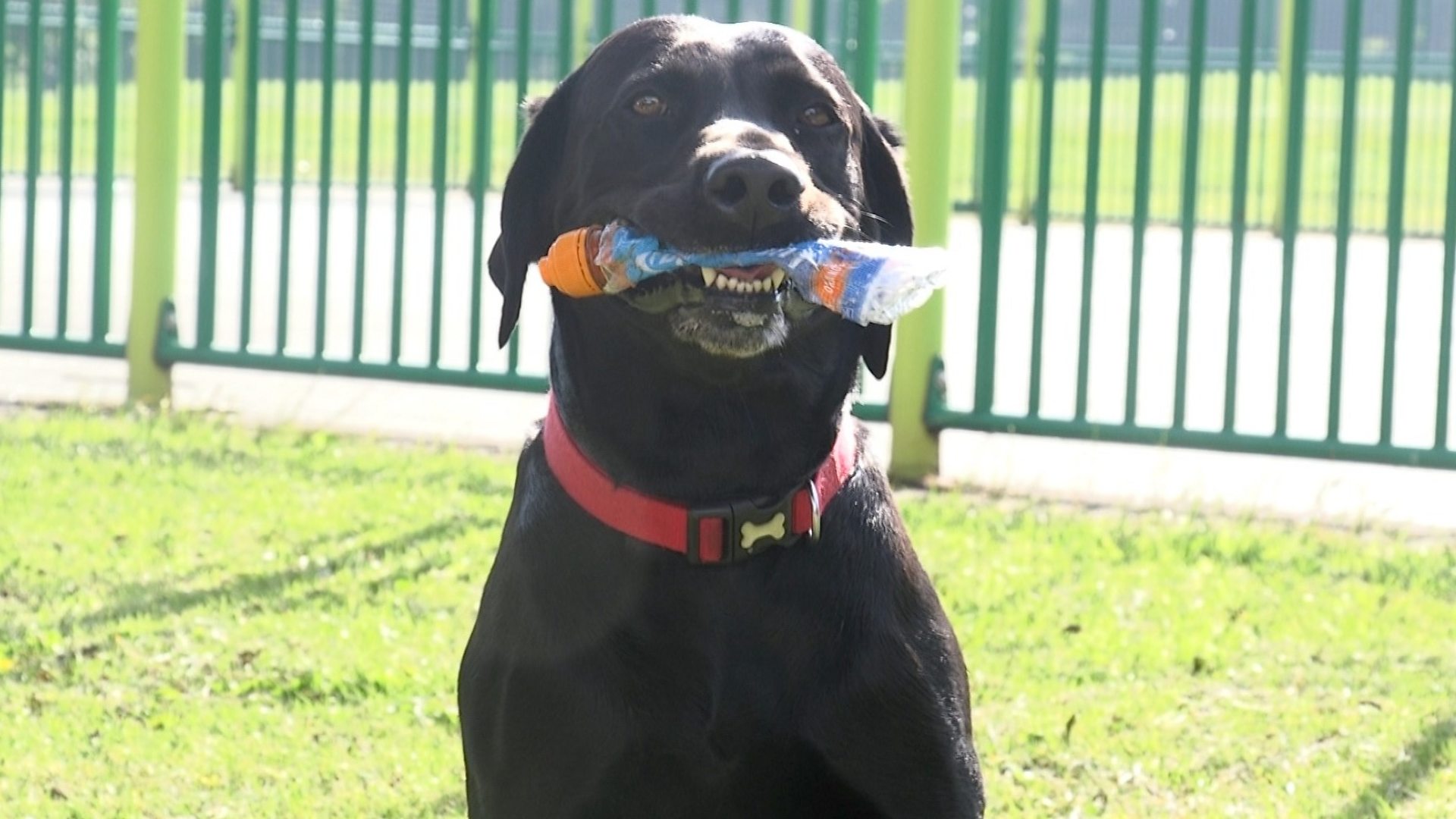 If you've spent even five minutes on the internet over the last ten years, you've likely come face-to-face with some pretty startling realities pertaining to pollution, climate change, and environmental destruction. According to the team of researchers at SAS, more than 5,000 plastic marine pollution is found per mile on beaches in the United Kingdom. More than 90% of these plastic containers are produced through processes requiring fossil oil as well as gasoline.
While we are all increasingly aware of the global pollution issue currently captivating our planet, it feels like there is little that can be done at an individual level. Well, at least that might have been the sentiment before a Labrador Retriever named Harley got in on the action!
Cleaning Up The Parks, Paw by Paw.
Leeds is the largest city located in West Yorkshire, a county of England. Located predominantly on the River Aire, the city is cut by the river flowing through it, Leeds was originally founded in the 13th Century as a borough before turning into a major production center for wool, mills, flax, and iron. Now home to more than 790,000 people, Leeds has turned into a thriving metropolis with its own issues pertaining to pollution and urban density.
Located just five miles away from the center of the city is Pudsey Park, a public park located in Pudsey, second most popular in the region behind only Roundhay Park. On the manicured grounds, visitors will find a bowling green, cafe, skate park, and a playground as well as various wildlife displays.
Covering nearly 8 acres of land and met every day by children and family, Pudsey Park has been particularly prone to litter and pollution. In order to offset some of the lazy waste that has found its way into the park, one local resident named John Evans decided to get him and his dog in on the action.
John Evans is a frequent walker through Pudsey Park with his best friend, the black labrador retriever named Harley. Like any other lab, Harley loves to get outside, explore parks, and play with anything along the way. Leaning on his dog's natural love of the great outdoors while turning that passion into a game, John would teach his dog to collect empty bottles from all over the property.
Rewarding Harley for all of his work, the dog would go on to pick up trash can after trash can of discarded plastic bottles over the course of his walks through Pudsey. Evans keeps his fans and followers updated regarding their efforts to clean the park through daily social media posts. Evans stated in one of those social media posts, "We're immensely proud of Harley, and… there's something really different about him!"
Labrador Retrievers like Harley have a rich history as one of the most popular companion dogs in the entire Western World. A common choice for disability assistance, Labs are smart and compassionate enough to train and aid those with autism or blindness, displaying loyalty and composure throughout their efforts.