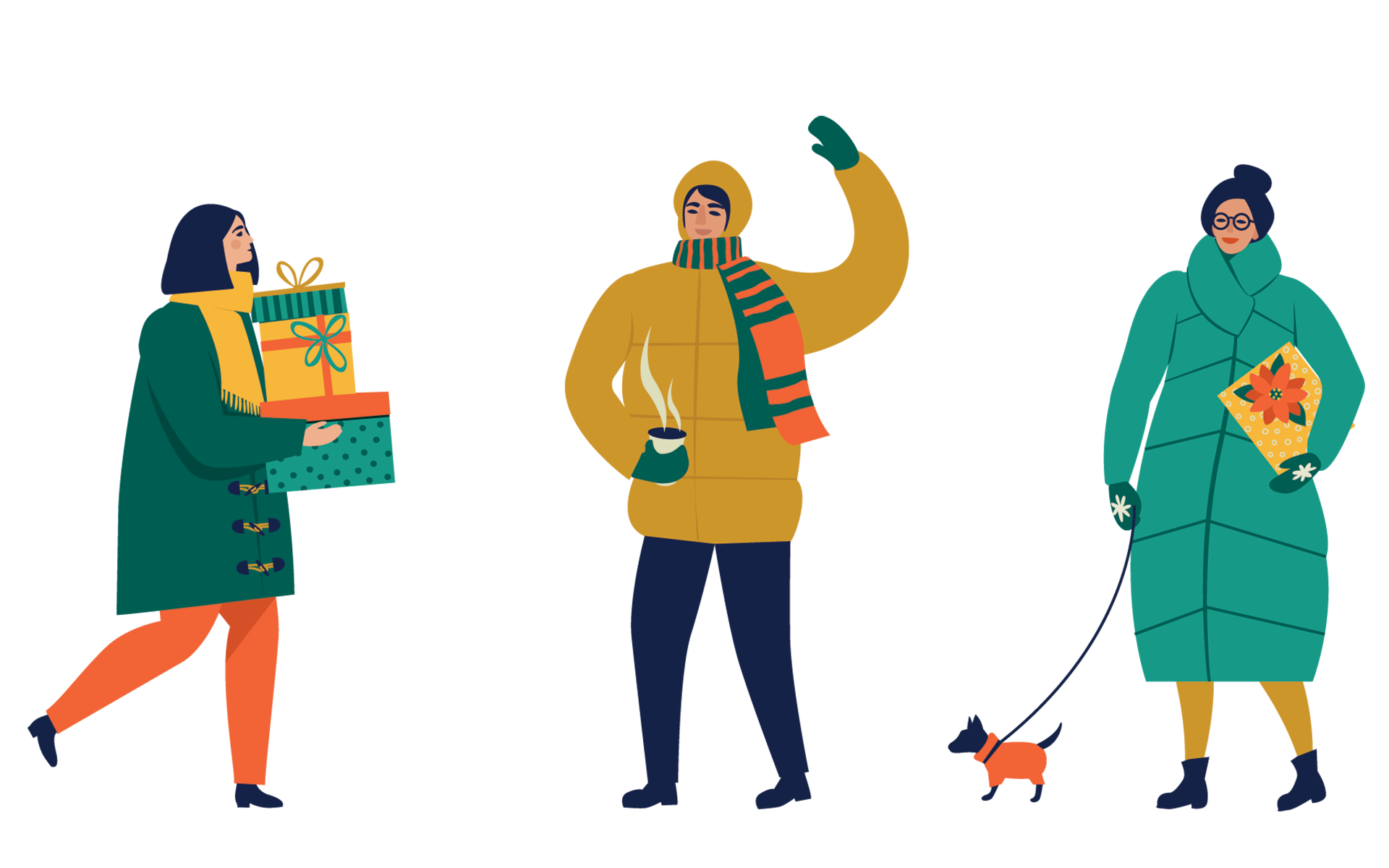 Use Mindfulness Methods to Cope with Holidays' Uncertainty and Stress
The coronavirus (Covid-19) pandemic has stunned the entire world. The deadly virus has affected millions across the world in terms of health, business, and economy. Numerous research studies have highlighted the effects of stress on people in the cold winter season.
However, 2020 is different because there is more stress due to Covid-19. People can't go out for shopping, share Thanksgiving dinners, or celebrate Christmas with their loved ones. There are several ways to cope with stress and anxiety, but practicing mindfulness is the best method to let go of the past and future.
Mindfulness allows you to recharge your brain and fully present in the moment. It helps fight depression, anxiety, and stress. At the same, mindfulness can help you cope with the uncertainty that usually occurs during the holiday season. Here are a few mindful ways to cope with tension and stress throughout the holiday season. Read on!
A Balanced Diet
Food is the central point of any event or celebration, but the holiday season is incomplete without delicious recipes and dishes. It is a great time to enjoy your food traditions. However, unhealthy diets can affect you both physically and mentally. So, make sure you choose the right type of food that you enjoy and benefit your overall wellbeing.
Studies show that the presentation of good food can enhance your eating experience. According to Dan Ariely, an experienced social psychologist, a good presentation of coffee can upscale its taste. Some people say that their coffee tastes more delicious when it is presented in fancy containers instead of paper cups.
Likewise, it is crucial to eat and drink wisely. Slow chewing allows your stomach to digest the food properly. You will also experience the flavor, texture, and smell if you take time with each bite.
Eat healthy food items, such as veggies and fruits because they are packed with essential vitamins, minerals, and antioxidants that can detoxify your body and increase blood flow to the brain. Eventually, you will have less stress and anxiety.
Listen to Relaxing Music
People enjoy the holiday season with the music they love. Listen to the music that demonstrates your religious, cultural, and societal norms. Many evolutionary psychologists say that early human beings developed music for enjoyment and calmness purposes.
According to Steven Pinker, a psychologist, music is an auditory cheesecake, a byproduct of natural selection. Most psychologists believe that early human played and used music to strengthen bonds within their tribes.
A growing body of research evidence shows that music can help reduce anxiety and stress. Some studies show that music increases blood circulation and lowers blood pressure levels. Not only does music improve balance, but it also boosts your brain's plasticity.
Recent studies have highlighted that music produces emotional effects on your brain and allows you to feel energized, calm, joyful, nostalgic, reflective, and stress-free. It is important to choose music that helps you to get rid of the hustle and bustle in your mind. Create a list of songs that soothes your mind and tranquil your heart.
Explore Nature
The holiday season is full of stress and anxiety of many people. Many people miss the pre-Covid-19 world where everyone could go outside and enjoy. Although urban life has its own mental implications, the pre-Covid-19 era was still better than the uncertain times of today.
Exploring Nature is one of the best ways to cope with your mental stress. A recent research study showed that spending time in Nature, especially in trees for about 15 minutes can help reduce negative thoughts, anxiety, confusion, and depressive symptoms. On the other hand, people who live in urban areas experience more stress.
Another research study highlighted that people who look up t tall trees for one minute had induced feelings of generosity and calmness. The participants of the study also reported that this practice had lowered their selfish behavior.
Los Angeles Unveils Roadmap to 100% Renewable Energy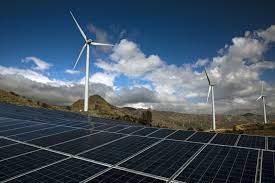 The largest city in all of California, Los Angeles hosts a population north of four million people as well as nearly 3.8% of the nation's economy. Revered as a destination for outdoor enthusiasts and Hollywood aspirationals alike, Los Angeles also has earned a reputation for its smog and pollution.
Fortunately for LA locals, it looks like there is a plan being put in place to transition away from burning coal for electricity. If this goal is enacted, eventually Los Angeles could see itself achieving more than 98% of its clean energy within the next ten years.
Clean Energy to Combat Pollution
A first-of-its-kind study was commissioned by the city of Los Angeles in collaboration with the National Renewable Energy Laboratory. The study would go on to reveal that Los Angeles has a legitimate opportunity to attain 98% clean energy by 2031 and 100% clean energy by 2035, both plans that fall in line with the promises made by President Biden on climate change. The report went on to conclude that clean energy can get produced at an efficient level so that rolling blackouts and economic disruptions are no longer required.
According to the NREL, a federal research agency, the path toward clean energy involves the construction of solar farms, batteries, and wind turbines. These clean energy solutions have been around for years, but they've only just recently become embraced at a federal level under the Biden Administration, continuing plans put in place by President Obama preceding him. Included in the construction goals listed in the report is a focus on energy efficiency and something known as 'demand response', a program that would pay people to utilize energy when the solar and wind farms are producing plentiful amounts.
Not only would the efforts put in place by the NREL study help combat pollution, but it would also go directly toward slashing the traumatic pollution that comes from cars, power plants, furnaces, and trucks all throughout Los Angeles County. These changes would have a dramatic and direct positive impact on lower-income neighborhoods as well as communities of color.
While the NREL study is incredibly optimistic, it is also incredibly feasible. According to researchers and professionals who have absorbed the NREL study, the energy efficiency plan allows for year-round power, with lights on every hour out of the year. Additionally, the commissioned report proposes that homes would even be protected from energy loss due to wildfires and downed transmission lines.
Discussions surrounding clean energy and how to implement it have risen dramatically since the power outages that plagued Texas in early 2021. Power grid failures and an over-reliance on fossil fuels would highlight a natural disaster that saw millions of native Texans without power, forced to boil snow to gain access to life-saving water. With continued weather extremes to come due in large part to climate change, these issues are only going to get worse as time goes on.
Mayor Garcetti spoke on the issue citing a need to keep medical equipment powered, refrigerators running, and the city operational in the face of extreme weather. Garcetti pointed to "top scientists" from "around the world" that have helped to create an actionable plan that is as realistic as it is potentially effective.
The NREL created a study team of more than 100 participants in support of the Eagle Supercomputer located at the Golden, CO, Research Headquarters. The program has incorporated millions of simulations since 2017 while generating reliable data for use with reference to jobs, weather, power lines, solar panels, and electrical use throughout L.A. County.