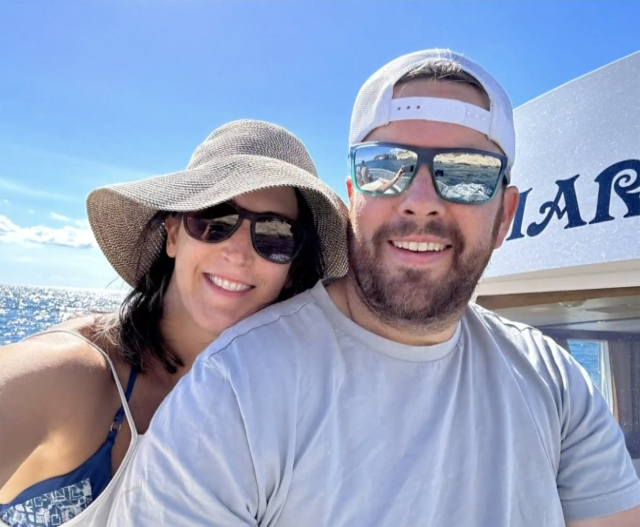 US Couple Saves Babies From Fire While on Barcelona Vacation
A United States couple are being celebrated as heroes after they saved infants from a raging fire in a Spanish daycare. Doran Smith and David Squillante, who married two years ago, had to wait to take their honeymoon due the COVID-19 pandemic; however, they finally were able tour Barcelona. While on a walk enjoying views of a picturesque park, the pair saw black smoke emanating from what turned out to be an inferno at a local daycare.
"As I was watching the women leave, I suddenly noticed that the door they had just exited was on fire," Smith told WJAR reporter Katie Benoit. "I was in disbelief and said, 'Oh my god, there's a fire.'"
After Smith notified everyone of the fire, Squillante recalls that his "instincts kicked in." The oblivious newlywed ran into to building without any hesitations, not knowing that he was running into a nursery with sleeping infants.
"I was looking at 15-20 sleeping babies and lining them up in the cribs," Squillante told Benoit.
Squillante stated that none of the employees at the nursery knew English.
The couple helped save the babies by rapidly moving all of the young children out of the nursery as smoke from an electrical fire filled the space, according to Benoit's report.
"We were just taking cribs with a few kids in them and rolling them across the street to the high school lobby," Smith explained.
Squillante told Benoit that, although the heroic efforts lasted around 10 minutes, it felt like it was over in an "instant."
"It turned out okay in the end," Squillante said.
After Barcelona fire crews put out the blaze and calmed the scene, the couple said they walked to the park as if it were any other day.
The couple's honeymoon tale is now unique and heroic. Benoit noted in her report that it wasn't a normal day.
Barcelona is located in the Catalonia region of Spain. Catalonia is a renowned tourist destination. According to the U.S. Department of State, over 18 million American citizens visit Spain each year.
Doran Smith and David Squillante are from Bristol, which is part of Rhode Island's East Bay region
AI, Childhood Images and a Holocaust Survivor Finding Her History Again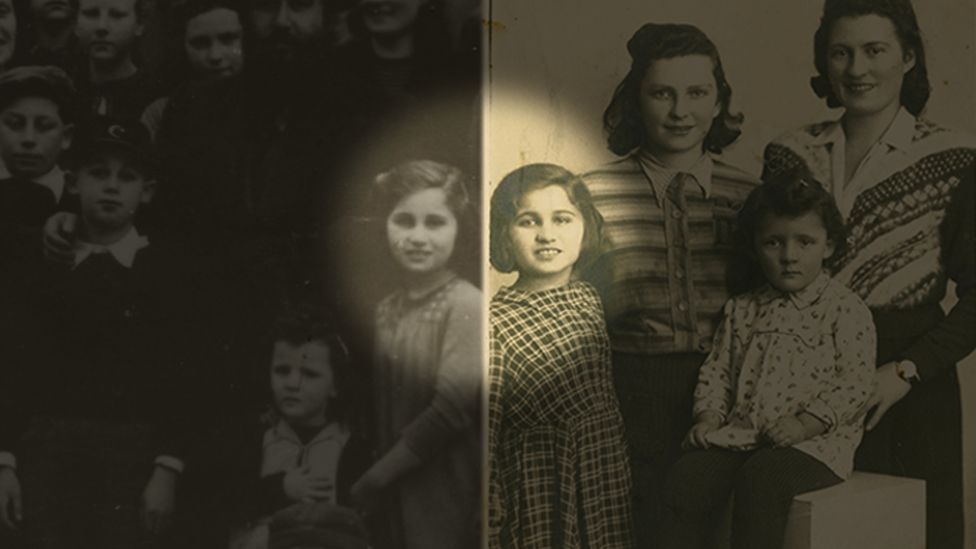 The first half the 20th century was not a good one for Blanche Fixler. As a Jew, she was a target for the Nazis, who succeeded in killing at least 6 million of her countrymen. They were so close to Fixler, at one point she was hiding underneath a bed trying not to breathe. Had she made a noise, the Nazi troops searching the room she was in would have grabbed her in an instant. Through luck, fear, feistiness and perseverance, Fixler survived the Holocaust.
Now, almost some 80 years later, Blanche Fixler is relieving history thanks to artificial intelligence, or AI. A program written by Daniel Pratt, also known as a engineer at Google, has become extremely effective at matching people's faces to their parts in history. In fact, it was so effective, it had a direct impact on Fixler; the software found her face in a historical image from the war period that no one previously knew was Blanche at all. She was just another face of thousands lost until she wasn't.
Dubbed "Numbers to Names," Pratt's program relies on the technology of facial recognition to do its work. While a person's appearance might change over time, their facial structure doesn't. And that makes for a comparable identification when the details are run through the thousands of calculations per second via the software.
In some respects, the software works with the logic of connecting dots. As it makes connections, it builds on that library and makes more connections. Many photos may have one or even two connections, but they still have five or a dozen more than are unknown. By constantly running and making new connections, the software persistently whittles away at the challenge. As it turned out, one of those successes was Blanche Fixler.
Blanche Fixler today is at the ripe age of 86. She is a world away from Germany and Poland and the nightmare she lived through, ensconced in the urban distance of New York. However, thanks to Pratt's program, Fixler has now been identified as a child in two historical photos. Pratt's software did the hard work and connected the dots.
Among the many who were grabbed, rounded up and killed in Poland, Fixler's entire family were victims of the Nazis. At the time, Blanche's name was Bronia to her family, but that was left in the past as she survived the war. Her luck was made possible by an aunt who hid Fixler from the soldiers regularly looking for Jews in hiding. When Fixler saw the photos that had her in them, she also identified her aunt as well as other relatives. That in turn creates more connections that Pratt and those using the software can benefit from in their ongoing work of identification.
The work has been partnered with the U.S. Holocaust Memorial Museum, and it continues to be worked on to provide closure and dignity for the thousands of families related to the victims of the Holocaust. By personalizing the faces of the 6 million, they gain a confirmed history versus being nameless and unknown among the masses lost.