Unique Photographs Show the Importance of Adopting Pets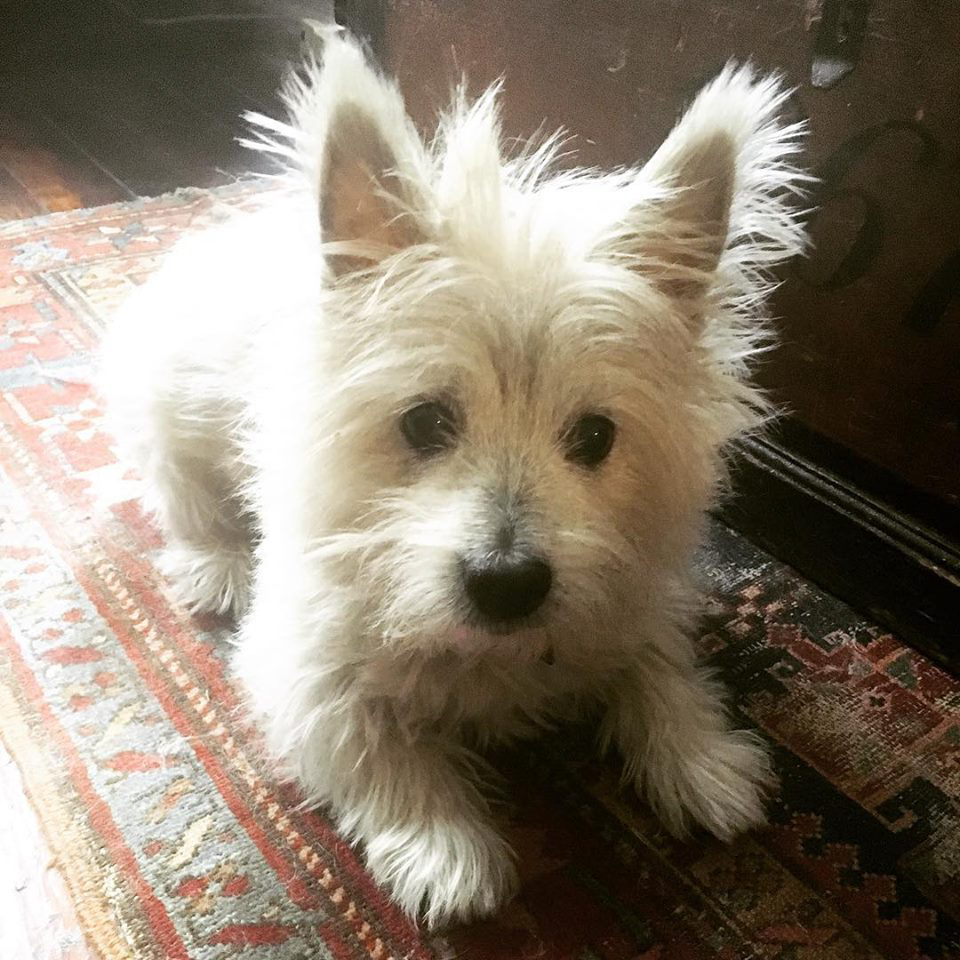 Without a doubt, there is a serious problem when it comes to homeless people. Millions of people live without a roof over their heads and don't know where their next meal is going to come from. At the same time, people should also pay attention to the millions of homeless animals as well. In this country, there are shelters that are packed full of furry friends who simply want to be loved. Unfortunately, many of these animals never find a home and end up getting put down in these shelters. If more people were willing to open their homes up to animals in need of assistance, the world would be a happier place.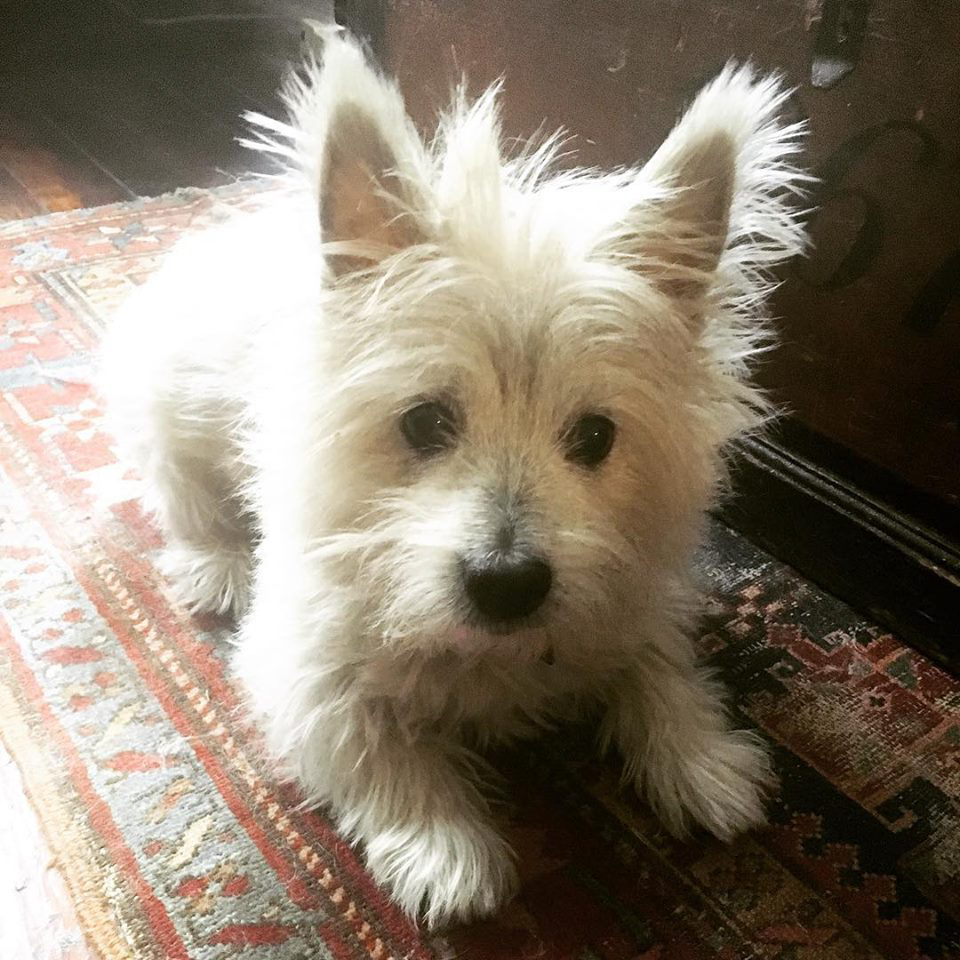 A New Slogan is Setting Off a Wave
Now, there is a new slogan that is taking the world by storm. There are many people who are saying to the world "adopt, don't shop." The meaning behind this slogan is that people need to shift the focus away from going to breeders and towards the millions of homeless animals that are in need of our love. These are campaigns that have been put together by the animals' rights groups all over the world. After all, a dog that has been adopted from a local shelter is just as capable of showing love to a family as a dog that has been bred from "perfect" genes. Now, the campaign is working. Surveys are showing that the majority of the people in this country would be more likely to take in a dog from a shelter than to go to a local breeder. While this isn't perfect, it is certainly a sign of progress.
Photos are Spreading the Message as Well
There are also different forms of ad campaigns that are looking to make a difference. One photographer is taking his work to India, which has a serious problem when it comes to homeless animals. The country is home to about 30 million stray animals that wander the streets simply looking for a home. Obviously, this is a major drain on the resources and emotions of this large country. This country is trying to find a way to change how people look at homeless animals. Instead of looking at them as a stain on society, people should be looking at these animals as a population that needs help.
One organization put together a photoshoot to communicate the message. In the series of photos, parents are pictures with a new baby, in love with their growing family that is happy to have children in the home. At the same time, the photographer is also very careful to create an outline with the picture. While the silhouette shows the happy family, there is also a gap in the image. This gap always comes in the shape of an animal. The photos are meant to represent that there is always room for a dog in the lives of families. Some might even say there is a hole that needs to be filled by an animal. The photo series has already taken the country by storm and is inspiring a shift in the way the country looks at homeless animals.
A New Message
The message behind the photo series is that pets should not be seen as accessories. They need to be seen as members of a family. As such, they need food and shelter just like everyone else. All pets need to contribute is a chance to show their love and support. It remains to be seen whether or not the rest of the world will step up.
Zookeepers Set Up Camera And Capture Pregnant Rhino Giving Birth Without Any Assistance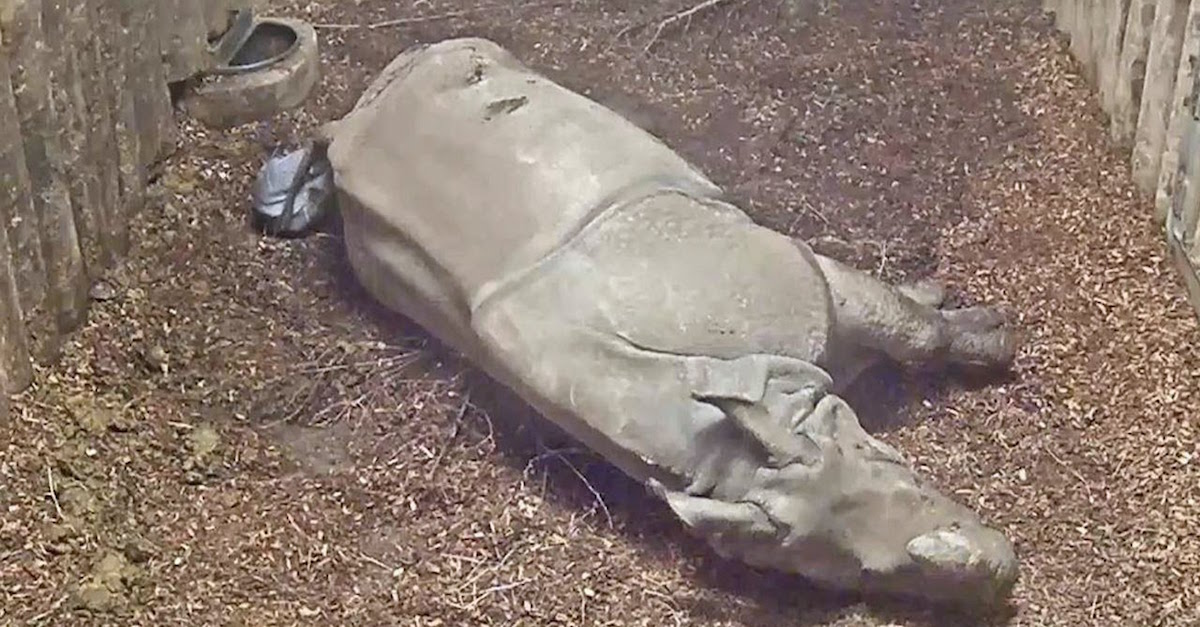 For a whopping sixteen months, Asha carried her baby in her womb. Asha, a rare greater one-horned rhinoceros, lives at the Chester Zoo in Cheshire, England. Luckily, her labor and delivery were much quicker than the gestational period was for her baby Rhino to come into the world.
After only about 20 minutes of labor, Asha successfully delivered a healthy male calf in the early morning hours on May 3, 2018, at her home at the Chester Zoo. The staff at the zoo were able to capture Asha's labor and delivery on video. The mama had an easy delivery on the floor of her enclosure and did not require assistance from the staff as she labored and brought her 132-pound baby boy. Once he is fully grown, Asha's son will balloon to an eye-popping two tons plus in weight!
Guests of the Chester Zoo were excited to visit the little rhino and his mama in their exhibit. Asha's baby is named Akeno which means "beautiful sunrise." Along with his birth, Akeno's first steps were also caught on tape along with snuggles with his 11-year-old mother Asha. They are a hit at the zoo and seem to be getting along well.
The staff at the well-visited zoo have been working towards keeping beautiful animals like Asha and baby Akeno together and better protected. One-horned rhinos are one-horned rhinos that are endangered at this point in a critical way and the staff is hoping the miraculous birth will not only attract visitors to the zoo but will draw attention to their work on this front. Animals like Asha and baby Akeno are the object of hunters who illegally poach them to be able to obtain their horns and sell them. There is a market for them as they are used in traditional Chinese medicine. A hunter can sell a single horn on the Asian black market for around $65,000 United States dollars. Even more offensive is the fact that wealthy hunters simply want the horns to hang on their walls and show off to friends as a status symbol of wealth and popularity.
According to a staff member of the Chester Zoo, not long ago there were less than 200 greater one-horned rhinoceros in the wild.
"They were hunted almost to extinction. Just in time steps were taken to protect them. Now there are about 2,600, but they still face threats in India and Nepal… it's important we do all we can to stop their numbers going down to critical levels again."
As the staff and many others work hard to fight against the illegally poaching of these beautiful animals, Asha and Akeno, who appears like he is dressed in a dark gray suit of armor, are enjoying their stay at the zoo and the many delighted visitors they come into contact with each day. The birth of Akeno on video has drawn more new visitors to the Chester Zoo and everyone seems to be happy with this new situation.