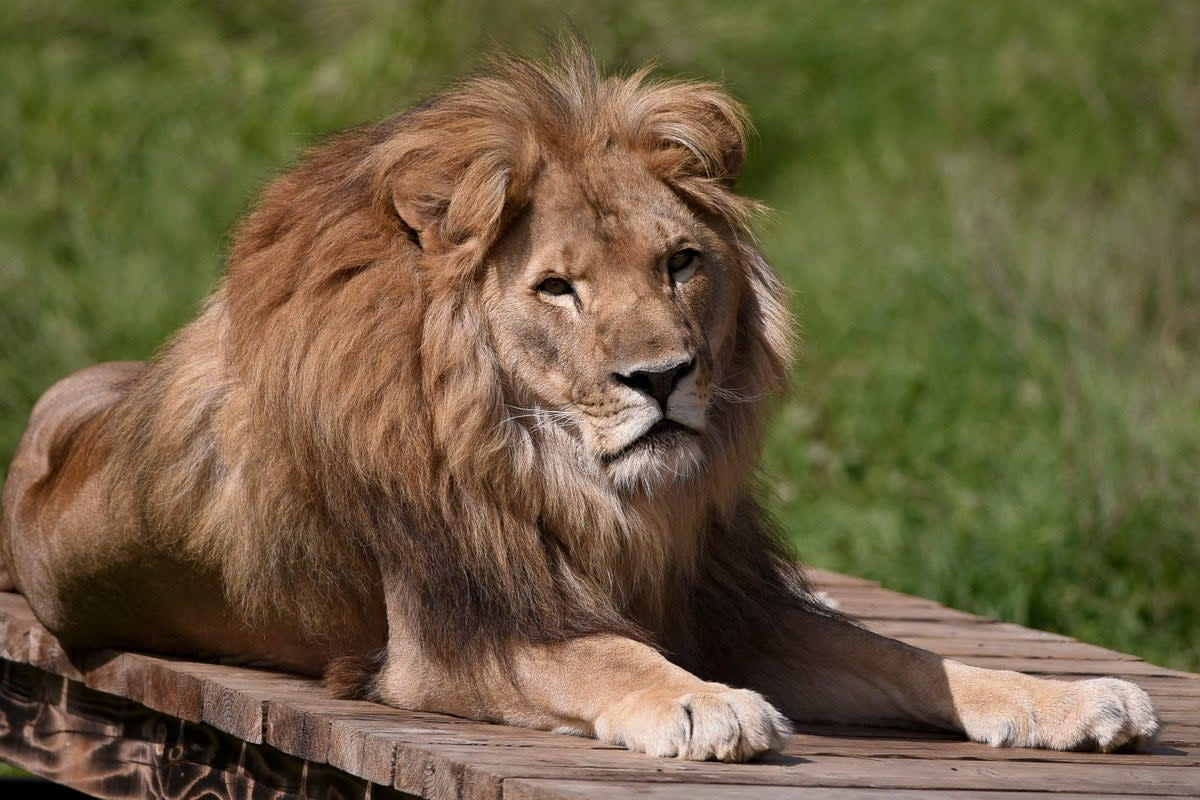 Ukrainian Lion Rescue by the Dozen
War comes with a lot of different costs, and one that gets less fanfare and almost becomes invisible is what happens to animals in zoos affected by conflicts. Some of the more recent examples have been seen in Iraq, but the latest case is now in Ukraine.
Odessa is a well-known coastal city, and it is also home to the Bio Park Zoo. Unfortunately, the Ukrainian conflict and Russian invasion has made it literally impossible to operate the local zoo facility safely, and an entire pride of lions has had to be moved as a result. The large felines were quickly moved out of the conflict zone via convoy early on and were temporarily being housed in Romania back in May. Unfortunately, conditions have made it impossible to return to their home zoo, and now that lions have been relocated to the U.S. after a significant migration effort.
Granted an emergency permit, almost a dozen lions were granted approval to be moved into the U.S., specifically to an animal sanctuary in Colorado. The Wild Animal Refuge engaged and agreed to take seven adults and two cubs, while the remainder were moved to South Africa, both being distant locations from the conflict that caused their move in the first place. The combination has proven to be the largest transport of a group of lions in history, an unfortunately additional bookmark in the history books caused by war.
The above said, and despite the cause, the big win is that the lions are safe and out of harm's way now, which has not always been the case for other zoo animals caught in conflict zones. Interestingly, a modern age problem, zoo animals and similar in earlier decades were considered simply victims of being in the wrong place at the wrong time. In the nineteenth century and early twentieth, such situations ended tragically with the zoo animals having to be put down versus risk them getting loose or killed by stray artillery and fire. However, today, a lot more can be done, literally moving the animals in a day halfway around the world.
The effort takes a tremendous amount of cooperation from different groups, governments, agencies and companies, but the payoff is tremendous for the animals involved, as well as the bigger goal of reducing the damage of war and secondary costs. Not everything can be saved, but when folks can come together and pull off a project like this for the Ukrainian lions saved, it gives everyone else hope for better days.
Grandpa Rudy Noorlander's Remarkable Recovery After Grizzly Bear Attack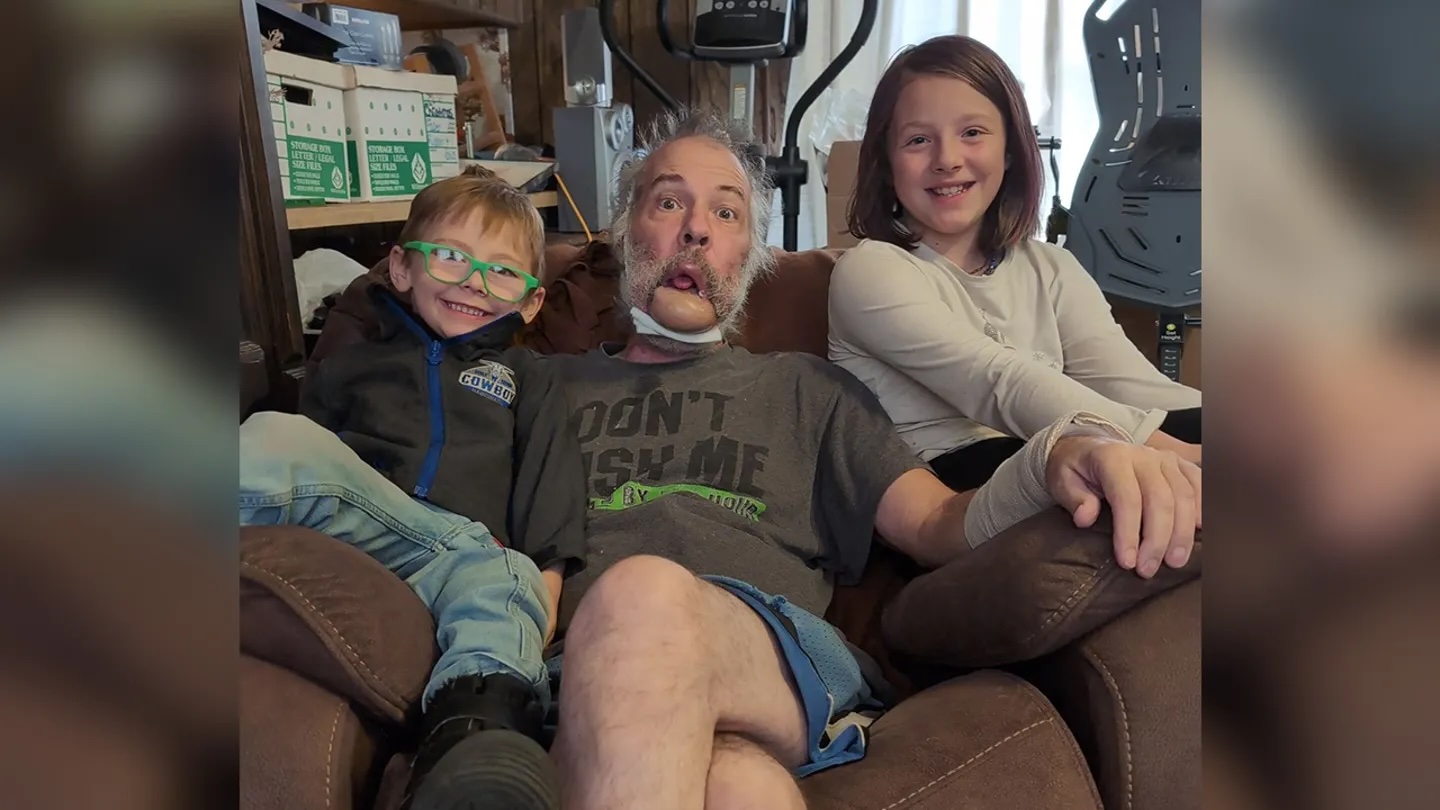 In the rugged wilderness of Montana, a brave 61-year-old man named Rudy Noorlander faced a terrifying encounter with a 9-foot-tall grizzly bear that left him with a ripped-off jaw. Despite this harrowing experience, Rudy's indomitable spirit and determination to recover have amazed his family and community.
On September 8th, while helping a father and son track a shot deer in Custer Gallatin National Forest, Rudy unexpectedly crossed paths with the massive grizzly bear. In a moment of sheer surprise, the bear attacked him, resulting in what Rudy humorously described as the "most disgusting French kiss of his life." The bear tore into his lower jaw, leaving Rudy in a life-threatening situation.
Recalling the traumatic incident, Rudy shared that the attack happened so quickly that he couldn't deploy his bear spray in time, and a misfire from his gun further complicated the situation. Desperate to fend off the bear, Rudy resorted to using his hands, but the grizzly clamped onto his lower jaw with incredible force. Despite the unbearable pain and the bear's rancid breath, Rudy valiantly fought for his life.
Miraculously, Rudy survived the ordeal, and he is expected to make a full recovery. Reflecting on the incident, he acknowledged that there were things he could have done differently to change the outcome, but he remains optimistic about the future. Supported by his family, including daughter Ashley, Rudy jokingly declared that he's going to be "like Rambo out there" in the Montana wilderness.
Despite facing one of the most challenging moments of his life, Rudy Noorlander maintains a positive and resilient attitude. Describing him as the "most positive person" she knows, Ashley praised her father's will to live and his fighting spirit. Rudy, a Montana native, owns Alpine Adventures, a snowmobile rental shop in Big Sky, and the incident has strengthened his connection with family, God, and personal growth.
With unwavering faith, Rudy believes that there is a purpose for his survival, and he plans to share his story through church devotionals and inspirational talks. He sees the attack as a turning point that has guided the rest of his life's journey.