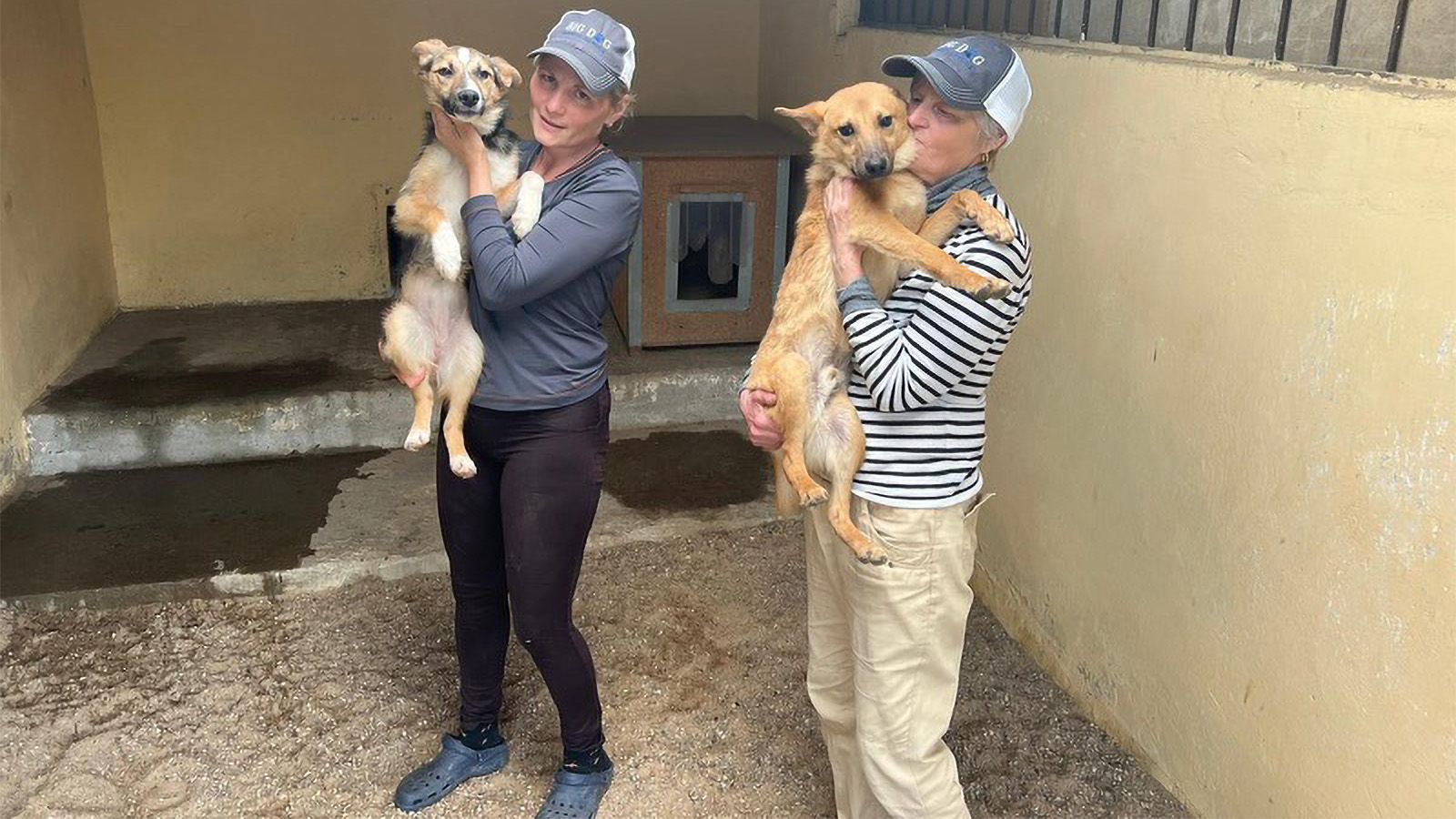 Ukraine Dogs Find an Island of Peace
All sorts of refugees are coming from Ukraine in 2022, and not all of them walk on two legs. Pets are just as much affected by war as people, with the common assumption that they are animals and will take care of themselves. In fact, and dogs in particular, pets tend to only go to what they know as their source of food and protection, people. So, a large number of dogs are needing help now, with many being directed to shelters where possible. That's the case for a number of canines being taken care of by Aaron Jackson who runs a dog shelter in Poland.
Taking advantage of a former animal shelter, Jackson did a bit of cleaning up and went to work right away, reopening the facility to house dozens of pets misplaced by the Eastern European war to the south. Relocated from Florida, Jackson is not a stranger to helping animals, and his current efforts have relocated hundreds of dogs as well as cared for pets where their owners, also refugees, can't take the dogs with them at the time until they are resettled as well.
To Ukrainian dog owners, leaving behind their pet was not acceptable; the dog was part of their family. So, many refugees bring their canine with them where possible, which sets off alarm bells with countries hosting the migration, especially with regards to the animals bringing in new diseases that have not been screened, a common border issue controlled under normal conditions with temporary holding periods on animals.
Instead, Jackson's shelter has now become a primary immediate destination point for new dogs coming into Poland, ensuring the animals are properly cared for until their owners have everything sorted with their own resettlement. Located in Poznan, the reopened shelter handles dozens of dogs at a time, many coming from rescue organizations trying to deal with incoming refugees as they first cross the border into Poland.
In most cases, the refugees have no means or money to take care of their dog, so shelter help is critical in just providing care and some peace of mind that the pet won't be euthanized or rejected in transfer. The owners, seeing how things operate at the shelter, regain confidence right away. The dogs at the shelter speak for themselves, literally making it obvious they are being well cared for and want to be around the shelter personnel instead of fearing them or showing signs of animal stress.
Jackson also hears the stories of how the animals have been through hell with their owners as well. In one case, two women survived with their dogs for almost six weeks in a bomb shelter, never getting outside or seeing the light of day until there was a break in the fighting. The animals have signs of PTSD just as much as humans do, but they tend to be more resilient if taken care of adequately.
Through translators, volunteers and lots of help, Jackson has given new hope for families with dogs for pets, which helps provide some small amount of stability. These folks are uprooted, running from violence, have lost everything, and now have to rebuild in a country where they don't even know the language. It can be disorienting at the least. Knowing one's pets are being taken care of helps refugees take at least one thing off their plate in worries, and Jackson is doing an amazing amount of it for dozens of families and dog owners from Ukraine.
Brave 12-Year-Old Girl Saves Family from Carbon Monoxide Poisoning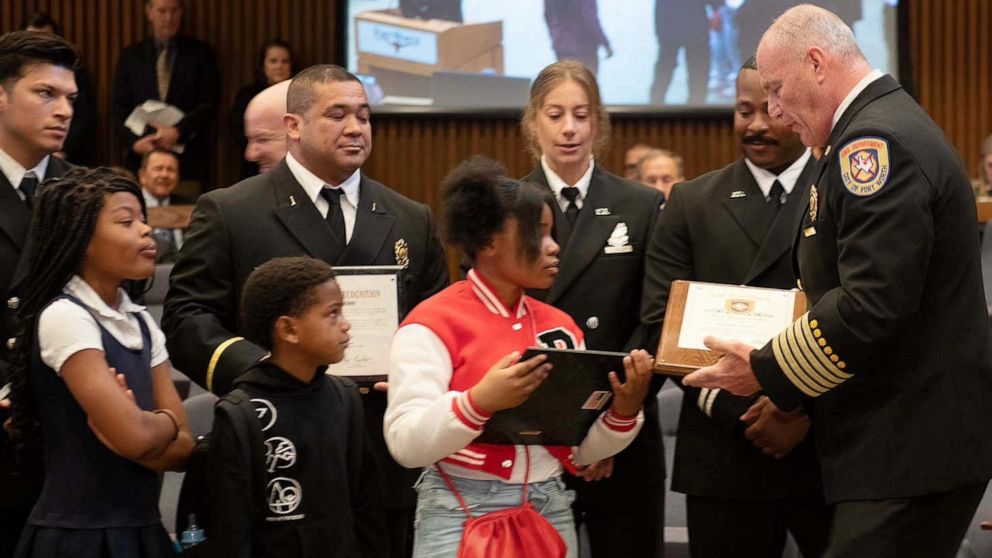 In a remarkable act of courage and quick thinking, 12-year-old Jaziyah Parker from Fort Worth, Texas, became a true hero when she saved her family from a dangerous situation. Jaziyah's keen observation and immediate action prevented a potential tragedy from unfolding.
One day, while Jaziyah was at home, she noticed something was wrong. Her mother and younger brother began to feel sick and lose consciousness. Jaziyah didn't panic but instead sprang into action. She grabbed the phone and dialed 911, desperately seeking help. In the recording of the 911 call, Jaziyah can be heard saying, "Something wrong with my mama. Can you hurry up and come?" Her plea for assistance was a crucial step that would ultimately save her entire family.
Little did Jaziyah know, her family's home was filling up with a silent but deadly gas called carbon monoxide. This odorless and colorless gas can be extremely harmful and even fatal when inhaled. But Jaziyah's sharp instincts and timely call for help prevented a tragic outcome. Her actions ensured that her family received the necessary assistance in time.
The Fort Worth Fire Department recognized Jaziyah's bravery and quick thinking during a special ceremony held on May 23, 2023. The firefighters honored her for her heroic act, commending her for the bravery she displayed in a challenging situation. Jaziyah's actions exemplify the importance of staying calm and taking action during emergencies.
Carbon monoxide poisoning is a serious concern, as it can occur in any home due to faulty appliances, heating systems, or ventilation issues. This incident serves as a reminder for everyone to have carbon monoxide detectors installed in their homes and to be aware of the signs and symptoms of poisoning. Symptoms such as dizziness, headaches, nausea, and confusion should never be ignored, as they could indicate carbon monoxide exposure.
Jaziyah's story is an inspiration to us all. Her courage and quick response saved her family from a potentially fatal situation. She serves as a shining example of how even young individuals can make a significant impact and help those in need. Her actions remind us that heroes can emerge at any age, and we should always be prepared to lend a helping hand in times of crisis.