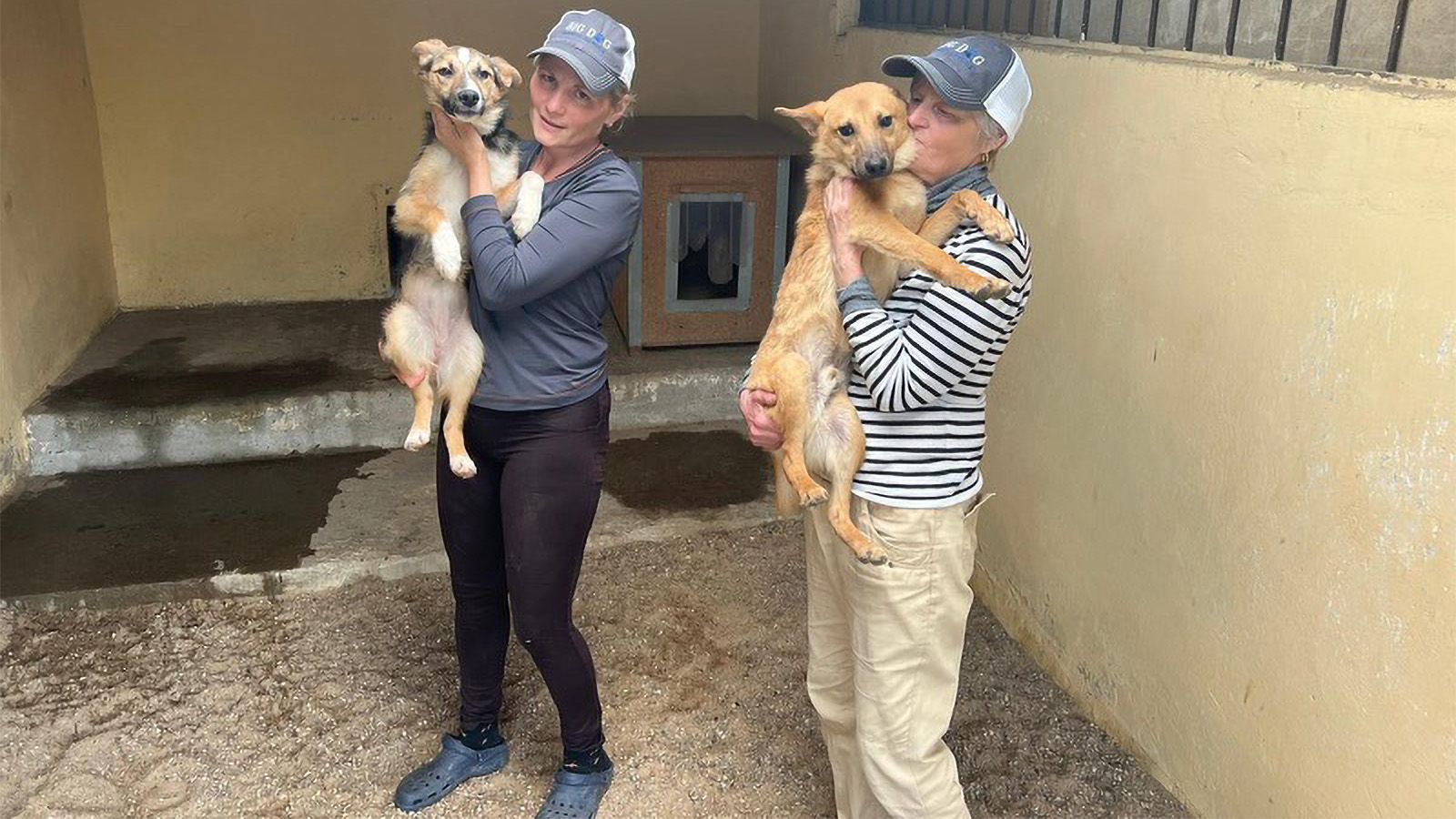 Ukraine Dogs Find an Island of Peace
All sorts of refugees are coming from Ukraine in 2022, and not all of them walk on two legs. Pets are just as much affected by war as people, with the common assumption that they are animals and will take care of themselves. In fact, and dogs in particular, pets tend to only go to what they know as their source of food and protection, people. So, a large number of dogs are needing help now, with many being directed to shelters where possible. That's the case for a number of canines being taken care of by Aaron Jackson who runs a dog shelter in Poland.
Taking advantage of a former animal shelter, Jackson did a bit of cleaning up and went to work right away, reopening the facility to house dozens of pets misplaced by the Eastern European war to the south. Relocated from Florida, Jackson is not a stranger to helping animals, and his current efforts have relocated hundreds of dogs as well as cared for pets where their owners, also refugees, can't take the dogs with them at the time until they are resettled as well.
To Ukrainian dog owners, leaving behind their pet was not acceptable; the dog was part of their family. So, many refugees bring their canine with them where possible, which sets off alarm bells with countries hosting the migration, especially with regards to the animals bringing in new diseases that have not been screened, a common border issue controlled under normal conditions with temporary holding periods on animals.
Instead, Jackson's shelter has now become a primary immediate destination point for new dogs coming into Poland, ensuring the animals are properly cared for until their owners have everything sorted with their own resettlement. Located in Poznan, the reopened shelter handles dozens of dogs at a time, many coming from rescue organizations trying to deal with incoming refugees as they first cross the border into Poland.
In most cases, the refugees have no means or money to take care of their dog, so shelter help is critical in just providing care and some peace of mind that the pet won't be euthanized or rejected in transfer. The owners, seeing how things operate at the shelter, regain confidence right away. The dogs at the shelter speak for themselves, literally making it obvious they are being well cared for and want to be around the shelter personnel instead of fearing them or showing signs of animal stress.
Jackson also hears the stories of how the animals have been through hell with their owners as well. In one case, two women survived with their dogs for almost six weeks in a bomb shelter, never getting outside or seeing the light of day until there was a break in the fighting. The animals have signs of PTSD just as much as humans do, but they tend to be more resilient if taken care of adequately.
Through translators, volunteers and lots of help, Jackson has given new hope for families with dogs for pets, which helps provide some small amount of stability. These folks are uprooted, running from violence, have lost everything, and now have to rebuild in a country where they don't even know the language. It can be disorienting at the least. Knowing one's pets are being taken care of helps refugees take at least one thing off their plate in worries, and Jackson is doing an amazing amount of it for dozens of families and dog owners from Ukraine.
AI, Childhood Images and a Holocaust Survivor Finding Her History Again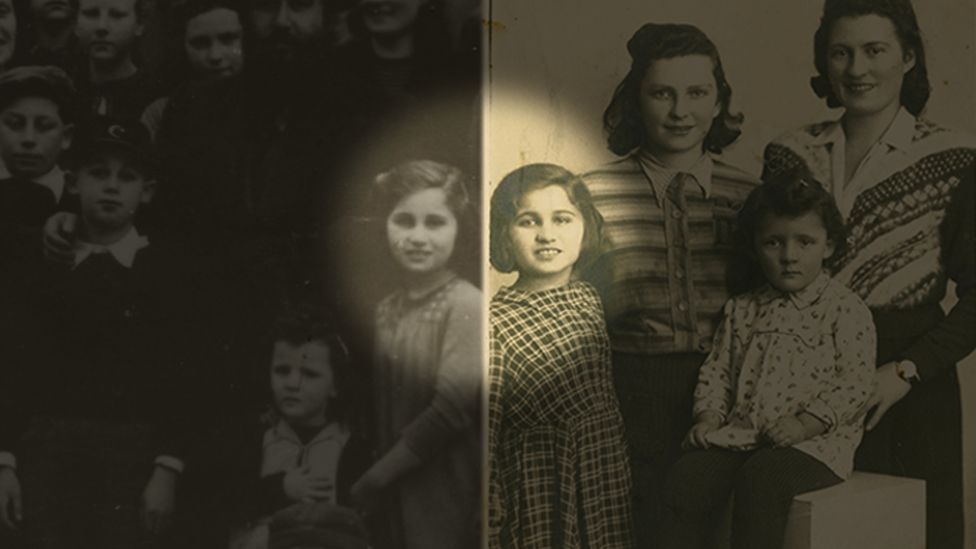 The first half the 20th century was not a good one for Blanche Fixler. As a Jew, she was a target for the Nazis, who succeeded in killing at least 6 million of her countrymen. They were so close to Fixler, at one point she was hiding underneath a bed trying not to breathe. Had she made a noise, the Nazi troops searching the room she was in would have grabbed her in an instant. Through luck, fear, feistiness and perseverance, Fixler survived the Holocaust.
Now, almost some 80 years later, Blanche Fixler is relieving history thanks to artificial intelligence, or AI. A program written by Daniel Pratt, also known as a engineer at Google, has become extremely effective at matching people's faces to their parts in history. In fact, it was so effective, it had a direct impact on Fixler; the software found her face in a historical image from the war period that no one previously knew was Blanche at all. She was just another face of thousands lost until she wasn't.
Dubbed "Numbers to Names," Pratt's program relies on the technology of facial recognition to do its work. While a person's appearance might change over time, their facial structure doesn't. And that makes for a comparable identification when the details are run through the thousands of calculations per second via the software.
In some respects, the software works with the logic of connecting dots. As it makes connections, it builds on that library and makes more connections. Many photos may have one or even two connections, but they still have five or a dozen more than are unknown. By constantly running and making new connections, the software persistently whittles away at the challenge. As it turned out, one of those successes was Blanche Fixler.
Blanche Fixler today is at the ripe age of 86. She is a world away from Germany and Poland and the nightmare she lived through, ensconced in the urban distance of New York. However, thanks to Pratt's program, Fixler has now been identified as a child in two historical photos. Pratt's software did the hard work and connected the dots.
Among the many who were grabbed, rounded up and killed in Poland, Fixler's entire family were victims of the Nazis. At the time, Blanche's name was Bronia to her family, but that was left in the past as she survived the war. Her luck was made possible by an aunt who hid Fixler from the soldiers regularly looking for Jews in hiding. When Fixler saw the photos that had her in them, she also identified her aunt as well as other relatives. That in turn creates more connections that Pratt and those using the software can benefit from in their ongoing work of identification.
The work has been partnered with the U.S. Holocaust Memorial Museum, and it continues to be worked on to provide closure and dignity for the thousands of families related to the victims of the Holocaust. By personalizing the faces of the 6 million, they gain a confirmed history versus being nameless and unknown among the masses lost.