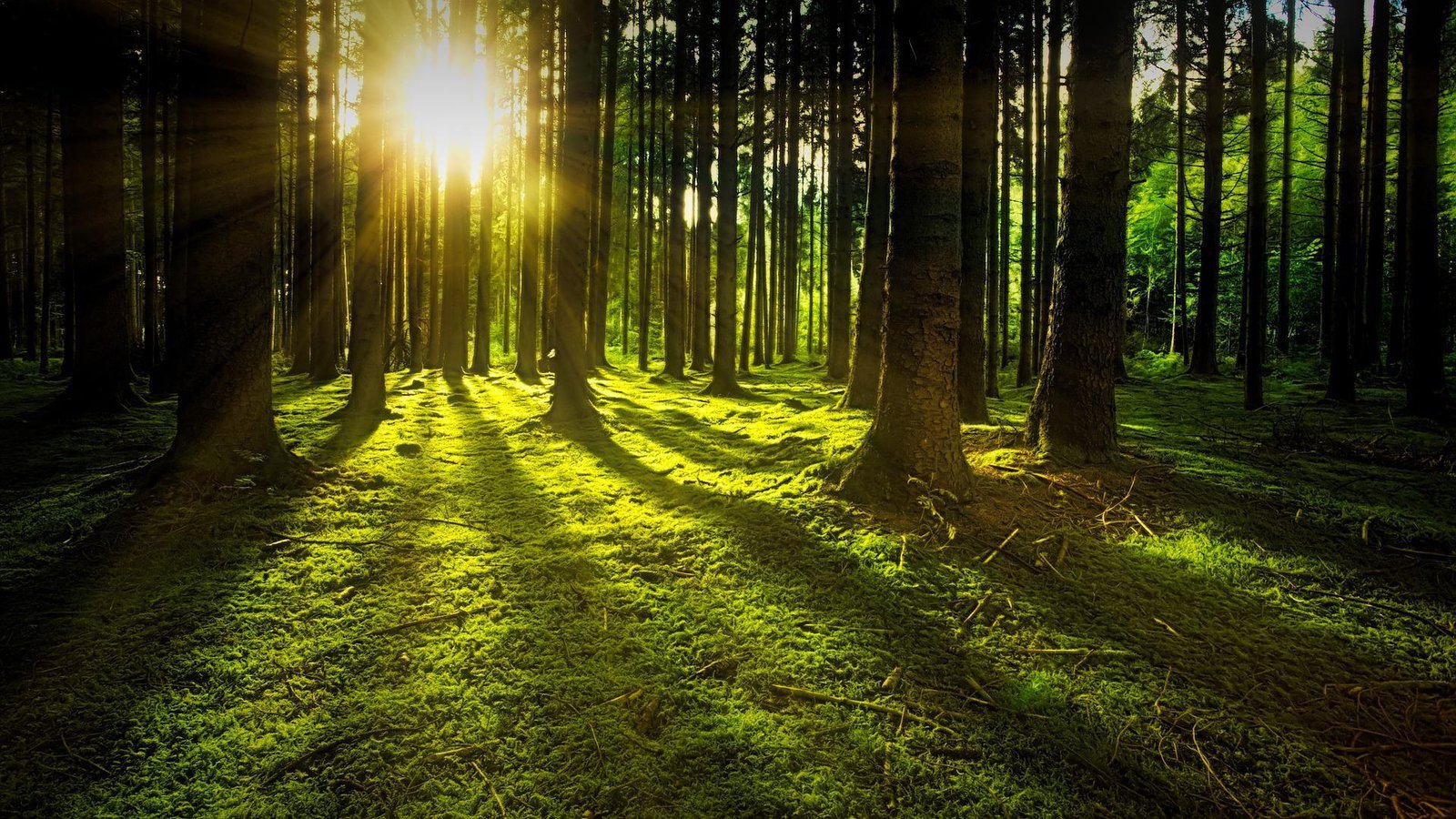 U.S. Efforts Aim for 1 Billion Trees
A few years ago, the federal government was getting a lot of flak from the conservationist community regarding allowing the Two Bears National Monument in the Four Corners area of the Southwest to be opened up to mineral harvesting. How times have changed. Now, the same entity with different leadership has laid out an aggressive goal to plant 1 billion new trees by a 10-year target date.
The tree-planting effort will become an ongoing project within the U.S. Department of Agriculture. The standard tree-planting to replace forests lost to fires and similar has been the responsibility of the U.S. Forest Service. That program is currently looking at a backlog of 4.1 million acres of land to be addressed. The new target is far bigger than current resources are capable of producing, so the ramped-up program comes with new funding and a hard push in progress. Under the REPLANT Act, as well as additional authorization in the Infrastructure Act, the USDA will now have the means to proactively close up the deficit and restore both forests and nurseries with healthy stock over the next decade.
The overall primary goal involves responding to climate change with nature's powerhouse. Adding hundreds of thousands of trees pumps massive amounts of oxygen back into the atmosphere, creating the necessary buffer and offset to carbon dioxide, the classic greenhouse gas. Once the trees are established and growing, they practically take care of themselves aside from fire risk and landslides. The same helps replace the loss of burned ground and old growth that can't be brought back from damage.
The expected replanting efforts will cover a wide range of exposure areas, from watershed restoration to carbon sequestration. $11 billion in new revenue is expected from restored wilderness areas via recreation tourism over time, and disaster mitigation also saves on costs otherwise expected from flooding, erosion, mudslides and lost agriculture.
Like most federal programs starting out, the start will be slow and increase steadily. The initial output is a modest 60,000 acres covered with new trees so far. As time progresses, that figure is expected in plans to reach up to a healthy output of 400,000 acres/year. A commensurate increase in annual spending to fund the activity is expected as well, moving from the current $100 million on reforestation growing to $260,000 at the program's full annual capacity.
The job is a big one. Eight out of ten trees planted is replacing those burnt up in previous wildfires alone. 2020 and 2021 have not been gentle years in terms of forest inventory preservation. As forests continue to dwindle in size due to fires, climate change in affected regions is expected to intensify going forward. Drought, pests taking advantage of stressed trees, and loss of water retention all add to making the problem worse in stripped areas. Ergo, putting new trees back is expected to reverse this negative downward spiral.

Doubling-Up Solar Use and Protecting Water Simultaneously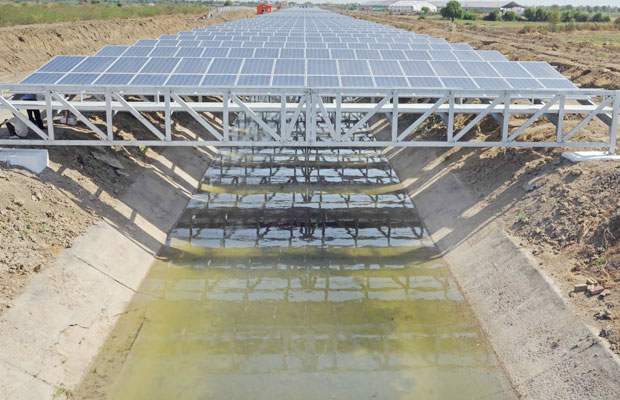 Put water out in the hot sun, and it will eventually disappear. Evaporation causes water to turn into gas and the same dissipates upward until it becomes condensate and rains back down. While this is part of how nature recycles moisture, for farming and water supplies, evaporation is a serious loss.
California is ground zero for agricultural drought and strained water systems, especially in 2022, facing another drought period in less than a decade. Much of the state's water is moved through a canal system, taking the moisture from the wetter north to provide water supply to the Central Valley and the Southern California region. However, while a tremendous amount of water moves everyday through the statewide canal system, a good portion of it is lost to evaporation as well as being directly exposed to the sun.
To solve the water loss problem partially as well as create a solar farm that generates easy energy, Turlock Irrigation District has invested some $20 million in creating serious solar panel covers for water canals traveling through the Turlock area. Two locations will have the construction applied, one being a 500-foot long section, and the other a much bigger stretch measuring a mile in distance. The project is being watched closely for success. If it works, there's a significant interest in keeping it going and adding to the effort.
California as a state is criss-crossed by 4,000 miles of water canals. Just on a space-basis alone, covering that network with solar panels could generate at least thirteen gigawatts of new energy daily. That would generate enough electricity for almost 10 million homes (9.75 million to be exact). The energy generation would be huge; right now there are 13.1 million homes statewide.
California won't be the first to apply solar panels over its water canals; that honor goes to India. However, if the project is successful, California will definitely hold the title to the biggest related project globally if the second mile-long part gets completed. Dubbed Project Nexus for both parts combined, Turlock's goal is to build and apply solar panel covers or canopies over the water canals themselves, as well as hooking them up to the power grid. The project is to start this year in Fall 2022 and expected completion is in 2024.
The panels are expected to have a direct impact on evaporation as well in a two-fold manner. First, their function as a cover breaks up the heat effect of the sun directly on the water in the canal. Second, the structures break up the wind factor, which can also create a drying effect as well. That means more water stays in liquid form and gets to its destination by traveling through the canal system. The difference matters; some 80 percent of water that is sourced in California goes to Southern California to sustain that region, after already providing sufficient supply for folks up north. Just from the hot sun exposure alone, up to 2 percent of the total is lost before the water arrives in the South. Adding some of that back in can be a gamechanger in supply, to the tune of 65 billion gallons a year.
The benefits are big stakes. If the project works, it could be the impetus to covering all of California's canals. And that could save and that could produce some 50,000 acres of hydrated farming soil or supply water to another 2 million people. That is in addition to the electricity benefits noted above. The world is changing, and folks visiting California and driving down Interstate 5 and other areas may see it first hand with Project Nexus and more.