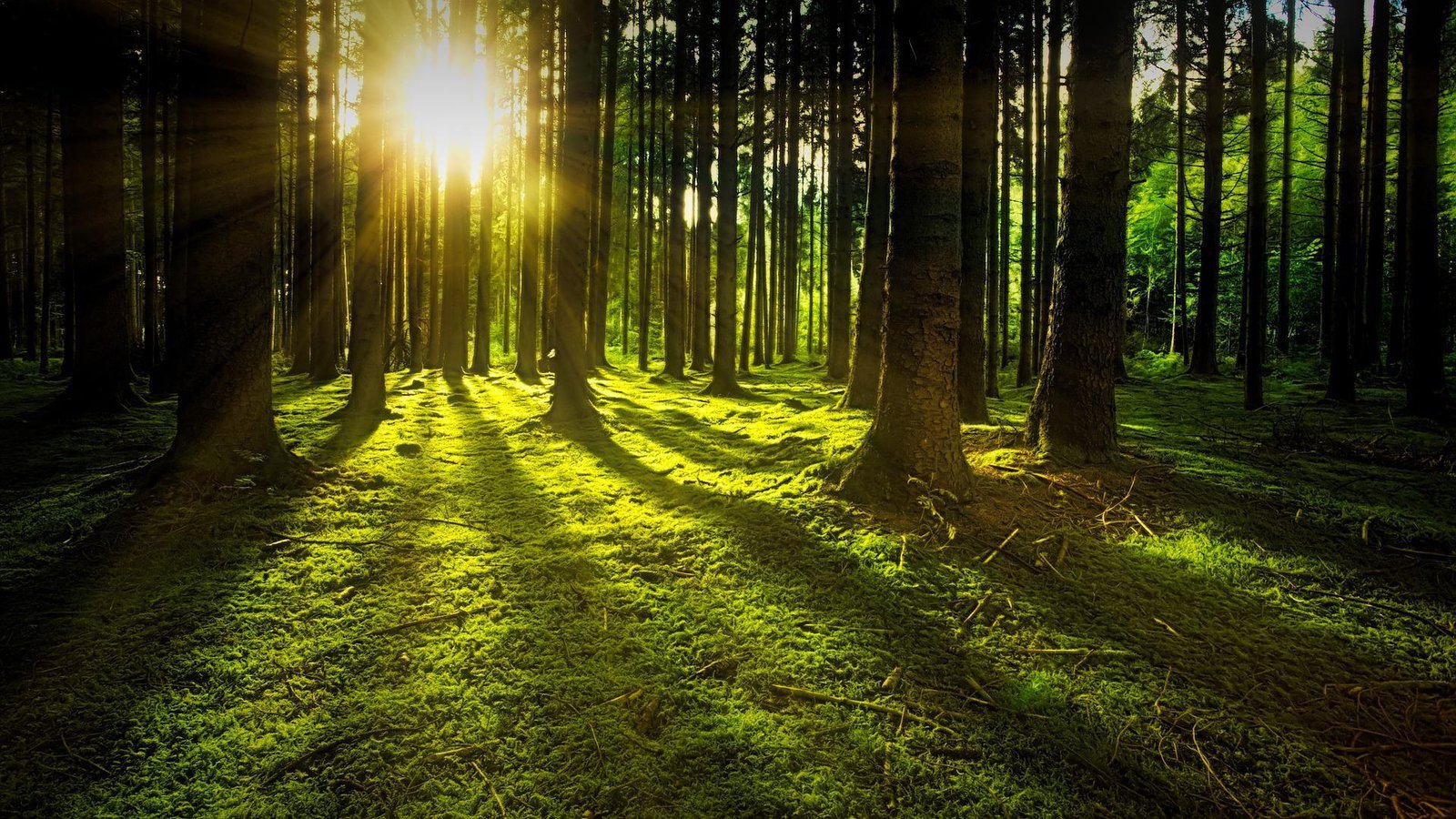 U.S. Efforts Aim for 1 Billion Trees
A few years ago, the federal government was getting a lot of flak from the conservationist community regarding allowing the Two Bears National Monument in the Four Corners area of the Southwest to be opened up to mineral harvesting. How times have changed. Now, the same entity with different leadership has laid out an aggressive goal to plant 1 billion new trees by a 10-year target date.
The tree-planting effort will become an ongoing project within the U.S. Department of Agriculture. The standard tree-planting to replace forests lost to fires and similar has been the responsibility of the U.S. Forest Service. That program is currently looking at a backlog of 4.1 million acres of land to be addressed. The new target is far bigger than current resources are capable of producing, so the ramped-up program comes with new funding and a hard push in progress. Under the REPLANT Act, as well as additional authorization in the Infrastructure Act, the USDA will now have the means to proactively close up the deficit and restore both forests and nurseries with healthy stock over the next decade.
The overall primary goal involves responding to climate change with nature's powerhouse. Adding hundreds of thousands of trees pumps massive amounts of oxygen back into the atmosphere, creating the necessary buffer and offset to carbon dioxide, the classic greenhouse gas. Once the trees are established and growing, they practically take care of themselves aside from fire risk and landslides. The same helps replace the loss of burned ground and old growth that can't be brought back from damage.
The expected replanting efforts will cover a wide range of exposure areas, from watershed restoration to carbon sequestration. $11 billion in new revenue is expected from restored wilderness areas via recreation tourism over time, and disaster mitigation also saves on costs otherwise expected from flooding, erosion, mudslides and lost agriculture.
Like most federal programs starting out, the start will be slow and increase steadily. The initial output is a modest 60,000 acres covered with new trees so far. As time progresses, that figure is expected in plans to reach up to a healthy output of 400,000 acres/year. A commensurate increase in annual spending to fund the activity is expected as well, moving from the current $100 million on reforestation growing to $260,000 at the program's full annual capacity.
The job is a big one. Eight out of ten trees planted is replacing those burnt up in previous wildfires alone. 2020 and 2021 have not been gentle years in terms of forest inventory preservation. As forests continue to dwindle in size due to fires, climate change in affected regions is expected to intensify going forward. Drought, pests taking advantage of stressed trees, and loss of water retention all add to making the problem worse in stripped areas. Ergo, putting new trees back is expected to reverse this negative downward spiral.

Zimbabwean Ranger's Heroic Effort to Save Unloved Painted Dogs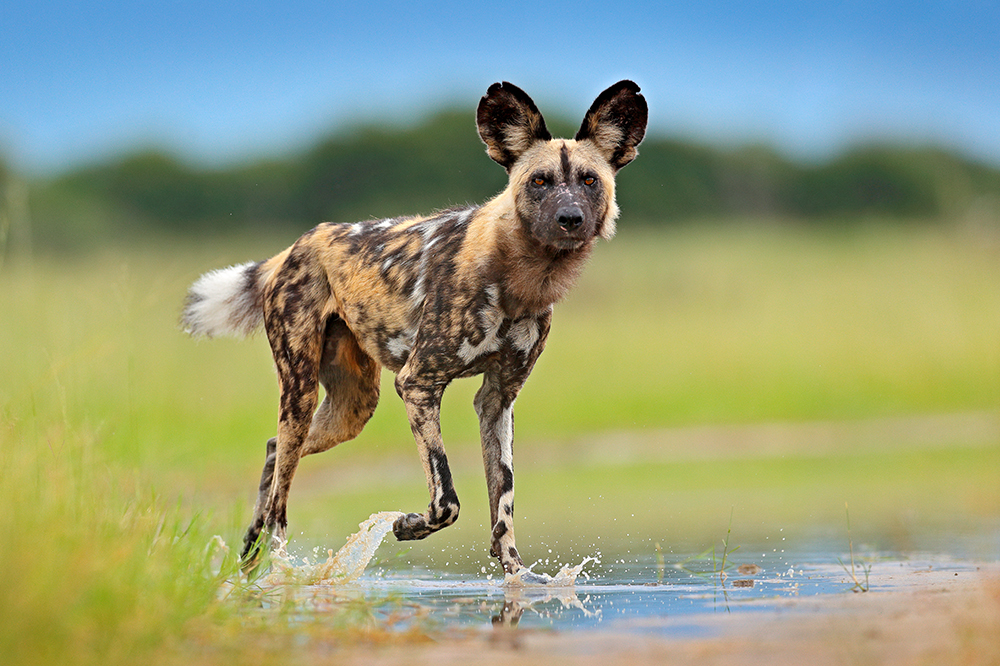 In the vast wilderness of Zimbabwe, where the African sun paints the landscape with its golden hues, a dedicated ranger named Jealous Mpofu has taken up the noble cause of rescuing and reviving the unloved African painted dogs. These striking and highly social animals, also known as African wild dogs, have faced numerous challenges, causing their population to plummet over the years.
African painted dogs are distinctive creatures, adorned with unique coat patterns that resemble a colorful mosaic. Unfortunately, they have been unjustly overlooked by both conservationists and tourists, contributing to a decline in interest and support for their preservation. Jealous Mpofu, however, has emerged as their champion, defying the misconceptions that have surrounded these animals.
Mpofu recalls the biased opinions of his father's bosses, who dismissed painted dogs as rough and undesirable creatures. "They said they didn't kill an animal; they grabbed the flesh. They said they were rough animals," Mpofu shared, shedding light on the unfounded prejudices that have plagued these beautiful canines.
Conservationists and tourists have shown little interest in painted dogs, leaving them vulnerable to various threats. Poachers, initially targeting antelopes, inadvertently ensnare these dogs in their traps. Cars pose another danger as they unwittingly run over these creatures, contributing to the challenges faced by the painted dog population.
Jealous Mpofu's journey with painted dogs began in 1997 when he first laid eyes on these fascinating animals. Growing up trekking barefoot to school and working as a casual laborer in Zimbabwe's national park system, Mpofu left his job when he witnessed the country's decline. His life took a positive turn when he crossed paths with Peter Blinston, a Briton who founded Painted Dog Conservation after being inspired by a Jane Goodall documentary at the age of eight.
Tragedy struck in 2006 when the alpha male in Hwange's last painted dog pack was killed, leading to the group's dispersal. Mpofu and his team played a pivotal role in rescuing the alpha female, bringing her into a rehabilitation enclosure. For six months, Hwange had no painted dogs in the wild, but the team persevered. They released the female and selected an alpha male from the enclosure. Over the years, the female raised as many as 30 puppies, a testament to Mpofu and his team's dedication.
Peter Blinston credits Mpofu with saving dozens of painted dogs' lives, recounting instances where he found and rescued dogs ensnared in traps. Last year alone, Mpofu rescued four dogs from one pack entangled together in snares.
In recognition of his extraordinary efforts, Jealous Mpofu has been named Tusk's Ranger of the Year, an honor bestowed upon him for his quarter-century-long commitment to bringing these unique animals back from the brink of extinction. He will receive the award, along with a grant of £30,000, in London, most likely from Prince William, who played a role in establishing the awards in 2013.
Mpofu, humble and surprised by the news of his award, plans to use the grant to support his family and community. "I share that with painted dogs," Mpofu emphasized, highlighting his commitment to not only these remarkable animals but also the well-being of those around him.
Painted dogs, known for their cooperative and sharing nature, have found an ally in Jealous Mpofu. Through his unwavering dedication, these once-unloved creatures are getting a second chance at life, and Mpofu's story serves as an inspiring testament to the impact one individual can have on the survival of a species.