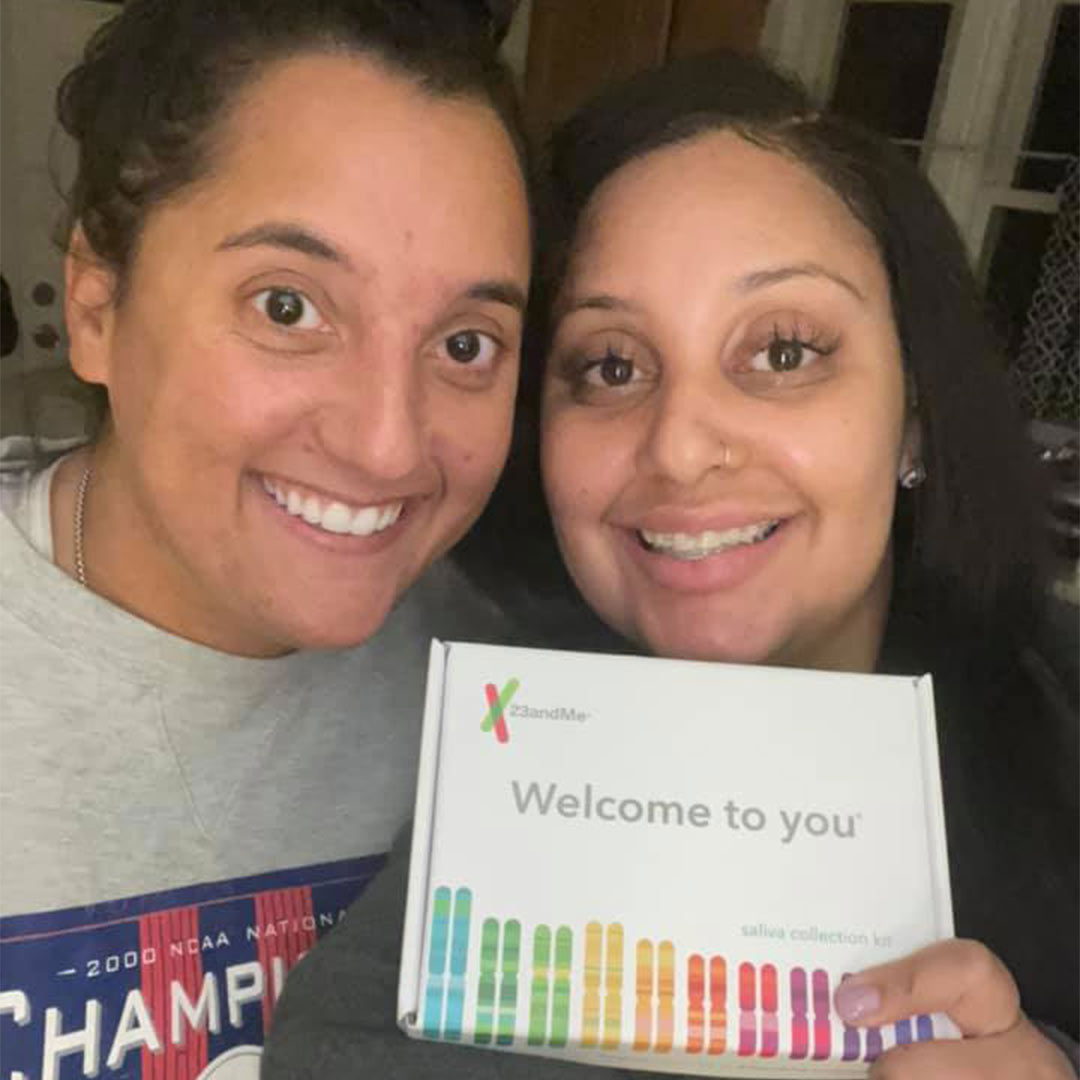 Two Close Friends Find Out They Are Long Lost SIBLINGS
Have you ever had a friend in life who felt more like they were a sibling? Whether they laughed the same way or loved the same passions, you might develop a bond that turns into a long-lasting and rewarding relationship. What if we told you that in some situations, these best friends aren't simply best friends… Sometimes they can be long-lost siblings!
In today's story, we are going to explore the close friendship between Julia Tinetti and Cassandra Madison, two colleagues from the Russian Lady in New Haven who shared a lot more than a tattoo and passing resemblance!
Let's head to New Haven to explore this unlikely friendship-turned-kinship!
Meet Cassandra and Julia
This story begins like many others, at a bar in Connecticut with a couple of drinks. The year was 2013 and both Cassandra and Julia were working at the aforementioned Russian Lady, a bar and restaurant that has gained quite some popularity in recent years.
Within the bar, Cassandra had passed Julia, someone she had never met. Cassandra immediately took stock of Julia's Dominican Republic tattoo on her arm, letting Julia know that she had the same tattoo on her own body. The two would strike up a conversation where they would begin unwinding their past. Julia pointed out that she was from the Dominican Republic, but adopted. Cassandra responded, "Wait, so am I!"
Cassandra and Julia would become fast friends, bonding over their shared adoption, being raised by single mothers, and living in a home away from their home country. While their relationship was broadening, and they were becoming true friends, Julia and Cassandra would run into colleagues and customers who thought they shared more than a background, they also shared physical similarities!
While it may be clear from our perspective that the two may be related, Cassandra and Julia weren't thinking in those terms. Instead, they started making TikTok videos together while 'twinning' — wearing the same clothing. Julia would joke that she was the 'big sister' and Cassie would happily take the 'younger sister' mantle.
Discovering the Truth
After what seemed like forever, Cassandra and Julia realized that they wanted to know a bit more about their biological background. After all, so many people had made references to their similarities both physically and contextually, maybe there was something to the conversation.
Finally, Cassie decided that she couldn't wait to know the truth any longer. Cassandra would approach her biological father to ask if he had a second daughter. It didn't take long before her father was pouring out his soul, sharing the story for Cassie's understanding as an adult. It appeared that Cassie's parents had decided to give up their daughter saying, "It was just a hard time for your mother and I just don't like to think about it."
While the explanation wasn't exactly heartwarming, it provided clarity and understanding. Cassie would accept her father's explanation, but she wanted to verify it entirely. Soon Cassie and Julia were getting ready to go to Connecticut to get a DNA test.
Two weeks later the truth came out, they were biological sisters.
Cassie and Julia had spent more than nine years together as co-workers and close friends. All throughout that time, the two unknowing siblings had been growing closer and closer. After the news was shared on TikTok, Cassandra and Julie continued to reach out to see if any other siblings were missing from their family.
As it turned out, Julia and Cassandra would find out that they had seven total other siblings. Out of the nine total children in the household, only Julia and Cassandra were adopted.
Re-purposing Old Wind Turbine Blades With Smart Ideas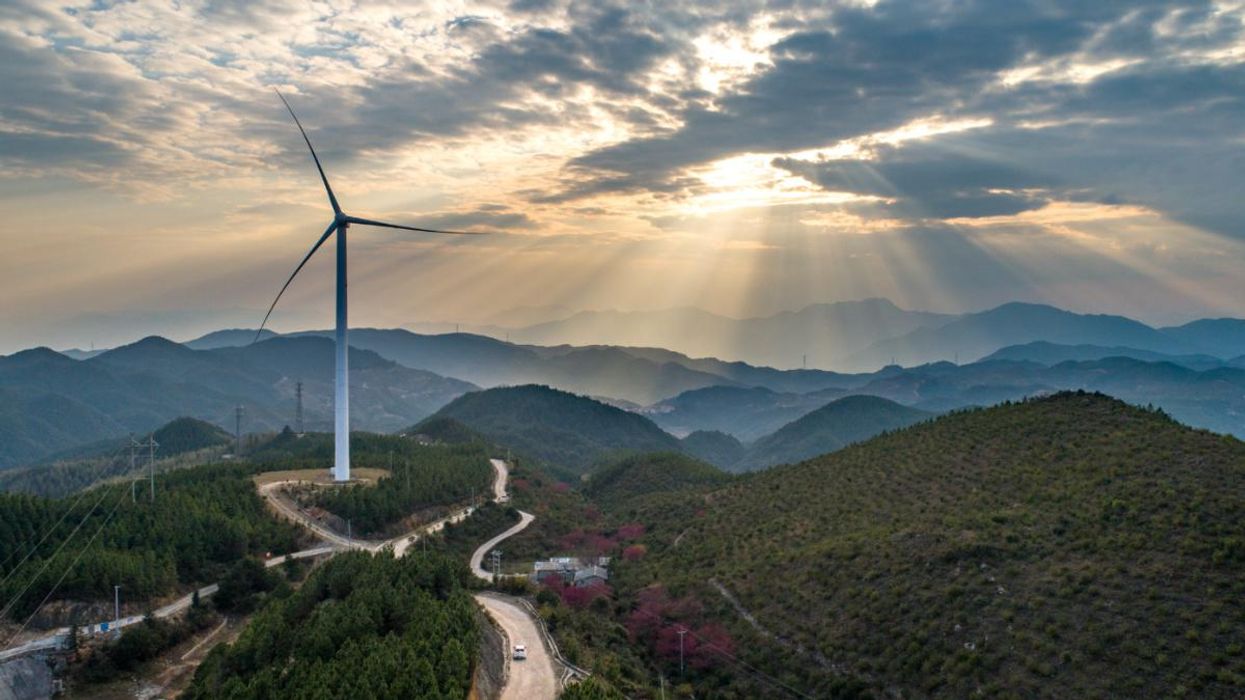 People have probably seen them in the distance next to highways or out in the country, wind farms generating energy for local and regional communities with a free resource in the local wind patterns shaped by geological forms in the area.
However, like anything mechanical, eventually even giant wind turbines start to breakdown and need replacement. And that creates a new issue about what to do with old turbine blades. Interestingly, there is no shortage of solutions for this challenge.
Industrial rafters in Ireland have found the old turbine blades ideal for being repurposed into recycled base material. The output has been turned into reinforcement for bridges, concrete forms, wake walls along the coastlines and noise barriers. Not only are the turbine blades large in size, producing a great amount of workable material for crafters, they are made of fiberglass, which is an extremely flexible and strong material. Traditionally, fiberglass is not recyclable. However, that fiberglass can become raw material for repurposed fiberglass in other structures. It finds a use for what otherwise would end up in the landfill and the same channel helps reduce the need to create more fiberglass as well.
Given the first generation of blades had some challenges with being reused until folks got creative with the fiberglass source, the subsequent generations of turbine blades are now being made from carbon fiber instead. Carbon fiber has a very high re-use factor, and that's a good thing for Ireland, which is already dealing with what do about 11,000 tons of old blades coming into waste management within the next four or five years.
A typical junked blade runs a length of 14 meters, more than long enough for small bridges that may only be 5 to 10 meters long. The blade becomes the core for a new bridge, and the outer material is wrapped around it for both protection and aesthetics. The result is a walking bridge that has an ideal gentle curve for walking and an integrity that can easily handle pathway weight on it without problems.
On the coast, wake barriers provide a needed protection to help stop erosion and keep soil on land versus being washed into the ocean. The old blades provide a durable and element-resistant material that can last for years as a barrier, stopping erosion and re-using material otherwise destined for landfill space. Alternatively, other jurisdictions are thinking about using the blades for transmission towers and electrical elevated junction points for power grids.
The creativity that is being shown with how to re-use old turbine blades has been an amazing development, and it's a good sign that the first generation of blades is not going to be yet another mistake created by good intentions but ending up polluting the environment in a different way. Not to mention, the re-utilization of the blade material has produced various other building material savings as well, producing downstream positive effects and less consumption overall as a result.