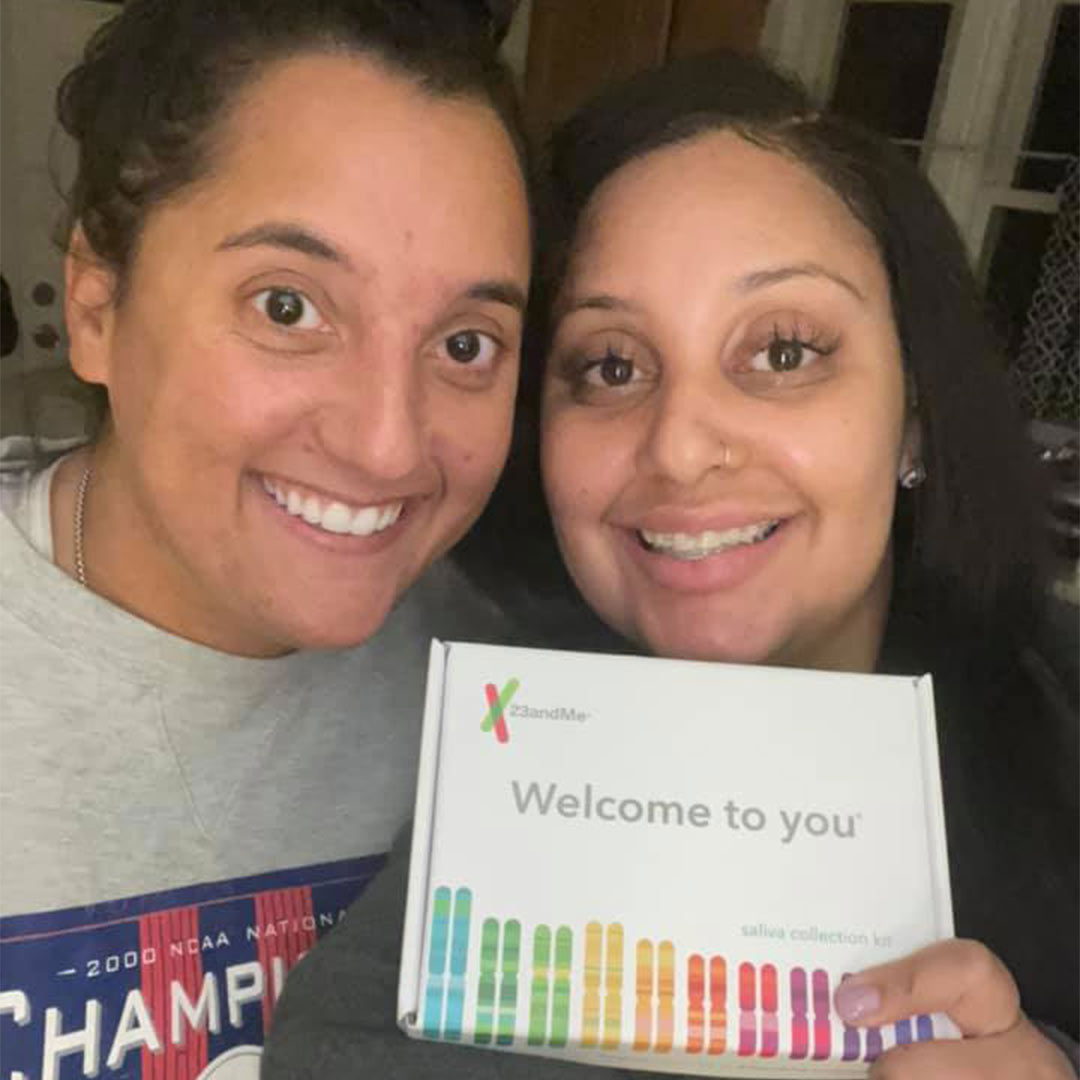 Two Close Friends Find Out They Are Long Lost SIBLINGS
Have you ever had a friend in life who felt more like they were a sibling? Whether they laughed the same way or loved the same passions, you might develop a bond that turns into a long-lasting and rewarding relationship. What if we told you that in some situations, these best friends aren't simply best friends… Sometimes they can be long-lost siblings!
In today's story, we are going to explore the close friendship between Julia Tinetti and Cassandra Madison, two colleagues from the Russian Lady in New Haven who shared a lot more than a tattoo and passing resemblance!
Let's head to New Haven to explore this unlikely friendship-turned-kinship!
Meet Cassandra and Julia
This story begins like many others, at a bar in Connecticut with a couple of drinks. The year was 2013 and both Cassandra and Julia were working at the aforementioned Russian Lady, a bar and restaurant that has gained quite some popularity in recent years.
Within the bar, Cassandra had passed Julia, someone she had never met. Cassandra immediately took stock of Julia's Dominican Republic tattoo on her arm, letting Julia know that she had the same tattoo on her own body. The two would strike up a conversation where they would begin unwinding their past. Julia pointed out that she was from the Dominican Republic, but adopted. Cassandra responded, "Wait, so am I!"
Cassandra and Julia would become fast friends, bonding over their shared adoption, being raised by single mothers, and living in a home away from their home country. While their relationship was broadening, and they were becoming true friends, Julia and Cassandra would run into colleagues and customers who thought they shared more than a background, they also shared physical similarities!
While it may be clear from our perspective that the two may be related, Cassandra and Julia weren't thinking in those terms. Instead, they started making TikTok videos together while 'twinning' — wearing the same clothing. Julia would joke that she was the 'big sister' and Cassie would happily take the 'younger sister' mantle.
Discovering the Truth
After what seemed like forever, Cassandra and Julia realized that they wanted to know a bit more about their biological background. After all, so many people had made references to their similarities both physically and contextually, maybe there was something to the conversation.
Finally, Cassie decided that she couldn't wait to know the truth any longer. Cassandra would approach her biological father to ask if he had a second daughter. It didn't take long before her father was pouring out his soul, sharing the story for Cassie's understanding as an adult. It appeared that Cassie's parents had decided to give up their daughter saying, "It was just a hard time for your mother and I just don't like to think about it."
While the explanation wasn't exactly heartwarming, it provided clarity and understanding. Cassie would accept her father's explanation, but she wanted to verify it entirely. Soon Cassie and Julia were getting ready to go to Connecticut to get a DNA test.
Two weeks later the truth came out, they were biological sisters.
Cassie and Julia had spent more than nine years together as co-workers and close friends. All throughout that time, the two unknowing siblings had been growing closer and closer. After the news was shared on TikTok, Cassandra and Julie continued to reach out to see if any other siblings were missing from their family.
As it turned out, Julia and Cassandra would find out that they had seven total other siblings. Out of the nine total children in the household, only Julia and Cassandra were adopted.
Indiana Man Saves Children During House Fire, Footage Caught on Police Body Camera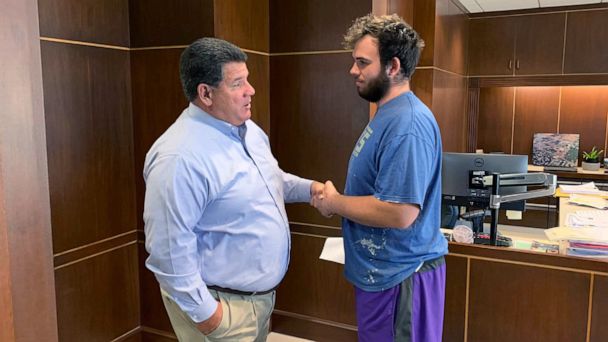 There are moments in life when we can decide to become a hero or to fade into the background. For Nicholas Bostic, a young man from Indiana, the choice was thrust upon his shoulders without much time to think. Bostic had been driving home around 12:30 in the morning when he noticed a fire billowing from the balcony of a home. A moment later, the driver was slamming on his brakes, running up a hill, and vanishing into a house engulfed in flame. Moments later, Bostic would re-appear with four saved lives.
However, there was someone still missing.
Tragedy Averted, Stunning Moments Caught on Camera
When police officers and fire response teams arrived at the Indiana home that was ablaze, they didn't know what they were walking into. However, moments after officers arrived on the scene, video footage from police body-worn cameras would reveal a stunning image of Bostic emerging from the flames with a young girl in his arms. Moments later, the two would collapse onto the sidewalk, wheezing and injured, asking for oxygen.
After initially beating law enforcement to the scene, Bostic would run into the home where he would find four young children as well as their oldest sister. After getting the small group out of the home, they would reveal that another child was still stuck inside.
Bostic didn't hesitate. In an interview with Fox 59, Bostic revealed his return to the home, "The smoke just came out of nowhere. It was pitch black, pitch black. The heat was excruciating."
Despite the billowing smoke, excruciating heat, and blinding particulates, Bostic was able to find the young child trapped in the home. Listening to her faint cries, Bostic was able to find the child on the second story of the building. The duo would jump out of the window only to appear dramatically before the waiting law enforcement officials.
Bostic and the child would both survive the incident, though Bostic would suffer from blisters, burns, and other abrasions. The entire family was uninjured.
When asked about his experience, Bostic replied, "I'd be hoping that the guy driving would consider doing the same if they were able to."
Honoring a Local Hero: Thanks From a City
According to a report by fire department officials, the fire began on the front porch and had been caused by ashes that had not been extinguished before they were emptied. Bostic's minor injuries would be treated at Eskenazi Hospital in nearby Indianapolis.
Lt. Randy Sherer of the local Lafayette Police Department cited Bostic's actions as being brave, selfless, and heroic. Lt. Sherer stated, "He has impressed many with his courage, tenacity, and steadfast calmness in the face of such perilous danger."
Local police officers stated that Bostic would be honored by the community during a local baseball game for the Aviators in August. Lafayette Mayor Tony Roswarski was also quick to thank Bostic for his actions. All proceeds earned from tickets at the local baseball game will be given to a fundraising campaign on the internet for Bostic.
As far as Bostic is concerned, his actions were just an extension of his personal faith. Bostic told the local station News 18, "I have something to remind me of why I'm here, still alive. Why God keeps me here. He used me like his instrument that night."