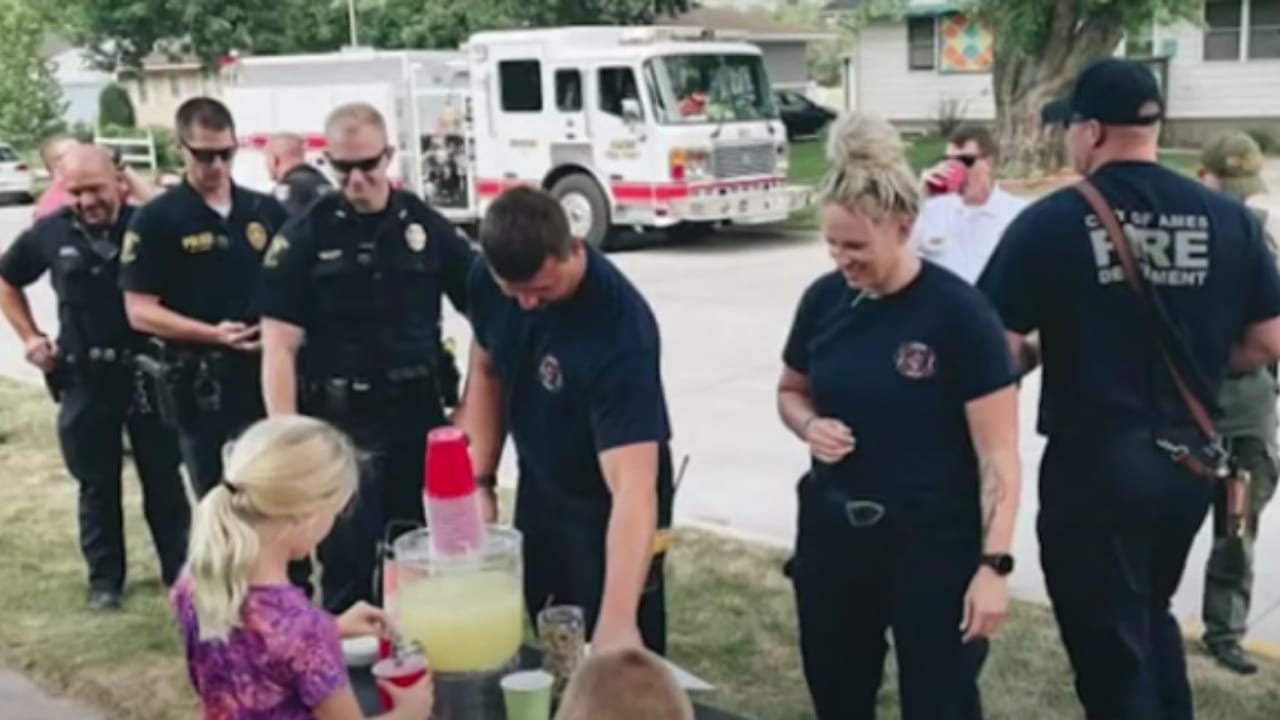 Twins Whose Lemonade Stand Was Robbed Gets Surprised By Community
Being robbed is bad by every means; however, when it's a child or children who the criminals prey on, this draws the wrath of everyone.
When two innocent young girls are trying their hands at entrepreneurship, it is a sign that they have great plans ahead and believe that the world awaits them with open arms.
However, for a pair of nine-year-old twins, they saw the bitter side of life way too early, and the community decided to chime in and help remove or at least soften the scars in their minds of what the world represents.
After a robber decided to steal from a lemonade stand operated by the two 9-year-olds, the Ames community reacted.
Katelyn and Elias, twins, had a lemonade business on Monday, but things rapidly went south.
"We were simply selling lemonade when a car pulled up, and a girl got out, so I asked if she wanted lemonade," Katelyn explained. "She answered 'sure,' then took the tip jar, climbed into the passenger seat, and drove away."
When the family phoned the cops, they said the response was better than they could have ever imagined.
Officer Celena Rohland stated, "I started texting some of the folks I work with, asking them to get together and maybe visit the lemonade stand so that we could make a difference in Katelyn and Elias' day."
The twins reopened their stand, deciding that when life hands you lemons, you make lemonade.
The cops had no intention of taking the matter lightly. Four different law enforcement agencies arrived to assist them in recovering the money that the culprit stole.
"It makes me so glad to see these youngsters so happy right now. It's all about that. Taking care of our neighborhood," said one community member, Kyle Dirks. It is a sentiment shared by scores of other residents there.
Katelyn and Elias' mother commented that this life lesson makes it all worthwhile.
"There was one terrible apple," Karen Smidt explained, "but they got to experience the goodness of so many more people, and one bad apple will not spoil it for us." "We're going to keep going."
According to the family, they have now raised more than $750. They intend to donate the entire sum to the Shop with a Cop program, and they are thrilled to be able to give back to the community that has helped them.
What happened to these young entrepreneurs might be a lesson to many criminals who have the money but not the people's hearts.
Jughead's Journey: A Dog Is Rescued After Surviving With Jug On Head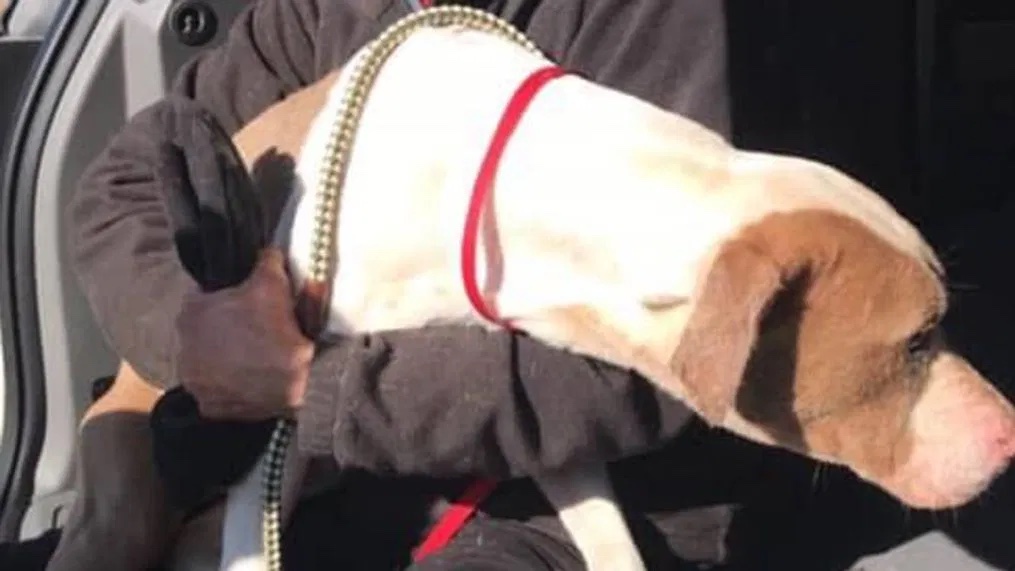 In the quiet neighborhoods of Montgomery County, Texas, a furry friend named Jughead found himself in a tight spot—literally. This courageous canine had inadvertently stuck his head inside a jug, turning a simple act of scavenging for food into a perilous predicament. Little did he know, a compassionate woman named Teri Goodnight would become his guardian angel.
Jughead, a stray dog with a name as unique as his misadventure, was affectionately dubbed after the container that caused his troubles. The jug, which turned out to be a cat feeder, became a makeshift helmet for poor Jughead, restricting his vision and creating a challenging barrier to eating and drinking. Enter Teri Goodnight, a woman with a heart full of compassion and a determination to make a difference.
Teri spent an entire month, investing not only time and effort but also several hundred dollars in fuel, on a mission to rescue Jughead. His elusive nature made the task a formidable challenge, as he roamed the neighborhoods near FM 1314 and Lazy Lane in the Porter area. But Teri refused to give up.
"We took wire cutters and cut all the way around it and pulled it off of his head. So this was the only way he was able to eat and drink or see," Teri explained. Despite the initial fear that Jughead couldn't breathe, it became clear that he could still manage essential functions. Yet, Teri's determination to free him from his plastic prison only intensified.
Jughead's story is not one of despair but of resilience and triumph. Teri's tireless efforts paid off, and Jughead, along with his friend Red, was finally captured and rescued. The jug was removed, unveiling a grateful pup who could now enjoy the simple pleasures of life without hindrance.
Reflecting on the emotional moment, Teri shared, "I literally cried for 10 minutes after I caught him, I just broke down started crying. I was relieved it was over." Jughead's rescue was not just a personal victory; it represented the power of kindness and the difference one person can make in the life of an innocent creature.
Now under the care of the East Texas Hoof and Paw Animal Rescue, Jughead and Red have a chance at a brighter future. Teri expressed her hope that they would find loving homes, breaking free from the challenges of street life.
"These two had a foster, they are now with a rescue so they will be vetted and adopted out and go to loving homes and not have to be street dogs anymore," Teri joyfully shared, emphasizing the transformative impact of compassion and dedication in the world of animal rescue.
Jughead's journey from a jug-bound wanderer to a hopeful candidate for a forever home is a testament to the remarkable bond between humans and animals, proving that sometimes, all it takes is one person with a big heart to change a life.