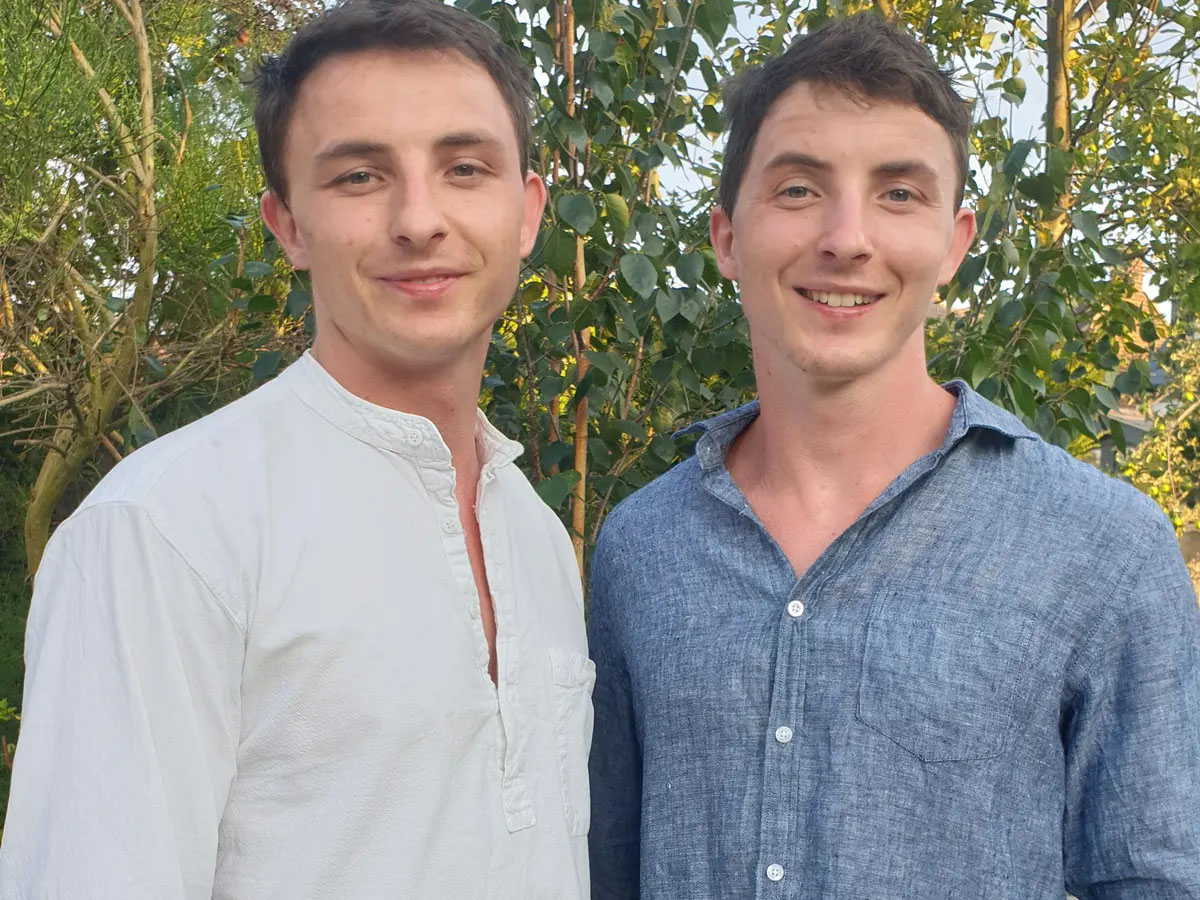 Twins Create a Breakthrough Brain Injury App
Twins have been known to achieve amazing things together, which is why research oftentimes tends to be focused on longitudinal studies of twins and how they go through life. In the case of Ellis and Luke Perry, both were on the path to achieving great things. They had already achieved big accomplishments in engineering and were studying the discipline at Oxford. However, during their time at University, Luke fell off a balcony, hitting his head in the fall. That resulted in a serious brain injury that was expected to be fatal within days. The pressure from the damage and swelling resulted in a part of Luke's skull being removed temporarily until the swelling had been reduced. Ultimately, Luke was physically repaired, but his nervous system had been shattered. The doctor's prognosis was grim.
However, amazingly, Luke survived. Even more impressive, he recovered enough that he now expects a decade later to be an athlete in the Paralympic Games. The credit to Luke's recovery is clearly rooted in his tenacity and willingness to live. And, what has also helped quite a bit has been a company named Neumind.
Ellis was able to develop his app enough that it gained the attention of the British government, and that turned into seed money to get started further to the tune of 250,000 British pounds. From that launching point, Ellis was able to fully develop a working prototype, expanding his testing base to 450 working testers. Luke was one of them. The success of the app and work continues to be recognized; Ellis won yet another award for an additional 50,000 in funding via the Young Innovators Next Step program.
While Luke and Ellis obviously would change how life has dealt them their cards, there is no question that Luke's fall was a critical turning point in both their lives. Luke's persistence at recovery drove Ellis to do more himself, and that became the catalyst for Neumind's establishment and growth as a company as well.
Ellis' focus became targeted on using technology to help Luke recover. This was in response to the reality that most brain injury patients get little in the way of long-term support for a life of rehabilitation. Instead, they get about 10 weeks of response, and then patients are left to family, spouse, friends' or last resort care facilities. Neumind became a dedicated project to do more for Luke and others suffering from acquired brain injury, or ABI. Neumind's app, Alfred, which is named after the butler in Batman lore, became the key product focused on helping neurological healing and training.
The latest funding award will allow Ellis and Neumind to go further with their development, pushing the boundaries of what the Alfred app can provide. And that means an amazing frontier of cognitive processing, machine learning and healing assistance.
Missing Hiker Spotted By Train Passenger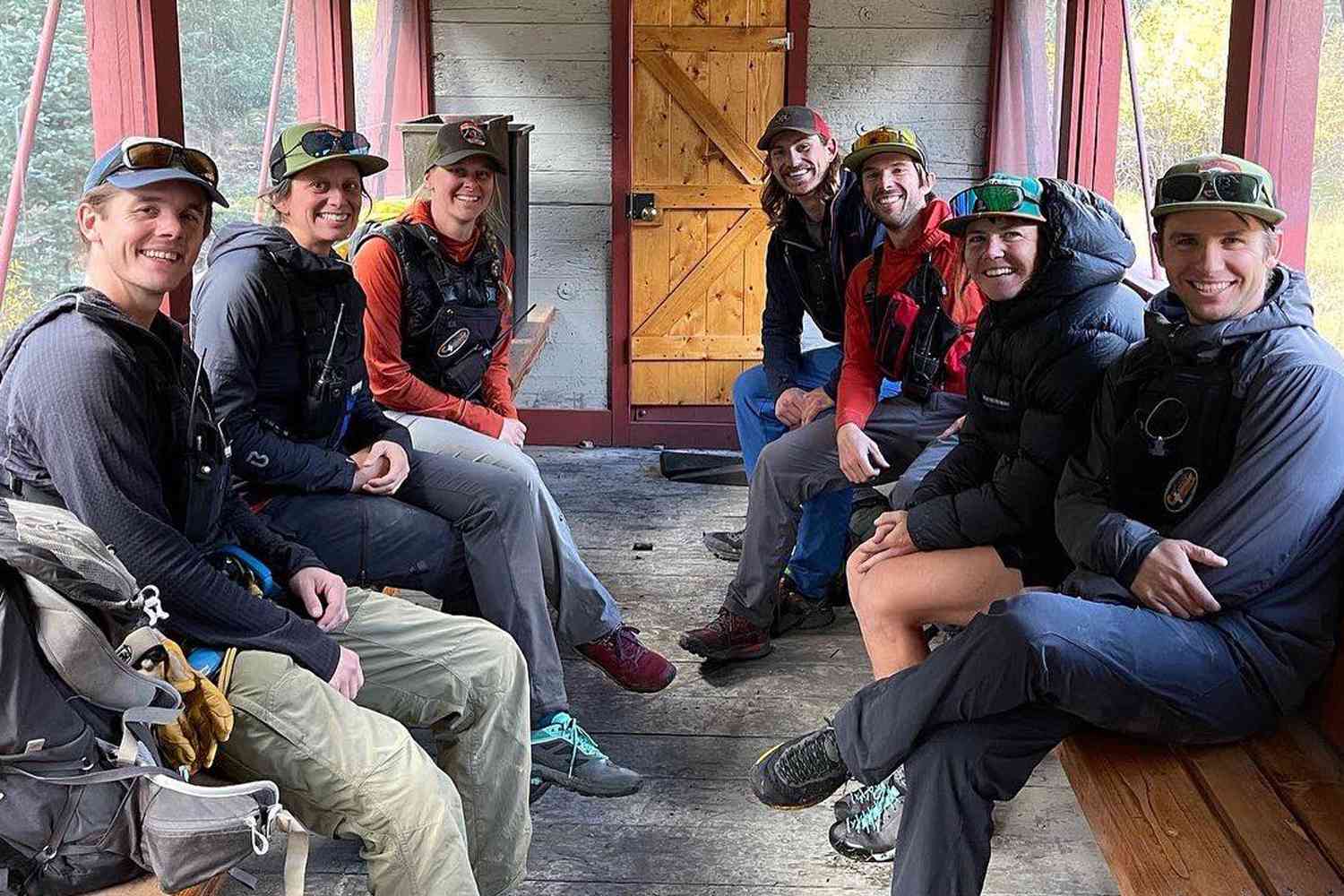 Day Trip Turns Into Two-Day Trip
A young woman hiking in Colorado found herself completely unprepared when she fell down a 90-foot cliff, becoming badly injured. A New Mexico native, the hiker left the trail in search of better photo opportunities. While trying to take pictures of the beautiful scenery, she lost her footing and could not prevent her accident. Her injuries included a broken leg and possible concussion, and she may have been unconscious for several hours. Because she only planned to be out during the day, the hiker only had enough supplies to last for a short time. Her clothes were suitable for a day trip, but not warm enough for nights in the area.
Injured Hiker Starts by Helping Herself
In her 20s, the hiker survived for two days with her injuries, but it is unknown how much longer she could have gone on without food, water, or medical aid. Because of her will to live, she managed to crawl to an area where she was more likely to be visible to passing travelers. The Animas River was cold and moving quickly, but the injured hiker managed to make it close to the riverbank. On the other side of the river, she could hear and see the train passing.
Train Passenger Becomes Unlikely Hero
Luckily for the injured hiker, at least one of the passing trains was a passenger train. One of the passengers was enjoying the view through the area and paying attention to the landscape, probably hoping for interesting sights and animal spotting. There is no doubt that she was surprised to see a human hand waving for help, but she did what all heroes do and acted immediately. The woman who spotted the injured hiker immediately notified the train officials so that they could notify the train company and find a train that could stop and see what was going on with the person waving.
Qualified Heroes
The engineer and fireman on the next train were a married couple who knew how to help injured people in emergencies. Nick and Kylah Breeden were on the next passing train, and they willingly stopped to help. Over 300 passengers waited while the couple checked out the situation, and Kylah stayed behind when it became clear that the hiker could not be transported across the river without extra help.
Kylah is a trained paramedic and she stayed with the hiker while waiting for help. The hiker needed to be transported across the river on a backboard because of her injuries. Then a gurney took her to a waiting helecopter.
Willing Heroes
If not for the actions of all those people, the hiker would doubtless have stayed alone without help. Many of the people who helped did so as part of their jobs, but they went above and beyond, such as when Kylah Breeden stayed overnight with the hiker while waiting for help. But none of it would have been possible if the train passenger simply wanting to enjoy the scenery didn't notice and immediately find help.