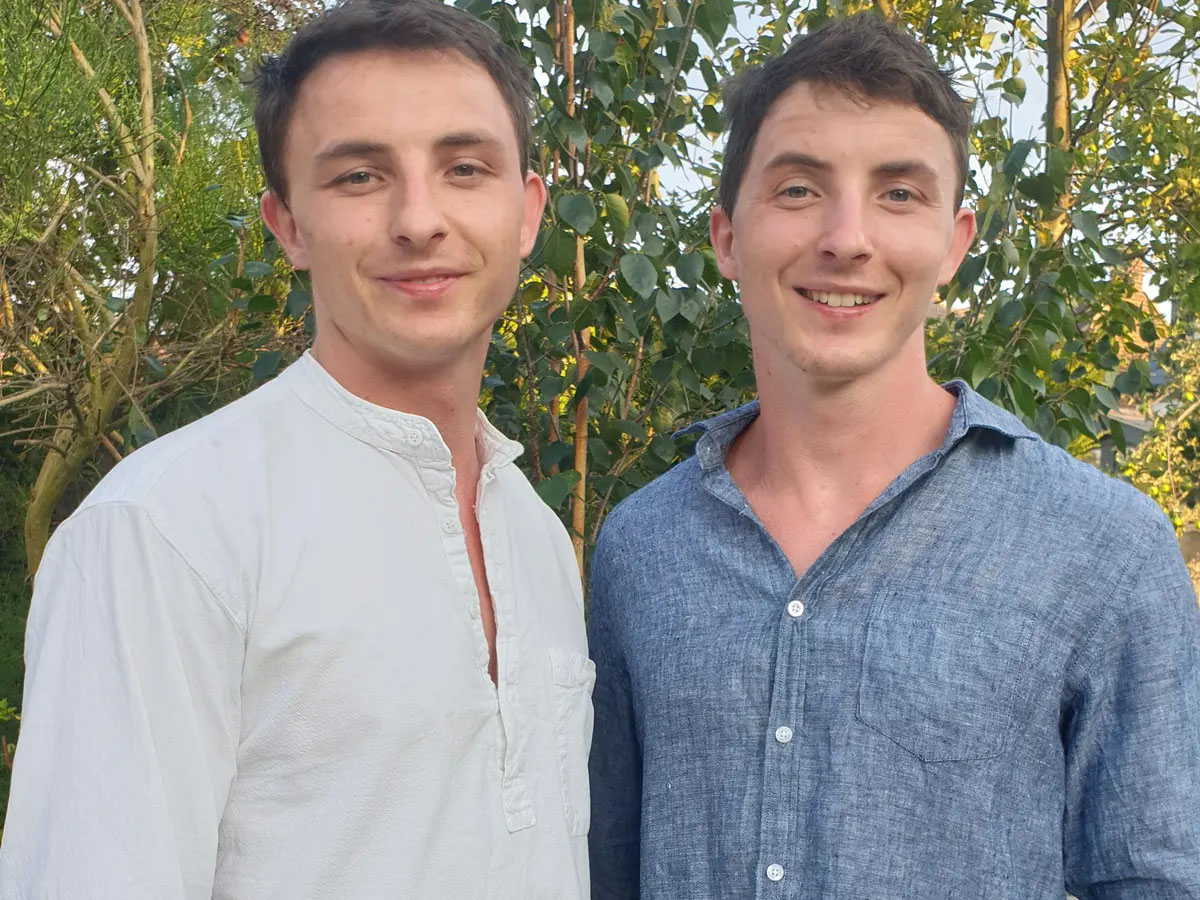 Twins Create a Breakthrough Brain Injury App
Twins have been known to achieve amazing things together, which is why research oftentimes tends to be focused on longitudinal studies of twins and how they go through life. In the case of Ellis and Luke Perry, both were on the path to achieving great things. They had already achieved big accomplishments in engineering and were studying the discipline at Oxford. However, during their time at University, Luke fell off a balcony, hitting his head in the fall. That resulted in a serious brain injury that was expected to be fatal within days. The pressure from the damage and swelling resulted in a part of Luke's skull being removed temporarily until the swelling had been reduced. Ultimately, Luke was physically repaired, but his nervous system had been shattered. The doctor's prognosis was grim.
However, amazingly, Luke survived. Even more impressive, he recovered enough that he now expects a decade later to be an athlete in the Paralympic Games. The credit to Luke's recovery is clearly rooted in his tenacity and willingness to live. And, what has also helped quite a bit has been a company named Neumind.
Ellis was able to develop his app enough that it gained the attention of the British government, and that turned into seed money to get started further to the tune of 250,000 British pounds. From that launching point, Ellis was able to fully develop a working prototype, expanding his testing base to 450 working testers. Luke was one of them. The success of the app and work continues to be recognized; Ellis won yet another award for an additional 50,000 in funding via the Young Innovators Next Step program.
While Luke and Ellis obviously would change how life has dealt them their cards, there is no question that Luke's fall was a critical turning point in both their lives. Luke's persistence at recovery drove Ellis to do more himself, and that became the catalyst for Neumind's establishment and growth as a company as well.
Ellis' focus became targeted on using technology to help Luke recover. This was in response to the reality that most brain injury patients get little in the way of long-term support for a life of rehabilitation. Instead, they get about 10 weeks of response, and then patients are left to family, spouse, friends' or last resort care facilities. Neumind became a dedicated project to do more for Luke and others suffering from acquired brain injury, or ABI. Neumind's app, Alfred, which is named after the butler in Batman lore, became the key product focused on helping neurological healing and training.
The latest funding award will allow Ellis and Neumind to go further with their development, pushing the boundaries of what the Alfred app can provide. And that means an amazing frontier of cognitive processing, machine learning and healing assistance.
Brave 12-Year-Old Girl Saves Family from Carbon Monoxide Poisoning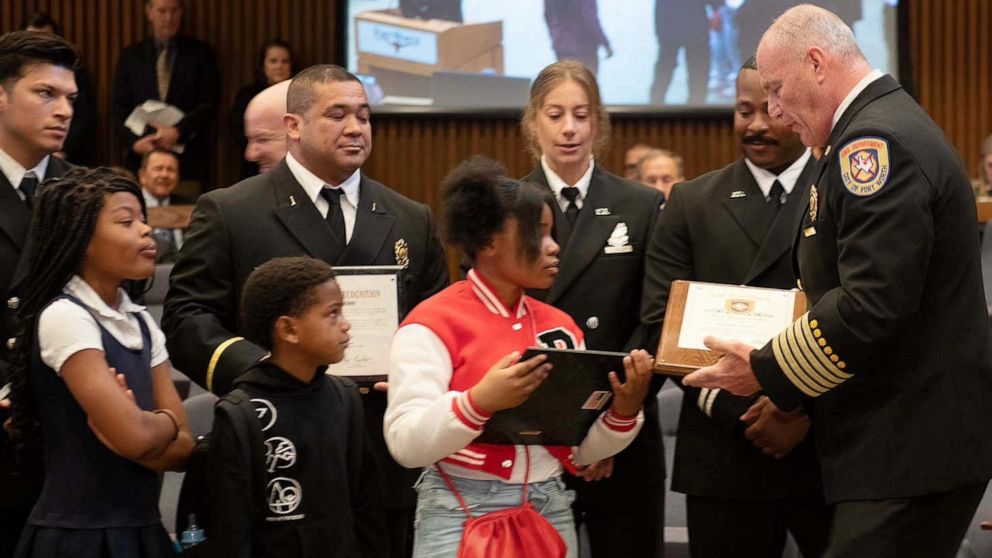 In a remarkable act of courage and quick thinking, 12-year-old Jaziyah Parker from Fort Worth, Texas, became a true hero when she saved her family from a dangerous situation. Jaziyah's keen observation and immediate action prevented a potential tragedy from unfolding.
One day, while Jaziyah was at home, she noticed something was wrong. Her mother and younger brother began to feel sick and lose consciousness. Jaziyah didn't panic but instead sprang into action. She grabbed the phone and dialed 911, desperately seeking help. In the recording of the 911 call, Jaziyah can be heard saying, "Something wrong with my mama. Can you hurry up and come?" Her plea for assistance was a crucial step that would ultimately save her entire family.
Little did Jaziyah know, her family's home was filling up with a silent but deadly gas called carbon monoxide. This odorless and colorless gas can be extremely harmful and even fatal when inhaled. But Jaziyah's sharp instincts and timely call for help prevented a tragic outcome. Her actions ensured that her family received the necessary assistance in time.
The Fort Worth Fire Department recognized Jaziyah's bravery and quick thinking during a special ceremony held on May 23, 2023. The firefighters honored her for her heroic act, commending her for the bravery she displayed in a challenging situation. Jaziyah's actions exemplify the importance of staying calm and taking action during emergencies.
Carbon monoxide poisoning is a serious concern, as it can occur in any home due to faulty appliances, heating systems, or ventilation issues. This incident serves as a reminder for everyone to have carbon monoxide detectors installed in their homes and to be aware of the signs and symptoms of poisoning. Symptoms such as dizziness, headaches, nausea, and confusion should never be ignored, as they could indicate carbon monoxide exposure.
Jaziyah's story is an inspiration to us all. Her courage and quick response saved her family from a potentially fatal situation. She serves as a shining example of how even young individuals can make a significant impact and help those in need. Her actions remind us that heroes can emerge at any age, and we should always be prepared to lend a helping hand in times of crisis.