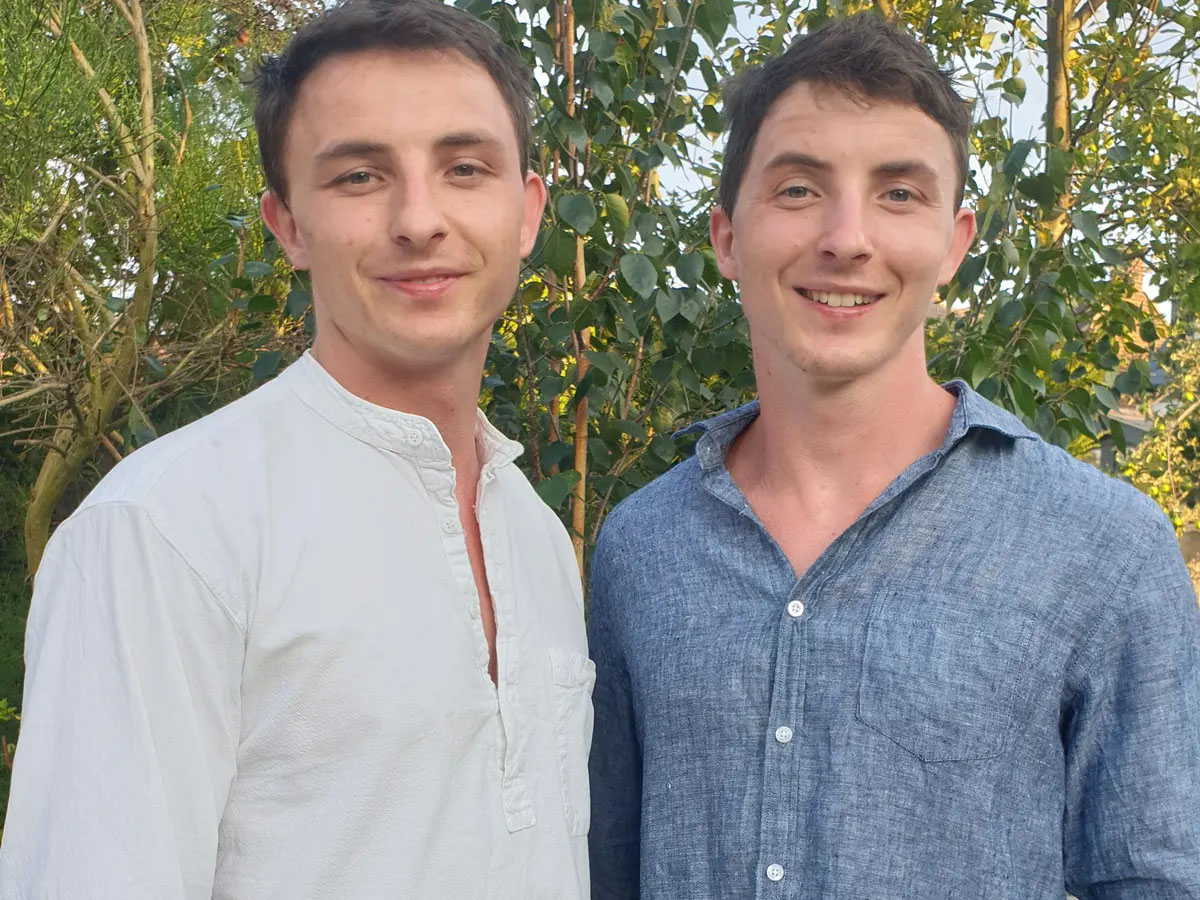 Twins Create a Breakthrough Brain Injury App
Twins have been known to achieve amazing things together, which is why research oftentimes tends to be focused on longitudinal studies of twins and how they go through life. In the case of Ellis and Luke Perry, both were on the path to achieving great things. They had already achieved big accomplishments in engineering and were studying the discipline at Oxford. However, during their time at University, Luke fell off a balcony, hitting his head in the fall. That resulted in a serious brain injury that was expected to be fatal within days. The pressure from the damage and swelling resulted in a part of Luke's skull being removed temporarily until the swelling had been reduced. Ultimately, Luke was physically repaired, but his nervous system had been shattered. The doctor's prognosis was grim.
However, amazingly, Luke survived. Even more impressive, he recovered enough that he now expects a decade later to be an athlete in the Paralympic Games. The credit to Luke's recovery is clearly rooted in his tenacity and willingness to live. And, what has also helped quite a bit has been a company named Neumind.
Ellis was able to develop his app enough that it gained the attention of the British government, and that turned into seed money to get started further to the tune of 250,000 British pounds. From that launching point, Ellis was able to fully develop a working prototype, expanding his testing base to 450 working testers. Luke was one of them. The success of the app and work continues to be recognized; Ellis won yet another award for an additional 50,000 in funding via the Young Innovators Next Step program.
While Luke and Ellis obviously would change how life has dealt them their cards, there is no question that Luke's fall was a critical turning point in both their lives. Luke's persistence at recovery drove Ellis to do more himself, and that became the catalyst for Neumind's establishment and growth as a company as well.
Ellis' focus became targeted on using technology to help Luke recover. This was in response to the reality that most brain injury patients get little in the way of long-term support for a life of rehabilitation. Instead, they get about 10 weeks of response, and then patients are left to family, spouse, friends' or last resort care facilities. Neumind became a dedicated project to do more for Luke and others suffering from acquired brain injury, or ABI. Neumind's app, Alfred, which is named after the butler in Batman lore, became the key product focused on helping neurological healing and training.
The latest funding award will allow Ellis and Neumind to go further with their development, pushing the boundaries of what the Alfred app can provide. And that means an amazing frontier of cognitive processing, machine learning and healing assistance.
Safe Haven for Pets Who's Owners Enter Rehab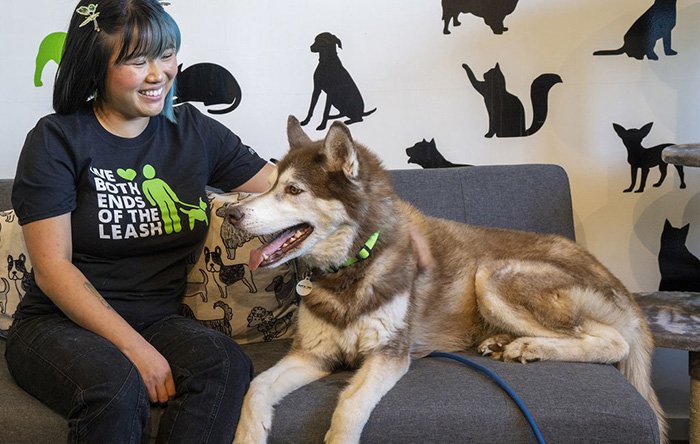 No pet owner likes to leave their pets for extended periods, no matter the reason for leaving. It's no different for people who may have drug or alcohol issues and might need to go for rehabilitation.
Not knowing who to leave the pet with or the level of care it will receive can lead to anxiety. However, there's a new resolve for people faced with that situation. Read on…
Bella was skeptical as she put her head up from inside the carrier she was being transported on to the boarding house.
A volunteer massaged the little black-and-white cat's hair to calm her fear of the dogs barking at the boarding facility's back.
The cat goes by the alias Bella since her owner, who's dealing with a tough time at home, wants to keep her cat's real name a secret. Pets in need of emergency shelter can stay with a foster family at Ruff Haven Crisis Sheltering, which provides short-term, no-cost accommodation for animals whose owners are homeless or fleeing domestic abuse.
Odyssey House, Utah's largest integrated addiction treatment center, and the foundation have just teamed up to offer three months of no-fee pet lodging to those who need it most.
"This is truly person-based, like person-led," said Beth Henry, Ruff Haven's foster coordinator. Pets are returned to their owners once treatment is complete and they have achieved a sense of security and well-being.
Enrollment and documenting of the owner's present status, followed by a brief examination of the pet (weight and overall health), immunizations, and ensuring that the animal is either fixed or is scheduled to be treated, are the first steps in the process of adoption.
The pet then gets connected with a foster home, and the owner receives weekly SMS updates on the progress of their animal. When a client and their pet are apart, Ruff Haven's fosters send videos and pictures of the pet to the client.
Several clients have the option of having their dogs dropped off for the Dogs All Day program by their foster parents, and their owners can come to meet them.
Henry stated, "It's a terrific confidence boost for them." In some cases, dogs are kept at the Dogs All Day center since their owners prefer to be able to visit them every day… It's rare for them to be greeted by their loved ones every single day. The stress of living with a cat is very hard on them.
In a press release, Adam Cohen, CEO of Odyssey, stated that pets can be a motivation for people to stay in difficult situations because they are worried about how their animals will be cared for if they are not there.
However, Ruff Haven Crisis Sheltering, which launched in June 2020, has already aided 320 families and almost hundreds of animals since then.
Owners often worry that they'll forget their pets during this time, but "the pets don't ever forget their owner," according to Kristina Pulsipher, the executive director at Ruff Havens. We do this for the reunions. And many of our former clients are now either volunteers or foster parents for us.