Try Not to Smile When Looking at This Dogs Stunt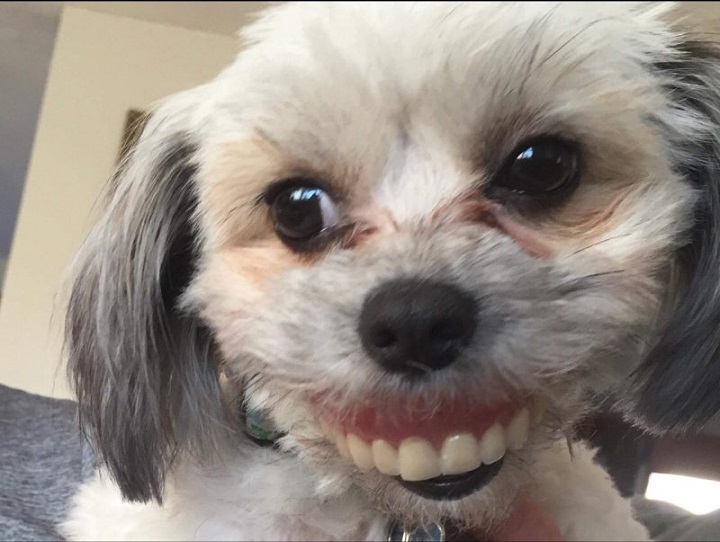 It is no secret that pets live to make us happy. They do just about anything they can manage to make sure we are not only happy with them, but happy in general. One pet, a Shih Tzu and Chihuahua mix named Maggie is no strange to trying to make her humans smile. Maggie belongs to Eunice and her father, who love to share photos of their perky pup on the social media platform, Twitter.
Maggie is known for her cute poses, her hilarious antics, and her adorable photos featuring the pup in sweaters, funny costumes, and more. She is certainly an adorable little lady that makes all her followers smile each and every day.
Maggie has long been known for her cute looks and her trouble making ways, earlier this month however, she tried a new trick that did a little more than make her humans happy. The father of this pup wears dentures, and as dentures will do, they started to bother him. As a habit, Eunice's father began taking his dentures out at nap time and when they truly started to bother him to give his mouth a break and to make sure he was able to rest.
He always took the time to place them within reach so he could quickly get them back as needed. If you know how mischievous small dogs can be, you probably know this story is headed. One day when he woke up from his nap and reached for his dentures however, they were nowhere to be found. He got up quickly and started searching for his teeth to no avail. Not long after he started his search however, he found the culprit.
Tiny little Maggie has taken his teeth and put them in her own mouth creating a smile like no other. While we are sure she didn't mean to create this adorable and slightly terrifying smile, the fact that she was able to fit the teeth in her mouth is impressive. Maggie created a new smile for herself similar to some of the most hilarious cartoons we see today. Some might feel that this is a scary sight to see, but big teeth in a tiny pup's mouth is actually quite comical.
Her humans quickly snapped a photo and added to Twitter to show their followers just what the pup looked like with her new, stolen smile. There is no telling how Maggie got the massive teeth into her tiny mouth, or how she managed to get them positioned properly, but the result is certainly hysterical.
There was no mention of whether or not the teeth were damaged or if the pup was hurt in any way but we are sure that she was fine since her humans love her so much. Funny stories like this are a great way to uplift your day and to really get a good laugh when you think about it. Though she was cute enough without the false teeth, she certainly was that much cuter and that much more amusing with them.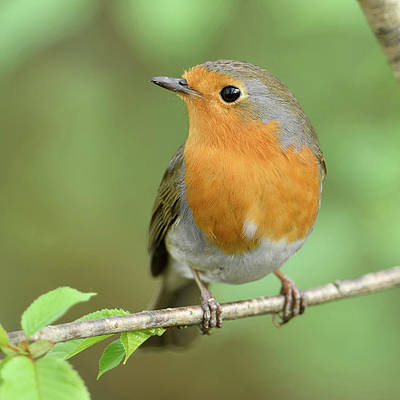 The color peach is most associated with the fruit of the same name. Apart from the fruit and a few flowers, the color peach is not commonly found in nature. There are certainly very few animals that have any shades of peach. However, there is one breed in birds that do display the color peach on its chest. The Eurasian Bullfinch is a small-size but bulky looking bird that is native to Europe and certain regions of Asia. Their range of travel is estimated to be around ten million square kilometers. Their preferred habitat parks, gardens, hedges, trees, and agricultural areas. They get their name from the bull-shaped head. Parts of the upper body are colored grey while the feathers are a mixture of black and white. The legs and feet are pinkish-brown in color. Juvenile bullfinch birds have the same shape as adult birds but they don't have the same colors. The young ones are mostly grey and brown.
For breeding purposes, the Eurasian Bullfinch nests in tall bushes. They lay about 4-7 eggs. The chest is often mistakenly described as red, but it is as peach as it gets. The males have brighter colors, while the females have a slightly beige color on their chest. Their unique color makes them easily recognizable from other birds with similar size and shape. Although the bird has a bulky shape, it is considered a small to medium-sized bird.
They are social creatures and are often found in pairs or groups. They are mostly found busy looking for seeds. Only 10% of BTO Garden BirdWatch gardens have the Bullfinch. Their shy and reclusive personality makes them a rare bird to fine. Although they mostly eat seeds, for their young ones do they occasionally feed on insects. Initially, they were mostly found in woodlands but have now slowly moved to gardens too. Although they migrate during winter months, mostly they stay in the same spot throughout their lives. If you are looking to spot one, try to look for them in a suburban garden with scrubs or thick hedgerows. They prefer to find a thick cover for the nests. As food supply has become more scattered, it has forced the bullfinch to travel more often.
There are reclusive in personality and shy away from human contact. During colder months, they migrate to southern regions of Europe and Asia. Their diet mostly consists of seeds from plants such as ash, elm, and nettle. Their liking for flower buds made them be considered as a pest of fruit trees. Although they are not considered to be an endangered species, their population has seen a decline due to the loss of arable weeds and new agricultural practices.
One of the unique features of the Eurasian Bullfinch is its ability to store seeds in a small sac at the bottom of their mouths. This feature is useful when they have to bring back seeds from long distances for their young ones. Amongst the finch species of bird, the Bullfinch is the only bird that has evolved into adapting this remarkable sac in the mouth.
Another stunning feature of the Eurasian Bullfinch is their singing ability. They have a beautiful soft and subtle call. When the male seeks to attract the females, it uses a soft tone mostly audible to other bullfinch birds only. The call from the male is a polite descending set of notes, repeated at specific intervals. The bullfinch is also skillful in mimicry and is popular birds to keep as pets. They are even able to follow tunes played to them.