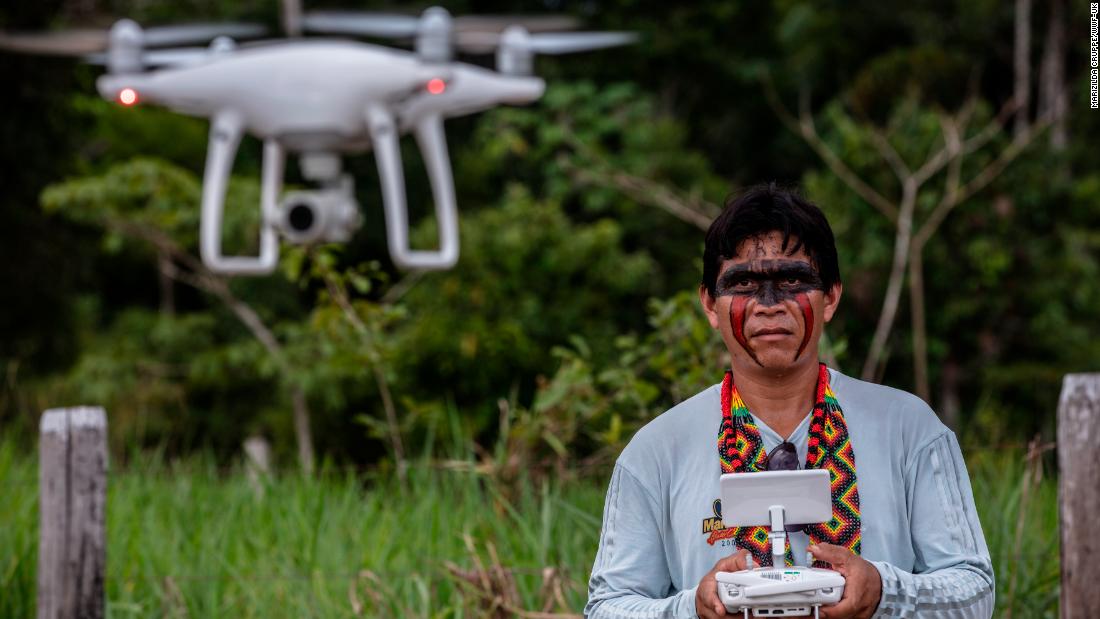 Tribes in the Amazon Excited to Protect the Rainforest With Advanced Drones
You don't have to be a dyed-in-the-wool environmentalist to understand that illegal logging and deforestation are enormously damaging to the planet and our environment. While we see attempts at restraining deforestation and illegal logging in many countries, some places have been less-than-lucky. In fact, we can point to one of the most important natural areas on the planet for a prime example of abuses against indigenous tribes the land that they call their home.
Let's take a trip over to the Amazon Rainforest to explore how the WWF and the Kaninde Ethno-Environmental Defense Association are working together to fundamentally change the complexion of the Amazon Rainforest, the realities of illegal logging, and how indigenous tribes are fighting for their rights the entire way.
The Amazon Rainforest had shrunk by an incredible 519 square miles in the month of July 2019 alone. Since then, analysts have estimated that more than 20k square miles of Amazonian rainforest are eradicated every year due to existential threats from climate change, deforestation, and illegal logging. This is particularly problematic in Rondonia, a state in Western Brazil that has decided to fight back against the damage being done to the environment.
In the state of Rondonia, five indigenous tribes are working together as one in alignment with anthropologists, specialists, foresters, and biologists. Their goal is to create a Defense Association for the environment that utilizes not just civil activism, but also elite new technology to track and condemn poachers and illegal loggers. Thanks to the Kaninde Ethno-Environmental Defense Association, tribes have been able to use HD drones to log the GPS coordinates of illegal sites, including nut tree stands which are particularly valuable in Brazil. The Uru Eu Wau Wau tribe has even utilized GPS technology to stop poachers from attacking and harvesting vulnerable animals such as the harpy eagle.
The harpy eagle is considered a neotropical subspecies of the eagle. Known in North America as the American Harpy Eagle, this bird is considered one of the most powerful and largest of raptors in the entirety of the rainforest. Continued poaching and deforestation have put this wondrous animal on the backburner, leading potentially to the destruction of their species. Poachers in the Amazon have used the forest to track these birds and poach them for their own purposes.
While poaching is a huge issue within the Amazon, a bigger problem has been the illegal logging and wildfires that have been so widespread over the past two years. Wildfires have turned ranches and forest to ash, leaving behind pastureland left for farmers to take advantage of while leaving the rainforest to burn.
Felipe Spina Avino is a conservation analyst for WWF-Brazil and it has been through her work that drone-training has risen in the region. Avino has helped to pioneer the drone-training program that has helped indigenous groups to track these issues while utilizing their ancestral knowledge of the region to protect it from outsiders. Avino would go on to explain that the footage captured via drone would be sent along to authorities where pressure can be brought from the top-on-down to the poachers and illegal harvesters.
The drone project that Avino has helped to cultivate costs less than $2,000 for all of the equipment and training that a group needs. Through programs like this, tripes like the Uru Eu Wau Wau are finally getting back some measure of power over their land, their history, and the future of their ancestral home. The COVID-19 pandemic has only furthered the challenge that the drone project has undertaken, but success has already been shown in areas around Brazil!
Tony the Plant Man Grows Very Expensive Plants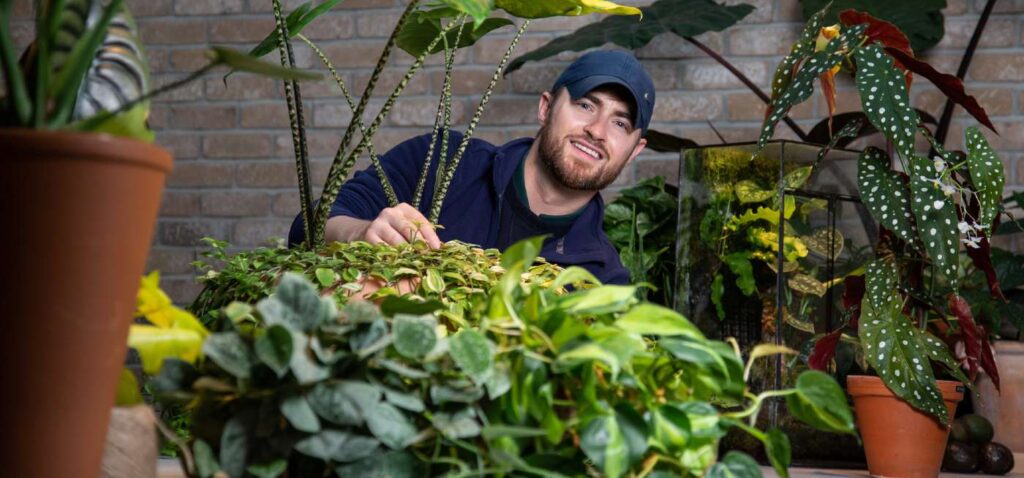 A Briton has quietly created his own Garden of Eden in his home, including one plant that is so rare, it could easily command almost $16,000 for one leaf. The botanist extraordinaire is a fellow named Tony Le-Britton.
Tony is, like many geniuses, a bit odd and extremely dedicated to his work. He's so committed to plants and growing them, an entire room of his home is an indoor jungle, complete with a personal greenhouse and environment control to help support the kind of plants he is able to bring to full fruition. Tony's collection, however, isn't the typical plant collection one gets from seeds at the local hardware store or plant farm. His focus is on growing some of the world's most uncommon and rare plants altogether. In fact, some of his flora are so rare, plant scientists and researchers around the world would love to spend a day with Tony simply examining his plants. He even has some plants that the scientific folks thought was completely gone and no longer alive, i.e. extinct.
Plant-growing, however, was not Tony's only career. As it turns out, he's quite adept as a photographer as well, having enjoyed a professional career producing images of hair and beauty. However, given how much his plants are in demand now, it's pretty clear his plants will also take care of him too financially. Just the leaves alone versus the entire plant has the financial capacity to provide him a living income.
The most valuable plant that Tony has in his greenhouse is known as a Rhaphidophora Tetrasperma Variegata. This particular plant is different version from a far more common plant that could be bought anywhere. Because it is a genetic mutation, an anomaly that has occurred due to a genetic change that occurred at the DNA level, it is extremely rare and practically impossible to find elsewhere. As a result, even samples of the plant are in high demand for collection or study or both. At the time of the interview, Tony had three orders on standby for just a leaf with a hefty price tag of $12,000 British Pounds. Of course, just taking leaves off the plant willy-nilly could kill it. So he has a waiting list, and the plant is literally growing money for him.
The above said, Tony has other plants in his stable as well. He is also a cultivator of an extremely rare Monastera sp Bolivia, a plant that has no complete documentation from a research or botany perspective. Tony was lucky enough to score a small stem, and he's since been able to grow the plant to a tremendous size. The size and robust nature of the plant is so unique, Tony's is constantly getting request for photographs of the plant for reference.
Another flora sample that was generally thought to be extinct in the wild is the Begonia Chloristica. Again, finding one with a collector in Europe, Tony was able to get another sample and grow is own version in his personal greenhouse in England.
The plant-growing interest, zeal, skill and hobby came from his grandparents, according to Tony. As a boy, they would spend a lot of time in the grandparents' garden. When they didn't have their hands in the soil, the boy and his grandmother would watch "Gardener's World" on the TV.
In short, Tony is a working plant genius. He's learned his skill and expertise in practice, trial and error, and 25 years of hands-on work. And, one notable trick is that he doesn't over-care his plants. In fact, many times, he lets the plants take care of themselves, which in fact allows them to grow stronger and self-sufficient to an extent. After all, Tony still controls and maintains the greenhouse with temperature, humidity and the light levels.
Most importantly, however, Tony enjoys what he does, which also makes a huge difference in his success. He has created an amazing collection of flora that nobody else would otherwise know exists, and it's his achievement.