Touching Reunion of Cat with Owner After Over a Decade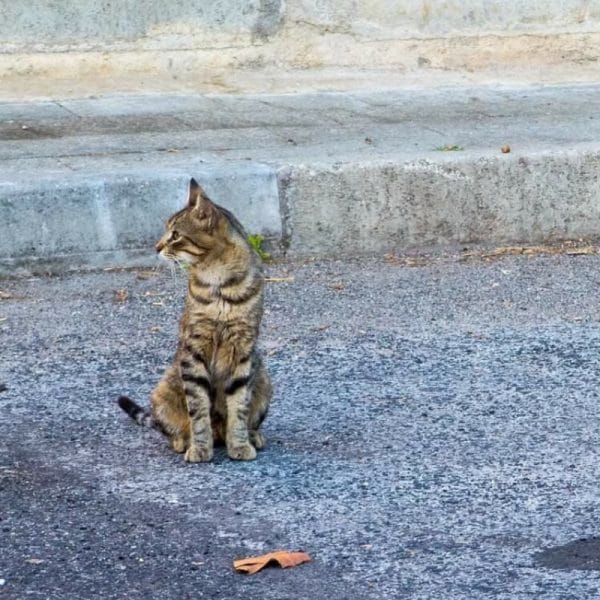 One of the hardest things for a pet owner is finding out that their fur baby is lost. Whether the cat or dog accidentally got loose at the park or ran away from the backyard, it can be frightening and saddening to think that your fur baby is lost out in the big world. It is hard to stop thinking about whether or not they have enough food, clean water, or a safe roof over their head wherever they are. You never know if you will have the heart-warming reunion that you see in cute YouTube videos, but you always keep hope in your heart. But the longer you go without such a reunion, the hope slowly fades. After several months or years, it is easy to lose hope altogether. Fortunately for this cat owner, she got to have her miracle reunion. It just took 11 years for her to get it.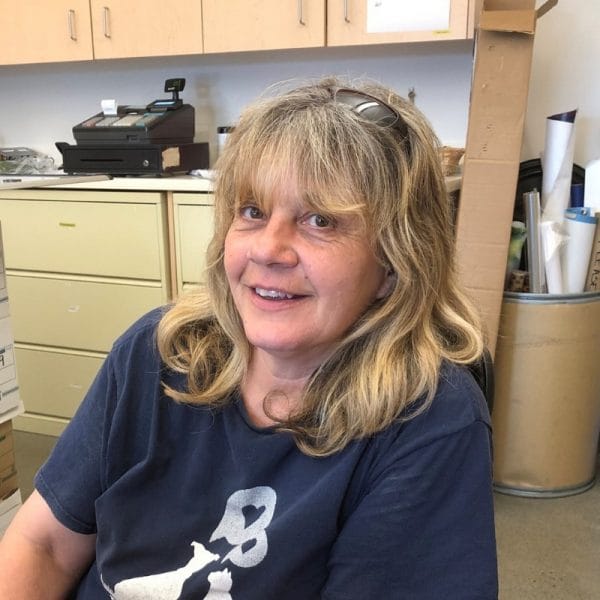 Maggie Welz was heartbroken when she was separated from her cat, Tiger, when he was just three years old. When someone was visiting her house, they opened the front door, and Tiger ran off and never came back. After worrying sick about Tiger for a year, Maggie and her family had to move to a new location. Luckily they moved just 10 houses down from their last house, where they had last seen Tiger. They asked the new owners of their previous home to look out for Tiger, in case he ever came back. Unfortunately Tiger never found his way back to his old house.
Tiger made himself a regular in a neighborhood after being lost for almost a decade. He would always go about his business but was too nervous to become friends with any of the humans around, though he sometimes enjoyed visiting their houses. One woman, Carol O'Connell, was interested in helping Tiger. Carol is a staff member of the Dutchess County Society for the Prevention of Cruelty to Animals (SPCA). She cared so much about this one cat, that she worked on building his trust for three years.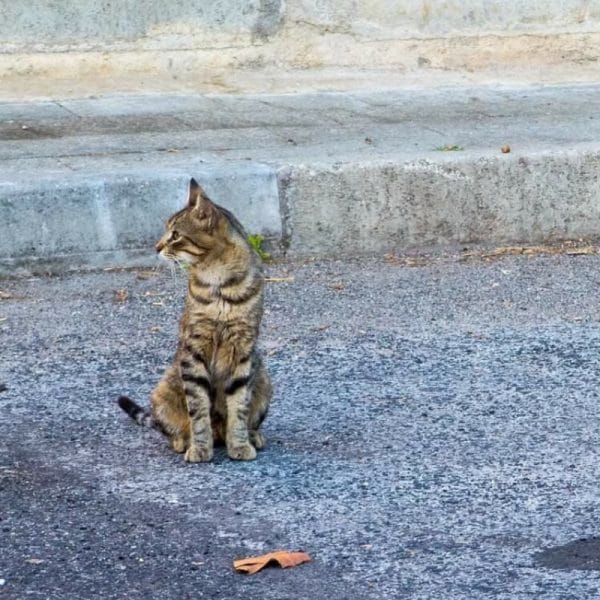 Eventually, she was able to get close enough to gain enough trust to get close to him. She then borrowed the SPCA's microchip scanner to see if Tiger had a family. With the microchip found in Tiger, Carol was able to find out who Tiger's family was. After contacting Tiger's family, Carol was told that Tiger had been missing for 11 years! Because of Carol's persistent effort, Tiger gets to spend the rest of his years with his loving family. Tiger's human mom said, "I have no idea where he was for the years in between, I'm sure he could tell us many tales, but the thing is that he is now home with us and he will be with us for the remainder of his life."
The world is a better place with people like Carol in it. Losing a pet is like losing a family member, and it is devastating to think that you will never get to see your loved one again. No one should have to feel the pain of missing their pet, having no idea what could have happened to him or her. Thanks to Carol and her unstoppable effort to find out the story of the seemingly stray cat who roamed her neighborhood, Tiger gets to spend the rest of his life at home with his loving family. It is sad that it took 11 years for Tiger and his family to be reunited, but it truly is a miracle that they got their happy ending.
UC-Boulder issues warning for badger sighted on campus, students find the warning hilarious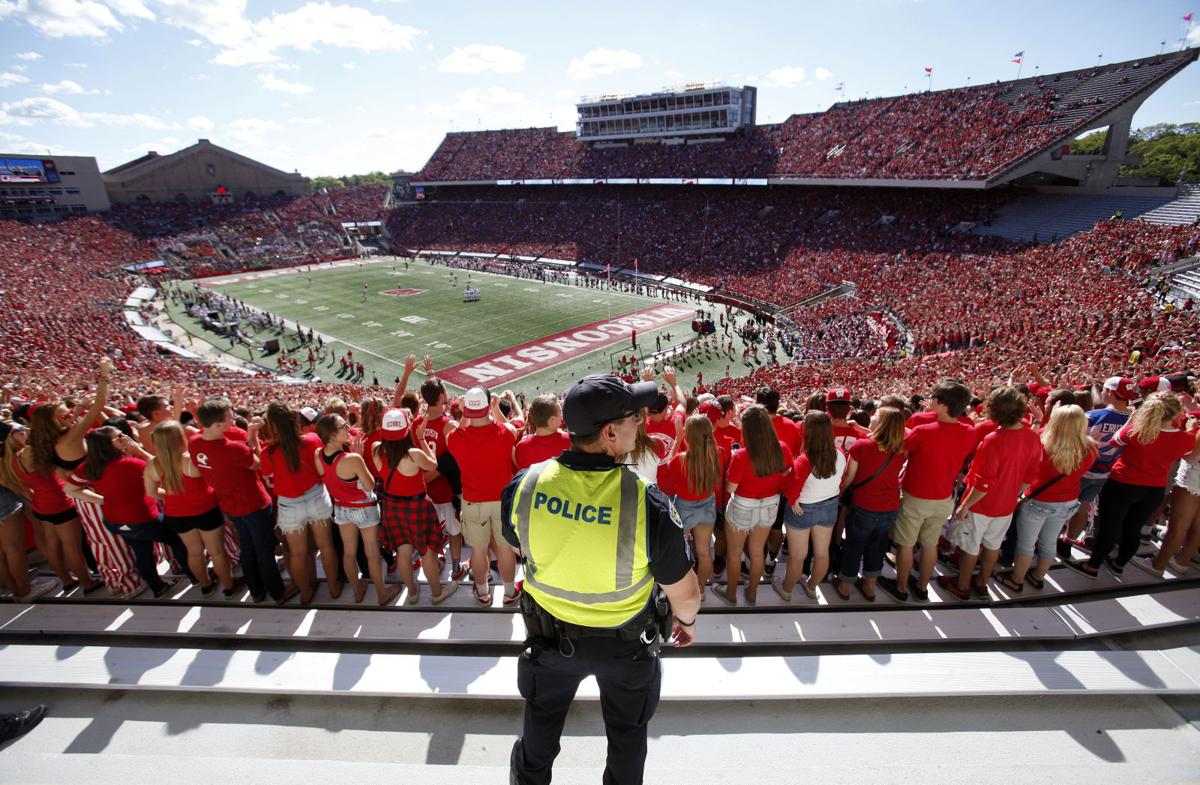 An official warning or statement by your university should be taken seriously and the instructions must be followed. This is true in almost every situation, except if the warning is about a little badger roaming around a university. The University of Colorado, in Boulder, recently sent out a warning to all its students to watch out for a badger sighted on campus. The warning asked the student to stay clear of the badger as it can be extremely dangerous. The students were also asked to contact the authorities through the listed phone number so that authorities can locate and catch the badger.
Understandably, the university issued the warning as it may not be common to have a badger on campus. However, students were not concerned about a badger on campus. Most students found the warning as funny. Some even made fun of the University for issuing such a silly warning. There were a lot of comments on social media and online university forums. The University of Wisconsin, a rival of the University of Colorado, took the opportunity to make fun of what they thought was a ridiculous warning. They replied to the warning by posting: "Badgers are ferocious, can confirm. Will call em' back to Wisconsin".
The University of Colorado got the wildlife state officials involved to safely handle the situation. The animal was last sighted on the stairs along Broadway St, near Henderson Building. The badger was able to evade the authorities, who asked for help from the students to locate the sneaky animal. The officials were not too concerned about not being able to catch the animal. They said that badgers were not dangerous and are usually very elusive creatures. The wildlife officials state that badgers are often group together in Estes Park. They are not predatory animals and would not go after people until and unless they are provoked.
The campus representative was of a different option and though badgers can be dangerous and that was the reason why the university thought it was necessary to warn the students. The university was not concerned about being ridiculed. For them, the safety of the students and staff is of the highest importance. They wanted the wildlife officials to safely catch the animal and release it in its natural habitat, away from the campus.
The campus later clarified that while badgers may not be rare for the state of Colorado, they are usually not spotted on campus. The fact that the badger was not its natural habitat, made the university officials wary of the badger. They believed it could be possible that the badger might react violently when approached by students or staff. The university was glad no one got hurt and the student found it amusing. The university and student are ready to move on from the episode, but he folks at University of Wisconsin might not let them forget it so quickly
The American badger is a small flat-bodied animal, known for being its grumpy attitude. Typically, about 2 feet long and weighs less than 25 lbs. They are adept at digging and have sharp claws. When threatened, they can get violent. Their shovel-like claws, strong jaws, and sharp teeth have all the power needed to rip apart prey. Mice, prairie dogs, and birds are the favorite prey for badgers.
The population of badgers is not under a threat but is declining Agriculture and urban expansion have let to shrinking habitat for badgers. This is probably why more badgers are being spotted in urban locations. According to national geographic, the poisoning and shooting of prairie dogs have also contributed to the decline of badgers.