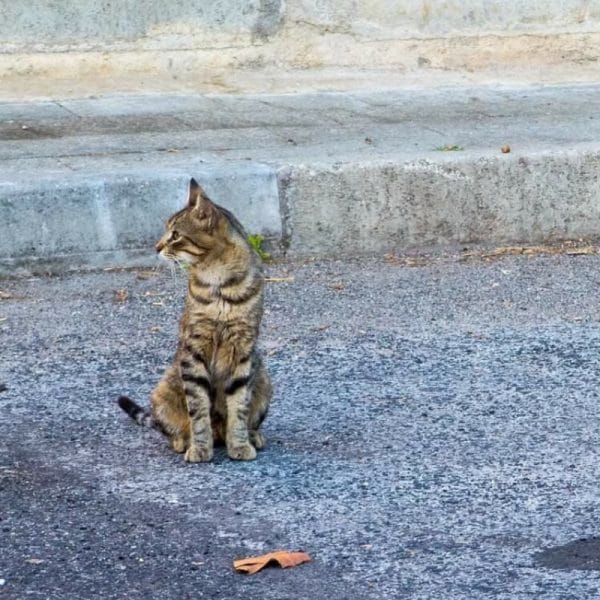 Touching Reunion of Cat with Owner After Over a Decade
One of the hardest things for a pet owner is finding out that their fur baby is lost. Whether the cat or dog accidentally got loose at the park or ran away from the backyard, it can be frightening and saddening to think that your fur baby is lost out in the big world. It is hard to stop thinking about whether or not they have enough food, clean water, or a safe roof over their head wherever they are. You never know if you will have the heart-warming reunion that you see in cute YouTube videos, but you always keep hope in your heart. But the longer you go without such a reunion, the hope slowly fades. After several months or years, it is easy to lose hope altogether. Fortunately for this cat owner, she got to have her miracle reunion. It just took 11 years for her to get it.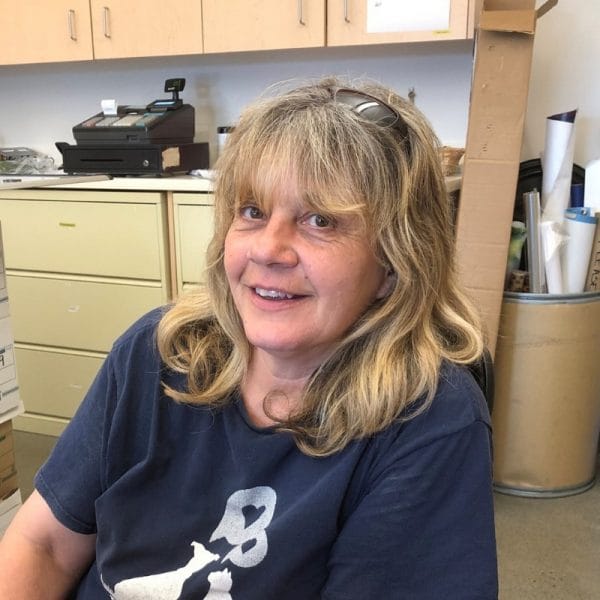 Maggie Welz was heartbroken when she was separated from her cat, Tiger, when he was just three years old. When someone was visiting her house, they opened the front door, and Tiger ran off and never came back. After worrying sick about Tiger for a year, Maggie and her family had to move to a new location. Luckily they moved just 10 houses down from their last house, where they had last seen Tiger. They asked the new owners of their previous home to look out for Tiger, in case he ever came back. Unfortunately Tiger never found his way back to his old house.
Tiger made himself a regular in a neighborhood after being lost for almost a decade. He would always go about his business but was too nervous to become friends with any of the humans around, though he sometimes enjoyed visiting their houses. One woman, Carol O'Connell, was interested in helping Tiger. Carol is a staff member of the Dutchess County Society for the Prevention of Cruelty to Animals (SPCA). She cared so much about this one cat, that she worked on building his trust for three years.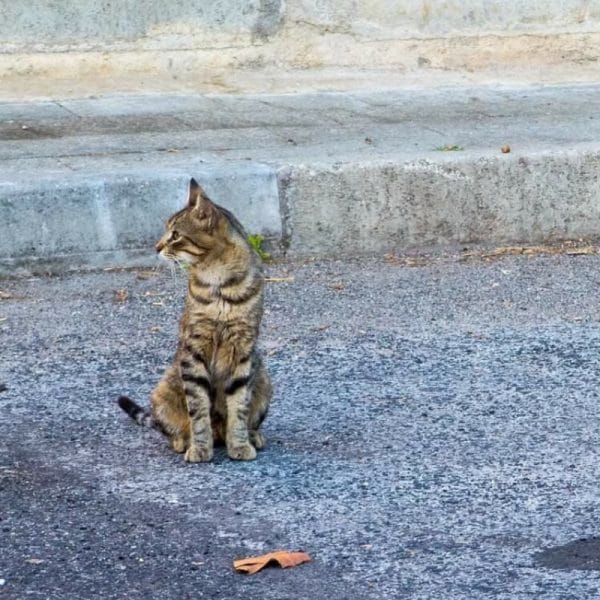 Eventually, she was able to get close enough to gain enough trust to get close to him. She then borrowed the SPCA's microchip scanner to see if Tiger had a family. With the microchip found in Tiger, Carol was able to find out who Tiger's family was. After contacting Tiger's family, Carol was told that Tiger had been missing for 11 years! Because of Carol's persistent effort, Tiger gets to spend the rest of his years with his loving family. Tiger's human mom said, "I have no idea where he was for the years in between, I'm sure he could tell us many tales, but the thing is that he is now home with us and he will be with us for the remainder of his life."
The world is a better place with people like Carol in it. Losing a pet is like losing a family member, and it is devastating to think that you will never get to see your loved one again. No one should have to feel the pain of missing their pet, having no idea what could have happened to him or her. Thanks to Carol and her unstoppable effort to find out the story of the seemingly stray cat who roamed her neighborhood, Tiger gets to spend the rest of his life at home with his loving family. It is sad that it took 11 years for Tiger and his family to be reunited, but it truly is a miracle that they got their happy ending.
Grandpa Rudy Noorlander's Remarkable Recovery After Grizzly Bear Attack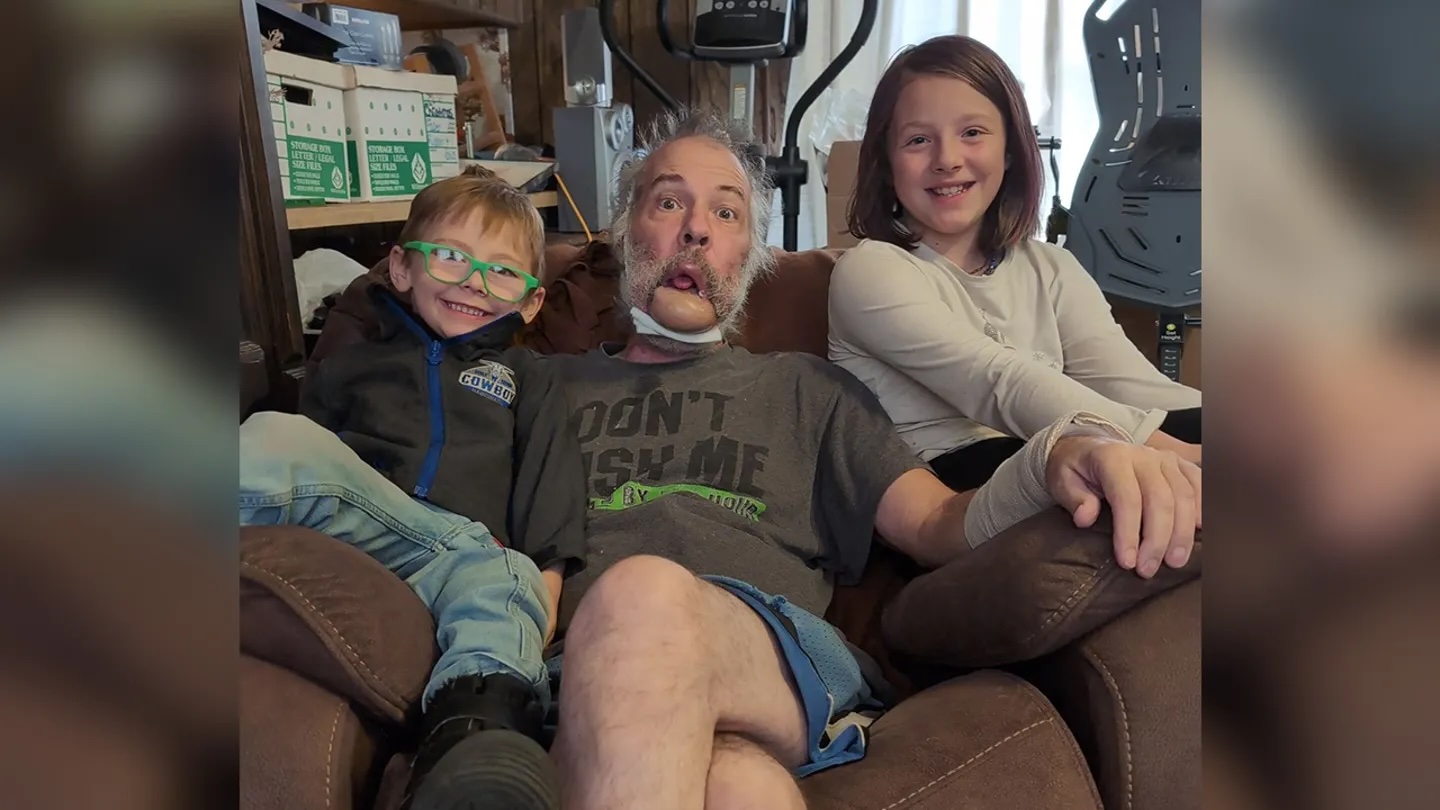 In the rugged wilderness of Montana, a brave 61-year-old man named Rudy Noorlander faced a terrifying encounter with a 9-foot-tall grizzly bear that left him with a ripped-off jaw. Despite this harrowing experience, Rudy's indomitable spirit and determination to recover have amazed his family and community.
On September 8th, while helping a father and son track a shot deer in Custer Gallatin National Forest, Rudy unexpectedly crossed paths with the massive grizzly bear. In a moment of sheer surprise, the bear attacked him, resulting in what Rudy humorously described as the "most disgusting French kiss of his life." The bear tore into his lower jaw, leaving Rudy in a life-threatening situation.
Recalling the traumatic incident, Rudy shared that the attack happened so quickly that he couldn't deploy his bear spray in time, and a misfire from his gun further complicated the situation. Desperate to fend off the bear, Rudy resorted to using his hands, but the grizzly clamped onto his lower jaw with incredible force. Despite the unbearable pain and the bear's rancid breath, Rudy valiantly fought for his life.
Miraculously, Rudy survived the ordeal, and he is expected to make a full recovery. Reflecting on the incident, he acknowledged that there were things he could have done differently to change the outcome, but he remains optimistic about the future. Supported by his family, including daughter Ashley, Rudy jokingly declared that he's going to be "like Rambo out there" in the Montana wilderness.
Despite facing one of the most challenging moments of his life, Rudy Noorlander maintains a positive and resilient attitude. Describing him as the "most positive person" she knows, Ashley praised her father's will to live and his fighting spirit. Rudy, a Montana native, owns Alpine Adventures, a snowmobile rental shop in Big Sky, and the incident has strengthened his connection with family, God, and personal growth.
With unwavering faith, Rudy believes that there is a purpose for his survival, and he plans to share his story through church devotionals and inspirational talks. He sees the attack as a turning point that has guided the rest of his life's journey.