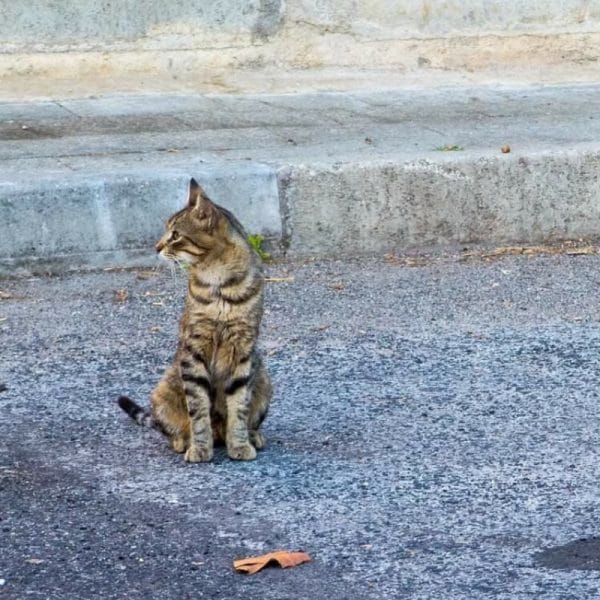 Touching Reunion of Cat with Owner After Over a Decade
One of the hardest things for a pet owner is finding out that their fur baby is lost. Whether the cat or dog accidentally got loose at the park or ran away from the backyard, it can be frightening and saddening to think that your fur baby is lost out in the big world. It is hard to stop thinking about whether or not they have enough food, clean water, or a safe roof over their head wherever they are. You never know if you will have the heart-warming reunion that you see in cute YouTube videos, but you always keep hope in your heart. But the longer you go without such a reunion, the hope slowly fades. After several months or years, it is easy to lose hope altogether. Fortunately for this cat owner, she got to have her miracle reunion. It just took 11 years for her to get it.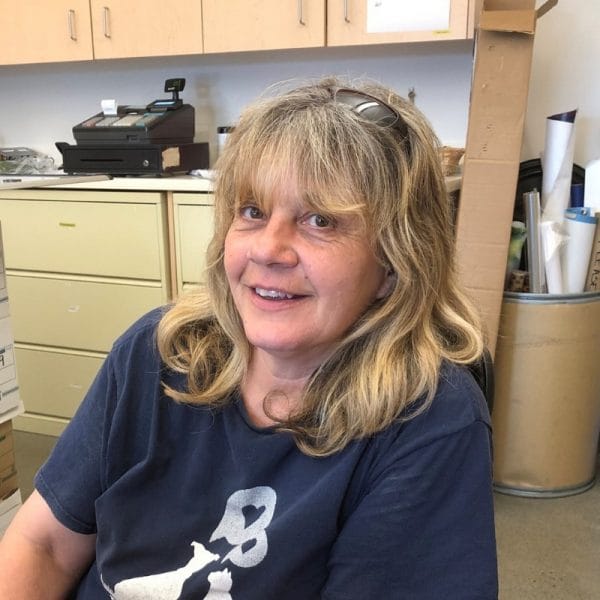 Maggie Welz was heartbroken when she was separated from her cat, Tiger, when he was just three years old. When someone was visiting her house, they opened the front door, and Tiger ran off and never came back. After worrying sick about Tiger for a year, Maggie and her family had to move to a new location. Luckily they moved just 10 houses down from their last house, where they had last seen Tiger. They asked the new owners of their previous home to look out for Tiger, in case he ever came back. Unfortunately Tiger never found his way back to his old house.
Tiger made himself a regular in a neighborhood after being lost for almost a decade. He would always go about his business but was too nervous to become friends with any of the humans around, though he sometimes enjoyed visiting their houses. One woman, Carol O'Connell, was interested in helping Tiger. Carol is a staff member of the Dutchess County Society for the Prevention of Cruelty to Animals (SPCA). She cared so much about this one cat, that she worked on building his trust for three years.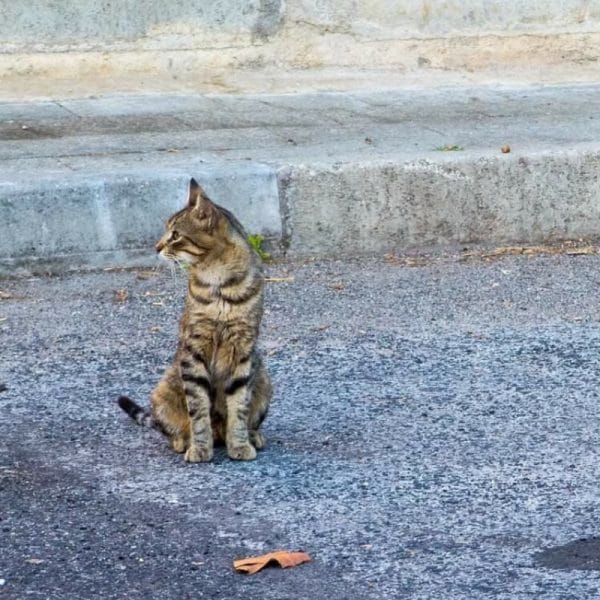 Eventually, she was able to get close enough to gain enough trust to get close to him. She then borrowed the SPCA's microchip scanner to see if Tiger had a family. With the microchip found in Tiger, Carol was able to find out who Tiger's family was. After contacting Tiger's family, Carol was told that Tiger had been missing for 11 years! Because of Carol's persistent effort, Tiger gets to spend the rest of his years with his loving family. Tiger's human mom said, "I have no idea where he was for the years in between, I'm sure he could tell us many tales, but the thing is that he is now home with us and he will be with us for the remainder of his life."
The world is a better place with people like Carol in it. Losing a pet is like losing a family member, and it is devastating to think that you will never get to see your loved one again. No one should have to feel the pain of missing their pet, having no idea what could have happened to him or her. Thanks to Carol and her unstoppable effort to find out the story of the seemingly stray cat who roamed her neighborhood, Tiger gets to spend the rest of his life at home with his loving family. It is sad that it took 11 years for Tiger and his family to be reunited, but it truly is a miracle that they got their happy ending.
The little boy shares a special moment with a police officer during a protest rally for George Floyd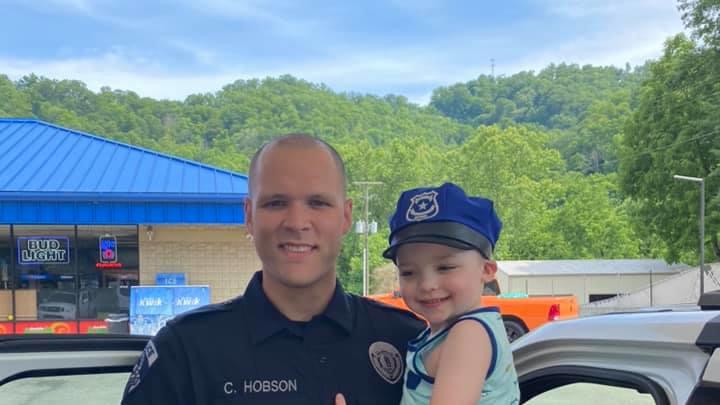 The ruthless killing of George Floyd has caused a thunderous uproar and rage throughout the world. In Winston-Salem, NC, hundreds of people gathered to protest against the killing of Floyd. They took to one knee for 8 minutes and 46 seconds that is the exact length of time former police officer Derek Chauvin had shoved his knee onto Floyd's neck which resulted in Floyd's death. The killing of George Floyd has become a symbol of injustice not only in American society but throughout the world. "Say no to racism" has been the most trending topic in all regions of the globe. In this particular incident, it was a black man who was the victim and this is not the only time it has happened. Several cases have occurred which demonstrated the lack of compassion and justice in the way law enforcement has dealt with individuals from minority racial groups.
Yolanda Williams Dickey, a resident of Winston-Salem, NC, was driving by the protest when she decided she wanted her family to be part of this protest as a sign of solidarity against discrimination against the minority groups. She went home to pick up her husband and son, who were glad they got a chance to be part of this historic protest. For her little son, Kamari it was quite the experience. He had never seen a protest rally before this. He saw a lot of anger and pain in the faces of the protestors. He could also see his parents being very emotional too. His parents had told him what the protest was about and how Floyd had been murdered. Kamari couldn't understand why the former police officer did what he did to George Floyd.
Kamari's attention went to the police officers on the sidelines. He watched them very closely as they stood by making sure there was no violence at the protest. Kamari had always wanted to a police officer himself but now his mother was concerned that after this incident, maybe he would not want to be one. Most of the toys that Kamari had were related to the police and he spent most of his days playing with them. He often told his parents that when he grows up he wanted to be a police officer so he could catch the bad guys. This unfortunate killing of George Floyd might have shattered the dreams of the little boy. At the protest, as the family moved closer to the police officers, Kamari approached Sgt. Dan Battjes, who was sitting on his motorcycle.
Kamari formally introduced himself to the police officer, who was very kind and friendly to the boy. After a few minutes of talking, Kamari said goodbye to the officer by a friendly fist pump. While the citizens of the country are demonstrating against the police and there is an unbelievable level of anger toward law enforcement, this little boy kept no hatred in his heart. The innocence of the little boy showed the resilience of the American community. One incident cannot dismantle years of peaceful coexistence. Yes, there have been cases where the minority communities have been discriminated and there should be strict actions and reforms against such incident but Americans still need to live together. The dream of Kamari to become a police officer might still be alive. The question remains, is the dream of a multi-racial America living with each other with love, compassion, and tolerance still alive? Only time will tell if this dream is alive.