Touching Reunion of Cat with Owner After Over a Decade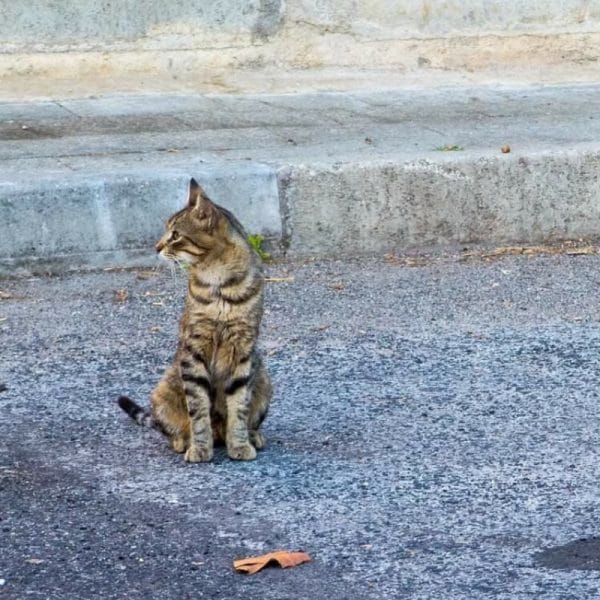 One of the hardest things for a pet owner is finding out that their fur baby is lost. Whether the cat or dog accidentally got loose at the park or ran away from the backyard, it can be frightening and saddening to think that your fur baby is lost out in the big world. It is hard to stop thinking about whether or not they have enough food, clean water, or a safe roof over their head wherever they are. You never know if you will have the heart-warming reunion that you see in cute YouTube videos, but you always keep hope in your heart. But the longer you go without such a reunion, the hope slowly fades. After several months or years, it is easy to lose hope altogether. Fortunately for this cat owner, she got to have her miracle reunion. It just took 11 years for her to get it.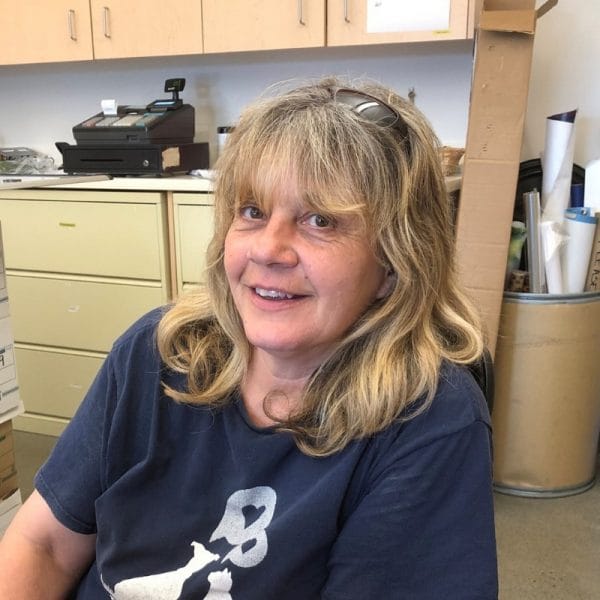 Maggie Welz was heartbroken when she was separated from her cat, Tiger, when he was just three years old. When someone was visiting her house, they opened the front door, and Tiger ran off and never came back. After worrying sick about Tiger for a year, Maggie and her family had to move to a new location. Luckily they moved just 10 houses down from their last house, where they had last seen Tiger. They asked the new owners of their previous home to look out for Tiger, in case he ever came back. Unfortunately Tiger never found his way back to his old house.
Tiger made himself a regular in a neighborhood after being lost for almost a decade. He would always go about his business but was too nervous to become friends with any of the humans around, though he sometimes enjoyed visiting their houses. One woman, Carol O'Connell, was interested in helping Tiger. Carol is a staff member of the Dutchess County Society for the Prevention of Cruelty to Animals (SPCA). She cared so much about this one cat, that she worked on building his trust for three years.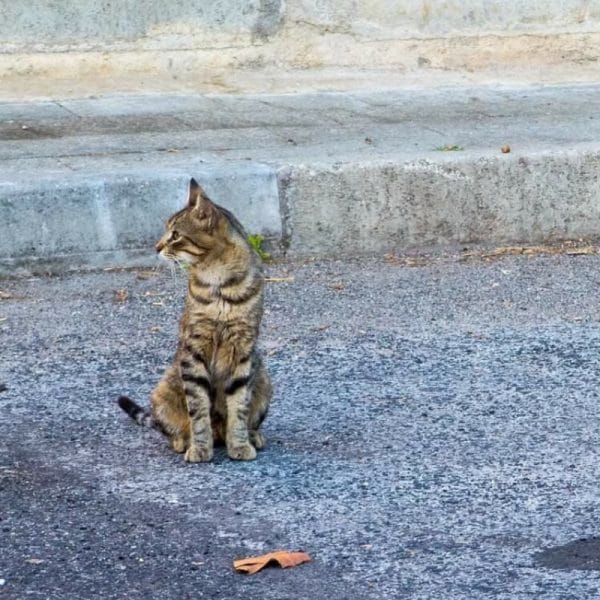 Eventually, she was able to get close enough to gain enough trust to get close to him. She then borrowed the SPCA's microchip scanner to see if Tiger had a family. With the microchip found in Tiger, Carol was able to find out who Tiger's family was. After contacting Tiger's family, Carol was told that Tiger had been missing for 11 years! Because of Carol's persistent effort, Tiger gets to spend the rest of his years with his loving family. Tiger's human mom said, "I have no idea where he was for the years in between, I'm sure he could tell us many tales, but the thing is that he is now home with us and he will be with us for the remainder of his life."
The world is a better place with people like Carol in it. Losing a pet is like losing a family member, and it is devastating to think that you will never get to see your loved one again. No one should have to feel the pain of missing their pet, having no idea what could have happened to him or her. Thanks to Carol and her unstoppable effort to find out the story of the seemingly stray cat who roamed her neighborhood, Tiger gets to spend the rest of his life at home with his loving family. It is sad that it took 11 years for Tiger and his family to be reunited, but it truly is a miracle that they got their happy ending.
The Champion Taco-Eating Pit Bull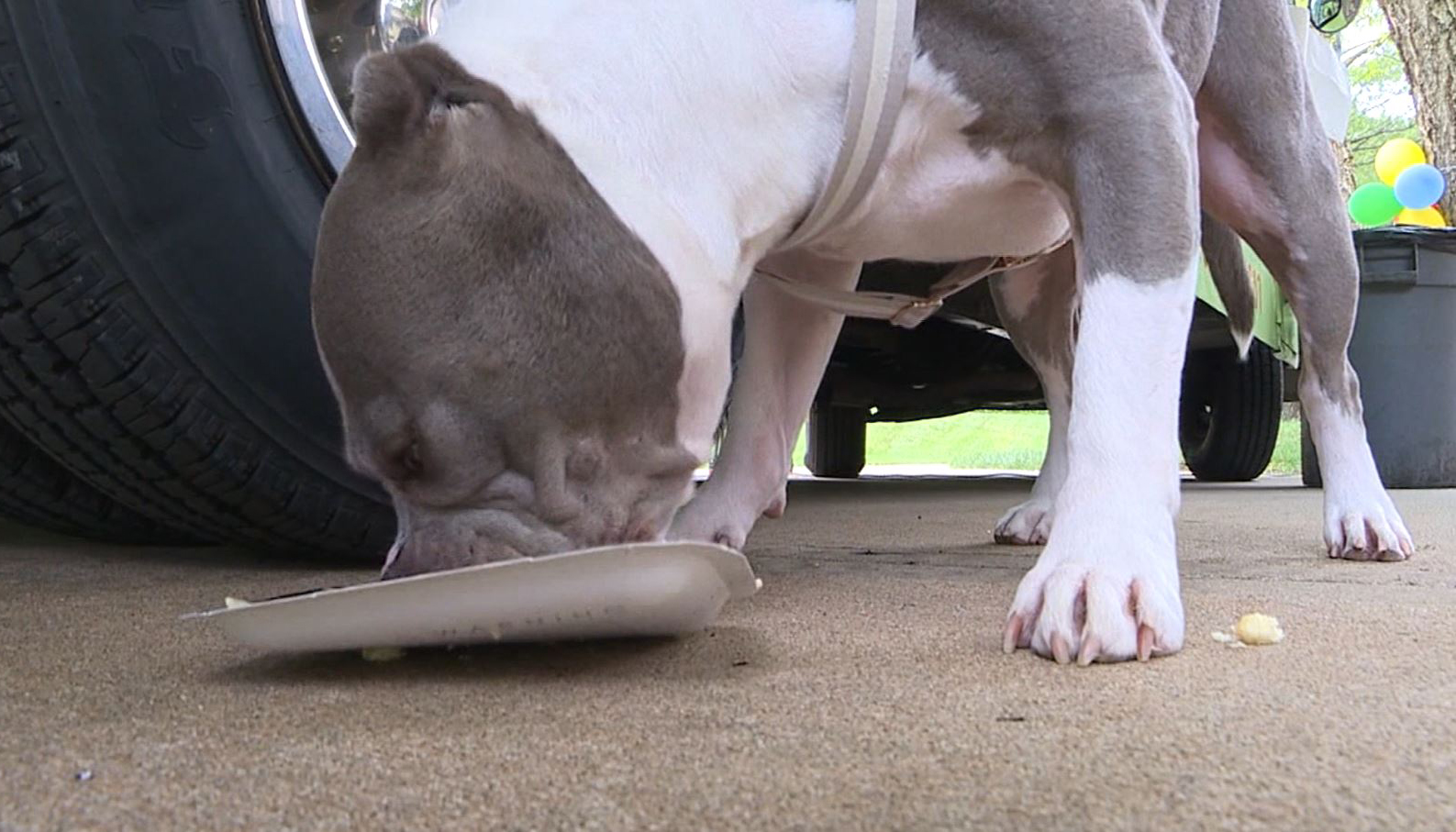 My neighbor Jose had just adopted a special pit bull from the local rescue shelter. It had been the faithful companion for five years of Jose's elderly friend who had passed away a few months earlier. Because pit bulls have a bad rap, nobody wanted the dog, so the shelter planned to put it to sleep. When my neighbor learned that his friend's faithful companion was about to be killed, he immediately adopted the dog. I don't know about cats having nine lives, but that dog definitely got a second life.
That dog went everywhere with Jose. The dog's name was Lucky, but Jose made a point of calling him something like "Lu-key." Jose even got that large pooch service-dog certified, which meant he could take that dog into the supermarkets and even into the county fair.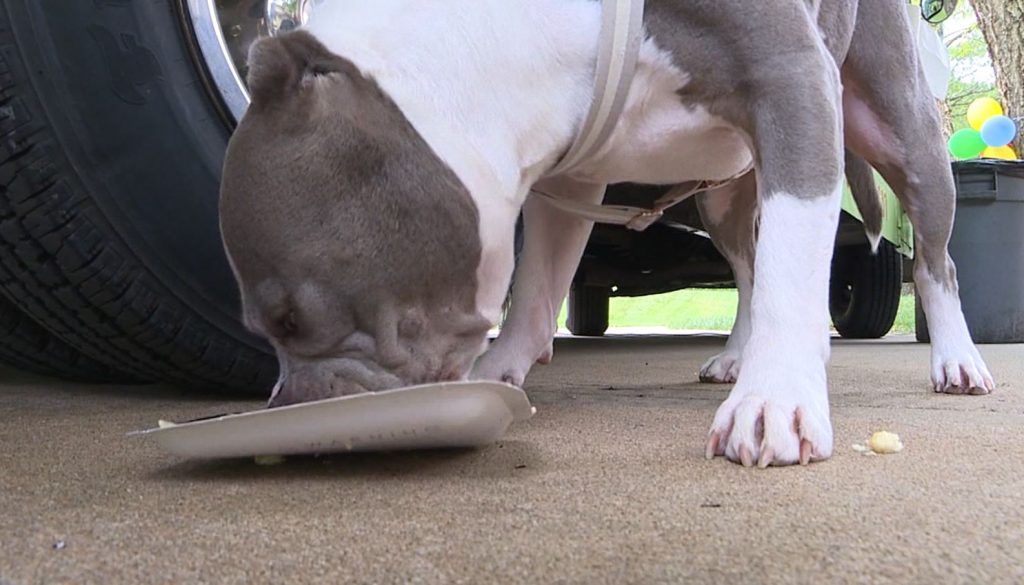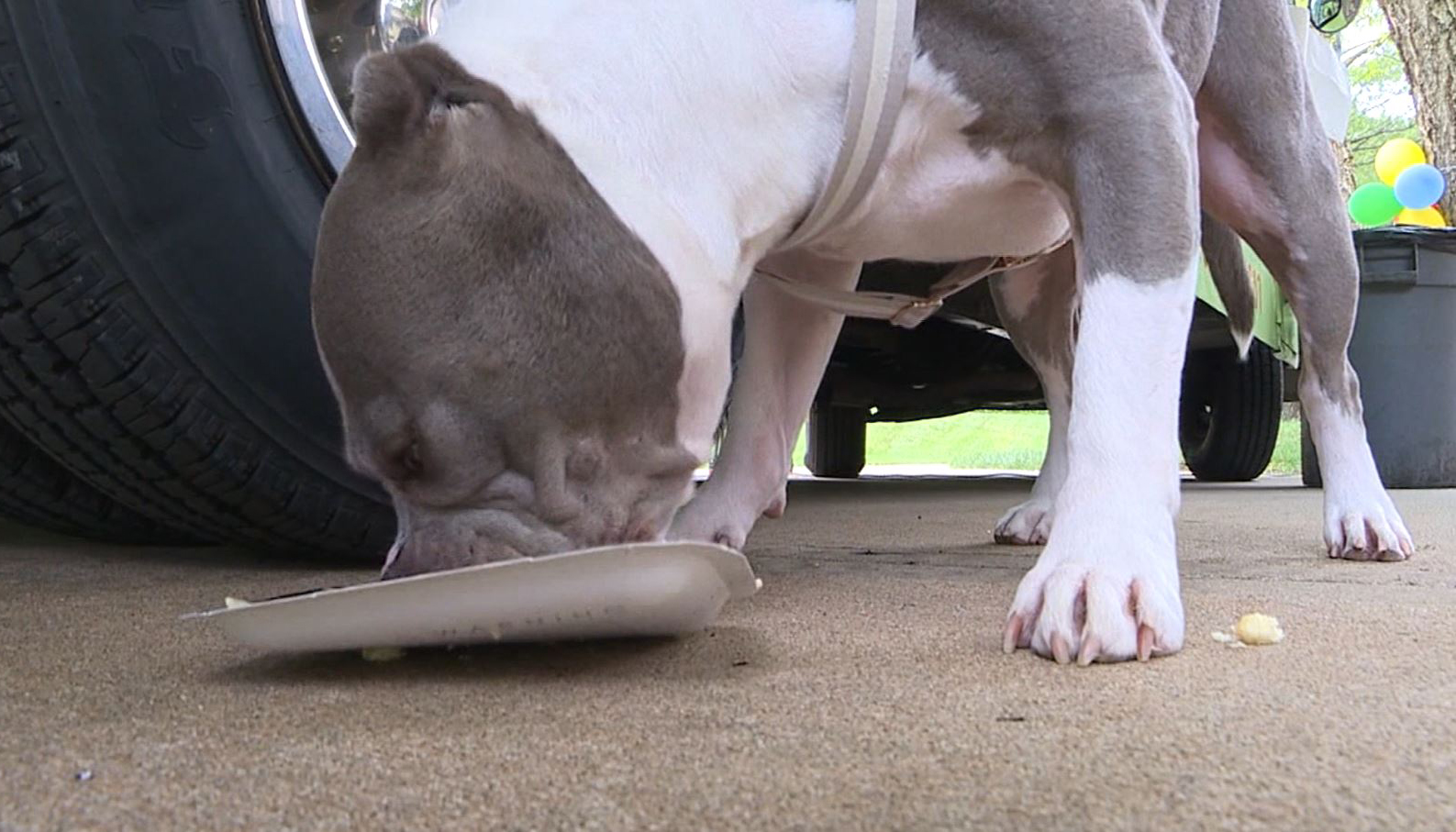 Last July, I was assigned to judge the taco eating contest. A few months later the county fair started. Somehow Jose managed to get Lucky into the fair on my judgment day. According to him, the ticket office at first refused to let Lucky the service dog go in, because of all the other animals there. So Jose was sent to the exhibitor's entrance, where the fair's president was. After the president argued with Jose a bit, he was left at the gate with Lucky while the fair officials argued about what to do. During that time, exhibitors with other dogs, cats, pigs, and birds of all kinds, came into the fair through that same gate. Lucky looked at those other animals but did not budge from Jose's side. Not a sound came from him, though other animals sometimes made a racket. The president noticed that and then decided to let Jose and Lucky conditionally come in; Lucky was in no way to disturb the other animals, children, or people.
A local guy named Walt came to the taco eating contest as a participant, not letting his wife know. We had TV-like tables set up with fifteen Mama Juanita's Taqueria soft-shelled chicken tacos on each one, the best tacos for hundreds of miles. The contestant who at them the fastest won the contest. It happened that Jose and Lucky were the closest to Walt's table.
Well, no sooner had I blown the start whistle than Walt's wife screamed out his name, "Walter Higgins! Get over here!" At that shout, he jumped up and bumped over his table filled with tacos, in front of Lucky. Walt then bolted away from that area as fast as a rooster with its tail feathers aflame. Well, Lucky apparently felt lucky, so he jumped the few feet needed to get at all those tacos on the ground in front of him and started gobbling them down. It wasn't long before all the contest spectators were watching Lucky, some aiming their Instagram-linked iPhone cameras at him. It was only later we discovered that CNN also had a cameraman at that event. Not only did Lucky eat all the tacos, but he was also the first to finish them as well!
Since the top two human taco eating contest champions were state-level champs, it didn't take the local folk much time to declare, over the protest of those two guys, Lucky the 2015 taco eating contest winner. CNN national news and its website showed scenes of Lucky gobbling up the last of the tacos. The fair's Facebook page ended up with the greatest number of views in local history. The social media sensation Lucky would become the "picture boy" for the next state fair.