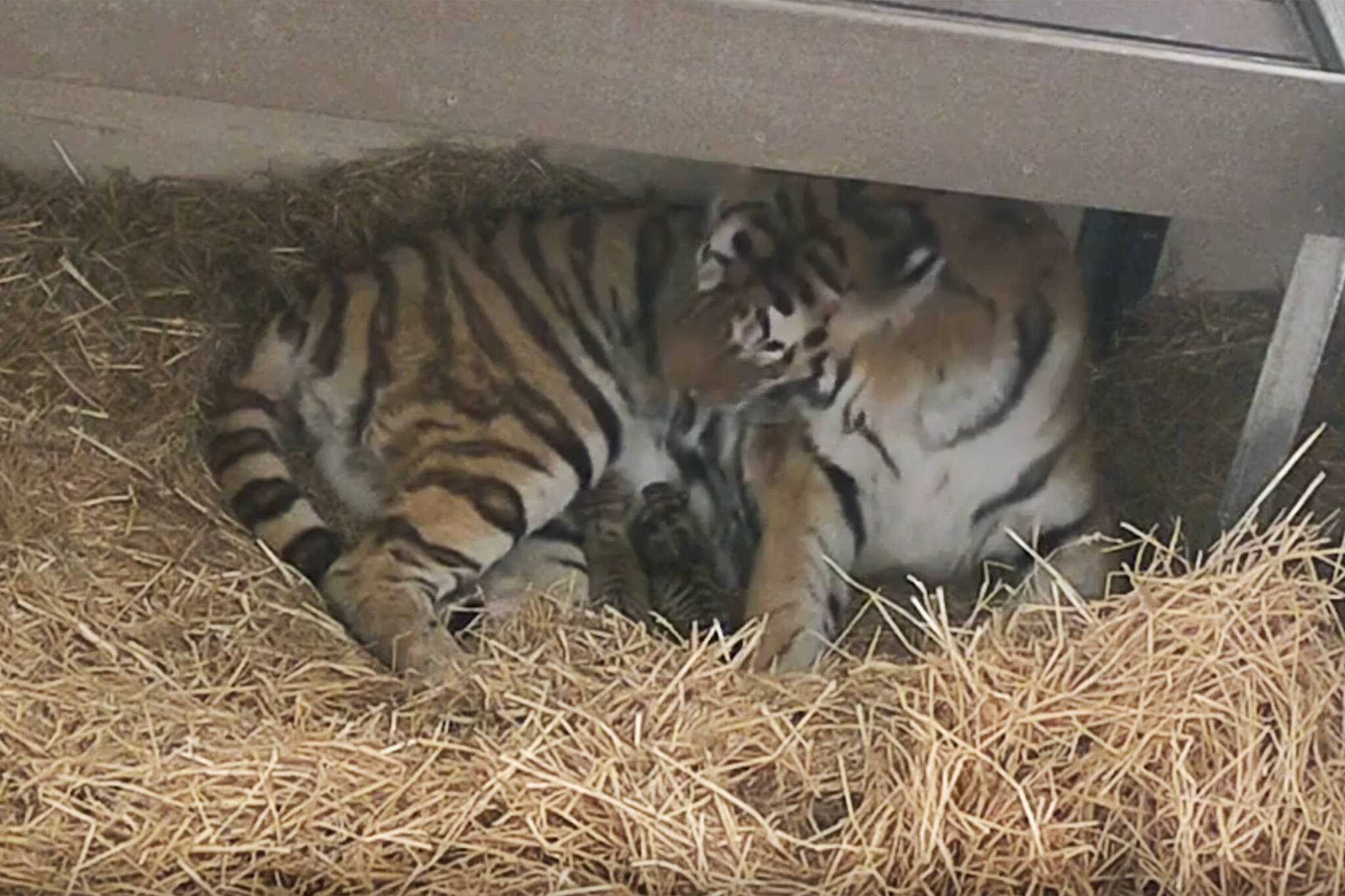 Toronto Zoo Welcomes Endangered Cubs After Touching Experience
There are few things in life quite as exciting as seeing a tiger up close and for the first time. Now if you are like most people, you'd rather see a tiger in a safe setting (No thank you, Joe Exotic!) and that is exactly what the Toronto Zoo offers its clients throughout the year.
The largest zoo in all of Canada, the Toronto Zoo features more than 5,000 animals across 460 different species. With millions of visitors every single year, all eyes were on the facility when the zoo announced that an endangered tiger had become pregnant.
Meet Mazy the Amur Tiger
Most major zoos around the world are focused in some respect on the idea of conservation. The Toronto Zoo has been trying to rehabilitate Siberian Tigers, also known as Amur tigers, for years. When the zoo was visited by a male tiger named Vasili, as part of a larger conservation program, the Toronto Zoo staff held their breath.
With fewer than 500 Amur Tigers in the wild, the endangered species is still very much on the brink of extinction. Still, that doesn't mean that things aren't looking up. Mazy's successful pairing with the male tiger Vasili would lead to the birth of three happy and healthy cubs. The successful birth would mark the next chapter in what has been a successful effort to bring Amur tigers back from the brink. As recently as the 1930s, there were only 20 or 30 Amur Tigers in the wild!
Rehabilitation: Back from the Brink
Dolf DeJong is the Chief Executive Officer at the Toronto Zoo. DeJong gave a statement following the successful birth of Mazy's cubs. DeJong would say, "This birth is an important contribution to a genetically healthy (Amur) tiger population."
DeJong would go on to explain that Amur tigers have been facing increased pressure due in large part to illegal poaching and destructive habitat loss. These two metics combined have created a very real concern for the end of the population, despite positive population growth in recent years. DeJong believes that the most important step going forward is to educate the public on the plight of these creatures while mitigating whatever physical threats they may face.
All About the Amur Tiger
Siberian Tigers are native to Korea, Northeast China, and throughout the far east of Russia. These big cats are considered a close relation to Caspian Tigers and their large size reinforces this connection. Throughout the '80s, the average wild male Siberian tiger would weigh between 400lbs and 675lbs with even larger cats becoming targets for poachers.
What makes the Amur Tiger particularly fascinating is that it has far-ranging travel capabilities with ranges up to 620 miles. Due to their far-ranging nature and low population, it has been exceedingly difficult to maintain an accurate count of the Amur tiger population. Thankfully, there are some signs in the wild that nature is recovering. Early in 2014, the World Wild Fund For Nature would capture on video a wild tigress with her cubs.
As far as mating is concerned, Siberian tigers will spend between five and six days with their mate. Gestation lasts nearly 3.5 months with litter sizes rarely exceeding six cubs. Cubs are originally born blind and t hey are sheltered within a den while the tigress hunts for food. The average lifespan of these gorgeous big cats ranges between 10 and 18 years depending on habitat and captivity. Captive Amur Tigers may live upwards of 25 years.
More than Three Decades After Adoption, DNA Reunites Mother and Son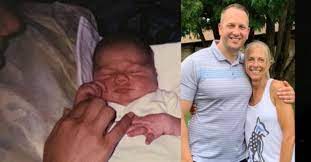 Melanie Pressley found out she was pregnant when she was 18 years old. Her boyfriend insisted on a termination, which she declined, but she worried that she wouldn't be able to give her kid the life he deserved. She gave her baby child up for adoption, but she never forgot about him. The mother and son have eventually reunited after 33 years apart.
Pressley described what lead her to explore adoption in an interview. "I simply knew I wouldn't be able to accomplish it financially," she explained. "And the second issue is that I wished him to have parents, so I thought it best to place him for adoption at that juncture."
During her pregnancy, Pressley engaged with an adoption center with the help of her family. She gave birth to her son in June of 1988 but didn't name him. After an initial objection, she convinced a nurse to hold the baby, and her sister snapped a photo.
Even after marrying and having three additional children, she pondered what her first child looked like while stressing every year on his birthday. After the death of Pressley's mother, she became overwhelmed with the desire to meet her son and cried since her mother never got the opportunity.
As a result, one of her daughters sent her a 23andMe kit as a surprise gift in May 2021. Meanwhile, her kid was doing the same activity approximately 300 miles away.
When Greg Vossler was nine years old, his parents informed him that he was adopted, but he was uninterested in learning more about his biological family. "I used to joke that 'I don't see a star who looks like me,' or 'No one who is a king or queen in some foreign nation looks like me,'" he remarked. "And I always claimed it was a joke. It was my method of getting that fast reply in my back pocket whenever someone asked; I'd never actually given it any serious thought."
But later, Vossler had his child, a son whom he named after himself. "One night, my spouse and I were relaxing and talking, and I remarked, 'I don't know anything about my medical records, heredity, or where I came from,'" he recalled. "And there was some 23andMe campaign going on." As a result, I took the exam."
Vossler did the test in 2019; therefore, when Pressley sent in her specimen in 2021, he was immediately identified as a match. Pressley stated, "I immediately sent a reply, and my first text was, I believe we're related." "I feel I am your birth mother," said the following message. And it just exploded up from there."
They started conversing, though Pressley stated that she didn't want to hear his voice until they met in person. They were ultimately reunited earlier this summer, and the bond was instantaneous. Vossler not only met his original mother, but he also received new family members. Meanwhile, Pressley has a recent photo of herself with her long-lost son.
"Everyone is emotional; they're all holding hands or hugging one other. 'Hey, I'm your half-brother, half-sister,' and so on. Melanie's elder sister, who was key in permitting Melanie to take that initial photo, approached me and touched my face. "It's the first time she's seen me in 33 years," Vossler said. "It's an incredible sensation. And that demonstrates that there's always space for families to develop and more love to share among them."