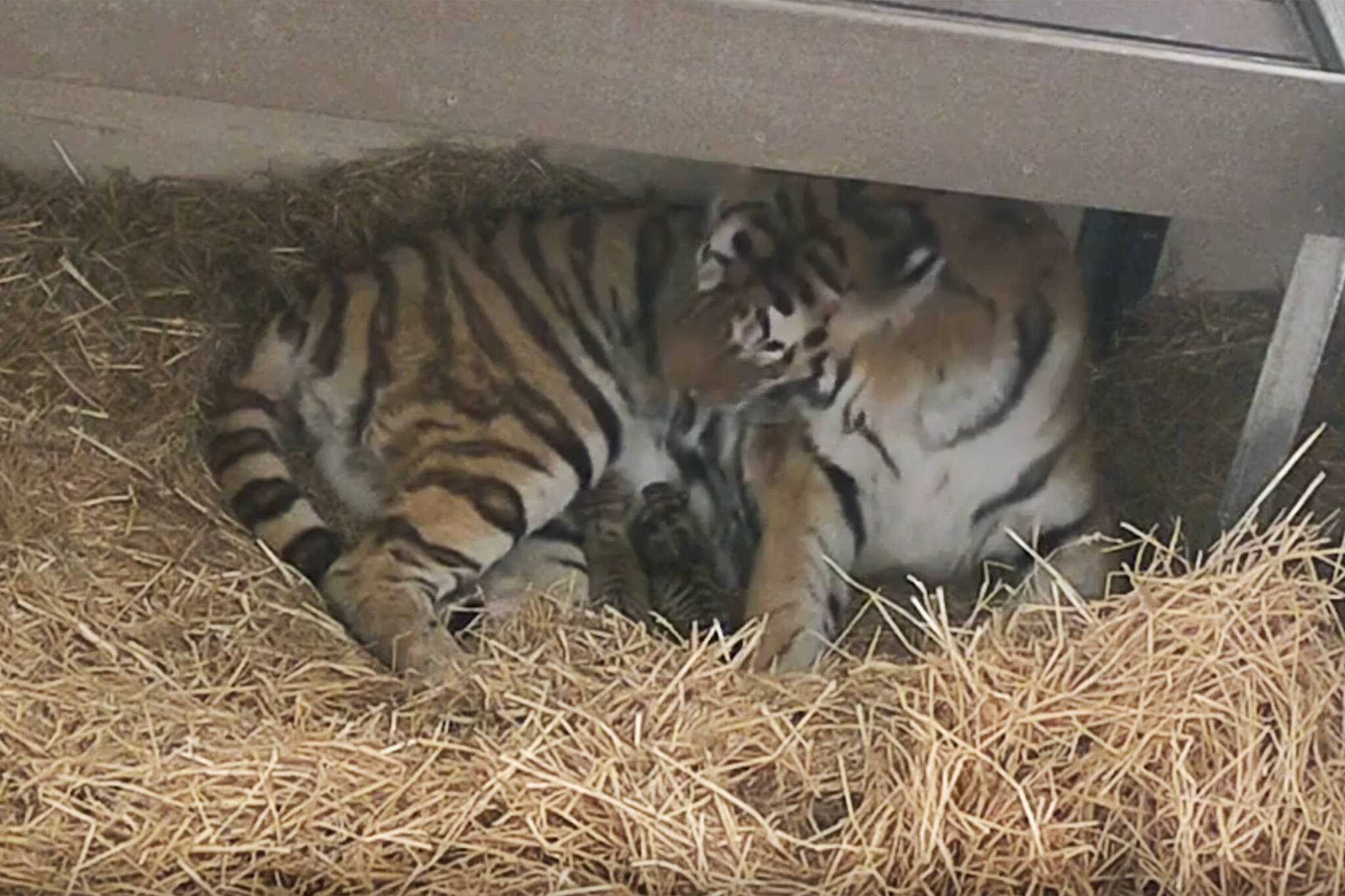 Toronto Zoo Welcomes Endangered Cubs After Touching Experience
There are few things in life quite as exciting as seeing a tiger up close and for the first time. Now if you are like most people, you'd rather see a tiger in a safe setting (No thank you, Joe Exotic!) and that is exactly what the Toronto Zoo offers its clients throughout the year.
The largest zoo in all of Canada, the Toronto Zoo features more than 5,000 animals across 460 different species. With millions of visitors every single year, all eyes were on the facility when the zoo announced that an endangered tiger had become pregnant.
Meet Mazy the Amur Tiger
Most major zoos around the world are focused in some respect on the idea of conservation. The Toronto Zoo has been trying to rehabilitate Siberian Tigers, also known as Amur tigers, for years. When the zoo was visited by a male tiger named Vasili, as part of a larger conservation program, the Toronto Zoo staff held their breath.
With fewer than 500 Amur Tigers in the wild, the endangered species is still very much on the brink of extinction. Still, that doesn't mean that things aren't looking up. Mazy's successful pairing with the male tiger Vasili would lead to the birth of three happy and healthy cubs. The successful birth would mark the next chapter in what has been a successful effort to bring Amur tigers back from the brink. As recently as the 1930s, there were only 20 or 30 Amur Tigers in the wild!
Rehabilitation: Back from the Brink
Dolf DeJong is the Chief Executive Officer at the Toronto Zoo. DeJong gave a statement following the successful birth of Mazy's cubs. DeJong would say, "This birth is an important contribution to a genetically healthy (Amur) tiger population."
DeJong would go on to explain that Amur tigers have been facing increased pressure due in large part to illegal poaching and destructive habitat loss. These two metics combined have created a very real concern for the end of the population, despite positive population growth in recent years. DeJong believes that the most important step going forward is to educate the public on the plight of these creatures while mitigating whatever physical threats they may face.
All About the Amur Tiger
Siberian Tigers are native to Korea, Northeast China, and throughout the far east of Russia. These big cats are considered a close relation to Caspian Tigers and their large size reinforces this connection. Throughout the '80s, the average wild male Siberian tiger would weigh between 400lbs and 675lbs with even larger cats becoming targets for poachers.
What makes the Amur Tiger particularly fascinating is that it has far-ranging travel capabilities with ranges up to 620 miles. Due to their far-ranging nature and low population, it has been exceedingly difficult to maintain an accurate count of the Amur tiger population. Thankfully, there are some signs in the wild that nature is recovering. Early in 2014, the World Wild Fund For Nature would capture on video a wild tigress with her cubs.
As far as mating is concerned, Siberian tigers will spend between five and six days with their mate. Gestation lasts nearly 3.5 months with litter sizes rarely exceeding six cubs. Cubs are originally born blind and t hey are sheltered within a den while the tigress hunts for food. The average lifespan of these gorgeous big cats ranges between 10 and 18 years depending on habitat and captivity. Captive Amur Tigers may live upwards of 25 years.
Mayor Max III: The Golden Retriever Who Leads with Love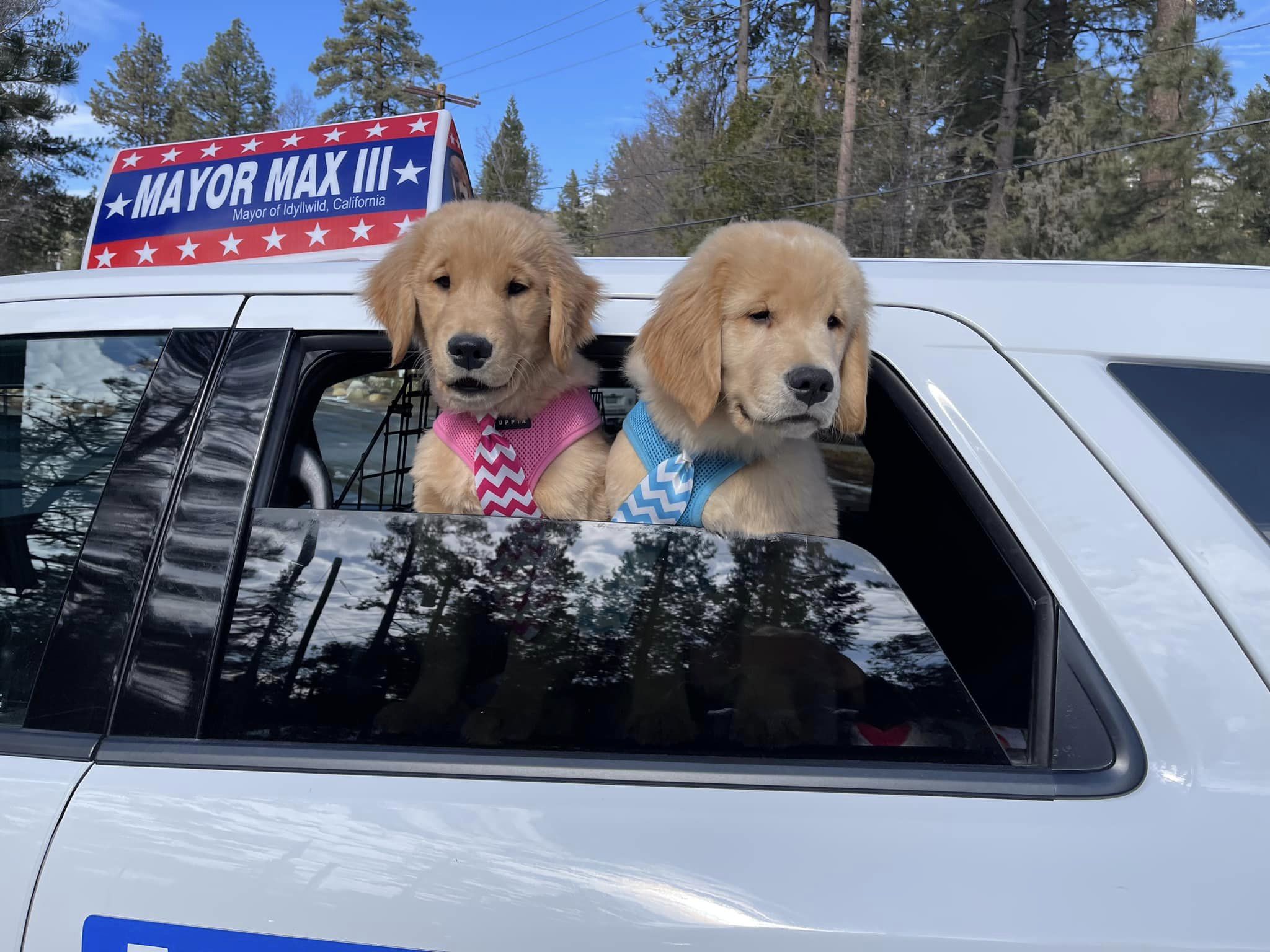 In the picturesque unincorporated mountain town of Idyllwild, nestled in the heart of Southern California, an extraordinary political figure has been making waves for the past year. But this isn't your typical politician; this is Mayor Max III, a lovable and charismatic golden retriever who has celebrated a year in office as the town's mayor. In a town known for its unique and quirky traditions, Max III has carved out a special place in the hearts of the residents.
The legacy of golden retriever mayors in Idyllwild began in 2012 when Mayor Max I took office, followed by Mayor Max II. These remarkable dogs were more than just pets; they were symbols of unity and positivity in a world sometimes marked by division and strife. Max III proudly continues this legacy, and some say he possesses a unique talent passed down from his predecessors—a charming "mouth-closing trick."
Phyllis Mueller, Max III's owner, attests to the magic of this trick. "I just held the treat above his mouth, and he knew exactly what to do, without any instruction," she says with a proud smile. This special skill has become a signature move during his public appearances in the center of town, where Max III has embraced his role with enthusiasm.
Mayor Max III's duties extend beyond his charming tricks. He is a dog on a mission to bring joy and comfort to the people of Idyllwild. His calendar is filled with visits to schools, nursing homes, and hospitals, where he spreads cheer and offers a welcome distraction from life's challenges. "It's a fun way to do politics because we don't do anything divisive, ever," Mueller explains.
Max's journey to becoming the mayor of Idyllwild is a heartwarming tale. Phyllis Mueller, a successful owner of a full-service marketing agency, always maintained a commitment to living on a smaller budget with the intention of giving back to the community. When she adopted Max, she realized that golden retrievers were the perfect ambassadors for her mission to achieve world peace through love and compassion.
Several golden retrievers later, Mueller, along with her husband Warren and their elderly dog Max, made a life-changing move from Pasadena to Idyllwild in the summer of 2011. Fate seemed to be on their side when the town's animal rescue center announced that it would be holding its first-ever election for a non-human mayor. This was the opportunity they had been waiting for.
In their cozy mountain home, Mayor Max III enjoys the perks of his position. Mueller proudly showcases one of two tie closets for the mayor, where Max's collection boasts an impressive 3,000 ties. However, being a mischievous pup at heart, Max couldn't resist indulging in a few of his ties, devouring three of them during his first month in office.
But beyond the ties and the charming tricks, Mayor Max III serves as a reminder to the people of Idyllwild that there is still goodness in the world. "Every day, people do good things," says Mueller, "and these dogs here, they are living angels, and they love you with all their heart."
As Mayor Max III continues his reign, the town of Idyllwild remains a shining example of how love, unity, and the unbreakable bond between humans and their four-legged companions can make the world a better place—one adorable golden retriever at a time.