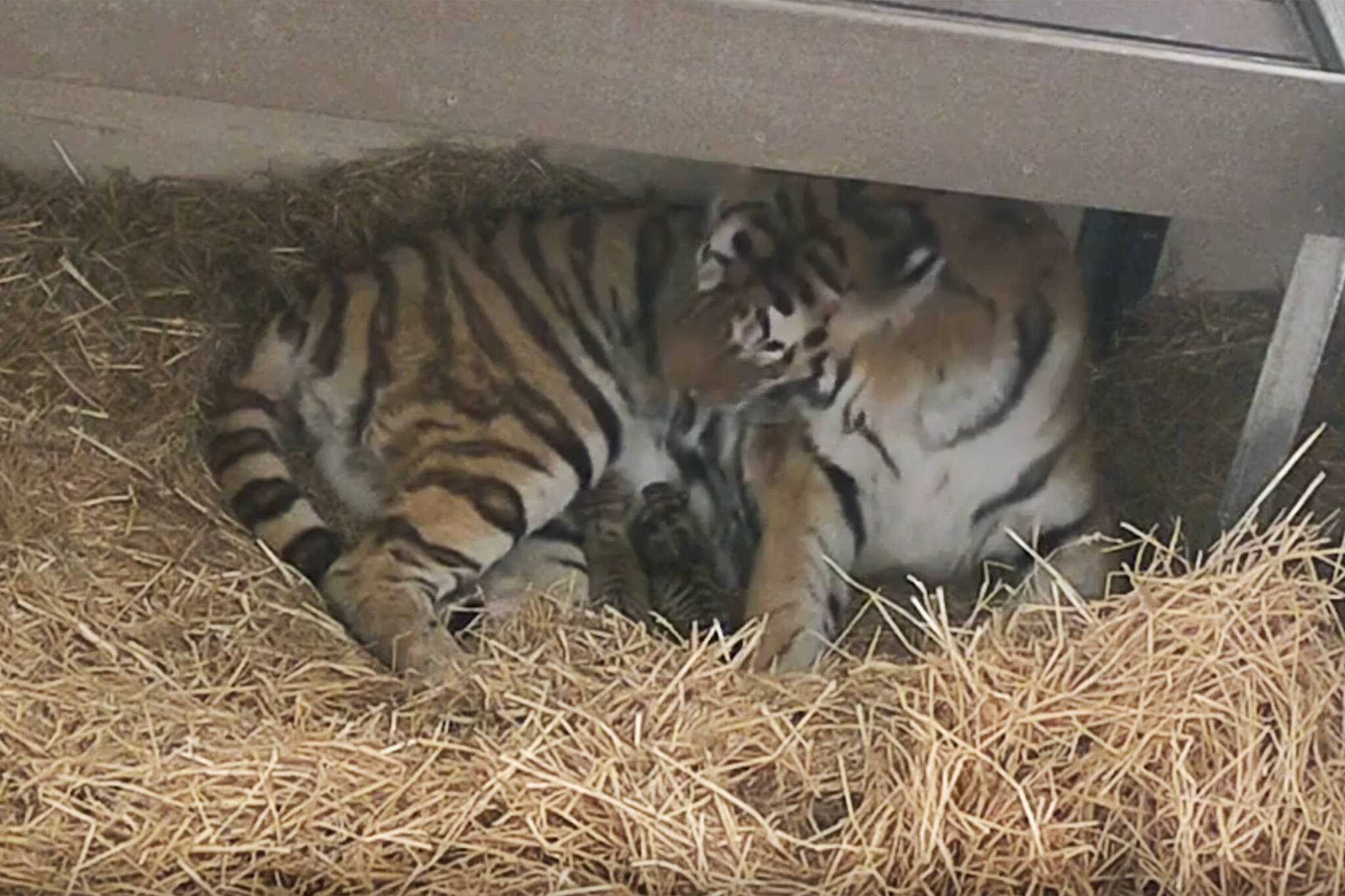 Toronto Zoo Welcomes Endangered Cubs After Touching Experience
There are few things in life quite as exciting as seeing a tiger up close and for the first time. Now if you are like most people, you'd rather see a tiger in a safe setting (No thank you, Joe Exotic!) and that is exactly what the Toronto Zoo offers its clients throughout the year.
The largest zoo in all of Canada, the Toronto Zoo features more than 5,000 animals across 460 different species. With millions of visitors every single year, all eyes were on the facility when the zoo announced that an endangered tiger had become pregnant.
Meet Mazy the Amur Tiger
Most major zoos around the world are focused in some respect on the idea of conservation. The Toronto Zoo has been trying to rehabilitate Siberian Tigers, also known as Amur tigers, for years. When the zoo was visited by a male tiger named Vasili, as part of a larger conservation program, the Toronto Zoo staff held their breath.
With fewer than 500 Amur Tigers in the wild, the endangered species is still very much on the brink of extinction. Still, that doesn't mean that things aren't looking up. Mazy's successful pairing with the male tiger Vasili would lead to the birth of three happy and healthy cubs. The successful birth would mark the next chapter in what has been a successful effort to bring Amur tigers back from the brink. As recently as the 1930s, there were only 20 or 30 Amur Tigers in the wild!
Rehabilitation: Back from the Brink
Dolf DeJong is the Chief Executive Officer at the Toronto Zoo. DeJong gave a statement following the successful birth of Mazy's cubs. DeJong would say, "This birth is an important contribution to a genetically healthy (Amur) tiger population."
DeJong would go on to explain that Amur tigers have been facing increased pressure due in large part to illegal poaching and destructive habitat loss. These two metics combined have created a very real concern for the end of the population, despite positive population growth in recent years. DeJong believes that the most important step going forward is to educate the public on the plight of these creatures while mitigating whatever physical threats they may face.
All About the Amur Tiger
Siberian Tigers are native to Korea, Northeast China, and throughout the far east of Russia. These big cats are considered a close relation to Caspian Tigers and their large size reinforces this connection. Throughout the '80s, the average wild male Siberian tiger would weigh between 400lbs and 675lbs with even larger cats becoming targets for poachers.
What makes the Amur Tiger particularly fascinating is that it has far-ranging travel capabilities with ranges up to 620 miles. Due to their far-ranging nature and low population, it has been exceedingly difficult to maintain an accurate count of the Amur tiger population. Thankfully, there are some signs in the wild that nature is recovering. Early in 2014, the World Wild Fund For Nature would capture on video a wild tigress with her cubs.
As far as mating is concerned, Siberian tigers will spend between five and six days with their mate. Gestation lasts nearly 3.5 months with litter sizes rarely exceeding six cubs. Cubs are originally born blind and t hey are sheltered within a den while the tigress hunts for food. The average lifespan of these gorgeous big cats ranges between 10 and 18 years depending on habitat and captivity. Captive Amur Tigers may live upwards of 25 years.
Sweet Elderly Man Joins Makeup Class To Help Wife With Makeup, Quickly Goes Viral!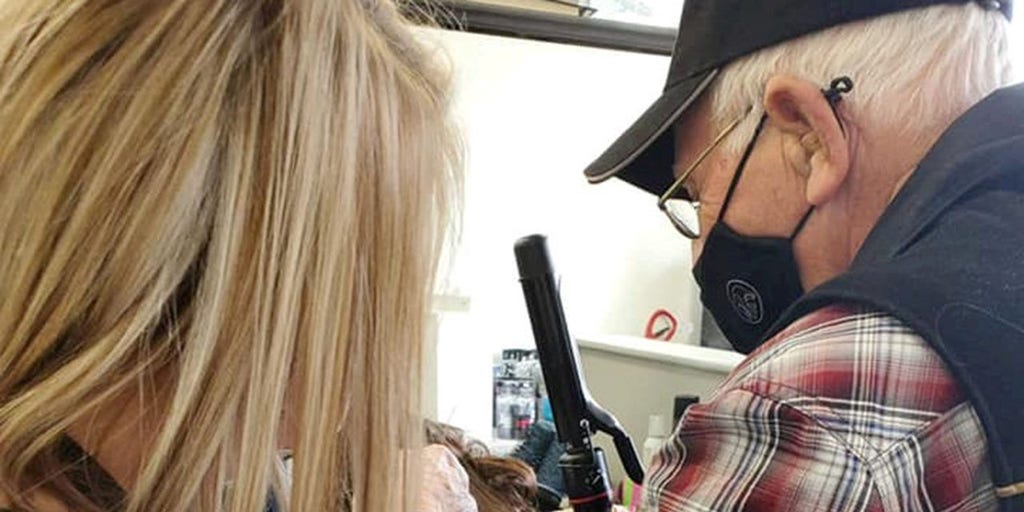 Carrie Hannah is the director at Delmar College of Hair and Esthetics, located in Alberta, Canada. A haircare professional with years of experience under her belt as an instructor, Hannah had grown accustomed to teaching even the most unusual of students the skills they would need to succeed in the hair, makeup, and beauty world. With that being said, even Carrie was surprised when she met with an elderly man at her school who had wished to learn a few things in the field. His reasoning? Well, that's the reason for today's story.
Let's leap into one of the most touching beauty school stories you'll ever read!
Helping Hands For Those We Love
There are few things in life more important than taking care of and providing care to the ones that we love. When we stand before our significant other and bind ourselves together in marriage, we truly hope to embrace 'TIl Death Do Us Part' in the same way that our story's subject has.
Carrie Hannah had been preparing for classes with her students as if it were any other day when she was approached by a white-haired, elderly man. The man, who wishes to remain anonymous, would introduce himself to Carrie before getting into the reason for their meeting — the elderly man had wanted to help his wife with her makeup.
According to Carrie, the elderly man explained that his wife had been struggling with her vision as she grew older. As she struggled to see, her beauty routine became more of a chore. His wife was struggling to curl her hair and had even burned herself in the process. Her husband wanted to help, but he didn't know exactly how, and that's where our two protagonists came together.
Carrie would go on to say that the man "genuinely cared" about his wife and her process. Carrie would continue, "His wife always cared about her appearance, and he wanted to help."
A New Set of Skills
With his motive explained and a spot available to him, Carrie would quickly get her new student into a class. At 79 years old, he was certainly going to be one of her most experienced students. The story would get picked up by Hair Design by Birtney and photos from the class would quickly go viral. Thousands of users would share the images and hundreds of thousands of views would quickly follow.
According to Hair Design by Britney, the man learned how to use a curler while also teaching him how to perform volume curls on shorter hair. Another point of emphasis that the teacher was sure to go over would involve the application of mascara. Of course, all of these lessons were combined with a hefty dose of safety training as they did not want to have any more burn incidents at home.
Commenters on the story would go crazy for the elderly man looking to support his wife. Comments ranged from compliments over his heart and attention to respect for his ambition to learn new skills outside his comfort zone. Another user recalled that their father had done something similar for their mother who had been diagnosed with Alzheimer's.
According to Hannah, working with the man to help his wife would become a highlight of her more than 31-year-career in the beauty industry. Hannah says, "We needed some cheering up and he sure did it."