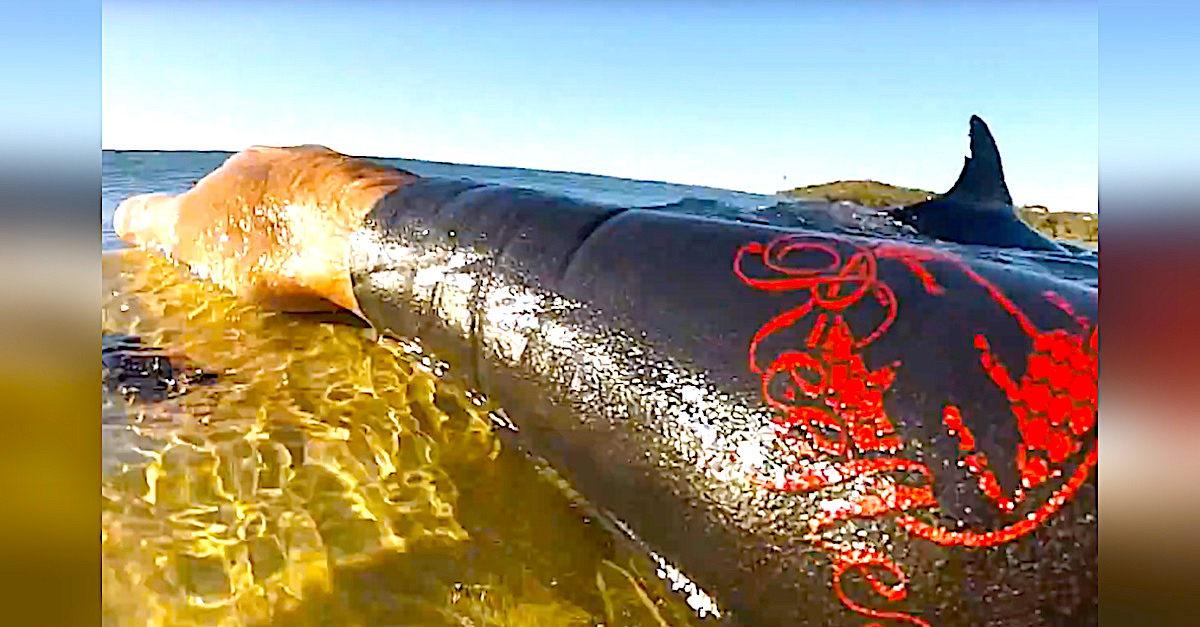 Too Shallow for Swimming With Sharks
University of Florida student Stefani Luke loved the ocean. She lived to be on the water. She was given a surfboard when she was in high school, but growing up in Ft. Lauderdale didn't offer her much opportunity to ride any exciting waves. Going to college in Gainesville, Florida would provide her with a chance to take weekend trips to the popular beach town, St. Augustine to check out some waves.
One stormy Tuesday, Stefani and some friends heard the news about coastal swells reaching up to five feet. They loaded up their boards and began a caravan. There were 11 kids but only 8 surfboards. She was excited to finally have the chance to use her board on some real waves, but she was also very aware of sharks. She was a biology major, recently working as an intern at the US Fish and Wildlife Service. Most of her work there was done in a lab or in area rivers. The biggest risk at her job had been alligators.
Stefani's love of the ocean and interest in fisheries compelled her to stay abreast of shark activity along the east coast. She knew that in 2019, reports of shark attacks, either provoked or unprovoked, reached nearly 150.
The kids arrived at the beach, ready for some refreshing water and salty air. Today was a day to enjoy a day out of school. They unloaded the boards from their roof racks. Stefani waxed her beloved board alongside her good friends. Since there were more kids there than boards, Stefani offered her board up to a friend to try first. She figured she'd just do a little body surfing to warm up her muscles before fully engaging on her board.
The waves were slightly disappointing. The stories they'd heard about giant waves were exaggerated, topping out at maybe three feet. She swam into the surf and waited. She thought she was a good distance from the surfers with boards. The water was a little colder than expected, and she hadn't brought her wet suit. She swam parallel to the shore for a bit, to warm up. She ended up swimming close to her friend who'd borrowed her board. She waited in the line up, just beyond the breaking point of the waves. She was ready to body surf and catch some waves.
The waves were coming in sets of four. She took the first in a set. It picked her up and she swam with it. As she glided in toward the shore she saw the dark shadow of what she knew was a shark. Everyone knows that you don't panic when you see a shark. You don't thrash around in the water. You don't show signs of distress that signal to a shark that you're easy prey. She forgot all that. All Stefani could think was "I don't want to get eaten by a shark today!" She swam for her life. She swam fast, and probably a little crazy.
The realization of her frenzy made her calm down slightly. She dropped the panicky swimming. She stopped swimming to realize that she was only in about a foot of water! She felt very silly, probably looking like a fool to anyone who might've seen this spectacle.
She stood in the water to see her friend that had borrowed her board. Her friend asked with excitement, "Did you see that shark?!" Stefani acknowledged that she had in fact seen it. Her friend offered her the board back. Stefani declined, "No thanks. I like my legs. I like walking". It was at that moment that Stefani gave her board away. She was done surfing and never tried it again.
Re-purposing Old Wind Turbine Blades With Smart Ideas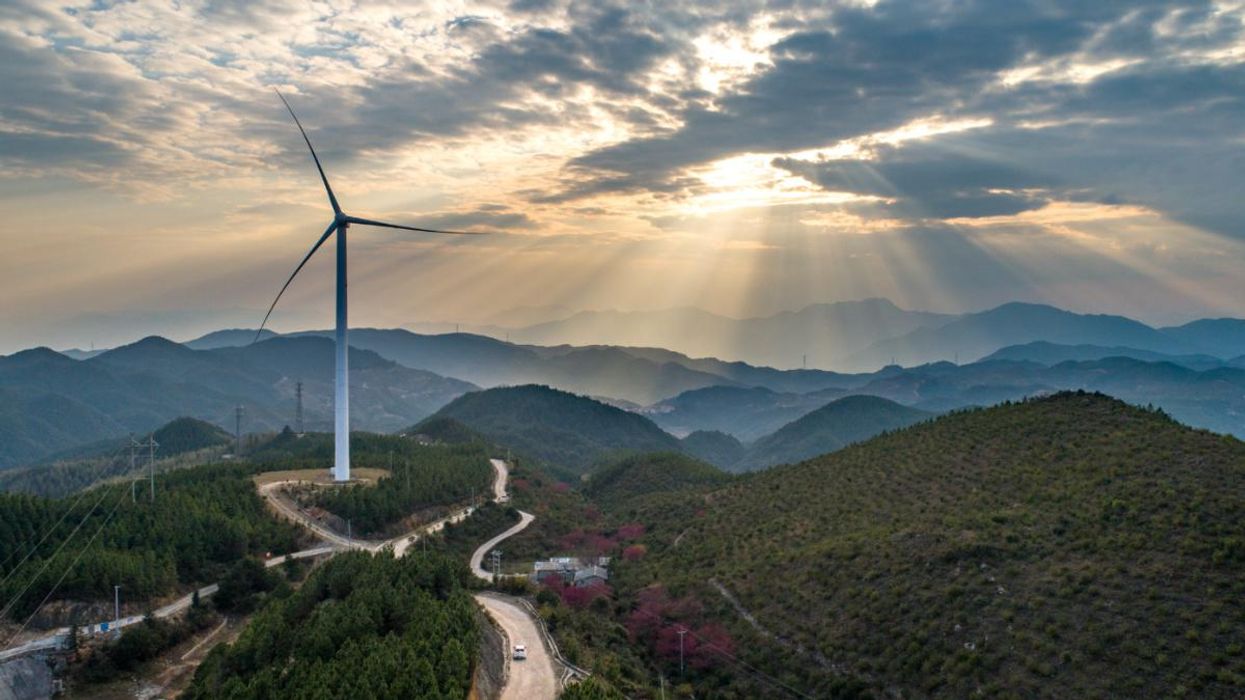 People have probably seen them in the distance next to highways or out in the country, wind farms generating energy for local and regional communities with a free resource in the local wind patterns shaped by geological forms in the area.
However, like anything mechanical, eventually even giant wind turbines start to breakdown and need replacement. And that creates a new issue about what to do with old turbine blades. Interestingly, there is no shortage of solutions for this challenge.
Industrial rafters in Ireland have found the old turbine blades ideal for being repurposed into recycled base material. The output has been turned into reinforcement for bridges, concrete forms, wake walls along the coastlines and noise barriers. Not only are the turbine blades large in size, producing a great amount of workable material for crafters, they are made of fiberglass, which is an extremely flexible and strong material. Traditionally, fiberglass is not recyclable. However, that fiberglass can become raw material for repurposed fiberglass in other structures. It finds a use for what otherwise would end up in the landfill and the same channel helps reduce the need to create more fiberglass as well.
Given the first generation of blades had some challenges with being reused until folks got creative with the fiberglass source, the subsequent generations of turbine blades are now being made from carbon fiber instead. Carbon fiber has a very high re-use factor, and that's a good thing for Ireland, which is already dealing with what do about 11,000 tons of old blades coming into waste management within the next four or five years.
A typical junked blade runs a length of 14 meters, more than long enough for small bridges that may only be 5 to 10 meters long. The blade becomes the core for a new bridge, and the outer material is wrapped around it for both protection and aesthetics. The result is a walking bridge that has an ideal gentle curve for walking and an integrity that can easily handle pathway weight on it without problems.
On the coast, wake barriers provide a needed protection to help stop erosion and keep soil on land versus being washed into the ocean. The old blades provide a durable and element-resistant material that can last for years as a barrier, stopping erosion and re-using material otherwise destined for landfill space. Alternatively, other jurisdictions are thinking about using the blades for transmission towers and electrical elevated junction points for power grids.
The creativity that is being shown with how to re-use old turbine blades has been an amazing development, and it's a good sign that the first generation of blades is not going to be yet another mistake created by good intentions but ending up polluting the environment in a different way. Not to mention, the re-utilization of the blade material has produced various other building material savings as well, producing downstream positive effects and less consumption overall as a result.