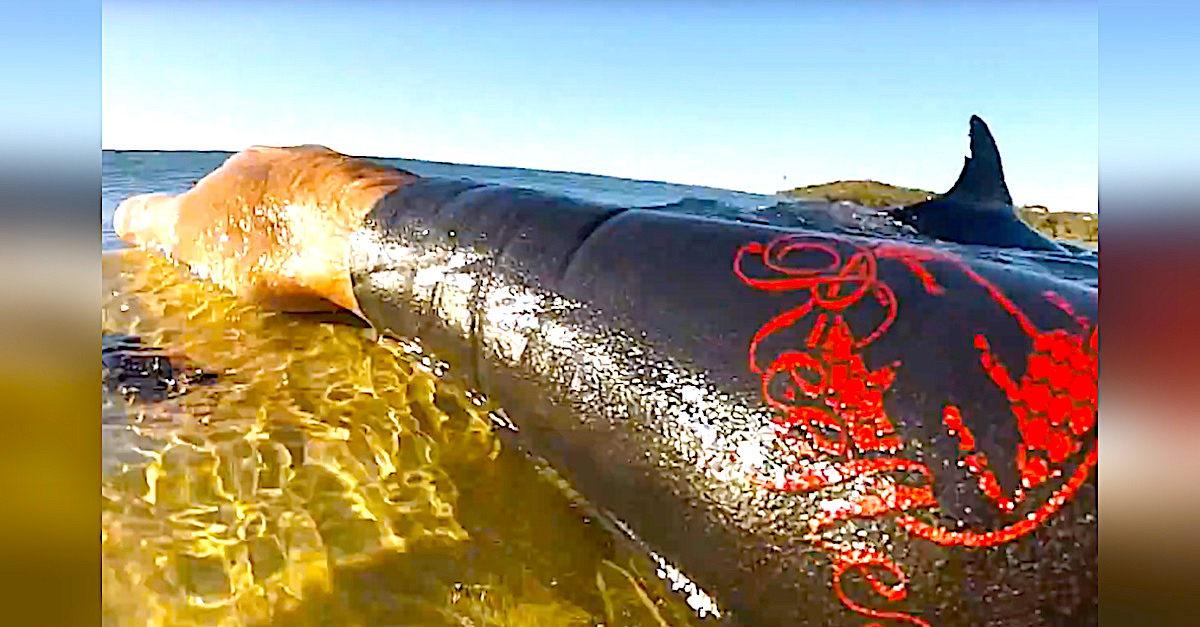 Too Shallow for Swimming With Sharks
University of Florida student Stefani Luke loved the ocean. She lived to be on the water. She was given a surfboard when she was in high school, but growing up in Ft. Lauderdale didn't offer her much opportunity to ride any exciting waves. Going to college in Gainesville, Florida would provide her with a chance to take weekend trips to the popular beach town, St. Augustine to check out some waves.
One stormy Tuesday, Stefani and some friends heard the news about coastal swells reaching up to five feet. They loaded up their boards and began a caravan. There were 11 kids but only 8 surfboards. She was excited to finally have the chance to use her board on some real waves, but she was also very aware of sharks. She was a biology major, recently working as an intern at the US Fish and Wildlife Service. Most of her work there was done in a lab or in area rivers. The biggest risk at her job had been alligators.
Stefani's love of the ocean and interest in fisheries compelled her to stay abreast of shark activity along the east coast. She knew that in 2019, reports of shark attacks, either provoked or unprovoked, reached nearly 150.
The kids arrived at the beach, ready for some refreshing water and salty air. Today was a day to enjoy a day out of school. They unloaded the boards from their roof racks. Stefani waxed her beloved board alongside her good friends. Since there were more kids there than boards, Stefani offered her board up to a friend to try first. She figured she'd just do a little body surfing to warm up her muscles before fully engaging on her board.
The waves were slightly disappointing. The stories they'd heard about giant waves were exaggerated, topping out at maybe three feet. She swam into the surf and waited. She thought she was a good distance from the surfers with boards. The water was a little colder than expected, and she hadn't brought her wet suit. She swam parallel to the shore for a bit, to warm up. She ended up swimming close to her friend who'd borrowed her board. She waited in the line up, just beyond the breaking point of the waves. She was ready to body surf and catch some waves.
The waves were coming in sets of four. She took the first in a set. It picked her up and she swam with it. As she glided in toward the shore she saw the dark shadow of what she knew was a shark. Everyone knows that you don't panic when you see a shark. You don't thrash around in the water. You don't show signs of distress that signal to a shark that you're easy prey. She forgot all that. All Stefani could think was "I don't want to get eaten by a shark today!" She swam for her life. She swam fast, and probably a little crazy.
The realization of her frenzy made her calm down slightly. She dropped the panicky swimming. She stopped swimming to realize that she was only in about a foot of water! She felt very silly, probably looking like a fool to anyone who might've seen this spectacle.
She stood in the water to see her friend that had borrowed her board. Her friend asked with excitement, "Did you see that shark?!" Stefani acknowledged that she had in fact seen it. Her friend offered her the board back. Stefani declined, "No thanks. I like my legs. I like walking". It was at that moment that Stefani gave her board away. She was done surfing and never tried it again.
Saskatoon Dog Lost In Blizzard Reunited With Family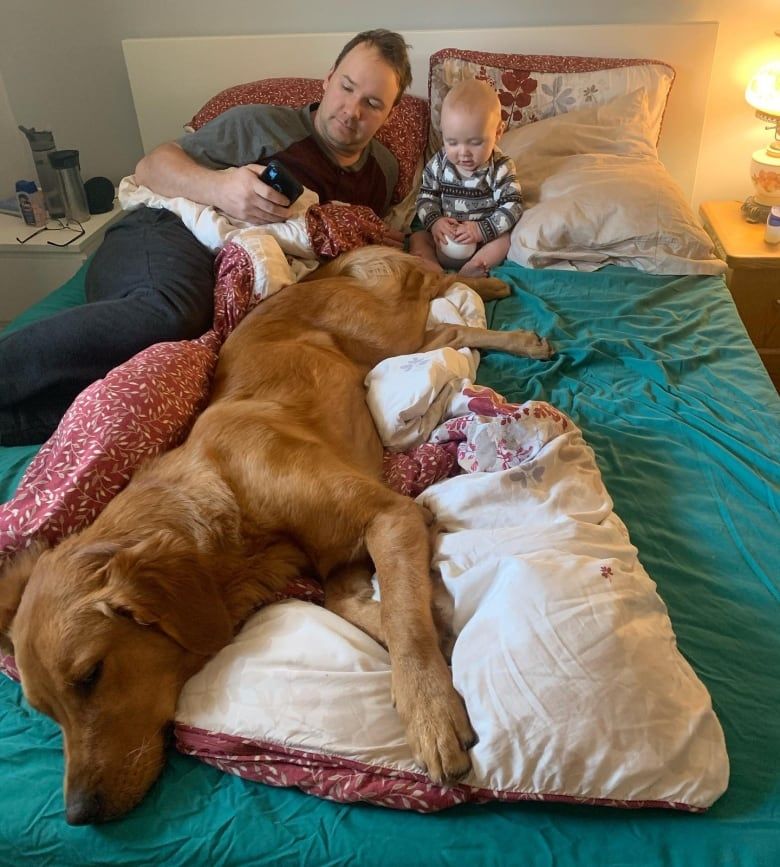 A dog is back into the warmth of it's home and the loving arms of its owners after spending three days lost in a blizzard, which many feared had killed him.
Despite the worries, efforts to find the Golden Retriever never ceased, and the outpouring of social media support showed that humankind is still helpful and sympathetic.
A cross-country skier returned the year and a half old Golden Retriever after finding him with only minor injuries despite three days in a snowstorm.
It all began in Saskatoon last Sunday when the dog's owner Julia Neufeldt agreed to let Louie hit the Furdale Dog Park to have some outdoor fun. A close friend had asked to walk the dog they decided to let him go.
However, the fun dog walk led to terror as Louie had wandered off, and they could not find him anywhere. Julia, who was devastated by the news, had become consumed with thoughts of all the possibilities, especially with the vast expanse that they had to search for the Retriever. She added that it felt as though a family member had gone missing, and it was overwhelming.
As desperation kicked in, Julia took to Facebook to share her pain with friends and family, but what happened next blew her mind. It's like the whole town heard about what happened, and the show of support kept rolling in, and so many searched for the missing pet dog.
Bolster From Social media
Julia said she expected a few dozen friends to share the information if anyone came across the dog. However, the post went viral, and not only friends but total strangers were sharing it and reaching out to the family to lend their support. Julia has a seven-month-old son so venturing out into the snowstorm to search for the dog was not possible.
However, scores of volunteers kept up the search and kept her updated by sending images whenever they spotted the dog. It was hurtful that Louie could be seen but was not accessible. They then lost sight of him, but on Wednesday, everyone decided to make a last-ditch effort to find the dog and get him home.
Julia had joined the search at this point, armed with a blanket and a glimmer of hope that finding Louie was still a possibility. Then the best phone call they could receive came in from the Saskatoon Animal Control Agency. They told her someone had seen Louie.
The cross-country skier was brought to Louie by his dog Banjo, amid their trip. The Animal Control team then linked the skier to Julia, who was delighted and thankful.
She had a mixture of emotions from shock to relief at getting back the dog safely. According to Julia, Louie has lost a few pounds but is poised to recover. He has a torn ACL but will get a surgery done soon.
She has since shared the great news with newfound friends on Facebook, and the encouragement and complimentary messages continued to flow.
Julia says her family is still in astonishment at how people rallied around despite not knowing them. She says this act of kindness outshines any negative news.
In the meantime, Louie will have to stay put for a while, but he is being fed, pampered, and showered with love. Julia adds that the little things that would bug her, like Louie wanting to run in and out of the house continually, are now minuscule after what they just endured.
She says the empty nest feeling has dissipated, and they are happy to have him in the warmth of the house again.