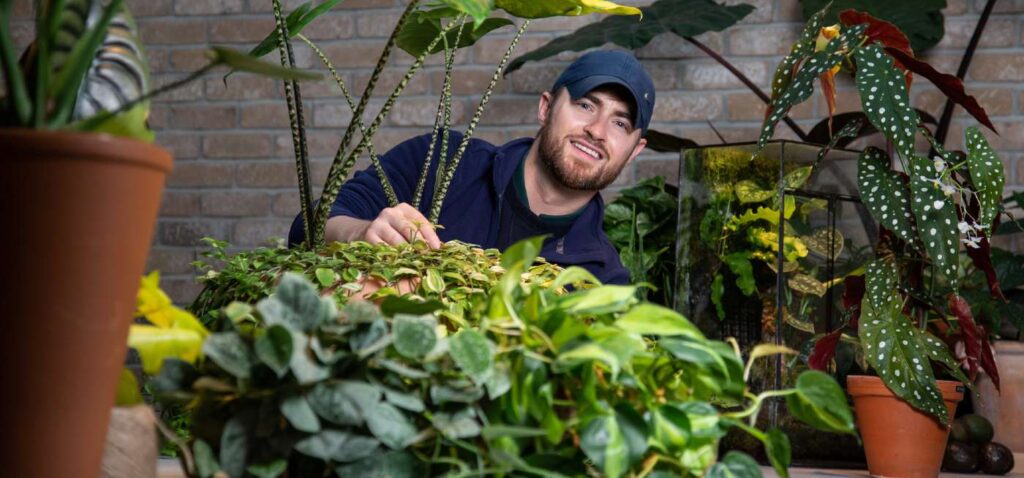 Tony the Plant Man Grows Very Expensive Plants
A Briton has quietly created his own Garden of Eden in his home, including one plant that is so rare, it could easily command almost $16,000 for one leaf. The botanist extraordinaire is a fellow named Tony Le-Britton.
Tony is, like many geniuses, a bit odd and extremely dedicated to his work. He's so committed to plants and growing them, an entire room of his home is an indoor jungle, complete with a personal greenhouse and environment control to help support the kind of plants he is able to bring to full fruition. Tony's collection, however, isn't the typical plant collection one gets from seeds at the local hardware store or plant farm. His focus is on growing some of the world's most uncommon and rare plants altogether. In fact, some of his flora are so rare, plant scientists and researchers around the world would love to spend a day with Tony simply examining his plants. He even has some plants that the scientific folks thought was completely gone and no longer alive, i.e. extinct.
Plant-growing, however, was not Tony's only career. As it turns out, he's quite adept as a photographer as well, having enjoyed a professional career producing images of hair and beauty. However, given how much his plants are in demand now, it's pretty clear his plants will also take care of him too financially. Just the leaves alone versus the entire plant has the financial capacity to provide him a living income.
The most valuable plant that Tony has in his greenhouse is known as a Rhaphidophora Tetrasperma Variegata. This particular plant is different version from a far more common plant that could be bought anywhere. Because it is a genetic mutation, an anomaly that has occurred due to a genetic change that occurred at the DNA level, it is extremely rare and practically impossible to find elsewhere. As a result, even samples of the plant are in high demand for collection or study or both. At the time of the interview, Tony had three orders on standby for just a leaf with a hefty price tag of $12,000 British Pounds. Of course, just taking leaves off the plant willy-nilly could kill it. So he has a waiting list, and the plant is literally growing money for him.
The above said, Tony has other plants in his stable as well. He is also a cultivator of an extremely rare Monastera sp Bolivia, a plant that has no complete documentation from a research or botany perspective. Tony was lucky enough to score a small stem, and he's since been able to grow the plant to a tremendous size. The size and robust nature of the plant is so unique, Tony's is constantly getting request for photographs of the plant for reference.
Another flora sample that was generally thought to be extinct in the wild is the Begonia Chloristica. Again, finding one with a collector in Europe, Tony was able to get another sample and grow is own version in his personal greenhouse in England.
The plant-growing interest, zeal, skill and hobby came from his grandparents, according to Tony. As a boy, they would spend a lot of time in the grandparents' garden. When they didn't have their hands in the soil, the boy and his grandmother would watch "Gardener's World" on the TV.
In short, Tony is a working plant genius. He's learned his skill and expertise in practice, trial and error, and 25 years of hands-on work. And, one notable trick is that he doesn't over-care his plants. In fact, many times, he lets the plants take care of themselves, which in fact allows them to grow stronger and self-sufficient to an extent. After all, Tony still controls and maintains the greenhouse with temperature, humidity and the light levels.
Most importantly, however, Tony enjoys what he does, which also makes a huge difference in his success. He has created an amazing collection of flora that nobody else would otherwise know exists, and it's his achievement.
Lowest 48 States See Proliferation in Bald Eagle Population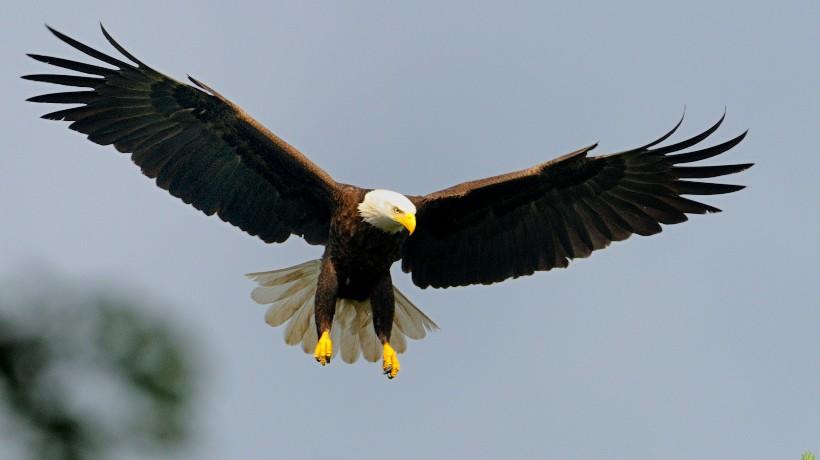 The bald eagle is a symbol of independence, courage, and strength in the United States. Who'd have guessed that a bird of such importance was on the brink of extinction just a few years ago?
Bald eagles have three or four times the vision of humans. They can fly up to 35 miles per hour and dive for prey at even higher speeds.
The bald eagle's name comes from the Old English word balde, that demonstrates white; the eagle's white head contrasts with its dark body, giving it the appearance of being bald. In the wild, the bald eagle survives for 20 to 30 years.
According to government scientists, the volume of American bald eagles has grown exponentially by about four times the 2009 number, now at a high of over 300,000 birds currently flying over forty-eight states.
The United States Fish and Wildlife Service announced that bald eagles, a national icon that was once on the verge of extinction, have soared in recent years, with over 71,400 breeding pairs and an estimated 316,700 individual birds.
Interior Secretary Deb Haaland praised the eagle's comeback in her first public appearance since taking office recently, noting that the magnificent bird with its white head has been deemed as sacred to Native American tribes and the country as a whole for eons.
The strong recovery of this beloved bird allows everyone to recollect the country's collective resilience, in addition to the value of being responsible guardians of the lands and waters that unite us, said Haaland, the first Native American Cabinet secretary.
In 1963, the number of documented breeding pairs of bald eagles in the lower 48 states reached a record low of over four hundred.
The bald eagle population has continued to expand through decades of protection, including the banning of the pesticide DDT.
They have also been included on the list of endangered species in more than forty states. In 2007, the bald eagle was delisted as an at-risk or endangered species.
The bald eagle community is thriving, according to Haaland, who described the bird's recovery as a "success story" that "testifies to the enduring value of the work of Interior Department researchers and conservationists."
This work would not have been possible without numbers of individuals accumulating and evaluating many years of scientific data… precisely estimating the population of bald eagles in the United States.
The bald eagle's birthday is also an excellent time to remember the Endangered Species Act, which is a critical tool in the fight to save America's wildlife, according to Haaland. The landmark 1973 law is necessary to counter the extinction of species like the bald eagle and American bison, he says.
According to Haaland, her unit would investigate measures taken by the Trump regime to weaken core aspects of the threatened species law, reiterating a promise made by President Joe Biden.
She didn't go into detail, but environmentalists and Democratic lawmakers have chastised the Trump administration for a number of decisions, including decreasing vital territory needed by the northern spotted owl and removing gray wolf safeguards.
The bald eagle is a raptor (bird of prey) that are located at the food chain's helm. It captures prey by darting over broad landscape or water with its sharply curved talons. It also absorbs the dead animals' bodies (carrion).
Eagles are carnivores (mmeat-eaters who hunt throughout the daytime (diurnal) from a high perch. Older eagles have a small range of hunters. Small bald eagles are preyed upon by owls. Fish, small rodents, snakes, as well as other birds are among their favorite foods.