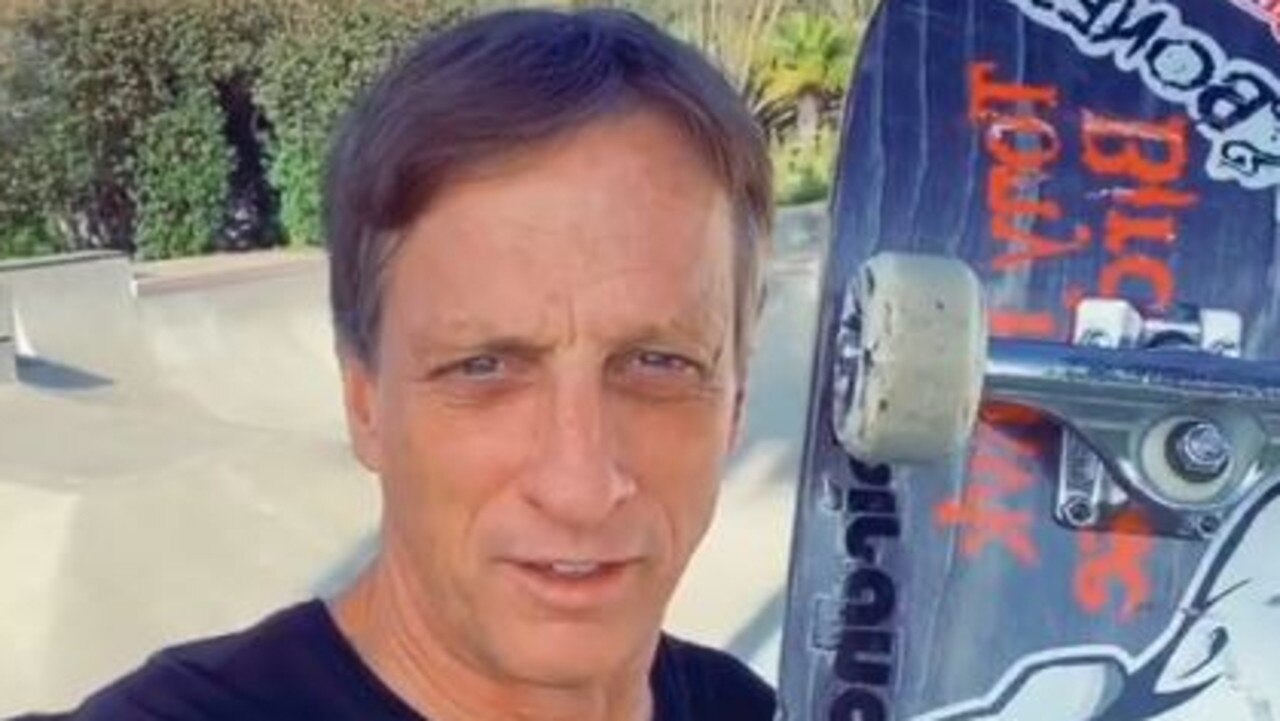 Tony Hawk Trades Skateboard With a 6-Year-Old
Kids have the most straightforward, amazing imaginations. They aren't burdened by the complications of the adult world. For example, in the case of FedEx carrier, Mikail Farrar, he found himself challenged to make the connection between a 6-year-old, Cooper Taylor, and a famous skateboarder, Tony Hawk. As the FedEx deliveryman was making his rounds, Cooper stopped him and asked the FedEx employee to deliver one, well-used skateboard titled "Tony Hawk" to the famed skate hero. Cooper's mom was behind the boy and nodded in a knowing manner that what the boy was asking for was a bit impossible, but she was going along with it anyways. However, Farrar took the matter a bit more seriously.
Instead, the FedEx employee got online and started trying to figure out what Tony Hawk's shipping address was. The skateboard only had his name; kids don't think in terms of addresses and zip codes at Cooper's age. So, off to TikTok the driver went to see what some group-thinking could do in the digital age. It turned out to be an extremely smart move. By that evening, Farrar's phone was getting so hot from activity, it was becoming a bit uncomfortable to hold. As it turned out, Farrar either accidentally or ingeniously tagged the video correctly, and everyone saw the info request, at least everyone that mattered in the skateboard world. Not only did the video get attention, it went viral!
As it turned out, even Tony Hawk himself got involved, a rarity given that he generally has avoided TikTok since 2018. Hawk arranged for the delivery of the board with FedEx and, in the video message response he posted, he made it clear he wanted to meet up with Cooper as well. Between the adults involved, Farrar and Hawk made the arrangement for the old skateboard to get to its destination as desired by Cooper, and, for anyone checking online with tracking, it arrived at Hawk's address on May 27, 2022.
Farrar himself didn't expect Tony Hawk to engage the way he did. While even as a FedEx driver he knew who Tony Hawk was, Farrar had no real hope that Hawk himself would get involved. Generally, he assumed celebrities are far more engaged in other things than answering kids' requests. In that respect, Farrar definitely didn't know about Hawk's reputation of engaging with kids and skateboarding proactively, regularly going to classrooms for speeches, and showing up for charities and nonprofits when he can.
So, as the story went along, Cooper as well as his sibling, Tucker, both ended up getting a response from Tony Hawk. The two boys, literally looking skater-poster ready with long hair and over-sized T-shirts, responded on TikTok to Tony Hawk and thanked him for their presents, courtesy of Hawk. Both kids got brand new boards with slick graphics and plenty of Bones brand equipment for their new boards as well.
For their father, the whole thing is a bit of a dream come true. He skated when he was younger, idolizing the tricks and amazing aerial stunts Tony Hawk became famous for. To see his kids connect with a hero is a bit of an amazing moment for the boys' parents as well.
American Couple's Kindness Shines in Snowy Adventure with South Korean Tourists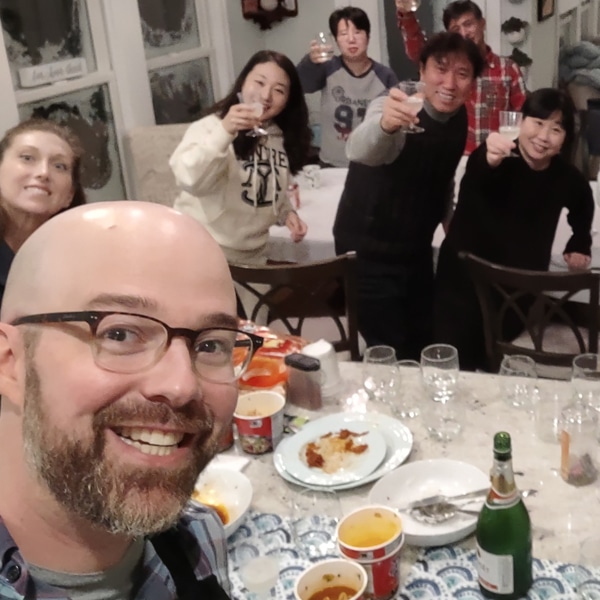 In a heartwarming tale of kindness and friendship, an American couple from Buffalo, New York, opened their home to a group of stranded South Korean tourists during a severe blizzard on December 23rd. What started as a simple request for shovels turned into a heartwarming story that went viral, bringing people together across borders. The couple's act of compassion not only provided shelter but also sparked an enduring bond that led to a special reunion in South Korea. Let's delve into this remarkable story and explore the lasting impact of their selfless act.
As the blizzard raged outside, ten South Korean tourists found themselves stuck in their van, unable to move through the heavy snow. Seeking assistance, they approached a nearby house and requested shovels to dig themselves out. However, they received much more than they had anticipated. The couple, who had prepared for a quiet Christmas at home, welcomed the strangers with open arms and invited them inside.
The storm had brought these strangers together, creating an opportunity for cultural exchange and friendship. During the two nights and three days they spent together, the couple and their unexpected guests bonded over stories, shared meals, and even watched American football. The couple, who had a deep appreciation for Korean cuisine, surprised their guests with an array of Korean food ingredients. The South Korean visitors were amazed to find soy sauce, mirin, chili powder, chili paste, a rice cooker, and Korean cookbooks, as if the couple had been preparing for their arrival.
News of the couple's kindness quickly spread across the internet, captivating hearts around the world. Social media platforms buzzed with messages of admiration and appreciation for their selfless act. Many people were inspired by their story and were motivated to perform acts of kindness themselves. The couple received an outpouring of support, with kind messages, cards, and generous gifts from various Korean groups, including a year of free fried chicken at Genesis BBQ.
Months later, in May, the couple embarked on a 10-day tour of Seoul, graciously invited by the Korea Tourism Organization. This visit was not merely a sightseeing adventure but a chance to reunite with the guests they had sheltered during the blizzard. Andrea, the wife, expressed her gratitude and joy, saying, "To see everyone in Korea again is such a blessing." The couple had always held an appreciation and interest in Korean culture, and their chance encounter had brought them closer to this beautiful country.
The bond forged during their time together in Buffalo proved to be strong and lasting. The couple and their South Korean guests became lifelong friends. The experience inspired not only the couple but also their guests, who felt compelled to pay it forward and spread kindness to others. Through their act of compassion, the American couple created a ripple effect of goodwill, reminding us of the power of empathy and humanity.