To Get Sweet, Long-Suffering Dog a Home, a Local Man Lived in the Shelter With Her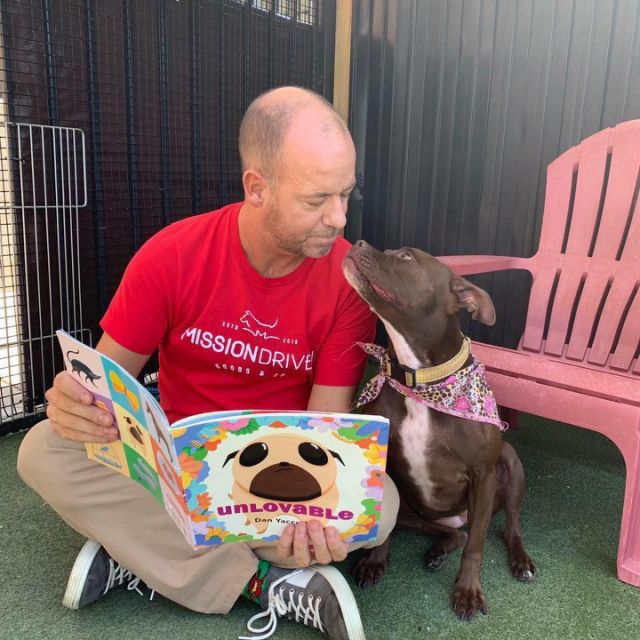 It Wasn't Because Scott Poore Needed an Office for His Business
In an age where shared workspaces are a popular solution for small business owners, you could imagine that Scott moved into a dog's shelter space for practical reasons. In a way, he did: he wanted to bring focus on the wonderful creature he had met, and help her find a forever home after more than 400 days at the shelter. It just happened that Scott could also operate his business, animal-oriented Mission Driven Goods, while spending time living with his new friend, a terrier mix named Queen.
Things Happen When People Pay Attention
When Scott noticed that the doggie was looking down more days than not and seemed to be losing heart and hope, he took action. He moved in. He not only ran his business from the small kennel space, he also contributed in lieu of rent. It's a good thing he didn't sign a long-term lease.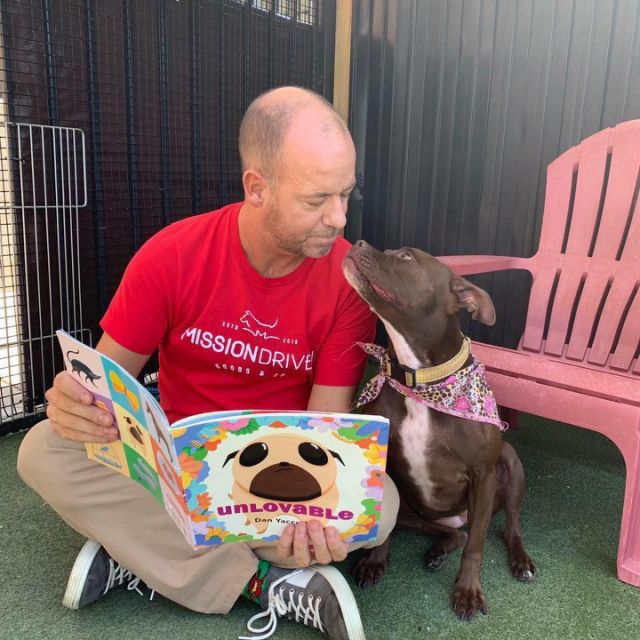 A Dog's Bad Luck, Bound to Turn Good Eventually
According to Scott, Queen came from a bad home in a bad neighborhood. She lived in a dumpster when she was found, with nowhere to go but up. She got veterinary care and attention at the shelter to make her ready for adoption, but still after 400 days she was looking eagerly at every visitor to her corner of the shelter, and nothing was happening. When Scott visited, he saw her kind nature and thought it was just a matter of increased awareness about this wonderful stray dog.
Shelter Operations and Local Politics Can Dwarf the Needs of a Lone Creature
Great Plains Shelter has been involved in animal shelter operations in the local area and county during turbulent times, and with record volumes of pets and strays passing through, Queenie could have gotten lost in the shuffle despite their best efforts. The role of a single individual made a big difference in Queen's life, and in the life of the lucky new owner who took her home.
Life in the Shelter for Man and Dog
Scott moved into Queen's space as part of his mission to raise awareness about shelter pets, especially ones which have resided in facilities for a long time. Sometimes it's just a matter of time and exposure, a chance for the right person to come along. Scott brought a desk and other living materials in and vowed to stay until Queen left, too, for a new home. He noted two reasons that he picked her for his enhanced support: she was one of the most friendly, personal creatures he'd met, and she had had a rough life from the beginning up to the 400-day shelter stay. Things were looking up overall, but she was starting to look down.
Making National News Once for Moving in, Twice for Moving Out
The good news came soon after, though, as Scott's contribution to Queen's visibility and adoption prospects appeared to pay off. The reach of Queen's and Scott's story shows how people around the globe and in the local community took an interest. As reported in sources including the New York Post, it took just a week of living together before Queen — and Scott — moved out. In a surprise twist, her new owner Tony Puluso said he didn't know the backstory including Scott's somewhat odd behavior. He just thought Queen was the dog for him. But who knows how many other pets were adopted after long shelter stays because of the story?
Why women make capable firefighters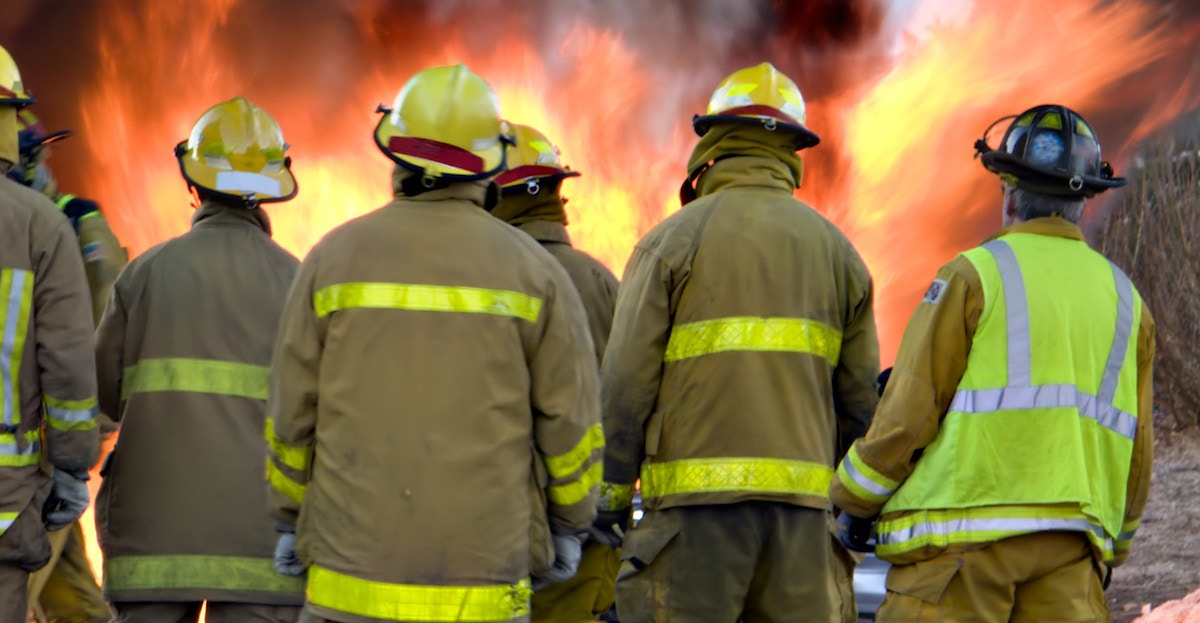 It's unfortunate that the idea persists in society that women are not capable of working as firefighters. As women have become increasingly prominent in other industries that have been traditionally dominated by males such as construction and logging, their numbers on the ranks of firefighting squads continue to remain low.
Take the Fire Department of New York as an example. In 2018, five women succeeded in graduating from New York City's Fire Academy. While some progress has been made for women in the FDNY since the fire department lost a gender discrimination lawsuit back in 1982, there are still fewer than one percent of firefighters for the department who are female. While fire departments in cities such as Seattle, Minneapolis, and Miami have more women, the average for fire departments across the nation is only about five percent female.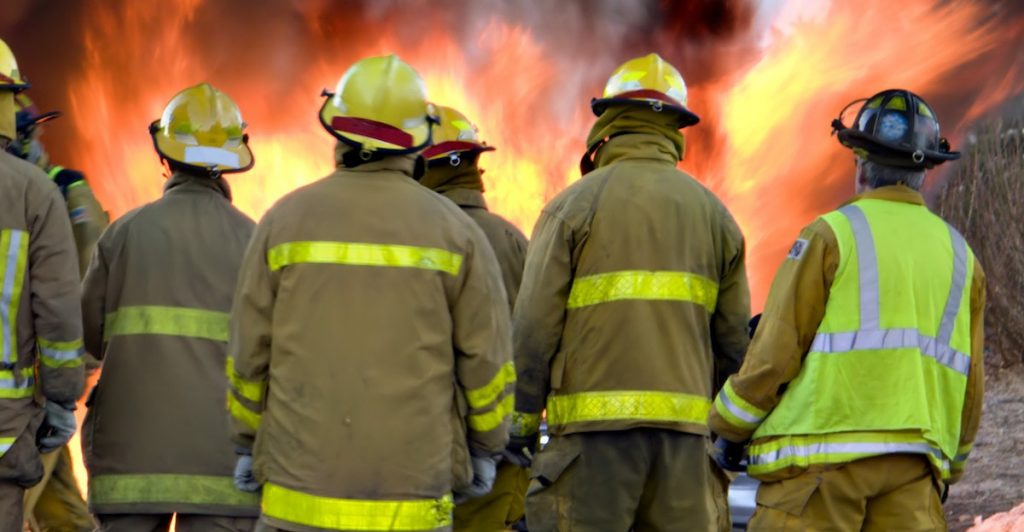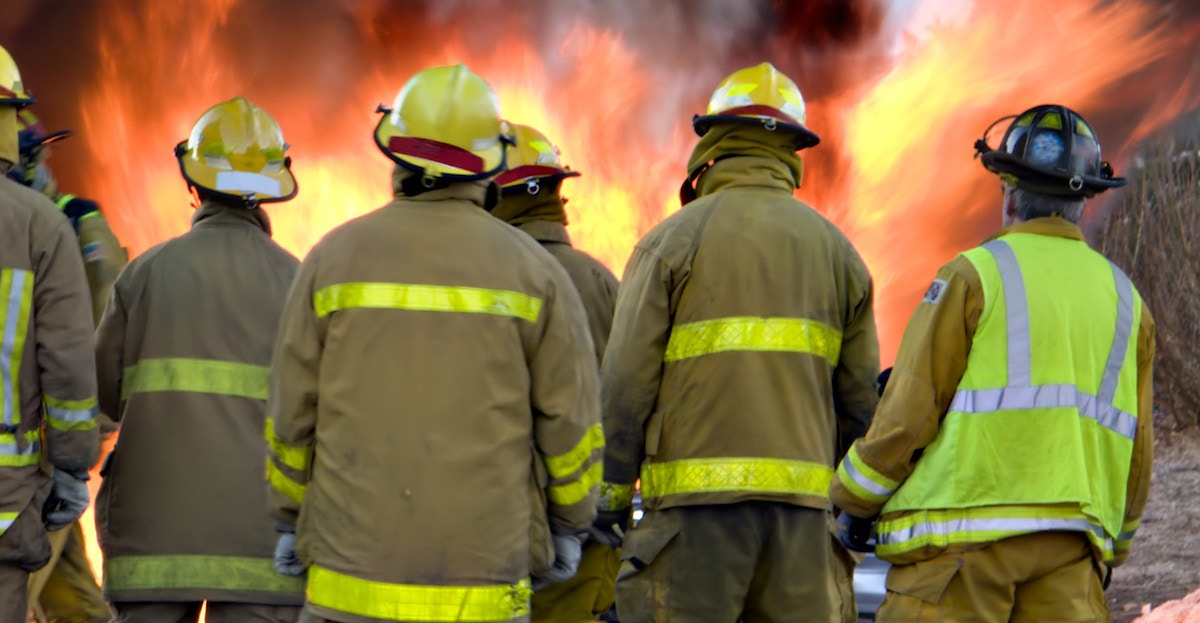 Historically, women have long been successfully putting out fires in this country. Back in 1815, Molly Williams volunteered to serve at the firehouse fo New York City's Oceanus Engine Company No. 11. Williams was a female slave working with a company that was not only all male, but all white as well. Williams was offered a job after she single-handedly handled a call when every man in the company was unable to handle the call because of being infected by the flu.
Another early female firefighter in the US was Emma Vernell. She was 50 years old when she became the first woman to work as a firefighter in the state of New Jersey.
Some people continue to wonder if women are really capable of working as firefighters. One needs only look at statistics to find an answer to this quandary. Consider statistics from the national Candidate Physical Abilities Test that firefighters need to pass. In 2008, 70 percent of all women who took the exam passed. This figure is not significantly far behind the percentage of men who passed the exam. In the same year, 75 percent of men passed. This shows that women are not statistically far behind men in taking the exam and passing or failing is more a matter of individual capabilities than a question of gender.
It's likely that women remain underrepresented in the firefighting profession because of traditionally perceived gender roles. Fire departments all over the country have been found to have testing and qualification procedures that not only discriminate against women, but also against minorities as well. Available equipment is often designed to fit men rather than women. Also, harassment toward women is rampant in some departments.
Nevertheless, women succeed in careers as firefighters. In fact, hundreds of women have attained the rank of captain or lieutenant in their careers as firefighters. In fact, the city of San Francisco fire department was led by a woman, Chief JoAnne Hayes-White, as of 2004.
It's important that people realize that females are perfectly capable of serving as firefighters because, as a female Wisconsin firefighter once remarked, "No one cares if you're a woman when their house is on fire".