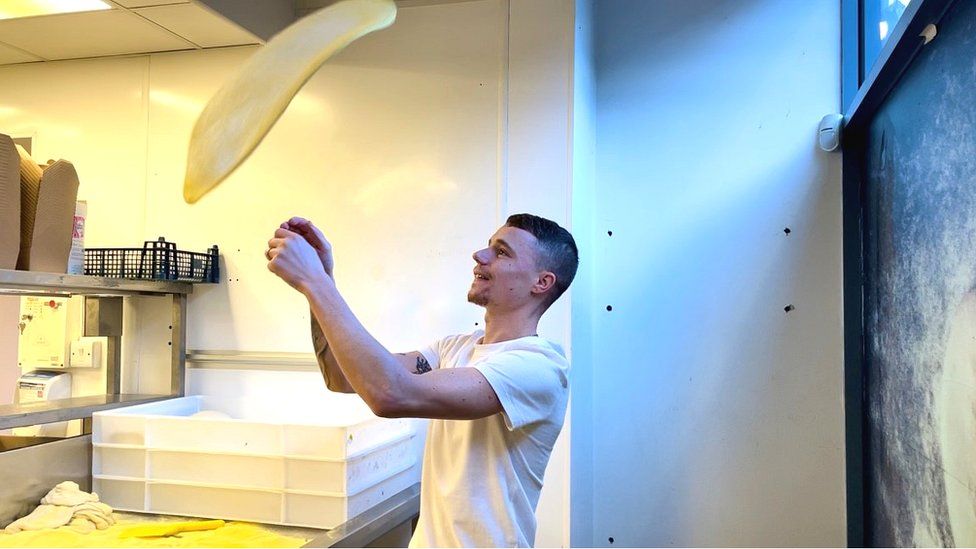 Time for a Free Pizza in Edinburgh
If people live in Edinburgh, they're going to get a bonus in January. As it turns out, just living in the town will entitle each resident to a free pizza, courtesy of Mark Wilkenson. As the owner of Pure Pizza, a well known hot cheese pie establishment located in Morningside, Wilkenson had been itching to do something for his neighbors. Inflation and the cost of living has been a recurring concern, especially for the business owner who relies on consumers having discretionary cash to go out and buy food to go.
As it turned out, Wilkenson had the means to make a difference, specifically his pizza offerings. So, at the fine young age of 55, he has made an impression on everyone in his immediate market by basically making a clear dent in the local inflation chaos. He's giving everyone living in Edinburgh a free pizza. Now is a pizza going to push back on inflation?
Well, first off, with the cutback on spending, things are a bit slow around the pizzeria. So, Wilkenson recognized immediately that he needed something to keep his staff busy so they wouldn't just walk off and ghost him one day soon. Second, everyone locally gets the benefit of a free meal, and not a small pizza either. Third, Wilkenson hopes, of course, that the effort goes a bit further than just a thank you; in fact, he's hoping that the gesture is reciprocated with continued business when people can afford pizza on a regular basis again. It's not a dumb move; consumer loyalty does tend to be generated by making people feel valuable. Wilkenson is quite honest about the affair – he dubs it a win-win for all involved.
The cost isn't a small affair either. Wilkenson expects that with the size of the population and the number expected to want a pizza, he's likely going to spend something near £12,000. And that's on top of the fact that his pizza business couldn't have been timed worse in terms of a business start; Pure Pizza was established in March 2020. It was the same month when COVID hit full steam and forced social lockdowns.
The business was designed originally for high capacity. At full demand, Pure Pizza can put out 18 complete, large-size pizzas every six minutes or thereabout. However, once the pandemic hit, most of the ovens were sitting unused. It was not how Wilkenson imagined his business operating on New Year's before 2020 got started.
Of course, there are some limitations to freebie pizzas. Folks have to show up in person, they have to visit during January only. And there are no free pizzas during the prime hours of 5:30pm and 8:30pm. The rules aren't too difficult and, Wilkenson suspects, folks will likely more than cooperate for a sizeable meal that can probably last a good dinner, even breakfast the next morning.
Wilkenson also has another hope. Ideally, if everyone who gets a free pizza turns around and repeats the favor in some way with more folks, it could start an interesting social reaction. He's not a blind idealist; Wilkenson fully expects some people will just show up for a free pizza, and then that's it. However, if even one out of ten goes further, Wilkenson might just realize the results of his effort around town in a far bigger way than just a warm pizza.

Brave 12-Year-Old Girl Saves Family from Carbon Monoxide Poisoning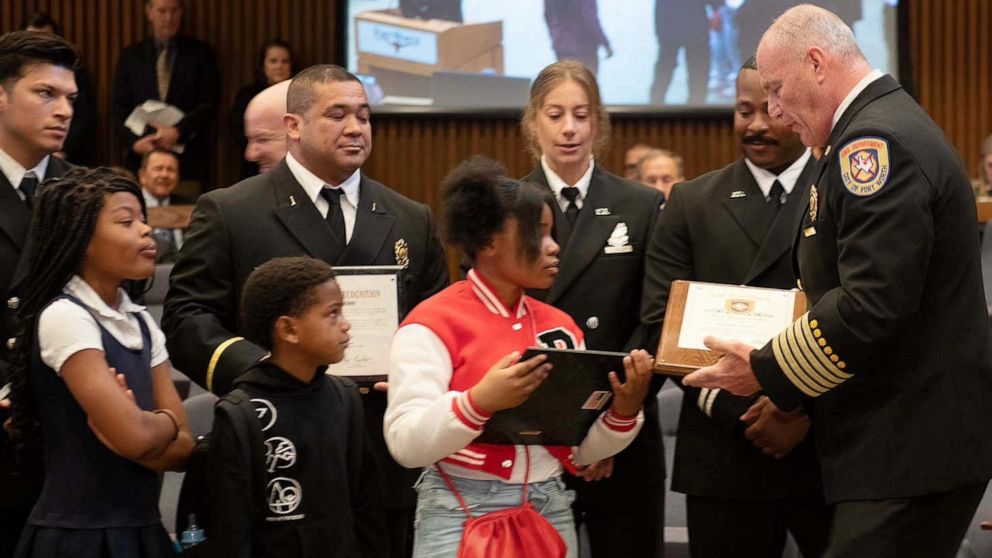 In a remarkable act of courage and quick thinking, 12-year-old Jaziyah Parker from Fort Worth, Texas, became a true hero when she saved her family from a dangerous situation. Jaziyah's keen observation and immediate action prevented a potential tragedy from unfolding.
One day, while Jaziyah was at home, she noticed something was wrong. Her mother and younger brother began to feel sick and lose consciousness. Jaziyah didn't panic but instead sprang into action. She grabbed the phone and dialed 911, desperately seeking help. In the recording of the 911 call, Jaziyah can be heard saying, "Something wrong with my mama. Can you hurry up and come?" Her plea for assistance was a crucial step that would ultimately save her entire family.
Little did Jaziyah know, her family's home was filling up with a silent but deadly gas called carbon monoxide. This odorless and colorless gas can be extremely harmful and even fatal when inhaled. But Jaziyah's sharp instincts and timely call for help prevented a tragic outcome. Her actions ensured that her family received the necessary assistance in time.
The Fort Worth Fire Department recognized Jaziyah's bravery and quick thinking during a special ceremony held on May 23, 2023. The firefighters honored her for her heroic act, commending her for the bravery she displayed in a challenging situation. Jaziyah's actions exemplify the importance of staying calm and taking action during emergencies.
Carbon monoxide poisoning is a serious concern, as it can occur in any home due to faulty appliances, heating systems, or ventilation issues. This incident serves as a reminder for everyone to have carbon monoxide detectors installed in their homes and to be aware of the signs and symptoms of poisoning. Symptoms such as dizziness, headaches, nausea, and confusion should never be ignored, as they could indicate carbon monoxide exposure.
Jaziyah's story is an inspiration to us all. Her courage and quick response saved her family from a potentially fatal situation. She serves as a shining example of how even young individuals can make a significant impact and help those in need. Her actions remind us that heroes can emerge at any age, and we should always be prepared to lend a helping hand in times of crisis.