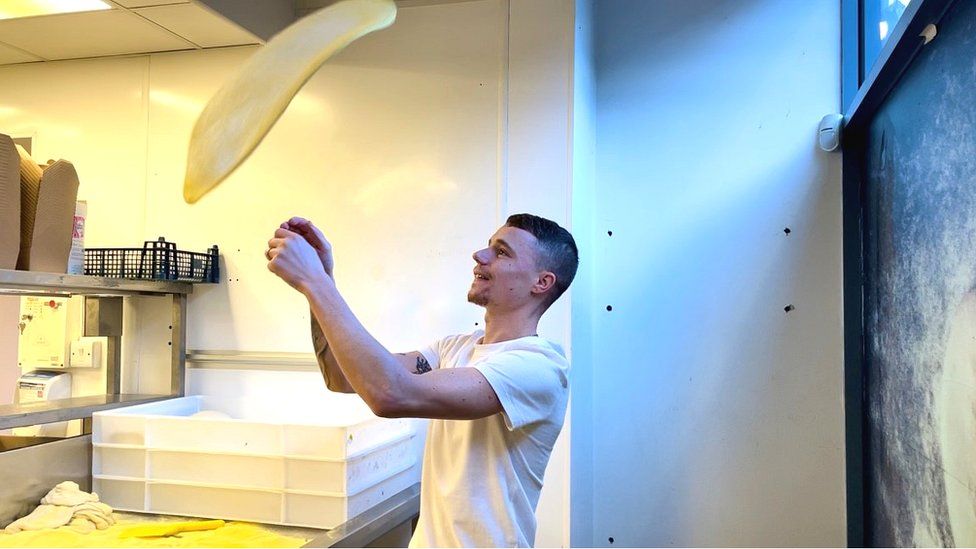 Time for a Free Pizza in Edinburgh
If people live in Edinburgh, they're going to get a bonus in January. As it turns out, just living in the town will entitle each resident to a free pizza, courtesy of Mark Wilkenson. As the owner of Pure Pizza, a well known hot cheese pie establishment located in Morningside, Wilkenson had been itching to do something for his neighbors. Inflation and the cost of living has been a recurring concern, especially for the business owner who relies on consumers having discretionary cash to go out and buy food to go.
As it turned out, Wilkenson had the means to make a difference, specifically his pizza offerings. So, at the fine young age of 55, he has made an impression on everyone in his immediate market by basically making a clear dent in the local inflation chaos. He's giving everyone living in Edinburgh a free pizza. Now is a pizza going to push back on inflation?
Well, first off, with the cutback on spending, things are a bit slow around the pizzeria. So, Wilkenson recognized immediately that he needed something to keep his staff busy so they wouldn't just walk off and ghost him one day soon. Second, everyone locally gets the benefit of a free meal, and not a small pizza either. Third, Wilkenson hopes, of course, that the effort goes a bit further than just a thank you; in fact, he's hoping that the gesture is reciprocated with continued business when people can afford pizza on a regular basis again. It's not a dumb move; consumer loyalty does tend to be generated by making people feel valuable. Wilkenson is quite honest about the affair – he dubs it a win-win for all involved.
The cost isn't a small affair either. Wilkenson expects that with the size of the population and the number expected to want a pizza, he's likely going to spend something near £12,000. And that's on top of the fact that his pizza business couldn't have been timed worse in terms of a business start; Pure Pizza was established in March 2020. It was the same month when COVID hit full steam and forced social lockdowns.
The business was designed originally for high capacity. At full demand, Pure Pizza can put out 18 complete, large-size pizzas every six minutes or thereabout. However, once the pandemic hit, most of the ovens were sitting unused. It was not how Wilkenson imagined his business operating on New Year's before 2020 got started.
Of course, there are some limitations to freebie pizzas. Folks have to show up in person, they have to visit during January only. And there are no free pizzas during the prime hours of 5:30pm and 8:30pm. The rules aren't too difficult and, Wilkenson suspects, folks will likely more than cooperate for a sizeable meal that can probably last a good dinner, even breakfast the next morning.
Wilkenson also has another hope. Ideally, if everyone who gets a free pizza turns around and repeats the favor in some way with more folks, it could start an interesting social reaction. He's not a blind idealist; Wilkenson fully expects some people will just show up for a free pizza, and then that's it. However, if even one out of ten goes further, Wilkenson might just realize the results of his effort around town in a far bigger way than just a warm pizza.

Grandpa Rudy Noorlander's Remarkable Recovery After Grizzly Bear Attack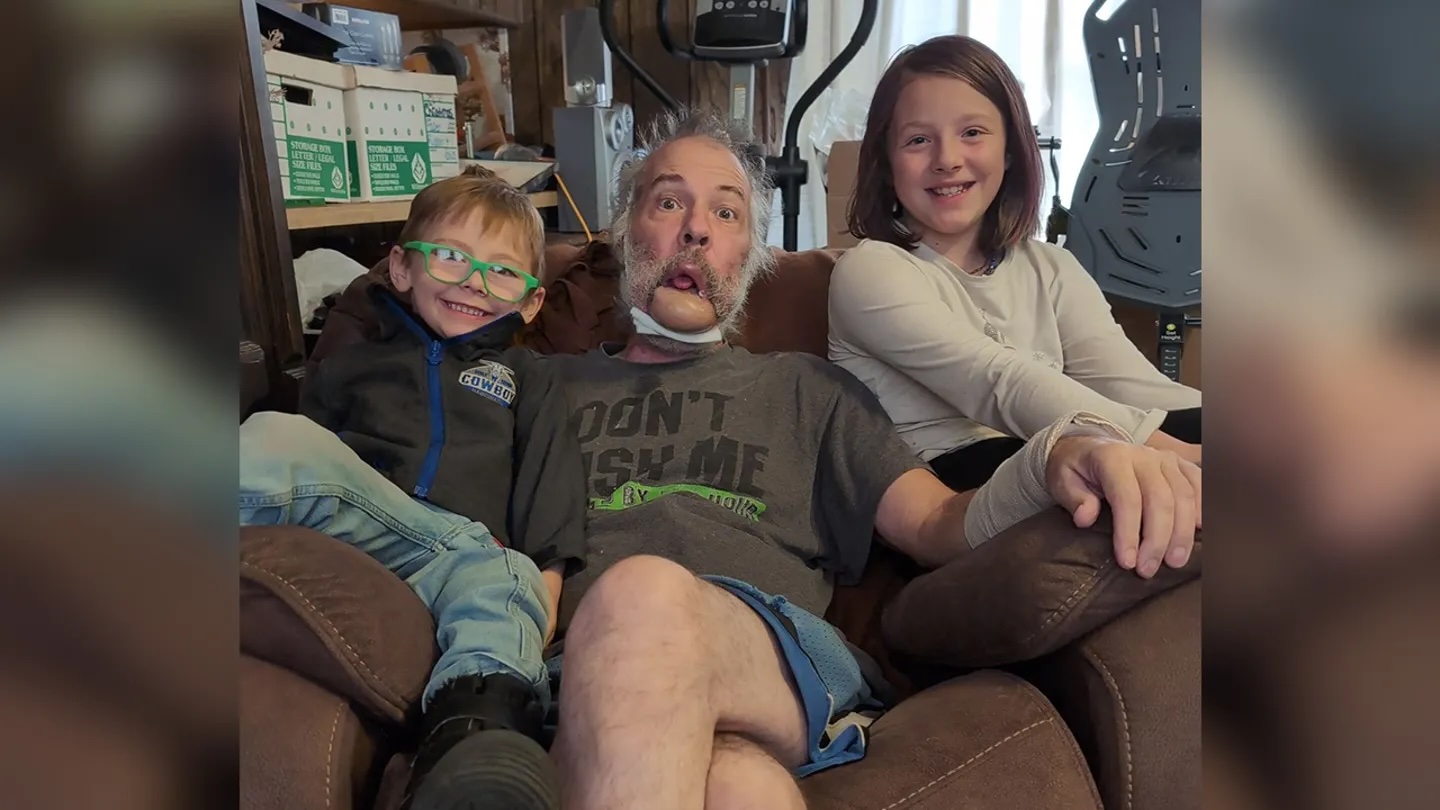 In the rugged wilderness of Montana, a brave 61-year-old man named Rudy Noorlander faced a terrifying encounter with a 9-foot-tall grizzly bear that left him with a ripped-off jaw. Despite this harrowing experience, Rudy's indomitable spirit and determination to recover have amazed his family and community.
On September 8th, while helping a father and son track a shot deer in Custer Gallatin National Forest, Rudy unexpectedly crossed paths with the massive grizzly bear. In a moment of sheer surprise, the bear attacked him, resulting in what Rudy humorously described as the "most disgusting French kiss of his life." The bear tore into his lower jaw, leaving Rudy in a life-threatening situation.
Recalling the traumatic incident, Rudy shared that the attack happened so quickly that he couldn't deploy his bear spray in time, and a misfire from his gun further complicated the situation. Desperate to fend off the bear, Rudy resorted to using his hands, but the grizzly clamped onto his lower jaw with incredible force. Despite the unbearable pain and the bear's rancid breath, Rudy valiantly fought for his life.
Miraculously, Rudy survived the ordeal, and he is expected to make a full recovery. Reflecting on the incident, he acknowledged that there were things he could have done differently to change the outcome, but he remains optimistic about the future. Supported by his family, including daughter Ashley, Rudy jokingly declared that he's going to be "like Rambo out there" in the Montana wilderness.
Despite facing one of the most challenging moments of his life, Rudy Noorlander maintains a positive and resilient attitude. Describing him as the "most positive person" she knows, Ashley praised her father's will to live and his fighting spirit. Rudy, a Montana native, owns Alpine Adventures, a snowmobile rental shop in Big Sky, and the incident has strengthened his connection with family, God, and personal growth.
With unwavering faith, Rudy believes that there is a purpose for his survival, and he plans to share his story through church devotionals and inspirational talks. He sees the attack as a turning point that has guided the rest of his life's journey.