Tidying Up with Kids: Using Marie Kondo's Method with Littles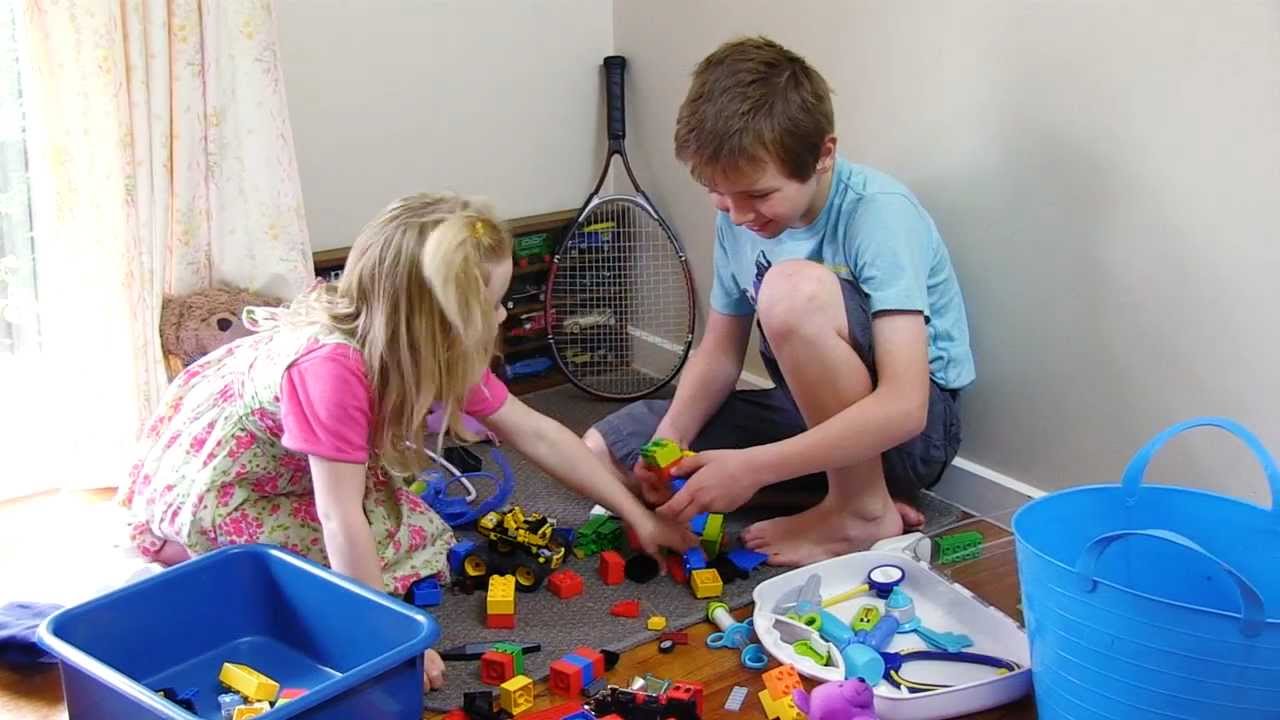 The Life-Changing Magic of Tidying Up
The famous book written by Marie Kondo has given hope and advice to many. Learning to think about what "sparks joy" in your life and what does not can definitely be life-changing. Netflix has helped bring this advice to life by hosting the "Tidying Up with Marie Kondo" show. Marie has been going into people's homes and helping them experience the magic of tidying. The advice she gives seems like grand advice unless you have kids. You start wondering how you could possibly put any of this into effect with children running around. Is it possible?
Absolutely! Below are just a few ways in which Marie Kondo's method can help parents.
Everything Needs a Home
Remember that old saying, "A place for everything and everything in its place"? One of Marie Kondo's lessons is about how important this principle is, and I cannot agree with her enough. When kids are involved, it is even more important. I cannot tell you how many times misplaced items end up cluttering my desk, the dining room table, or the kitchen counters, all because my children do not know where they go. Making a place for everything and teaching your children where that place is will cut down on the clutter immensely.
Allow Your Children to Organize Their Own Space
Every person has their own style and preferences, including kids. If a parent forces their style on a child's space, it probably will not stay that way. However, if the parent allows the child to participate in the organizational style, there is a higher likelihood of success. When I started allowing my daughters to help organize and decorate their own bedroom, it was easier for them to keep tidy. Because everything is organized in a way that makes sense to them, they do not have to think about where their things go anymore.
Let Your Child Decide What Sparks Joy for Him or Her
It can be so tempting to purge your child's stuff yourself. If you just got in there while they are not looking, they would not have half as many items left and it would so much neater! They wouldn't even notice those toys gone, right?
Wrong! They will absolutely notice something missing that they love. Just do not even try it! Our children are individuals, and though we do not always understand them, they love what they love. We have to let them decide what makes them happy and what does not.
My five-year-old has a pair of lime green shorts that I would burn if it were up to me. They are old and faded and, truthfully, the style seems to be from when I was little. One day, I put them in a charity bag while she was not looking, but later, I decided I should talk to her about it. She said she did not want to get rid of them. When I asked why, she answered, "They're my mint-stealing shorts. I can put your mints into the little pockets on the front!" I laughed because she is constantly grabbing mints off of my desk and hiding them in those shorts. I find them and tickle her until her tummy hurts with laughter. To me, those shorts were worthless, but to her, they are a part of our fun and games. We simply never know what emotional attachment they have to things, so we should let them choose what to get rid of.
Tidy Up In Front of Your Children
There are many grown women who have no clue how to clean or organize. Why? Their parents never taught them. Often, they never even saw the cleaning done- it just happened somehow. Allowing your children to see you tidy up and, hopefully, getting them involved will not only instill the tidying habit but also have them ready to care for their own home.
It's Okay to Purge Kids' Artwork
I know it can seem like a huge betrayal to purge those beautiful pieces of art that your kids have created, but rest assured that it is not. Often, kids forget before long that they made it for you. Display new art for a while but then keep only certain ones. Some people take photos of the work and make it a digital photo album. I have a wall in my home where they are allowed to display their work for a time. We then decide together what we want to put away and what we can throw away. Making them part of the decision-making process will cut back on any drama.
Three Week Pet and House Sitting Turns Into a Year Long Mystery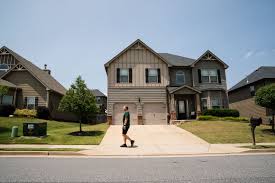 Any responsible pet owner knows that if you cannot bring the animals with you then you need to make arrangements to ensure they are taken care of. If you are going to be gone for any length of time it is also a good idea to have someone check in on the house once in a while to make sure everything is ok. Last year one Canadian man agreed to watch his neighbor's home while they were away.
The neighbors were going to be traveling for a few weeks visiting family overseas. They asked the man and his wife to watch the house and their pets and check on the house for three weeks while they went to Taiwan as his mother was dying and they wanted to see her and spend time with the family. They left the man $500 dollars for food for their 2 German Sheppards and their cat. The man agreed and went over daily to feed the pets and would walk through the house to check on things every week.
On July 1, he got an email asking if the man and his wife could watch things for a little longer. It was taking more time than they expected to take care of everything after his mother had died. They agreed and expected the man to return in 2 week's time. They never arrived and no other communications were received. On July 21, the man sent an email but never got a reply. By the end of the month the neighbor's cell phone had been disconnected and he was not responding to any email messages at all now. At some point in the following weeks a pipe had burst and ended up flooding the basement causing massive water damage. The man did not know what to do now since he still could not get in touch with the family.
He ended up paying someone out of his own pocket to have the leak fixed, and he also paid for one of their dogs to have surgery. This was quickly becoming a real nightmare situation, and worst of all, he had no idea how long it was going to last. He thought about trying to track them down via social media but they had a very common last name and he had no address or name for contact on who they were staying with in Taiwan so it seemed a search on his own was going to be fruitless.
The electricity was still running in the house, which the man credited to an autopayment. The internet was also still working. There was no way to track down a place of employment or other contact ins Canada who might know the couple and be able to help track them down. So, after waiting nearly a year, the man filed a missing person report with the police to try and get some help finding out what happened to the couple. Eventually, they got a response- there was good news and bad news.
The good news was that the couple were alive and well and not dead or in prison as the man had feared. The bad news was that they seemed to be very irresponsible and privileged people. They said they had asked a relative to come to get the pets and deal with the house but had never checked in with him to see if any of it had been done. They said the man and his wife could keep the pets if they wanted or he could find some way to take them off their hands. He also seemed to care little about the house and made a statement along the lines of – if we ever come back we can pay to fix it or just buy a new house.
The man said that he and his wife would keep the pets as they couldn't bear to give them up after a year of caring for them. They were also very worried about what this couple may do with animals they seemed to truly care so little about. It is one of the most bizarre stories ever, but at least it ends on a happy not and those pets are still in good hands and are being loved and cared for. But let this be a warning before anyone agrees to house sit or pet sit for something- get all the details and contact information before you ever say yes!