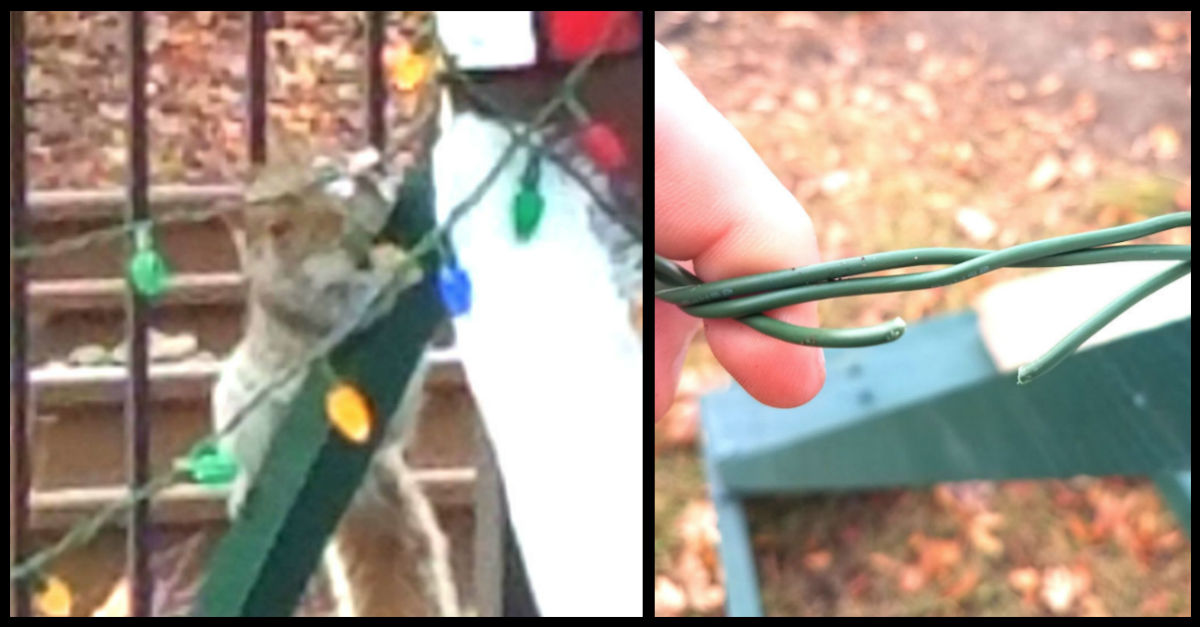 This Naughty Squirrel Got Themselves In Trouble With The Law!
Vandalism is a serious problem that many communities are forced to deal with. This issue gets especially serious during the holiday seasons. There are too many people out there who like to mess with signage that is not theirs and the police officers who are tasked with assisting these communities are left to pick up the pieces.
But what happens when the vandals in question are not actually human beings? What happens if the vandalism is being perpetrated by animals? It's not like there are any tiny handcuffs that can be placed on these creatures. When a vandal started messing with the Christmas lights in this New Jersey community one year, the officers were unsure how to proceed.
The Sea Girt Police Department decided that they would do their best to keep a close watch for the culprit. That's all you can do in scenarios like these. Little did these officers know what they were up against. They would need to make a pair of tiny handcuffs to bring this particular culprit to justice. The lights were not being tampered with by a human being at all.
After they took a closer look at the surveillance footage from this lighting setup, they were able to identify the perpetrator. As it turns out, there was a little squirrel gnawing on the lights. We can't believe that this squirrel was willing to risk their freedom like this! Don't they know what happens to vandals in the clink?
All jokes aside, we cannot stop laughing at the sheer absurdity of this story. These police officers probably thought that they were going to find some punk kid who was stopping by every night with a set of clippers. Instead, all they found was one silly squirrel who just wanted to find a place to get their gnaw on.
The cops knew that they could not give the squirrel any sort of special treatment just because they were an animal. They would need to make sure that the squirrel was actually going to pay for their crimes. Of course, this is all in good fun and they were not really going to arrest the squirrel.
They decided that the best way to go about this task was by creating a Facebook post. That's how they would let the community know that they had brought this animal to justice. The post was made in jest but they were sure to let the community know that the squirrel had been charged for the crime. The animal would be facing criminal mischief charges!
The squirrel is probably not even aware of all this hubbub, which makes the story even funnier. Do you think that the squirrel would take this charge or would they start snitching on their fellow squirrels to get a lesser punishment? If you would like to see this squirrel getting caught in the act, you should definitely take the time to watch the video below.
We are just glad that this town was able to get to the bottom of the mystery before it was too late. Anyone who has ever experienced tampering with their Christmas lights is definitely going to relate to this one. It can be annoying to have your handiwork ruined by a vandal and it is not a fate that we wish on anyone.
Hopefully, this squirrel was able to learn their lesson. We would hate to see them turn into a career criminal. Sometimes, all it takes is one bust for a wayward soul to turn their lives around. In the meantime, please be sure to share this hilarious story with your closest friends and loved ones.
California Costco Worker's Act of Kindness Earns Him Employee of the Month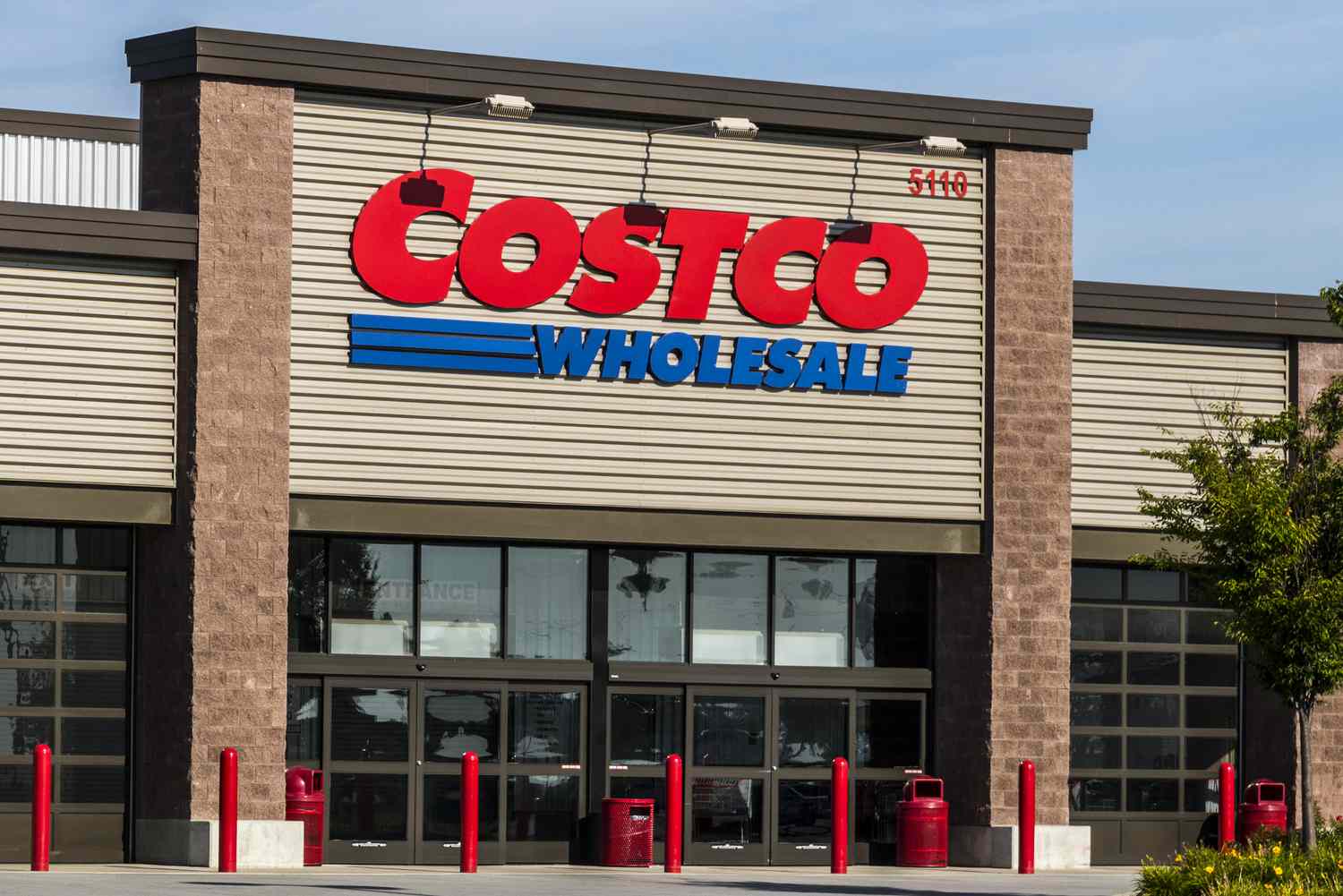 In the bustling aisles of a Costco store in Clovis, California, a heartwarming story of honesty and compassion recently unfolded. John Sotelo, a dedicated employee, was going about his daily tasks, putting away cases of water, when he stumbled upon an envelope that would change the course of his day and touch the hearts of many.
As Sotelo reached for one of the water pallets, his sharp eyes caught sight of a small envelope nestled among the bottles. Curiosity piqued, he picked it up and decided to take a look inside. To his astonishment, he discovered an incredible sum of $3,940 in cash within the envelope.
Most people might have been tempted to keep such a substantial amount of money, but not Sotelo. He knew that this money belonged to someone, and his strong sense of honesty and integrity guided his actions. Without hesitation, he promptly informed his manager about the discovery.
Sotelo's manager quickly recognized the gravity of the situation and decided to review the store's customer surveillance footage to identify the owner of the lost envelope. It wasn't long before they located the rightful owner, a Costco member who had unknowingly dropped her precious savings.
What followed was a heartwarming reunion between John Sotelo and the envelope's owner. The member was overwhelmed with gratitude and could hardly contain her emotions as she thanked Sotelo profusely. She explained that the money was intended for her children's education, making Sotelo's act of kindness all the more significant.
Sotelo's selfless and honorable action didn't go unnoticed by his colleagues and superiors. In recognition of his integrity and compassion, he was awarded the coveted title of "Employee of the Month."
Sotelo's unwavering honesty and his commitment to helping others in their time of need remind us all of the power of simple acts of kindness. His story also highlights the importance of maintaining our faith in the goodness of humanity and the belief that doing the right thing is always worth it, no matter the circumstances. John Sotelo's actions have not only earned him recognition but also the admiration and gratitude of his community, proving that integrity and compassion are values that should be celebrated and upheld.