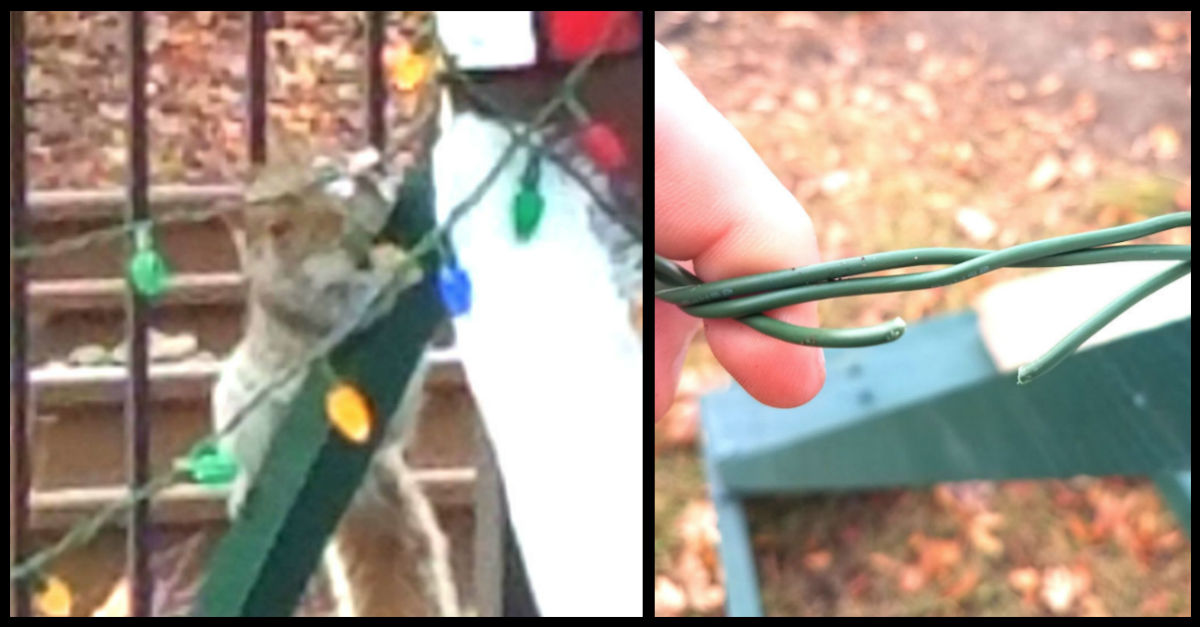 This Naughty Squirrel Got Themselves In Trouble With The Law!
Vandalism is a serious problem that many communities are forced to deal with. This issue gets especially serious during the holiday seasons. There are too many people out there who like to mess with signage that is not theirs and the police officers who are tasked with assisting these communities are left to pick up the pieces.
But what happens when the vandals in question are not actually human beings? What happens if the vandalism is being perpetrated by animals? It's not like there are any tiny handcuffs that can be placed on these creatures. When a vandal started messing with the Christmas lights in this New Jersey community one year, the officers were unsure how to proceed.
The Sea Girt Police Department decided that they would do their best to keep a close watch for the culprit. That's all you can do in scenarios like these. Little did these officers know what they were up against. They would need to make a pair of tiny handcuffs to bring this particular culprit to justice. The lights were not being tampered with by a human being at all.
After they took a closer look at the surveillance footage from this lighting setup, they were able to identify the perpetrator. As it turns out, there was a little squirrel gnawing on the lights. We can't believe that this squirrel was willing to risk their freedom like this! Don't they know what happens to vandals in the clink?
All jokes aside, we cannot stop laughing at the sheer absurdity of this story. These police officers probably thought that they were going to find some punk kid who was stopping by every night with a set of clippers. Instead, all they found was one silly squirrel who just wanted to find a place to get their gnaw on.
The cops knew that they could not give the squirrel any sort of special treatment just because they were an animal. They would need to make sure that the squirrel was actually going to pay for their crimes. Of course, this is all in good fun and they were not really going to arrest the squirrel.
They decided that the best way to go about this task was by creating a Facebook post. That's how they would let the community know that they had brought this animal to justice. The post was made in jest but they were sure to let the community know that the squirrel had been charged for the crime. The animal would be facing criminal mischief charges!
The squirrel is probably not even aware of all this hubbub, which makes the story even funnier. Do you think that the squirrel would take this charge or would they start snitching on their fellow squirrels to get a lesser punishment? If you would like to see this squirrel getting caught in the act, you should definitely take the time to watch the video below.
We are just glad that this town was able to get to the bottom of the mystery before it was too late. Anyone who has ever experienced tampering with their Christmas lights is definitely going to relate to this one. It can be annoying to have your handiwork ruined by a vandal and it is not a fate that we wish on anyone.
Hopefully, this squirrel was able to learn their lesson. We would hate to see them turn into a career criminal. Sometimes, all it takes is one bust for a wayward soul to turn their lives around. In the meantime, please be sure to share this hilarious story with your closest friends and loved ones.
AI, Childhood Images and a Holocaust Survivor Finding Her History Again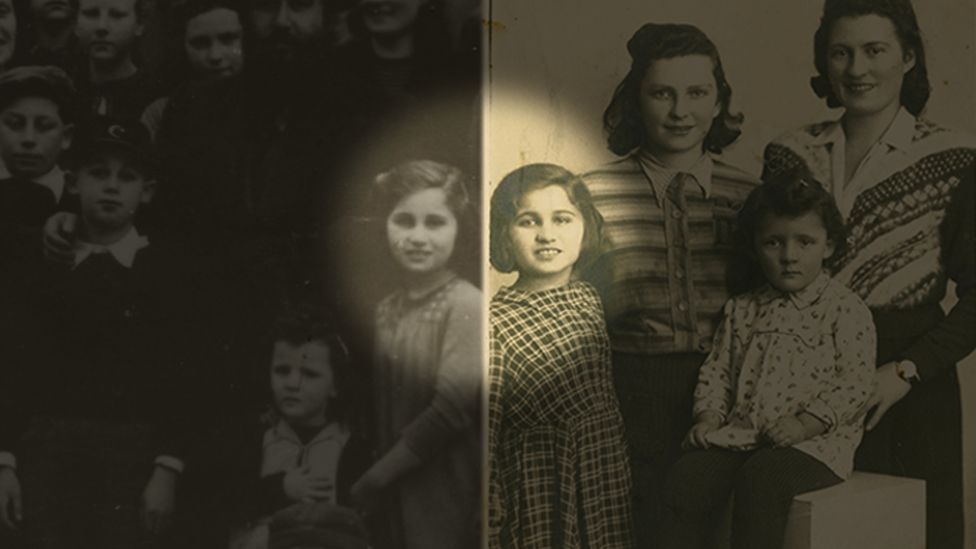 The first half the 20th century was not a good one for Blanche Fixler. As a Jew, she was a target for the Nazis, who succeeded in killing at least 6 million of her countrymen. They were so close to Fixler, at one point she was hiding underneath a bed trying not to breathe. Had she made a noise, the Nazi troops searching the room she was in would have grabbed her in an instant. Through luck, fear, feistiness and perseverance, Fixler survived the Holocaust.
Now, almost some 80 years later, Blanche Fixler is relieving history thanks to artificial intelligence, or AI. A program written by Daniel Pratt, also known as a engineer at Google, has become extremely effective at matching people's faces to their parts in history. In fact, it was so effective, it had a direct impact on Fixler; the software found her face in a historical image from the war period that no one previously knew was Blanche at all. She was just another face of thousands lost until she wasn't.
Dubbed "Numbers to Names," Pratt's program relies on the technology of facial recognition to do its work. While a person's appearance might change over time, their facial structure doesn't. And that makes for a comparable identification when the details are run through the thousands of calculations per second via the software.
In some respects, the software works with the logic of connecting dots. As it makes connections, it builds on that library and makes more connections. Many photos may have one or even two connections, but they still have five or a dozen more than are unknown. By constantly running and making new connections, the software persistently whittles away at the challenge. As it turned out, one of those successes was Blanche Fixler.
Blanche Fixler today is at the ripe age of 86. She is a world away from Germany and Poland and the nightmare she lived through, ensconced in the urban distance of New York. However, thanks to Pratt's program, Fixler has now been identified as a child in two historical photos. Pratt's software did the hard work and connected the dots.
Among the many who were grabbed, rounded up and killed in Poland, Fixler's entire family were victims of the Nazis. At the time, Blanche's name was Bronia to her family, but that was left in the past as she survived the war. Her luck was made possible by an aunt who hid Fixler from the soldiers regularly looking for Jews in hiding. When Fixler saw the photos that had her in them, she also identified her aunt as well as other relatives. That in turn creates more connections that Pratt and those using the software can benefit from in their ongoing work of identification.
The work has been partnered with the U.S. Holocaust Memorial Museum, and it continues to be worked on to provide closure and dignity for the thousands of families related to the victims of the Holocaust. By personalizing the faces of the 6 million, they gain a confirmed history versus being nameless and unknown among the masses lost.