This Man Couldn't Decide On The Perfect Engagement Ring….So He Bought 6!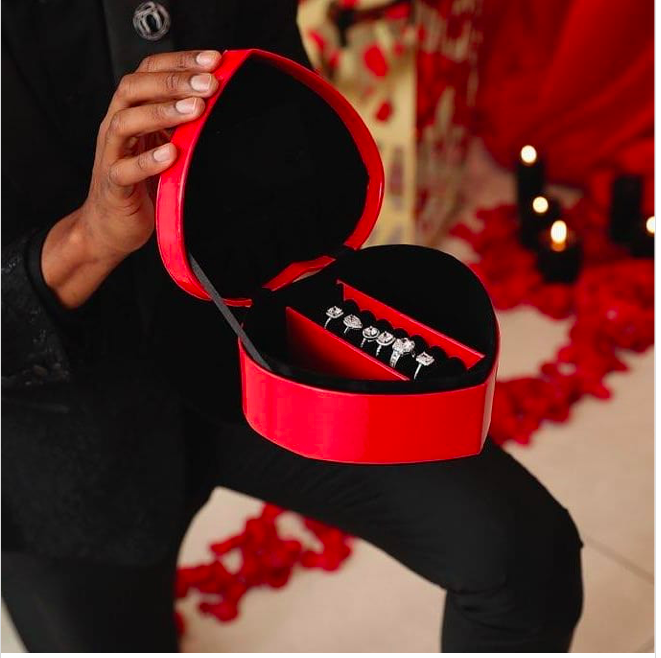 Romantic gestures have a way of dividing the Internet. While most people like to play it cool when they are online and affect a nonchalant persona, most of us have strong feelings when it comes to relationships. Even stories that seem positive to most people are able to be spun negatively online.
This is especially true of marriage proposal. The average man is not going to feel a certain way about these conversations but women will tend to voice their opinions. That is because many women have spent time dreaming about their fantasy proposal and they have certain ideas in mind.
The story of Dennis and Akara's engagement was always going to inspire some silly commentary, mostly because this man decided that he was going to go above and beyond for his sweetheart. Any man who has ever gone through the engagement process can tell you that Dennis found a wonderful hack for the toughest aspect.
Instead of going through what most men go through, he found a way around these concerns. The average man would probably take a look at her jewelry box when she is not at home or ask her friend or sister what her ring size would be. Not Dennis, though. He's got the funds for something a bit more lavish and he is not afraid to use them.
He decided that he would let Atara decide. When the big day finally came, he put together an awesome proposal. No expense was going to be spared. Dennis hired a wide range of professionals, who were tasked with helping him to create the perfect proposal. Florists, designers, event planners and photographers were given the chance to assist Dennis with this task.
This is one of the most glamorous displays that we have ever seen and Dennis did not skimp on the most important part: the ring. Or should we say….rings? He did not want to risk choosing the wrong ring for the love of his life and he came up with the perfect solution to this potential problem.
Dennis gave her a whopping SIX rings to select from! Women everywhere had to be swooning when they first heard about this touching gesture. Of course, the haters are always going to have to chime in as well. There were those who needed to let the world know that they found the rings to be "excessive".
Who would even think to critique someone else's engagement like this? Judging from the pictures that we are seeing, Atara seems to be pretty happy. Aren't her feelings the only ones that matter here? If anything, we must admit that we are a bit jealous of this proposal but we promise that it is all in good fun.
The ring that Atara decided on was an especially beautiful one. She chose the diamond in the shape of a teardrop and her taste is exquisite. Anyone who wants to talk about this proposal and call it "excessive" would never be singing the same tune if their sweetheart was the one who decided to line up an array of beautiful engagement rings, just saying.
We are wishing this couple all of the best going forward. Judging from these photos, Dennis and Akara are madly in love with one another. He is grateful to God for sending him a fellow prayer warrior to spend the rest of his life with. He was fortunate enough to fall in love with his best friend and we wish the same for everyone in 2019. The bar has been set, men. It's time to do the same for your special lady!
Experts Warn Pet Owners About The Dangers Of Himalayan Salt Lamps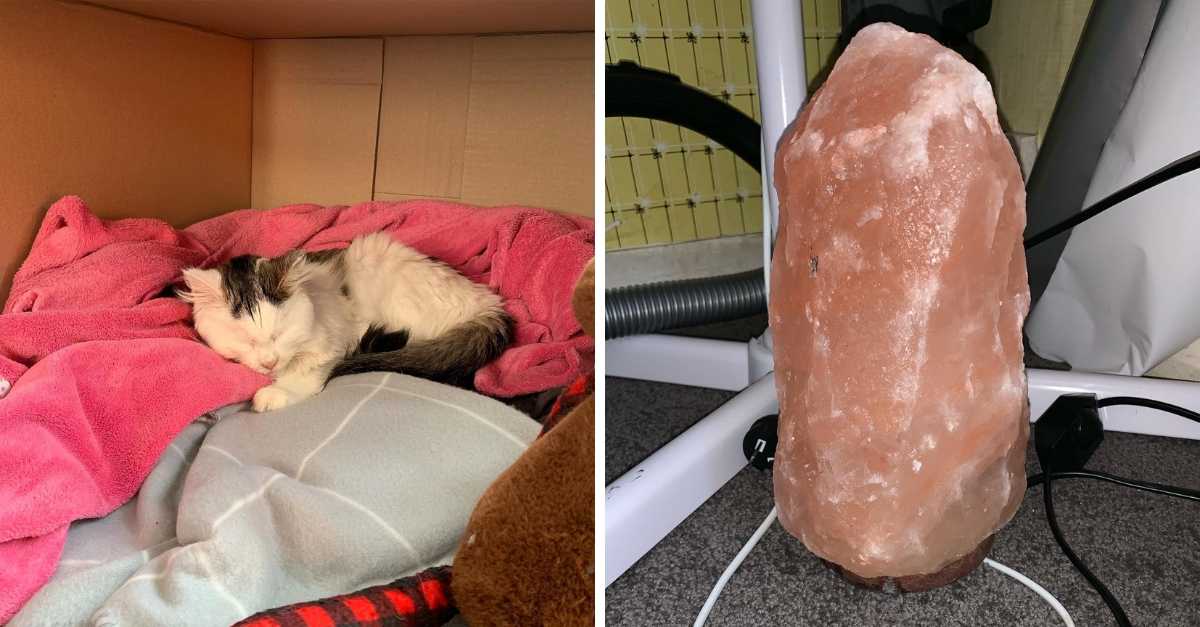 Pet owners are always looking to make sure that their four legged friends are safe and sound. It only makes sense, right? Our pets look to us for food, shelter and care. If we are not going to look out for them, who will? Now that Himalayan salt lamps are steadily rising in popularity, pet owners have been looking into the potential benefits that they have to offer.
These benefits are numerous to the owner but are these salt lamps truly safe for the pet? It is a question that certainly deserves answering. They might be a great addition to the home but these advantages could come at a cost to your pet. In a best case scenario, the lamps clean the air in the home and allow us to get a good night's sleep.
They are also said to offer a marked improvement to our serotonin levels. One woman has a horror story to offer about her cat and it is disconcerting, to say the least. The hidden dangers of these lamps need to be exposed, so that no other pets are forced to suffer from a similar fate. That's what makes this story such an important one to pass along and share with fellow pet owners.
After all, there are no shortage of people out there who are probably blissfully unaware of the issues that these lamps present. They reside at the intersection between home decoration and vital self care. It is easy to see why so many pet owners have already fallen under their spell. Maddie Smith was forced to wake up to a pet owner's worst nightmare recently.
Her cat was not behaving in her usual manner. Something was wrong with poor Ruby but Maddie was not sure what it was. Initially, she believed that the cat was simply feeling chilly. She tried her best to warm up Ruby and left for work. Unfortunately, the cat's condition slowly started to worsen. By the time Maddie was able to come back home, she could tell that something was seriously wrong with the cat.
When she took the animal to the vet's office, the connection between her condition and the Himalayan salt lamp that was being used had been revealed. Humans must avoid excessive exposure to salt and pets experience the same risk factors. These lamps release a sizable amount of salt into the air, causing pets to go through all sorts of harmful side effects.
If Maddie had not brought her pet to the vet's office when she had, we shudder to think of what may have happened next. Lamp owners need to take the proper precautions going forward. It all starts with proper lamp storage. The lamp cannot and should not be kept in an area that pets have easy access to. The owner should be storing the salt lamp far away from their animal.
Maddie's Facebook post about the matter was shared far and wide. She wanted to make sure that other pet owners did not make the same mistake as she did. It is easy to see how these errors happen, though. We mean well and we try our best to keep our homes looking and feeling nice. The last thing that any pet owner wants is to hurt their best friend.
Please do your part to assist other pet owners who might be experiencing similar issues by sharing this story. If you know someone who owns a pet and a Himalyan salt lamp, this is your chance to set things right. Ruby may have been licking this lamp excessively but she is going to be OK now! Let's do our part to make sure that other pet owners do not have to learn this lesson the hard way.