This Man Couldn't Decide On The Perfect Engagement Ring….So He Bought 6!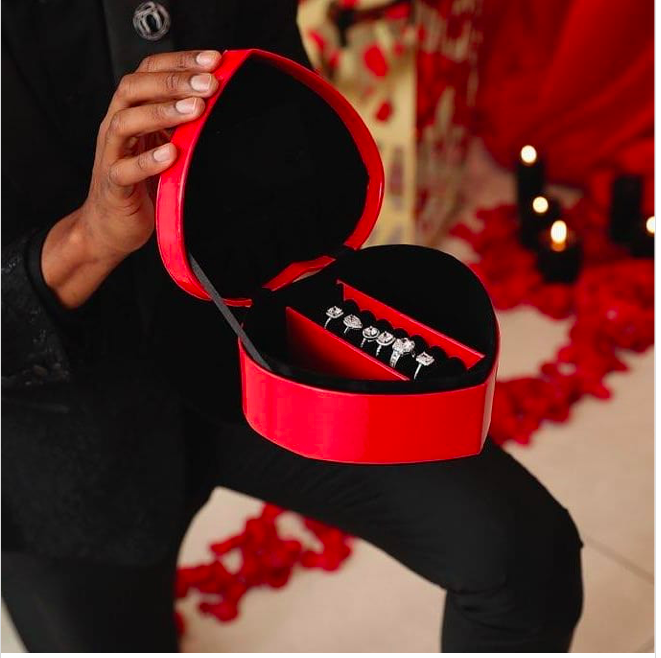 Romantic gestures have a way of dividing the Internet. While most people like to play it cool when they are online and affect a nonchalant persona, most of us have strong feelings when it comes to relationships. Even stories that seem positive to most people are able to be spun negatively online.
This is especially true of marriage proposal. The average man is not going to feel a certain way about these conversations but women will tend to voice their opinions. That is because many women have spent time dreaming about their fantasy proposal and they have certain ideas in mind.
The story of Dennis and Akara's engagement was always going to inspire some silly commentary, mostly because this man decided that he was going to go above and beyond for his sweetheart. Any man who has ever gone through the engagement process can tell you that Dennis found a wonderful hack for the toughest aspect.
Instead of going through what most men go through, he found a way around these concerns. The average man would probably take a look at her jewelry box when she is not at home or ask her friend or sister what her ring size would be. Not Dennis, though. He's got the funds for something a bit more lavish and he is not afraid to use them.
He decided that he would let Atara decide. When the big day finally came, he put together an awesome proposal. No expense was going to be spared. Dennis hired a wide range of professionals, who were tasked with helping him to create the perfect proposal. Florists, designers, event planners and photographers were given the chance to assist Dennis with this task.
This is one of the most glamorous displays that we have ever seen and Dennis did not skimp on the most important part: the ring. Or should we say….rings? He did not want to risk choosing the wrong ring for the love of his life and he came up with the perfect solution to this potential problem.
Dennis gave her a whopping SIX rings to select from! Women everywhere had to be swooning when they first heard about this touching gesture. Of course, the haters are always going to have to chime in as well. There were those who needed to let the world know that they found the rings to be "excessive".
Who would even think to critique someone else's engagement like this? Judging from the pictures that we are seeing, Atara seems to be pretty happy. Aren't her feelings the only ones that matter here? If anything, we must admit that we are a bit jealous of this proposal but we promise that it is all in good fun.
The ring that Atara decided on was an especially beautiful one. She chose the diamond in the shape of a teardrop and her taste is exquisite. Anyone who wants to talk about this proposal and call it "excessive" would never be singing the same tune if their sweetheart was the one who decided to line up an array of beautiful engagement rings, just saying.
We are wishing this couple all of the best going forward. Judging from these photos, Dennis and Akara are madly in love with one another. He is grateful to God for sending him a fellow prayer warrior to spend the rest of his life with. He was fortunate enough to fall in love with his best friend and we wish the same for everyone in 2019. The bar has been set, men. It's time to do the same for your special lady!
Three Week Pet and House Sitting Turns Into a Year Long Mystery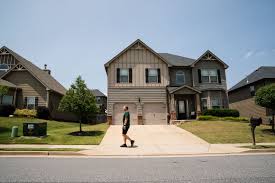 Any responsible pet owner knows that if you cannot bring the animals with you then you need to make arrangements to ensure they are taken care of. If you are going to be gone for any length of time it is also a good idea to have someone check in on the house once in a while to make sure everything is ok. Last year one Canadian man agreed to watch his neighbor's home while they were away.
The neighbors were going to be traveling for a few weeks visiting family overseas. They asked the man and his wife to watch the house and their pets and check on the house for three weeks while they went to Taiwan as his mother was dying and they wanted to see her and spend time with the family. They left the man $500 dollars for food for their 2 German Sheppards and their cat. The man agreed and went over daily to feed the pets and would walk through the house to check on things every week.
On July 1, he got an email asking if the man and his wife could watch things for a little longer. It was taking more time than they expected to take care of everything after his mother had died. They agreed and expected the man to return in 2 week's time. They never arrived and no other communications were received. On July 21, the man sent an email but never got a reply. By the end of the month the neighbor's cell phone had been disconnected and he was not responding to any email messages at all now. At some point in the following weeks a pipe had burst and ended up flooding the basement causing massive water damage. The man did not know what to do now since he still could not get in touch with the family.
He ended up paying someone out of his own pocket to have the leak fixed, and he also paid for one of their dogs to have surgery. This was quickly becoming a real nightmare situation, and worst of all, he had no idea how long it was going to last. He thought about trying to track them down via social media but they had a very common last name and he had no address or name for contact on who they were staying with in Taiwan so it seemed a search on his own was going to be fruitless.
The electricity was still running in the house, which the man credited to an autopayment. The internet was also still working. There was no way to track down a place of employment or other contact ins Canada who might know the couple and be able to help track them down. So, after waiting nearly a year, the man filed a missing person report with the police to try and get some help finding out what happened to the couple. Eventually, they got a response- there was good news and bad news.
The good news was that the couple were alive and well and not dead or in prison as the man had feared. The bad news was that they seemed to be very irresponsible and privileged people. They said they had asked a relative to come to get the pets and deal with the house but had never checked in with him to see if any of it had been done. They said the man and his wife could keep the pets if they wanted or he could find some way to take them off their hands. He also seemed to care little about the house and made a statement along the lines of – if we ever come back we can pay to fix it or just buy a new house.
The man said that he and his wife would keep the pets as they couldn't bear to give them up after a year of caring for them. They were also very worried about what this couple may do with animals they seemed to truly care so little about. It is one of the most bizarre stories ever, but at least it ends on a happy not and those pets are still in good hands and are being loved and cared for. But let this be a warning before anyone agrees to house sit or pet sit for something- get all the details and contact information before you ever say yes!