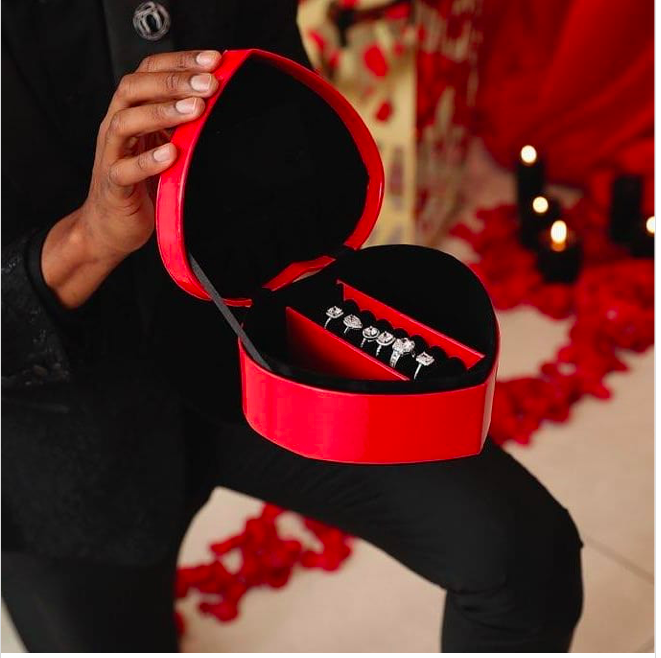 This Man Couldn't Decide On The Perfect Engagement Ring….So He Bought 6!
Romantic gestures have a way of dividing the Internet. While most people like to play it cool when they are online and affect a nonchalant persona, most of us have strong feelings when it comes to relationships. Even stories that seem positive to most people are able to be spun negatively online.
This is especially true of marriage proposal. The average man is not going to feel a certain way about these conversations but women will tend to voice their opinions. That is because many women have spent time dreaming about their fantasy proposal and they have certain ideas in mind.
The story of Dennis and Akara's engagement was always going to inspire some silly commentary, mostly because this man decided that he was going to go above and beyond for his sweetheart. Any man who has ever gone through the engagement process can tell you that Dennis found a wonderful hack for the toughest aspect.
Instead of going through what most men go through, he found a way around these concerns. The average man would probably take a look at her jewelry box when she is not at home or ask her friend or sister what her ring size would be. Not Dennis, though. He's got the funds for something a bit more lavish and he is not afraid to use them.
He decided that he would let Atara decide. When the big day finally came, he put together an awesome proposal. No expense was going to be spared. Dennis hired a wide range of professionals, who were tasked with helping him to create the perfect proposal. Florists, designers, event planners and photographers were given the chance to assist Dennis with this task.
This is one of the most glamorous displays that we have ever seen and Dennis did not skimp on the most important part: the ring. Or should we say….rings? He did not want to risk choosing the wrong ring for the love of his life and he came up with the perfect solution to this potential problem.
Dennis gave her a whopping SIX rings to select from! Women everywhere had to be swooning when they first heard about this touching gesture. Of course, the haters are always going to have to chime in as well. There were those who needed to let the world know that they found the rings to be "excessive".
Who would even think to critique someone else's engagement like this? Judging from the pictures that we are seeing, Atara seems to be pretty happy. Aren't her feelings the only ones that matter here? If anything, we must admit that we are a bit jealous of this proposal but we promise that it is all in good fun.
The ring that Atara decided on was an especially beautiful one. She chose the diamond in the shape of a teardrop and her taste is exquisite. Anyone who wants to talk about this proposal and call it "excessive" would never be singing the same tune if their sweetheart was the one who decided to line up an array of beautiful engagement rings, just saying.
We are wishing this couple all of the best going forward. Judging from these photos, Dennis and Akara are madly in love with one another. He is grateful to God for sending him a fellow prayer warrior to spend the rest of his life with. He was fortunate enough to fall in love with his best friend and we wish the same for everyone in 2019. The bar has been set, men. It's time to do the same for your special lady!
Drew Carey's Beyond Generous Gesture to Support Striking Writers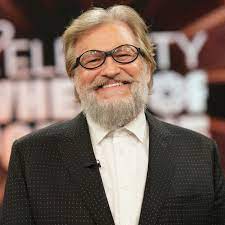 In times of struggle, acts of kindness and generosity can bring hope and relief to those in need. Drew Carey, a well-known television personality, has once again shown his compassion by providing daily lunches for members of the Writer's Guild of America (WGA) who are currently on strike. This remarkable gesture is helping to alleviate some of the financial strain faced by these hardworking individuals.
Drew Carey is graciously covering the expenses at two local businesses for WGA members who show their guild card. The two restaurants involved in this endeavor are Bob's Big Boy in Burbank and Swingers Diner on Beverly. With every meal, Drew is estimated to be spending thousands of dollars per day to ensure that these writers are well-fed during this challenging time.
This is not the first time that Drew Carey has demonstrated his support for the WGA. During the 2007 strike, he generously provided lunches to struggling writers for two consecutive months. His commitment to helping others in need has not wavered over the years, and he continues to be a beacon of kindness.
The gratitude expressed by the WGA members for Drew's actions is overwhelming. Many writers have taken to social media to share their appreciation and to highlight the impact of his generosity. One writer tweeted, "Drew bought me lunch for two months straight in '07 when I was struggling with that WGA strike. In a better place now, but Drew continues to be a good dude." The outpouring of thanks and support from the WGA community is a testament to the positive effect that Drew's kind gestures have on their lives.
The participating restaurants have become a gathering place for WGA members, who are not only enjoying the delicious meals but also feeling the love and support from Drew. The writers express their gratitude repeatedly, and the staff at the restaurants are grateful to be part of this compassionate act. They feel privileged to play a role in facilitating Drew's generosity and witness the joy it brings to those in need.
Being a writer can be challenging, with periods of financial uncertainty and limited opportunities. The current strike has exacerbated these difficulties, making every complimentary meal a significant relief for the writers. As one member explained, "They're very, very happy and they're very, very thankful to Drew." The impact of Drew's support goes beyond a single meal—it represents a lifeline for those facing financial hardships during the strike.
Drew Carey's unwavering commitment to supporting the WGA and his genuine care for those in need is truly commendable. His actions remind us of the power of kindness and the difference one person can make in the lives of others. As the strike continues, the lunches provided by Drew serve as a ray of hope and a reminder that the writing community is not alone in their fight.
In times of hardship, it is heartwarming to see individuals like Drew Carey step forward and offer their support. His kindness and generosity are an inspiration to us all, and his contributions to the well-being of the WGA members are deeply appreciated.