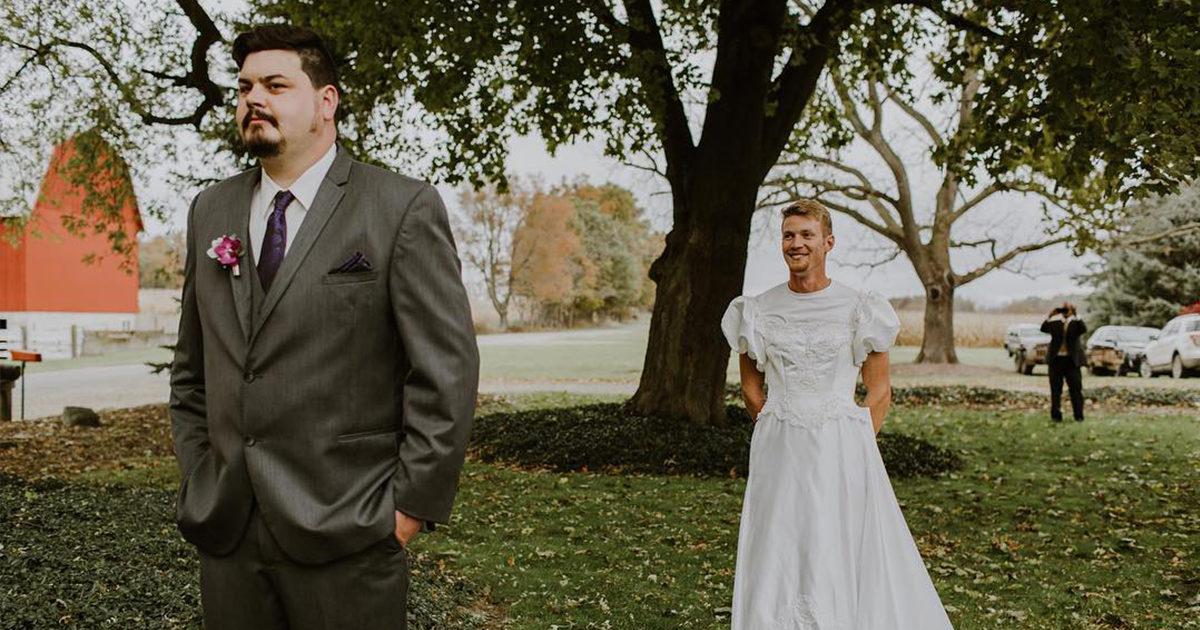 This Groom Was Surprised on His Wedding Day When His Bride Did This
Many brides want to make their entrance spectacular, as it's the first moment that the groom sees his bride for the first time. Other brides and grooms do a first look before the ceremony, where it is just the two of them, and they have a private moment to enjoy before the craziness of the ceremony and reception set in. Whether it's a grand entrance or a first look, it's a special moment that should be captured with video and photography and one that stands out. For one couple, this moment turned into something much more.
Jake and Faye Lorraine VanSickle started planning their big day, and obviously one of the details that were important was photography. They started working with Rebekah Lehman, who owns Kindred Photo & Design in Michigan, to go over the photography needs of their special day. After the meeting, bride-to-be Faye went back to talk with Rebekah about something special she wanted to do during the first look, in order to prank her groom and get a laugh. Since wedding ceremonies can be stressful with making sure everything goes according to plan and dealing with the nerves that come along with the big day, having some fun is the perfect way to enjoy the day and make it memorable. During the first look that was planned, Faye wanted to have Jake's best friend Taylor meet him instead. The first look typically begins with the groom covering his eyes or facing away from the camera, and then the bride comes out and surprises him. Instead of Faye showing up to meet Jake, Taylor was there with a wedding dress on.
Jake admitted after the prank that it took him a split second to realize what was going on. After he realized what was happening, he played along and had a fit of laughter. He couldn't believe his bride pulled off the prank and he was staring at his best friend wearing a wedding dress. After some fun photos of the two best friends, Faye came out in her wedding dress and the two had a real first look photo shoot. During the shoot, the bride and groom couldn't stop laughing, but they still had the adorable photos of them gazing into each others eyes and showing their love, along with other images you would want for your wedding day.
Photos of the prank were posted on social media and quickly spread. The photos received around 31,000 reactions, and people from around the world were commenting on the funny prank and how cute it was.
First look photo shoots aren't necessarily a new wedding trend, but they still are a hot topic for those who are planning their wedding. There is a superstition and time-honored practice of not seeing the bride before she walks down the aisle, so some couples decide to stick with that. Other couples choose to do a first look photo shoot, in order to get in some more photos before the ceremony begins so they can enjoy the reception they worked so hard at planning, as well as the cocktail hour with their guests. For many brides and grooms, a first look provides the couple a way to ease some of the nerves that come with the big day. In this case, the first look not only gave Jake and Faye some time to enjoy as a couple before the wedding festivities began, but it also gave Faye the perfect opportunity to give her groom the memory of a lifetime and start their marriage with laughter. This was one enjoyable first look for all those who were involved.
Re-purposing Old Wind Turbine Blades With Smart Ideas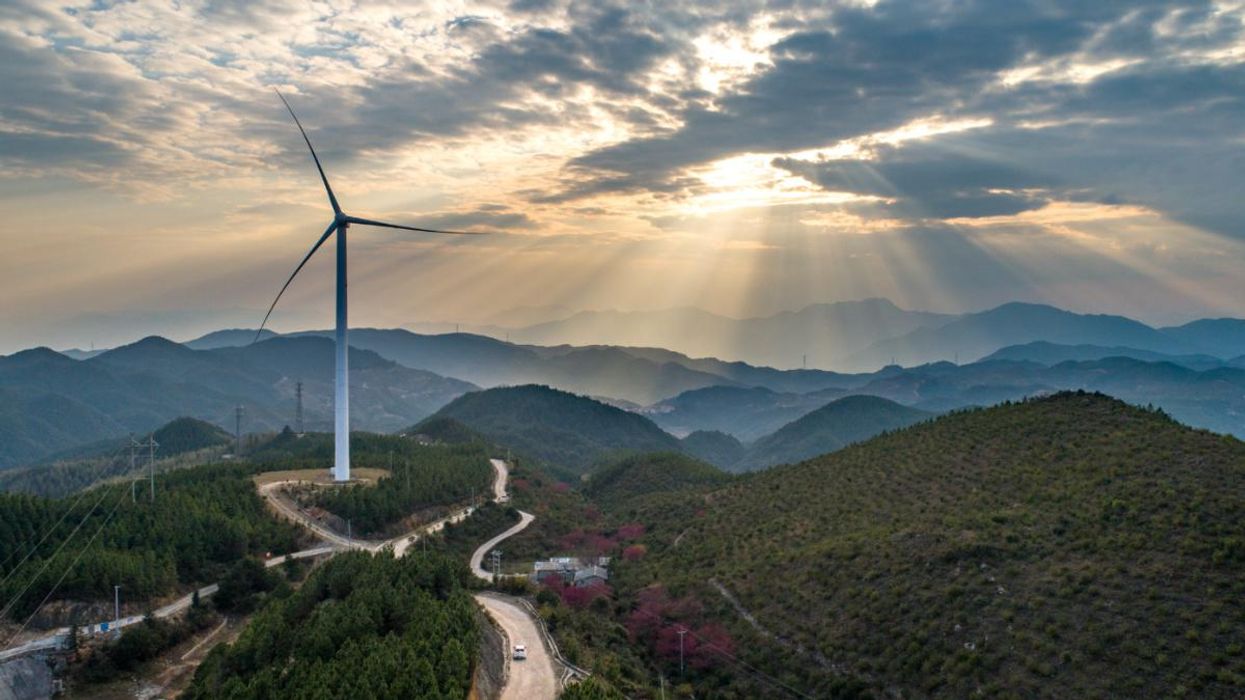 People have probably seen them in the distance next to highways or out in the country, wind farms generating energy for local and regional communities with a free resource in the local wind patterns shaped by geological forms in the area.
However, like anything mechanical, eventually even giant wind turbines start to breakdown and need replacement. And that creates a new issue about what to do with old turbine blades. Interestingly, there is no shortage of solutions for this challenge.
Industrial rafters in Ireland have found the old turbine blades ideal for being repurposed into recycled base material. The output has been turned into reinforcement for bridges, concrete forms, wake walls along the coastlines and noise barriers. Not only are the turbine blades large in size, producing a great amount of workable material for crafters, they are made of fiberglass, which is an extremely flexible and strong material. Traditionally, fiberglass is not recyclable. However, that fiberglass can become raw material for repurposed fiberglass in other structures. It finds a use for what otherwise would end up in the landfill and the same channel helps reduce the need to create more fiberglass as well.
Given the first generation of blades had some challenges with being reused until folks got creative with the fiberglass source, the subsequent generations of turbine blades are now being made from carbon fiber instead. Carbon fiber has a very high re-use factor, and that's a good thing for Ireland, which is already dealing with what do about 11,000 tons of old blades coming into waste management within the next four or five years.
A typical junked blade runs a length of 14 meters, more than long enough for small bridges that may only be 5 to 10 meters long. The blade becomes the core for a new bridge, and the outer material is wrapped around it for both protection and aesthetics. The result is a walking bridge that has an ideal gentle curve for walking and an integrity that can easily handle pathway weight on it without problems.
On the coast, wake barriers provide a needed protection to help stop erosion and keep soil on land versus being washed into the ocean. The old blades provide a durable and element-resistant material that can last for years as a barrier, stopping erosion and re-using material otherwise destined for landfill space. Alternatively, other jurisdictions are thinking about using the blades for transmission towers and electrical elevated junction points for power grids.
The creativity that is being shown with how to re-use old turbine blades has been an amazing development, and it's a good sign that the first generation of blades is not going to be yet another mistake created by good intentions but ending up polluting the environment in a different way. Not to mention, the re-utilization of the blade material has produced various other building material savings as well, producing downstream positive effects and less consumption overall as a result.