This Family Has Created the FUNNIEST Christmas Cards For Years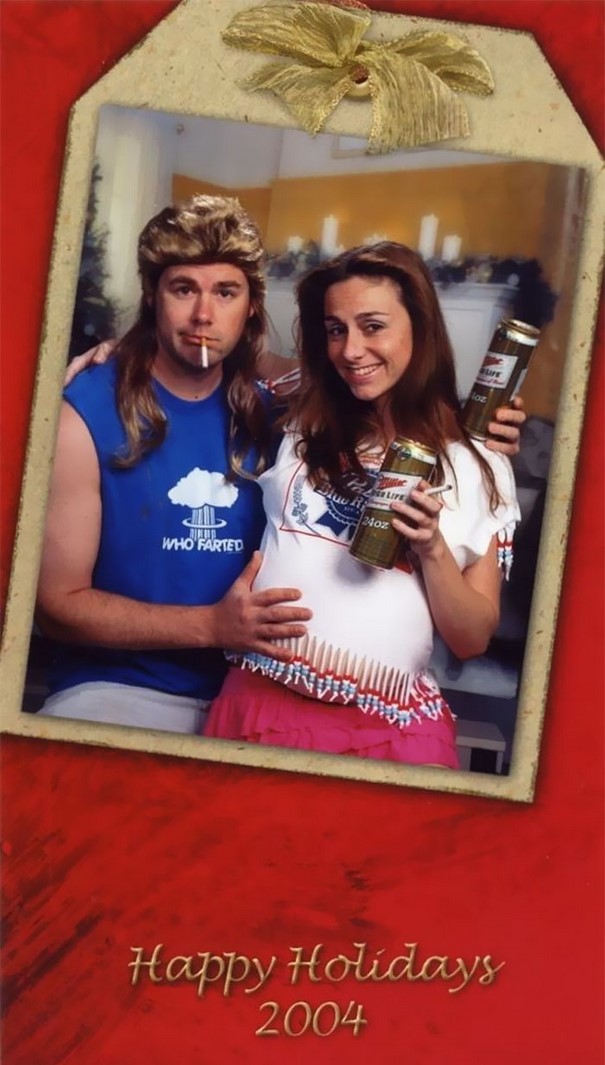 The holiday season brings plenty of Christmas cards in your mailbox, but instead of just a posed photo and smiling faces, the Bergerons do something a little different. This ensures that their friends and family are never going to be bored of their Christmas cards. Plus, these cards are just perfect to hang on the fridge for the best holiday conversation starter.
Mike and Laura Bergeron say that creativity has come naturally to them throughout the last 16 years. Instead of using their creativity in their home decor or cookie decorating, they do some hilarious Christmas cards that get sent to friends and family.
The couple started the tradition in 2003 and have done pictures from Buddhist monks, American Gothic characters, and '80s dancers. They have also started to incorporate their two daughters, Juju and Gigi, into the pictures. While the family does come up with the photo shoot ideas on their own, they aren't responsible for taking the pictures, even in today's world of selfies, selfie sticks, and timers. The family will get into their costumes and then head to the JCPenney photo studio, where they get their pictures taken and sometimes edited. The couple said that occasionally they feel embarrassed to be walking through the store in their costumes for the yearly shoot. However, the photographers get a kick out of their ideas and they are getting more creative as the years go by.
The couple isn't sure who originally came up with the idea to incorporate the funny images into their Christmas card tradition. Mike thinks that it's the best way to keep up the morale of their friends and family in the stressful time that can come with the holiday season. They really do dedicate themselves to this and try to outdo themselves every year. As such, they spend plenty of energy, time, and money on the photographs. Mike has even gone so far as to shave his head to achieve the look. When they started incorporating their daughters into the card, the cards became even more charming and silly. Some of their other cards where they have incorporated their children include dressing like everything from country hicks to emo babies. From head to toe, the couple and children fully commit to the tradition. In the photo where the family is dressed like country hicks, Mike can be seen with blacked out teeth, cut off shorts, an old raggy T-shirt, and a baseball hat. Laura is seen wearing a plaid dress with brown boots. The children are seen in disheveled clothing and no shoes, and one daughter is wearing a backwards baseball cap and picking her nose. One child is seen holding a slingshot and what looks like an animal that was hunted.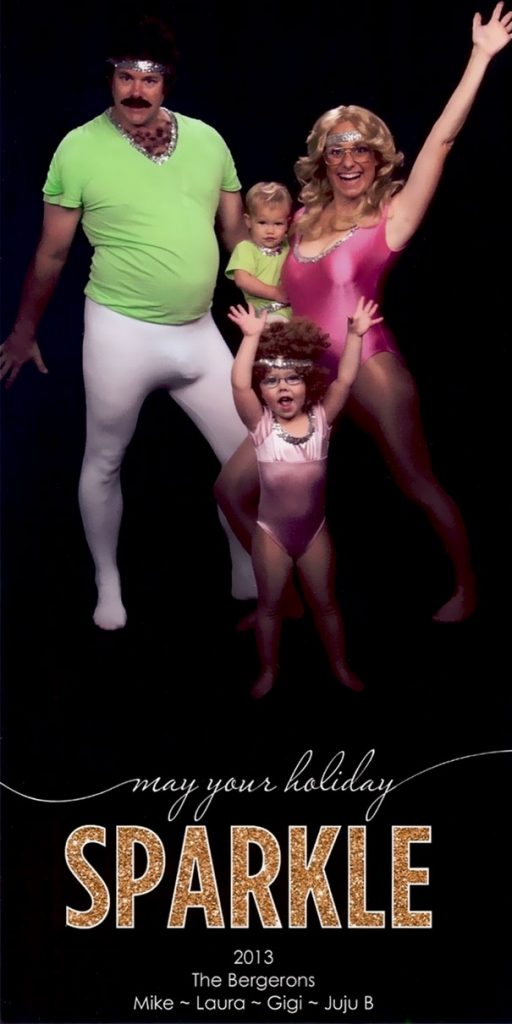 Christmas cards have come a long way from their start in the UK in 1843, when Sir Henry Cole came up with the idea of the cards with his friend John Horsley, an artist. The first Christmas card had three panels featuring caring for the poor and a large Christmas dinner. The card even created some controversy because it showed a child consuming a glass of wine. Soon Christmas cards became more popular because printing methods improved and the cost of sending the cards dropped, which meant more people were able to afford them and send them out. While the Bergerons' Christmas cards are a long way from the first Christmas card, it does serve the intended purpose of bringing joy and reminding people to slow down have a laugh during the holiday season.
A Horse Sanctuary That Becomes So Much More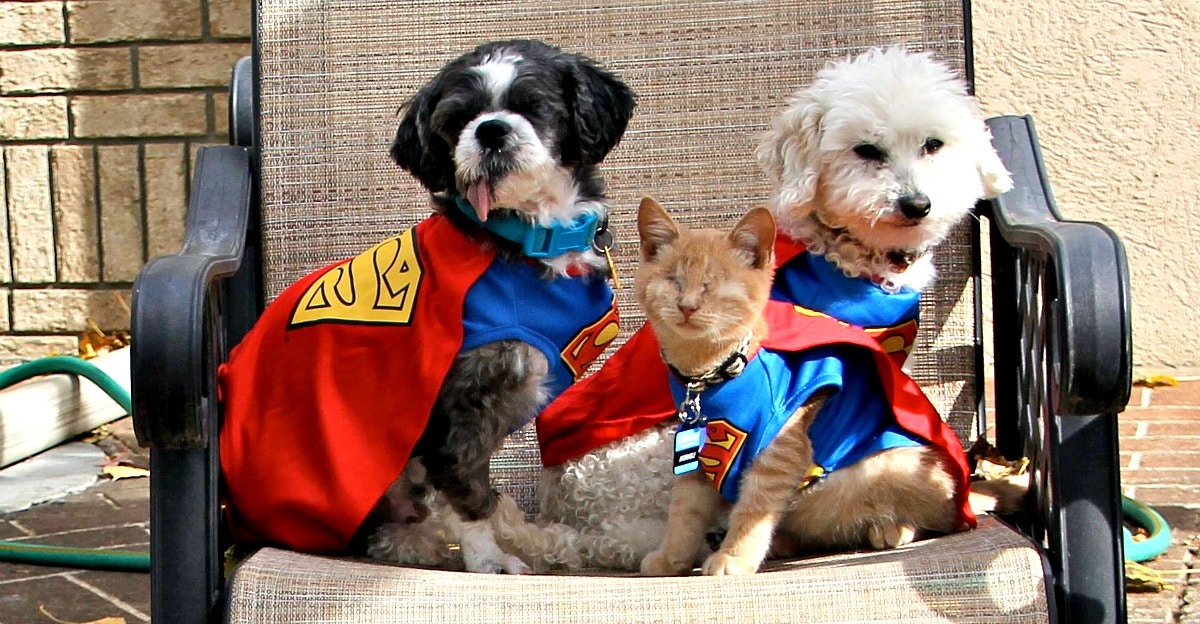 Animal rescue is far more than just a current fad. People are recognizing that animals are sentient beings and they deserve better treatment than we give them. There are now rescues, shelters, and sanctuaries all around the country where kind souls try to deal with the problem of pet homelessness.
Allison and Steven Smith decided to open a sanctuary for unwanted miniature horses. Many people don't know of the plight of miniature horses, and the cause was near and dear to their hearts. They started the Triple H Miniature Horse Rescue so they could provide a home where they could meet the needs of abandoned and unwanted miniature horses.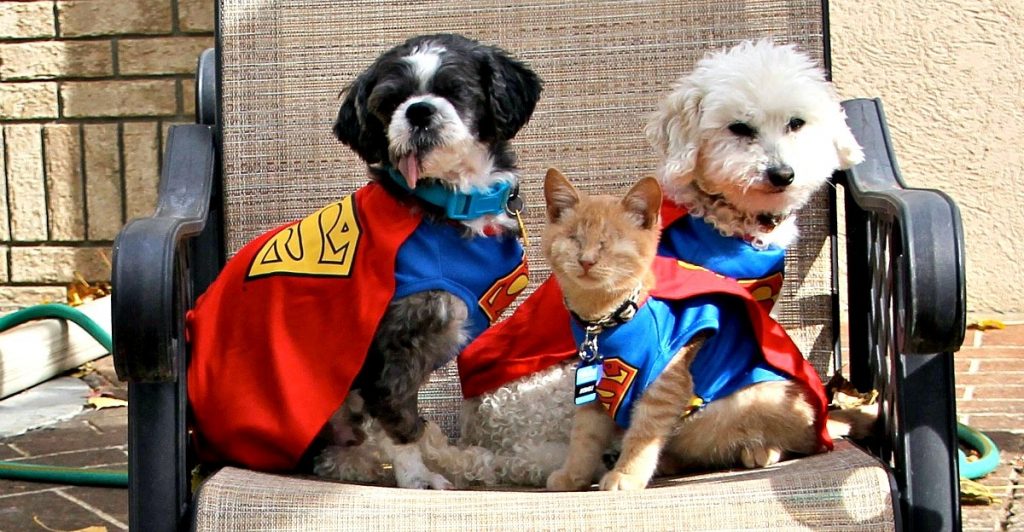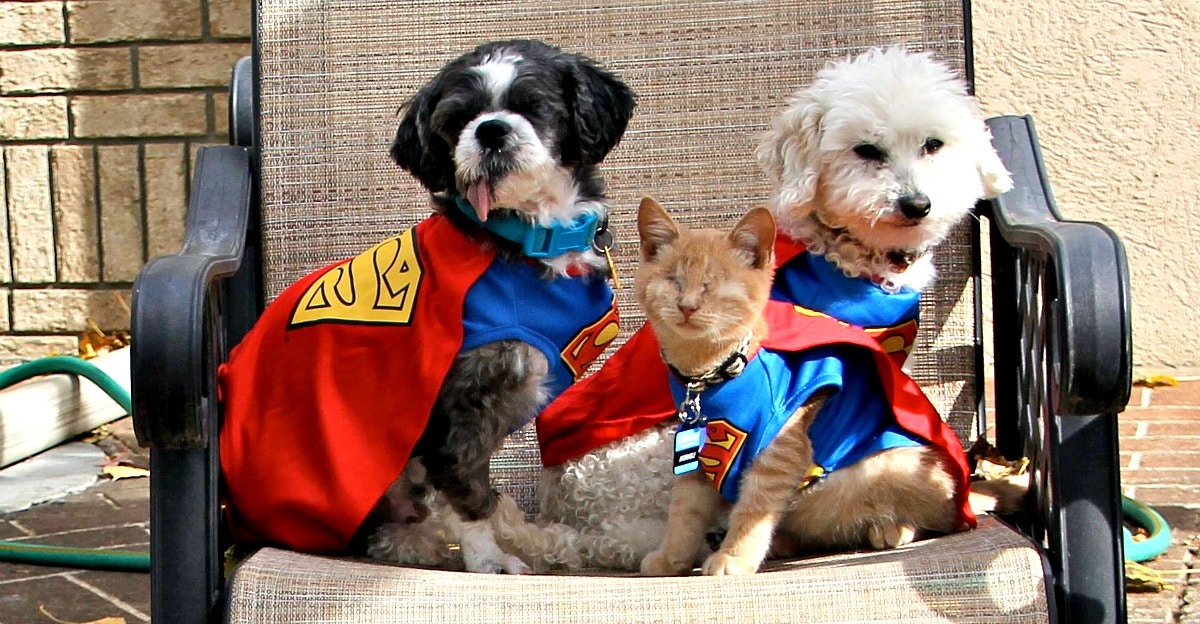 From Modest Beginnings To Big Dreams
Pebbles and Cocoa were the first two residents, but the miniature horse farm turned into a menagerie. At this point, the Triple H Miniature Horse Rescue has now rescued over 500 animals, including cats, dogs, goats, sheep, ducks, chickens, rabbits, and even pigs that were rejected because of a disability.
Their original dream seemed like it was enough, but Allison and Steven realized that they just hadn't been dreaming big enough. There is room enough in their hearts and at their sanctuary for so many more creatures that simply need a place to stay.
Moving Stories of Courage
One great success story is the couple's rescue of a small sweet dog called G.I. Joe. He was 120 miles away but they knew they had to help. Paralyzed from the waist down, G.I. Joe had to drag himself along, but now he has a walker so he can move around with ease.
Allison and Steven have rescued several blind animals, bringing them back to what will probably be their final home, knowing they are safe. Mowgli was just a 10-week-old kitten when he moved to the horse sanctuary, and some of his blind friends are Martin the Labrador and Wanda the pot-bellied pig. One poor goat named Roy was abandoned at a mall because of a bad haircut.
Kitty City
Another dream Allison had was rescuing unwanted cats. Her dream led to the creation of Kitty City, a place where cats could come to be adopted or live out the rest of their days. Cats move to Kitty City when they have been moved to death row at different pounds, giving them a reprieve so they can continue to either search for a home or retire with other cats.
Kitty City originally had room for a little over 50 cats but the space has been expanded and there is also now a special area for FIV-positive cats. Volunteers make sure the work is done to make sure the cats are clean, fed, and socialized. You can either adopt a cat from Kitty City or if you need to surrender your cat, you can fill out a form and work with Kitty City to make sure your pet stays safe.
The Compassion Crew
The Smiths could easily see how the animals on the farm were thriving, and they took joy in the comfort of the animals they had saved. But then they had a great idea: why not use these down-on-their-luck pets to help teach children about compassion?
The Smiths took some of the pets to a local elementary school wearing capes and told the children the animals' superpowers were empathy and compassion. The children learned a valuable lesson about looking different, and that it didn't make sense to want to hurt someone because of a difference. The Compassion Crew was so successful the children wrote letters of gratitude, and the Smiths are thinking about letting groups like Girl Scouts come to them. What started out as a home for two unwanted miniature horses has turned into a great success story by any measure.