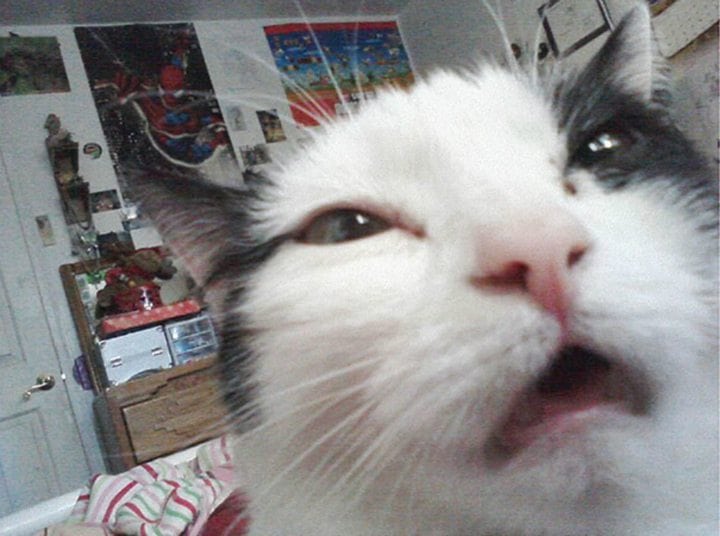 This Cat Loves To Make Cameo's And They are Hilarious
We can all recall Hollywood legends from the 1950s and 60s, iconic names such as James Dean, Paul Newman, Marlon Brando, Marilyn Monroe, Rock Hudson and Brigette Bardot. But have you ever heard of Orangey, one of the most prolific television and movie actors of that era? Probably not, because Orangey is a cat, and cats in Hollywood don't always receive the credit they deserve, even if they are award-winning actors. Orangey was sometimes credited under the name, Rhubarb (you'll know why in a moment). But he went most of his career without receiving any official credit for his work. And boy did Orangey work!
Orangey owes much of his success to animal trainer, Frank Inn, who trained animals for movies and television, and was known for his work with another award-winning animal, Arnold Ziffel (aka Arnold the Pig) from the tv show Green Acres. Arnold, like Orangey, was the recipient of multiple Patsy Awards, a prize founded in 1939 by the Hollywood branch of the American Humane Association in order to recognize the acting achievements of animal performers. It's basically the Academy Awards for animals.
Orangey took home the honors in 1951 for his first acting job, the title role in Rhubarb, in which he stars alongside Leonard Nimoy, playing Rhubarb, a cat (what else) that inherits a large fortune and owns a baseball team. He won again in 1961 when he (not surprisingly) also played a cat, this time simply named, Cat, and shared the big screen with Audrey Hepburn in Breakfast at Tiffany's. Hepburn's character refers to herself and her feline co-star as "a couple of no name slobs." Orangey may still be a "no name" when it comes to Hollywood stars, but he is the only cat to win multiple Patsy Awards, which puts him in a class all his own. And the scene in Breakfast at Tiffany's where Orangey wakes up Hepburn is simply the perfect mix of hilarious and adorable!
Orangey followed-up his 1961 success with more big-screen roles, starting with Gigot (1962) and then The Comedy of Terrors (1963). In all, Orangey's acting career spanned almost fifteen years. Along the way, Orangey performed with some of the most famous actors and directors in Hollywood at the time, landing parts on some of the most iconic shows in television history, including these classics: Alfred Hitchcock Presents, Mission: Impossible, Batman, The Dick Van Dyke Show, The Beverly Hillbilly's and My Favorite Martian.
Orangey began his career in 1951 with his award-winning role in the film, Rhubarb, and ended it with the role of Giant Cat in the 1965 B-movie, Village of the Giants. Oddly enough, Village of the Giants wasn't Orangey's first role as a giant cat. That honor came back in 1957 when he played alongside Grant Williams in The Incredible Shrinking Man. Though he did do some dramatic work during his long career, Orangey will always be best known for his comedic acting.
How One Kid Raised Funds For Cancer Patients By Selling Ugly Pumpkins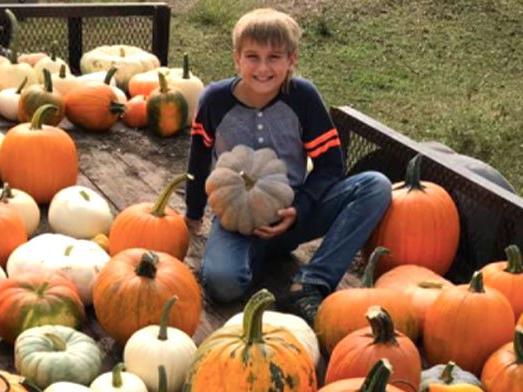 A kid named Charlie Jones has developed a weird zeal for ugly pumpkins, making a little fortune from selling them and thoughtfully, he's giving away the proceeds.
His act has left even him surprised. The front yard of his family's house can be seen with a display of several pumpkins.
"Ugly pumpkins, pretty pumpkins, jack 'o lantern pumpkins, gourds," he said.
Chris could have opted to planting normal pumpkins which looked nice and beautiful and might even attracted buyers, but it's the abnormal and ugly looking pumpkins that Charlie liked.
"I said, 'I'll keep some crazy pumpkins because not many people are going to stop,'" he explained
Surprisingly, sales trooped in.
"Yeah, a lot of people stopped," Charlie told 13News.
In early April, Charlie was on a tractor, tinkering with the plan of cultivating a large scale pumpkin field. At that time, the whole family with Charlie included had contacted coronavirus and had to isolate and recover.
"I was bored and it was a bummer of a year so far," Charlie said.
How did Charlie grow these weird looking pumpkins? He got seeds from rotten pumpkins.
"I would fill buckets at a time and take them into the house and clean them up," he said. We asked how his mom felt about the process.
"Oh yeah," Charlie replied with a smile. "She was fully thrilled."
Corrie Jones objected to her being excited.
"We might have a different opinion about that," she said with a big smile
The result was overwhelming. The family kept dispatching truckloads of strange looking pumpkins to several customers who patronized enormously.
"This was just amazing, truly amazing, people lining up for ugly pumpkins," Charlie said, shaking his head.
The proceeds, totaling $720 went to Boone County Cancer Society.
"He has a kind heart and a thoughtful, giving nature," Corrie said. "I was incredibly proud of him."
The executive director of the Boone County Cancer Society was thankful as coronavirus had disrupted their fundraising plans.
Charlie won't stop now and has plans to trudge on.
"The people don't stop having cancer, so why should I stop selling pumpkins?" he said.