This Cat Loves To Make Cameo's And They are Hilarious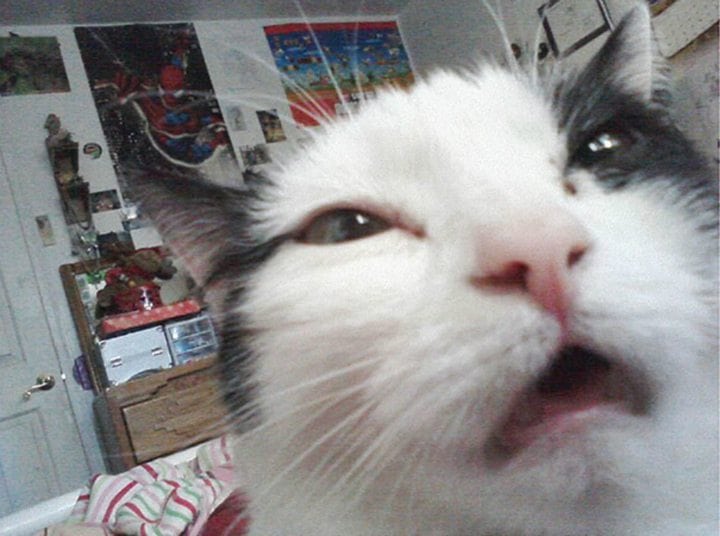 We can all recall Hollywood legends from the 1950s and 60s, iconic names such as James Dean, Paul Newman, Marlon Brando, Marilyn Monroe, Rock Hudson and Brigette Bardot. But have you ever heard of Orangey, one of the most prolific television and movie actors of that era? Probably not, because Orangey is a cat, and cats in Hollywood don't always receive the credit they deserve, even if they are award-winning actors. Orangey was sometimes credited under the name, Rhubarb (you'll know why in a moment). But he went most of his career without receiving any official credit for his work. And boy did Orangey work!
Orangey owes much of his success to animal trainer, Frank Inn, who trained animals for movies and television, and was known for his work with another award-winning animal, Arnold Ziffel (aka Arnold the Pig) from the tv show Green Acres. Arnold, like Orangey, was the recipient of multiple Patsy Awards, a prize founded in 1939 by the Hollywood branch of the American Humane Association in order to recognize the acting achievements of animal performers. It's basically the Academy Awards for animals.
Orangey took home the honors in 1951 for his first acting job, the title role in Rhubarb, in which he stars alongside Leonard Nimoy, playing Rhubarb, a cat (what else) that inherits a large fortune and owns a baseball team. He won again in 1961 when he (not surprisingly) also played a cat, this time simply named, Cat, and shared the big screen with Audrey Hepburn in Breakfast at Tiffany's. Hepburn's character refers to herself and her feline co-star as "a couple of no name slobs." Orangey may still be a "no name" when it comes to Hollywood stars, but he is the only cat to win multiple Patsy Awards, which puts him in a class all his own. And the scene in Breakfast at Tiffany's where Orangey wakes up Hepburn is simply the perfect mix of hilarious and adorable!
Orangey followed-up his 1961 success with more big-screen roles, starting with Gigot (1962) and then The Comedy of Terrors (1963). In all, Orangey's acting career spanned almost fifteen years. Along the way, Orangey performed with some of the most famous actors and directors in Hollywood at the time, landing parts on some of the most iconic shows in television history, including these classics: Alfred Hitchcock Presents, Mission: Impossible, Batman, The Dick Van Dyke Show, The Beverly Hillbilly's and My Favorite Martian.
Orangey began his career in 1951 with his award-winning role in the film, Rhubarb, and ended it with the role of Giant Cat in the 1965 B-movie, Village of the Giants. Oddly enough, Village of the Giants wasn't Orangey's first role as a giant cat. That honor came back in 1957 when he played alongside Grant Williams in The Incredible Shrinking Man. Though he did do some dramatic work during his long career, Orangey will always be best known for his comedic acting.
Growing Up Near Nature Turns Children Into Happier Adults, According to a Research Study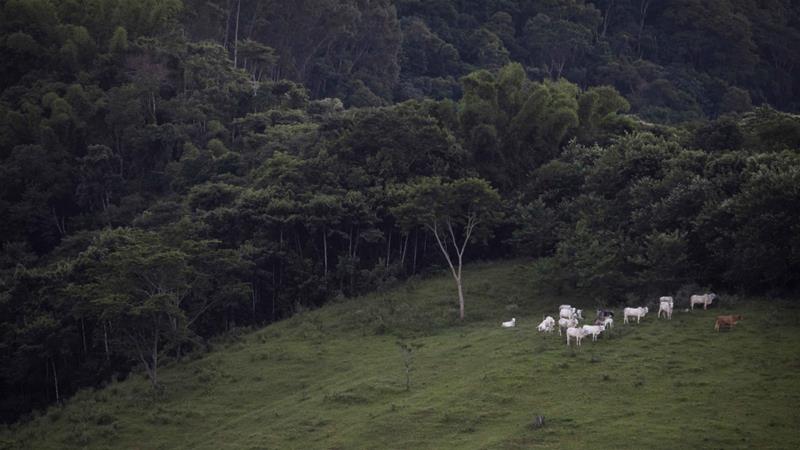 There are lots of different ways to grow up; however, there is a theory that those who grow up more in touch with nature are more likely to be happy as adults. While the reasoning behind this hypothesis was unclear at first, it is now obvious that being close to nature is better for the soul. The night sky is darker, making it easier for people to sleep. The air is cleaner since there isn't as much pollution out in the green areas. Finally, there is something that is claiming about watching the harmony of nature at work. Even though some people might be a bit hesitant to move this far away from civilization, there is now research showing that this kind of environment simply makes people happier.
Of course, people are always going to have their own personal preferences but the results of a recently published research paper are still intriguing. In a research paper that was completed in Denmark, a team of professionals followed close to 1 million people over the course of their childhoods. These were all children that were matched with appropriate controls for the completion of this study. The results of the study showed that the farther away from green children were, the more likely they were to develop a mental illness. Specifically, children who grow up exposed to the lowest levels of green were more than 50 percent more likely to develop mental health issues later in their life. This information was provided by databases kept by the Danish government.
To complete the study, researchers took a look at satellite images of the various parts of Denmark. They used these images to figure out how much green was located around the areas in which these children grew up. Green was used to indicate how much nature was nearby. Specifically, the participants did not have to grow up near a forest to be exposed to a ton of green and be free from mental illness. Simply being close to public parks and green spaces, which might include forests, would be enough.
One interesting finding was that people who were located in a higher socioeconomic class, despite living closer to the city, were still exposed to plenty of parks. This means that they have the ability to protect their children from being exposed to a risk factor of mental health issues, despite living in the city. It should come as no surprise that those who have access to more resources are less likely to develop mental health issues.
On the other hand, even controlling for this important factor, the researchers still showed that more green means a healthier mind and a happier life. The greater the percentage of someone's childhood spent near green spaces, the less likely they are to develop mental health issues as an adult. The researchers suggest that access to green spaces should be increased to allow people to spend more time near nature.
The professionals also say that more research is needed. Even though they found a strong correlation in the study, they also say that correlation does not necessarily increase causation. The results are still strong. People should make every effort to spend more time outdoors near green spaces. The air is cleaner. The mood is calmer. It is healthier for the mind. With these factors considered, it shouldn't come as a surprise that research is now showing that people need to spend more time disconnected from their devices communing with nature. Without a doubt, more parks are needed.