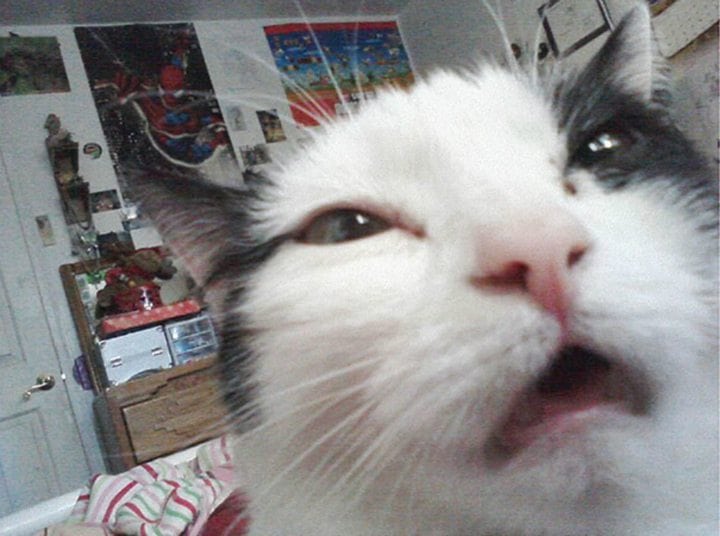 This Cat Loves To Make Cameo's And They are Hilarious
We can all recall Hollywood legends from the 1950s and 60s, iconic names such as James Dean, Paul Newman, Marlon Brando, Marilyn Monroe, Rock Hudson and Brigette Bardot. But have you ever heard of Orangey, one of the most prolific television and movie actors of that era? Probably not, because Orangey is a cat, and cats in Hollywood don't always receive the credit they deserve, even if they are award-winning actors. Orangey was sometimes credited under the name, Rhubarb (you'll know why in a moment). But he went most of his career without receiving any official credit for his work. And boy did Orangey work!
Orangey owes much of his success to animal trainer, Frank Inn, who trained animals for movies and television, and was known for his work with another award-winning animal, Arnold Ziffel (aka Arnold the Pig) from the tv show Green Acres. Arnold, like Orangey, was the recipient of multiple Patsy Awards, a prize founded in 1939 by the Hollywood branch of the American Humane Association in order to recognize the acting achievements of animal performers. It's basically the Academy Awards for animals.
Orangey took home the honors in 1951 for his first acting job, the title role in Rhubarb, in which he stars alongside Leonard Nimoy, playing Rhubarb, a cat (what else) that inherits a large fortune and owns a baseball team. He won again in 1961 when he (not surprisingly) also played a cat, this time simply named, Cat, and shared the big screen with Audrey Hepburn in Breakfast at Tiffany's. Hepburn's character refers to herself and her feline co-star as "a couple of no name slobs." Orangey may still be a "no name" when it comes to Hollywood stars, but he is the only cat to win multiple Patsy Awards, which puts him in a class all his own. And the scene in Breakfast at Tiffany's where Orangey wakes up Hepburn is simply the perfect mix of hilarious and adorable!
Orangey followed-up his 1961 success with more big-screen roles, starting with Gigot (1962) and then The Comedy of Terrors (1963). In all, Orangey's acting career spanned almost fifteen years. Along the way, Orangey performed with some of the most famous actors and directors in Hollywood at the time, landing parts on some of the most iconic shows in television history, including these classics: Alfred Hitchcock Presents, Mission: Impossible, Batman, The Dick Van Dyke Show, The Beverly Hillbilly's and My Favorite Martian.
Orangey began his career in 1951 with his award-winning role in the film, Rhubarb, and ended it with the role of Giant Cat in the 1965 B-movie, Village of the Giants. Oddly enough, Village of the Giants wasn't Orangey's first role as a giant cat. That honor came back in 1957 when he played alongside Grant Williams in The Incredible Shrinking Man. Though he did do some dramatic work during his long career, Orangey will always be best known for his comedic acting.
AI, Childhood Images and a Holocaust Survivor Finding Her History Again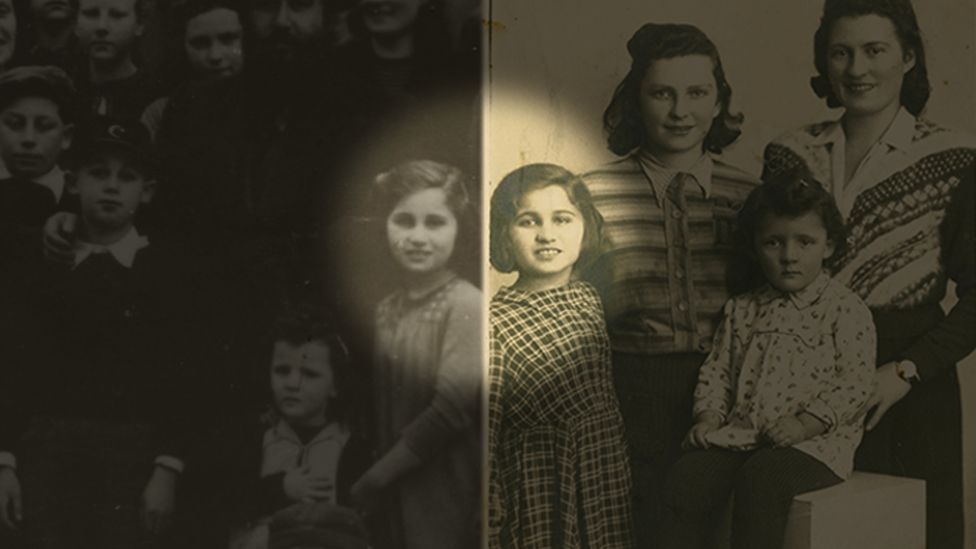 The first half the 20th century was not a good one for Blanche Fixler. As a Jew, she was a target for the Nazis, who succeeded in killing at least 6 million of her countrymen. They were so close to Fixler, at one point she was hiding underneath a bed trying not to breathe. Had she made a noise, the Nazi troops searching the room she was in would have grabbed her in an instant. Through luck, fear, feistiness and perseverance, Fixler survived the Holocaust.
Now, almost some 80 years later, Blanche Fixler is relieving history thanks to artificial intelligence, or AI. A program written by Daniel Pratt, also known as a engineer at Google, has become extremely effective at matching people's faces to their parts in history. In fact, it was so effective, it had a direct impact on Fixler; the software found her face in a historical image from the war period that no one previously knew was Blanche at all. She was just another face of thousands lost until she wasn't.
Dubbed "Numbers to Names," Pratt's program relies on the technology of facial recognition to do its work. While a person's appearance might change over time, their facial structure doesn't. And that makes for a comparable identification when the details are run through the thousands of calculations per second via the software.
In some respects, the software works with the logic of connecting dots. As it makes connections, it builds on that library and makes more connections. Many photos may have one or even two connections, but they still have five or a dozen more than are unknown. By constantly running and making new connections, the software persistently whittles away at the challenge. As it turned out, one of those successes was Blanche Fixler.
Blanche Fixler today is at the ripe age of 86. She is a world away from Germany and Poland and the nightmare she lived through, ensconced in the urban distance of New York. However, thanks to Pratt's program, Fixler has now been identified as a child in two historical photos. Pratt's software did the hard work and connected the dots.
Among the many who were grabbed, rounded up and killed in Poland, Fixler's entire family were victims of the Nazis. At the time, Blanche's name was Bronia to her family, but that was left in the past as she survived the war. Her luck was made possible by an aunt who hid Fixler from the soldiers regularly looking for Jews in hiding. When Fixler saw the photos that had her in them, she also identified her aunt as well as other relatives. That in turn creates more connections that Pratt and those using the software can benefit from in their ongoing work of identification.
The work has been partnered with the U.S. Holocaust Memorial Museum, and it continues to be worked on to provide closure and dignity for the thousands of families related to the victims of the Holocaust. By personalizing the faces of the 6 million, they gain a confirmed history versus being nameless and unknown among the masses lost.