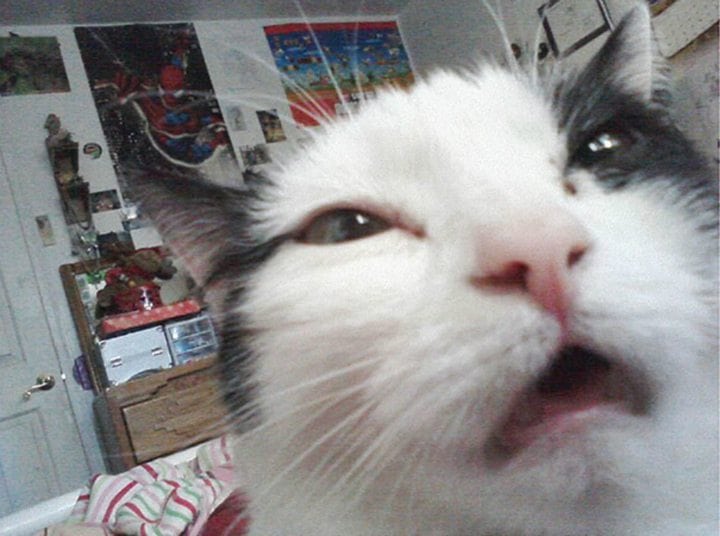 This Cat Loves To Make Cameo's And They are Hilarious
We can all recall Hollywood legends from the 1950s and 60s, iconic names such as James Dean, Paul Newman, Marlon Brando, Marilyn Monroe, Rock Hudson and Brigette Bardot. But have you ever heard of Orangey, one of the most prolific television and movie actors of that era? Probably not, because Orangey is a cat, and cats in Hollywood don't always receive the credit they deserve, even if they are award-winning actors. Orangey was sometimes credited under the name, Rhubarb (you'll know why in a moment). But he went most of his career without receiving any official credit for his work. And boy did Orangey work!
Orangey owes much of his success to animal trainer, Frank Inn, who trained animals for movies and television, and was known for his work with another award-winning animal, Arnold Ziffel (aka Arnold the Pig) from the tv show Green Acres. Arnold, like Orangey, was the recipient of multiple Patsy Awards, a prize founded in 1939 by the Hollywood branch of the American Humane Association in order to recognize the acting achievements of animal performers. It's basically the Academy Awards for animals.
Orangey took home the honors in 1951 for his first acting job, the title role in Rhubarb, in which he stars alongside Leonard Nimoy, playing Rhubarb, a cat (what else) that inherits a large fortune and owns a baseball team. He won again in 1961 when he (not surprisingly) also played a cat, this time simply named, Cat, and shared the big screen with Audrey Hepburn in Breakfast at Tiffany's. Hepburn's character refers to herself and her feline co-star as "a couple of no name slobs." Orangey may still be a "no name" when it comes to Hollywood stars, but he is the only cat to win multiple Patsy Awards, which puts him in a class all his own. And the scene in Breakfast at Tiffany's where Orangey wakes up Hepburn is simply the perfect mix of hilarious and adorable!
Orangey followed-up his 1961 success with more big-screen roles, starting with Gigot (1962) and then The Comedy of Terrors (1963). In all, Orangey's acting career spanned almost fifteen years. Along the way, Orangey performed with some of the most famous actors and directors in Hollywood at the time, landing parts on some of the most iconic shows in television history, including these classics: Alfred Hitchcock Presents, Mission: Impossible, Batman, The Dick Van Dyke Show, The Beverly Hillbilly's and My Favorite Martian.
Orangey began his career in 1951 with his award-winning role in the film, Rhubarb, and ended it with the role of Giant Cat in the 1965 B-movie, Village of the Giants. Oddly enough, Village of the Giants wasn't Orangey's first role as a giant cat. That honor came back in 1957 when he played alongside Grant Williams in The Incredible Shrinking Man. Though he did do some dramatic work during his long career, Orangey will always be best known for his comedic acting.
Joyous Return of Assumed Extinct Mini Pig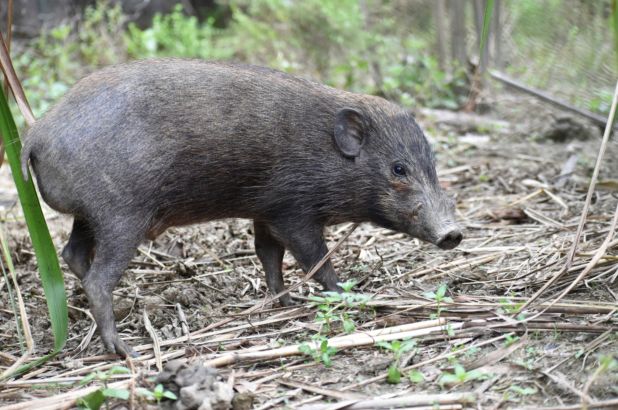 When animals go extinct, they become a footnote in history. The return of an assumed extinct species is not common. In fact, it's downright rare. So, in 1971, when the pygmy pig in India disappeared, many biologists and researchers expected the creature to be done for. The little creature normally lived in the foothills before the Himalayas reach up for the clouds and normally would reach a rocketing 10 inches in height off the ground. Given its natural size, the pygmy pig generally tried to stay out of sight to keep off the dinner menu of predators. It's own diet consisted of bugs and tubers, more than enough to keep the creature fed.
An Amazing Turnaround
However, after 100 years of human intervention and encroachment, by the 1970s the pig was written off. It wasn't until another 20 or so years later, researchers in the area managed to catch a few of the pygmy pigs alive. They nurtured them in captivity until they bred, and then the teams worked to continue increasing the pigs numbers. Finally, enough of a population was raised that the researchers could actually attempt to let the pygmy pigs go. The releases began in Assam, in the northeast part of India. And so began 25 more years of work trying to get the wild pigs to increase their number and avoid a complete wipeout. Today, some 300 to 400 creatures are estimated to be alive, running wild. Another 76 are held in reserve and continue to be raised in captivity, just in case. However, the best news is, the species is living again.
More Than One Colony Makes a Party
In addition to the original release in Assam, additional pigs have been released, with colonies established in Manas as well as Orang, both national parks in India, as well as a pair of animal sanctuaries.
The world can't afford to lose more species to extinction thanks to human development, including pigs. Currently, there are only 17 types of pigs left today. Without the efforts of conservationists, that number would drop further. Each extinction is like someone taking a giant eraser to a chalkboard of millions of years of evolution.
Of course, now the problem is nature itself as well. While the pygmy pig population has stabilized and is growing, the bigger problem is that they are still fragile. Swine flu and similar conditions can easily decimate these pigs before anyone can stop it simply through contagion. So, the conservationists have their hands full trying to keep the populations safe and separated from any carriers with potential viral threats.
Conservationism can be hard, and oftentimes it ends in disappointment trying to save an endangered creature. However, in India, this time the pygmy pig can be considered a win. And, if things stay on track, it should be able to re-establish itself very well.