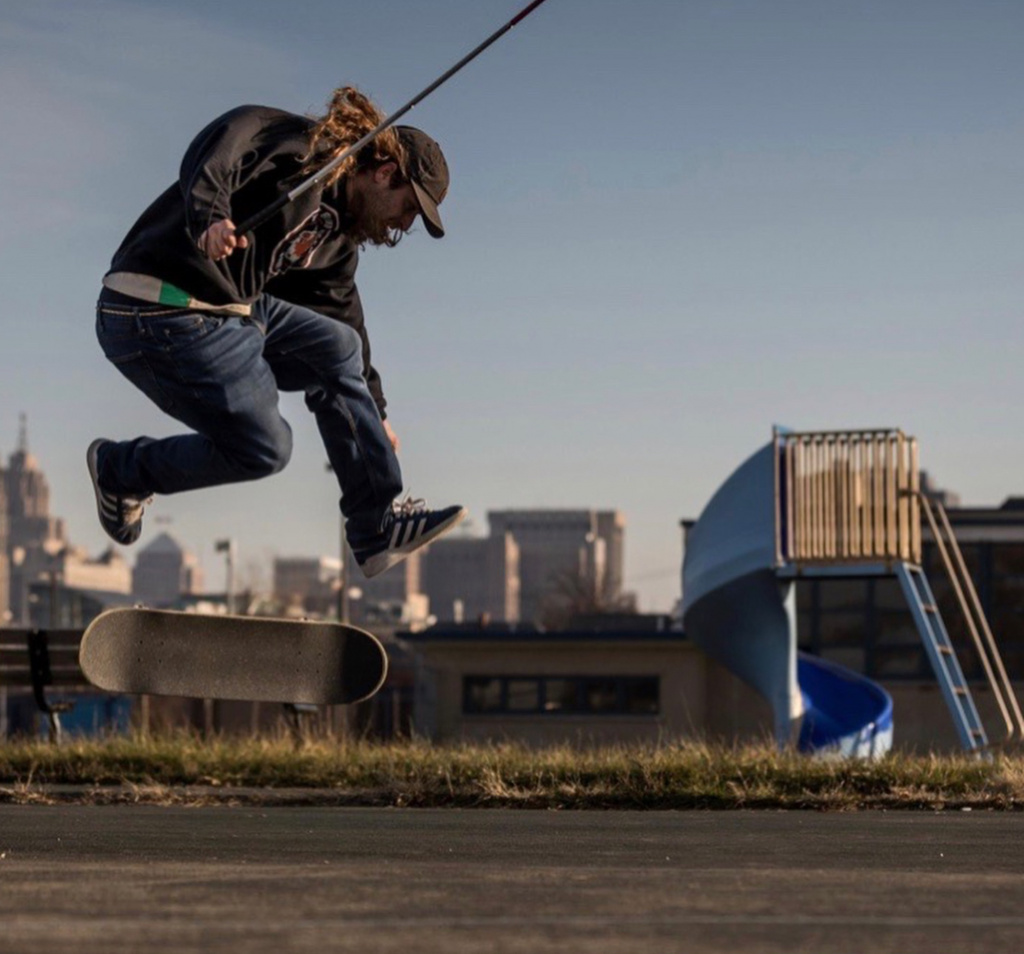 This Blind Skateboarder Is Amazing
Blind people can do a lot of things others don't assume are possible without basic vision. However, skateboarding is definitely not one of them, right? Well, according to Dan Mancina, blind people can skateboard as well.
Now, while there definitely won't be a sudden wave of thousands of blind skateboarders hitting halfpipes and the streets anytime soon, Dan Mancina is definitely pushing boundaries and the edge of envelopes. And it's not just him telling tales; Macina's videos are so shocking and motivating, he has hundreds of thousands of people clicking and watching online as well. Whether it's Instagram, YouTube or similar social media, Mancina is clearly not just skateboarding, he's also doing complicated tricks as well.
The Daredevil on wheels does use a cane as he maneuvers around his cement obstacles, and he easily manages to stay on his board and keep his balance as well. He did have one slight advantage over other blind people as well. Mancina wasn't always blind. Instead, he gradually lost his eyesight due to a condition known as retinitis pigmentosa. By Mancina's mid-twenties, the neurodegenerative disease was taking its toll, and he lost the ability to function daily in terms of regular vision. It took away his ability to drive as well as even ride a bike down the street.
Like many who lose sight after seeing, the first few months are a ball of frustration, depression and loneliness. Mancina could even go for a walk outside without help, not knowing where he would step or what he would bump into. The first years traveled the same path as many who go blind, going through the basics of motion and life again to see what was actually possible.
Then he started skateboarding. The skateboard was not foreign to Mancina. He first rode a deck at the beginning of his teenage years, tearing down the street at 13. It was a bit of a shock to him as well. It took some years' time to get outside, go fishing, walk without help and generally navigate again. Skateboarding was definitely not the first thing Mancina was itching to do, being verifiably blind. However, when he finally just stood on the board again, it felt familiar. In fact, it gave Mancina a sense of individual freedom again, despite his blindness.
Today, Mancina wants to spearhead a special needs skateboard park with specific designs to help people "see" their surroundings and adapt to them. More importantly, however, and despite his current fund-raising project, Mancina is clearly showing people those with limitations are not down for the count by any means. They just need to learn how to adapt to grow and function well again.

California Costco Worker's Act of Kindness Earns Him Employee of the Month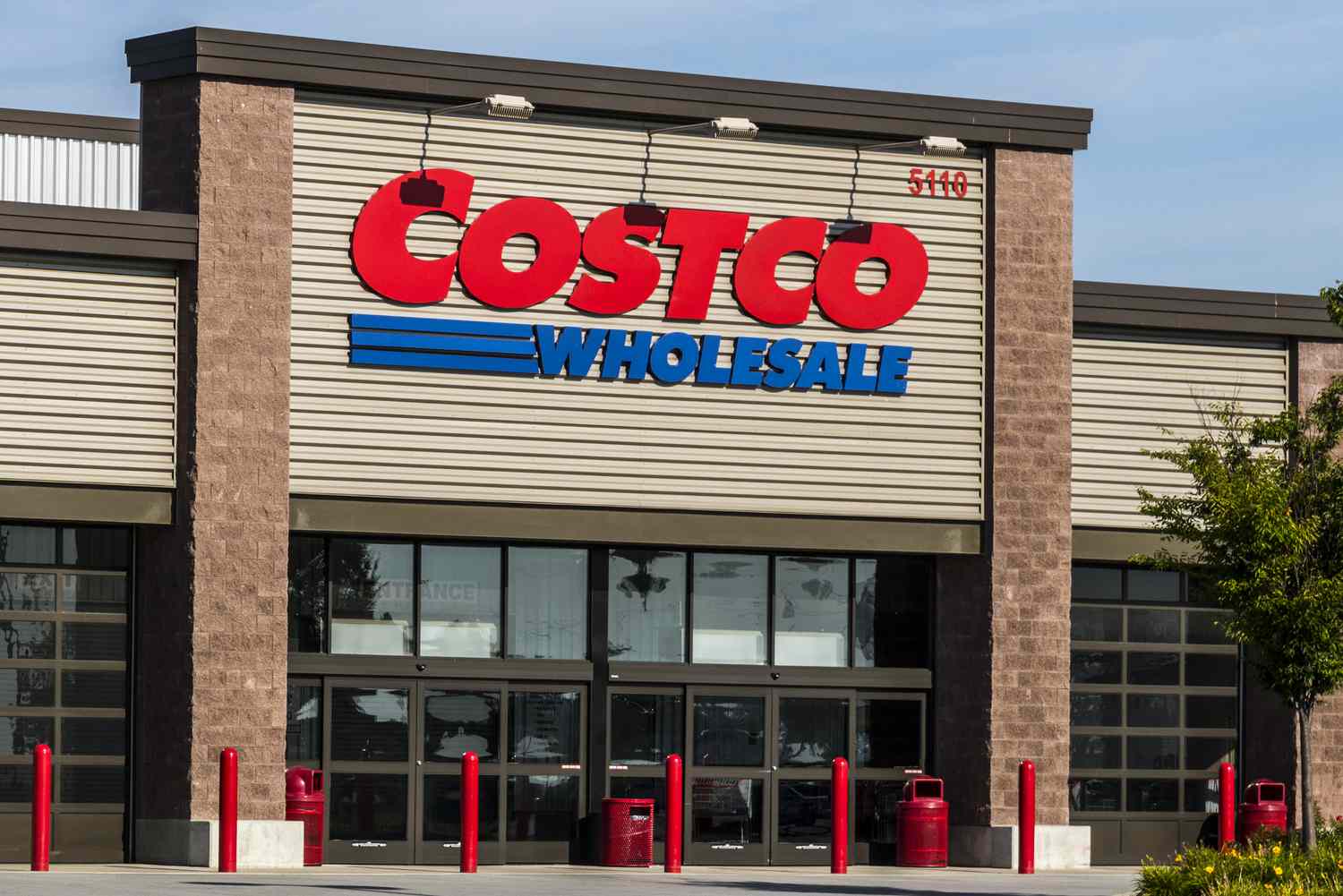 In the bustling aisles of a Costco store in Clovis, California, a heartwarming story of honesty and compassion recently unfolded. John Sotelo, a dedicated employee, was going about his daily tasks, putting away cases of water, when he stumbled upon an envelope that would change the course of his day and touch the hearts of many.
As Sotelo reached for one of the water pallets, his sharp eyes caught sight of a small envelope nestled among the bottles. Curiosity piqued, he picked it up and decided to take a look inside. To his astonishment, he discovered an incredible sum of $3,940 in cash within the envelope.
Most people might have been tempted to keep such a substantial amount of money, but not Sotelo. He knew that this money belonged to someone, and his strong sense of honesty and integrity guided his actions. Without hesitation, he promptly informed his manager about the discovery.
Sotelo's manager quickly recognized the gravity of the situation and decided to review the store's customer surveillance footage to identify the owner of the lost envelope. It wasn't long before they located the rightful owner, a Costco member who had unknowingly dropped her precious savings.
What followed was a heartwarming reunion between John Sotelo and the envelope's owner. The member was overwhelmed with gratitude and could hardly contain her emotions as she thanked Sotelo profusely. She explained that the money was intended for her children's education, making Sotelo's act of kindness all the more significant.
Sotelo's selfless and honorable action didn't go unnoticed by his colleagues and superiors. In recognition of his integrity and compassion, he was awarded the coveted title of "Employee of the Month."
Sotelo's unwavering honesty and his commitment to helping others in their time of need remind us all of the power of simple acts of kindness. His story also highlights the importance of maintaining our faith in the goodness of humanity and the belief that doing the right thing is always worth it, no matter the circumstances. John Sotelo's actions have not only earned him recognition but also the admiration and gratitude of his community, proving that integrity and compassion are values that should be celebrated and upheld.