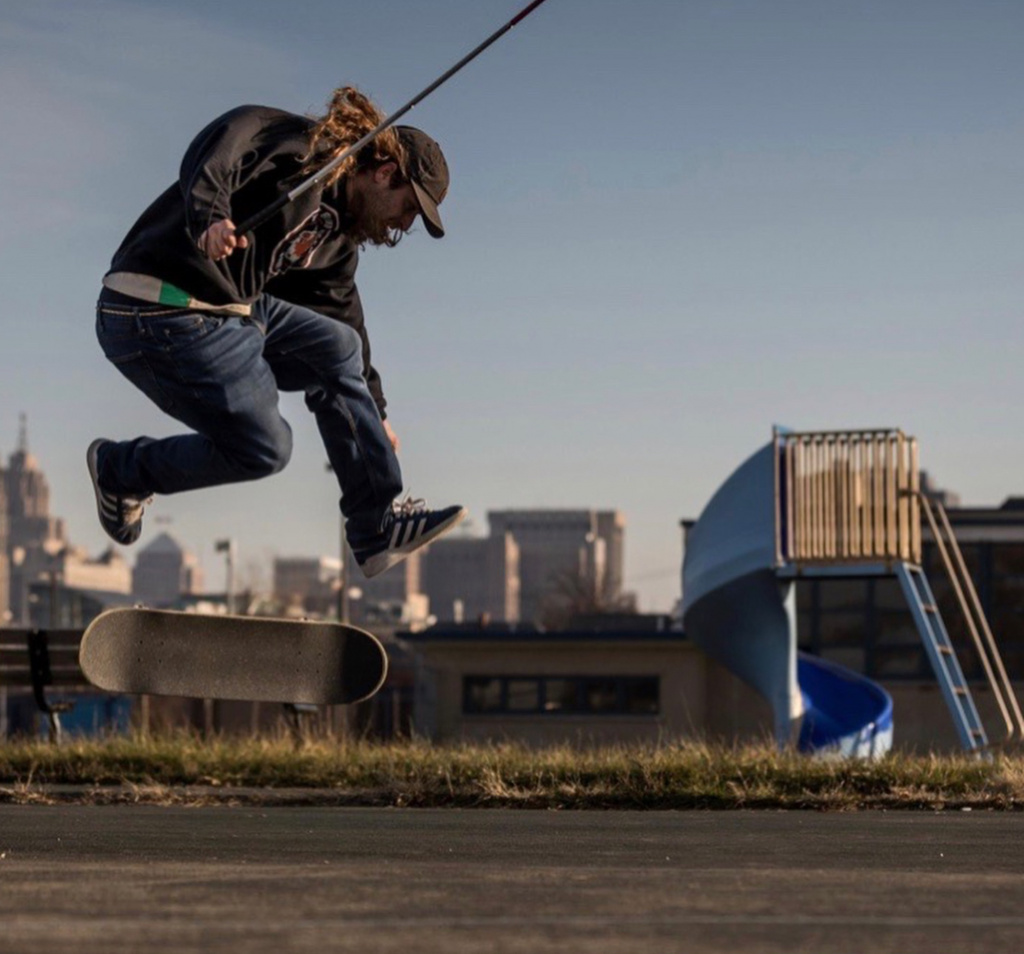 This Blind Skateboarder Is Amazing
Blind people can do a lot of things others don't assume are possible without basic vision. However, skateboarding is definitely not one of them, right? Well, according to Dan Mancina, blind people can skateboard as well.
Now, while there definitely won't be a sudden wave of thousands of blind skateboarders hitting halfpipes and the streets anytime soon, Dan Mancina is definitely pushing boundaries and the edge of envelopes. And it's not just him telling tales; Macina's videos are so shocking and motivating, he has hundreds of thousands of people clicking and watching online as well. Whether it's Instagram, YouTube or similar social media, Mancina is clearly not just skateboarding, he's also doing complicated tricks as well.
The Daredevil on wheels does use a cane as he maneuvers around his cement obstacles, and he easily manages to stay on his board and keep his balance as well. He did have one slight advantage over other blind people as well. Mancina wasn't always blind. Instead, he gradually lost his eyesight due to a condition known as retinitis pigmentosa. By Mancina's mid-twenties, the neurodegenerative disease was taking its toll, and he lost the ability to function daily in terms of regular vision. It took away his ability to drive as well as even ride a bike down the street.
Like many who lose sight after seeing, the first few months are a ball of frustration, depression and loneliness. Mancina could even go for a walk outside without help, not knowing where he would step or what he would bump into. The first years traveled the same path as many who go blind, going through the basics of motion and life again to see what was actually possible.
Then he started skateboarding. The skateboard was not foreign to Mancina. He first rode a deck at the beginning of his teenage years, tearing down the street at 13. It was a bit of a shock to him as well. It took some years' time to get outside, go fishing, walk without help and generally navigate again. Skateboarding was definitely not the first thing Mancina was itching to do, being verifiably blind. However, when he finally just stood on the board again, it felt familiar. In fact, it gave Mancina a sense of individual freedom again, despite his blindness.
Today, Mancina wants to spearhead a special needs skateboard park with specific designs to help people "see" their surroundings and adapt to them. More importantly, however, and despite his current fund-raising project, Mancina is clearly showing people those with limitations are not down for the count by any means. They just need to learn how to adapt to grow and function well again.

Drew Carey's Beyond Generous Gesture to Support Striking Writers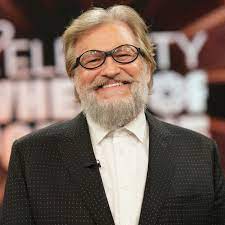 In times of struggle, acts of kindness and generosity can bring hope and relief to those in need. Drew Carey, a well-known television personality, has once again shown his compassion by providing daily lunches for members of the Writer's Guild of America (WGA) who are currently on strike. This remarkable gesture is helping to alleviate some of the financial strain faced by these hardworking individuals.
Drew Carey is graciously covering the expenses at two local businesses for WGA members who show their guild card. The two restaurants involved in this endeavor are Bob's Big Boy in Burbank and Swingers Diner on Beverly. With every meal, Drew is estimated to be spending thousands of dollars per day to ensure that these writers are well-fed during this challenging time.
This is not the first time that Drew Carey has demonstrated his support for the WGA. During the 2007 strike, he generously provided lunches to struggling writers for two consecutive months. His commitment to helping others in need has not wavered over the years, and he continues to be a beacon of kindness.
The gratitude expressed by the WGA members for Drew's actions is overwhelming. Many writers have taken to social media to share their appreciation and to highlight the impact of his generosity. One writer tweeted, "Drew bought me lunch for two months straight in '07 when I was struggling with that WGA strike. In a better place now, but Drew continues to be a good dude." The outpouring of thanks and support from the WGA community is a testament to the positive effect that Drew's kind gestures have on their lives.
The participating restaurants have become a gathering place for WGA members, who are not only enjoying the delicious meals but also feeling the love and support from Drew. The writers express their gratitude repeatedly, and the staff at the restaurants are grateful to be part of this compassionate act. They feel privileged to play a role in facilitating Drew's generosity and witness the joy it brings to those in need.
Being a writer can be challenging, with periods of financial uncertainty and limited opportunities. The current strike has exacerbated these difficulties, making every complimentary meal a significant relief for the writers. As one member explained, "They're very, very happy and they're very, very thankful to Drew." The impact of Drew's support goes beyond a single meal—it represents a lifeline for those facing financial hardships during the strike.
Drew Carey's unwavering commitment to supporting the WGA and his genuine care for those in need is truly commendable. His actions remind us of the power of kindness and the difference one person can make in the lives of others. As the strike continues, the lunches provided by Drew serve as a ray of hope and a reminder that the writing community is not alone in their fight.
In times of hardship, it is heartwarming to see individuals like Drew Carey step forward and offer their support. His kindness and generosity are an inspiration to us all, and his contributions to the well-being of the WGA members are deeply appreciated.