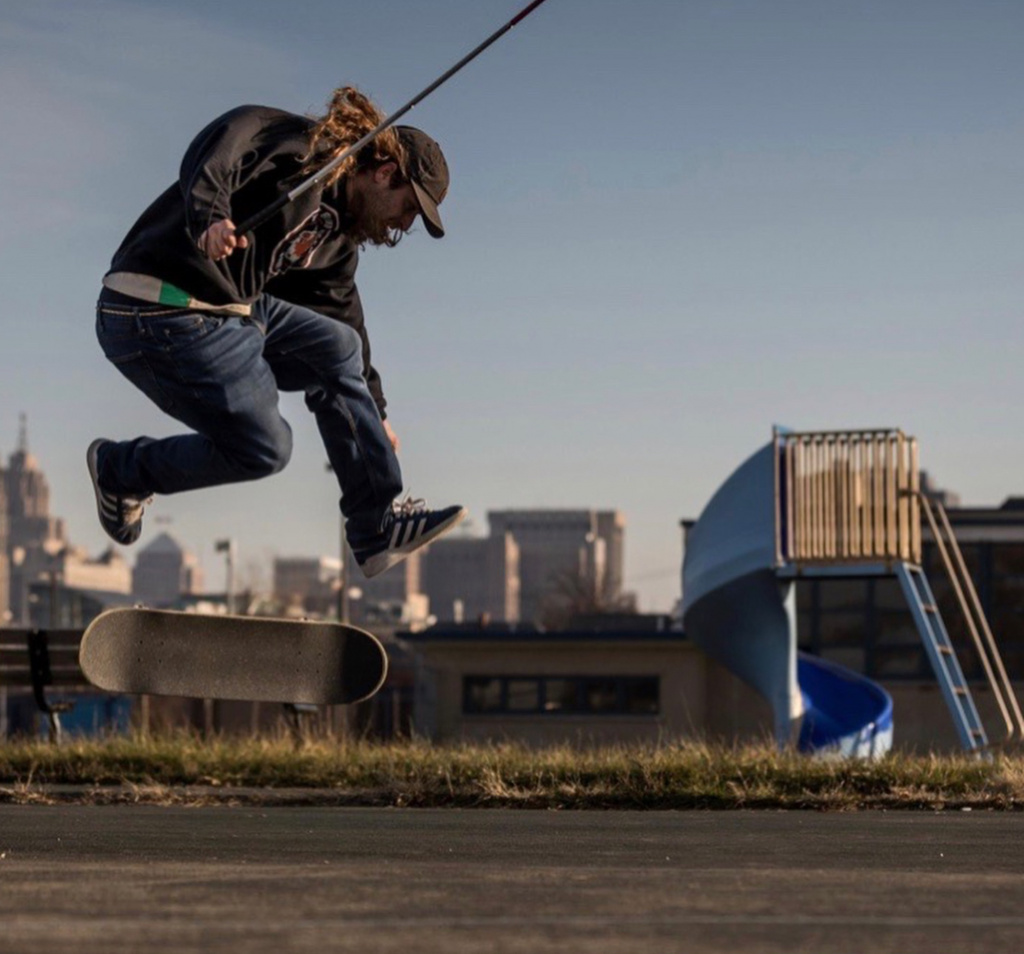 This Blind Skateboarder Is Amazing
Blind people can do a lot of things others don't assume are possible without basic vision. However, skateboarding is definitely not one of them, right? Well, according to Dan Mancina, blind people can skateboard as well.
Now, while there definitely won't be a sudden wave of thousands of blind skateboarders hitting halfpipes and the streets anytime soon, Dan Mancina is definitely pushing boundaries and the edge of envelopes. And it's not just him telling tales; Macina's videos are so shocking and motivating, he has hundreds of thousands of people clicking and watching online as well. Whether it's Instagram, YouTube or similar social media, Mancina is clearly not just skateboarding, he's also doing complicated tricks as well.
The Daredevil on wheels does use a cane as he maneuvers around his cement obstacles, and he easily manages to stay on his board and keep his balance as well. He did have one slight advantage over other blind people as well. Mancina wasn't always blind. Instead, he gradually lost his eyesight due to a condition known as retinitis pigmentosa. By Mancina's mid-twenties, the neurodegenerative disease was taking its toll, and he lost the ability to function daily in terms of regular vision. It took away his ability to drive as well as even ride a bike down the street.
Like many who lose sight after seeing, the first few months are a ball of frustration, depression and loneliness. Mancina could even go for a walk outside without help, not knowing where he would step or what he would bump into. The first years traveled the same path as many who go blind, going through the basics of motion and life again to see what was actually possible.
Then he started skateboarding. The skateboard was not foreign to Mancina. He first rode a deck at the beginning of his teenage years, tearing down the street at 13. It was a bit of a shock to him as well. It took some years' time to get outside, go fishing, walk without help and generally navigate again. Skateboarding was definitely not the first thing Mancina was itching to do, being verifiably blind. However, when he finally just stood on the board again, it felt familiar. In fact, it gave Mancina a sense of individual freedom again, despite his blindness.
Today, Mancina wants to spearhead a special needs skateboard park with specific designs to help people "see" their surroundings and adapt to them. More importantly, however, and despite his current fund-raising project, Mancina is clearly showing people those with limitations are not down for the count by any means. They just need to learn how to adapt to grow and function well again.

Generous Farmer Secretly Paid Alabama Residents Pharmacy Bills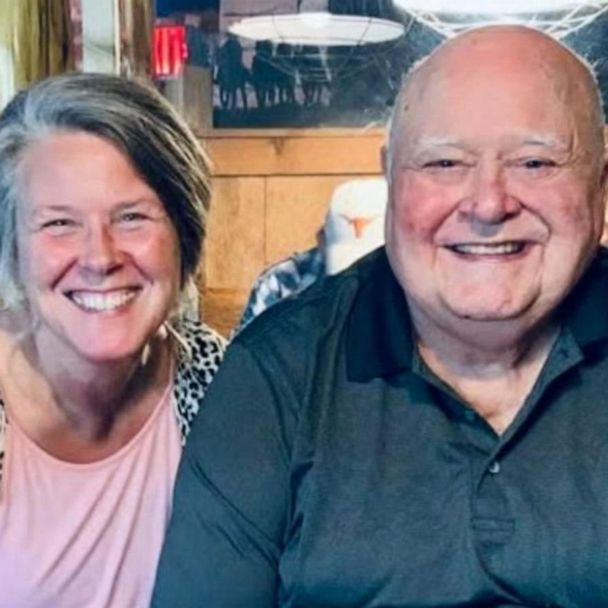 Alabama farmer Hody Childress has recently drawn recognition for his secret deeds of goodwill toward his neighborhood. Childress has been covering people's pharmacy expenses in secret to make it easier for individuals in need to pay for the prescriptions they need. His charitable contributions weren't revealed until after he passed away. People were inspired by his good deeds.
Childress, a farmer for more than 40 years, started paying people's pharmacy bills as a way to give back to his neighborhood. As someone who has been blessed in life, he says, "I wanted to help others who may not be as fortunate."
The people Childress has assisted have been profoundly affected by his unselfish deed of charity. One person thanks Childress for helping them, as they were unable to pay the hefty cost of their chronic condition's medication. "Hody came to my aid when I was unsure how to pay for my prescription. I will always be grateful to him for his kindness because he saved my life "they claim.
Childress's actions have also inspired others in the community to do the same. "I may not have much money to give, but I can definitely spare some for those in need," says one community member. "Hody has set a great example of how one person's kindness can make a big difference in the lives of others."
Childress's secret acts of kindness have not gone unnoticed, and he has been recognized by local organizations and businesses for his generosity. "Hody is a true role model in our community, and we are proud to have him as a member of our community," says a representative of a local pharmacy.
The actions of Hody Childress serve as a testament to the effectiveness of charity and kindness. His discreet gestures of generosity haven't just assisted individuals in need; they've also motivated others to follow in his footsteps. His unselfish acts have had a significant positive impact on many people's lives as well as a long-lasting effect on his town.