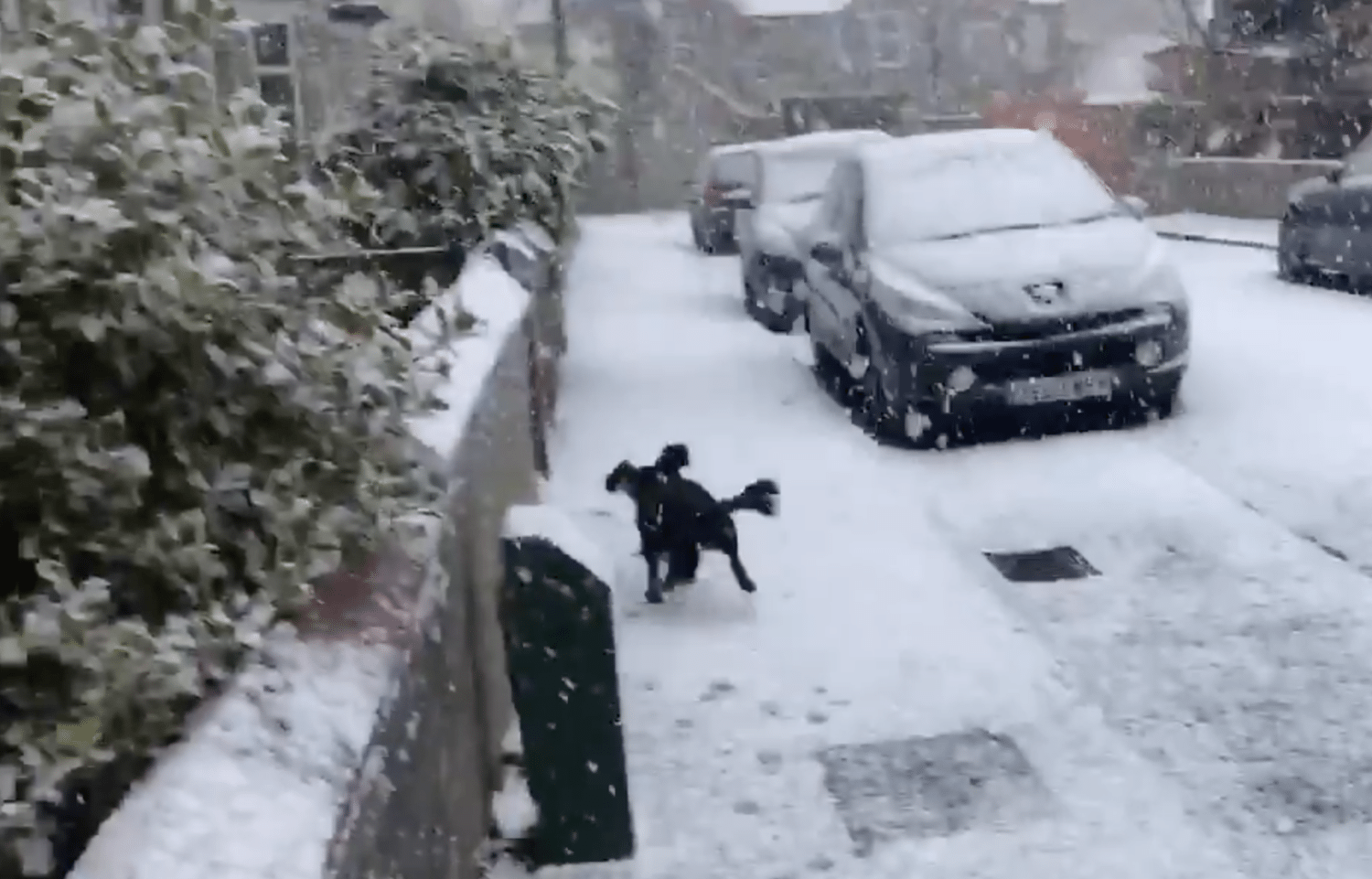 This Adorable Pup Finally Got The Chance To Enjoy Snow
Snow is not something that a lot of us enjoy. In fact, it is a downright nuisance. The prospect of having to get up early to bundle up and clean off your vehicle before work each day is a harrowing one. However, dogs do not view things in the same way that we do. They have more of a glass half full approach at times like these, don't they?
The dog in this story certainly does, that is for sure. Truffle resides in England and when the first snowfall came, he could not contain his excitement. He's not one to care about the dirty and slippery aspect of snow. Truffle is here to have a good time and that is all there is to it.
The magical moment was not going to pass this dog by. He's the type to appreciate life and all that it has to offer. Some of us could stand to learn a thing or two from this pup. Once you have gotten the chance to watch this awesome video, you are going to see exactly what we mean by that.
Jo is his mother and the two live together in York, England. The cocker spaniel is known to have quite the lust for life, too. While he had never experienced snowfall in the past, he wasted no time inserting himself into the mix. He was given the chance to head outside and enjoy it by his mother, running full speed all the while.
Luckily, Jo was willing to record this moment and share it with the rest of us. Try your best not to grin as you watch this dog living it up. There is something about seeing snow for the first time that brings out the inner child in all of us. The dogs that we know and love are certainly no different in this regard. They do not have the same worries that we do.
Truffle does not have to worry about going to buy a winter coat or a set of snow tires. All he has to do is play. Let Jo be the one to scrape the car off when it is time to go to work. Truffle will be too busy dashing through the snow and letting us know just how much fun he is having.
Watching this dog slip and slide around like this is giving us life. Once it was time for the dog to come back inside, he had a very predictable reaction. Truffle decided that he was going to show his mother that he was not ready yet. Instead of racing back inside like some dogs do when they are exposed to the cold, he elected to pout instead. The mental image of this dog sulking is too much! We cannot stop laughing.
While we are not dealing with the same amount of snowfall where we live, we can still appreciate a video like this one. Who wouldn't love to see Truffle react like this on an everyday basis. This video is making us wish that we could take our dog out to play in the snow, to be honest. As soon as you have seen Truffle enjoying the snow, you will want to share this clip.
All of the dog owners in your life are sure to appreciate this one. There is nothing quite like seeing your first snowfall and this is an experience that needs to be shared. Please take a moment to pass this one along to your Facebook friends as soon as possible. It is time that the rest of the world got to know our good friend Truffle.
Lion At Zoo Boise Finally Getting A Friend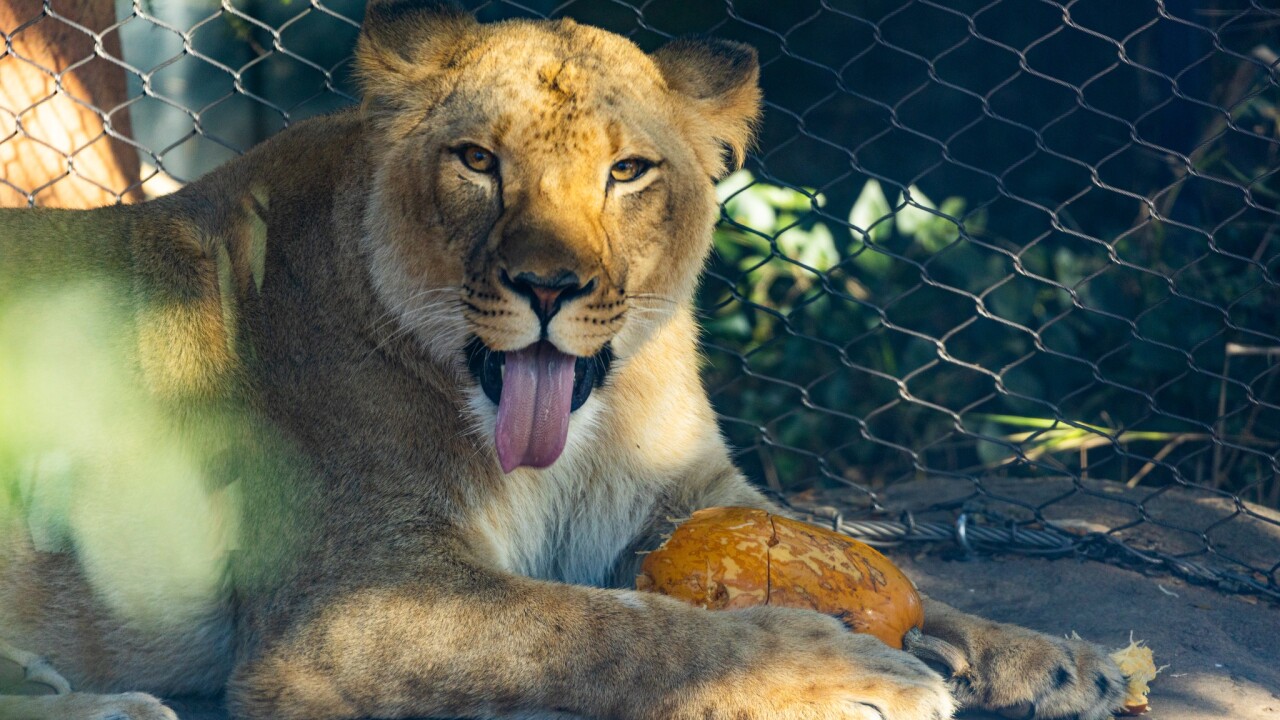 The Boise Zoo in Idaho is about to get a new addition to their animal family. A two-year-old lioness will be arriving from the Santa Barbara Zoo to join the male lion, Revan. The female African lion has not yet been named, but she was born in 2020 to parents Felicia and Ralph.
The decision to pair the two lions together was made with the intention of providing companionship for Revan, who has been living solo for the past year. While the two lions will not be bred, they will have the opportunity to socialize and form a bond with each other.
African lions are the only cats that live in groups called prides. These social structures consist of a few males, a dozen or so females, and their young. Lions are apex predators and are found throughout sub-Saharan Africa. They are known for their distinctive manes, with males sporting large, thick manes around their necks.
The Boise Zoo is located in Julia Davis Park and covers 11 acres of land. It is home to over 200 animals from around the world. In addition to lions, the zoo also houses primates, birds, reptiles, and many other animals. The zoo's mission is to provide a high-quality environment for its animals while also educating visitors about conservation and animal welfare.
Revan, the male lion, has been at the Boise Zoo since 2018. He was born in captivity at the Oakland Zoo in California and arrived in Boise at the age of 5. He is currently 10 years old and weighs over 400 pounds. He is known for his playful personality and enjoys interacting with his zookeepers.
The arrival of the new lioness is a significant event for the zoo, as it provides an opportunity for the animals to form a bond and engage in natural behaviors. Visitors to the zoo will also have the opportunity to see the two lions together and learn more about these magnificent animals.