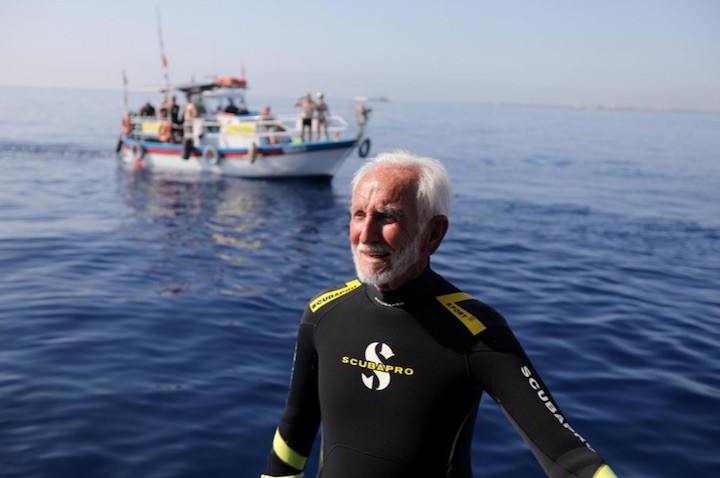 This 95-Year-Old Veteran Just Broke His Own World Record As The World's Oldest Scuba Diver
Scuba diving is something that most of us only dream about doing, fears of what might happen, money, or time constraints often keep us from it however. Last year a scuba diver by the name of Ray Woolley set the world record for the oldest scuba diver in the world. At 94 years old he conquered the fears that many of us have and saw the world from an entirely different perspective. This year, for his 95th birthday, Ray decided to break his old record and become the oldest scuba diver in the world for a second time.
Sea Fearing Past
His past is far from set on solid ground. During World War II Ray was a radio operator for the British where he served for the Royal Navy as well as the Special Boat Services special forces. His history of a life at sea has stayed with him all those years and his love and fascination with scuba diving has only grown as he aged.
Over the past 58 years he has been an avid scuba diver and has spent tons of time in the water, not letting his age hold him back from what he truly loves. He wants to let people know that even in older age, exercise is still very important and that it can have a life changing effect. His history with scuba diving made him an obvious candidate to try and break the record for the oldest active male scuba diver in the world.
World Record Breaker
To break the old world record, Ray had to dive when he was 94. He dove an impressive 38.1 meters, the equivalent of 125 feet, in the Mediterranean Sea. He was diving off the coast of Cyprus. He was under the water for a total of 41 minutes and snagged the record of the oldest active male scuba diver in the world. For most, this amount of time deep under the ocean is intimidating, for Ray however, it is titillating and makes him feel young again he says. Staying active has been his secret to long life thus far and he sees no stopping point.
For his current record he dove even further and stayed down even longer than he had when he was 94. This time he dove 40.6 meters, or 133 feet and stayed under the water for a stupendous 44 minutes. He hopes to continue breaking his own record again and again as long as he is healthy enough to continue diving. Ray says that he cannot imagine not diving and hopes that a long life of exercise and healthy living will help him continue to break his own record well into the next few years.
Perhaps he will one day be 100 years old diving. It just goes to show you, when you love what you do and you set your mind on it, you can achieve anything, even those things that seem utterly insane and impossible to others that are watching from the outside.
AI, Childhood Images and a Holocaust Survivor Finding Her History Again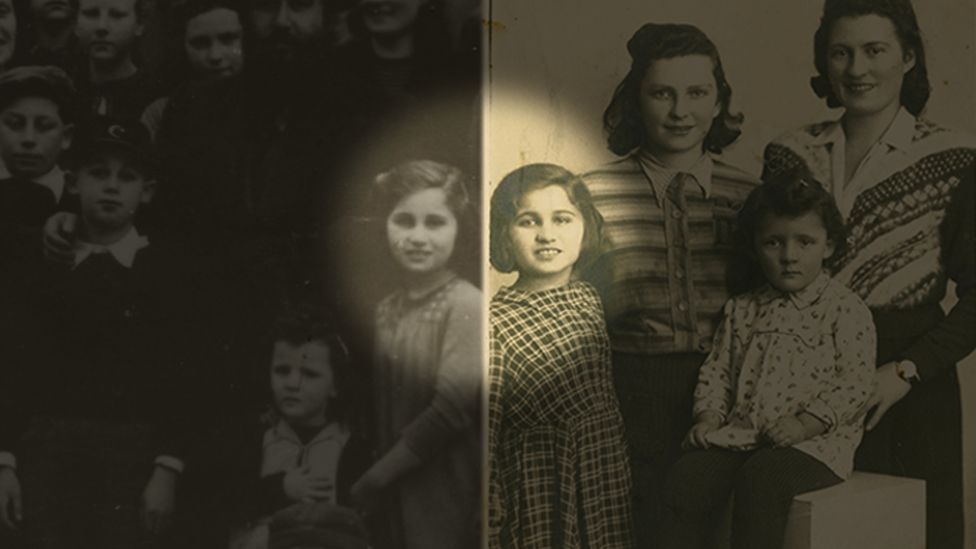 The first half the 20th century was not a good one for Blanche Fixler. As a Jew, she was a target for the Nazis, who succeeded in killing at least 6 million of her countrymen. They were so close to Fixler, at one point she was hiding underneath a bed trying not to breathe. Had she made a noise, the Nazi troops searching the room she was in would have grabbed her in an instant. Through luck, fear, feistiness and perseverance, Fixler survived the Holocaust.
Now, almost some 80 years later, Blanche Fixler is relieving history thanks to artificial intelligence, or AI. A program written by Daniel Pratt, also known as a engineer at Google, has become extremely effective at matching people's faces to their parts in history. In fact, it was so effective, it had a direct impact on Fixler; the software found her face in a historical image from the war period that no one previously knew was Blanche at all. She was just another face of thousands lost until she wasn't.
Dubbed "Numbers to Names," Pratt's program relies on the technology of facial recognition to do its work. While a person's appearance might change over time, their facial structure doesn't. And that makes for a comparable identification when the details are run through the thousands of calculations per second via the software.
In some respects, the software works with the logic of connecting dots. As it makes connections, it builds on that library and makes more connections. Many photos may have one or even two connections, but they still have five or a dozen more than are unknown. By constantly running and making new connections, the software persistently whittles away at the challenge. As it turned out, one of those successes was Blanche Fixler.
Blanche Fixler today is at the ripe age of 86. She is a world away from Germany and Poland and the nightmare she lived through, ensconced in the urban distance of New York. However, thanks to Pratt's program, Fixler has now been identified as a child in two historical photos. Pratt's software did the hard work and connected the dots.
Among the many who were grabbed, rounded up and killed in Poland, Fixler's entire family were victims of the Nazis. At the time, Blanche's name was Bronia to her family, but that was left in the past as she survived the war. Her luck was made possible by an aunt who hid Fixler from the soldiers regularly looking for Jews in hiding. When Fixler saw the photos that had her in them, she also identified her aunt as well as other relatives. That in turn creates more connections that Pratt and those using the software can benefit from in their ongoing work of identification.
The work has been partnered with the U.S. Holocaust Memorial Museum, and it continues to be worked on to provide closure and dignity for the thousands of families related to the victims of the Holocaust. By personalizing the faces of the 6 million, they gain a confirmed history versus being nameless and unknown among the masses lost.