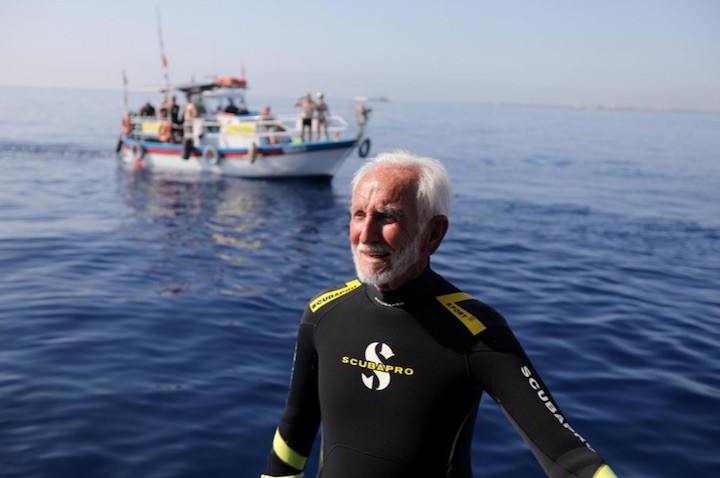 This 95-Year-Old Veteran Just Broke His Own World Record As The World's Oldest Scuba Diver
Scuba diving is something that most of us only dream about doing, fears of what might happen, money, or time constraints often keep us from it however. Last year a scuba diver by the name of Ray Woolley set the world record for the oldest scuba diver in the world. At 94 years old he conquered the fears that many of us have and saw the world from an entirely different perspective. This year, for his 95th birthday, Ray decided to break his old record and become the oldest scuba diver in the world for a second time.
Sea Fearing Past
His past is far from set on solid ground. During World War II Ray was a radio operator for the British where he served for the Royal Navy as well as the Special Boat Services special forces. His history of a life at sea has stayed with him all those years and his love and fascination with scuba diving has only grown as he aged.
Over the past 58 years he has been an avid scuba diver and has spent tons of time in the water, not letting his age hold him back from what he truly loves. He wants to let people know that even in older age, exercise is still very important and that it can have a life changing effect. His history with scuba diving made him an obvious candidate to try and break the record for the oldest active male scuba diver in the world.
World Record Breaker
To break the old world record, Ray had to dive when he was 94. He dove an impressive 38.1 meters, the equivalent of 125 feet, in the Mediterranean Sea. He was diving off the coast of Cyprus. He was under the water for a total of 41 minutes and snagged the record of the oldest active male scuba diver in the world. For most, this amount of time deep under the ocean is intimidating, for Ray however, it is titillating and makes him feel young again he says. Staying active has been his secret to long life thus far and he sees no stopping point.
For his current record he dove even further and stayed down even longer than he had when he was 94. This time he dove 40.6 meters, or 133 feet and stayed under the water for a stupendous 44 minutes. He hopes to continue breaking his own record again and again as long as he is healthy enough to continue diving. Ray says that he cannot imagine not diving and hopes that a long life of exercise and healthy living will help him continue to break his own record well into the next few years.
Perhaps he will one day be 100 years old diving. It just goes to show you, when you love what you do and you set your mind on it, you can achieve anything, even those things that seem utterly insane and impossible to others that are watching from the outside.
Drew Carey's Beyond Generous Gesture to Support Striking Writers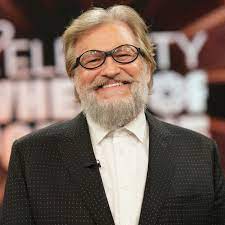 In times of struggle, acts of kindness and generosity can bring hope and relief to those in need. Drew Carey, a well-known television personality, has once again shown his compassion by providing daily lunches for members of the Writer's Guild of America (WGA) who are currently on strike. This remarkable gesture is helping to alleviate some of the financial strain faced by these hardworking individuals.
Drew Carey is graciously covering the expenses at two local businesses for WGA members who show their guild card. The two restaurants involved in this endeavor are Bob's Big Boy in Burbank and Swingers Diner on Beverly. With every meal, Drew is estimated to be spending thousands of dollars per day to ensure that these writers are well-fed during this challenging time.
This is not the first time that Drew Carey has demonstrated his support for the WGA. During the 2007 strike, he generously provided lunches to struggling writers for two consecutive months. His commitment to helping others in need has not wavered over the years, and he continues to be a beacon of kindness.
The gratitude expressed by the WGA members for Drew's actions is overwhelming. Many writers have taken to social media to share their appreciation and to highlight the impact of his generosity. One writer tweeted, "Drew bought me lunch for two months straight in '07 when I was struggling with that WGA strike. In a better place now, but Drew continues to be a good dude." The outpouring of thanks and support from the WGA community is a testament to the positive effect that Drew's kind gestures have on their lives.
The participating restaurants have become a gathering place for WGA members, who are not only enjoying the delicious meals but also feeling the love and support from Drew. The writers express their gratitude repeatedly, and the staff at the restaurants are grateful to be part of this compassionate act. They feel privileged to play a role in facilitating Drew's generosity and witness the joy it brings to those in need.
Being a writer can be challenging, with periods of financial uncertainty and limited opportunities. The current strike has exacerbated these difficulties, making every complimentary meal a significant relief for the writers. As one member explained, "They're very, very happy and they're very, very thankful to Drew." The impact of Drew's support goes beyond a single meal—it represents a lifeline for those facing financial hardships during the strike.
Drew Carey's unwavering commitment to supporting the WGA and his genuine care for those in need is truly commendable. His actions remind us of the power of kindness and the difference one person can make in the lives of others. As the strike continues, the lunches provided by Drew serve as a ray of hope and a reminder that the writing community is not alone in their fight.
In times of hardship, it is heartwarming to see individuals like Drew Carey step forward and offer their support. His kindness and generosity are an inspiration to us all, and his contributions to the well-being of the WGA members are deeply appreciated.