This 95-Year-Old Veteran Just Broke His Own World Record As The World's Oldest Scuba Diver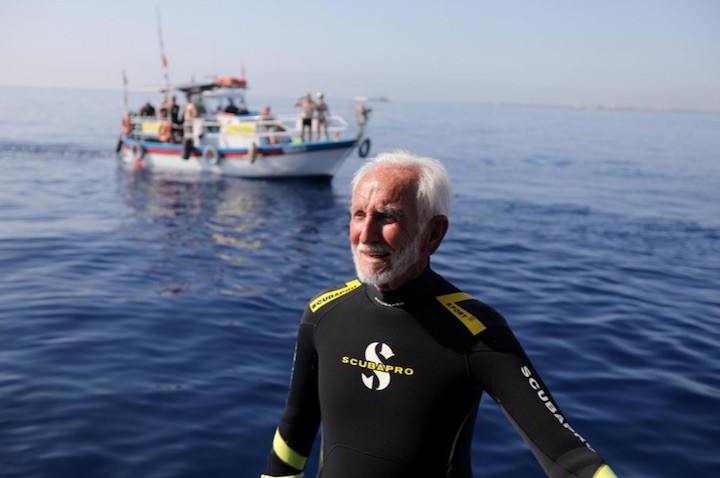 Scuba diving is something that most of us only dream about doing, fears of what might happen, money, or time constraints often keep us from it however. Last year a scuba diver by the name of Ray Woolley set the world record for the oldest scuba diver in the world. At 94 years old he conquered the fears that many of us have and saw the world from an entirely different perspective. This year, for his 95th birthday, Ray decided to break his old record and become the oldest scuba diver in the world for a second time.
Sea Fearing Past
His past is far from set on solid ground. During World War II Ray was a radio operator for the British where he served for the Royal Navy as well as the Special Boat Services special forces. His history of a life at sea has stayed with him all those years and his love and fascination with scuba diving has only grown as he aged.
Over the past 58 years he has been an avid scuba diver and has spent tons of time in the water, not letting his age hold him back from what he truly loves. He wants to let people know that even in older age, exercise is still very important and that it can have a life changing effect. His history with scuba diving made him an obvious candidate to try and break the record for the oldest active male scuba diver in the world.
World Record Breaker
To break the old world record, Ray had to dive when he was 94. He dove an impressive 38.1 meters, the equivalent of 125 feet, in the Mediterranean Sea. He was diving off the coast of Cyprus. He was under the water for a total of 41 minutes and snagged the record of the oldest active male scuba diver in the world. For most, this amount of time deep under the ocean is intimidating, for Ray however, it is titillating and makes him feel young again he says. Staying active has been his secret to long life thus far and he sees no stopping point.
For his current record he dove even further and stayed down even longer than he had when he was 94. This time he dove 40.6 meters, or 133 feet and stayed under the water for a stupendous 44 minutes. He hopes to continue breaking his own record again and again as long as he is healthy enough to continue diving. Ray says that he cannot imagine not diving and hopes that a long life of exercise and healthy living will help him continue to break his own record well into the next few years.
Perhaps he will one day be 100 years old diving. It just goes to show you, when you love what you do and you set your mind on it, you can achieve anything, even those things that seem utterly insane and impossible to others that are watching from the outside.
Growing Up Near Nature Turns Children Into Happier Adults, According to a Research Study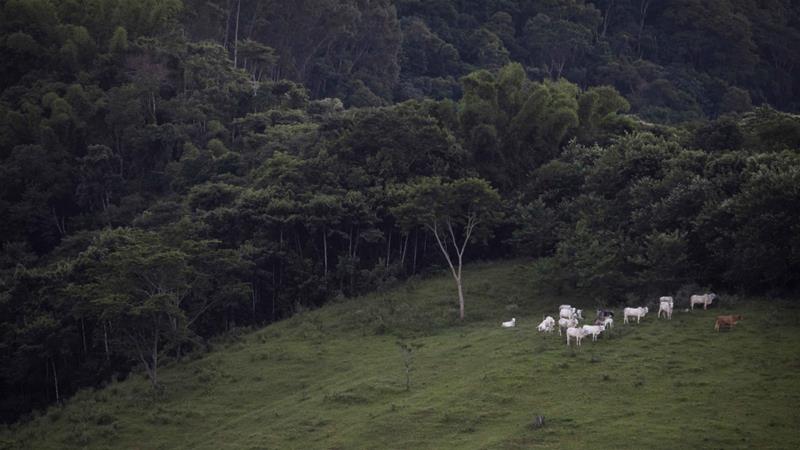 There are lots of different ways to grow up; however, there is a theory that those who grow up more in touch with nature are more likely to be happy as adults. While the reasoning behind this hypothesis was unclear at first, it is now obvious that being close to nature is better for the soul. The night sky is darker, making it easier for people to sleep. The air is cleaner since there isn't as much pollution out in the green areas. Finally, there is something that is claiming about watching the harmony of nature at work. Even though some people might be a bit hesitant to move this far away from civilization, there is now research showing that this kind of environment simply makes people happier.
Of course, people are always going to have their own personal preferences but the results of a recently published research paper are still intriguing. In a research paper that was completed in Denmark, a team of professionals followed close to 1 million people over the course of their childhoods. These were all children that were matched with appropriate controls for the completion of this study. The results of the study showed that the farther away from green children were, the more likely they were to develop a mental illness. Specifically, children who grow up exposed to the lowest levels of green were more than 50 percent more likely to develop mental health issues later in their life. This information was provided by databases kept by the Danish government.
To complete the study, researchers took a look at satellite images of the various parts of Denmark. They used these images to figure out how much green was located around the areas in which these children grew up. Green was used to indicate how much nature was nearby. Specifically, the participants did not have to grow up near a forest to be exposed to a ton of green and be free from mental illness. Simply being close to public parks and green spaces, which might include forests, would be enough.
One interesting finding was that people who were located in a higher socioeconomic class, despite living closer to the city, were still exposed to plenty of parks. This means that they have the ability to protect their children from being exposed to a risk factor of mental health issues, despite living in the city. It should come as no surprise that those who have access to more resources are less likely to develop mental health issues.
On the other hand, even controlling for this important factor, the researchers still showed that more green means a healthier mind and a happier life. The greater the percentage of someone's childhood spent near green spaces, the less likely they are to develop mental health issues as an adult. The researchers suggest that access to green spaces should be increased to allow people to spend more time near nature.
The professionals also say that more research is needed. Even though they found a strong correlation in the study, they also say that correlation does not necessarily increase causation. The results are still strong. People should make every effort to spend more time outdoors near green spaces. The air is cleaner. The mood is calmer. It is healthier for the mind. With these factors considered, it shouldn't come as a surprise that research is now showing that people need to spend more time disconnected from their devices communing with nature. Without a doubt, more parks are needed.