They Boy Who Became a Salesman for His Uncle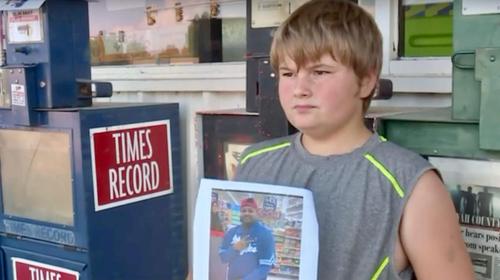 There are family relatives that once in a while make a huge impression a person that lasts a lifetime. They take a special liking to a nephew, niece, cousin or grandchild and form a bond that is just as special as with a parent. That was the case for Daniel Crase and his uncle. As far as Daniel was concerned, his Uncle Brian was just a relative, he was Daniel's best friend. And in Oklahoma, that meant for Daniel Brian was also going to be the boy's role model as well.
Usually relative visits happen around holidays or special events, but for Daniel visits by his Uncle Brian happened on a regular and frequent basis. Brian purposefully made time for his nephew, being a close support the boy could talk to, and an example of how to learn to grow and take on life.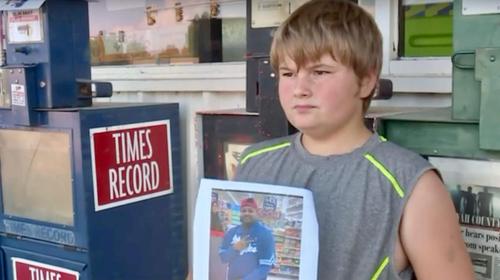 However, the world changed dramatically and suddenly for Daniel. His uncle Brian suffered from a surprise heart attack one day and died. For Daniel it was earth-shattering. Not only was his best friend gone, so was the support system Daniel had grown to depend on for guidance and life direction. The boy was suddenly very alone in the world.
For the family, the loss of Brian was bad enough, but then it was found out that Daniel's uncle had no life insurance policy, a standard tool for help with funeral costs and leaving something for those left behind to depend on for financial assistance in a sudden loss. And funerals aren't cheap. In fact, they typically cost well over $10,000 at least. The most minimal form of a burial was going to hit the family for a hard $5,000. Seeing what was going on, how his family was talking about the cost and not knowing where the funds were going to come from, Daniel decided he was going to find a way to help. It was the least he could do for his uncle's memory.
So, when Daniel went to his grandmother, and told Brenda that he was going to come up with the money for Uncle Brian's funeral, she was perplexed but not that surprised by the boy's commitment. Brenda had raised Daniel from practically the day he was born, so she was well aware of the bond the 10-year-old had with his deceased uncle. Brenda beamed when the boy mentioned his idea, but her confusion was based on exactly how anything could actually be done by him to come up with any substantial money contribution. Daniel already had an answer.
Daniel told his grandmother he was going to sell his toy collection. And that's exactly what Brian set out to do. He set up a stand on the front lawn and started trying to sell. Unfortunately, the venture didn't work out very well at first. Nobody was coming by to see his inventory much less buy anything. But Daniel didn't give up. Instead, he realized what everyone in business realizes if they want to be successful, you go where the market is. And the local Quick Way gas station was in Daniel's mind where people could be found. So, off he went to the nearby gas station with toys in tow to hawk his collection for burial money.
While trying to be successful at any cold-selling is hard for the seasoned pros, Daniel was off to a good start. He at least had made $400 in sales by the time the local news caught up with him and made a story of the whole affair. While it was still a long ways from his $5,000 target, Daniel had already proven to everyone his character as well as making more from his toys than most people make trying an entire garage sale. Hopefully he was able to make a big dent in the funeral cost when all was said and done.
The Champion Taco-Eating Pit Bull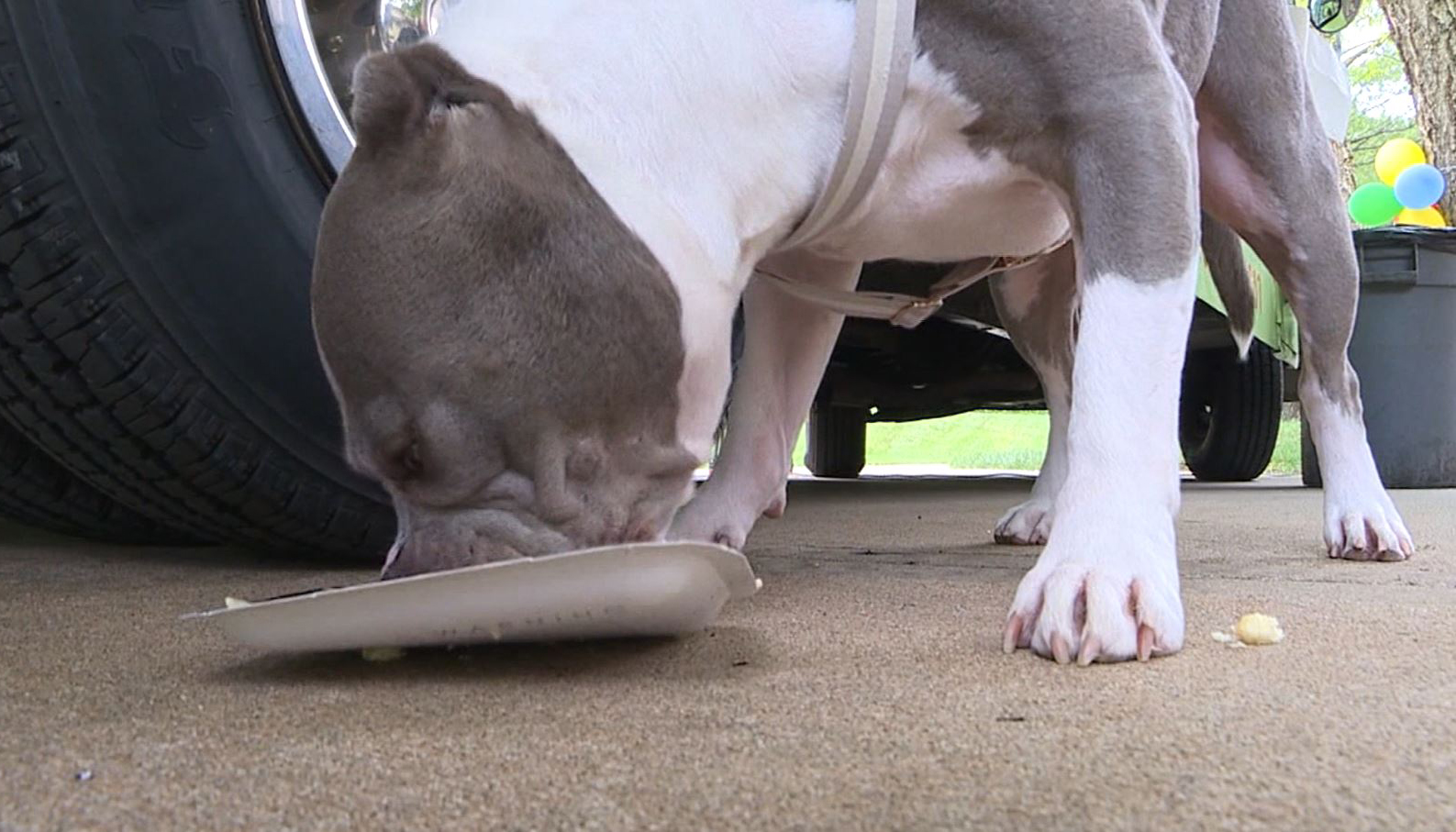 My neighbor Jose had just adopted a special pit bull from the local rescue shelter. It had been the faithful companion for five years of Jose's elderly friend who had passed away a few months earlier. Because pit bulls have a bad rap, nobody wanted the dog, so the shelter planned to put it to sleep. When my neighbor learned that his friend's faithful companion was about to be killed, he immediately adopted the dog. I don't know about cats having nine lives, but that dog definitely got a second life.
That dog went everywhere with Jose. The dog's name was Lucky, but Jose made a point of calling him something like "Lu-key." Jose even got that large pooch service-dog certified, which meant he could take that dog into the supermarkets and even into the county fair.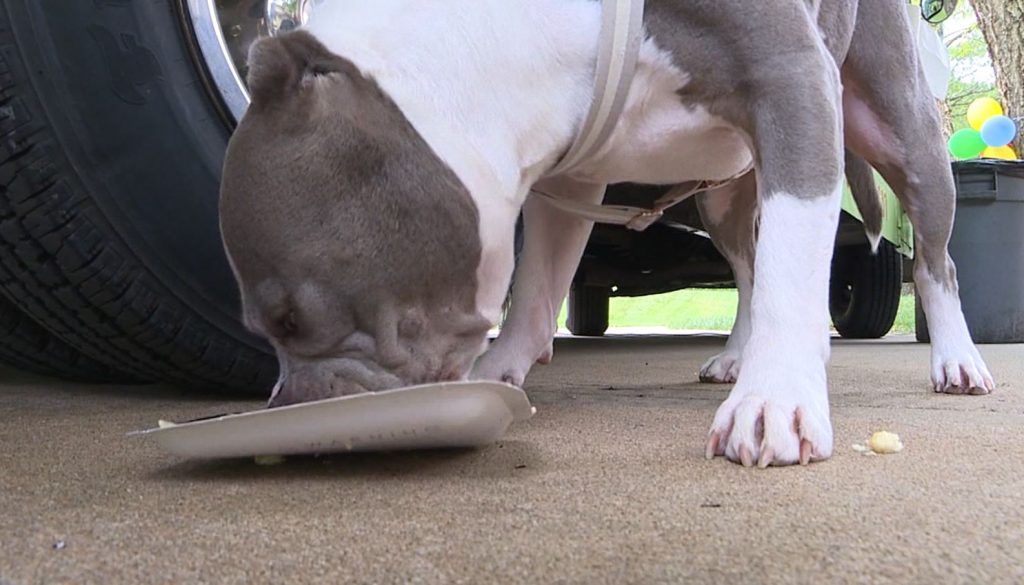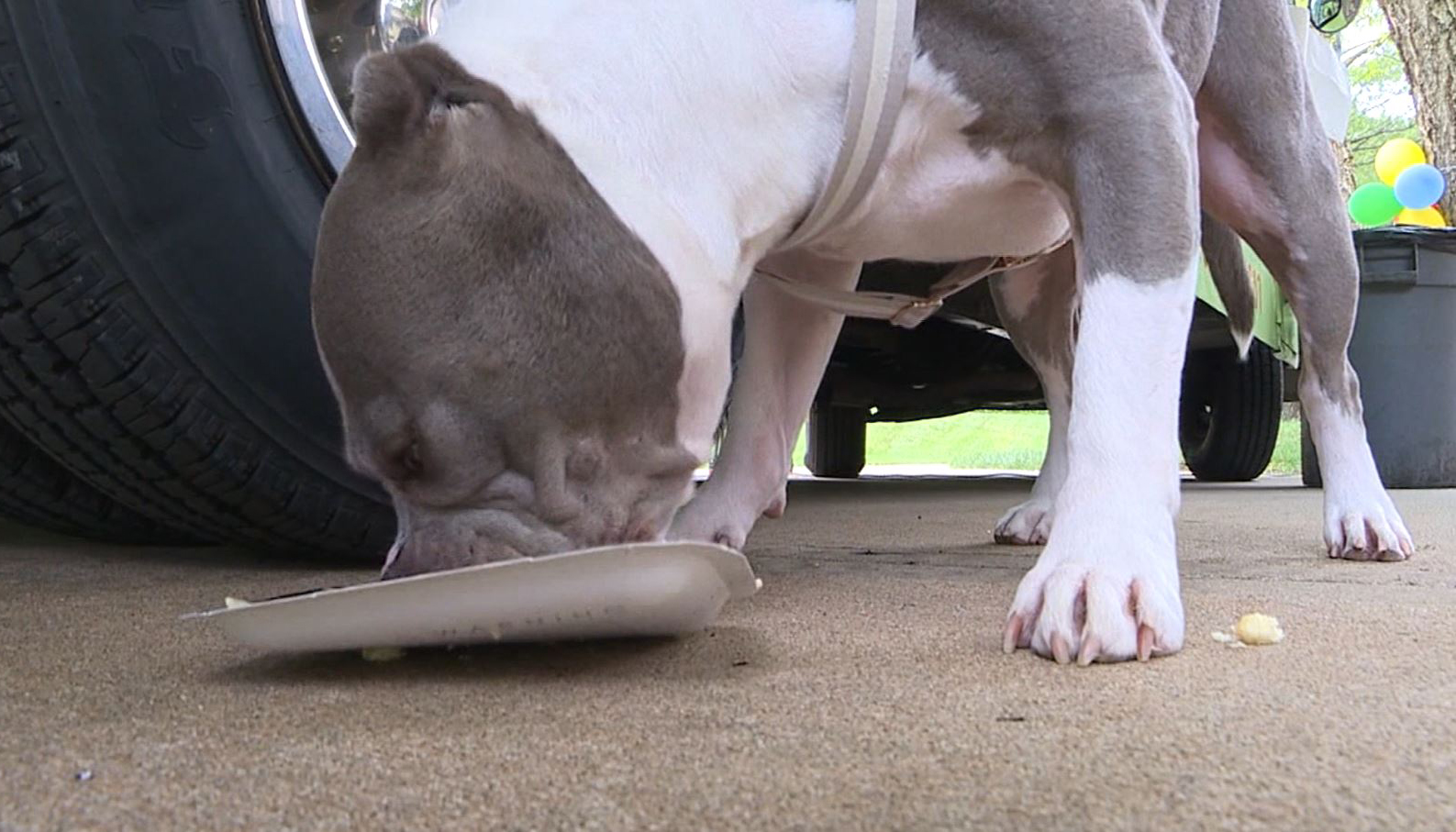 Last July, I was assigned to judge the taco eating contest. A few months later the county fair started. Somehow Jose managed to get Lucky into the fair on my judgment day. According to him, the ticket office at first refused to let Lucky the service dog go in, because of all the other animals there. So Jose was sent to the exhibitor's entrance, where the fair's president was. After the president argued with Jose a bit, he was left at the gate with Lucky while the fair officials argued about what to do. During that time, exhibitors with other dogs, cats, pigs, and birds of all kinds, came into the fair through that same gate. Lucky looked at those other animals but did not budge from Jose's side. Not a sound came from him, though other animals sometimes made a racket. The president noticed that and then decided to let Jose and Lucky conditionally come in; Lucky was in no way to disturb the other animals, children, or people.
A local guy named Walt came to the taco eating contest as a participant, not letting his wife know. We had TV-like tables set up with fifteen Mama Juanita's Taqueria soft-shelled chicken tacos on each one, the best tacos for hundreds of miles. The contestant who at them the fastest won the contest. It happened that Jose and Lucky were the closest to Walt's table.
Well, no sooner had I blown the start whistle than Walt's wife screamed out his name, "Walter Higgins! Get over here!" At that shout, he jumped up and bumped over his table filled with tacos, in front of Lucky. Walt then bolted away from that area as fast as a rooster with its tail feathers aflame. Well, Lucky apparently felt lucky, so he jumped the few feet needed to get at all those tacos on the ground in front of him and started gobbling them down. It wasn't long before all the contest spectators were watching Lucky, some aiming their Instagram-linked iPhone cameras at him. It was only later we discovered that CNN also had a cameraman at that event. Not only did Lucky eat all the tacos, but he was also the first to finish them as well!
Since the top two human taco eating contest champions were state-level champs, it didn't take the local folk much time to declare, over the protest of those two guys, Lucky the 2015 taco eating contest winner. CNN national news and its website showed scenes of Lucky gobbling up the last of the tacos. The fair's Facebook page ended up with the greatest number of views in local history. The social media sensation Lucky would become the "picture boy" for the next state fair.