They Boy Who Became a Salesman for His Uncle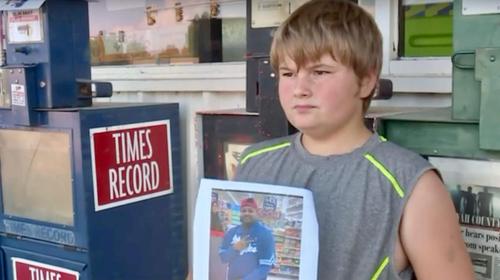 There are family relatives that once in a while make a huge impression a person that lasts a lifetime. They take a special liking to a nephew, niece, cousin or grandchild and form a bond that is just as special as with a parent. That was the case for Daniel Crase and his uncle. As far as Daniel was concerned, his Uncle Brian was just a relative, he was Daniel's best friend. And in Oklahoma, that meant for Daniel Brian was also going to be the boy's role model as well.
Usually relative visits happen around holidays or special events, but for Daniel visits by his Uncle Brian happened on a regular and frequent basis. Brian purposefully made time for his nephew, being a close support the boy could talk to, and an example of how to learn to grow and take on life.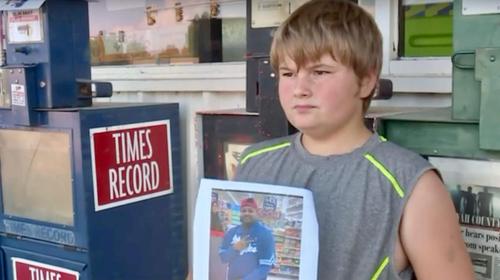 However, the world changed dramatically and suddenly for Daniel. His uncle Brian suffered from a surprise heart attack one day and died. For Daniel it was earth-shattering. Not only was his best friend gone, so was the support system Daniel had grown to depend on for guidance and life direction. The boy was suddenly very alone in the world.
For the family, the loss of Brian was bad enough, but then it was found out that Daniel's uncle had no life insurance policy, a standard tool for help with funeral costs and leaving something for those left behind to depend on for financial assistance in a sudden loss. And funerals aren't cheap. In fact, they typically cost well over $10,000 at least. The most minimal form of a burial was going to hit the family for a hard $5,000. Seeing what was going on, how his family was talking about the cost and not knowing where the funds were going to come from, Daniel decided he was going to find a way to help. It was the least he could do for his uncle's memory.
So, when Daniel went to his grandmother, and told Brenda that he was going to come up with the money for Uncle Brian's funeral, she was perplexed but not that surprised by the boy's commitment. Brenda had raised Daniel from practically the day he was born, so she was well aware of the bond the 10-year-old had with his deceased uncle. Brenda beamed when the boy mentioned his idea, but her confusion was based on exactly how anything could actually be done by him to come up with any substantial money contribution. Daniel already had an answer.
Daniel told his grandmother he was going to sell his toy collection. And that's exactly what Brian set out to do. He set up a stand on the front lawn and started trying to sell. Unfortunately, the venture didn't work out very well at first. Nobody was coming by to see his inventory much less buy anything. But Daniel didn't give up. Instead, he realized what everyone in business realizes if they want to be successful, you go where the market is. And the local Quick Way gas station was in Daniel's mind where people could be found. So, off he went to the nearby gas station with toys in tow to hawk his collection for burial money.
While trying to be successful at any cold-selling is hard for the seasoned pros, Daniel was off to a good start. He at least had made $400 in sales by the time the local news caught up with him and made a story of the whole affair. While it was still a long ways from his $5,000 target, Daniel had already proven to everyone his character as well as making more from his toys than most people make trying an entire garage sale. Hopefully he was able to make a big dent in the funeral cost when all was said and done.
UC-Boulder issues warning for badger sighted on campus, students find the warning hilarious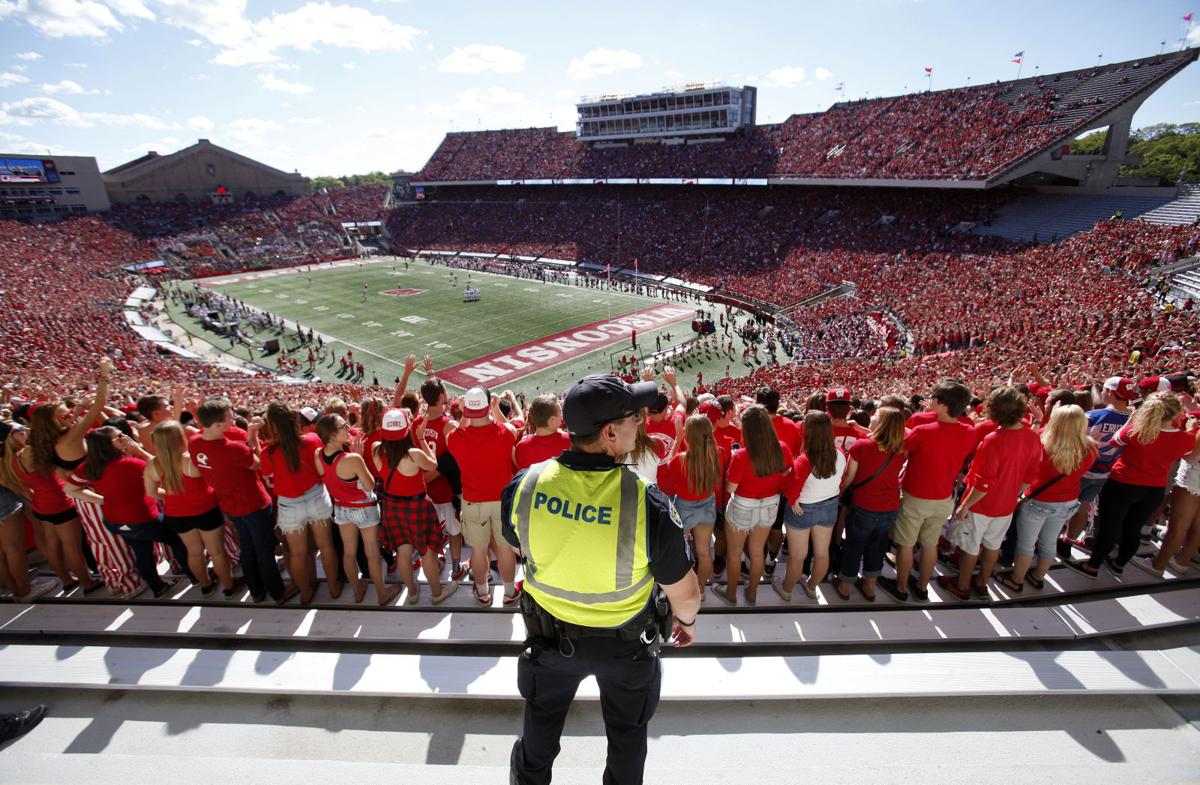 An official warning or statement by your university should be taken seriously and the instructions must be followed. This is true in almost every situation, except if the warning is about a little badger roaming around a university. The University of Colorado, in Boulder, recently sent out a warning to all its students to watch out for a badger sighted on campus. The warning asked the student to stay clear of the badger as it can be extremely dangerous. The students were also asked to contact the authorities through the listed phone number so that authorities can locate and catch the badger.
Understandably, the university issued the warning as it may not be common to have a badger on campus. However, students were not concerned about a badger on campus. Most students found the warning as funny. Some even made fun of the University for issuing such a silly warning. There were a lot of comments on social media and online university forums. The University of Wisconsin, a rival of the University of Colorado, took the opportunity to make fun of what they thought was a ridiculous warning. They replied to the warning by posting: "Badgers are ferocious, can confirm. Will call em' back to Wisconsin".
The University of Colorado got the wildlife state officials involved to safely handle the situation. The animal was last sighted on the stairs along Broadway St, near Henderson Building. The badger was able to evade the authorities, who asked for help from the students to locate the sneaky animal. The officials were not too concerned about not being able to catch the animal. They said that badgers were not dangerous and are usually very elusive creatures. The wildlife officials state that badgers are often group together in Estes Park. They are not predatory animals and would not go after people until and unless they are provoked.
The campus representative was of a different option and though badgers can be dangerous and that was the reason why the university thought it was necessary to warn the students. The university was not concerned about being ridiculed. For them, the safety of the students and staff is of the highest importance. They wanted the wildlife officials to safely catch the animal and release it in its natural habitat, away from the campus.
The campus later clarified that while badgers may not be rare for the state of Colorado, they are usually not spotted on campus. The fact that the badger was not its natural habitat, made the university officials wary of the badger. They believed it could be possible that the badger might react violently when approached by students or staff. The university was glad no one got hurt and the student found it amusing. The university and student are ready to move on from the episode, but he folks at University of Wisconsin might not let them forget it so quickly
The American badger is a small flat-bodied animal, known for being its grumpy attitude. Typically, about 2 feet long and weighs less than 25 lbs. They are adept at digging and have sharp claws. When threatened, they can get violent. Their shovel-like claws, strong jaws, and sharp teeth have all the power needed to rip apart prey. Mice, prairie dogs, and birds are the favorite prey for badgers.
The population of badgers is not under a threat but is declining Agriculture and urban expansion have let to shrinking habitat for badgers. This is probably why more badgers are being spotted in urban locations. According to national geographic, the poisoning and shooting of prairie dogs have also contributed to the decline of badgers.