These Squishy Dog Smiles Are the Best Thing You Will See Today, Probably All Week!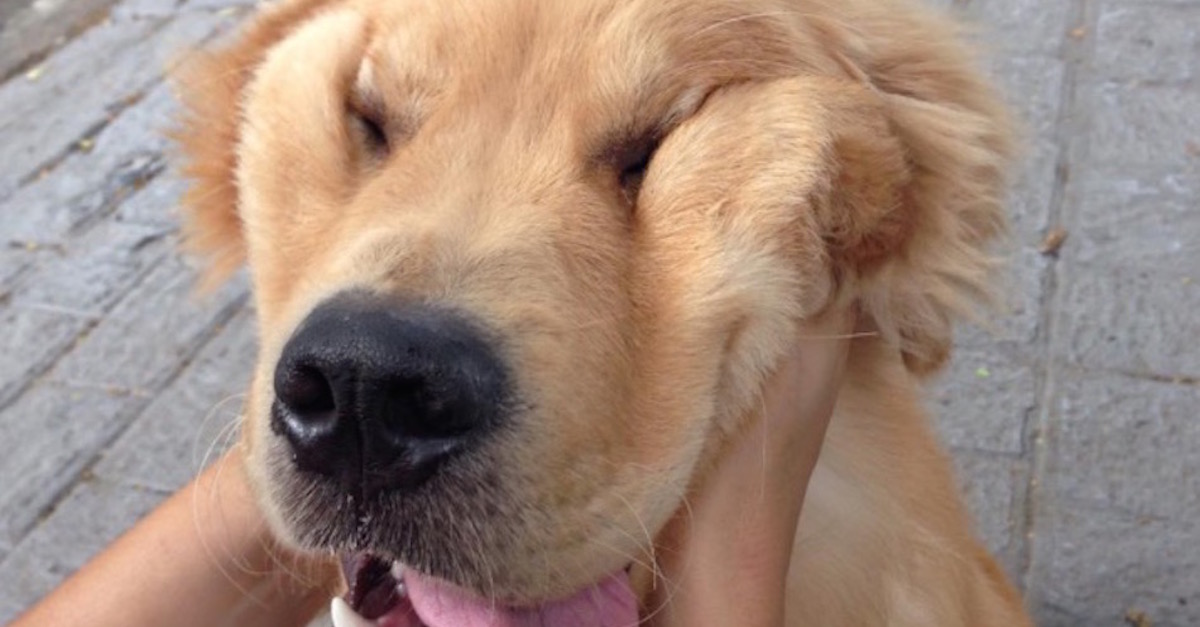 Is there anything more adorable than a happy dog and its smile? This is especially true for dogs with squishy faces!
My hound Luna is happiest when we are going for a walk or playing with the tennis ball in the backyard and she lets me know it with the most adorable smile in the world! Like most dog owners, we all think we have the cutest dog (but I actually do!).
Is there anything cuter in the world than a smiling dog with a rapidly wagging tail that is excited to go for a walk, receive a treat, or simply spend time with you? I grew up with cats, which are also excellent pets, but nothing beats the companionship of a dog. When you walk through the door after a hard day's work and someone in the world is excited to see you – your pup. While cats leave a message and get back to you, dogs call you back immediately with the sincerest amount of love in the world.
Your pup becomes your best friend and you hopefully spend the most time together enjoying beautiful days outside, whether walking or playing, snuggling up on the couch or in bed together, or even watching television all of which bring smushy smiles to both of you.
Different dogs have different reasons for smiling. Some smile when they are receiving treats for being a good boy or girl while others love getting pets or learning new tricks (which inevitably leads to more treats). Some breeds have squishier smiling faces than others, but any type of smile is more than welcome when it comes to pups.
The following pups have such squishy and smiling faces that will make your heart melt and make you want to find the nearest pup to give a huge hug (make sure to ask the owner first!). How can anything on Earth beat the smiling face of a squishy dog? Here is a hint, it cannot!
During these trying times, we all need smiles in our lives and how could you resist these adorable pups? Whether you are a dog lover, enthusiast, or can simply tolerate dogs, the natural human reaction when seeing a delightful, smiling, squish pup is to be overwhelmed by its charm and cuteness! It is almost unnatural to pass on the opportunity for a huge or cheek squish of these enchanting puppers.
You may even be lucky enough to receive a slobbery kiss as a reward!
It takes the most muscles in the body to smile and it is an incredible reward to owners, relatives, and strangers when your dog gives a smile. You feel fulfilled, satisfied, softened, and just plain satisfied when you see an ear-to-ear smile from your dog or another and this should be shared with the world!
Does your dog have a squeezable and smushable cheeks? Please share your deliciously cute photos on Facebook!
Handicapped Puppy Befriends Flightless Pigeon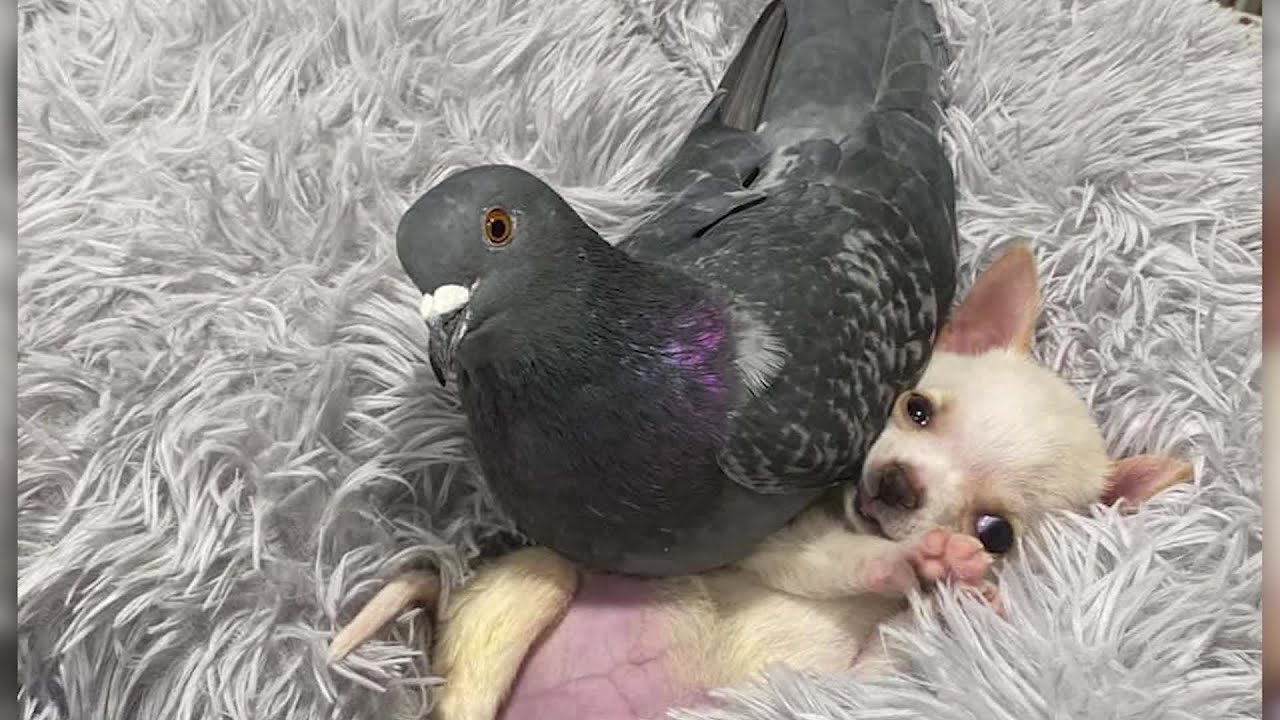 In Rochester, NY, Sue Rogers runs a non-profit called the Mia Foundation. The rescue organization rescues and rehabilitates animals who have birth defects or deformities and tries to find them a loving home. About a year ago, a pigeon was found unable to move in the parking lot of a car dealership. The pigeon was huddled and cowering on the ground. When a local wildlife rescue was called, they said the bird had neurological damage that caused him not to be able to fly. They thought that euthanization would be the best option for him.
Sue was having none of that. She stepped in and took the bird, who she named Herman, under her wing, so to speak. She made space for him in her shelter and kept him close where she could keep an eye on him. He liked to sit on a furry dog pillow and watch her work.
A couple months ago, a tiny Chihuahua was brought to the Mia Foundation. He was an infant, maybe a few months old, when his South Carolina breeders sent him to Sue. He's a teacup sized Chihuahua they named Little Lundy and he was born with spinal cord damage. Sue also determined that he was suffering from swimmers syndrome. Swimmers syndrome is a developmental deformity that causes the front and hind legs to be splayed out. This makes it almost impossible for Little Lundy to walk.
Although swimmers syndrome is thought to be untreatable, according to a few studies and an article in a veterinary journal, it can be treatable. With some physical therapy and at-home treatment, Little Lundy could live a long and happy life, which is exactly what Sue plans for him.
When Little Lundy arrived at the Mia Foundation he decided to get acquainted with his new surroundings and the other animals at the shelter. One particular encounter, created a friendship that has gone viral. Herman and Little Lundy, a puppy and a pigeon, are the unlikeliest of friends, but they have a lot in common. They both have trouble walking, or flying in Hermans case, and they were living in the same place. You could say, they were in the right place at the right time to become instant friends.
In the six weeks they have been together, Herman and Little Lundy have become inseparable. They do everything together, which is a lot of sleeping and snuggling. Mostly, with Herman sitting on top of Little Lundy, which doesn't bother him in the slightest. This friendship was so out of the ordinary that Sue had to document it. The viral sensation of the puppy and pigeon has brought attention to the Mia Foundation that was much needed. The rescue organization runs solely on donations to help cover the costs of taking care of the animals and for needed surgeries. So far, about $6000 was donated because of this unlikely friendship and over 100 adoption inquiries. Hopefully when they are adopted, they are able to stay together.