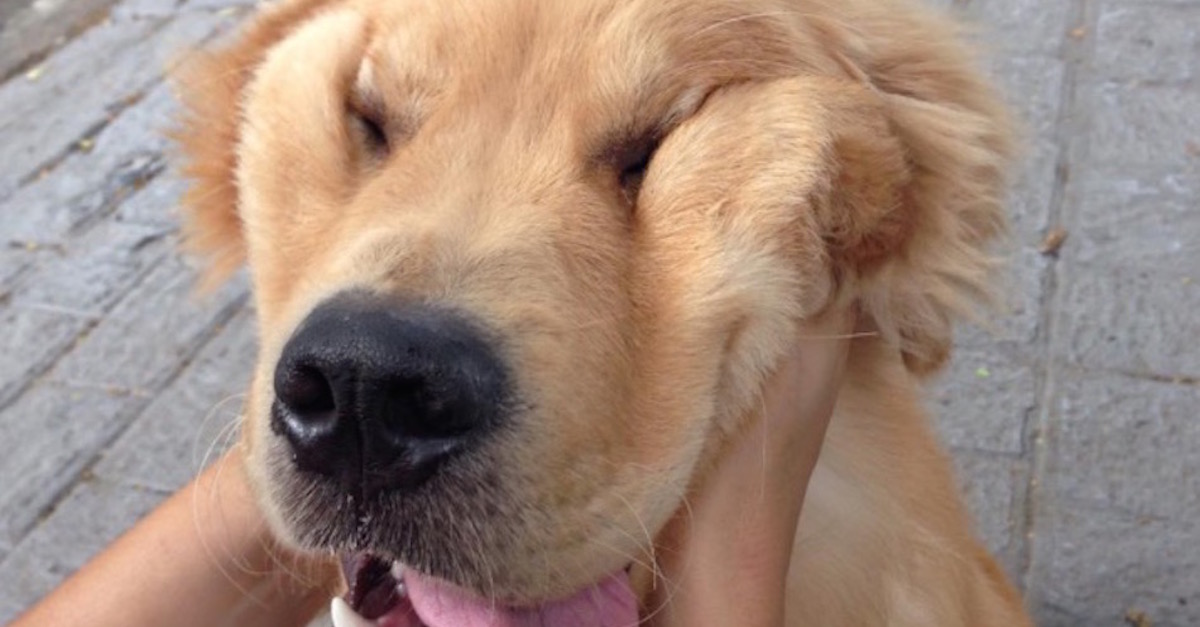 These Squishy Dog Smiles Are the Best Thing You Will See Today, Probably All Week!
Is there anything more adorable than a happy dog and its smile? This is especially true for dogs with squishy faces!
My hound Luna is happiest when we are going for a walk or playing with the tennis ball in the backyard and she lets me know it with the most adorable smile in the world! Like most dog owners, we all think we have the cutest dog (but I actually do!).
Is there anything cuter in the world than a smiling dog with a rapidly wagging tail that is excited to go for a walk, receive a treat, or simply spend time with you? I grew up with cats, which are also excellent pets, but nothing beats the companionship of a dog. When you walk through the door after a hard day's work and someone in the world is excited to see you – your pup. While cats leave a message and get back to you, dogs call you back immediately with the sincerest amount of love in the world.
Your pup becomes your best friend and you hopefully spend the most time together enjoying beautiful days outside, whether walking or playing, snuggling up on the couch or in bed together, or even watching television all of which bring smushy smiles to both of you.
Different dogs have different reasons for smiling. Some smile when they are receiving treats for being a good boy or girl while others love getting pets or learning new tricks (which inevitably leads to more treats). Some breeds have squishier smiling faces than others, but any type of smile is more than welcome when it comes to pups.
The following pups have such squishy and smiling faces that will make your heart melt and make you want to find the nearest pup to give a huge hug (make sure to ask the owner first!). How can anything on Earth beat the smiling face of a squishy dog? Here is a hint, it cannot!
During these trying times, we all need smiles in our lives and how could you resist these adorable pups? Whether you are a dog lover, enthusiast, or can simply tolerate dogs, the natural human reaction when seeing a delightful, smiling, squish pup is to be overwhelmed by its charm and cuteness! It is almost unnatural to pass on the opportunity for a huge or cheek squish of these enchanting puppers.
You may even be lucky enough to receive a slobbery kiss as a reward!
It takes the most muscles in the body to smile and it is an incredible reward to owners, relatives, and strangers when your dog gives a smile. You feel fulfilled, satisfied, softened, and just plain satisfied when you see an ear-to-ear smile from your dog or another and this should be shared with the world!
Does your dog have a squeezable and smushable cheeks? Please share your deliciously cute photos on Facebook!
Love, Laughter, and 75 Years Together: Gene and Virginia Nelson's Remarkable Anniversary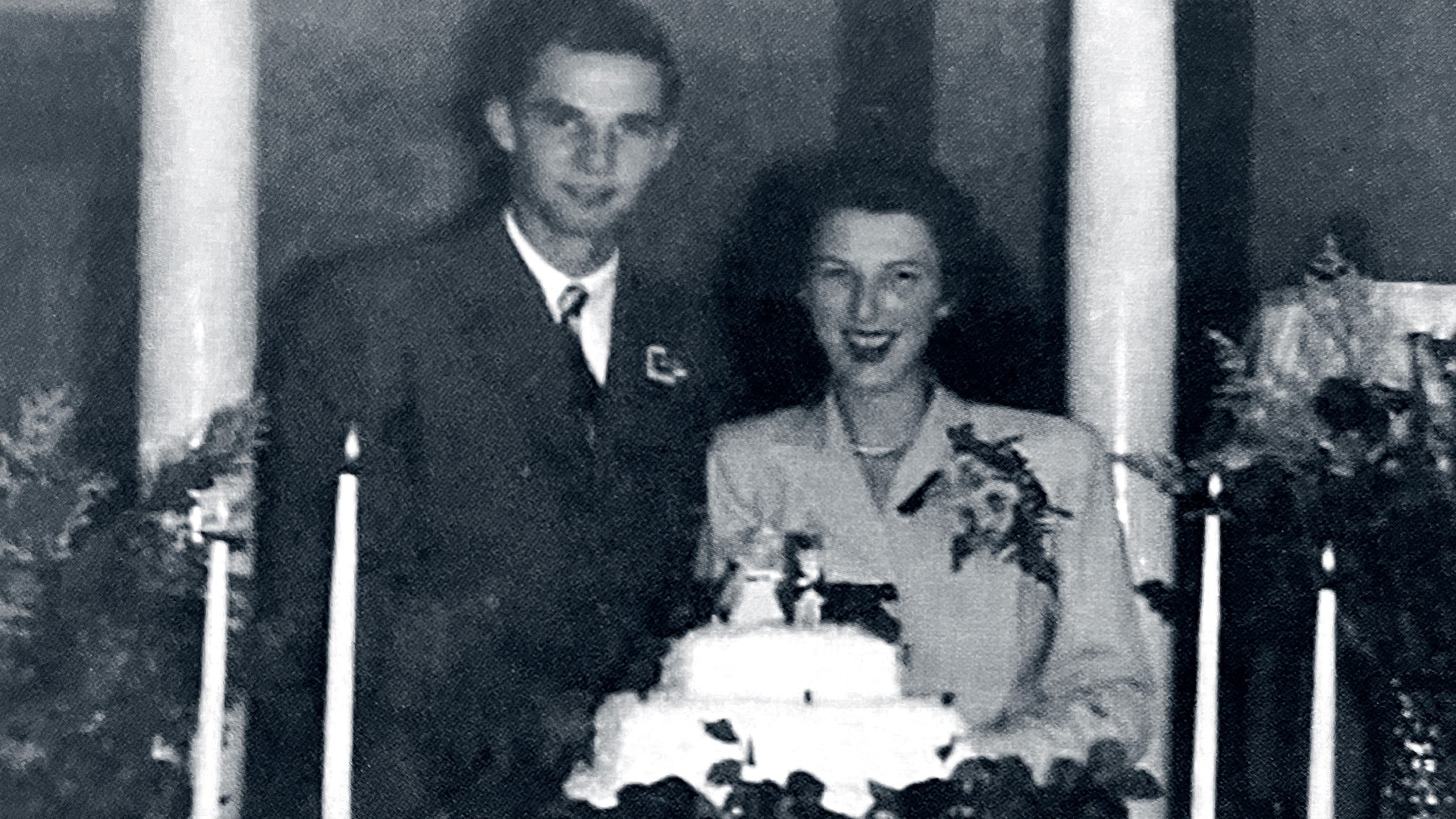 Gene and Virginia Nelson of Canby, Oregon, have a relationship that showcases love's enduring power. The couple recently celebrated an incredible 75 years of marriage, a milestone that very few can claim to have reached. When asked the secret to their lasting love, they attribute it to patience, trust, and a good sense of humor.
Gene, at 95, and Virginia, at 92, have seen a lifetime of changes and challenges, but their love has remained steadfast. When questioned about their enduring bond, Virginia simply replied, "We were just meant to be together!" Gene chimed in, "Have patience through the good times and the bad, try to be honest and faithful."
Their journey began 75 years ago on August 8 when they decided to elope from Brownsville, Oregon, in Linn County. They hopped on a bus to Reno and got married, a move that still brings a giggle to Virginia's lips as she recalls how they outfoxed their parents. At the time, Virginia was just 17, and Gene was 20, with Gene humorously adding, "I was 20 and five months, lacked 2 days, and she was 17 years and 25 days."
According to their grandson, Cody Westphal, their sharp minds are one of the reasons behind their enduring relationship. He said, "Just actively trying to exercise your mind is how it stays sharp."
The couple has three children and seven grandchildren, with the youngest being 29 years old. Gene recalled what made him know that Virginia was the one, saying, "She was a sweet girlfriend, and I hadn't found out any of her faults yet when we were young," which elicited laughter from both of them.
Judy, their daughter, expressed her pride in her parents' long-lasting love. She said, "It takes a lot to make it 75 years and not give up, and they never gave up."
Their sense of humor remains a cornerstone of their relationship, as Judy shared, "They both have a really good sense of humor." Gene and Virginia often engage in friendly banter, and even if they have disagreements during the day, they never go to bed angry.
The couple's thrifty nature is another shared trait. They still have the refrigerator they purchased right after their wedding from Sears Roebucks, and it's still in working condition. Just like their marriage, it has stood the test of time. Gene proudly mentioned, "Never had a service charge, and it's still working! We've always been thrifty."
Their light-hearted arguments, thrifty habits, and enduring love have earned them the nickname "the Bickersons" among family members. Cody noted, "Even if they fight all day, they don't go to bed angry. I think that's why they wake up the next day, and they're still the Bickersons!"
In the twilight of their lives, Gene and Virginia continue to cherish their partnership. As Gene put it, "We're in our waning days. I hope she outlives me because I don't want to outlive her." Their story is a heartwarming reminder that love, patience, and a good sense of humor can make a marriage truly timeless.