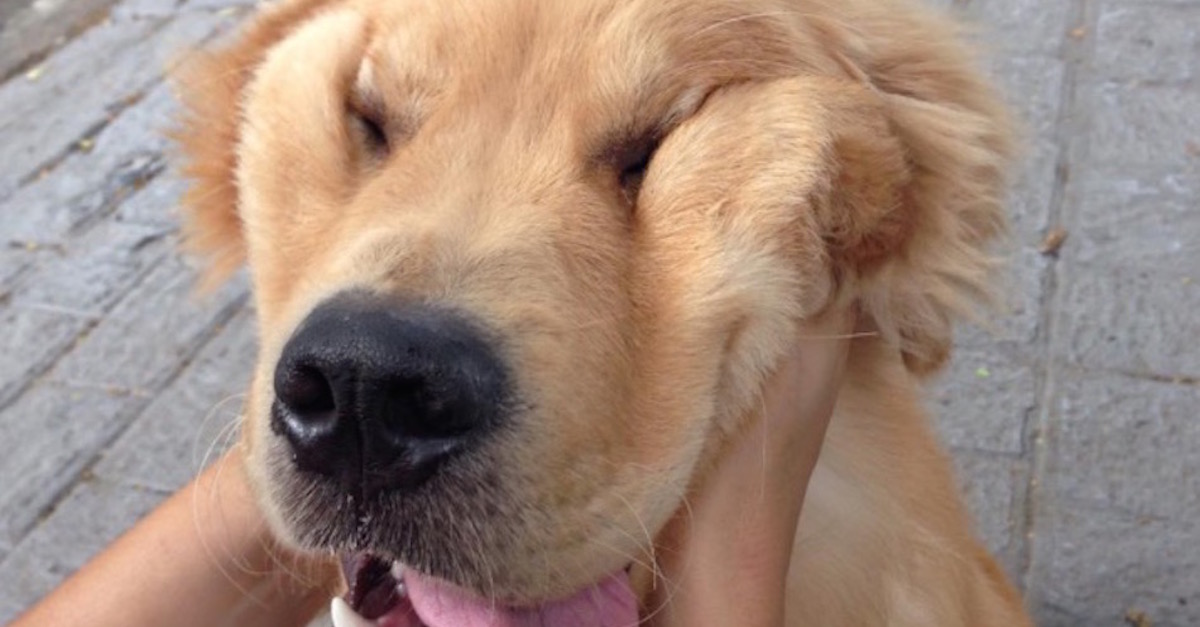 These Squishy Dog Smiles Are the Best Thing You Will See Today, Probably All Week!
Is there anything more adorable than a happy dog and its smile? This is especially true for dogs with squishy faces!
My hound Luna is happiest when we are going for a walk or playing with the tennis ball in the backyard and she lets me know it with the most adorable smile in the world! Like most dog owners, we all think we have the cutest dog (but I actually do!).
Is there anything cuter in the world than a smiling dog with a rapidly wagging tail that is excited to go for a walk, receive a treat, or simply spend time with you? I grew up with cats, which are also excellent pets, but nothing beats the companionship of a dog. When you walk through the door after a hard day's work and someone in the world is excited to see you – your pup. While cats leave a message and get back to you, dogs call you back immediately with the sincerest amount of love in the world.
Your pup becomes your best friend and you hopefully spend the most time together enjoying beautiful days outside, whether walking or playing, snuggling up on the couch or in bed together, or even watching television all of which bring smushy smiles to both of you.
Different dogs have different reasons for smiling. Some smile when they are receiving treats for being a good boy or girl while others love getting pets or learning new tricks (which inevitably leads to more treats). Some breeds have squishier smiling faces than others, but any type of smile is more than welcome when it comes to pups.
The following pups have such squishy and smiling faces that will make your heart melt and make you want to find the nearest pup to give a huge hug (make sure to ask the owner first!). How can anything on Earth beat the smiling face of a squishy dog? Here is a hint, it cannot!
During these trying times, we all need smiles in our lives and how could you resist these adorable pups? Whether you are a dog lover, enthusiast, or can simply tolerate dogs, the natural human reaction when seeing a delightful, smiling, squish pup is to be overwhelmed by its charm and cuteness! It is almost unnatural to pass on the opportunity for a huge or cheek squish of these enchanting puppers.
You may even be lucky enough to receive a slobbery kiss as a reward!
It takes the most muscles in the body to smile and it is an incredible reward to owners, relatives, and strangers when your dog gives a smile. You feel fulfilled, satisfied, softened, and just plain satisfied when you see an ear-to-ear smile from your dog or another and this should be shared with the world!
Does your dog have a squeezable and smushable cheeks? Please share your deliciously cute photos on Facebook!
Dog Trainer and Dog Groomer Get Married Accompanied By Their Best Friends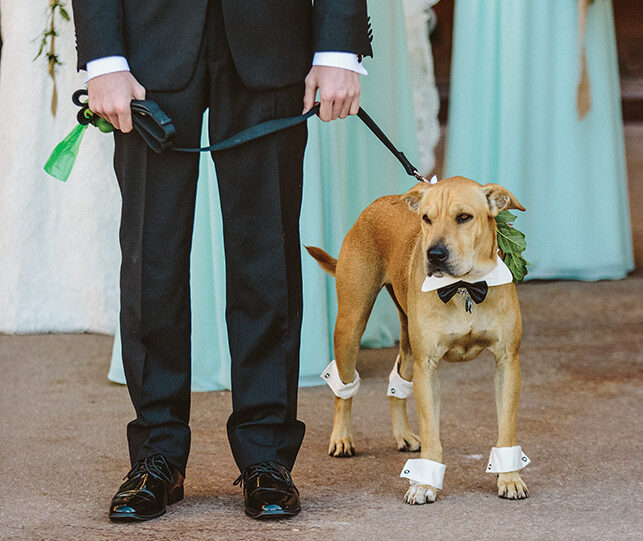 Weddings Are for Sharing With Loved Ones
When people get married, they spend one perfect day with their most loved friends and family. While many people only think about their human friends and family, there are a lot of people who could never imagine starting this important new chapter in their lives without their beloved pets. In fact, many people might have to admit, if they were being honest, that they loved their pets more than some of the relatives who came to the wedding, especially if they felt obligated to invite some relatives they rarely see and barely know.
Some People Already Spend Their Lives With Pets
Anyone who works full-time as a dog trainer or groomer already spends most of their working days with animals. They see dogs all day long, and they make the choice to do so because of many reasons. Working with pets is rewarding on many levels. Especially if you see the same dogs again and again, you form a close bond. Communicating with pets is therapeutic and generally far less stressful than dealing with humans. The people who work with dogs don't get sick of dogs and try to go home to a quiet house; they tend to have larger pet families than average.
A Dog Trainer and a Dog Groomer Tie the Knot
Paul and Annette Anthony are typical in that they work with dogs as a profession, and they have a large pet family. On the day they got married, their family consisted of 2 humans and 9 canines. Both Paul and Annette admitted that their pets were more to them than just fun — their beloved dogs also helped them get through rough times in their lives, including personal tragedies. Annette's German Shepherd Pesci is even an emotional support animal, helping her to deal with severe anxiety and depression. There was no way that their pets were going to be left out of the most important day of their lives going forward.
Canine Best Man
Paul's service dog Finn has earned his retirement. Finn has competed in over 40 events, earning titles and even setting records. He was also there for Paul when Paul developed PTSD after being at the scene of the deadliest plane crash in Pennsylvania's history. Finn was the one who helped with the proposal, giving Annette the ring with a note asking her to marry his dad. It was only fitting that Finn ended up being one of the best men at the wedding too.
A Family Affair
All 9 dogs walked down the aisle and stayed throughout the ceremony. Annette's dog Pesci even came to comfort her during the ceremony when she started to cry from happiness because he wanted to make sure his momma was all right. Whether you want to use your dogs in the ceremony as ring bearers, best men, or flower girls, or if you just want them to be present, it makes sense to have your pets help you celebrate such an important day in your life.