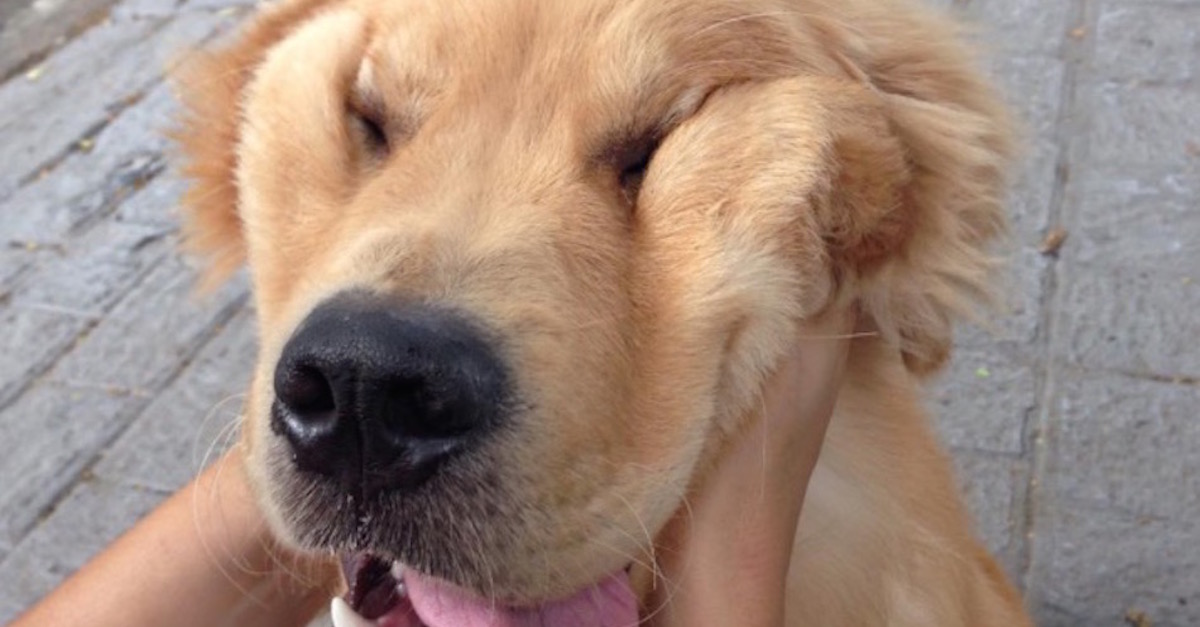 These Squishy Dog Smiles Are the Best Thing You Will See Today, Probably All Week!
Is there anything more adorable than a happy dog and its smile? This is especially true for dogs with squishy faces!
My hound Luna is happiest when we are going for a walk or playing with the tennis ball in the backyard and she lets me know it with the most adorable smile in the world! Like most dog owners, we all think we have the cutest dog (but I actually do!).
Is there anything cuter in the world than a smiling dog with a rapidly wagging tail that is excited to go for a walk, receive a treat, or simply spend time with you? I grew up with cats, which are also excellent pets, but nothing beats the companionship of a dog. When you walk through the door after a hard day's work and someone in the world is excited to see you – your pup. While cats leave a message and get back to you, dogs call you back immediately with the sincerest amount of love in the world.
Your pup becomes your best friend and you hopefully spend the most time together enjoying beautiful days outside, whether walking or playing, snuggling up on the couch or in bed together, or even watching television all of which bring smushy smiles to both of you.
Different dogs have different reasons for smiling. Some smile when they are receiving treats for being a good boy or girl while others love getting pets or learning new tricks (which inevitably leads to more treats). Some breeds have squishier smiling faces than others, but any type of smile is more than welcome when it comes to pups.
The following pups have such squishy and smiling faces that will make your heart melt and make you want to find the nearest pup to give a huge hug (make sure to ask the owner first!). How can anything on Earth beat the smiling face of a squishy dog? Here is a hint, it cannot!
During these trying times, we all need smiles in our lives and how could you resist these adorable pups? Whether you are a dog lover, enthusiast, or can simply tolerate dogs, the natural human reaction when seeing a delightful, smiling, squish pup is to be overwhelmed by its charm and cuteness! It is almost unnatural to pass on the opportunity for a huge or cheek squish of these enchanting puppers.
You may even be lucky enough to receive a slobbery kiss as a reward!
It takes the most muscles in the body to smile and it is an incredible reward to owners, relatives, and strangers when your dog gives a smile. You feel fulfilled, satisfied, softened, and just plain satisfied when you see an ear-to-ear smile from your dog or another and this should be shared with the world!
Does your dog have a squeezable and smushable cheeks? Please share your deliciously cute photos on Facebook!
Lost Dogs and Nuclear Wastelands: The Companions of Chernobyl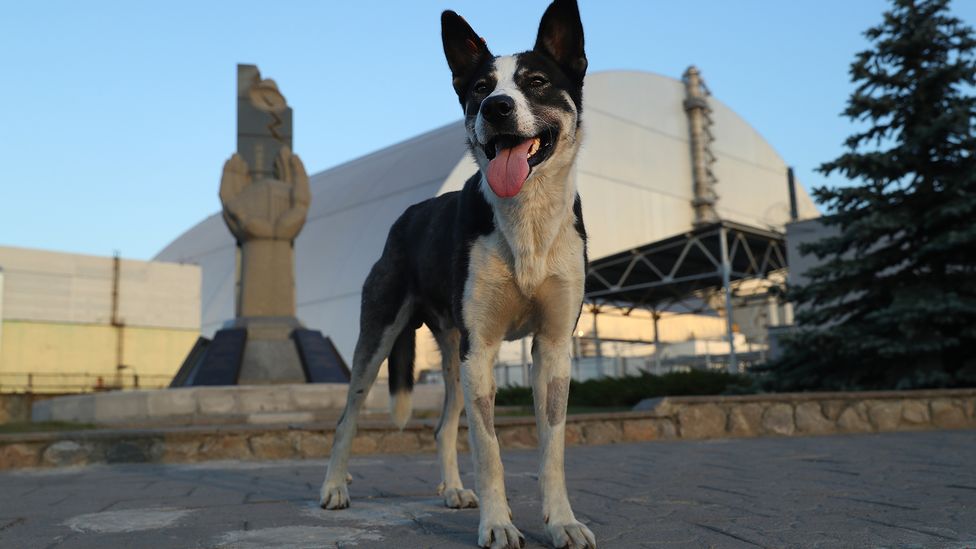 There is a massive swathe of land surrounding the site of the Chernobyl Nuclear Explosion. This area consists of the abandoned cities, villages, and natural areas adjacent to Chernobyl and within sight of its danger.
Enter the Chernobyl Exclusion Zone.
Walking into the closest approximation of a post-apocalyptic setting on earth can be a jarring moment, especially for visitors to the region not really understanding what they are stepping into. For one group of people, the workers and security guards of the Chernobyl Exclusion Zone, this apocalyptic setting would transform into something akin to a home thanks to newfound friends of the furry sort, dogs.
Stray Dogs of Chernobyl and the Guards Who Love Them
Consider your day-to-day operations at the office. No matter what you feel about your day or your duties, you likely aren't surrounded by the remains of a giant nuclear wasteland. Working in the Exclusion Zone surrounding the infamous Chernobyl Nuclear Power Plant is more than just a job, it's a way of life and one that is being studied by the University of Cambridge.
Jonathon Turnbull is a PhD Candidate for the Department of Geography at Cambridge. For his project, he would give disposable cameras to checkpoint guards working throughout the Exclusion Zone, as well as various workers running shops and convenience stores in the area. Turnbull's goal was simple, to allow these people to capture their daily life and to reflect upon it during an interview at a later date.
Turnbull lives in Kyiv where he operates as a geographer, studying human and animal relations emerging from the CEZ. Turnbull's work would lead him to utilize photovoice and photo-elicitation techniques, inviting his subjects to tell their stories while photographs are carefully inserted into the conversation to evoke more information, deeper memories, and stronger feelings.
Meet the Chernobyl Puppies
In the wake of the Chernobyl disaster, an area covering roughly,4200km2 between Ukraine and Belarus has been reclaimed by nature. A wildlife haven according to some researchers, this Exclusion Zone would become a haven for stray dogs known as the Chernobyl Puppies. These domestic animals were largely left behind by soldiers to prevent contamination during the initial event, instead left to their own devices to breed in the wild.
Chernobyl Puppies have an average lifespan of just five years and this is due to a few surprising consequences. First and foremost, hunger and thirst are the leading causes of death for these dogs followed by the harsh and cold winters of Ukraine. Radiation is last on the list. At the time of this writing, Turnbull's study suggests that there are more than 500 dogs throughout the Zone, considered descendants of the dogs left behind on the infamous date in 1986.
While the dogs that can be found around the Power Plant are easy enough to label as strays, the guards of Chernobyl wouldn't dare to call them as such. Turnbull noted that his interviews left him with the impression that the guards felt a sense of 'ownership' over the dogs, including feeling compelled to care for them with food, medicine, and human contact. In return, Turnbull suggests that the dogs provide entertainment, protection, and comfort of their own. One guard said, "We pull out ticks and even buy injections for rabies."
As the guards and puppies of Chernobyl grow more comfortable with one another, they provide a stark counterpoint to the longevity of damage that Chernobyl has caused. While dogs and humans have begun to come together in the area, the land within the Zone will remain uninhabitable for more than 20,000 years.