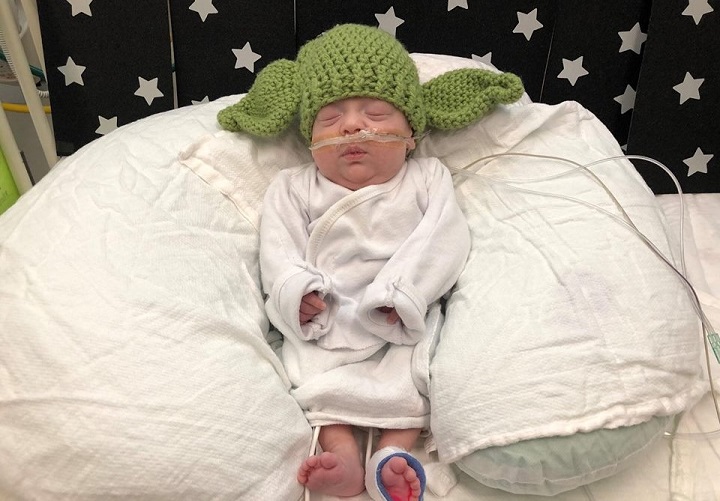 These NICU Halloween Costumes are Absolutely Adorable
Having a baby in the NICU is one of the most terrifying and overwhelming experiences a parent can face. While their baby has the best care imaginable, having a newborn in the NICU really takes a toll on the parents. All they want is to bring their baby home. Those feelings are compounded when the NICU stay occurs over the holidays They often miss out on family celebrations.
This past Halloween, babies were stuck in the NICU and missed out on their first chance to experience the magical spookiness of Halloween. They aren't able to get into a costume and experience their first chance to get candy, even if they aren't able to eat it. Thanks to some of the incredible nurses at Advocate Children's Hospital were determined to make this Halloween different for the babies and their families. They wanted to help the parents enjoy the day even if it wouldn't be a typical Halloween celebration.
One of those people, Paula Glass, who is the NICU Clinical Manager, wanted to make a difference in their lives by bringing some joy for those who weren't able to have their babies home this past October 31. Not only was this touching for the parents, but also adorable for anyone else who got to witness it. Over the years, she has seen the stress NICU parents are under and she wanted to bring some relief to them, if only for a little while. She wanted to make Halloween feel as normal as it could considering their circumstances.
Advocate Children's Hospital is located in Illinois and was rated the best children's hospital for neonatology for 2018-2019. Their staff is truly full of special people. They decided to host a Halloween costume contest. They thought there would be no better way to brighten up the often sad moments for these parents by dressing their babies up in tiny costumes. The nurses designed all the costumes and dressed the babies. After dressing the babies, they snapped some pictures so the parents would always have them as mementos. The parents were thrilled to see the cuteness on overload, but also warmed by the thoughtfulness of the nurses.
The nurses thought of every costume you can imagine from superheroes to Disney costumes. The costumes were meant to allow the children to participate in every day life, which they wouldn't normally be able to do while in the NICU, and also to help lift the spirits of their parents. The pictures were also posted on the Hospital's FaceBook page. There was a Yoda, an octopus from Finding Nemo, and even twin puppies. They truly are adorable.
It's always a wonderful moment when the families are able to forget about the medical challenges their babies are facing. If only for a few moments, the parents can enjoy time with their babies like every other parent on Halloween. Hopefully, this is only the beginning and more NICU nurses will come up with other creative ways for the babies and their families to enjoy the Holidays. There is nothing worse for a parent than to be separated from their baby, but Advocate Children's Hospital is doing its best to bring sunshine to bleak and stressful days.
Love, Laughter, and 75 Years Together: Gene and Virginia Nelson's Remarkable Anniversary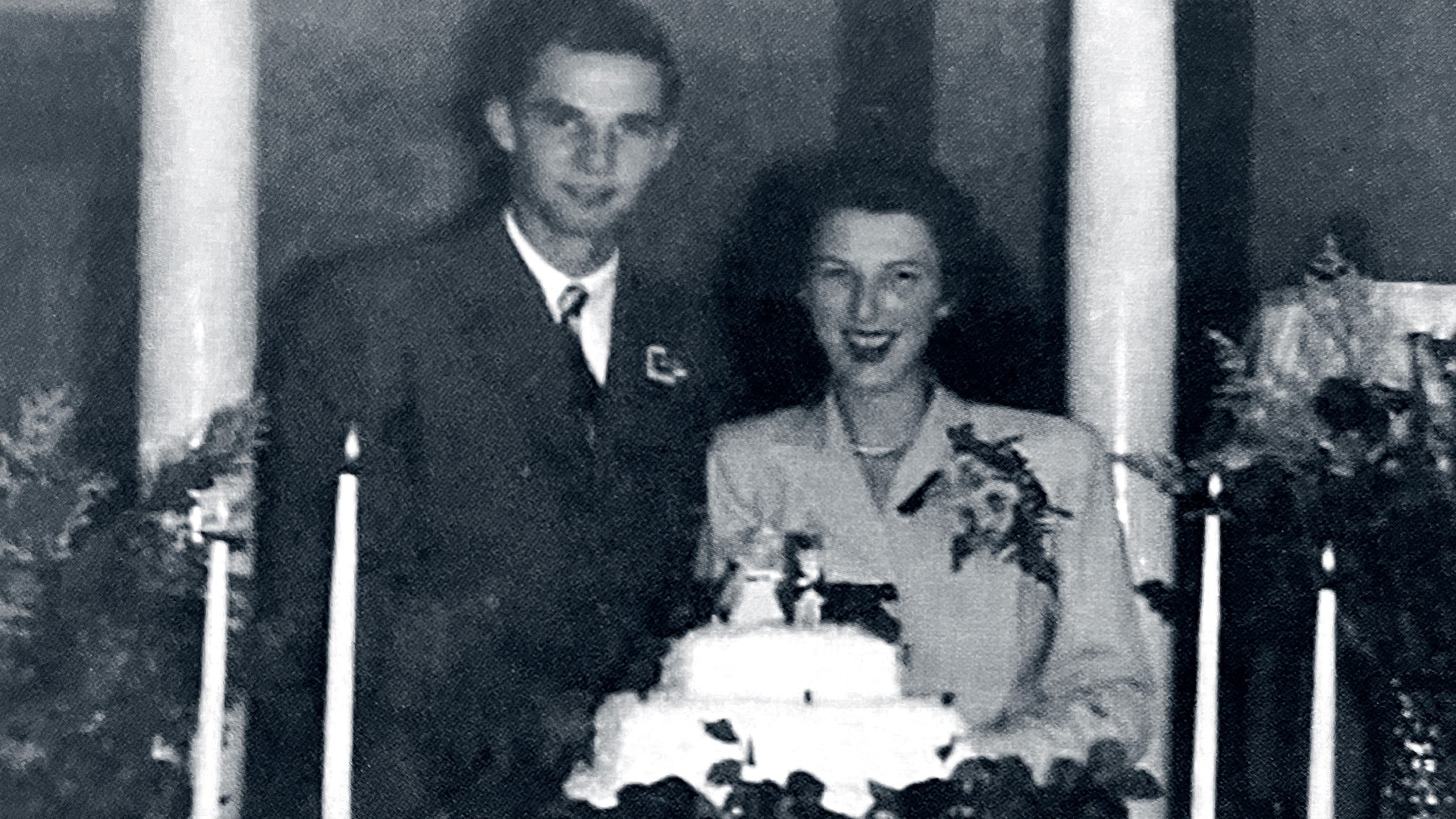 Gene and Virginia Nelson of Canby, Oregon, have a relationship that showcases love's enduring power. The couple recently celebrated an incredible 75 years of marriage, a milestone that very few can claim to have reached. When asked the secret to their lasting love, they attribute it to patience, trust, and a good sense of humor.
Gene, at 95, and Virginia, at 92, have seen a lifetime of changes and challenges, but their love has remained steadfast. When questioned about their enduring bond, Virginia simply replied, "We were just meant to be together!" Gene chimed in, "Have patience through the good times and the bad, try to be honest and faithful."
Their journey began 75 years ago on August 8 when they decided to elope from Brownsville, Oregon, in Linn County. They hopped on a bus to Reno and got married, a move that still brings a giggle to Virginia's lips as she recalls how they outfoxed their parents. At the time, Virginia was just 17, and Gene was 20, with Gene humorously adding, "I was 20 and five months, lacked 2 days, and she was 17 years and 25 days."
According to their grandson, Cody Westphal, their sharp minds are one of the reasons behind their enduring relationship. He said, "Just actively trying to exercise your mind is how it stays sharp."
The couple has three children and seven grandchildren, with the youngest being 29 years old. Gene recalled what made him know that Virginia was the one, saying, "She was a sweet girlfriend, and I hadn't found out any of her faults yet when we were young," which elicited laughter from both of them.
Judy, their daughter, expressed her pride in her parents' long-lasting love. She said, "It takes a lot to make it 75 years and not give up, and they never gave up."
Their sense of humor remains a cornerstone of their relationship, as Judy shared, "They both have a really good sense of humor." Gene and Virginia often engage in friendly banter, and even if they have disagreements during the day, they never go to bed angry.
The couple's thrifty nature is another shared trait. They still have the refrigerator they purchased right after their wedding from Sears Roebucks, and it's still in working condition. Just like their marriage, it has stood the test of time. Gene proudly mentioned, "Never had a service charge, and it's still working! We've always been thrifty."
Their light-hearted arguments, thrifty habits, and enduring love have earned them the nickname "the Bickersons" among family members. Cody noted, "Even if they fight all day, they don't go to bed angry. I think that's why they wake up the next day, and they're still the Bickersons!"
In the twilight of their lives, Gene and Virginia continue to cherish their partnership. As Gene put it, "We're in our waning days. I hope she outlives me because I don't want to outlive her." Their story is a heartwarming reminder that love, patience, and a good sense of humor can make a marriage truly timeless.