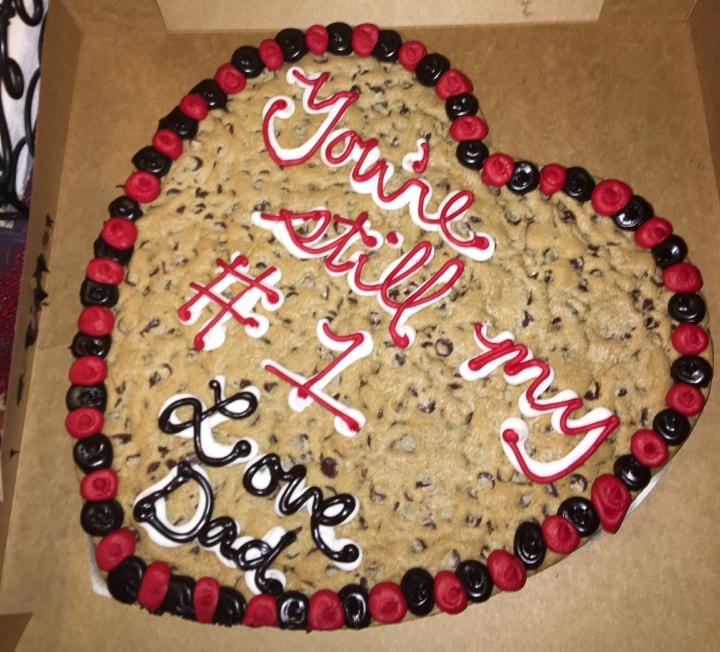 These Have To Be The Most Amazing Parents Ever!
Life can get hard at times and bring us down to our lowest. We all have those days where we feel like the world is suddenly ending or the whole world is literally on our backs. Worse for kids, it could get worse without proper parenting and unending love from the parents to help them stir through the barriers of life. Just like adults, kids have those days they sulk and feel unwanted. And despite their little or basically no experience to handle certain situations, parents are considered their number one support when it comes to overcoming their issues.
Some parents tend to find amicable solutions to help their kids handle the issues properly while others go an extra mile to assure them that they are not alone. Luckily for these kids, their parents went an extra mile to be there for them more than just the ordinary. Bear in mind that one day you'll get to be the outstanding parents that make your kids day much better with these indisputable acts of pure love.
Breakups Suck
Whatever the age you're in, whether 13 or 40, breakups can hurt real bad. Dad's, tell and show your daughters how valuable they are especially when betraying boys don't know it. A young lady, in particular, had her heart broken so bad that on the same day, her dad got her a giant cookie cake with the words "You're Still My #1. Love, Dad." Bravo, dad!
At-Home Blockbuster
Many people were upset that Blockbuster was closing its doors but for those with autism, a routine change can be really devastating. One perfect example is one autistic young man who was so upset the chain was terminating, that his parents attempted to correct the issue by creating a mini-Blockbuster at their home!
It's The Little Impressions
There doesn't have to be a disastrous development in order to make your kids day a little bit brighter. It could be something as easy as a pet pic. Awarded, this pet pic is gold. Eve's parents were at a motorcycle gathering when they came across the cutest biker chihuahua in a puppy carrier! Safe to say, it made her day colorful.
Gifs Of Encouragement
You ever get that feeling like you might disappoint your parents? I know that thought itself sucks. It's tough when you feel like you might not make your parents so proud, but it's essential for your parental units to assert to you that they love you despite any challenge you face or not in your best. In a particular scene, a son texted his mother that he didn't do too well at school, but this exceptional mother ascertained that there are worse things in life than a test in class and even sent him a photo to revive his day and show him babies are adorable!
A Parent's Love Is Unconditional
They say a parent's love surpasses every other love. One instance is a father who overheard his son's phone conversation about coming out. This amazing dad wrote a modest yet touching letter letting him know he had nothing to fear and he loved him a he is!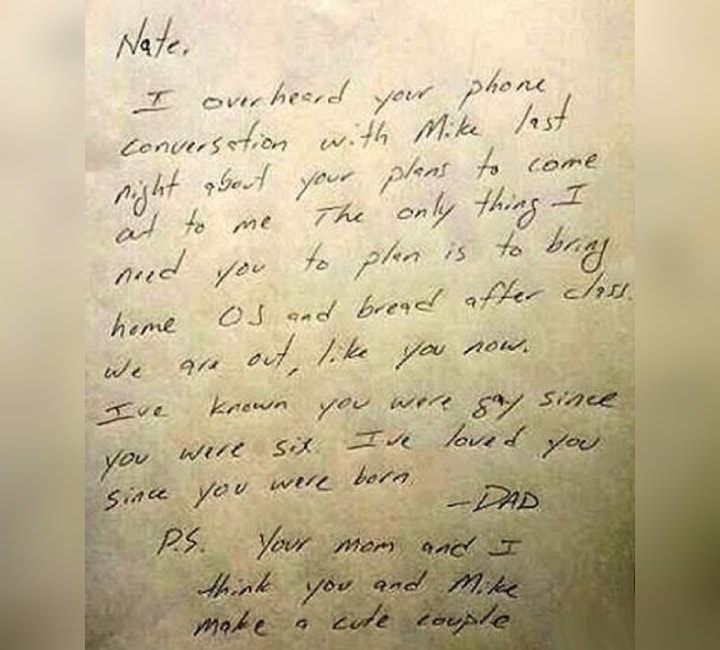 Bobcat Visits Homeowner, Brings Her Five Excited Kittens!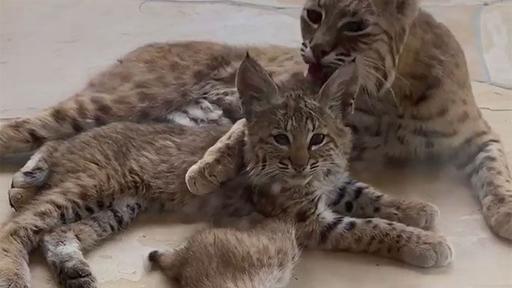 Would you consider yourself a cat person? Do you find yourself drawn to petting or cuddling with just about anything furry? If so, this story might be right up your alley! Earlier this year, a homeowner in the Midwest opened her front porch to find a massive female bobcat on her deck. As bobcats are the most populous wildcat in all of North America, this in and of itself wasn't a shock or a revelation. What came next, however, was as exciting as anything you could hope to find on your porch in the morning.
Before we dive into this exciting story, let's peel back our understanding of wildcats and bobcats. Bobcats are roughly double the size of a traditional house cat and many times more dangerous than their domesticated counterparts. Female bobcats tend to be smaller than their male counterparts, though both genders hover around three feet in length and roughly 20 to 30 pounds in weight. These polygamous animals mate during the winter and will give birth to up to six kittens in roughly two months. From there, the kittens will continue to nurse for an additional two months before eventually leaving home behind after a year.
During their youth, bobcat kittens are blind and as such will stay really close to their parents. After about eight weeks, bobcat kittens are significantly larger and more active. When this mama Bobcat came back to visit the homeowner in question, she brought along her entire litter! If you are a cat person, having a litter of bobcat kittens on your deck has to be a dream come true. Thankfully, the owner of the home went overboard on capturing photographs and we couldn't be happier if we wanted to. Just look at these small beans!
While wildcats aren't exactly rare or reclusive creatures, it is pretty unusual for people to get this close to wild animals. Thanks to the glass screen between the door and the deck, the owner of the home was able to get the kind of pictures that we can only dream of. The homeowner, one Kathy Maniscalco, considered herself as lucky as anyone when the mama Bobcat chose her porch to settle in on. As Kathy watched the kittens, she realized that there were five of them with the young Bobcat — this meant that the mother had nearly a full litter!
Bobcats are crepuscular animals that live relatively solitary lives when they are not mating or raising kittens. Living upwards of 12 to 13 years, bobcats are natural prey to wolves and cougars with bobcat kittens preyed upon by both owls and coyotes. Bobcats don't really have a history of attacking humans because they are fickle and easy to scare. If a bobcat does seem willing to attack a human, it means that they have rabies or are potentially near their kittens. In either situation, creating space is the safest course of action.
How would you react if you found a litter of bobcat kittens on your deck?