These Have To Be The Most Amazing Parents Ever!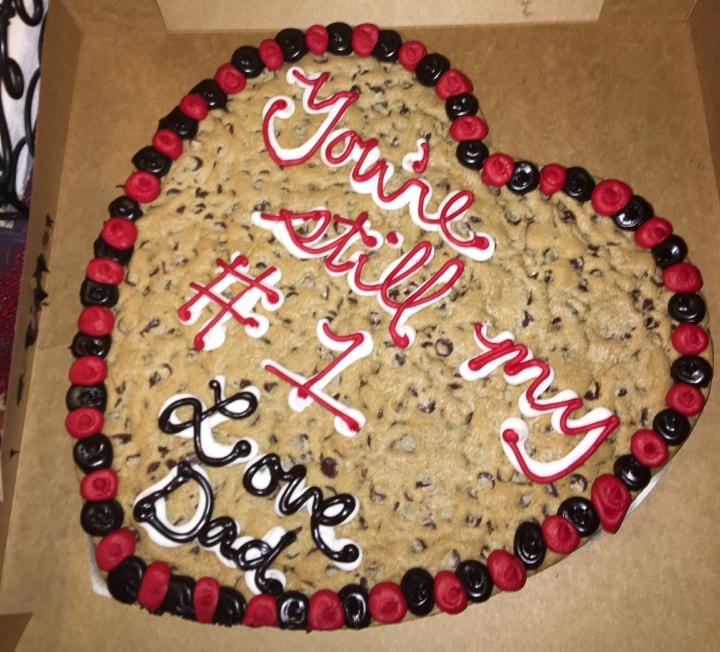 Life can get hard at times and bring us down to our lowest. We all have those days where we feel like the world is suddenly ending or the whole world is literally on our backs. Worse for kids, it could get worse without proper parenting and unending love from the parents to help them stir through the barriers of life. Just like adults, kids have those days they sulk and feel unwanted. And despite their little or basically no experience to handle certain situations, parents are considered their number one support when it comes to overcoming their issues.
Some parents tend to find amicable solutions to help their kids handle the issues properly while others go an extra mile to assure them that they are not alone. Luckily for these kids, their parents went an extra mile to be there for them more than just the ordinary. Bear in mind that one day you'll get to be the outstanding parents that make your kids day much better with these indisputable acts of pure love.
Breakups Suck
Whatever the age you're in, whether 13 or 40, breakups can hurt real bad. Dad's, tell and show your daughters how valuable they are especially when betraying boys don't know it. A young lady, in particular, had her heart broken so bad that on the same day, her dad got her a giant cookie cake with the words "You're Still My #1. Love, Dad." Bravo, dad!
At-Home Blockbuster
Many people were upset that Blockbuster was closing its doors but for those with autism, a routine change can be really devastating. One perfect example is one autistic young man who was so upset the chain was terminating, that his parents attempted to correct the issue by creating a mini-Blockbuster at their home!
It's The Little Impressions
There doesn't have to be a disastrous development in order to make your kids day a little bit brighter. It could be something as easy as a pet pic. Awarded, this pet pic is gold. Eve's parents were at a motorcycle gathering when they came across the cutest biker chihuahua in a puppy carrier! Safe to say, it made her day colorful.
Gifs Of Encouragement
You ever get that feeling like you might disappoint your parents? I know that thought itself sucks. It's tough when you feel like you might not make your parents so proud, but it's essential for your parental units to assert to you that they love you despite any challenge you face or not in your best. In a particular scene, a son texted his mother that he didn't do too well at school, but this exceptional mother ascertained that there are worse things in life than a test in class and even sent him a photo to revive his day and show him babies are adorable!
A Parent's Love Is Unconditional
They say a parent's love surpasses every other love. One instance is a father who overheard his son's phone conversation about coming out. This amazing dad wrote a modest yet touching letter letting him know he had nothing to fear and he loved him a he is!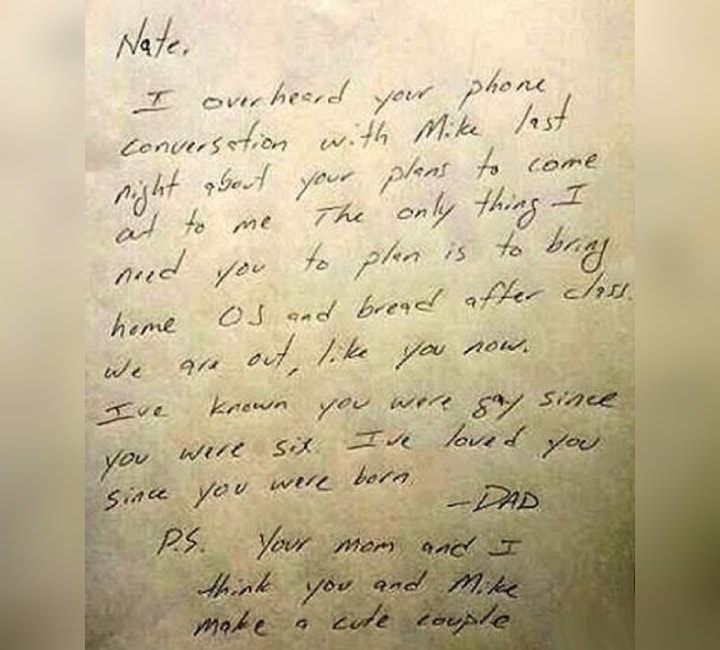 Dirt Biking Couple Reunites Stray Dog With His Family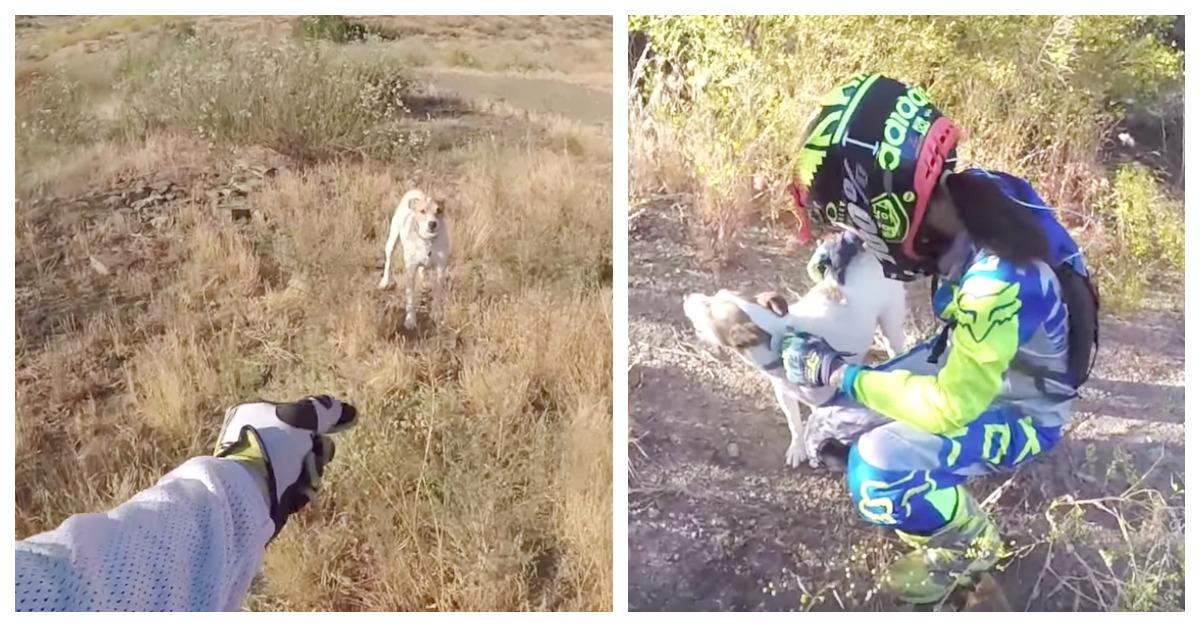 Southern California is a hotbed for people watching, But it is also a place where escaped dogs roam freely. One was reunited with his family thanks to the efforts of a couple out for a dirt bike ride. Gina and Dan were minding their own business, enjoying the Southern California weather. They took a video of their encounter with a dog that was out to have his own adventure.
When Gina and Dan first spotted the dog, they tried to approach him gently. Riding their dirt bikes, they began to trail behind the dog. Just as Dana was approaching him to grab him, he began to bark and promptly took off ahead of them. This didn't deter the couple, and they continued to trail him. When they eventually caught him, Dana read his dog tags to determine who his owner was.
Finding his name and a phone number on his tags, she promptly called it and left a voicemail message for the recipient. In the meantime, they took a seatbelt from their dirt bike and repurposed it to be a leash so that he couldn't run away from them again. They also gave Max some of their bottled water so the dog could keep cool and stay hydrated. The dog was so thirsty he drank the entire bottle, much to Gina's utter delight.
Gina and Dan looked after Max until his owner contacted them. Arrangements were then made for Max's owner to get him back. In the meantime, Max had made friends with Gina and Dan. Max liked them so much he promptly made the leap from the ground to the back of Gina's truck. Max is one dog with a strong intuition of his own, and that intuition told him when his owner was approaching Gina's truck to take Max back home.
This story illustrates how easy it is for people to bond with their dogs. It also shows that considerate people like Gina and Dan look out for others. With dogs getting away from their owners virtually every day, people are encouraged by stories such as this one. Anyone who has ever lost a dog knows how important it is to look out for others. Many stray dogs have been reunited with their owners due to the kindness of strangers. That kindness is something that dogs bring to the world, as dogs bring people together as nothing else can.
Max's story is an inspiring one with a happy ending. Seeing a lost dog reunited with his or her owner is something that everyone can appreciate. It tugs at the heartstrings of those who understand how important pets are to people. As members of the family, pets deserve to be looked after as much as anyone else does. People like Dan and Gina are invaluable in helping others reunite with the pets they love so much.