These Have To Be The Most Amazing Parents Ever!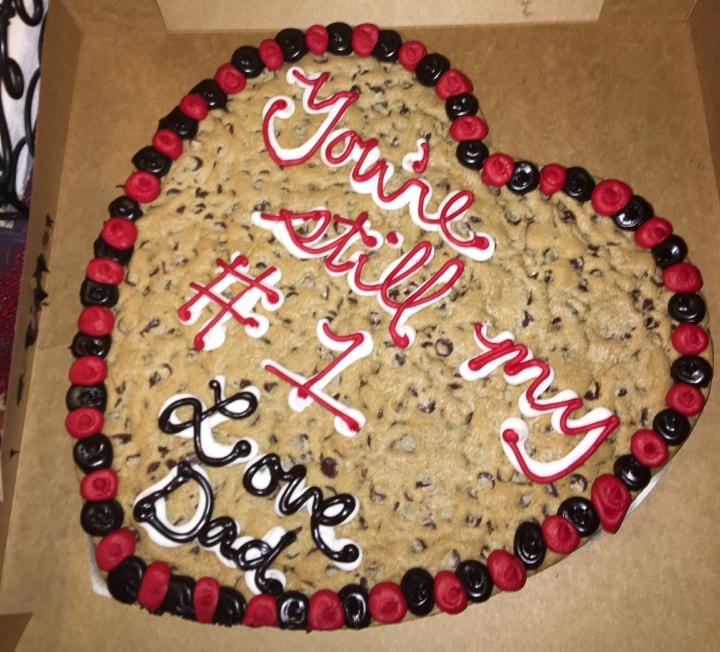 Life can get hard at times and bring us down to our lowest. We all have those days where we feel like the world is suddenly ending or the whole world is literally on our backs. Worse for kids, it could get worse without proper parenting and unending love from the parents to help them stir through the barriers of life. Just like adults, kids have those days they sulk and feel unwanted. And despite their little or basically no experience to handle certain situations, parents are considered their number one support when it comes to overcoming their issues.
Some parents tend to find amicable solutions to help their kids handle the issues properly while others go an extra mile to assure them that they are not alone. Luckily for these kids, their parents went an extra mile to be there for them more than just the ordinary. Bear in mind that one day you'll get to be the outstanding parents that make your kids day much better with these indisputable acts of pure love.
Breakups Suck
Whatever the age you're in, whether 13 or 40, breakups can hurt real bad. Dad's, tell and show your daughters how valuable they are especially when betraying boys don't know it. A young lady, in particular, had her heart broken so bad that on the same day, her dad got her a giant cookie cake with the words "You're Still My #1. Love, Dad." Bravo, dad!
At-Home Blockbuster
Many people were upset that Blockbuster was closing its doors but for those with autism, a routine change can be really devastating. One perfect example is one autistic young man who was so upset the chain was terminating, that his parents attempted to correct the issue by creating a mini-Blockbuster at their home!
It's The Little Impressions
There doesn't have to be a disastrous development in order to make your kids day a little bit brighter. It could be something as easy as a pet pic. Awarded, this pet pic is gold. Eve's parents were at a motorcycle gathering when they came across the cutest biker chihuahua in a puppy carrier! Safe to say, it made her day colorful.
Gifs Of Encouragement
You ever get that feeling like you might disappoint your parents? I know that thought itself sucks. It's tough when you feel like you might not make your parents so proud, but it's essential for your parental units to assert to you that they love you despite any challenge you face or not in your best. In a particular scene, a son texted his mother that he didn't do too well at school, but this exceptional mother ascertained that there are worse things in life than a test in class and even sent him a photo to revive his day and show him babies are adorable!
A Parent's Love Is Unconditional
They say a parent's love surpasses every other love. One instance is a father who overheard his son's phone conversation about coming out. This amazing dad wrote a modest yet touching letter letting him know he had nothing to fear and he loved him a he is!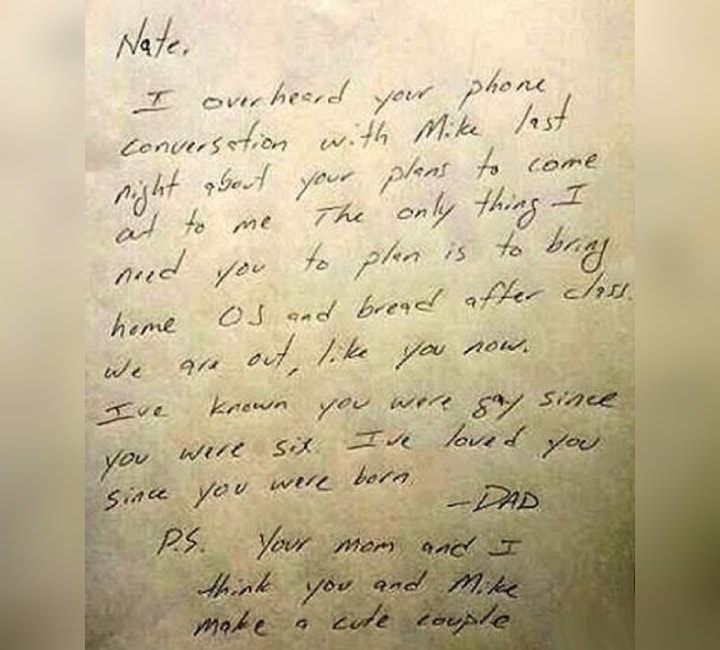 These Hermit Crabs Will Blow Your Mind With Stunning Natural Ritual.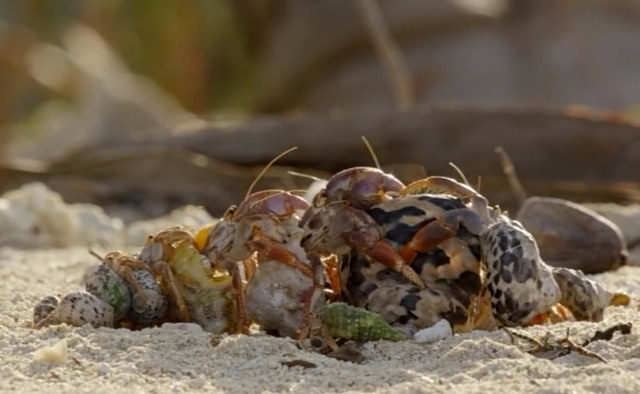 If you are like most people then you are likely fascinated with the ocean and all the creatures inside it. While we can talk forever about massive whales, scuttling squids, and scary sharks, we'd rather highlight a cute little crustacean known as the hermit crab. Now, you've likely heard of the hermit crab and, perhaps, you even know what it looks like. As a member of the superfamily known as the Paguroidea, hermit crabs manage to stand out all on their own. In fact, after learning about this natural ritual that hermit crabs complete, you might even want one of your own!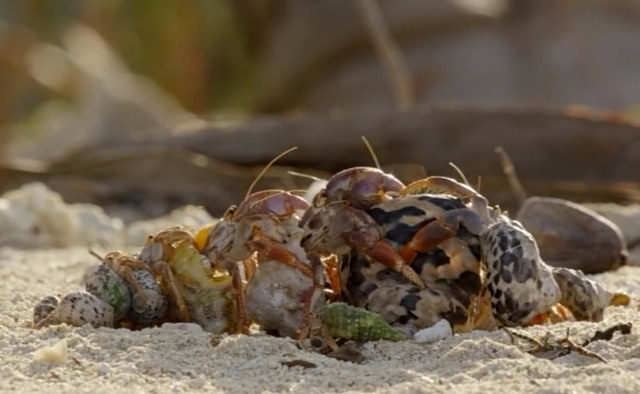 In a post shared on Facebook by a user named Melody Flowers, it was revealed that hermit crabs are always looking for bigger shells to live in. While you probably knew this already, what you didn't realize about this ritual is far more fascinating. According to the post, which has since been backed up by other scientific journals, hermit crabs like to line up next to shells that happen to be too big for them. Hermit crabs can wait for up to eight hours for another crab to come along and try the shell out. Why do these crabs wait next to shells that are too large for them? As it turns out, the first hermit crab is simply waiting for the second crab in line to discard its shell.
So we outlined a natural ritual that hermit crabs undertake when finding a new home. Why is this so fascinating? While you may have summoned up an image of two hermit crabs swapping shells, that isn't entirely accurate. As the second crab lines up behind the shell, more will come to follow. Before long, observers would be able to watch as dozens of hermit crabs all trade shells with one another to ensure that everyone has a comfortable home to live in. The smallest shell of the bunch gets left behind while the shell that started the queue will go to the largest hermit crab of the lot. That's pretty amazing, isn't it? The coordination and cooperation that these hermit crabs have to deploy is nothing short of impressive. If only humans could get along so well when it comes to making to sure everyone is comfortable and safe within their home.
Even though hermit crabs will work together in order to find homes, they are still a competitive species. Gastropod shells can become a limited resource due to a variety of natural and unnatural factors, such as climate change and pollution. When hermit crabs are of a similar size, they are more competitive and violent with one another. When hermit crabs vary dramatically in size, there are more resources available for every member of the group. Hermit crabs are a fascinating sort of creature because they can come in varying sizes with a lifespan ranging between 12 and 70 years. The next time that you see a hermit crab, make sure it has the perfect shell to call home. Maybe it will remember you a couple of decades later!