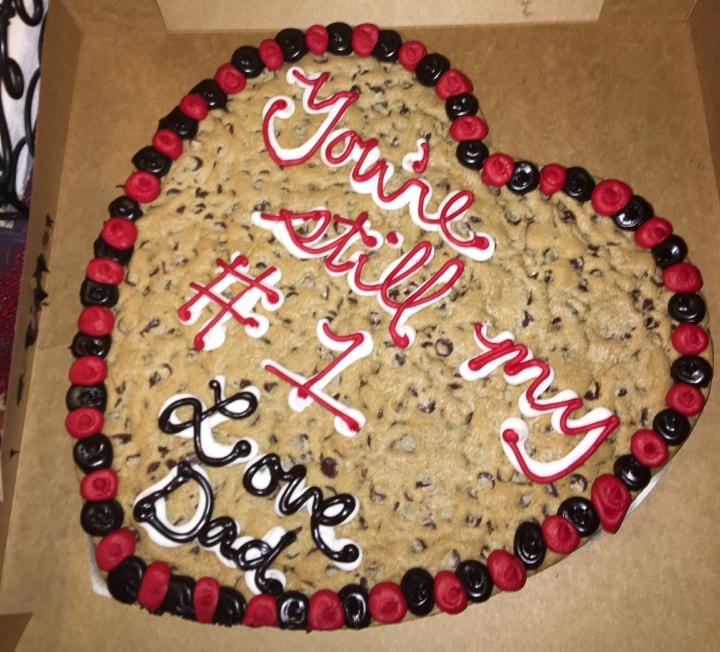 These Have To Be The Most Amazing Parents Ever!
Life can get hard at times and bring us down to our lowest. We all have those days where we feel like the world is suddenly ending or the whole world is literally on our backs. Worse for kids, it could get worse without proper parenting and unending love from the parents to help them stir through the barriers of life. Just like adults, kids have those days they sulk and feel unwanted. And despite their little or basically no experience to handle certain situations, parents are considered their number one support when it comes to overcoming their issues.
Some parents tend to find amicable solutions to help their kids handle the issues properly while others go an extra mile to assure them that they are not alone. Luckily for these kids, their parents went an extra mile to be there for them more than just the ordinary. Bear in mind that one day you'll get to be the outstanding parents that make your kids day much better with these indisputable acts of pure love.
Breakups Suck
Whatever the age you're in, whether 13 or 40, breakups can hurt real bad. Dad's, tell and show your daughters how valuable they are especially when betraying boys don't know it. A young lady, in particular, had her heart broken so bad that on the same day, her dad got her a giant cookie cake with the words "You're Still My #1. Love, Dad." Bravo, dad!
At-Home Blockbuster
Many people were upset that Blockbuster was closing its doors but for those with autism, a routine change can be really devastating. One perfect example is one autistic young man who was so upset the chain was terminating, that his parents attempted to correct the issue by creating a mini-Blockbuster at their home!
It's The Little Impressions
There doesn't have to be a disastrous development in order to make your kids day a little bit brighter. It could be something as easy as a pet pic. Awarded, this pet pic is gold. Eve's parents were at a motorcycle gathering when they came across the cutest biker chihuahua in a puppy carrier! Safe to say, it made her day colorful.
Gifs Of Encouragement
You ever get that feeling like you might disappoint your parents? I know that thought itself sucks. It's tough when you feel like you might not make your parents so proud, but it's essential for your parental units to assert to you that they love you despite any challenge you face or not in your best. In a particular scene, a son texted his mother that he didn't do too well at school, but this exceptional mother ascertained that there are worse things in life than a test in class and even sent him a photo to revive his day and show him babies are adorable!
A Parent's Love Is Unconditional
They say a parent's love surpasses every other love. One instance is a father who overheard his son's phone conversation about coming out. This amazing dad wrote a modest yet touching letter letting him know he had nothing to fear and he loved him a he is!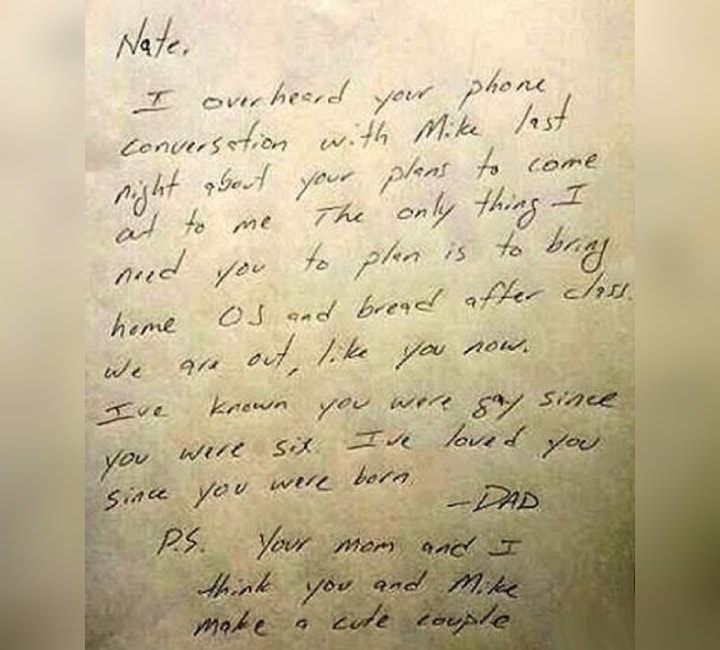 Dog Trainer and Dog Groomer Get Married Accompanied By Their Best Friends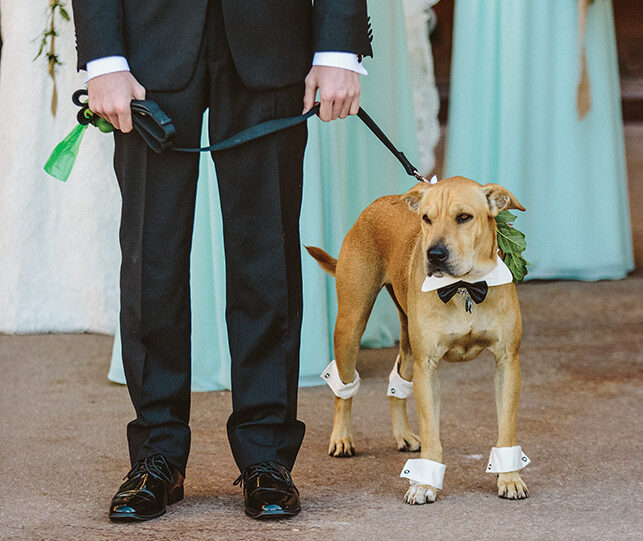 Weddings Are for Sharing With Loved Ones
When people get married, they spend one perfect day with their most loved friends and family. While many people only think about their human friends and family, there are a lot of people who could never imagine starting this important new chapter in their lives without their beloved pets. In fact, many people might have to admit, if they were being honest, that they loved their pets more than some of the relatives who came to the wedding, especially if they felt obligated to invite some relatives they rarely see and barely know.
Some People Already Spend Their Lives With Pets
Anyone who works full-time as a dog trainer or groomer already spends most of their working days with animals. They see dogs all day long, and they make the choice to do so because of many reasons. Working with pets is rewarding on many levels. Especially if you see the same dogs again and again, you form a close bond. Communicating with pets is therapeutic and generally far less stressful than dealing with humans. The people who work with dogs don't get sick of dogs and try to go home to a quiet house; they tend to have larger pet families than average.
A Dog Trainer and a Dog Groomer Tie the Knot
Paul and Annette Anthony are typical in that they work with dogs as a profession, and they have a large pet family. On the day they got married, their family consisted of 2 humans and 9 canines. Both Paul and Annette admitted that their pets were more to them than just fun — their beloved dogs also helped them get through rough times in their lives, including personal tragedies. Annette's German Shepherd Pesci is even an emotional support animal, helping her to deal with severe anxiety and depression. There was no way that their pets were going to be left out of the most important day of their lives going forward.
Canine Best Man
Paul's service dog Finn has earned his retirement. Finn has competed in over 40 events, earning titles and even setting records. He was also there for Paul when Paul developed PTSD after being at the scene of the deadliest plane crash in Pennsylvania's history. Finn was the one who helped with the proposal, giving Annette the ring with a note asking her to marry his dad. It was only fitting that Finn ended up being one of the best men at the wedding too.
A Family Affair
All 9 dogs walked down the aisle and stayed throughout the ceremony. Annette's dog Pesci even came to comfort her during the ceremony when she started to cry from happiness because he wanted to make sure his momma was all right. Whether you want to use your dogs in the ceremony as ring bearers, best men, or flower girls, or if you just want them to be present, it makes sense to have your pets help you celebrate such an important day in your life.