These Children Banded Together To Help Find A Missing Woman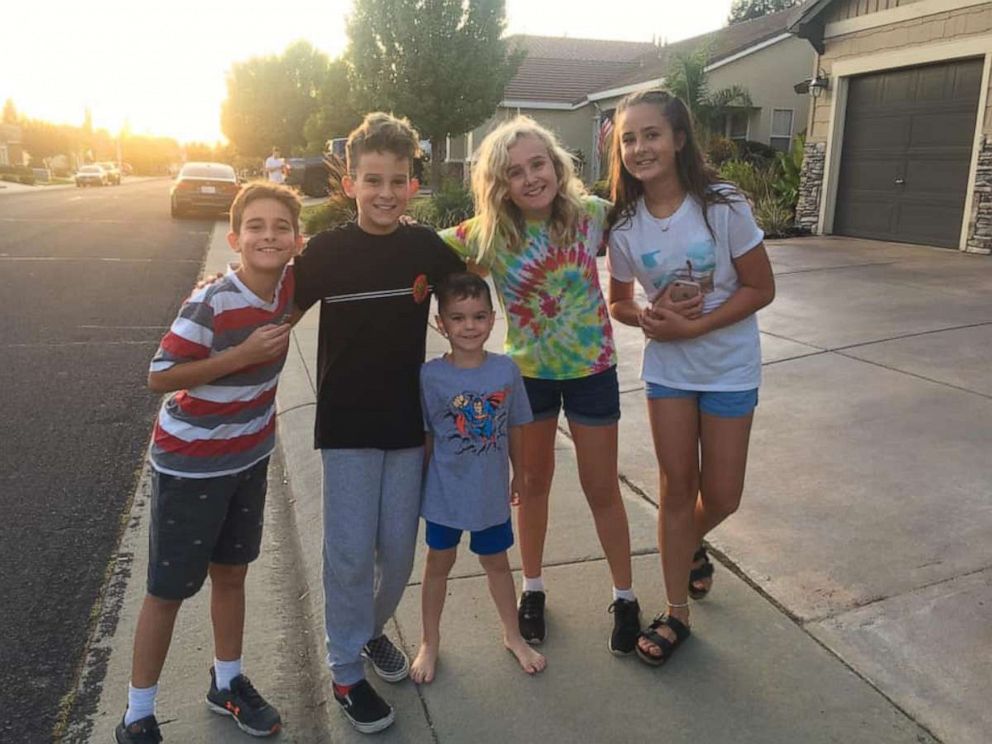 When Glenneta Belford could not be found one day, there was an immediate sense of panic in the community. This California woman is 97 years old. She suffers from dementia and struggles to communicate verbally. The local police department knew that they would need to act quickly if they were going to save her. Stories like these can be truly terrifying.
Take a moment to imagine how you would feel if your family member was lost without the ability to help themselves. You would probably be absolutely terrified, right? When the police officers asked the local community for assistance, they never could have expected what would end up happening next. This is an amazing story that shows the depths of these childrens' thoughtfulness.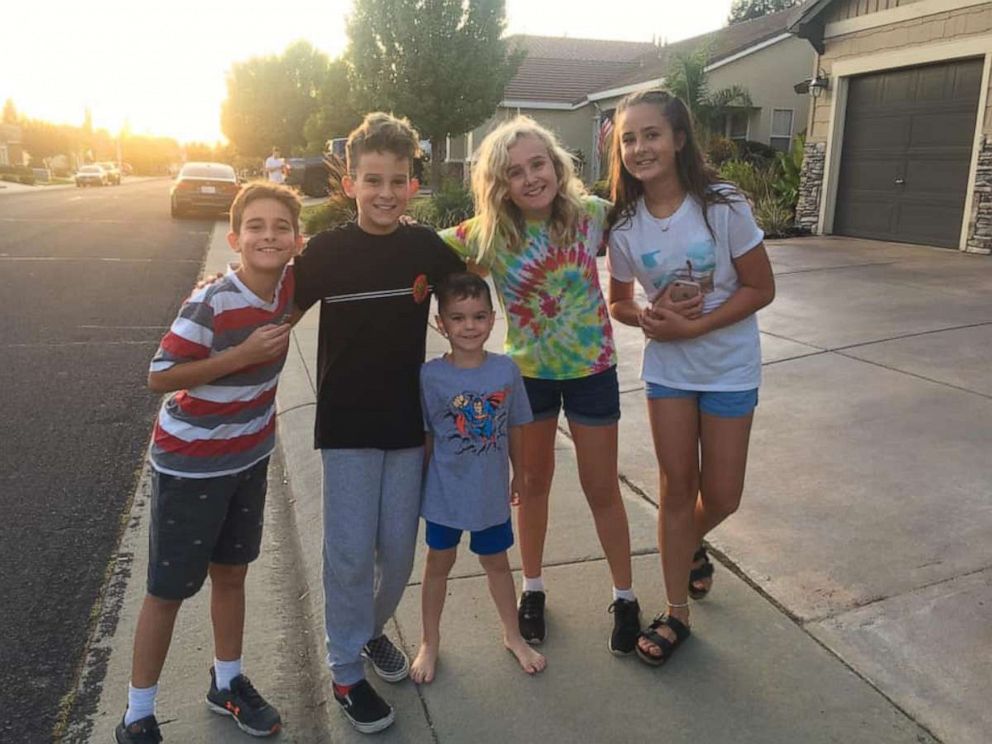 These kids were more than happy to help out. Logan Hultman is just ten years old but when he heard about the missing woman on a local helicopter announcement, he knew that he had to pitch in. He rounded up his buddies as quickly as he could and did whatever he could to help out. They grabbed their bikes and took to the streets right away. These are the stories that truly touch the heart, don't they?
While some older folks might view the younger generation as being spoiled or entitled, there are still lots of great kids out there. Logan would stop at nothing to find Glenneta before it was too late. The search was arduous, for sure. Can you believe that poor Logan fell off his bike? The young man was not about to let a few minor wounds stop his search, though.
He bandaged himself up and carried on with his day. This is a level of perseverance that we wish more people had, to be quite honest. Logan went back home to refuel. Once he had gotten some dinner in his belly, he and his pals were right back to the task at hand. Their level of determination is stronger than most adults. We cannot believe how invested this young man became in this woman's fate.
Children are far more kind and caring than they often get credit for. They were not going to give up until the woman was found safe and sound. It is a good thing that they were so willing to continue searching. At long last, they finally came across Glennetta. She was not in very good shape at the time and was in need of assistance.
Logan says that the woman was trying to shoo them away. When they first found her, she was talking to herself. The kids were not about to be deterred. An older child in the group knew exactly what to do in this scenario. She picked up the phone and contacted 911 right away. It did not take long before the local police officers arrived on the scene.
Thanks to the help of these super sleuths, this story had a happy ending. We are sure that Glennetta was also appreciative for their help, even if she was unable to show it. These kids were not looking for any sort of kudos, though. They simply wanted to help out and do what was right. We commend them for their level of unselfishness.
If you would like to learn more about this fateful search, please take a moment to check out the video below. In a world that always seems to be chock full of bad news, we are glad to come across a story that is this heartwarming. That's why we urge each and every one of you to share away! Your friends and loved ones are definitely going to want to see this one.
video: https://bit.ly/33oQifP
Growing Up Near Nature Turns Children Into Happier Adults, According to a Research Study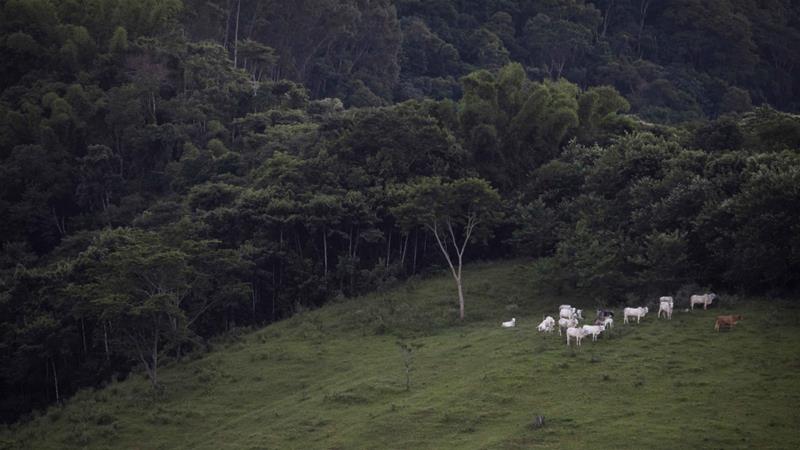 There are lots of different ways to grow up; however, there is a theory that those who grow up more in touch with nature are more likely to be happy as adults. While the reasoning behind this hypothesis was unclear at first, it is now obvious that being close to nature is better for the soul. The night sky is darker, making it easier for people to sleep. The air is cleaner since there isn't as much pollution out in the green areas. Finally, there is something that is claiming about watching the harmony of nature at work. Even though some people might be a bit hesitant to move this far away from civilization, there is now research showing that this kind of environment simply makes people happier.
Of course, people are always going to have their own personal preferences but the results of a recently published research paper are still intriguing. In a research paper that was completed in Denmark, a team of professionals followed close to 1 million people over the course of their childhoods. These were all children that were matched with appropriate controls for the completion of this study. The results of the study showed that the farther away from green children were, the more likely they were to develop a mental illness. Specifically, children who grow up exposed to the lowest levels of green were more than 50 percent more likely to develop mental health issues later in their life. This information was provided by databases kept by the Danish government.
To complete the study, researchers took a look at satellite images of the various parts of Denmark. They used these images to figure out how much green was located around the areas in which these children grew up. Green was used to indicate how much nature was nearby. Specifically, the participants did not have to grow up near a forest to be exposed to a ton of green and be free from mental illness. Simply being close to public parks and green spaces, which might include forests, would be enough.
One interesting finding was that people who were located in a higher socioeconomic class, despite living closer to the city, were still exposed to plenty of parks. This means that they have the ability to protect their children from being exposed to a risk factor of mental health issues, despite living in the city. It should come as no surprise that those who have access to more resources are less likely to develop mental health issues.
On the other hand, even controlling for this important factor, the researchers still showed that more green means a healthier mind and a happier life. The greater the percentage of someone's childhood spent near green spaces, the less likely they are to develop mental health issues as an adult. The researchers suggest that access to green spaces should be increased to allow people to spend more time near nature.
The professionals also say that more research is needed. Even though they found a strong correlation in the study, they also say that correlation does not necessarily increase causation. The results are still strong. People should make every effort to spend more time outdoors near green spaces. The air is cleaner. The mood is calmer. It is healthier for the mind. With these factors considered, it shouldn't come as a surprise that research is now showing that people need to spend more time disconnected from their devices communing with nature. Without a doubt, more parks are needed.