There's a Scientific Reason Behind Why You Shouldn't Worry So Much About First Impressions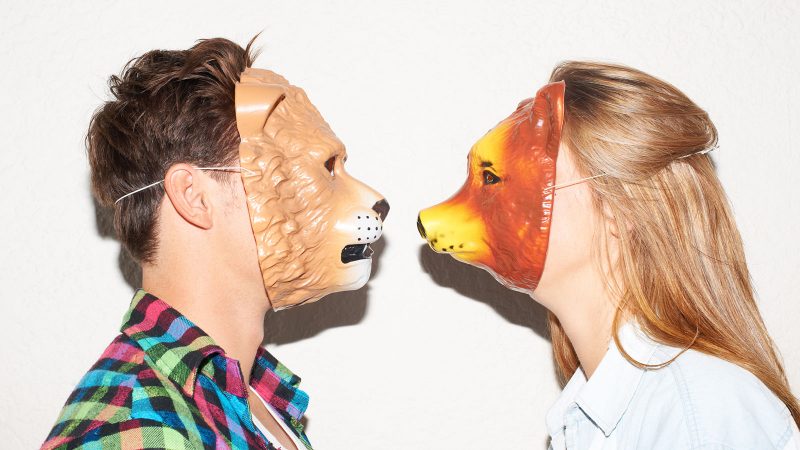 Most people put a great deal of stock into first impressions. Whether you are going to a job interview, going on a first date, or the first day of school, you worry about the first impression that you make on others. After all, people say that first impressions are everything. The truth is, you shouldn't worry too much about first impressions.
It's All About The Way You Perceive The Situation
A group of scientists wanted to learn more about first impressions, so they conducted a study. During this study, they compared how the subjects viewed themselves in a social situation versus the way the people they met viewed them. The study found that many of the subjects thought that they made a horrible first impression when in reality, the participants liked one another after the first encounter.
Holding a Conversation
In today's technological world, people are having traditional conversations less and less. Rather than having a conversation, people are sending text messages, direct messages, and emails. When it comes to first impressions, this is a problem. To make a good first impression, you need to be able to hold a conversation. During the study, researchers found that the more conversations the subjects had with one another, the more they liked each other. Asking questions, listening, and talking about yourself are all key to making a good first impression.
You Are Your Own Worst Enemy
By nature, we are harder on ourselves than we should be. As a defense mechanism, we prepare ourselves for a bad first impression. This is known as being a self-protecting pessimist. The study found that most of the participants were sure that they made a bad first impression, only to find out that it was all in their heads. The key to making a good first impression is to put all of your insecurities out of your mind and try to enjoy meeting new people.
Trying Too Hard
The one issue that many of the test subjects had was that they were trying too hard. This is a common problem when people are trying to make a good first impression. Talking too much was the most common problem for most of the subjects. People get nervous, and they tend to ramble on. If the subjects weren't trying too hard to make a first impression, this wouldn't have been an issue. Another common problem for the subjects was bragging. Some would try to make a good first impression by embellishing on their accomplishments in life. This doesn't make a good first impression. Instead, it turns people off. If you put too much stock into making a good first impression and you try too hard, it will backfire on you.
The final result of the study showed that first impressions are more important to the individual rather than the people that they are meeting. If you are meeting someone for the first time and you are trying to make a good first impression, you should first understand this. The person you are meeting is also trying to make a good first impression on you. This should help you to relax a bit knowing that you aren't the only one in the hot seat. The study performed proves that you shouldn't worry so much about making a good first impression. The best way to make a good first impression is to relax, be yourself, and don't put so much stock into what people think. Even if you make a poor first impression, you can always make a good second impression.
Growing Up Near Nature Turns Children Into Happier Adults, According to a Research Study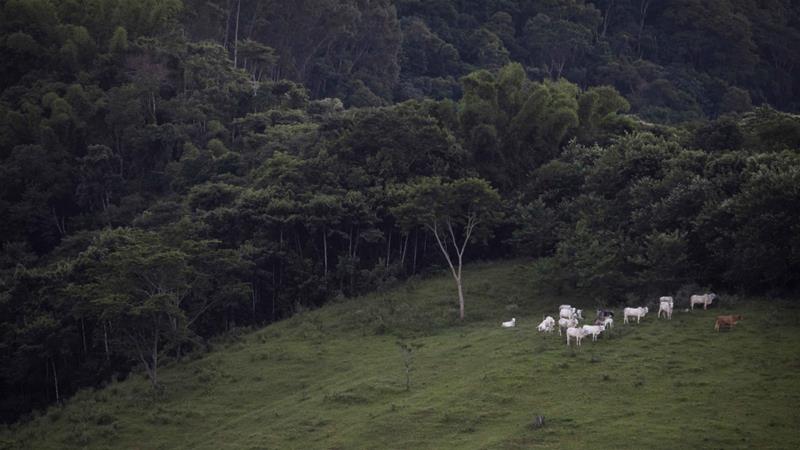 There are lots of different ways to grow up; however, there is a theory that those who grow up more in touch with nature are more likely to be happy as adults. While the reasoning behind this hypothesis was unclear at first, it is now obvious that being close to nature is better for the soul. The night sky is darker, making it easier for people to sleep. The air is cleaner since there isn't as much pollution out in the green areas. Finally, there is something that is claiming about watching the harmony of nature at work. Even though some people might be a bit hesitant to move this far away from civilization, there is now research showing that this kind of environment simply makes people happier.
Of course, people are always going to have their own personal preferences but the results of a recently published research paper are still intriguing. In a research paper that was completed in Denmark, a team of professionals followed close to 1 million people over the course of their childhoods. These were all children that were matched with appropriate controls for the completion of this study. The results of the study showed that the farther away from green children were, the more likely they were to develop a mental illness. Specifically, children who grow up exposed to the lowest levels of green were more than 50 percent more likely to develop mental health issues later in their life. This information was provided by databases kept by the Danish government.
To complete the study, researchers took a look at satellite images of the various parts of Denmark. They used these images to figure out how much green was located around the areas in which these children grew up. Green was used to indicate how much nature was nearby. Specifically, the participants did not have to grow up near a forest to be exposed to a ton of green and be free from mental illness. Simply being close to public parks and green spaces, which might include forests, would be enough.
One interesting finding was that people who were located in a higher socioeconomic class, despite living closer to the city, were still exposed to plenty of parks. This means that they have the ability to protect their children from being exposed to a risk factor of mental health issues, despite living in the city. It should come as no surprise that those who have access to more resources are less likely to develop mental health issues.
On the other hand, even controlling for this important factor, the researchers still showed that more green means a healthier mind and a happier life. The greater the percentage of someone's childhood spent near green spaces, the less likely they are to develop mental health issues as an adult. The researchers suggest that access to green spaces should be increased to allow people to spend more time near nature.
The professionals also say that more research is needed. Even though they found a strong correlation in the study, they also say that correlation does not necessarily increase causation. The results are still strong. People should make every effort to spend more time outdoors near green spaces. The air is cleaner. The mood is calmer. It is healthier for the mind. With these factors considered, it shouldn't come as a surprise that research is now showing that people need to spend more time disconnected from their devices communing with nature. Without a doubt, more parks are needed.