The World's First Female African American Airline Pilots Make History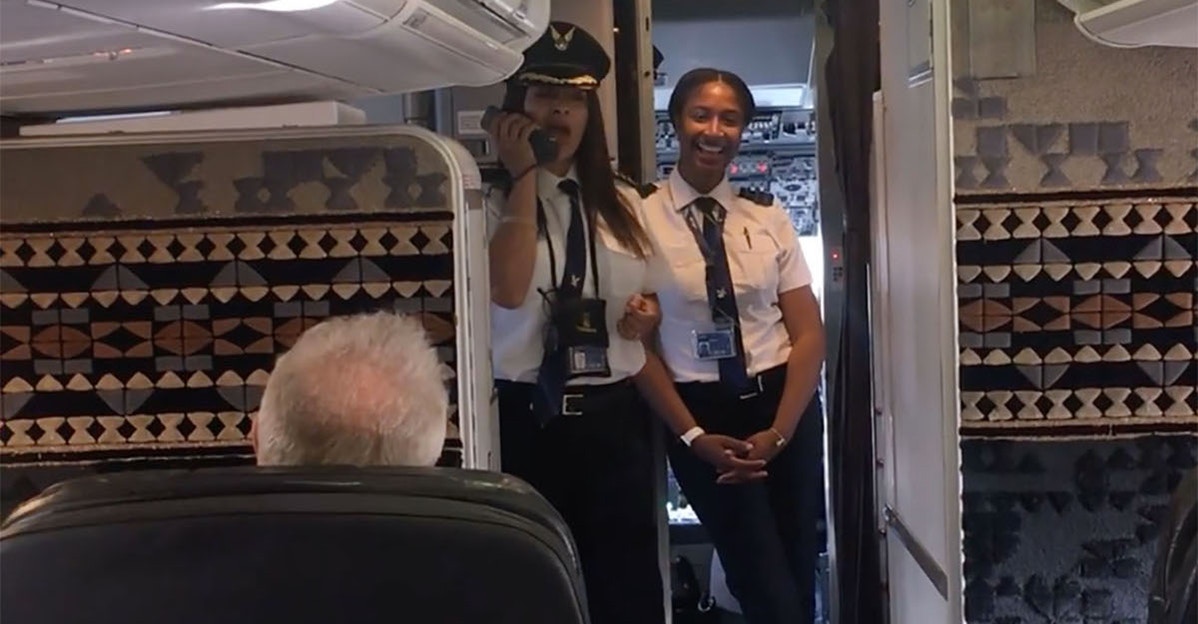 The friendly skies just got friendlier as the world's first black female pilot team took a plane full of passengers from San Francisco, California to Portland, Oregon on a history making a flight that had all of the passengers cheering.
On setting the plane down in Portland, the two tweeted out the following message which went viral.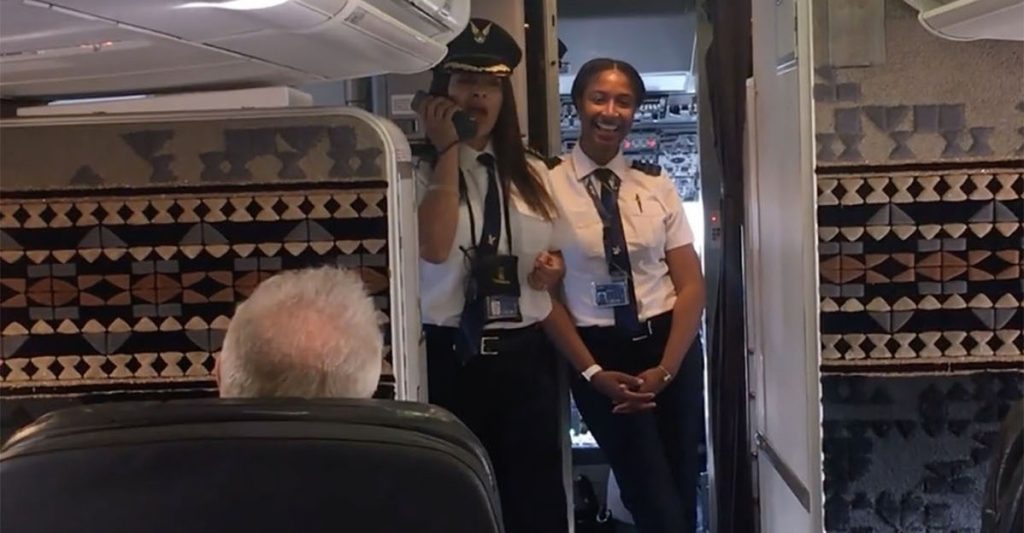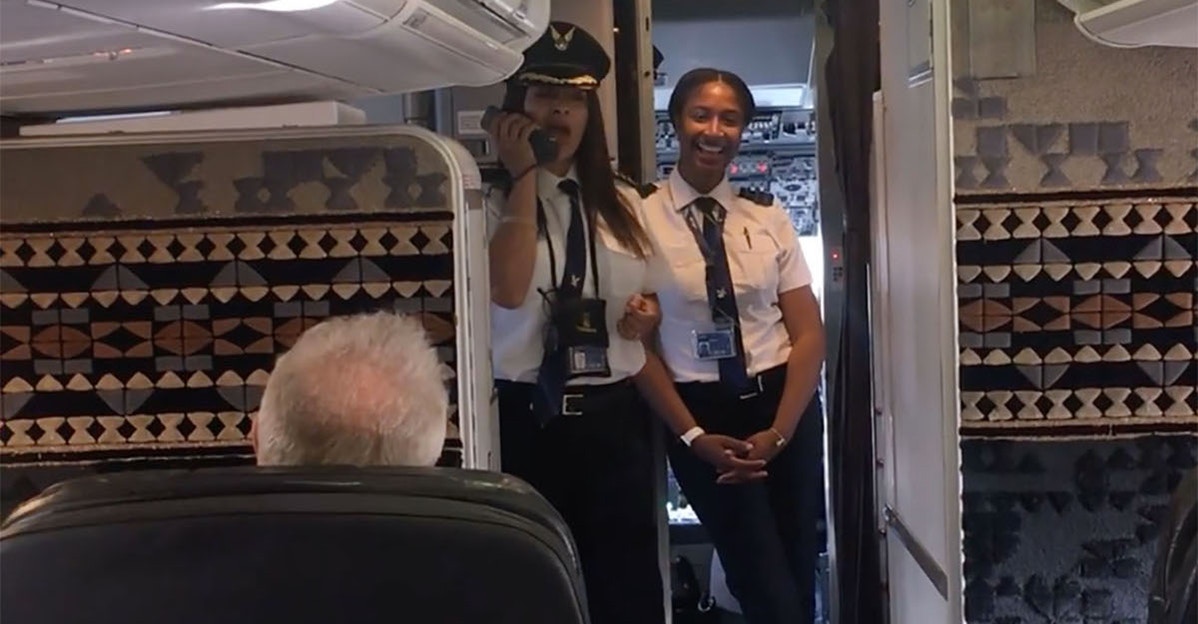 "History has been made for Alaska Airlines this morning! First Officer Mallory Cave and I serve became the first 100% female African-American crew on Alaska Flt #362, San Francisco to Portland, OR."
Everything seemed to be run of the mill and ordinary that morning when the 32 passengers boarded their seemingly routine flight. The pilots didn't want to announce their history making trip until the wheels came down safely in Oregon. It wasn't that they were unsure about their ability to fly the plane safely. After all, they had each logged several hundred hours in simulators and in practical training.
But when the plane came to a stop, the two emerged from the pilot's cabin to announce to the passengers that they had just participated in the world's first flight conducted by an all-woman, African American crew. Then, Captain Tara Dillon made the following announcement.
"Finally, we're pleased to announce that you're sharing a pretty interesting piece of Alaska Airlines history this morning. You have been piloted by two female African-American pilots for the first time in history."
At this, the passengers unanimously exploded into uproarious applause and cheers. The First Officer made a video of the event which went super-viral on Twitter and YouTube, taking in several thousand views in the first hour.
The event proved that not only are black women able to complete a task that has long been the sole purview of white men, and proved that they too had the ability to perform a highly technical, and inherently risky endeavor- taking several dozen human beings through the air on a high-powered multi-million dollar aircraft.
Today, white male airline pilots still make up very nearly 98% of this professional demographic.
It's worth pointing out that no one doubted the ability of the two to complete their first unsupervised flight. After all, their teachers and trainers had invested hundreds of hours and tens of thousands of dollars training them. The scholarship they were able to obtain to earn their pilots' licenses stand as evidence that an entire institution had every confidence in their ability to fulfill the role of major commercial airline pilot.
But, it's still nice to see that at the end of the day, no one stood in the way of these two in their successful efforts to realize their dream of becoming full-fledged airline pilots.
Finally, earning the privilege of flying a large passenger plane is nothing to be sneezed at. It is among the most prestigious of all the accomplishments of licensed pilots. This is because managing the controls of such a large and powerful aircraft is widely recognized as a significant technical achievement.
So, this truly is a moment worth celebrating both for its historical significance, and in order to congratulate these two young pilots on their first major commercial flight. May their careers be long and distinguished.
Man's Best Friend, Except When It's Time for the Weather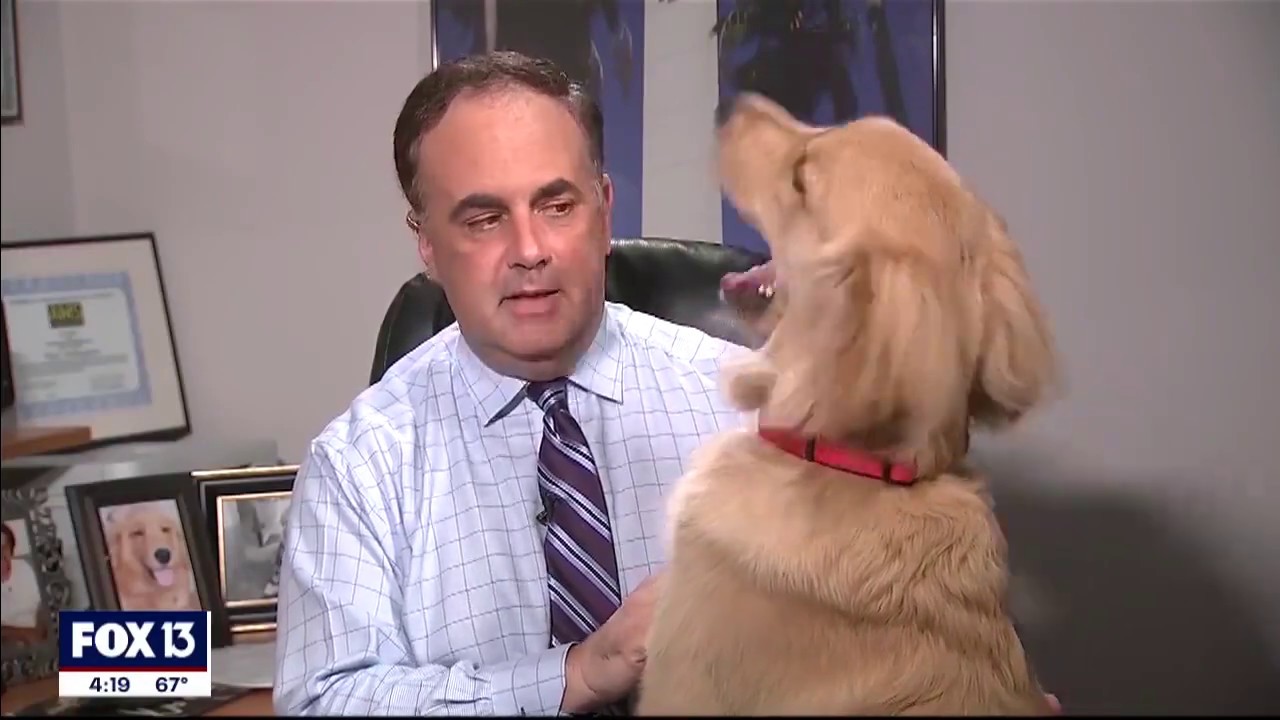 Working from home these days comes with a number of new challenges and risks that most never expected to deal with in their careers. But when the computer camera or conference video is placed in one's private accommodations, all sorts of issues can pop up that folks normally don't deal with in the office setting. Everything from what kind of photos, art or prints one has in the background to their furniture in a personal room to everything else the home is shared with becomes potentially exposed. And in the case of a particular weatherman trying to provide his meteorologist work online, man's best friend can be a notable interruption.
Paul Dellegato regularly works as meteorologist for Fox 13 based in Florida. However, like many others, Paul had to figure out in short notice how to relocate his work and his broadcast to his home to maintain social distance and health safety. While the access to his work networks and computer setups wasn't too hard, the readjustment to a home office and presentation place for his work took a bit of additional thinking. He had to pick a place in the house that would be free of distractions, walk-in surprises, problematic backgrounds, and not be invasive to his own home as well. What Paul didn't count on was that his own extended family might end up being the real disruption to Paul's broadcast.
In the clip provided, Paul is working as usual on his life TV broadcast and covering the weather for the day and the next few days' expectation. As he's going through the details and the changes in high and low pressures as well as the temperature predictions, someone doesn't want to let the weatherman continue. Paul's golden retriever, Brody, has decided to be a gate crasher and literally jump up in Paul's face and personal space. No matter how much Paul tries, his dog just keeps being persistent for his master's attention. Chances are the dog is probably hungry for dinner and is making a point about it. Doing so, however, Paul's dog is not only making a presence on the screen, the canine is goofing up the weather graphics on the nearby computer, making a ton of noise, and showing how useless it is for Paul to try to and stop the chaos. The audience loves it and Brody, and Paul's dog became the new digital mascot for Fox 13.
The weatherman's crisis resonates with all of us. We're all going through a big disruption, trying to reconstruct our professional work lives from home all over the country. So, to find a bit of humor in Paul's online dilemma with Brody provides a cathartic effect, helping us all find some humor and a bit of lightness in watching. Once you watch the show clip, you'll understand why Paul's situation went viral so fast.
Things didn't turn out bad for Paul. He earned big commendations for how patient he was able to stay under duress from Brody and the dog's insistent interruptions of his weather show. And it was clear Paul loves his furry buddy. So, the feeling now is the heck with the weather maps. How Brody behaves on camera will indicate if tomorrow will be a good weather day or otherwise.