The World's First Female African American Airline Pilots Make History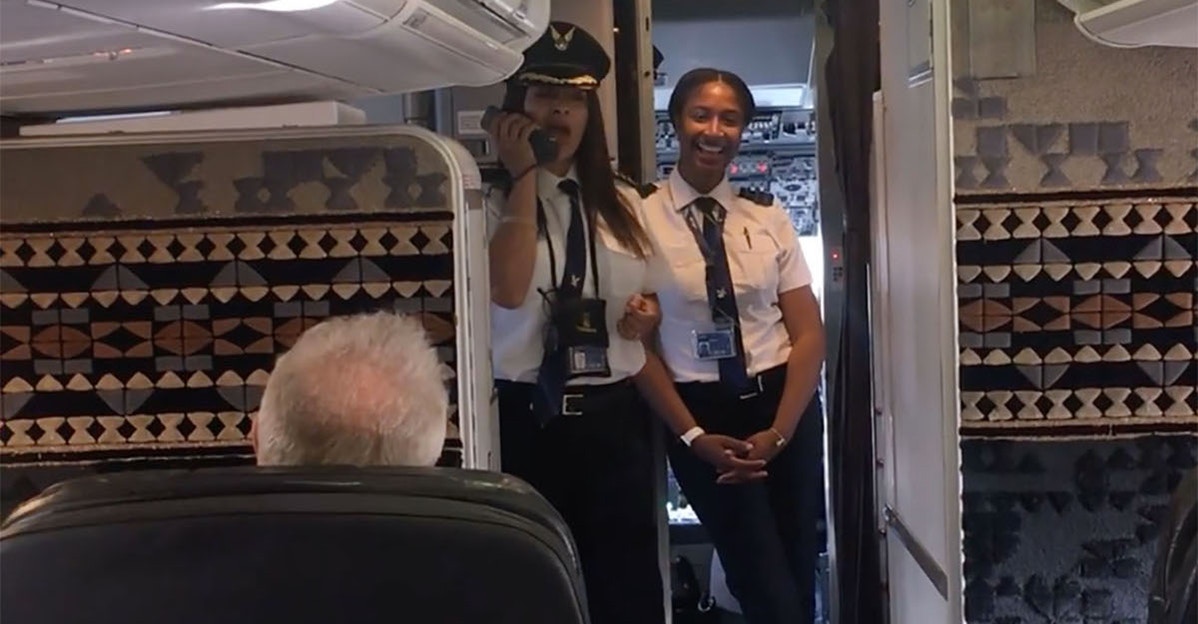 The friendly skies just got friendlier as the world's first black female pilot team took a plane full of passengers from San Francisco, California to Portland, Oregon on a history making a flight that had all of the passengers cheering.
On setting the plane down in Portland, the two tweeted out the following message which went viral.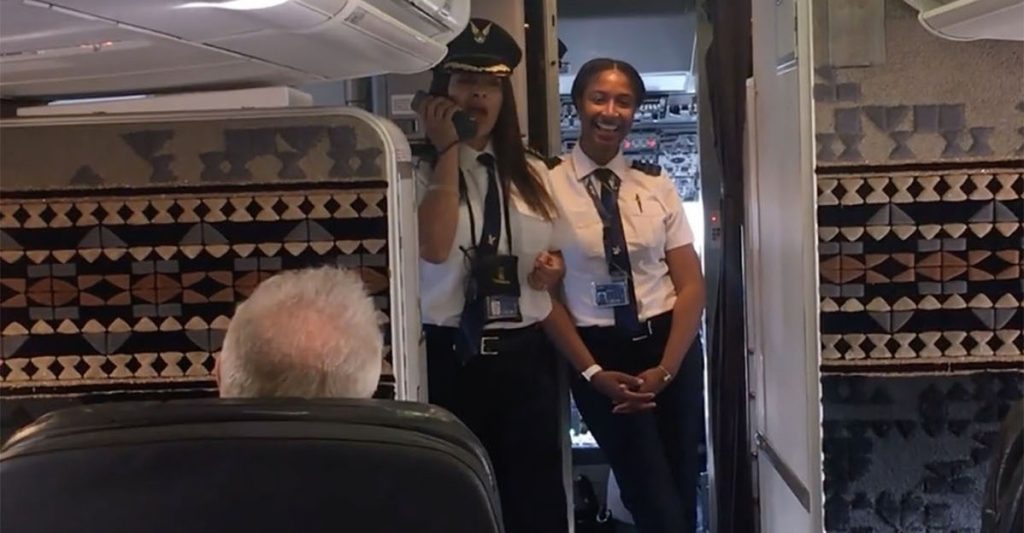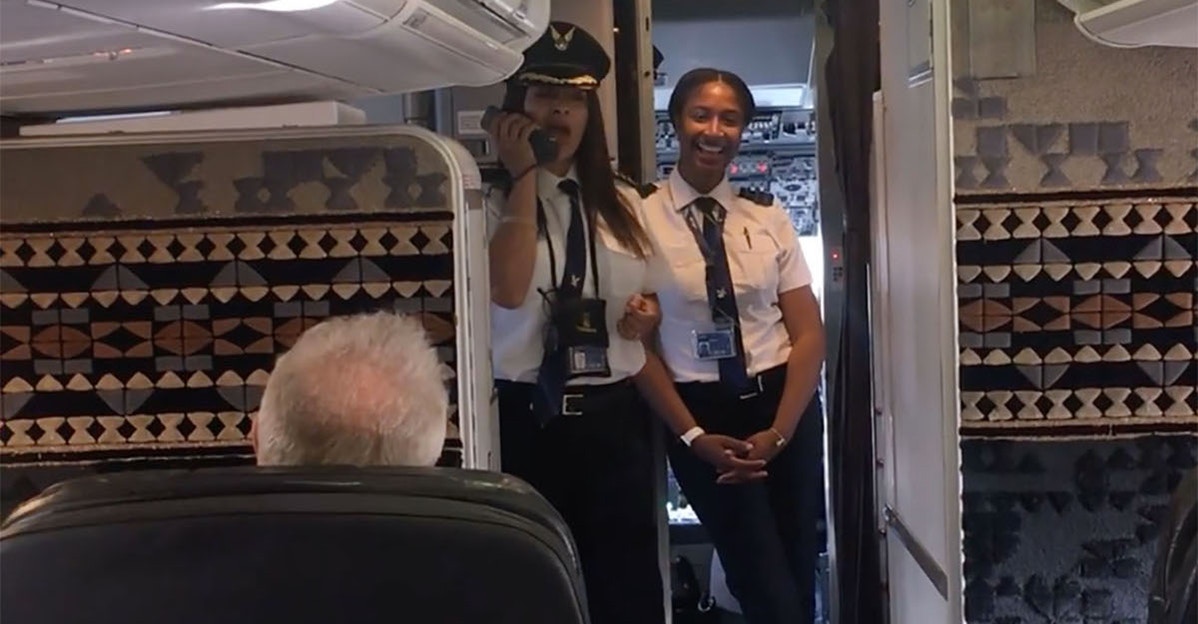 "History has been made for Alaska Airlines this morning! First Officer Mallory Cave and I serve became the first 100% female African-American crew on Alaska Flt #362, San Francisco to Portland, OR."
Everything seemed to be run of the mill and ordinary that morning when the 32 passengers boarded their seemingly routine flight. The pilots didn't want to announce their history making trip until the wheels came down safely in Oregon. It wasn't that they were unsure about their ability to fly the plane safely. After all, they had each logged several hundred hours in simulators and in practical training.
But when the plane came to a stop, the two emerged from the pilot's cabin to announce to the passengers that they had just participated in the world's first flight conducted by an all-woman, African American crew. Then, Captain Tara Dillon made the following announcement.
"Finally, we're pleased to announce that you're sharing a pretty interesting piece of Alaska Airlines history this morning. You have been piloted by two female African-American pilots for the first time in history."
At this, the passengers unanimously exploded into uproarious applause and cheers. The First Officer made a video of the event which went super-viral on Twitter and YouTube, taking in several thousand views in the first hour.
The event proved that not only are black women able to complete a task that has long been the sole purview of white men, and proved that they too had the ability to perform a highly technical, and inherently risky endeavor- taking several dozen human beings through the air on a high-powered multi-million dollar aircraft.
Today, white male airline pilots still make up very nearly 98% of this professional demographic.
It's worth pointing out that no one doubted the ability of the two to complete their first unsupervised flight. After all, their teachers and trainers had invested hundreds of hours and tens of thousands of dollars training them. The scholarship they were able to obtain to earn their pilots' licenses stand as evidence that an entire institution had every confidence in their ability to fulfill the role of major commercial airline pilot.
But, it's still nice to see that at the end of the day, no one stood in the way of these two in their successful efforts to realize their dream of becoming full-fledged airline pilots.
Finally, earning the privilege of flying a large passenger plane is nothing to be sneezed at. It is among the most prestigious of all the accomplishments of licensed pilots. This is because managing the controls of such a large and powerful aircraft is widely recognized as a significant technical achievement.
So, this truly is a moment worth celebrating both for its historical significance, and in order to congratulate these two young pilots on their first major commercial flight. May their careers be long and distinguished.
A Bank and Non-Profit Company Help Girls Enter Tech and Other STEM Fields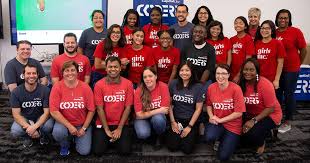 The technology field has undergone a lot of changes over the past few decades. One of the biggest changes has been the growing interest that women are taking. In secondary schools across the country, there has been an increased focus on STEM fields. STEM stands for science, technology, engineering, and math. Because of the increased focus, children of all backgrounds are beaming with a desire to learn more about these fields. This includes girls. Sadly, these are fields that have been historically dominated by men. This causes young women to be hesitant about joining these fields, knowing the societal pressure they might face. Fortunately, there is a nonprofit organization that exists to help women get into this field. This comes in the form of Girls, Inc.
The focus of this field is to help girls between the ages of six and 18 learn more about themselves and these fields as they strive to discover what it takes to build a successful career in these fields. This organization helps girls find mentoring relationships in a pro-girl environment and pushes them to conduct research that will help them build their resumes as they look to learn more about STEM fields. In this organization, girls learn about the various characteristics that are necessary to navigate social, gender, and economic barriers as they try to gain confidence and independence while also receiving a top-notch education.
Thie program also gives girls the chance to partner with one of the largest banks in the world. This comes in the form of CApital One, a well-respected financial institution that has a program known as Capital One Program. This program places girls in a position to work with volunteer coders, who are professionals in the tech field. This gives girls the chance to learn more about coding and computer design. In some situations, the girls might even be able to build their own applications. This gives participants a unique experience with app-building tools. They learn about algorithms and get to ask questions of some of the most successful and generous professionals in the field. The mentors play a critical role in helping girls enter this field. The goal of this program is to help people acquire the skills and resources they are going to need in order to survive in an economy that is largely driven by the tech field.
There are numerous locations throughout the country that Capital One has set up programs like this, including Texas and the Bay Area out in California. Given the tremendous success that this program has already seen, the program is likely to expand to other parts of the country. Capital One desires to partner with other nonprofit organizations that work to break down barriers in the STEM fields of all types. This organization is always trying to find ways to increase the amount of diversity in this field, including encouraging women to get more involved. In the eyes of many, the STEM fields are the future. These fields are going to produce novel products and services in fields such as engineering, computers, healthcare, and more.
It is incumbent on all of these organizations to push everyone, including girls and young women, to push people to think outside the box. Only when people start to step outside of their comfort zone will they discover what they are truly capable of accomplishing. This is true for young girls who would like to learn more about STEM fields and how they can turn a hobby into a long and rewarding career.