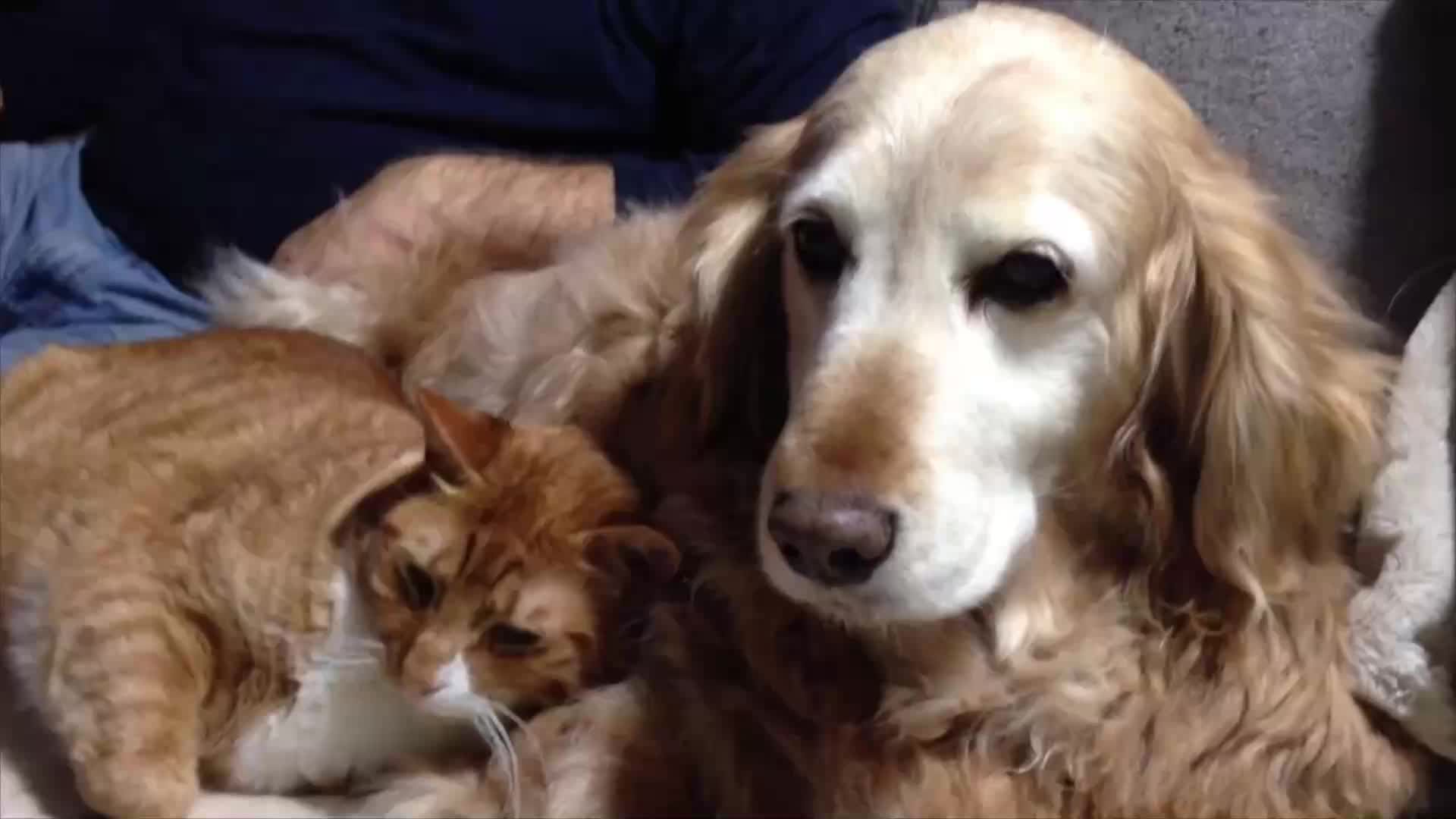 The Unique and Uplifting Relationship Between Cats and Dogs
You don't have to be an animal expert to understand that cats and dogs don't always get along. In fact, dogs and cats are known as something close to sworn enemies. Stereotypes have propped up this idea and pop-culture has run with it. It isn't uncommon to see sections of the internet sequestered between cat and dog lovers! With all of that being said, we need to ask ourselves why this is the case while also highlighting how it may not be true!
The average American household will have either a cat or a dog as a pet, sometimes both. When cats and dogs are housed together, one of two things will happen. Either the cat and dog will get along fine or they will bicker and cause issues between one another. While this isn't unusual, it is interesting to see how pet owners look at the relationships between their cats and dogs. According to a study compiled by the Journal of Veterinary Behavior, a vast majority of pet owner believe that their cat and dog live amicably together. As you can see in pictures like this, even the smallest of cats can become best friends with the largest of dogs.
While it is understood that cats and dogs can generally get along, the aforementioned study by the Journal of Veterinary Behavior concluded that cats were more likely to attack and/or threaten their canine companion. In addition to this, the average cat and dog did not share their toys, beds, or food. The study went on to conclude that while cats and dogs would even groom each other occasionally, this was infrequent. So when we see images like this one, are we to conclude that they are a rarity or the mark of a good pair of furry friends?
Even though we do not completely understand why cats and dogs are diametrically opposed to one another, some researchers have thoughts on the subject. Traditionally, dogs behave as predators which include chasing smaller animals. As most cats are smaller than most dogs, this could be a formative aspect of the relationship between these two animals. Along that same train of thought, cats might be uncomfortably aware of the size disparity that they share with their canine companions, thus leading to more skittish and defensive behaviors.
With all of this being said, cats and dogs can live and coexist together peacefully in the right circumstances. When pet owners decide to raise their young cats and dogs together, it is possible for them to accelerate beyond this natural anxious relationship that we have highlighted. With the right pet parenting techniques, it is more than possible to foster a beautiful friendship between your cats and dogs — assuming that they want to share their friendship, of course!
Do you think that cats and dogs make great companions? Do you have any amazing stories of cats and dogs living peacefully and enjoyably together?
"Superhero of the homeless!" Chants in Santiago describe real-life Batman that gives food to the homeless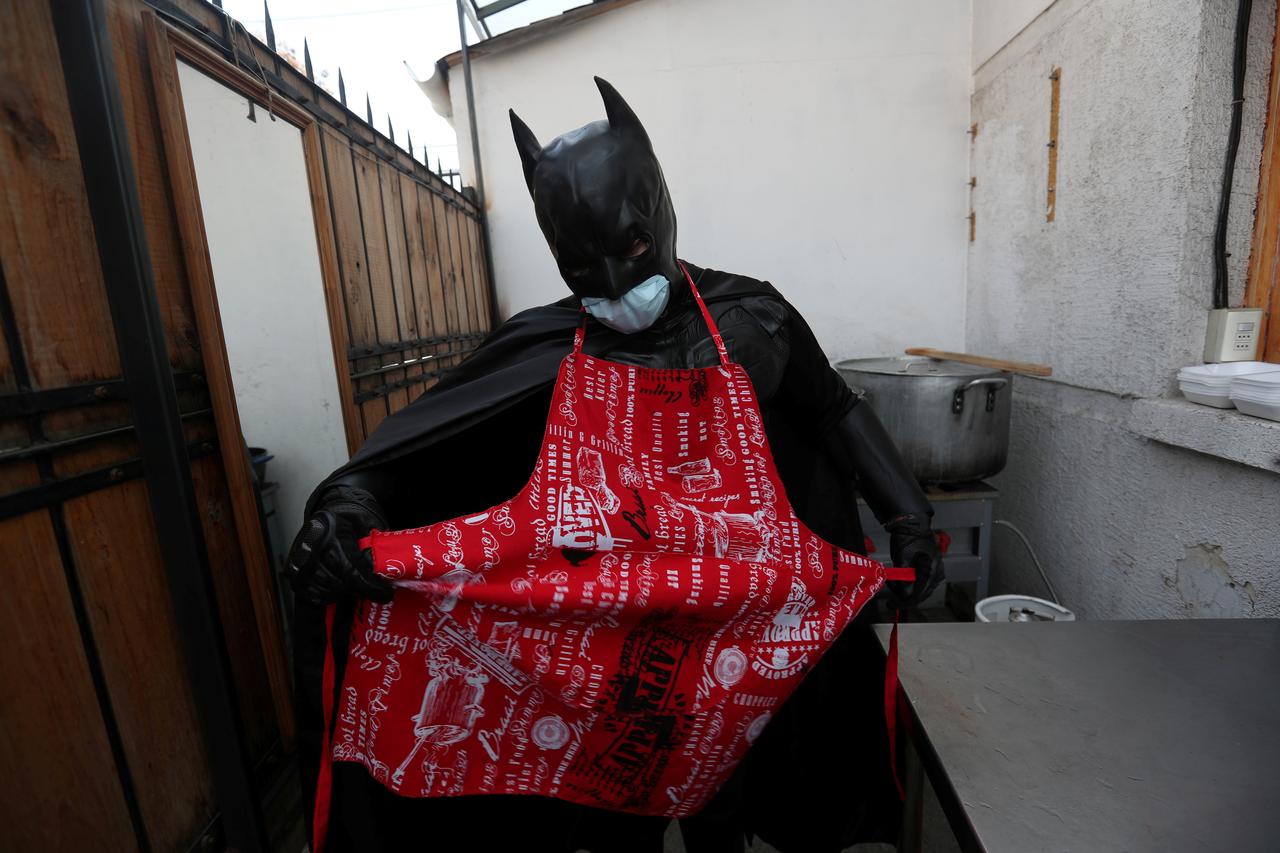 Unlike the fictional city of Gotham, the streets of Santiago are very real, but running in the dark, and fighting hunger is a true life superhero with the face of the Dark Knight, Batman.
Now he doesn't ride a Batmobil or know the first thing about Brazilian jujitsu, but he does his best in making life better for the homeless on the streets of Santiago by bringing them food on a regular basis. He doesn't solve crime or own any special combat gadgets, but he protects the homeless civilians from the villain of hunger and malnutrition.
With his Batmobil-esque SUV, he rides around the city distributing hot meals in his impressive costume- a cape and two masks, one with the typical bat ears and eye slots, and other for protection from the Coronavirus (even the fictional batman wasn't immune to viral diseases. So yeah, this one had to protect himself.)
The self-proclaimed "Solidarity Batman" is contributing his quota in making lockdown and the wave of the pandemic less agonizing for individuals on the streets, and we must say that he is doing a hell of a job. Many of his beneficiaries have only good things to say about him, and are super grateful for his selfless acts of benevolence.
Just like Bruce Wayne, this Batman knows his way around words, and he sure drops a few words of motivation, humor, and affection to people alongside giving them food.
What a guy!
He fills their stomachs, and gives them words of hope? If we didn't know better, we would be clamoring for the Avengers to consider him joining their team- Captain America certainly needs some real competition in motivational speaking.
According to him, Batman was the perfect superhero for his mission, as he represents community unity, and is loved by the people.
"Look around you, see if you can dedicate a little time, a little food, a little shelter, a word sometimes of encouragement to those who need it," he said in an interview.
Just like most masked superheroes, Santiago's Caped Crusader prefers to keep his identity unknown. But his face doesn't matter, does it? His good works already paint him as a beacon of hope and the world would be a better place if there were more of him running around.