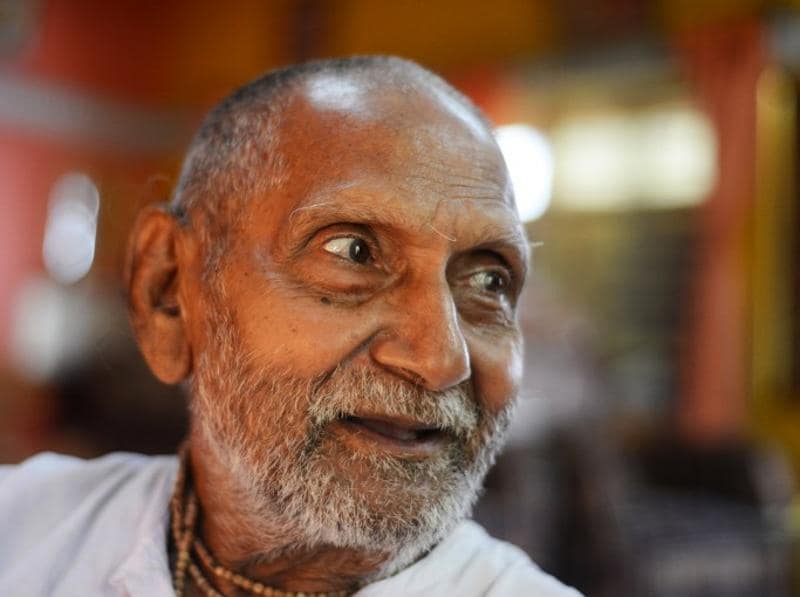 What do you do with a monk past his 125th birthday who wants to keep serving his neighbor, even if that person has leprosy? Well, if he happens to be in India, the government gives him an award and honorary title a century and a quarter after he was born. Swami Sivananda started living in the year 1896. He has technically lived through the turning of two centuries, been through an amazing life, and he's still going thanks to an extremely disciplined life based on yoga and self-deprivation. The result is that he has lived long enough to see at least five generations and be honored as a national hero in India.
A Work of Humility in a Person
As simple as he is every day, Swami Sivananda appeared barefoot in front of President Ram Nath Kovind to accept his award. He walked up to the stage without help, and then the 125-year-old man also bent down to honor Prime Minister Narenda Modi as well. Clearly, the younger politicians should have been doing the work instead of Swami.
Living daily as a monk in Varanasi, Sivananda was destined to the monk life at a young age. By the age of six, he was already an orphan, which practically meant death without a family to feed and raise him. Even when his parents were alive, all they could feed him was some form of rice. However, the boy was taken in by Guruji's Ashram, located in West Bengal. And, during that window, Sivananda learned and was exposed to the yoga expertise and religious practices of Guru Omkarananda Goswami. Part of those lessons was the understanding of his role to serve his fellow humans every way he could, a central tenant to Sivananda's beliefs.
Physical Proof of Mind over Body
Clearly, Sivananda's dedication to yoga has served him well. He's living proof that it really does help control the body, and his longevity is a strong argument about the value of enlightenment. Additionally, despite being well over a century old, Sivananda's physical strength continues to be amazingly solid, easily able to handle the rigor of his yoga exercises for hours every day. There's no comfort provided despite Sivananda's seniority; he sleeps on a floor mat and a flat wood board for a pillow. Sivananda has no medical issues from his choice of life, and he's physically capable of completing his yoga exercise daily without assistance.
The celebration of Swami Sivananda's accomplishments was a national event, televised and recorded for widespread viewing. However, for Sivananda, all he wanted to was to use the event to help convince people to help each other more. Even in the ultimate honor of the man's life, Swami Sivananda gave the moment to the service of others.

Gloucester Getting Rainbow Square Design by Talented Artist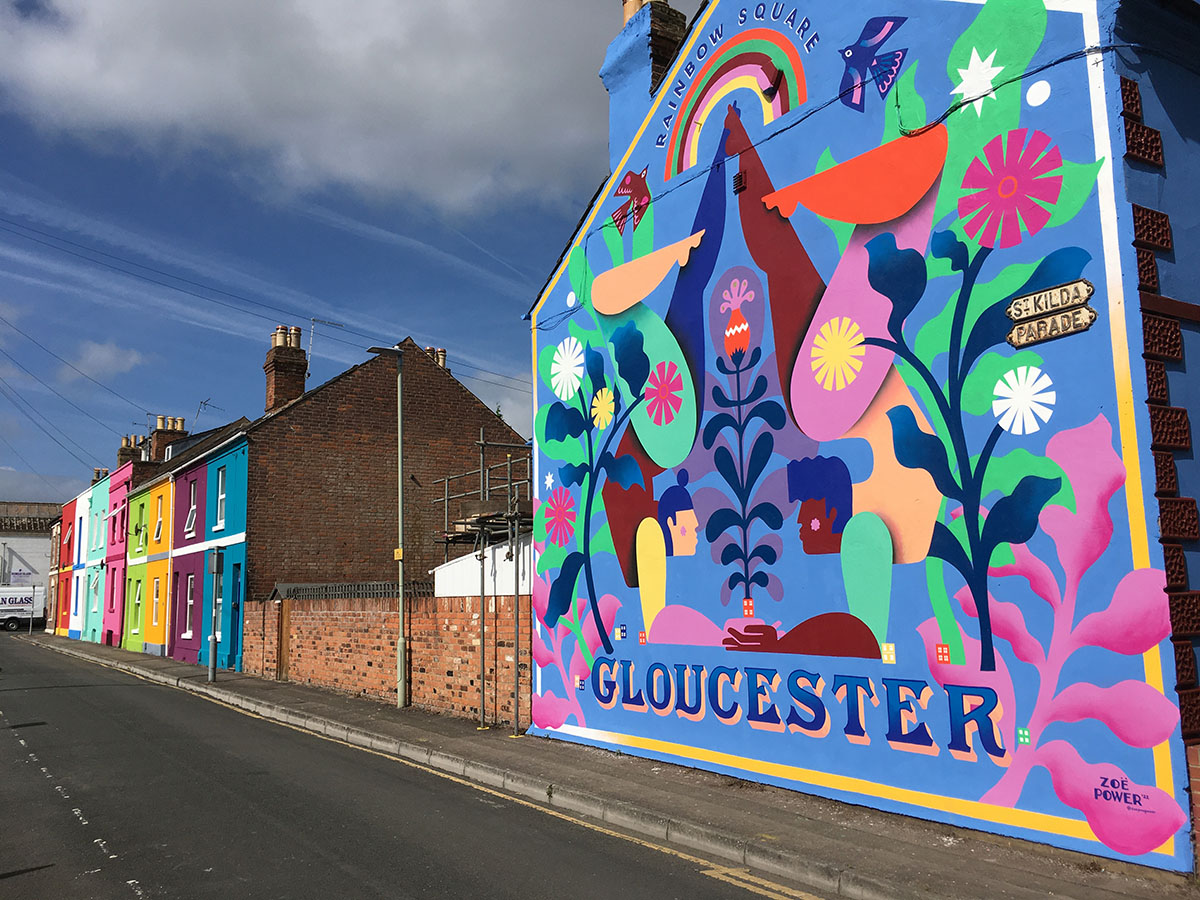 Sometimes a town just needs a little color to bring some life to it or add some new vibe. In this case, it's a lot of colors but beautifully done.
Read on to learn about how a talented artist is transforming a section of Gloucester, one building at a time, and how it has turned the area into a sea of colors that will leave you in awe.
A resident who is also a businesswoman is creating a rainbow square by painting the houses in the neighborhood.
Tash Frootko has been the driving force behind Gloucester's Rainbow House. On St Mark Street, you'll find Rainbow Street situated there and is named for her.
To make a rainbow square, her crew will paint a total of 25 homes on three adjacent streets over the month.
I want to create an environment where people may have the finest possible quality of life and be truly happy, says Tash.
Tash was captivated by Gloucester when she first arrived there over a decade ago and has since made it her home.
When she's not working on her project, she enjoys spending time with her family. Whether it's refurbishing an ancient building or changing the aesthetic of a street, she remarked, "I am a tremendous enthusiast of everything colorful."
It makes perfect sense to me to improve the appearance of the main roads on which I own property. However, now it also makes sense to improve the appearance of the streets surrounding where I have real estate. I love the city."
Together with Eloisa Henderson-Figueroa and Zoe Power, she's working on a new project.
Eloisa and Zoe are currently working on two massive murals that will serve as a visual connection between the rows of brightly colored homes.
As Eloisa explained, "We were chatting to the land owner and I sent him a couple of drawings, and originally he was like no, this is a little too much for me. However, we ended up persuading him and he adores it now!"
In one of Tash's transformed residences, Rushelle Archer lives with her family.
"I'm in love with it," she said.
We wouldn't have had the courage to open up to each other had it not been for Tash.
A tourist attraction is something Tash hopes to see happen with the rainbow houses in the city. Already, the project has been receiving a lot of attention and may become a picturesque tourist destination.
After all, many people love uniqueness, and there are certainly some Instagram-worthy areas in this square.