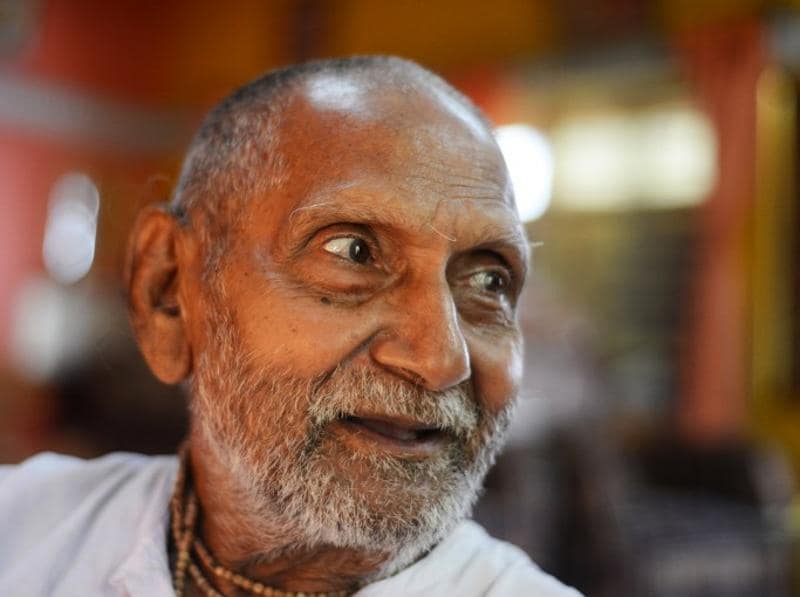 What do you do with a monk past his 125th birthday who wants to keep serving his neighbor, even if that person has leprosy? Well, if he happens to be in India, the government gives him an award and honorary title a century and a quarter after he was born. Swami Sivananda started living in the year 1896. He has technically lived through the turning of two centuries, been through an amazing life, and he's still going thanks to an extremely disciplined life based on yoga and self-deprivation. The result is that he has lived long enough to see at least five generations and be honored as a national hero in India.
A Work of Humility in a Person
As simple as he is every day, Swami Sivananda appeared barefoot in front of President Ram Nath Kovind to accept his award. He walked up to the stage without help, and then the 125-year-old man also bent down to honor Prime Minister Narenda Modi as well. Clearly, the younger politicians should have been doing the work instead of Swami.
Living daily as a monk in Varanasi, Sivananda was destined to the monk life at a young age. By the age of six, he was already an orphan, which practically meant death without a family to feed and raise him. Even when his parents were alive, all they could feed him was some form of rice. However, the boy was taken in by Guruji's Ashram, located in West Bengal. And, during that window, Sivananda learned and was exposed to the yoga expertise and religious practices of Guru Omkarananda Goswami. Part of those lessons was the understanding of his role to serve his fellow humans every way he could, a central tenant to Sivananda's beliefs.
Physical Proof of Mind over Body
Clearly, Sivananda's dedication to yoga has served him well. He's living proof that it really does help control the body, and his longevity is a strong argument about the value of enlightenment. Additionally, despite being well over a century old, Sivananda's physical strength continues to be amazingly solid, easily able to handle the rigor of his yoga exercises for hours every day. There's no comfort provided despite Sivananda's seniority; he sleeps on a floor mat and a flat wood board for a pillow. Sivananda has no medical issues from his choice of life, and he's physically capable of completing his yoga exercise daily without assistance.
The celebration of Swami Sivananda's accomplishments was a national event, televised and recorded for widespread viewing. However, for Sivananda, all he wanted to was to use the event to help convince people to help each other more. Even in the ultimate honor of the man's life, Swami Sivananda gave the moment to the service of others.

Dutch Artist Pays Off Student Loan Debt with Unique Tapestry Creation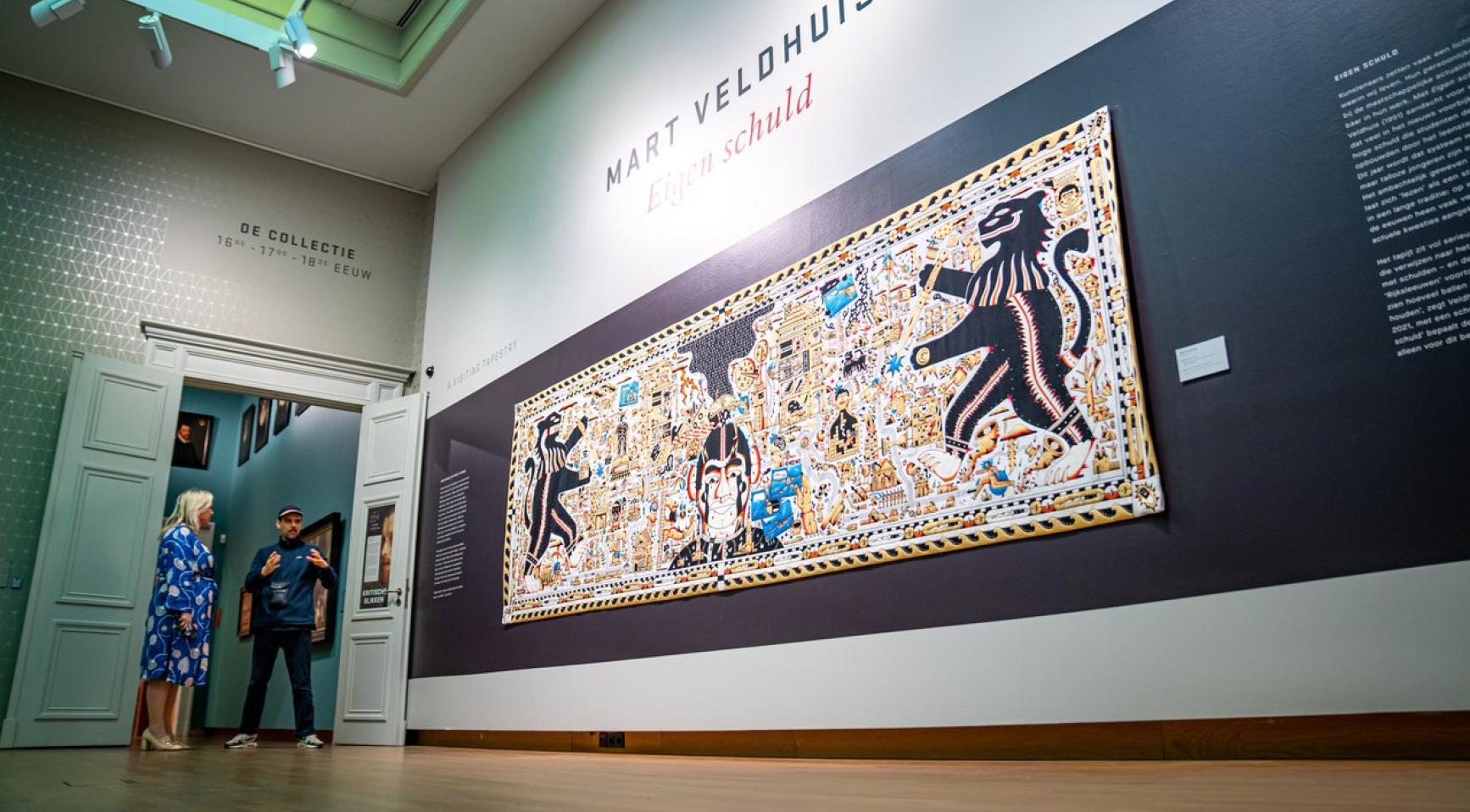 Mart Veldhuis, a talented Dutch artist, found a creative way to pay off his student loan debt. He crafted a remarkable tapestry that depicted the 46,000 euros he owed. This intricate work of art, titled "Eigen Schuld," meaning "Own Debt" or "Own Fault," became a symbol of Veldhuis' financial burden.
Once completed, the tapestry found its home in the prestigious Dordrechts Museum. Unexpectedly, a buyer was captivated by the artwork and decided to purchase it for 45,879.40 euros. This generous offer brought Veldhuis closer to becoming debt-free, leaving him in a state of disbelief and joy. "This is what I had hoped for, but when I heard the news, I was really speechless. It still feels very unreal," shared Veldhuis.
The tapestry itself was a visually striking piece, featuring various elements that conveyed Veldhuis' feelings towards his indebtedness. One of the central motifs portrayed a Dutch lion clutching a menacing sword, symbolizing the artist's perception of owing a significant debt to the state. The tapestry served as a powerful medium for Veldhuis to express his emotions and experiences.
The Dordrechts Museum facilitated the transaction and revealed the identity of the buyers as renowned art dealers Joke van Veen, 75, and Jaap Versteegh, 69. When asked about their decision to acquire the tapestry, Versteegh explained, "We bought the tapestry in the first place because we think it's a good work of art. It is innovative and visually strong. In addition, the social theme of the work – the consequences of student debt and the social loan system – strongly appeals to us."
Veldhuis' creation not only captured the attention of art enthusiasts but also highlighted the pressing issue of student loan debt. Many students struggle with the financial burden of loans, and Veldhuis's artwork serves as a reminder of this widespread concern. By showcasing his own experience, he sparked conversations about the consequences of student debt and the loan system in society.
The success of Veldhuis' tapestry represents a triumph for the artist and sheds light on the power of art to address social issues. Through his creative expression, he not only managed to alleviate his financial struggles but also stimulated meaningful discussions about the challenges faced by students burdened with debt.
As Veldhuis moves forward, he can embrace a debt-free future, thanks to his artistic talent and the support of individuals who recognized the significance of his work. The tapestry will forever stand as a symbol of his journey, inspiring others to find innovative ways to confront their own challenges.