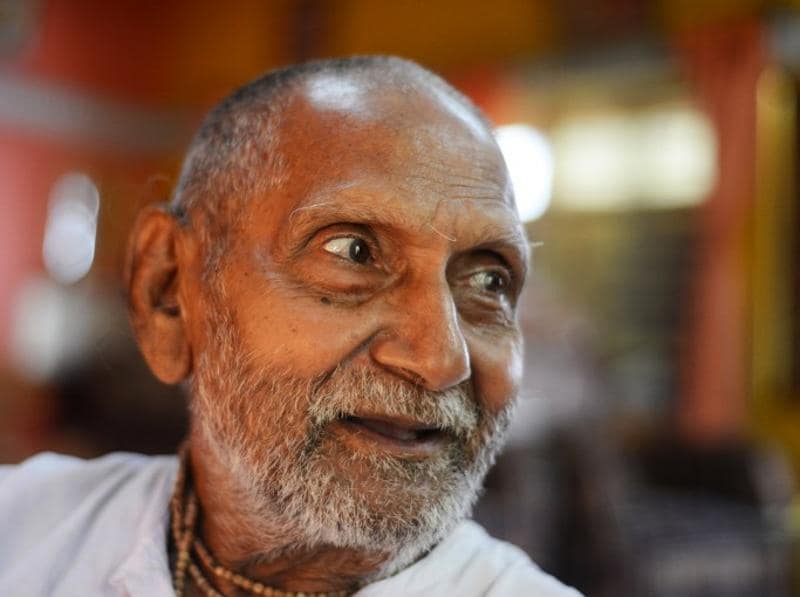 What do you do with a monk past his 125th birthday who wants to keep serving his neighbor, even if that person has leprosy? Well, if he happens to be in India, the government gives him an award and honorary title a century and a quarter after he was born. Swami Sivananda started living in the year 1896. He has technically lived through the turning of two centuries, been through an amazing life, and he's still going thanks to an extremely disciplined life based on yoga and self-deprivation. The result is that he has lived long enough to see at least five generations and be honored as a national hero in India.
A Work of Humility in a Person
As simple as he is every day, Swami Sivananda appeared barefoot in front of President Ram Nath Kovind to accept his award. He walked up to the stage without help, and then the 125-year-old man also bent down to honor Prime Minister Narenda Modi as well. Clearly, the younger politicians should have been doing the work instead of Swami.
Living daily as a monk in Varanasi, Sivananda was destined to the monk life at a young age. By the age of six, he was already an orphan, which practically meant death without a family to feed and raise him. Even when his parents were alive, all they could feed him was some form of rice. However, the boy was taken in by Guruji's Ashram, located in West Bengal. And, during that window, Sivananda learned and was exposed to the yoga expertise and religious practices of Guru Omkarananda Goswami. Part of those lessons was the understanding of his role to serve his fellow humans every way he could, a central tenant to Sivananda's beliefs.
Physical Proof of Mind over Body
Clearly, Sivananda's dedication to yoga has served him well. He's living proof that it really does help control the body, and his longevity is a strong argument about the value of enlightenment. Additionally, despite being well over a century old, Sivananda's physical strength continues to be amazingly solid, easily able to handle the rigor of his yoga exercises for hours every day. There's no comfort provided despite Sivananda's seniority; he sleeps on a floor mat and a flat wood board for a pillow. Sivananda has no medical issues from his choice of life, and he's physically capable of completing his yoga exercise daily without assistance.
The celebration of Swami Sivananda's accomplishments was a national event, televised and recorded for widespread viewing. However, for Sivananda, all he wanted to was to use the event to help convince people to help each other more. Even in the ultimate honor of the man's life, Swami Sivananda gave the moment to the service of others.

Kenyan Tree Planting Holiday: A Collective Effort Against Climate Change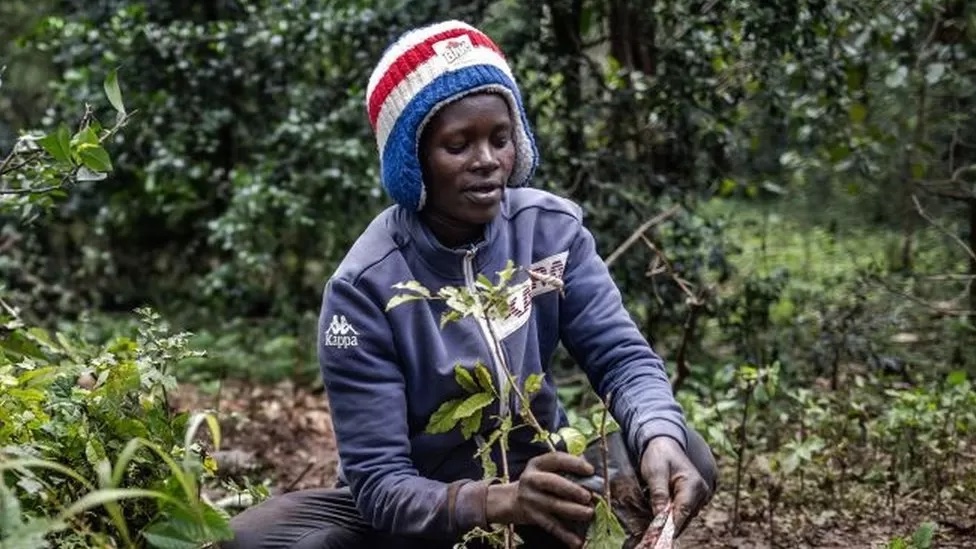 Kenya has embraced a unique and powerful approach to combating climate change with a national tree planting holiday. This initiative, led by Environment Minister Soipan Tuya, aims to involve every Kenyan in planting trees to contribute to a lofty goal of reaching 15 billion trees in the next decade. Recently, Kenyans came together to plant a staggering 100 million seedlings, demonstrating their commitment to a greener and more sustainable future.
The tree planting holiday allows "each and every Kenyan to own the initiative," as Minister Tuya emphasizes. This means that every citizen has a role to play in contributing to the ambitious goal of planting billions of trees. The target is for each Kenyan to plant at least two seedlings, a simple yet impactful way to make a difference.
The primary goal behind this massive tree planting effort is to fight climate change. Trees play a crucial role in mitigating climate change by absorbing carbon dioxide during photosynthesis. They act as natural carbon sinks, reducing the concentration of greenhouse gases in the atmosphere. Additionally, trees help regulate local climates, prevent soil erosion, and provide habitats for various species.
To encourage widespread participation, the Kenyan government is distributing tree seeds for free. However, there is also a push for planting trees in specific areas where they are more likely to thrive. This strategic approach ensures that the trees planted have a higher chance of growing into healthy, mature specimens.
While the initiative promotes free seed distribution, Kenyans are also encouraged to buy at least two seedlings for planting on their private land. This personal investment further engages citizens in the cause, fostering a sense of ownership and responsibility for the environment.
One notable tree planting site near the source of Kenya's second-longest river, Athi, saw active participation from various groups, including soldiers, residents, and families. The event showcased a collective effort to address environmental concerns.
To monitor the success of the tree planting initiative, an internet app has been introduced. This app allows individuals and organizations to record their planting activities, including details like plant species, the number of trees planted, and the date of planting. This technological aspect enhances transparency and accountability in achieving the set goals.
While the initiative has garnered widespread support, environmentalist Teresa Muthoni highlights some challenges. She notes that the effort is not organized in a way that ensures everyone is actively participating, as many individuals must prioritize their livelihoods. Additionally, Muthoni emphasizes the importance of planting the right trees in the right places, cautioning against the prevalence of exotic species in public nurseries.
Kenya's tree planting holiday exemplifies a collective and determined effort to combat climate change. By involving every citizen, the initiative seeks to make a significant impact on the environment. As the nation strives toward its ambitious goal of 15 billion trees in the next decade, the tree planting holiday stands as a beacon of hope for a greener and more sustainable future for Kenya and the planet.