The Story of the $10 Montclair Mansion with No Offers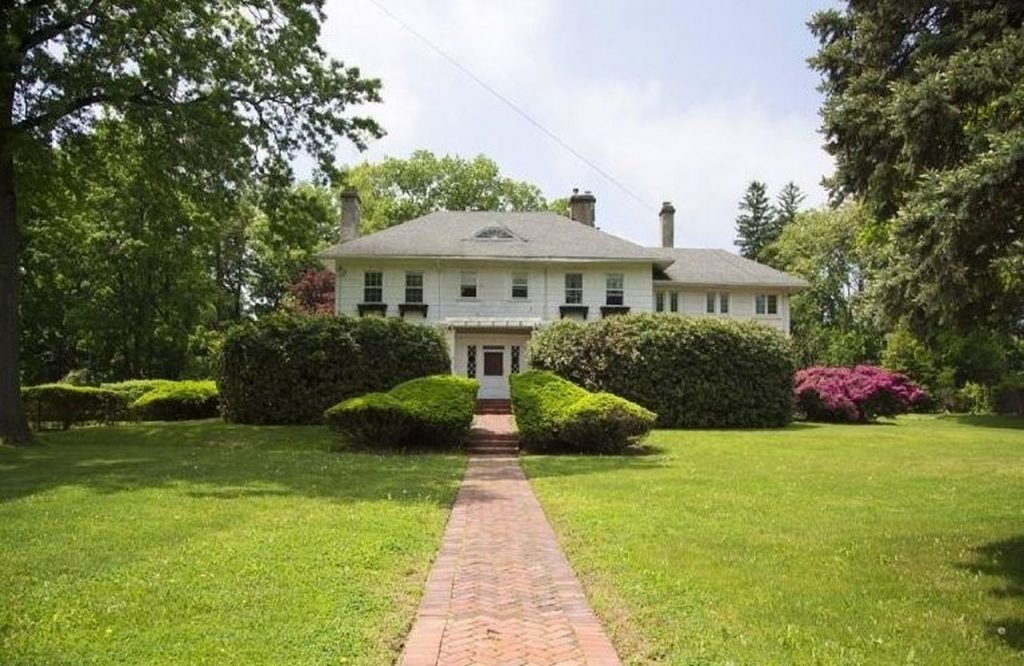 Have you ever thought of owning a mansion? Believe it or not, there was a mansion on the market for a simple cost of $10. Of course, there was some other complications in the sale, but the simple fact that it was listed for a puny $10 should have caught more eyebrows that it did. Here's the story behind this incredible price and home for sale, and why it was listed the way it was.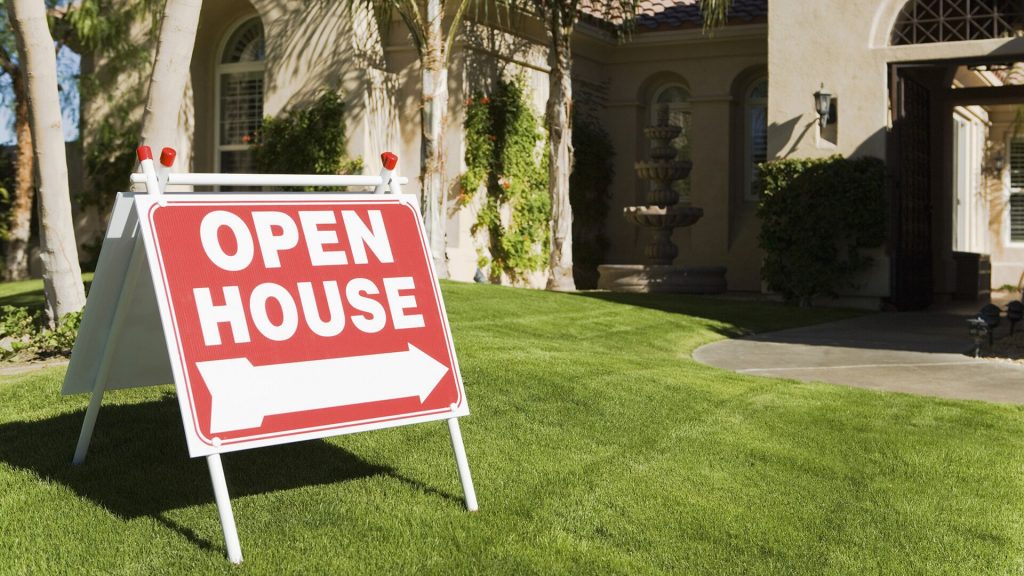 Normally, Good Housing is a Challenge
Anywhere in the New York metro area, finding a quality home at an affordable price is going to be a serious challenge for even the most experienced of consumer buyers. Regardless of how good one is at finding the best deal, the New York metro region is well known for breaking even the best. With a median home price over $340,000, being the mid-point between the higher and lower priced homes, homes in the were automatically pricing out certain parts of the market. However, the demand was not expected to weaken anytime soon either. In fact, the story was pointing in the opposite direction going higher. Thus, when a home suddenly was listed for a measly $10, eyebrows flew off of people's foreheads. And flocked to the home they did. That said, it remained listed and didn't get one single offer for a purchase.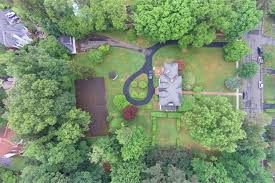 Situated in Montclair
Montclair, NJ is by no means any kind of a shabby neighborhood. It is a distinguished suburban community with a very old and rich history. The $10 mansion in particular was 111 years old, dated back to a colonial style of structure even through it was fabricated at the beginning of the 20th century in practical years. With a high-quality school selection, well-known restaurants, shopping and even country clubs, Montclair definitely falls into the high demand destination for many families who would love to raise their kinds in a typical Americana style town. Even the street the mansion was located on was a bit too good to be true, aptly named Pleasant Avenue. And, assuming the roads are clear (which is another matter), the distance to New York City central was extremely short.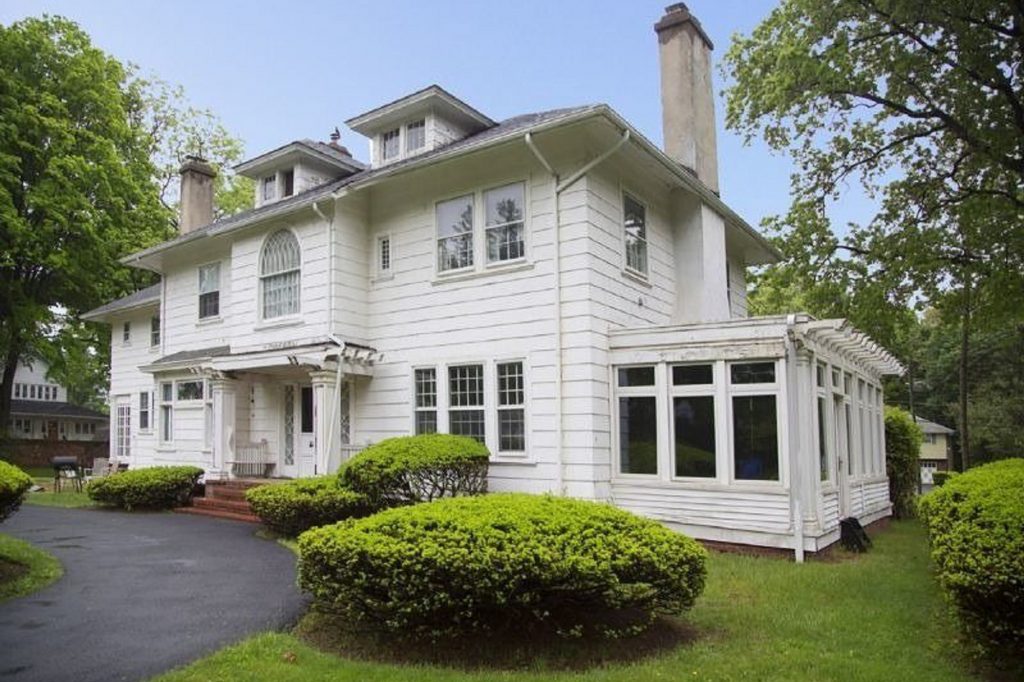 The History of House
Designed by the architect, Dudley S. Van Antwerp, the Montclair $10 mansion actually dates to 1906 when it was built. Antwerp himself hadn't been long as his own business; the architect locally had just hung out his own business shingle six years earlier. That said, he was so good at his job and skill, the Montclair mansion home became a calling card for greater things, and Antwerp was later assigned the Montclair Wachtung Avenue Congregational Church as a later project. He also built the Bayside Yacht Club located on Long Island.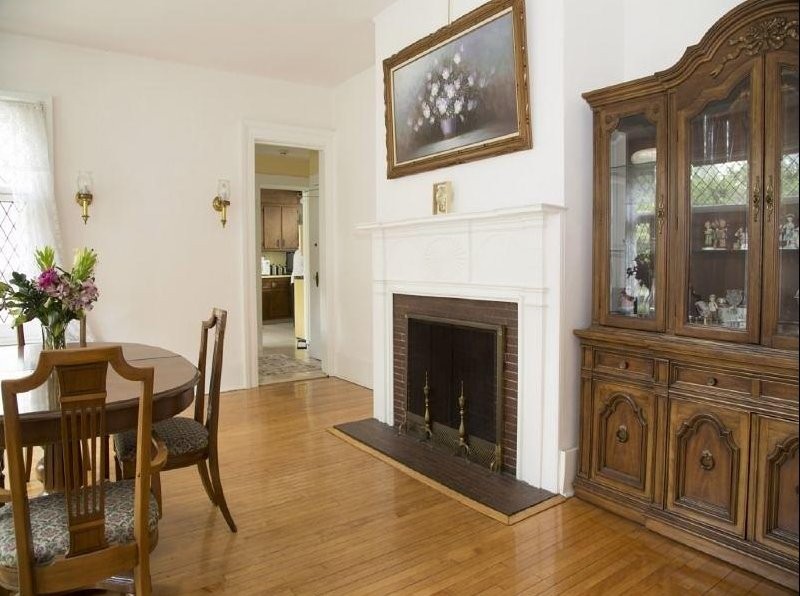 The Home Details
The Montclair $10 mansion was sizable as well. With a 4,000 square feet footprint the home incorporates six different bedrooms matched with 3 full bathrooms and half bathroom inside. And the home was big enough for all sorts of additions or renovations, from a personal wine cellar to a family library or home gym. So why in the world wasn't it selling in a fraction of a second?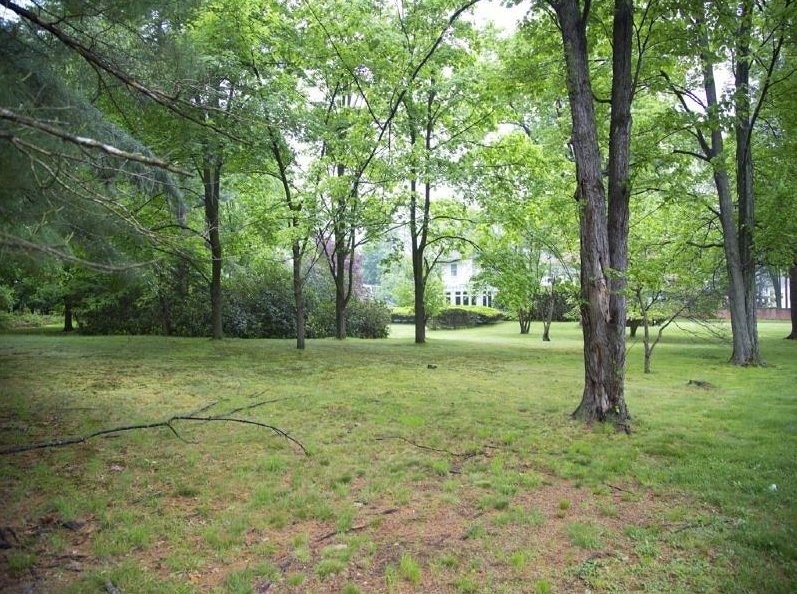 Outside the Home
The surrounding landscape immediately adjacent to the mansion was attractive and jealousy-inducing as well. With 2.5 acres associated with the property, including the land taken up by the home footprint, the entire property was sizable. And it was utilized as well. The property included a separate gazebo as well as private tennis court as well. And there was also a carriage house on the site as well.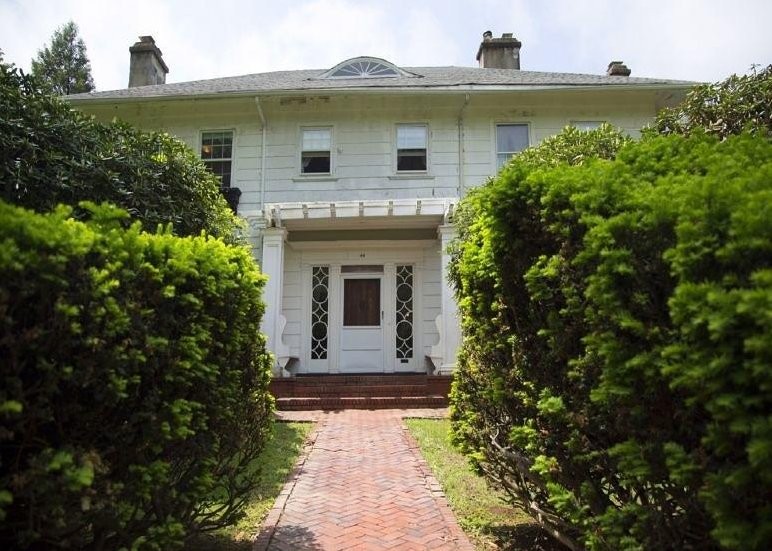 The Appraised Value
Nobody was fooled by the $10 listing for the Montclair mansion. It true appraised value at the time was well above $1.35 million considering the comparable market values and the high demand for quality housing in the greater New York area. If nothing else, the nearby homes should have demanded at least a $1 million for the listing just to live next to the other homes that were no way listing for Walmart discount pricing.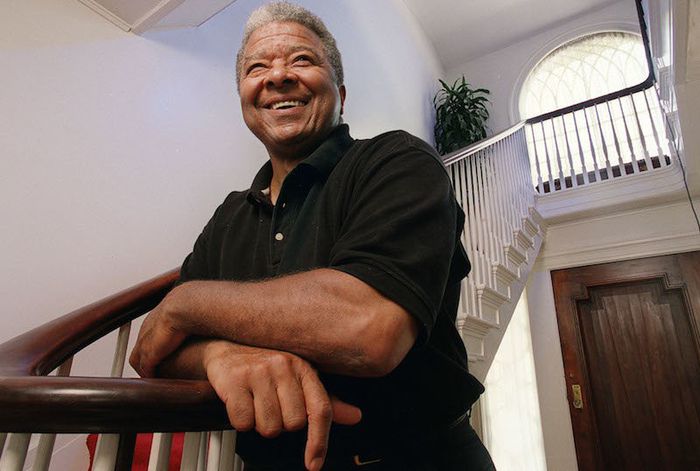 The Home of a Celebrity
Aside from the architect who designed the Montclair $10 mansion, it also had a famous owner as well. Aubrey Lewis will ring bells for those who are big aficionados of American football. Lewis was the first African-American to have been accepted and play on the ivy league Notre Dame football team in the school's history. Aubrey Lewis became so famous as a college player, his name ultimately graced the Montclair high school field in later years, but Lewis himself didn't go on to professional football. A permanent medical condition kept him back, but Aubrey was still going to make history again after college.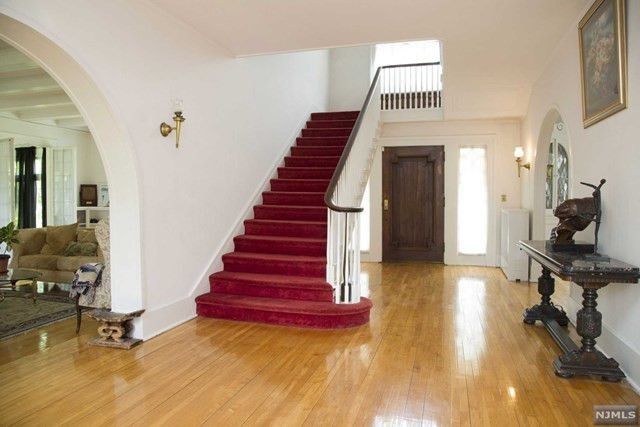 Aubrey Lewis Achieved a Second First
Career-wise, Lewis also decided his path was going to take him into federal law enforcement. In that respect, he joined and passed the first Federal Bureau of Investigation (FBI) class that allowed African-Americans to join their force. From there, Lewis worked an entire career life until he reached retirement. Then, it was time to find a place that was quiet, peaceful and good for his family. Montclair became that destination. Ultimately, the very same heart weakness took Lewis' life in 2001, and he passed away. A real estate investment group snapped up the property to redevelop Lewis' home into smaller lots, but the idea fell part just as fast.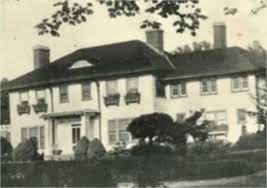 Historical Property Restrictions
When the property was bought by the development team, they had a hamstring blocking their original intent. The sale included an agreement that protected the estate in terms of keeping it whole. The party on the other side of the contract was the Montclair Historic Preservation Commission. Given Aubrey Lewis' history, the estate was deemed history and needed to be kept whole, which if course blocked any development of smaller lots. So, the real estate team came up with Plan B. List it for $10 with a key contingency.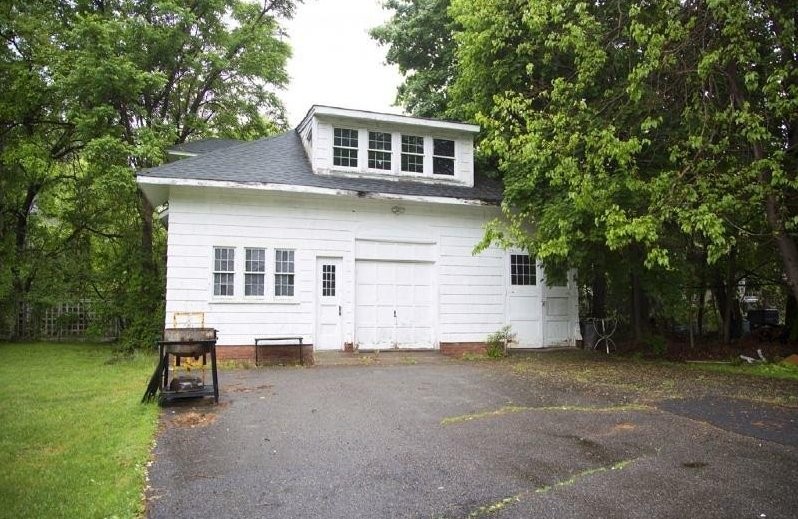 Exactly What was the Catch?
$10 for a mansion should be enough to get most people to just jump at the deal and risk $10, even if it's throwing money away. However, the problem had to do with where the mansion was located. Anyone who bought it, could not live in the structure while it sat on the estate. Because of its historic significance, the home was to remain empty of a resident. The only way anyone was going to get the benefit of the home itself was to move it off of the land. Of course, a project like that easily could be cost-prohibitive, both for the move as well as having land where to relocate the home and make it livable again.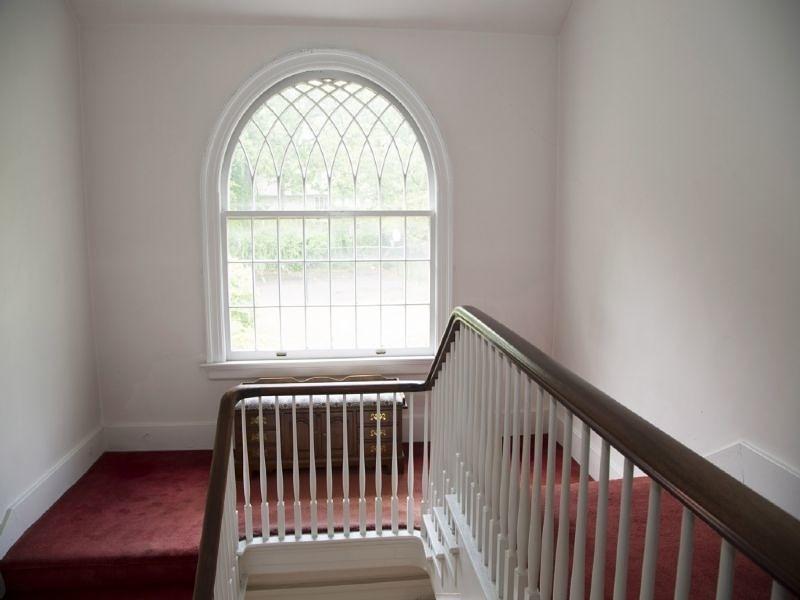 There Were More Requirements as Well
In addition to needing to move the home, the new owner was also going to be stuck covering all the development fees placing the home in a new location, which could only be within a quarter mile of its existing location. That second requirement was pretty much a deal-killer. Overall, even with $10,000 added in by the seller to help with the renovation once relocated, the move of a such a home was easily going to run near $200,000, which was probably on the low end of cost estimates.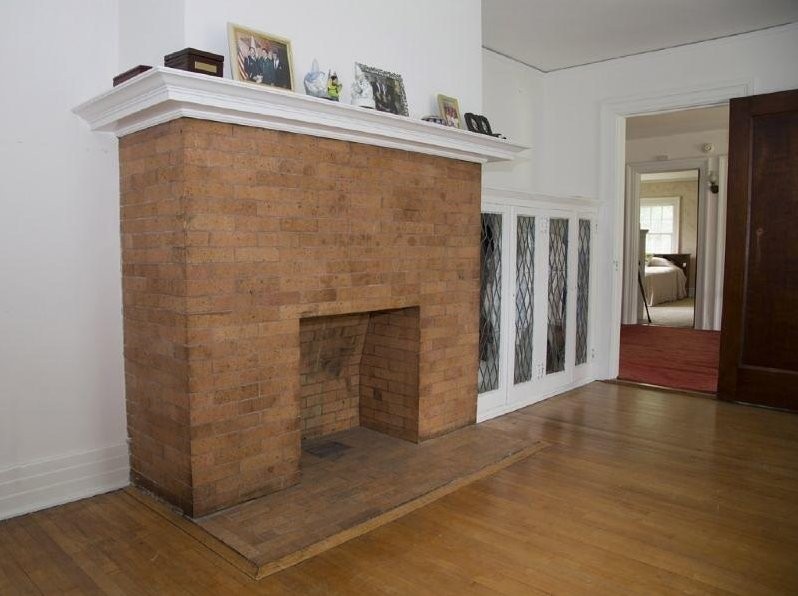 The House was Eventually Wrecked on Purpose
In the end, nobody got what they wanted. There were no buyers for Aubrey Lewis' former home, and the owners couldn't sell. So, they demolished it in May 2018. While the Historical Society could put restrictions on its sale, they could not block the destruction of the home by its owner, at least not legally. So, the developers chose a pyrrhic victory by just smashing the place. That in turn wiped out any claim by the Historical Society, and the City of Montclair took over the property. And, eventually a smaller, eight home development was completed on the site. However, one small memory of Aubrey Lewis remained afterwards; the road and court were named Lewis Court in memory of Aubrey Lewis.

Los Angeles Unveils Roadmap to 100% Renewable Energy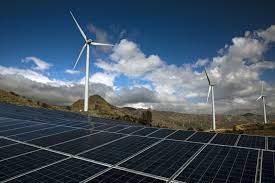 The largest city in all of California, Los Angeles hosts a population north of four million people as well as nearly 3.8% of the nation's economy. Revered as a destination for outdoor enthusiasts and Hollywood aspirationals alike, Los Angeles also has earned a reputation for its smog and pollution.
Fortunately for LA locals, it looks like there is a plan being put in place to transition away from burning coal for electricity. If this goal is enacted, eventually Los Angeles could see itself achieving more than 98% of its clean energy within the next ten years.
Clean Energy to Combat Pollution
A first-of-its-kind study was commissioned by the city of Los Angeles in collaboration with the National Renewable Energy Laboratory. The study would go on to reveal that Los Angeles has a legitimate opportunity to attain 98% clean energy by 2031 and 100% clean energy by 2035, both plans that fall in line with the promises made by President Biden on climate change. The report went on to conclude that clean energy can get produced at an efficient level so that rolling blackouts and economic disruptions are no longer required.
According to the NREL, a federal research agency, the path toward clean energy involves the construction of solar farms, batteries, and wind turbines. These clean energy solutions have been around for years, but they've only just recently become embraced at a federal level under the Biden Administration, continuing plans put in place by President Obama preceding him. Included in the construction goals listed in the report is a focus on energy efficiency and something known as 'demand response', a program that would pay people to utilize energy when the solar and wind farms are producing plentiful amounts.
Not only would the efforts put in place by the NREL study help combat pollution, but it would also go directly toward slashing the traumatic pollution that comes from cars, power plants, furnaces, and trucks all throughout Los Angeles County. These changes would have a dramatic and direct positive impact on lower-income neighborhoods as well as communities of color.
While the NREL study is incredibly optimistic, it is also incredibly feasible. According to researchers and professionals who have absorbed the NREL study, the energy efficiency plan allows for year-round power, with lights on every hour out of the year. Additionally, the commissioned report proposes that homes would even be protected from energy loss due to wildfires and downed transmission lines.
Discussions surrounding clean energy and how to implement it have risen dramatically since the power outages that plagued Texas in early 2021. Power grid failures and an over-reliance on fossil fuels would highlight a natural disaster that saw millions of native Texans without power, forced to boil snow to gain access to life-saving water. With continued weather extremes to come due in large part to climate change, these issues are only going to get worse as time goes on.
Mayor Garcetti spoke on the issue citing a need to keep medical equipment powered, refrigerators running, and the city operational in the face of extreme weather. Garcetti pointed to "top scientists" from "around the world" that have helped to create an actionable plan that is as realistic as it is potentially effective.
The NREL created a study team of more than 100 participants in support of the Eagle Supercomputer located at the Golden, CO, Research Headquarters. The program has incorporated millions of simulations since 2017 while generating reliable data for use with reference to jobs, weather, power lines, solar panels, and electrical use throughout L.A. County.