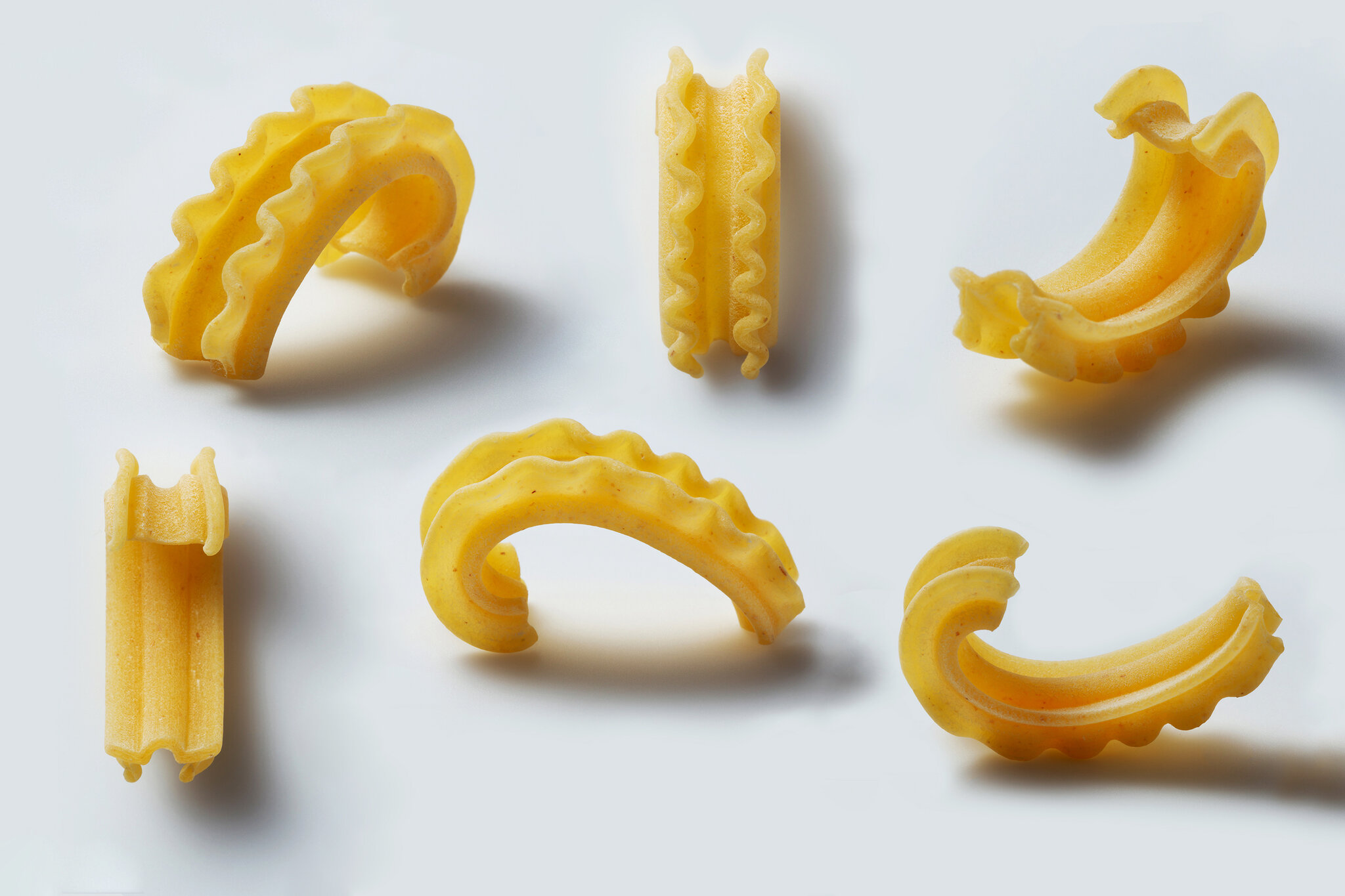 The Search for the Perfect Pasta Results In A New Pasta Shape
Most people accept the shape of pasta when it's put in front of them on a warm plate. However, one fellow wasn't so accepting. In fact, he was so agitated by not finding the exact perfect shape of pasta for eating, he created it instead.
If one thinks of it long enough, there might be a number of factors that could go into the ideal past shape. Maybe it should be bite size. Maybe it should be scooped to hold sauce better instead of spraying off the plate when picked up, like spaghetti. Maybe it should be in large cut pieces like ravioli instead of small bits like rotini. Whatever the case, Dan Pashman decided he could do better than the age-old tradition, and he could invent a pasta shape that made more sense and had practicality.
The first part, of course, was figuring out the best qualities of the ideal pasta shape. That meant identifying such attributes and defining them clearly to translate into specifications. Some of the more interesting terms that came up included forkability for actual control with a utensil, sauceability for compatibility with pasta sauces, and, a self-describing one, tooth-sinkability. As it turned out, Pashman wanted to rate pasta on whether it could be chewed properly as well.
Interestingly, Pashman did not assume he could figure out pasta perfection blindly. Instead, he did his due diligence and actual research, sitting down and interviewing the pasta experts at the North Dakota State University Pasta Lab. The team there educated Pashman on both the history of pasta as well as what refines it to be a given shape worldwide. Then, Pashman packed his bags and headed to New York City, to learn at the Sfolgini factories how pasta is packed, dried out and stored. The whole adventure ended up being a podcast set of shows that documented Pashman's efforts to create an ideal pasta based on past lessons.
Key factors stood out that needed to be included. Wavey edges versus clean up were better for sauce to build up on, and forkability was also a big demand to make sure the pasta wasn't soggy or would fall apart when picked up for eating. Finally, the pasta needed to have the right shape so that it comfortably fits a person's mouth instead of being too small and wanting or too big and falling off into a red saucy mess.
As it turned out, Pashman was indeed able to create the "perfect" pasta, cascatelli, which met all the criteria of food perfection defined above. However, for Sfoglini, it gave the pasta company a new product that quickly went into high demand. Now the pasta factory is backlogged with orders. And, it turns out to be healthier, being a wheat-based noodle versus standard pasta mix.

The Ockendon Solar Farm's Remarkable Transformation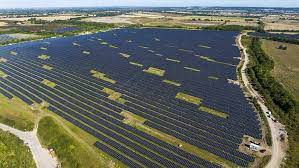 A once-neglected trash dump in England has undergone a breathtaking transformation into one of the United Kingdom's largest solar farms. The Ockendon solar farm, as it is now known, is set to provide electricity to an impressive 15,000 homes. With its 100,000 gleaming solar panels, it proudly stands as the third-largest solar farm in the entire UK.
This remarkable journey from waste ground to green energy oasis reflects the nation's growing commitment to renewable energy and sustainability. Frank Gordon, the director of policy at the Association for Renewable Energy and Clean Technology, highlighted the importance of projects like Ockendon solar farm in addressing the climate crisis. He told The Guardian, "We urgently need more solar in the UK to help meet our legally binding net-zero goals, and this summer's extraordinary global weather has further underlined the need for climate action."
The Ockendon solar farm is a shining example of the UK's transition to cleaner energy sources. Since 2020, nearly half of the nation's power has been sourced from a combination of wind, solar, bioenergy, and hydroelectric sources. This shift towards renewable energy not only reduces harmful emissions but also bolsters energy security and creates jobs in the burgeoning green energy sector.
The transformation of the Ockendon site is nothing short of inspirational. What was once a symbol of waste and environmental neglect has become a symbol of hope for a more sustainable future. As solar farms like Ockendon continue to sprout across the UK, they bring us one step closer to achieving our net-zero emissions goals and safeguarding the planet for generations to come.