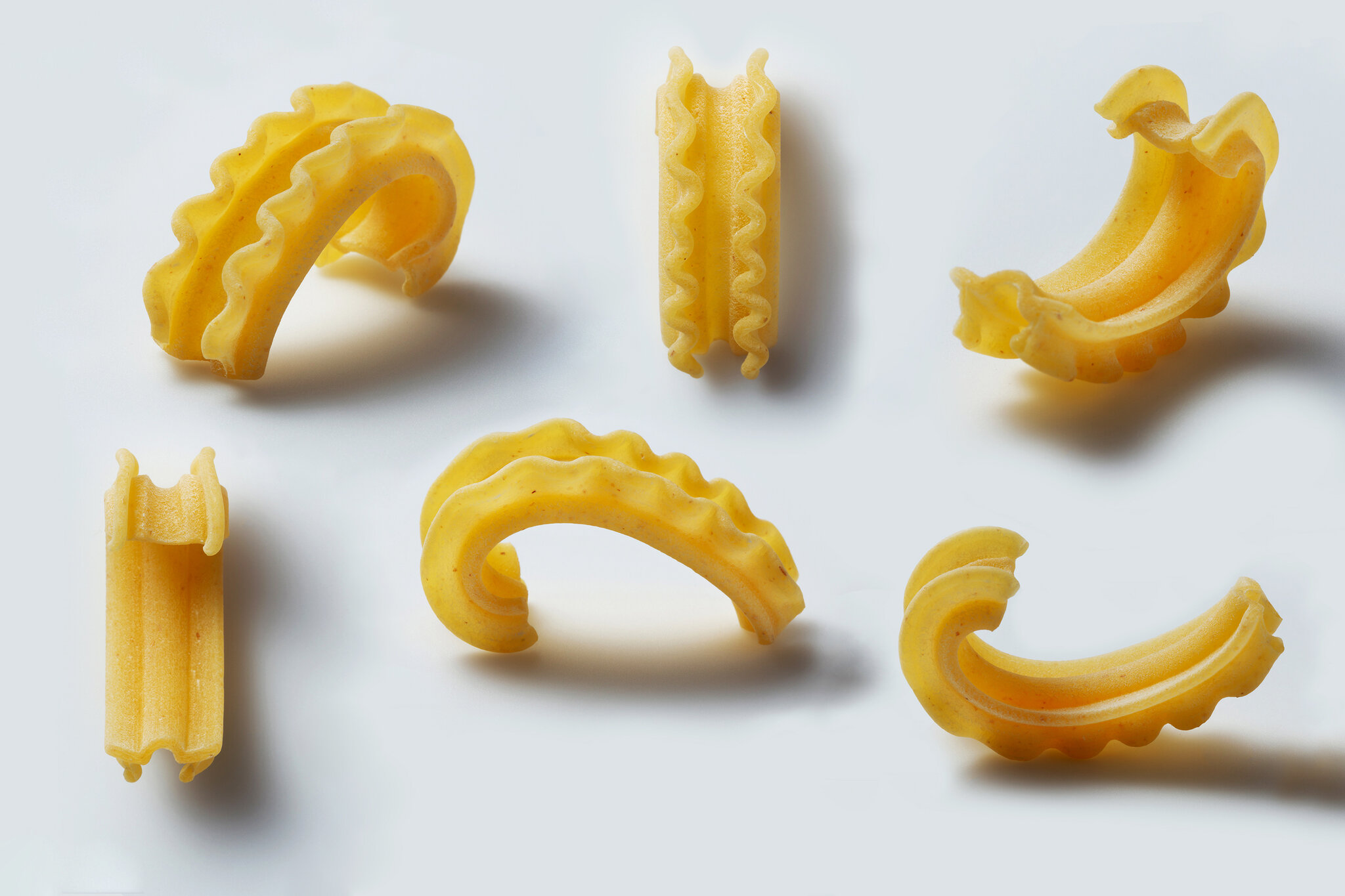 The Search for the Perfect Pasta Results In A New Pasta Shape
Most people accept the shape of pasta when it's put in front of them on a warm plate. However, one fellow wasn't so accepting. In fact, he was so agitated by not finding the exact perfect shape of pasta for eating, he created it instead.
If one thinks of it long enough, there might be a number of factors that could go into the ideal past shape. Maybe it should be bite size. Maybe it should be scooped to hold sauce better instead of spraying off the plate when picked up, like spaghetti. Maybe it should be in large cut pieces like ravioli instead of small bits like rotini. Whatever the case, Dan Pashman decided he could do better than the age-old tradition, and he could invent a pasta shape that made more sense and had practicality.
The first part, of course, was figuring out the best qualities of the ideal pasta shape. That meant identifying such attributes and defining them clearly to translate into specifications. Some of the more interesting terms that came up included forkability for actual control with a utensil, sauceability for compatibility with pasta sauces, and, a self-describing one, tooth-sinkability. As it turned out, Pashman wanted to rate pasta on whether it could be chewed properly as well.
Interestingly, Pashman did not assume he could figure out pasta perfection blindly. Instead, he did his due diligence and actual research, sitting down and interviewing the pasta experts at the North Dakota State University Pasta Lab. The team there educated Pashman on both the history of pasta as well as what refines it to be a given shape worldwide. Then, Pashman packed his bags and headed to New York City, to learn at the Sfolgini factories how pasta is packed, dried out and stored. The whole adventure ended up being a podcast set of shows that documented Pashman's efforts to create an ideal pasta based on past lessons.
Key factors stood out that needed to be included. Wavey edges versus clean up were better for sauce to build up on, and forkability was also a big demand to make sure the pasta wasn't soggy or would fall apart when picked up for eating. Finally, the pasta needed to have the right shape so that it comfortably fits a person's mouth instead of being too small and wanting or too big and falling off into a red saucy mess.
As it turned out, Pashman was indeed able to create the "perfect" pasta, cascatelli, which met all the criteria of food perfection defined above. However, for Sfoglini, it gave the pasta company a new product that quickly went into high demand. Now the pasta factory is backlogged with orders. And, it turns out to be healthier, being a wheat-based noodle versus standard pasta mix.

41 Million British Pounds Left to a Lancashire Town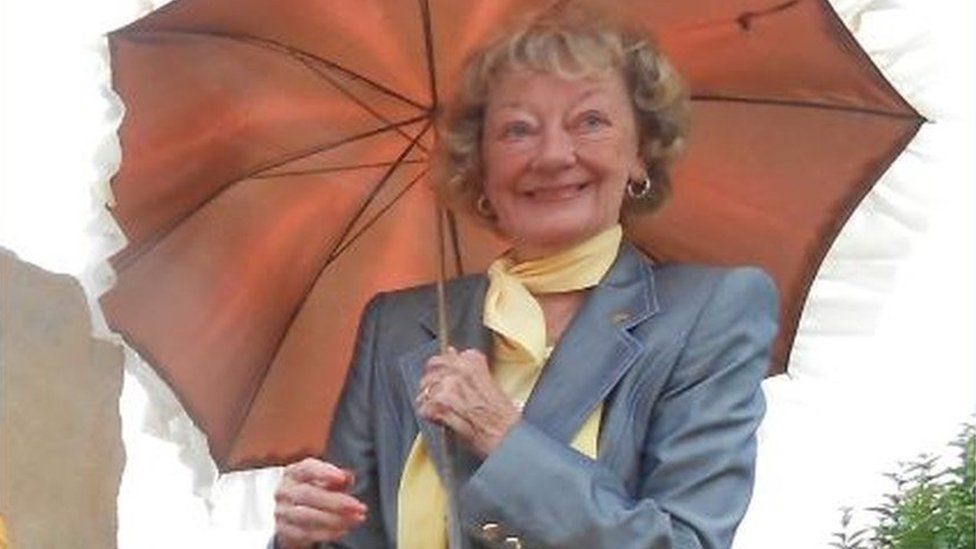 Someone leaving money or assets to another person after their death is very normal and typical. However, when a person leaves a massive inheritance of millions to an entire town, that's another matter entirely. Dorren Lofthouse did just that, passing at the age of 91 in 2021, and leaving a sizable fortune of an inheritance to benefit her hometown in Lancashire, England.
Lofthouse is well known for being associated with the success of Fisherman's Friend, a cough suppressant and candy that became quite popular as an edible product. And Lofthouse's charity was not unknown; her family had been involved with charity in Lancashire since the 1990s. That said, nobody expected her to leave a total of 41 million British pounds for the benefit of Fleetwood, her hometown. Saying that the Town Council was at least flabbergasted was an understatement. "Unbelievable," was their official statement on the matter.
The money doesn't go directly into the town's general fund either. It has been dedicated to a specific charity, the Lofthouse Foundation, which is dedicated to boosting and revitalizing Fleetwood to an earlier grandeur and vibrancy. The idea was put into play back in 1994, and Dorren Lofthouse's last gift really puts the project into high gear now.
The Lofthouse relationship with Fleetwood is an old one, going back to as early as 1865. James Lofthouse gathered the means to produce the lozenges from some of the cases he had with fisherman who couldn't speak after being on the water all day long. Those first sore throat cases turned into a lozenge business that manufactured 5 billion of the sweet throat relief tablets annually. By the 1960s, the lozenge was going international. It was also making the Lofthouse family an incredible amount of income and fortune, which they did not keep to themselves. The Lofthouse efforts to help support their Fleetwood community as well as the greater part of Lancashire became general lore in the area over the decades.
That the town council had hoped the funds had been directly allocated to the town itself was no surprise, but it's clear the Lofthouse Foundation will be the primary decision-maker on how the inheritance goes to benefit Fleetwood in total. In this regard, the town council will have to put its thinking cap on to come up with good proposals versus running off and just spending an unplanned pot of cash. Doreen Lofthouse obviously anticipated the scenario and prepared for it competently, just like the businesswoman she was all her life.