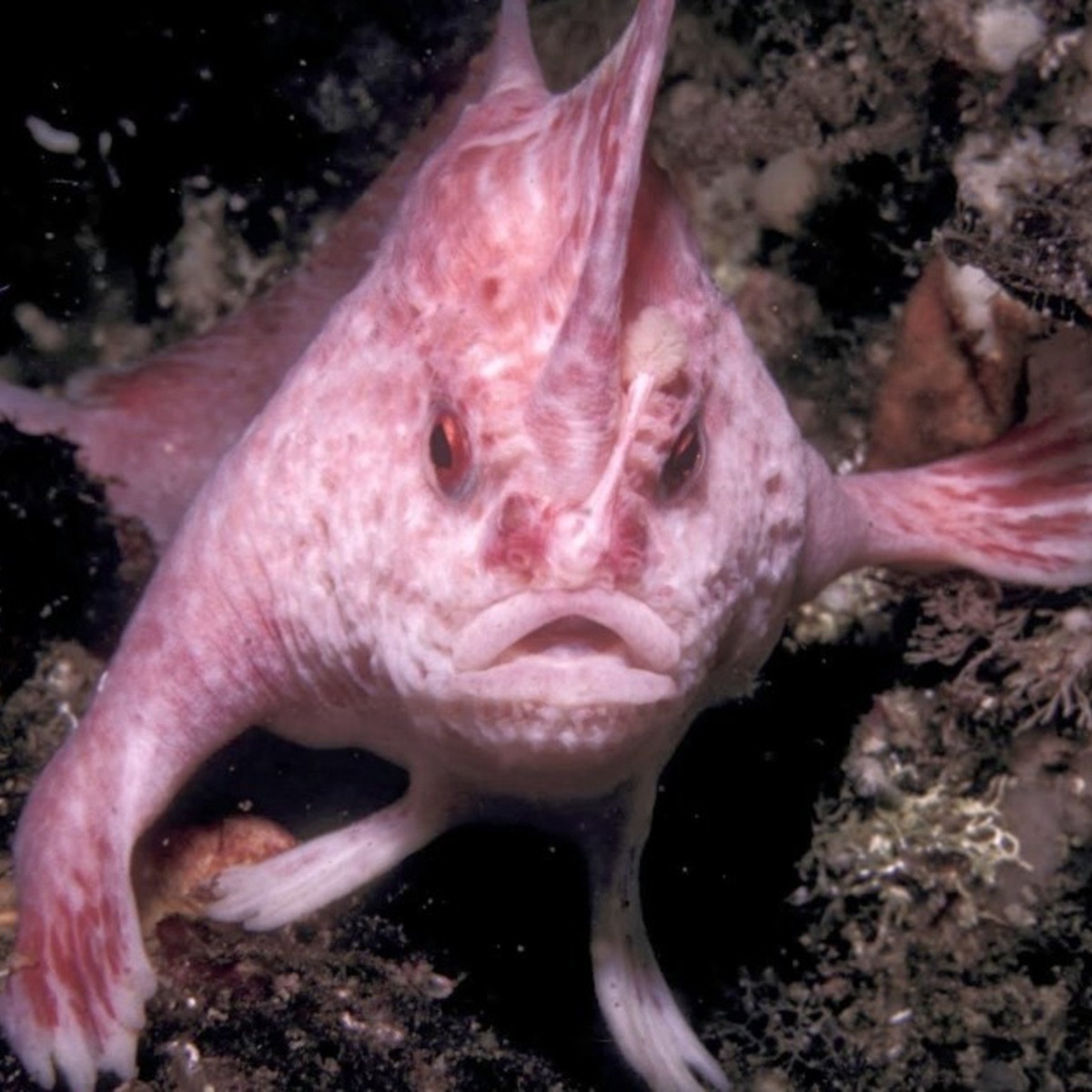 The Re-appearing Aussie Pink Handfish
A good number of species have gone extinct in the 19th and 20th centuries thanks to humans, development, and lack of awareness of what change can do to an ecosystem. However, fortunately, one species somehow managed to make a comeback, which was a surprise to a lot of biology experts and fish specialists. The Australian Pink Handfish was thought to have seen its last swim more than two decades ago. The extremely rare fish was last seen in the waters off coastal Tasmania, and was assumed to have died off after 1999.
Alive by Terminology Only
While officially the Pink Handfish was technically labeled "endangered," no one had seen the species for years in the water. However, running a monitoring exercise with a deep sea camera in a marine sanctuary, researchers were once again able to confirm the fish's delicate but clearly present existence in the Australian ocean. Interestingly, the fish managed to find survival going deeper into the water than it had historically been found. So, while folks no longer found the species at its old depth, it was clearly present and healthy down deeper where there was less human activity and encroachment. At 150 meters under the surface, it's not likely to get much irritation from regular diving or boating.
Time to Rewrite the History Books Again
Researchers were also puzzled and began opening up new options for possibilities with the Pink Handfish as well. It was simply assumed the species was a shallow water fish and would not function or survive at deeper levels. Obviously, the prior research was incorrect. Unlike regular fish that generally swim, the Pink Handfish has a walking habit, using its front fins to claw and grab coral as it walks across the sea floor. While it can definitely swim, the species relies on walking activity for a closer inspection of food sources and discovery.
Food is a Good Standby for a Party
Researchers regularly use bait and cameras to pick up local activity where they film, capturing images of the local fish and sea life lured by the easy food availability near the camera. Dropping a deeper water camera into the Tasman Fracture Marine Park at the floor level of the water, the goal was to get a good visual of crustacean sea life and bottom dwellers. Much to the surprise of the researchers, when they reviewed the film, there was an additional food forager in the mix no one expected. A fully-grown adult Pink Handfish showed up after it got a nudge from a rock lobster in the same area. The Handfish didn't get too involved, checking out the food flurry and then swimming away quickly, but specialists were able to confirm the species. It stood out so distinctly from the other fish and sea life, the Handfish was hard to miss.
So, officially, the Pink Handfish has now been confirmed to still be alive and definitely endangered, but in a positive state versus what everyone thought for more than 20 years to the opposite.

Drew Carey's Beyond Generous Gesture to Support Striking Writers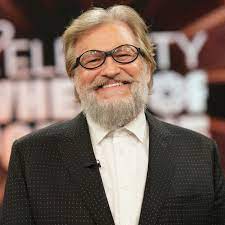 In times of struggle, acts of kindness and generosity can bring hope and relief to those in need. Drew Carey, a well-known television personality, has once again shown his compassion by providing daily lunches for members of the Writer's Guild of America (WGA) who are currently on strike. This remarkable gesture is helping to alleviate some of the financial strain faced by these hardworking individuals.
Drew Carey is graciously covering the expenses at two local businesses for WGA members who show their guild card. The two restaurants involved in this endeavor are Bob's Big Boy in Burbank and Swingers Diner on Beverly. With every meal, Drew is estimated to be spending thousands of dollars per day to ensure that these writers are well-fed during this challenging time.
This is not the first time that Drew Carey has demonstrated his support for the WGA. During the 2007 strike, he generously provided lunches to struggling writers for two consecutive months. His commitment to helping others in need has not wavered over the years, and he continues to be a beacon of kindness.
The gratitude expressed by the WGA members for Drew's actions is overwhelming. Many writers have taken to social media to share their appreciation and to highlight the impact of his generosity. One writer tweeted, "Drew bought me lunch for two months straight in '07 when I was struggling with that WGA strike. In a better place now, but Drew continues to be a good dude." The outpouring of thanks and support from the WGA community is a testament to the positive effect that Drew's kind gestures have on their lives.
The participating restaurants have become a gathering place for WGA members, who are not only enjoying the delicious meals but also feeling the love and support from Drew. The writers express their gratitude repeatedly, and the staff at the restaurants are grateful to be part of this compassionate act. They feel privileged to play a role in facilitating Drew's generosity and witness the joy it brings to those in need.
Being a writer can be challenging, with periods of financial uncertainty and limited opportunities. The current strike has exacerbated these difficulties, making every complimentary meal a significant relief for the writers. As one member explained, "They're very, very happy and they're very, very thankful to Drew." The impact of Drew's support goes beyond a single meal—it represents a lifeline for those facing financial hardships during the strike.
Drew Carey's unwavering commitment to supporting the WGA and his genuine care for those in need is truly commendable. His actions remind us of the power of kindness and the difference one person can make in the lives of others. As the strike continues, the lunches provided by Drew serve as a ray of hope and a reminder that the writing community is not alone in their fight.
In times of hardship, it is heartwarming to see individuals like Drew Carey step forward and offer their support. His kindness and generosity are an inspiration to us all, and his contributions to the well-being of the WGA members are deeply appreciated.