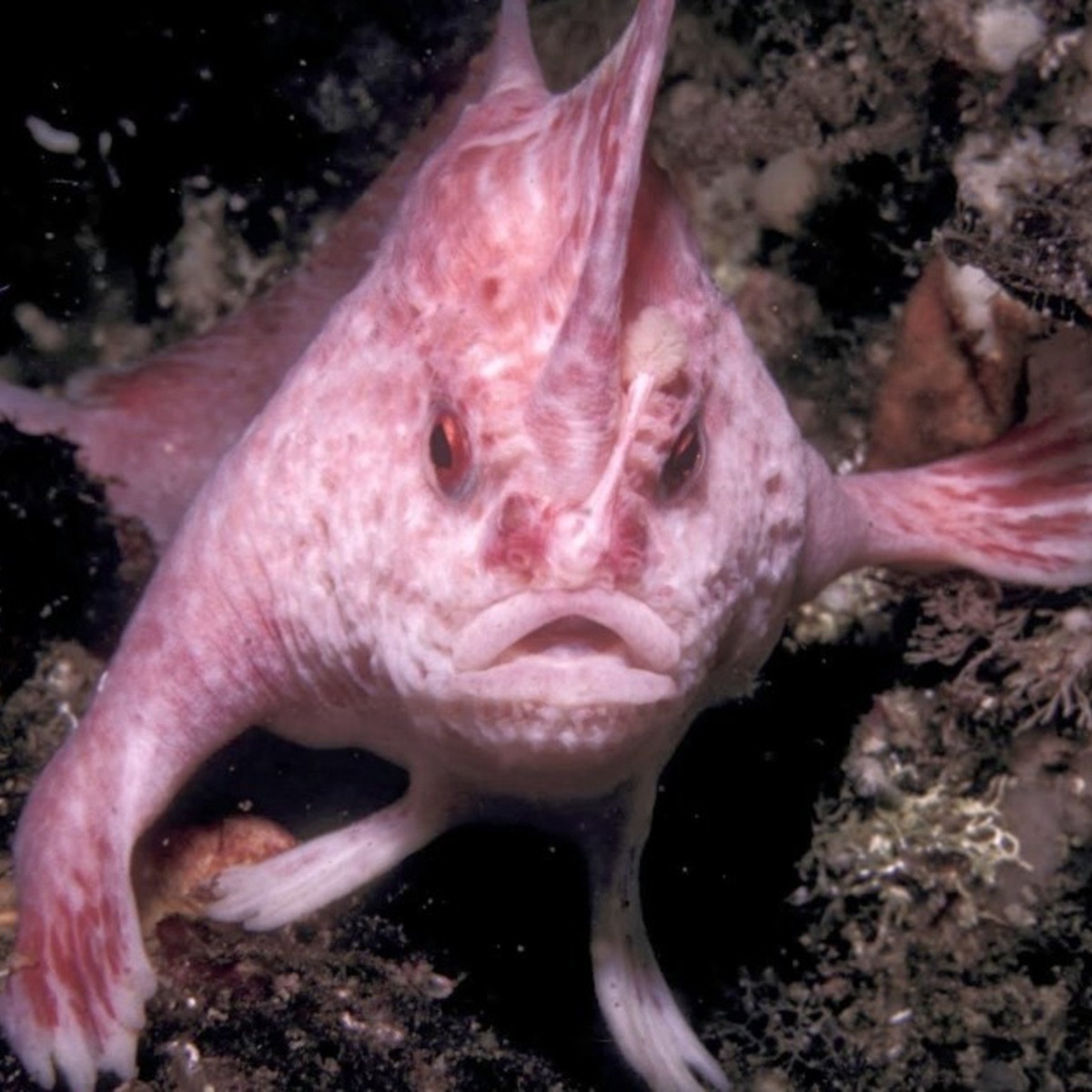 The Re-appearing Aussie Pink Handfish
A good number of species have gone extinct in the 19th and 20th centuries thanks to humans, development, and lack of awareness of what change can do to an ecosystem. However, fortunately, one species somehow managed to make a comeback, which was a surprise to a lot of biology experts and fish specialists. The Australian Pink Handfish was thought to have seen its last swim more than two decades ago. The extremely rare fish was last seen in the waters off coastal Tasmania, and was assumed to have died off after 1999.
Alive by Terminology Only
While officially the Pink Handfish was technically labeled "endangered," no one had seen the species for years in the water. However, running a monitoring exercise with a deep sea camera in a marine sanctuary, researchers were once again able to confirm the fish's delicate but clearly present existence in the Australian ocean. Interestingly, the fish managed to find survival going deeper into the water than it had historically been found. So, while folks no longer found the species at its old depth, it was clearly present and healthy down deeper where there was less human activity and encroachment. At 150 meters under the surface, it's not likely to get much irritation from regular diving or boating.
Time to Rewrite the History Books Again
Researchers were also puzzled and began opening up new options for possibilities with the Pink Handfish as well. It was simply assumed the species was a shallow water fish and would not function or survive at deeper levels. Obviously, the prior research was incorrect. Unlike regular fish that generally swim, the Pink Handfish has a walking habit, using its front fins to claw and grab coral as it walks across the sea floor. While it can definitely swim, the species relies on walking activity for a closer inspection of food sources and discovery.
Food is a Good Standby for a Party
Researchers regularly use bait and cameras to pick up local activity where they film, capturing images of the local fish and sea life lured by the easy food availability near the camera. Dropping a deeper water camera into the Tasman Fracture Marine Park at the floor level of the water, the goal was to get a good visual of crustacean sea life and bottom dwellers. Much to the surprise of the researchers, when they reviewed the film, there was an additional food forager in the mix no one expected. A fully-grown adult Pink Handfish showed up after it got a nudge from a rock lobster in the same area. The Handfish didn't get too involved, checking out the food flurry and then swimming away quickly, but specialists were able to confirm the species. It stood out so distinctly from the other fish and sea life, the Handfish was hard to miss.
So, officially, the Pink Handfish has now been confirmed to still be alive and definitely endangered, but in a positive state versus what everyone thought for more than 20 years to the opposite.

LA Cougar Makes It Over a Freeway Known for Animal Deaths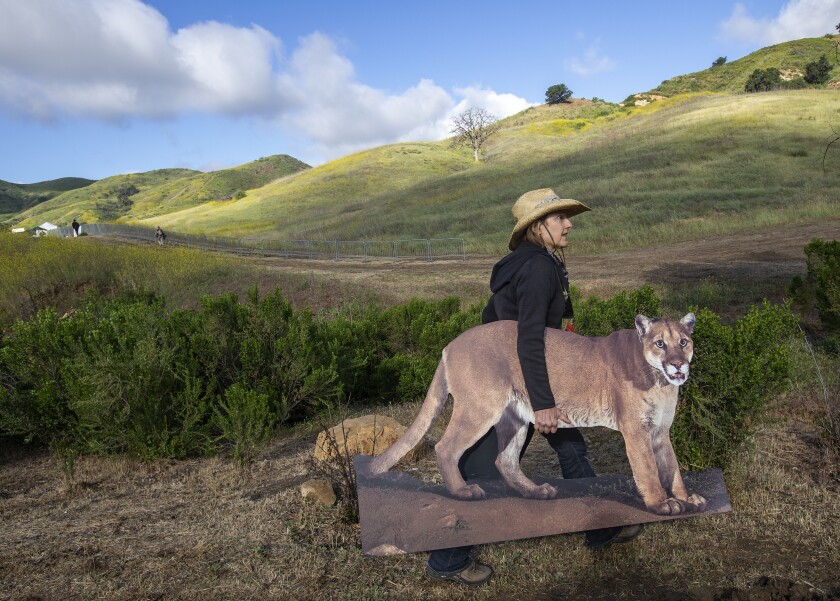 The idea of manmade infrastructure to help wildlife continue to propagate and create new generations has always been a Grand Canyon challenge for conservationists. The cost is usually prohibitive and hard to justify for animals, but the provisioning of the features makes sense as it allows wildlife displaced by development alternative paths and means to re-connect and continue to live. As development continues to spread, most often with highways first, these modern transportation corridors end up being death lines for animals who try to cross but have no idea what the dangers are.
The 101 Freeway that cuts through the Agoura Hills of California is a particularly specific example of a death-line for wildlife. It has repeatedly been a problem, killing animals by impact with cars as they try to forage for food or connect with others for mating. Instead, however, an idea was launched a decade ago to build a safety corridor that animals could use to get across safely. Essentially, the corridor was to be a bridge over the highway, natural in appearance to wildlife but functional and structural to span the highway and keep them away from cars when crossing.
A decade later, on Earth Day 2022, the 101 Freeway Wallis Annenberg Wildlife Crossing was initiated. The idea is not a new one; Europeans have been creating wildlife corridors over or under their highways for years. However, for the U.S. and California, the Annenberg Crossing is one of the first to be created by a municipality over a major traffic conduit.
Additionally, one very distinct wildlife participant will likely have a very strong interest in using the crossing. Mountain lions are extremely long-range roaming animals, directly impacted by highways and infrastructure that makes it too dangerous for them to cross. Along with hundreds of species that will likely use the cross to connect with others of their kind, mountain lions are sure to find the crossing advantageous, particularly at night when they do most of their traveling.
Safety corridors are a game-changer in the conservation world. They allow wildlife to adapt to development and live safely around it versus become blocked and eventually die off from a lack of gene diversity in breeding. They also push society to incorporate conservation impact planning into infrastructure development for the future as well. The Annenberg Crossing will be completed as a partnership between conservancies, charity, non-profit activism and California government.
Spanning over 200 feet long, the Annenberg Crossing will provide local wildlife plenty of room to maneuver across. The width measures at least 165 feet from side to side, will be a natural surface environment, and it will be high enough to keep wildlife entirely safe from passing vehicles below. It will also provide direct land connection for mountain lions who currently survive with small populations in the area and were cut off previously by the freeway.