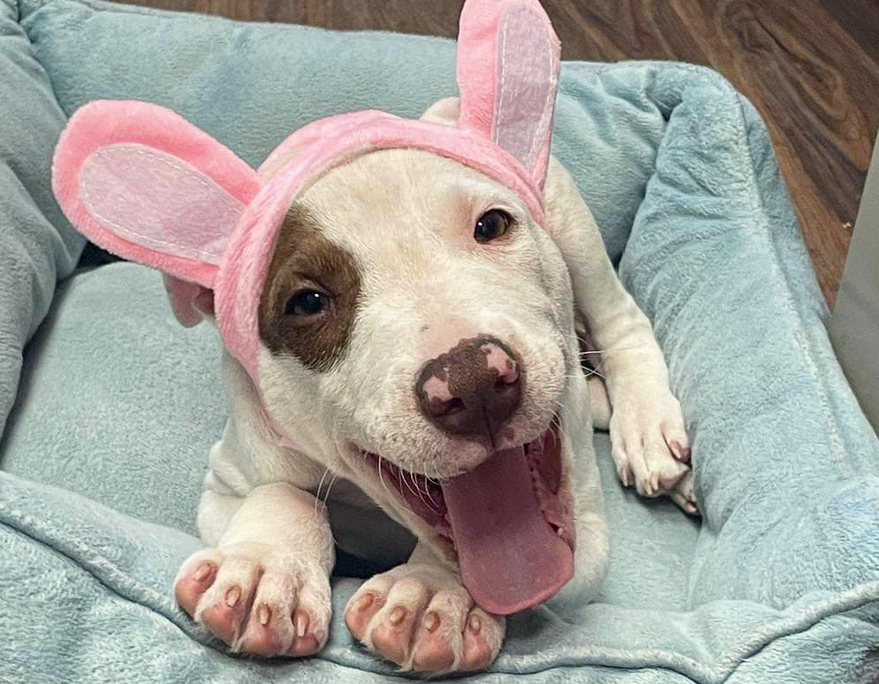 The Promise of a New Dog Shelter in Alabama
Situated in Florida as its original establishment, Big Dog Ranch Rescue has outgrown its resources and is now looking to expand into another state, namely Alabama. The non-profit organization has been a notable force in helping preserve the lives of dogs that would otherwise be euthanized. Following a philosophy of no-kill protection, however, comes at a cost. It takes serious financial resources to not only provide a place for discarded dogs to not just live but to also be sheltered, fed, and protected until such time that they are adopted or permanently settled. In some cases, that never happens, and the dogs must be taken care of for their natural lives. Obviously, medical care becomes an issue as well as they age.
The plan is to create a second shelter, to the size of 100 acres. It's not a small leap forward. With an ideal site located in Macon County at what used to be a greyhound racing training farm, the property can go to a better use for dogs that need help with Big Dog Ranch Rescue in charge. That assistance comes in the form of rehabilitation, recovery, protection and even adoption. And there is no shortage of need. As CEO Lauree Simmons can confirm, every day adds dozens of more dogs to the street. If they survive the first few weeks, they end up living a horrible existence of scrapping and getting sick. If not, they get caught by an animal control who may quickly euthanize the animals due to a lack of municipal space to hold them long.
As things get hard economically, inflation and rising prices have a cost in more than just direct ways like at the fuel pump. People start to cut corners, and sometimes that means getting rid of their pets. Unfortunately, that doesn't mean finding a good home for them. Abandoned dogs are common in hard-hit neighborhoods, and it only increases when the economy starts to take a nose-dive. Simmons and the rest of the staff at Big Dog Ranch Rescue are seeing huge numbers at municipal shelters and the overcrowding is only continuing. By the non-profit's estimates, they expect that the Alabama extension will fill up and help protect at least 5,000 new animals annually.
The Macon County location is for more than just that immediate location. It will be a regional hub for wayward dog protection, covering territories that range from Georgia and Kentucky to as far west as Texas. Providing protection services for five states in total, the Alabama project will be one of, if not the biggest, dog shelter in the country.
In total, the new facility will incorporate a total of 16 full kennels as well as support buildings. The full project will take some time to come online, but at least 5 kennels will be operational along with a veterinarian center on opening day. Staff will live on site as well for 24/7 coverage and support.
With the start target date expected in September 2022, Big Dog Ranch Rescue is on the cusp of being the zenith of dog rescue in the South. And once Alabama comes online, an amazing paradigm shift will happen in the greater region when it comes to saving dogs' lives.
A Boy Expected to Never Write Shows the World What 12 Fingers Can Do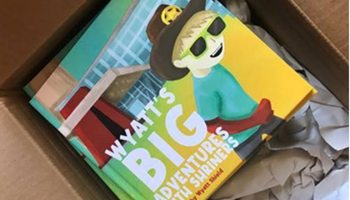 When Wyatt Shield was born, doctors immediately knew they had a developmental mutation case on their hands, no pun intended. The newborn boy was born with 12 fingers. Specifically, each hand came with an additional thumb. Technically known as thumb polydactyly, Wyatt was going to be able to live and function, but the use of hands for dexterity work like writing was going to be limited or none. Like many children with extra parts due to development mutations, Wyatt's extra thumbs were removed a year later thanks to the support and help of the Shriners Children's Hospital, located in St. Louis.
However, regardless of what the medical experts and doctors thought at the time, Wyatt wasn't keen on agreeing with their conclusion about his recovery. Instead, some five years later, Wyatt decided to become an author and write his first book. The story was about his experience at the Shriners' Hospital, from what he could remember, and what he was told about what occurred there to help him. Even more surprising, the book gained enough support to be published, and it's now in circulation.
The story of Wyatt's surgery trip covers all the different procedures he had to go through as well as his perspective of the doctors. It's a kid's view of the world clearly, and Wyatt wanted to show other kids not only could he prove medical experts wrong, but write a book doing so as well. His parents think Wyatt just rocks something huge. It's a classic outcome of what a child can pursue if he's not stopped first and prevented from achieving the "impossible."
The Shriner impact is a family thing for Wyatt and his parents as well. Wyatt's grandfather on his mother's side was a Shriner for a half century. Seeing the program give back personally to the family was a work effort coming full circle because of all the years of volunteering and support his grandfather provided Shriners before Wyatt was ever born. In the same vein, some of the profits from Wyatt's book sales will go right back to the Shriners, as Wyatt and his family wanted. It's a sense of paying forward for the next child that needs help like what Wyatt received for his hands.
And, as for Wyatt, he's off to his next adventure and challenge. His hands are doing just fine, and he's taking on new ideas for his next books as well.