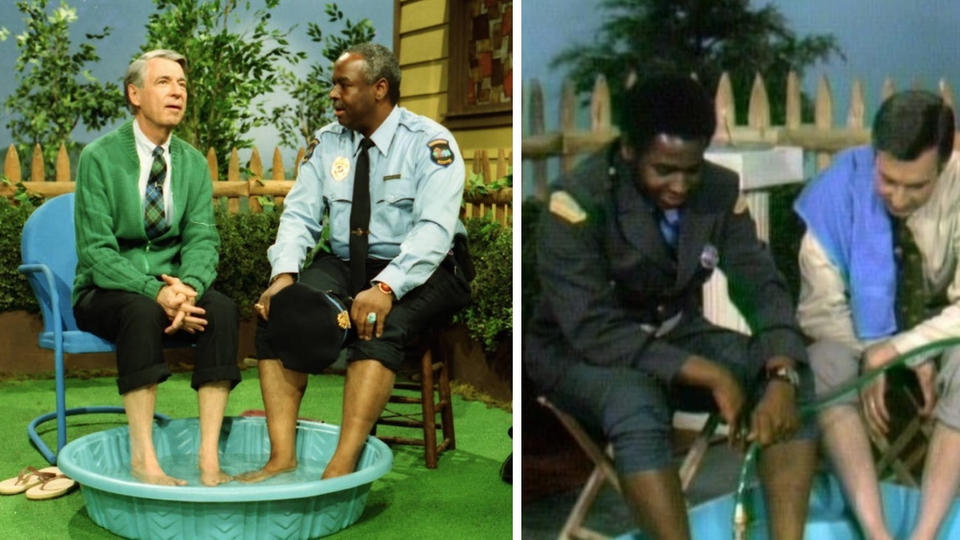 The powerful clip from Mister Regers' Neighbourhood broke the racial barrier and it is still relevant today
The Mister Rogers' Neighborhood was an American educational children's television series that started in the 1960s. For most of those who grew up during that time, it was a television series that was a part of life. It was a program mostly for 2 to 5-year-olds. The current situation in the US has brought the issue of racism back into the light. What happened with George Floyd was sad and it has left people in a rage. Children have been observing the events around them and trying to make sense out of them. Parents have been wondering how to best talk about the sensitive topic of racism with their children. There was a famous clip from the 1969 show of Mister Rogers' Neighborhood that has resurfaced recently. The clip shows racial segregation at pools. The host of the show was the famous Fred Rogers. Fred passed away in 2003 but his legacy has lived on. Fred made a recreation of the clip again in 1993.
The message shared by Fred Rogers in that clip is very relevant to the current situation. It especially relates to how parents can topic about racism with children. During the 1969 clip, there is a police officer by the name of Officer Clemons played by a black actor, Francois Clemmons. Fred had approached Francois to play the role after seeing him sing at church. Francois didn't think it was a good idea as he grew up in the ghetto and didn't have a positive image of police officers. In fact, amongst the people Francois grew up with, being a police officer was thought of as a white person job. Francois didn't want to play the role and be mocked by his friends and family.
After a lot of insistence by Fred, Francois finally agreed to give the role a one-time shot. The role became so popular that Officer Clemmons became a regular on the show. It was the first regular black character on any children's show of the time. In that famous 1969 clip, Fred is shown to ask Officer Clemons to join him and rest his feet in the water with him and later on helped him dry his feet with his towel. At the time of shooting the scene, Francois thought they were making a bold statement by showing a black person and a white person sharing personal space and being very good friends.
The words 'come with me' and 'you can share my towels' ended up being much more powerful than Francois expected. It had a real impact on how people, especially children, viewed people from other races. As the show was so popular, the clip was seen by a very large audience. What the clip was saying was 'say no to racism'. Francois feels grateful that Fred convinced him to take the role and be part of the famous clip. Francois recalls how Fred was always so generous and humble.
In the testing time of the modern world, where racism has reared up its ugly head, it is important to educate your children about what is right and what is wrong. From an early age, children need to be taught to not be part of any kind of racism. The clip from Mistry Rogers Neighborhood remains a powerful lesson for all people to follow. Fred Rogers and Francois Clemmons broke down the color barrier. Our celebrities of the present day all need to stand up and take a stand against racial inequality. This is not the time to be quiet, this is the time to stand in solidarity, that we as humans are all equal.
"Superhero of the homeless!" Chants in Santiago describe real-life Batman that gives food to the homeless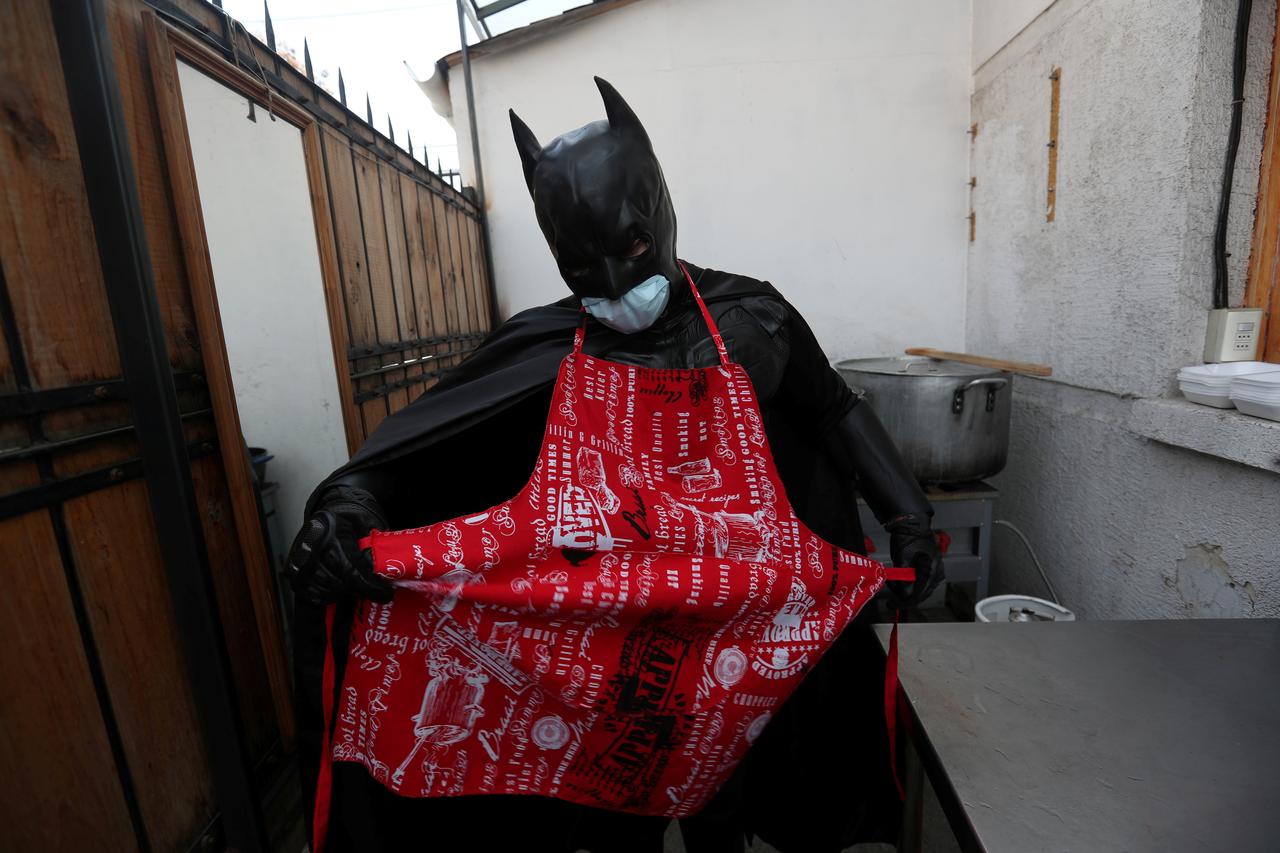 Unlike the fictional city of Gotham, the streets of Santiago are very real, but running in the dark, and fighting hunger is a true life superhero with the face of the Dark Knight, Batman.
Now he doesn't ride a Batmobil or know the first thing about Brazilian jujitsu, but he does his best in making life better for the homeless on the streets of Santiago by bringing them food on a regular basis. He doesn't solve crime or own any special combat gadgets, but he protects the homeless civilians from the villain of hunger and malnutrition.
With his Batmobil-esque SUV, he rides around the city distributing hot meals in his impressive costume- a cape and two masks, one with the typical bat ears and eye slots, and other for protection from the Coronavirus (even the fictional batman wasn't immune to viral diseases. So yeah, this one had to protect himself.)
The self-proclaimed "Solidarity Batman" is contributing his quota in making lockdown and the wave of the pandemic less agonizing for individuals on the streets, and we must say that he is doing a hell of a job. Many of his beneficiaries have only good things to say about him, and are super grateful for his selfless acts of benevolence.
Just like Bruce Wayne, this Batman knows his way around words, and he sure drops a few words of motivation, humor, and affection to people alongside giving them food.
What a guy!
He fills their stomachs, and gives them words of hope? If we didn't know better, we would be clamoring for the Avengers to consider him joining their team- Captain America certainly needs some real competition in motivational speaking.
According to him, Batman was the perfect superhero for his mission, as he represents community unity, and is loved by the people.
"Look around you, see if you can dedicate a little time, a little food, a little shelter, a word sometimes of encouragement to those who need it," he said in an interview.
Just like most masked superheroes, Santiago's Caped Crusader prefers to keep his identity unknown. But his face doesn't matter, does it? His good works already paint him as a beacon of hope and the world would be a better place if there were more of him running around.