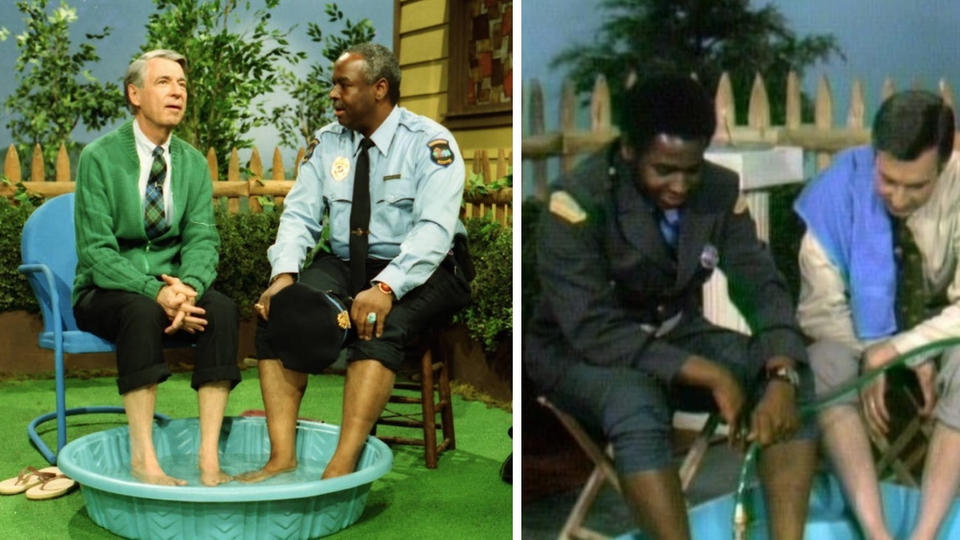 The powerful clip from Mister Regers' Neighbourhood broke the racial barrier and it is still relevant today
The Mister Rogers' Neighborhood was an American educational children's television series that started in the 1960s. For most of those who grew up during that time, it was a television series that was a part of life. It was a program mostly for 2 to 5-year-olds. The current situation in the US has brought the issue of racism back into the light. What happened with George Floyd was sad and it has left people in a rage. Children have been observing the events around them and trying to make sense out of them. Parents have been wondering how to best talk about the sensitive topic of racism with their children. There was a famous clip from the 1969 show of Mister Rogers' Neighborhood that has resurfaced recently. The clip shows racial segregation at pools. The host of the show was the famous Fred Rogers. Fred passed away in 2003 but his legacy has lived on. Fred made a recreation of the clip again in 1993.
The message shared by Fred Rogers in that clip is very relevant to the current situation. It especially relates to how parents can topic about racism with children. During the 1969 clip, there is a police officer by the name of Officer Clemons played by a black actor, Francois Clemmons. Fred had approached Francois to play the role after seeing him sing at church. Francois didn't think it was a good idea as he grew up in the ghetto and didn't have a positive image of police officers. In fact, amongst the people Francois grew up with, being a police officer was thought of as a white person job. Francois didn't want to play the role and be mocked by his friends and family.
After a lot of insistence by Fred, Francois finally agreed to give the role a one-time shot. The role became so popular that Officer Clemmons became a regular on the show. It was the first regular black character on any children's show of the time. In that famous 1969 clip, Fred is shown to ask Officer Clemons to join him and rest his feet in the water with him and later on helped him dry his feet with his towel. At the time of shooting the scene, Francois thought they were making a bold statement by showing a black person and a white person sharing personal space and being very good friends.
The words 'come with me' and 'you can share my towels' ended up being much more powerful than Francois expected. It had a real impact on how people, especially children, viewed people from other races. As the show was so popular, the clip was seen by a very large audience. What the clip was saying was 'say no to racism'. Francois feels grateful that Fred convinced him to take the role and be part of the famous clip. Francois recalls how Fred was always so generous and humble.
In the testing time of the modern world, where racism has reared up its ugly head, it is important to educate your children about what is right and what is wrong. From an early age, children need to be taught to not be part of any kind of racism. The clip from Mistry Rogers Neighborhood remains a powerful lesson for all people to follow. Fred Rogers and Francois Clemmons broke down the color barrier. Our celebrities of the present day all need to stand up and take a stand against racial inequality. This is not the time to be quiet, this is the time to stand in solidarity, that we as humans are all equal.
Newly Discovered Flower Blooms Atop One of the World's RAREST Trees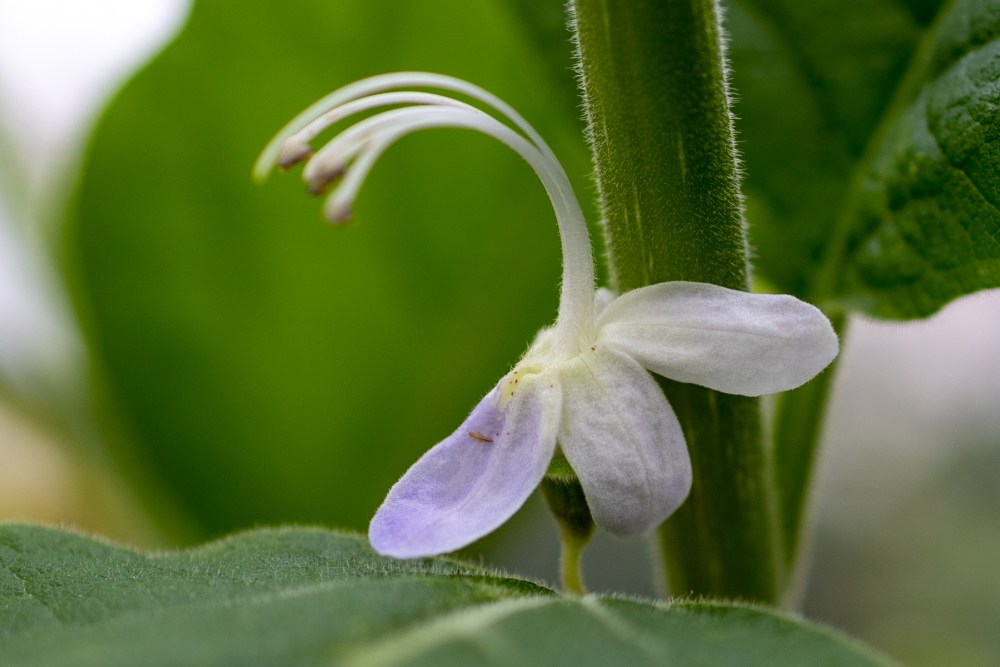 The Missouri Botanical Garden in St. Louis is known by locals for the intense work performed by the experts inside. When a small purple-and-white flower began to grow within their greenhouse, the team of experts at the Missouri Botanical Garden were confused. From their perspective, they were seeing something brand new – a completely fresh discovery.
Discovery on May 3rd
Justin Lee is a senior horticulturist at the Missouri Botanical Garden, and he was performing regular work on a Karomia Gigas sapling in the greenhouse when he first stumbled upon the rare purple-and-white flower. The Karomia Gigas is a tree from Africa with close relations to the mint plant. An endangered tree species in Africa, Justin was confused by the flower that had grown nearly an inch in length atop the tree.
Lee says of his discovery, "It's a bit odd for a mint flower. It seems flipped inside out."
The flower measured an inch in length with a strong halo of purple petals, sloping gently downward toward white stamens bearing pollen. According to Lee, the mint family likes to put out tube-styled flowers in an attempt to attract bees, butterflies, and moths. Lee also suggests that the tree can self-pollinate if necessary.
As the discovery made headlines around the city, the researchers at Missouri's Botanical Garden are preparing for more blooms in the future. Research has suggested that more Karomia Gigas flowers will grow at the greenhouse and it is then that their scientific research will really begin. Lee and his team are focused on successfully cultivating cross-pollination, thus improving the survivability of the plant in the world. At the time of this writing, only about two dozen of the Karomia Gigas trees can be found in the wilds throughout Tanzania.
The Wilds of Tanzania
At the time of this writing, the Karomia Gigas is considered so rare as to not even have a local Tanzanian nickname, nor is there an English one. What little is broadly known about the Karomia is that it can grow in straight stretches for up to 80 feet, limiting branch exposure until nearly halfway to its final height. As a result of its odd, stick-like growth, finding these unseen flower blooms has been harder than you might anticipate!
Roy Gereau is a program director for Tanzania at the Missouri Botanical Garden. Surprised but not shocked by the flower, Gereau was quick to admit that the bloom was new. Gereau said of the rare flower, "There certainly is no record of the flowers in scientific literature."
More important than discovering the flower, researchers in Missouri believe that they can maintain the health of the newly bloomed petals to prevent them from disappearing. Andrew Wyatt is the VP of Horticulture at the Missouri Botanical Garden, and he said, "We can make sure the species doesn't go extinct."
It has been a challenge to grow the plant in Missouri, as has been repeated by researchers at the facility. Seeds had been collected in 2018 from a series of Tanzanian field expeditions. These seeds were shipped to St. Louis where only around 100 were thought to be viable. To make things even more difficult, it was a task to match Tanzanian growing conditions within greenhouses in Missouri.
Despite the challenges that they had to face, it looks like the Karomia is finding solid footing within St. Louis. With some momentum and optimism on their side, what's next?
Andrew Wyatt said of the rare blooming flower and of his own future, "We were debating whether it would even flower in our careers."