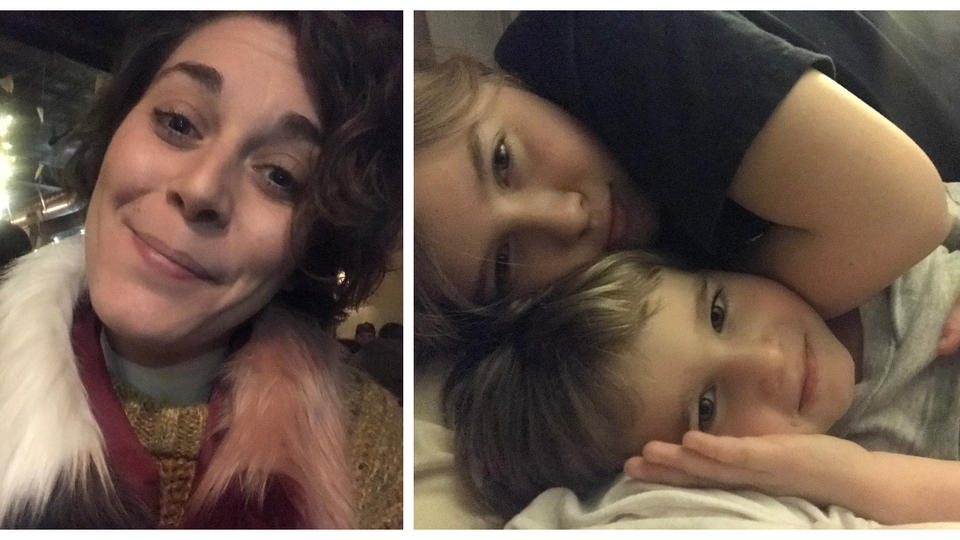 The Normality of Single-Parent Households
There is a common misconception in society regarding the end of a marriage as a woman. The thought is that the marriage ends because you are searching for a better option. While that may be the scenario in some instances, this is not the case in all.
Of course, having a partner is helpful for some situations but not all women are looking for their next husband and not all children need two parents to have a happy childhood. In many cases, the household is much happier without the father around since there is the added stress component.
Some mothers prefer to live and parent on their own. Naturally, there are challenging aspects, especially not having a dual income, but they can also run their home the way that is best for their children. This also lends to being the single person who is in charge.
For the strong-willed parent, it can be difficult to strike a balance between maintaining that train and keeping up with the best way to raise children, all while being happy in the marriage. On many occasions, both parents must compromise their feelings which can become cumbersome and feel like too much is given. This can be mentally exhausting and cause marital problems.
Single parents enjoy the opportunity to spend time and enjoy life with their children without butting heads with their spouse. This helps build relationships with the children in a loving and caring environment.
Of course, there are stresses associated with being a single parent but feeling like you can be yourself in parenting and life is the most important aspect of single parenting. It is difficult to constantly be happy with yourself when angry at your husband. Attempting to exist in a poor marriage can take its toll on your self-worth, which can occur for many years. Eventually, everyone hits a breaking point if improvements are not made.
Single parents get to enjoy the freedom of running the household and only focusing on the needs of their children and themselves. Of course, companionship is always a plus, assuming it is a positive relationship. When children are at a young age, a single parent needs to create a stable and sturdy environment.
Dating is often still acceptable, but it is different when the new boyfriend is taking up half of a dresser drawer with their belongings, half of the bed, and half of the entire residence. When having so much freedom as a single parent, it can be difficult to imagine having a live-in boyfriend or spouse.
There is a double standard for men versus women when a divorce occurs. Many men get re-married quickly after a divorce because they need that companionship. Generally, society is more accepting of men having and enjoying their freedom. On the other hand, society frowns upon women also enjoying their freedom.
Despite the differences between men and women post-divorce and the way society views everyone, the most important aspect of a single parent is creating a happy and supportive home for their children.
There will always be times of doubt when you wonder if you made the right decision, this is normal. They look at the joy in your children and the happiness in yourself, knowing you made the right decision.
Also, showing your children that you are a strong single parent is a powerful lesson in development. This shows that you do not need two parents in a single household to create a loving family and genuinely be happy. This is a life lesson they will carry with them for years to come!
Newly Discovered Flower Blooms Atop One of the World's RAREST Trees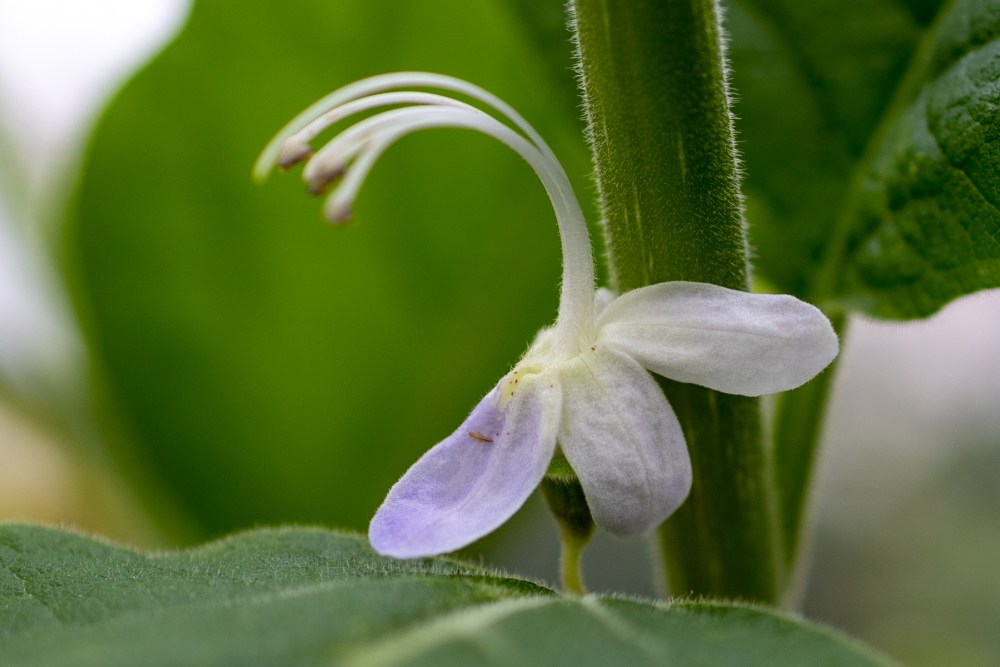 The Missouri Botanical Garden in St. Louis is known by locals for the intense work performed by the experts inside. When a small purple-and-white flower began to grow within their greenhouse, the team of experts at the Missouri Botanical Garden were confused. From their perspective, they were seeing something brand new – a completely fresh discovery.
Discovery on May 3rd
Justin Lee is a senior horticulturist at the Missouri Botanical Garden, and he was performing regular work on a Karomia Gigas sapling in the greenhouse when he first stumbled upon the rare purple-and-white flower. The Karomia Gigas is a tree from Africa with close relations to the mint plant. An endangered tree species in Africa, Justin was confused by the flower that had grown nearly an inch in length atop the tree.
Lee says of his discovery, "It's a bit odd for a mint flower. It seems flipped inside out."
The flower measured an inch in length with a strong halo of purple petals, sloping gently downward toward white stamens bearing pollen. According to Lee, the mint family likes to put out tube-styled flowers in an attempt to attract bees, butterflies, and moths. Lee also suggests that the tree can self-pollinate if necessary.
As the discovery made headlines around the city, the researchers at Missouri's Botanical Garden are preparing for more blooms in the future. Research has suggested that more Karomia Gigas flowers will grow at the greenhouse and it is then that their scientific research will really begin. Lee and his team are focused on successfully cultivating cross-pollination, thus improving the survivability of the plant in the world. At the time of this writing, only about two dozen of the Karomia Gigas trees can be found in the wilds throughout Tanzania.
The Wilds of Tanzania
At the time of this writing, the Karomia Gigas is considered so rare as to not even have a local Tanzanian nickname, nor is there an English one. What little is broadly known about the Karomia is that it can grow in straight stretches for up to 80 feet, limiting branch exposure until nearly halfway to its final height. As a result of its odd, stick-like growth, finding these unseen flower blooms has been harder than you might anticipate!
Roy Gereau is a program director for Tanzania at the Missouri Botanical Garden. Surprised but not shocked by the flower, Gereau was quick to admit that the bloom was new. Gereau said of the rare flower, "There certainly is no record of the flowers in scientific literature."
More important than discovering the flower, researchers in Missouri believe that they can maintain the health of the newly bloomed petals to prevent them from disappearing. Andrew Wyatt is the VP of Horticulture at the Missouri Botanical Garden, and he said, "We can make sure the species doesn't go extinct."
It has been a challenge to grow the plant in Missouri, as has been repeated by researchers at the facility. Seeds had been collected in 2018 from a series of Tanzanian field expeditions. These seeds were shipped to St. Louis where only around 100 were thought to be viable. To make things even more difficult, it was a task to match Tanzanian growing conditions within greenhouses in Missouri.
Despite the challenges that they had to face, it looks like the Karomia is finding solid footing within St. Louis. With some momentum and optimism on their side, what's next?
Andrew Wyatt said of the rare blooming flower and of his own future, "We were debating whether it would even flower in our careers."