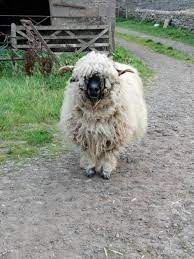 The Mysterious Disappearance and Joyful Return of a Valais Ewe in Hexham, England
In the quiet town of Hexham, England, a peculiar mystery unfolded as a beloved Swiss Valais ewe named 'Ella' belonging to Anne and Robert Armstrong vanished without a trace. Days turned into a worrying ordeal, with no one having a clue about Ella's whereabouts. Strangely, there was no evidence of theft or foul play.
Anne Armstrong recounted the day when hope was miraculously restored. She explained, "I was just getting back from walking the dog, and my husband called out to me, saying 'she is back.' Not understanding what he meant, I said 'who is back?' To which he replied, 'our sheep.' When I heard that, I rushed down to the barn where he was."
After being missing for an agonizing period, Ella was spotted standing near her usual barn, where she typically spent her days. Robert Armstrong had heard a familiar bleat, and there she was – their cherished ewe. Ella appeared to be sad and worried, and in response, Robert gave her a warm, comforting hug, assuring her that she was safe back home.
Ella holds a special place in the Armstrongs' hearts. Born and raised on their farm, she is deeply cherished, especially by Robert, who has a rich history of tending to sheep, a tradition passed down through his family.
The couple was overjoyed that Ella had returned, but one question lingered: where had she been during her mysterious absence? The police investigation yielded little evidence to suggest foul play, leaving the disappearance shrouded in mystery.
The heartwarming part of this story is the immense support the Armstrongs received from their community. Anne mentioned, "The amount of support we have received has been amazing. Facebook is not always used for good things, but in our case, it showed how powerful it was to have friends. It also revealed a community of animal lovers."
The Armstrongs reached out for help and were astonished at the response. The Hexham Courant and other newspapers helped spread the appeal, turning their story into national news. This surge of attention and assistance played a vital role in bringing Ella back home.
Today, Ella has reunited with her two goat friends on the Armstrong farm. The Armstrongs eagerly await the visit of their grandchildren, who will surely be thrilled to see Ella safe and sound.
Cornwall Family's Dog Leads Rescue Team to Missing Cat Mowgli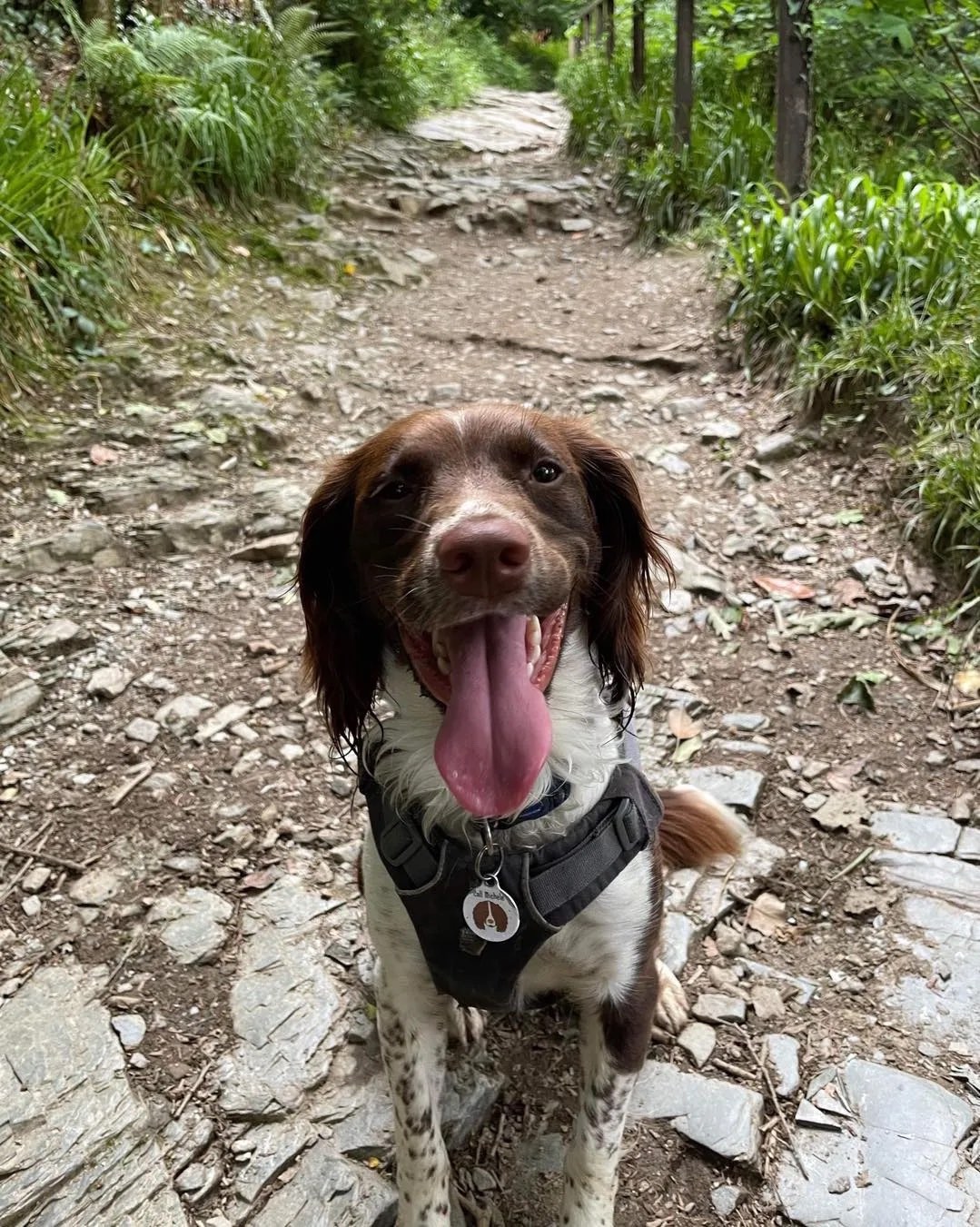 In a heartwarming tale of loyalty and bravery, a family in Cornwall, UK, was reunited with their missing cat, Mowgli, thanks to their quick-thinking dog, Daisy. Mowgli had gone missing on October 20 and was lost for six days before Daisy led the family to a surprising discovery.
Mowgli's owner, Michele Rose, had nearly given up hope of finding her beloved cat when Daisy, a spirited spring spaniel, exhibited unusual behavior near the woods surrounding their Cornwall home. "Daisy was going berserk," Michele explained, prompting the family to follow the determined dog.
Daisy, known to be good friends with Mowgli, seemed to sense something amiss and guided the family to an abandoned mineshaft. Michele's son, Hamish, shared with the PA news agency, "Daisy and Mowgli are pretty good mates, so she could probably tell he was down there."
The family's concern deepened as they realized Mowgli might be trapped in the mineshaft. Swift action was required, and a rescue team was summoned to the scene. Equipped with cages and rope, the team worked tirelessly for hours to reach the stranded feline.
To their astonishment, Mowgli was found safe at the bottom of the mineshaft. Miraculously, despite the ordeal, the resilient cat emerged unharmed. The rescue team carefully lifted Mowgli to safety, bringing joy and relief to the worried family.
"Without Daisy doing that, Mowgli could still be down there, that's for sure. She was persistent in making me follow her; it was amazing. Daisy is a superstar. She's an amazing dog," expressed Michele Rose in gratitude to her faithful canine companion during an interview with the BBC.
Hamish, Michele's son, added with a touch of humor, "If Daisy wasn't the favorite child already, she definitely is now," speaking to The Independent. The heroic efforts of Daisy not only saved Mowgli but also showcased the incredible bond between animals and their ability to understand and communicate in times of need.