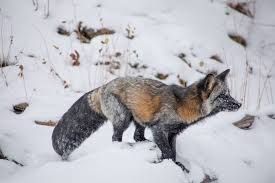 The Mysterious Black Fox of Manchester
A little black fox was loose on the streets of Greater Manchester! Where did it come from, and why did it try and climb in a motorist's van?
This fox has a story behind it. But what is that story?
One motorist was driving one day when he saw something. A cat, a skunk, or…could it be..? He slowed down. What was he seeing? He couldn't tell at first. Was that a skunk playing around on an old road?
Then the motorist he saw he was looking at a fox was a fox. A black fox. He was obviously a little stunned. Like most humans, he had probably never seen a black fox before. Most people don't even know they exist.
No they are not from industrial Manchester soot. Actually many foxes are born with black fur. They keep the black fur until they shed it as they reach maturity.
But this fox is no pup. Instead, it is one of the rare few that, through some genetic quirk, keeps its black fur for the rest of its adulthood.
The little black fox was hard to lay an eye on. As the smallest wild canines, foxes are quite adept at hiding. But what our motorist didn't know is that they are quite deft at jumping, too!
That's right—the little fox fox tried to leap-and-climb into the motorist's vehicle! Crazy, isn't it? This should have been a clue to something about the fox (no, the fox isn't an Uber driver…that we know of). But at the time, the driver was simply quite surprised. What he did next might surprise you.
Well, the motorist did have a suspicion that not all was as it seemed. Doing the exact opposite of what many in the situation would do, he got out of his motor vehicle and tried to more closely encounter the little black fox. But that wasn't what the fox had in mind.
It was almost funny—a grown motorist chasing a little black fox on a paved road, around the road in the bushes, over by a fence and finally a small building. Was the fox leading him somewhere?
One thing was for sure–even though the fox didn't want to get too close, he seemed to be courting attention. Almost as if he wanted to be followed…or maybe rescued?
It turns out that was exactly the case! The fox was away from its home. And it wasn't somewhere you'd normally find a fox.
The driver's time was short with the fox. But we know now that the (some would say cat-like) canine is back in safe hands.
No, the fox wasn't part of a zoo, and exhibit, or a farm. Instead he was the beloved pet of a family in Greater Manchester. He just happened to escape this day. As far as we know, he hasn't ventured into the outside world again—yet!
Re-purposing Old Wind Turbine Blades With Smart Ideas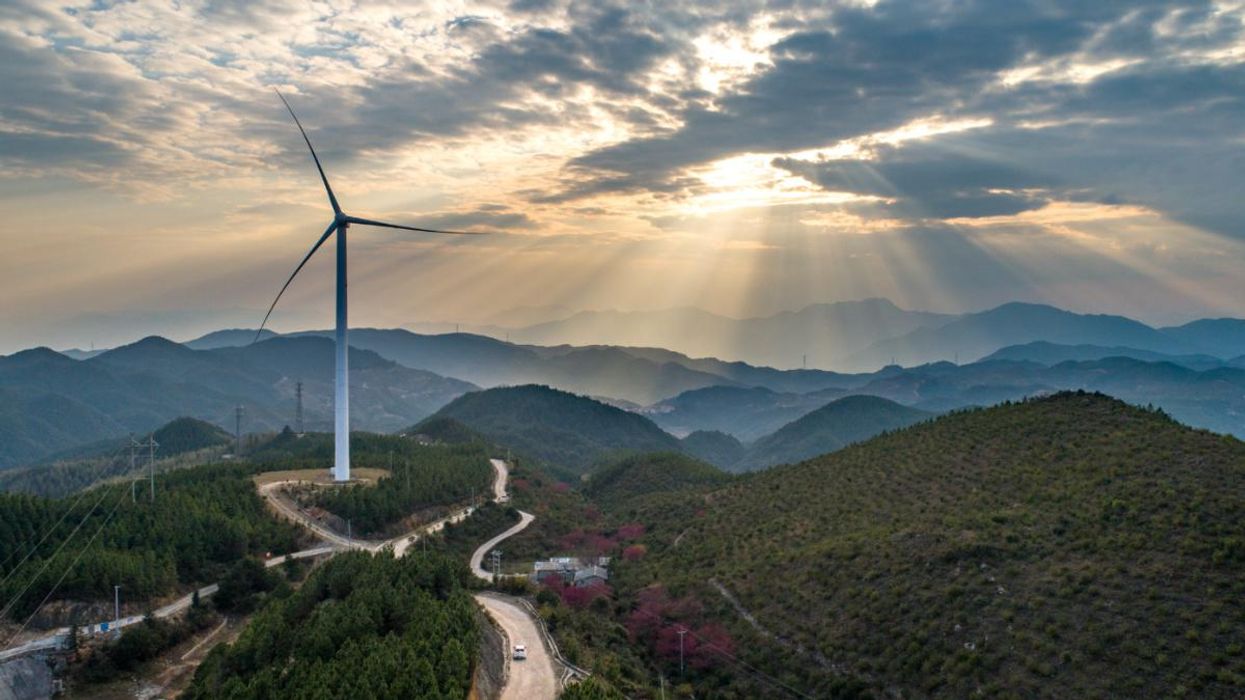 People have probably seen them in the distance next to highways or out in the country, wind farms generating energy for local and regional communities with a free resource in the local wind patterns shaped by geological forms in the area.
However, like anything mechanical, eventually even giant wind turbines start to breakdown and need replacement. And that creates a new issue about what to do with old turbine blades. Interestingly, there is no shortage of solutions for this challenge.
Industrial rafters in Ireland have found the old turbine blades ideal for being repurposed into recycled base material. The output has been turned into reinforcement for bridges, concrete forms, wake walls along the coastlines and noise barriers. Not only are the turbine blades large in size, producing a great amount of workable material for crafters, they are made of fiberglass, which is an extremely flexible and strong material. Traditionally, fiberglass is not recyclable. However, that fiberglass can become raw material for repurposed fiberglass in other structures. It finds a use for what otherwise would end up in the landfill and the same channel helps reduce the need to create more fiberglass as well.
Given the first generation of blades had some challenges with being reused until folks got creative with the fiberglass source, the subsequent generations of turbine blades are now being made from carbon fiber instead. Carbon fiber has a very high re-use factor, and that's a good thing for Ireland, which is already dealing with what do about 11,000 tons of old blades coming into waste management within the next four or five years.
A typical junked blade runs a length of 14 meters, more than long enough for small bridges that may only be 5 to 10 meters long. The blade becomes the core for a new bridge, and the outer material is wrapped around it for both protection and aesthetics. The result is a walking bridge that has an ideal gentle curve for walking and an integrity that can easily handle pathway weight on it without problems.
On the coast, wake barriers provide a needed protection to help stop erosion and keep soil on land versus being washed into the ocean. The old blades provide a durable and element-resistant material that can last for years as a barrier, stopping erosion and re-using material otherwise destined for landfill space. Alternatively, other jurisdictions are thinking about using the blades for transmission towers and electrical elevated junction points for power grids.
The creativity that is being shown with how to re-use old turbine blades has been an amazing development, and it's a good sign that the first generation of blades is not going to be yet another mistake created by good intentions but ending up polluting the environment in a different way. Not to mention, the re-utilization of the blade material has produced various other building material savings as well, producing downstream positive effects and less consumption overall as a result.