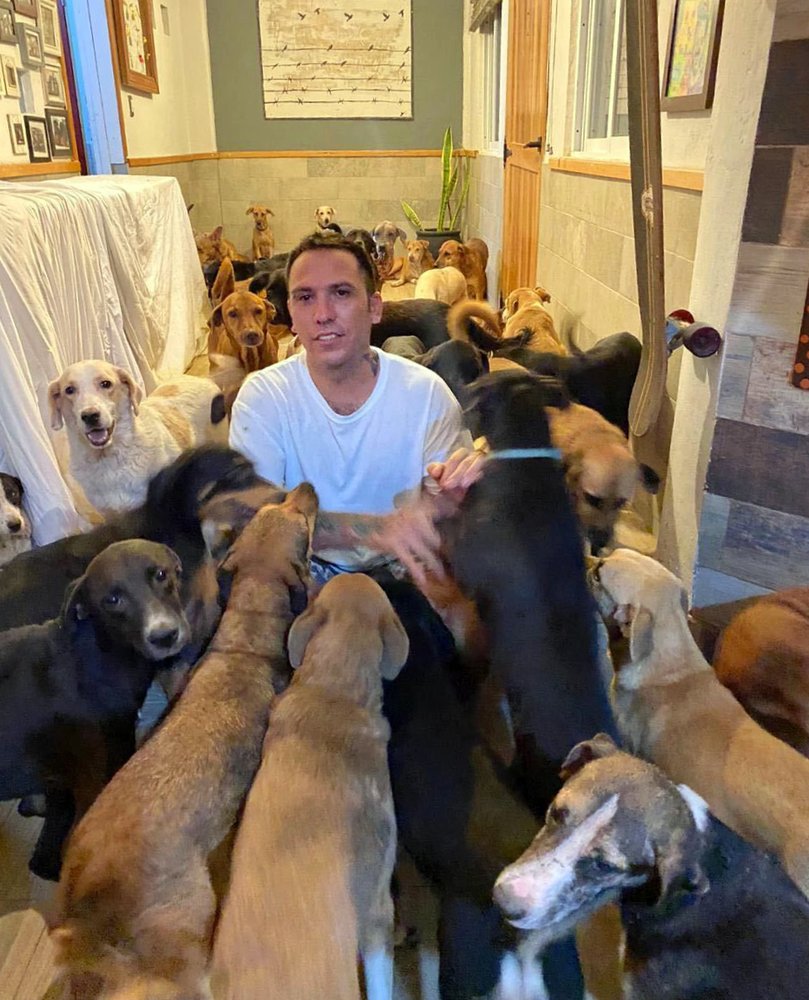 The Man Who Saved Hundreds of Dogs in a Hurricane
Ricardo Pimentel never expected to be compared to Noah, or a pied-piper, or a dog-whisperer. However, his role in life may have very well been fated for what he was about to do ahead of a big storm that was coming towards his region.
Hurricane Delta was expected to hit the Mexican Yucatan with full force. The area was familiar with tropical storms, but heavy-stage hurricanes were rare. One of the last times a major hurricane hit the area, it ended up leaving major city areas buried waste deep in ocean water pushed inland. Knowing full well what another hurricane could do, Ricardo decided to do his best for the animals nobody else was going to do anything about. As a result, one man managed to save over 300 dogs, more than a handful of chickens, a hedgehog, and even rabbits. And even sheep ended up finding some shelter under his patio roof.
The wind and rain howled against Ricardo's house, but it was going to stand and make it to another day. And for the animals he saved, they too were going to make it and live longer a well. The conditions afterwards were less than ideal. There was a tremendous amount of cleanup and removal of broken items that were needed. That said, the animals all seemed to understand what was going on and none of them attacked each other during the entire affair. They all made it through the hurricane safe, alive, and healthy.
For his neighbors and family, Ricardo's actions were no big surprise, however. The home and surrounding area were already well-known for being an animal sanctuary, a saving place for those creatures that either were not wanted, lost, too old to be adopted or similar. The sanctuary had managed to operate for at least a decade now, located 20 miles to the south of Cancun.
Ricardo needed help, however, during the hurricane. So, with his home computer and a basic Internet connection, he asked for help. Ricardo didn't need to say much; the photo of his room and house looked like a real-life version of a dog farm running free inside a house.
The storm passed, like they all do, but Ricardo still had 300 dogs plus the rest of the barn to take care of, feed, clean up after and relocate. Fortunately, unknown to Ricardo, his social media plea had gone into sharing mode at hyper speed. The photos and his request went viral, and everyone, thousands he never knew or will ever meet, began to help. In addition, his own neighbors chipped in and arrived to help Ricardo clean up the sanctuary as well.
In the big picture, Ricardo hopes the help can go farther and actually produce permanent homes for many of the animals he takes in, making room and allowing him to save additional new arrivals that always come in. It would be wonderful if the hurricane's outcome and attention translated into more, but Ricardo is definitely grateful for what was provided. He saved hundreds of lives among the animals he cared for. And, Ricardo even found a way to adopt one of the dogs he saved for himself as well.
Long Lost Family Comes Together During Christmas Miracle: Sisters Find Father and Each Other after 24 Years!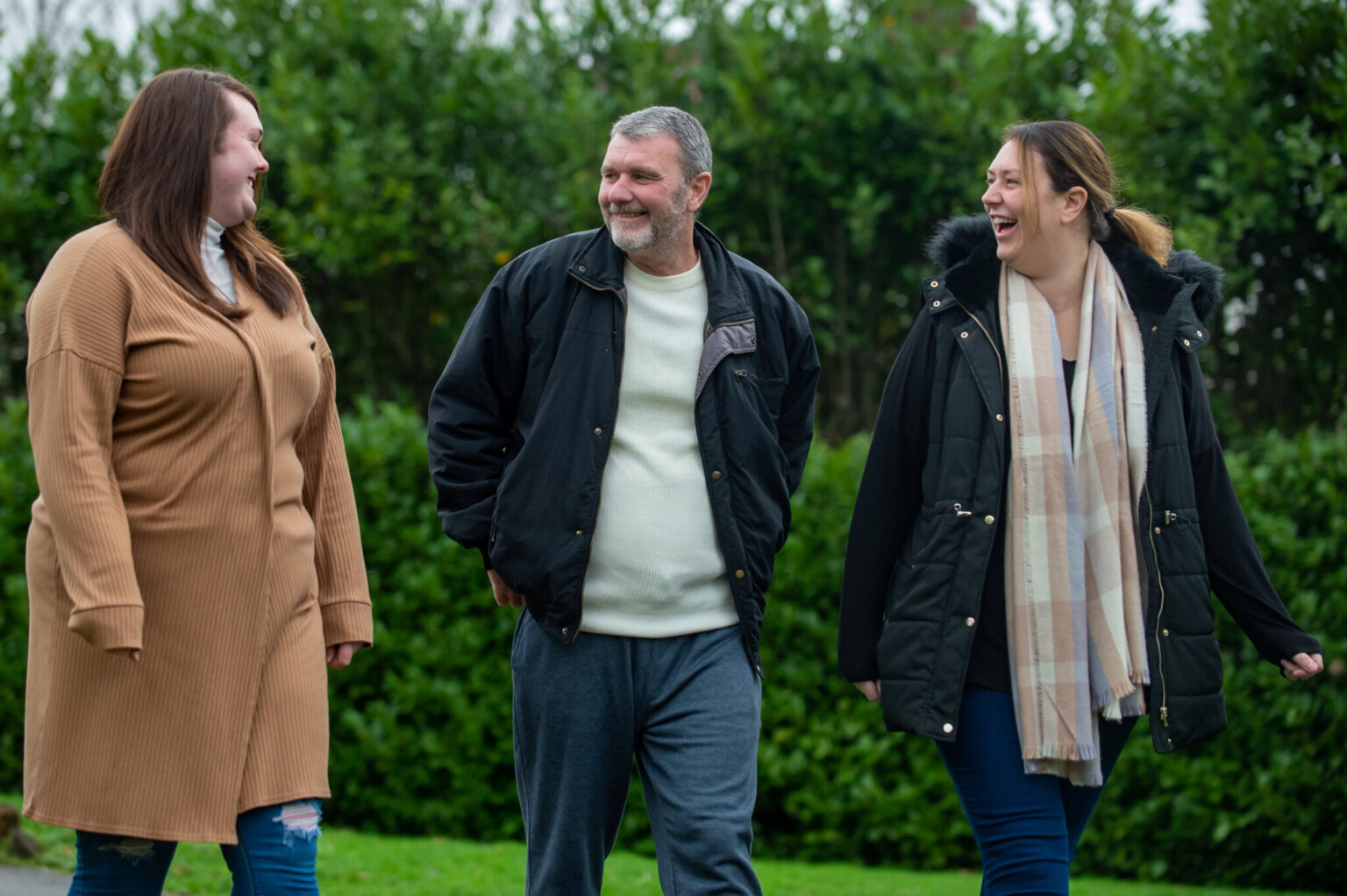 There are times in life when we see a Hollywood movie and think, "There's no way that is realistic." Like in Hollywood, sometimes life can be so strange as to seem unbelievable. This past Christmas saw one family come together after being fractured and lost for more than 24 years. Sisters Lisa McLean (33) and Rebecca Parton (24) would run into each other on social media while simultaneously looking for their lost father. In doing so, the three people would set in motion a family reunion that was 24 years in the making.
Lisa McLean and Rebecca Parton would say that they had far from the conventional family upbringing. Life and all the things that go with it caused their family to fracture while they were young, splitting the sisters apart before they could ever chance the opportunity to get to know one another. Growing up apart, Rebecca and Lisa would both yearn for the father that they had been separated from for more than two decades. This would lead the sisters to each individually begin searching for their father on social media.
Then they found one another.
On the hunt for their father, David Riggs, Lisa and Rebecca would end up crossing wires. The two would form a bond and after verifying that, yes, they were indeed sisters, they would join their search together. After years of hunting for their father, the two sisters would manage to wrangle David in just in time for Christmas. While 2020 was a tough year for everyone basically everywhere, Lisa and Rebecca probably felt like they had finally regained something near and dear to their heart.
The actual discovery occurred by chance on David's side of the screen. David had been living in Blackpool, England, when he caught wind of Lisa looking for him. The 53-year-old father of two would immediately attempt to reunite with his daughters, traveling to the other side of England to meet them for the first time in twenty-plus years. Lisa said of the reunion, "It was just lovely, there's a lot of catching up to do!"
Lisa and Rebecca would become fast friends with Lisa asking Rebecca to be her bridesmaid. The gesture was touching to Rebecca who was more than happy to be apart of the festivities. In doing so, Rebecca and Lisa got to introduce the five nieces and nephews that are shared between them to their father. David was able to verify that he was their father through old family photographs and various childhood mementos.
Now set to spend their first holidays together in decades, David and his daughters are looking forward to making up for the lost time. Lisa said of the whole event, "The only way I can describe it… but I suppose it's a Christmas miracle!"
Do you believe in Holiday miracles? Who knows, one might be closer around the corner than you might think!